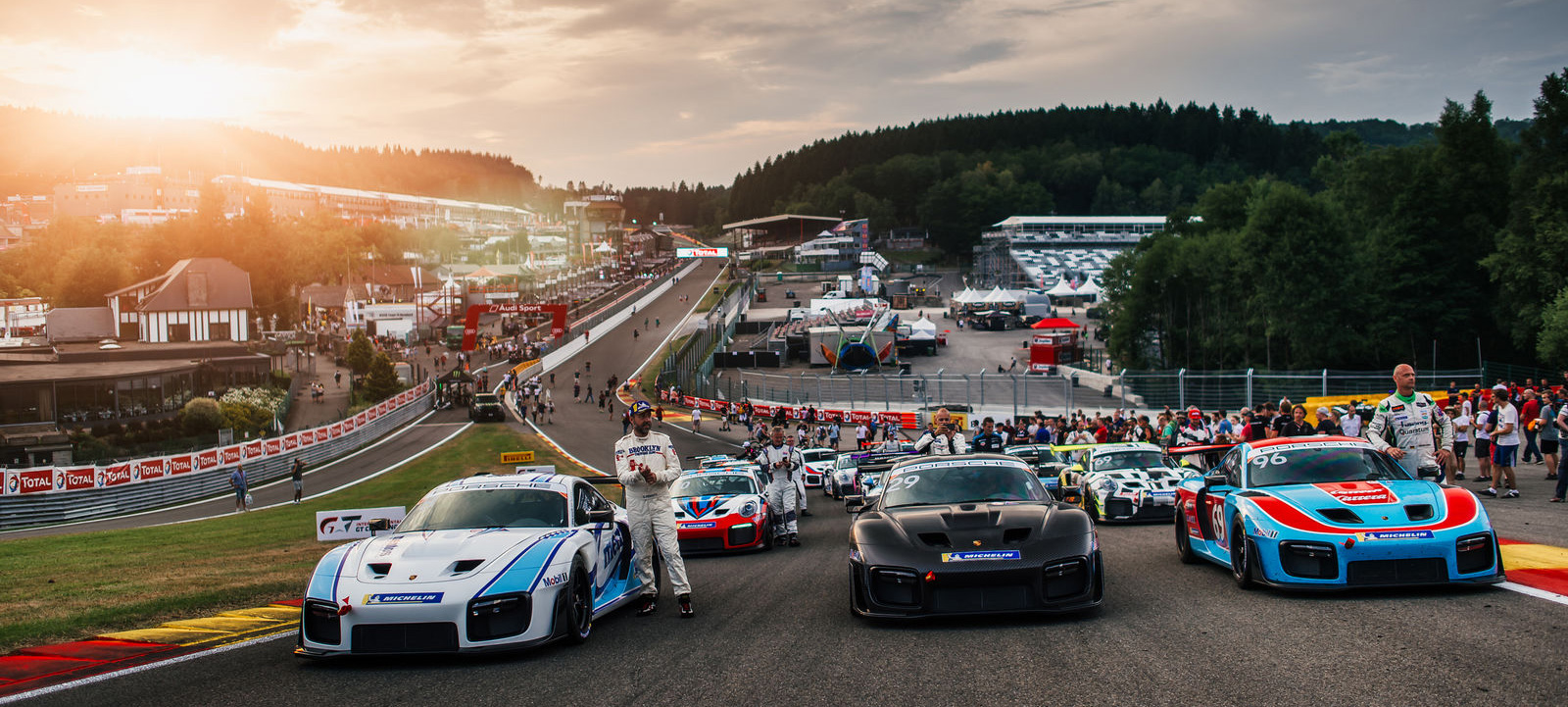 Well, what a weekend….. Despite not getting the results I would have liked, the event was amazing! Here we were, debuting Porsche's new GT2RS Clubsport during its maiden races, in of all places, SPA, within the backdrop of the largest GT3 race in the world!
I have never driven the track before, so I was extra excited to experience what so many have called the greatest track on earth! With 700hp on tap, the GT2RS CS was going to stretch its muscles on the Kemmel Straight and it sure did, to the tune of just over 280kph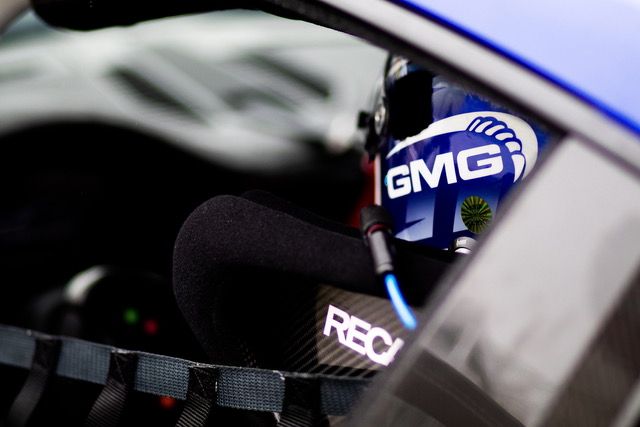 Regarding the car, I was surprised to see how agile it was for its heft, relatively speaking, and the brakes were impressive to say the least as they were certainly tested on a Circuit like Spa. I love the massive endurance brake pad setup as you don't want to be changing pads every weekend and I would say we only used about 10% of the pad life over 3 hours of track time.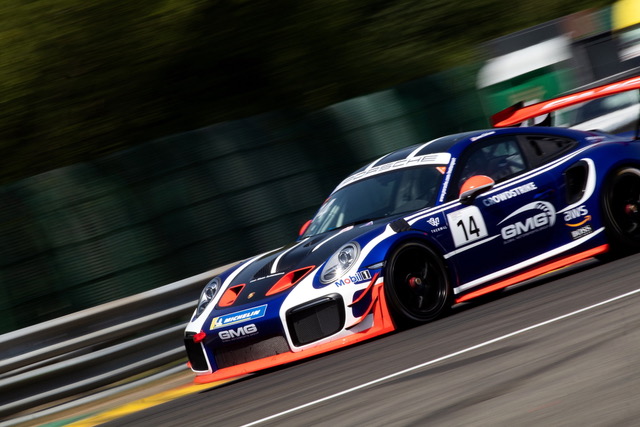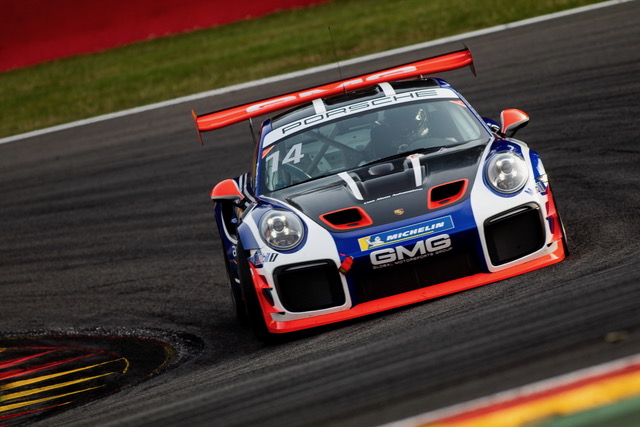 It was great to have my friend and client, Jason Bell, join me for this trip as I knew he would equally enjoy this experience. It didn't take long to convince him to make the voyage across the ocean as he had a shorter trip coming from Florida but once he arrived, I could tell he was as anxious as I was to get on track.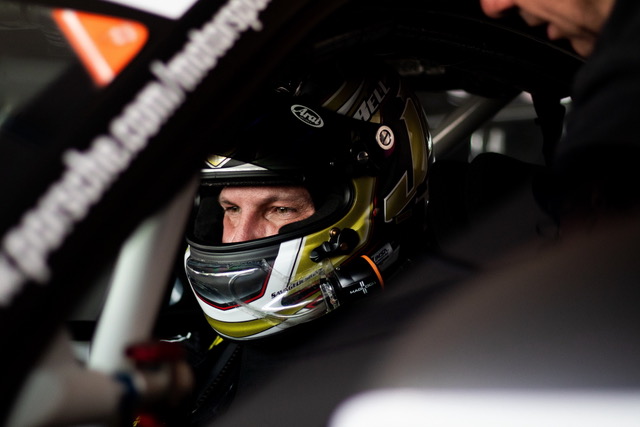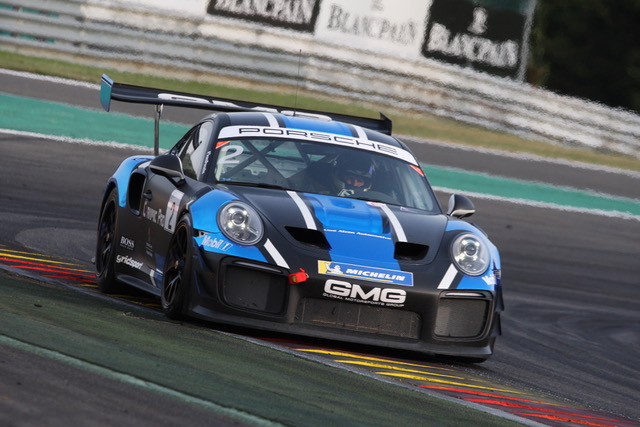 My first trip up Eau Rouge was mind blowing! TV doesn't do that corner justice, as it's much steeper when running through that corner in 5th gear, around 130mph! Then, soon we are touching 175mph before we put the brakes to use.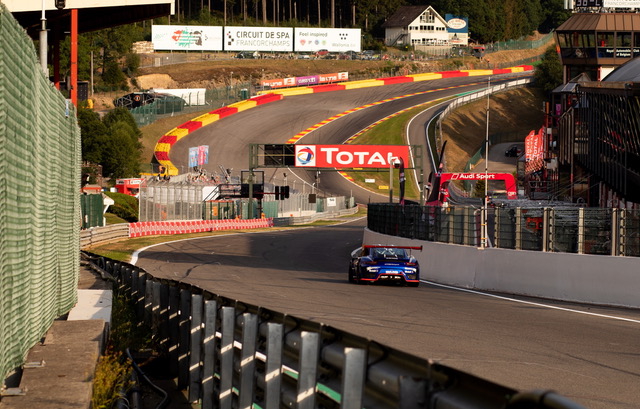 Practice went well as the first session was all about learning both the car and track. We had good pace but I knew I would have to pick it up in qualifying as there were 2 past LeMans Class winners on the grid, so the talent in the field was nothing to take lightly. But again, this trip was more for us to get our hands on the car as soon as possible so we could learn all we could before bringing the cars back to the States. As it turned out, we qualified 2nd behind the Pole winning 935 for race 1 and 4th for race 2.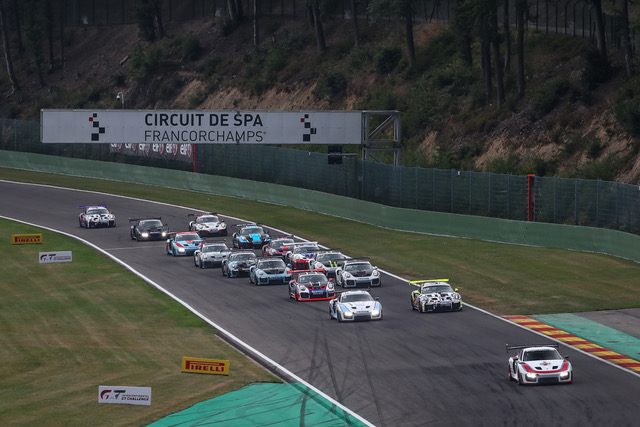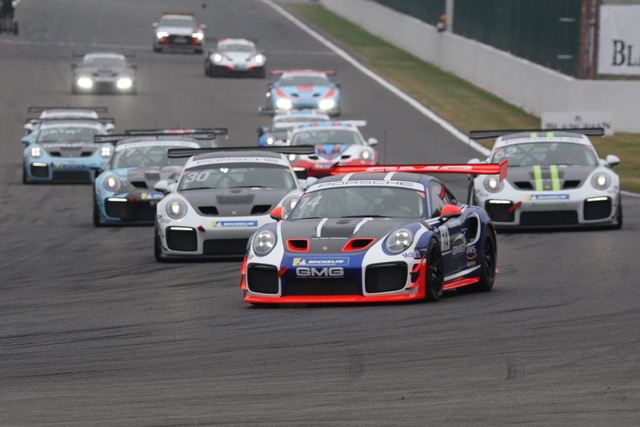 Race one started out well as I timed the lights perfectly and got into the lead but we had a problem with the TPMS screen as it wasn't reading properly and after my first lap, the pressures were reset and they were already over their limit. They were bled prior to the race but the readings were incorrect, so none the less, when I realized they were reaching 2.6 bar, I had to come into the pits after slowing down a bit to play it safe.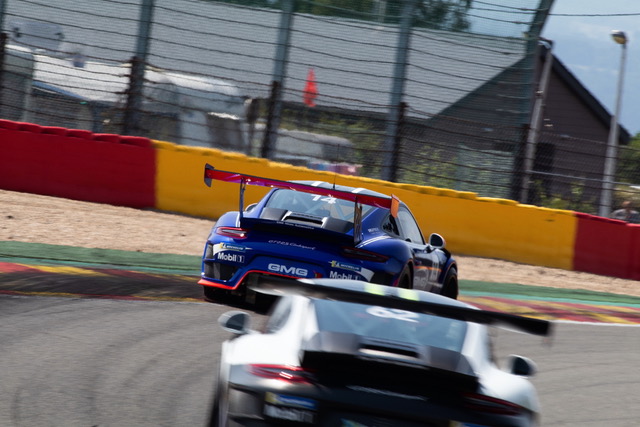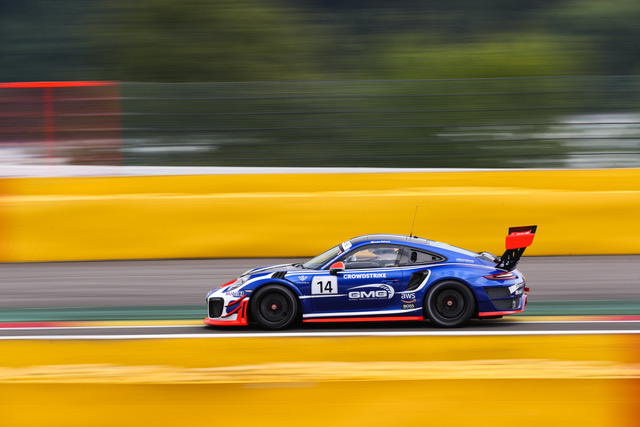 Race 2 fared a little better as we had another great start and I muscled my way into 2nd behind the pole winning 935 after a late braking move on the first lap into Les Combes on the 2nd place car. From there, the 935 started to slowly pull away while 2nd – 4th was nose to tail. I had great battles with Jan Erik Slooten and Christian Reid, both very experienced racers and had to settle for a 4th place, just 1/10 of a second off the podium.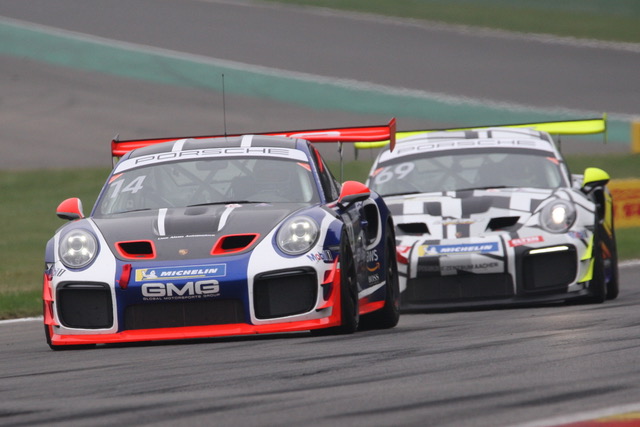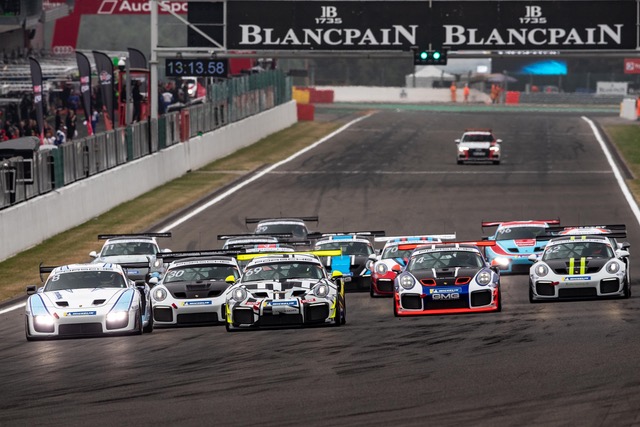 Needless to say, I had the time of my life during this event. Despite not getting my luggage or race gear until the day of the race, the crazy hot record temps for the first 2 days, and the fact that I hadn't turned a lap at Spa or in this car, it was a weekend I will never forget. The competitors were fantastic as I made a lot of new friends and the GT2RS Clubsport is even better than I expected. Porsche Hospitality was 2nd to none, as it was first class all the way with plenty of Belgium beers, chocolate and waffles consumed (after the 2nd race!! Haha) I was so fortunate to have my wife by my side as that made everything perfect and I am already making plans to head back in 2020……. Spa, you had me at Eau Rouge!!