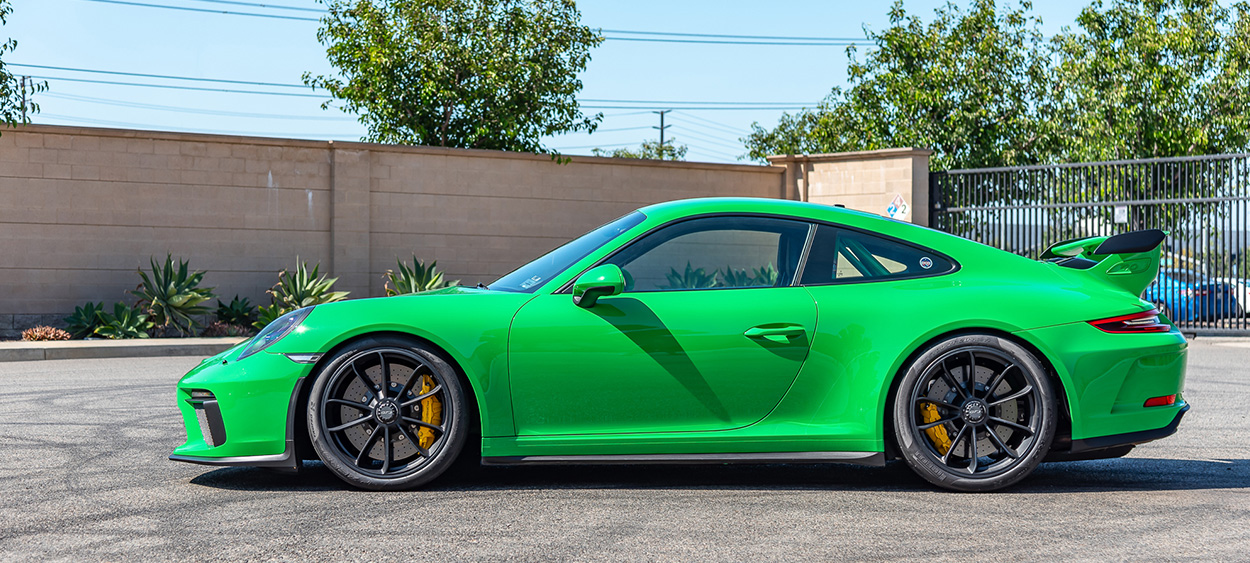 Signal Green Porsche 991.2 GT3
Signal Green has been a beloved Porsche color for decades and continues to drop jaws when seen on 991 Porsches. A wonderful customer of ours, and also PCA member, brought in their gorgeous Signal Green 991.2 GT3 for some GMG love! It's always great seeing the different vibrant colors that individuals order, and even better when they color-coordinate their modifications!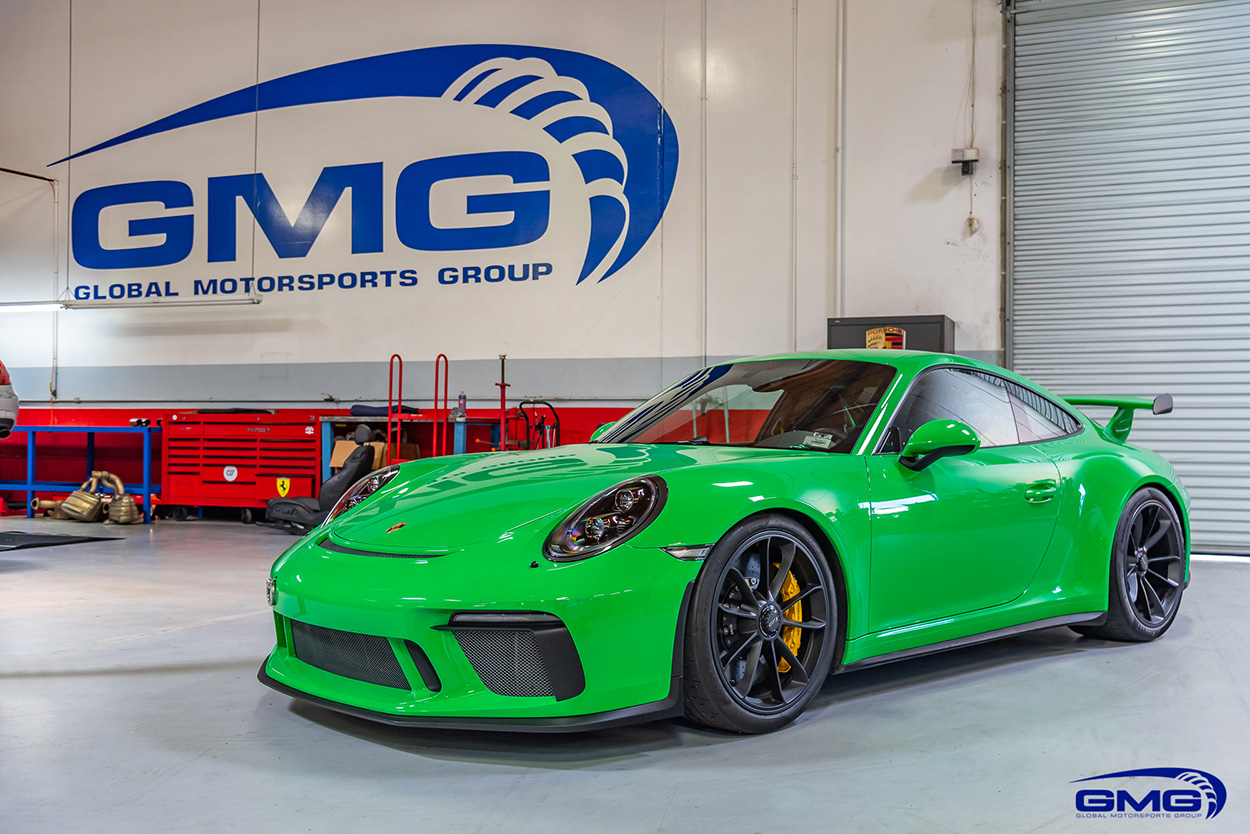 This stunning GT3 received our signature GMG WC Center Section Exhaust, GMG Window Air Diffusers, clear side markers, and a Rennline front tow hook. Inside we installed a paint-matched GMG WEC Rollbar in Signal Green, GMG Substrap mounts, Schroth racing harnesses, and GMG billet harness retainers.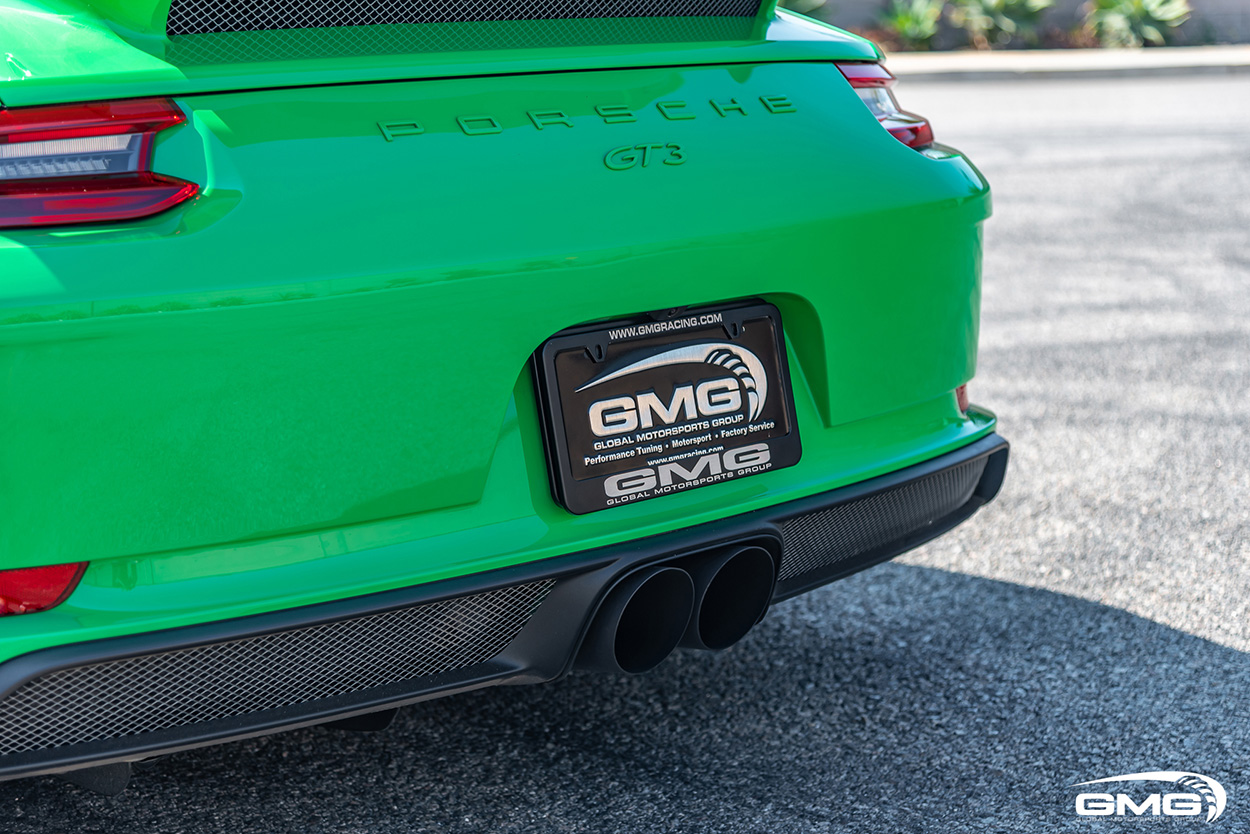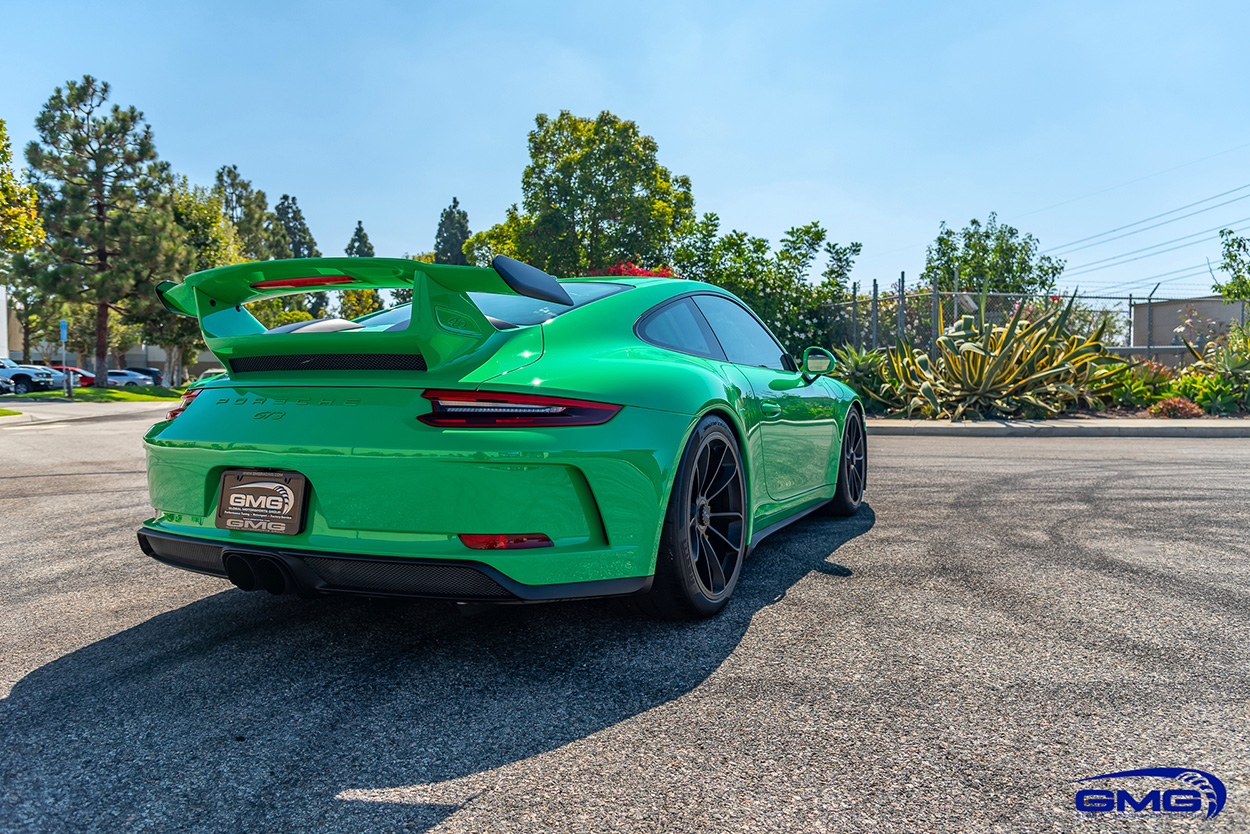 Having the bright green rollbar in this car is great, because you can clearly see it from even far away, so you know this car means business! This GT3 is now ready to tear up the track and look good while doing it! We know this car is going to be properly used so, maybe some of you will see this beauty around!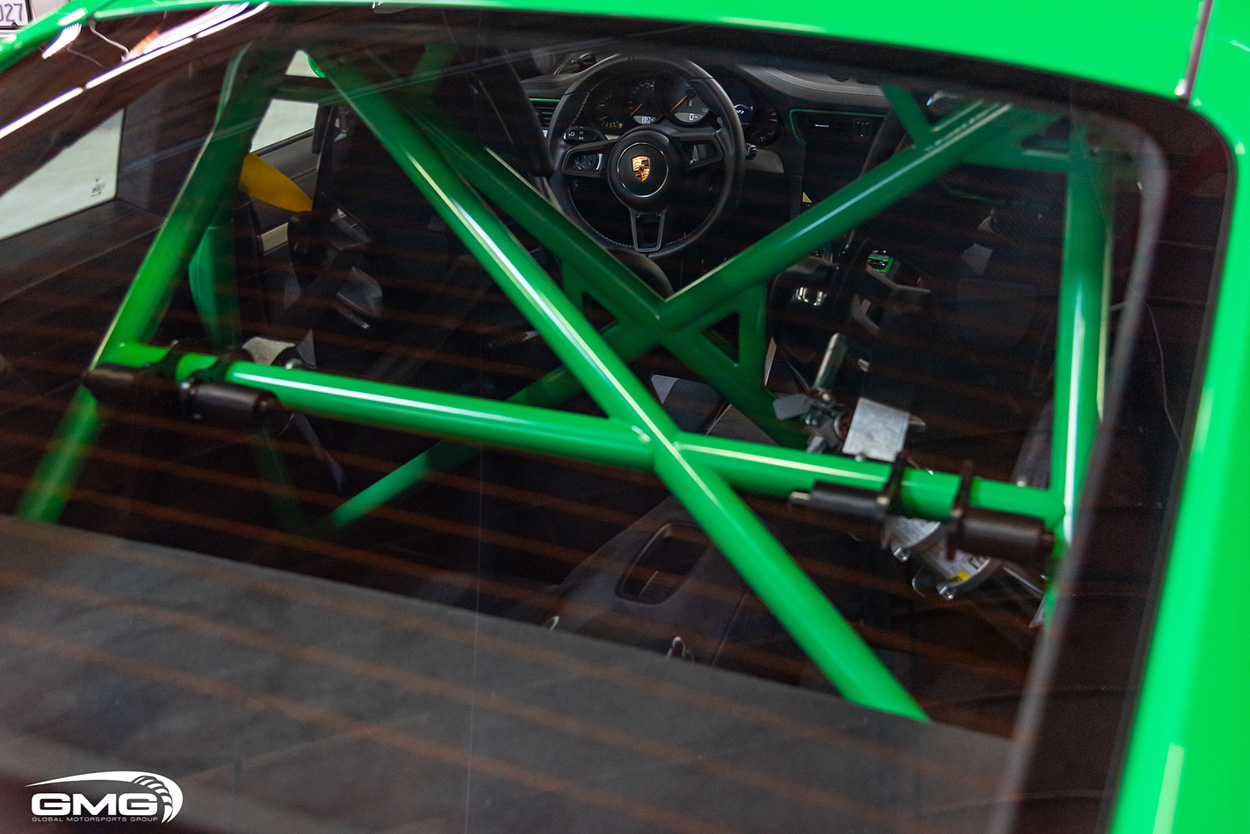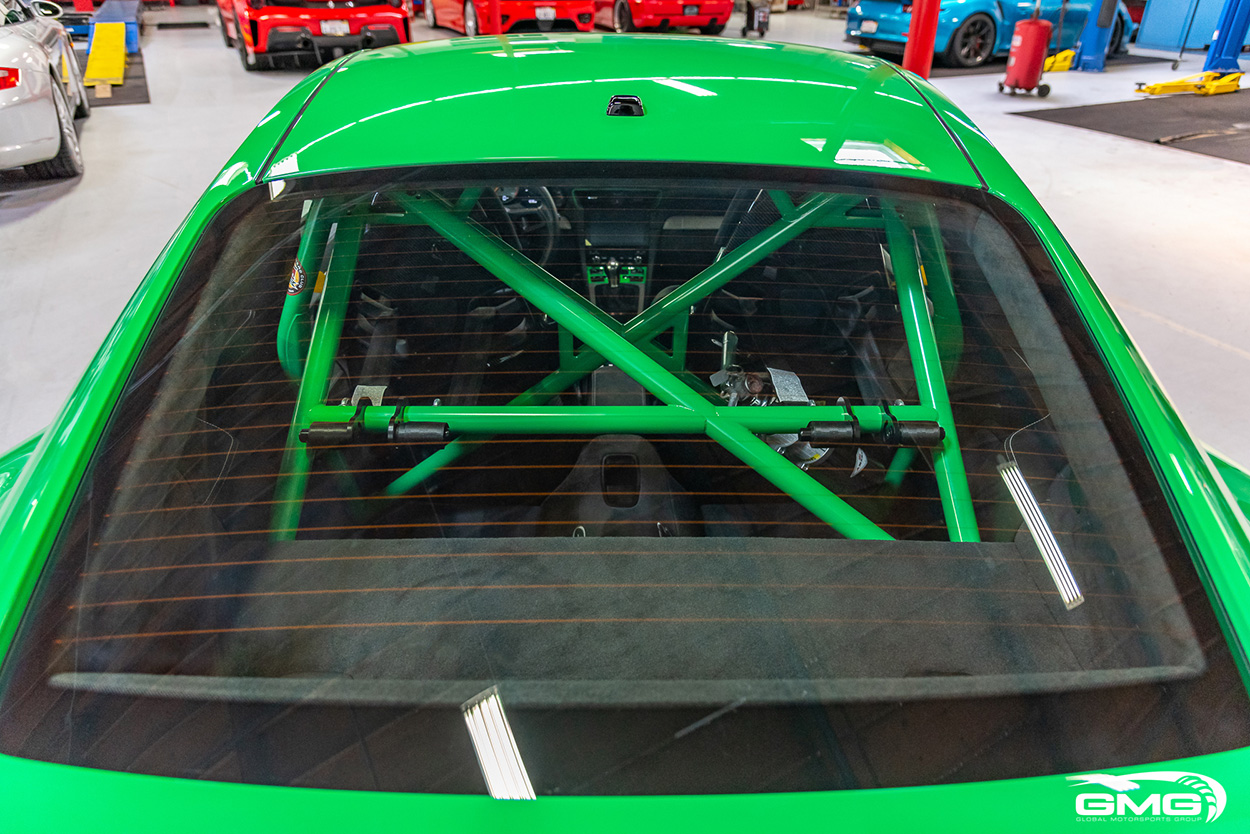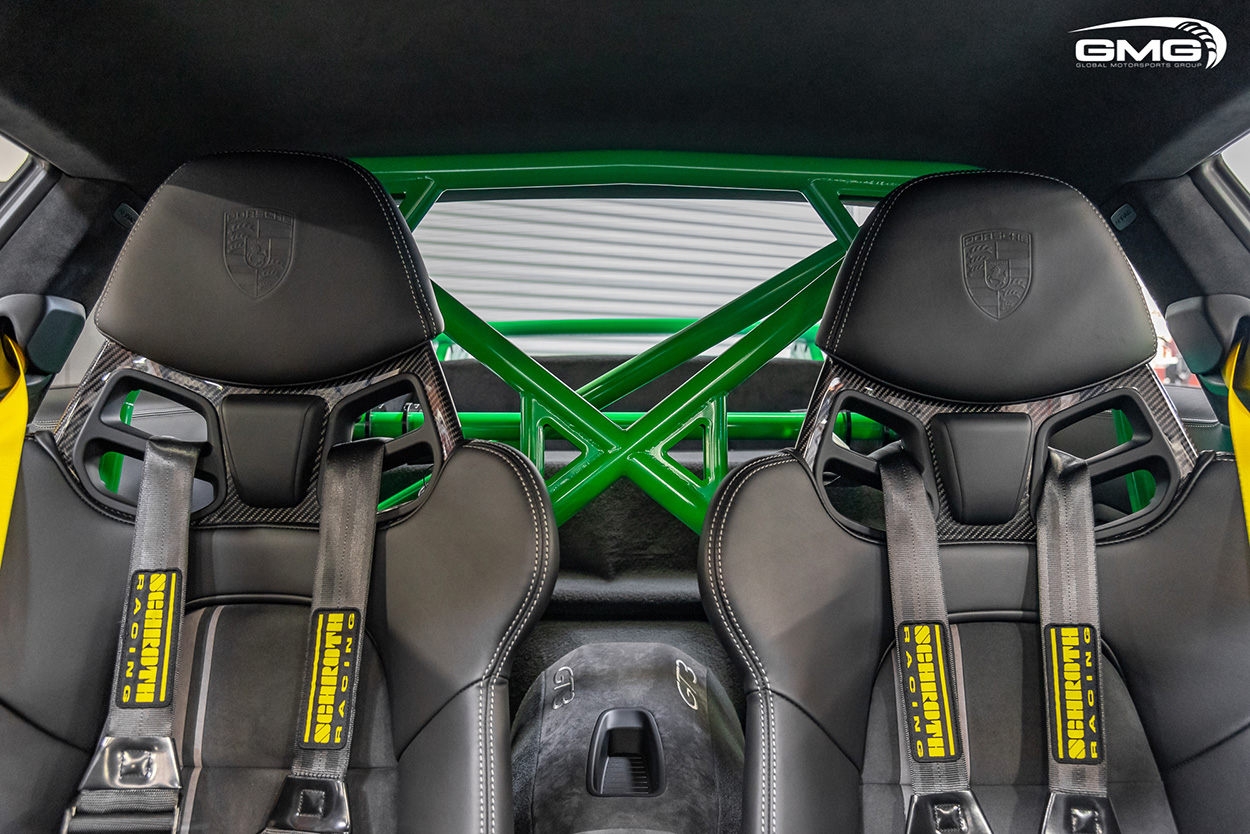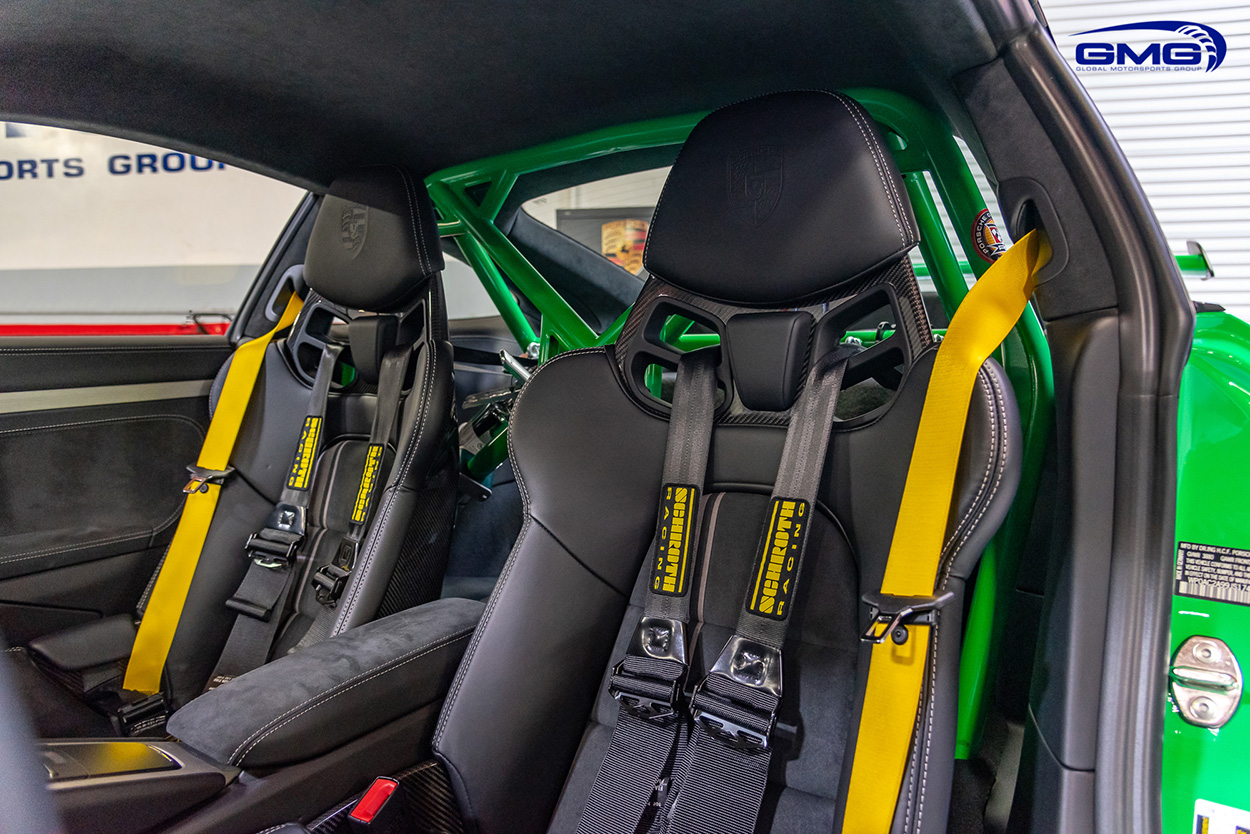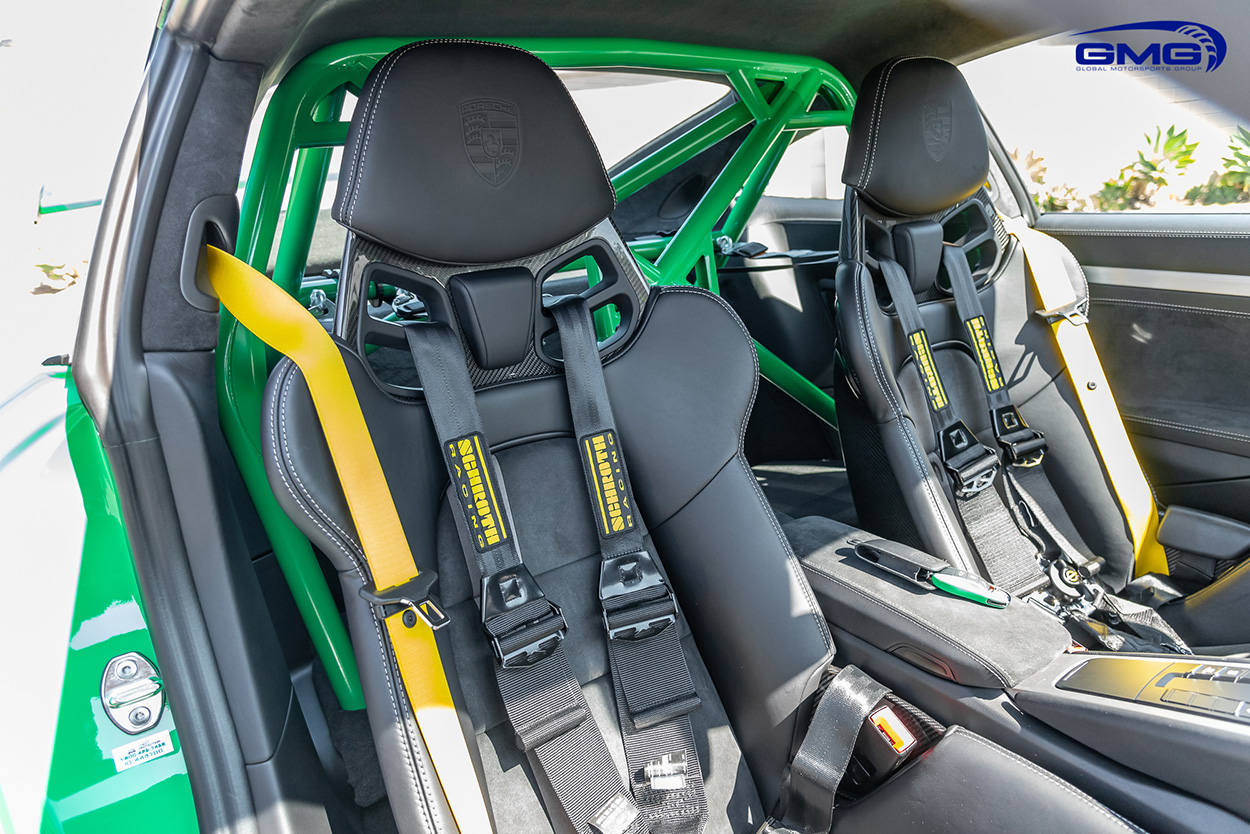 For information on any of the parts listed in this build please contact GMG Racing at – 1.714.432.1582 or email Sales@gmgracing.com.
GMG WC Center Section Exhaust
GMG Window Air Diffusers
GMG Competition Setup
GMG WEC Rollbar in Signal Green
GMG Substrap mounts
Schroth racing harnesses
GMG billet harness retainers
Rennline front tow hook
Clear front side markers
Amerex fire extinguisher