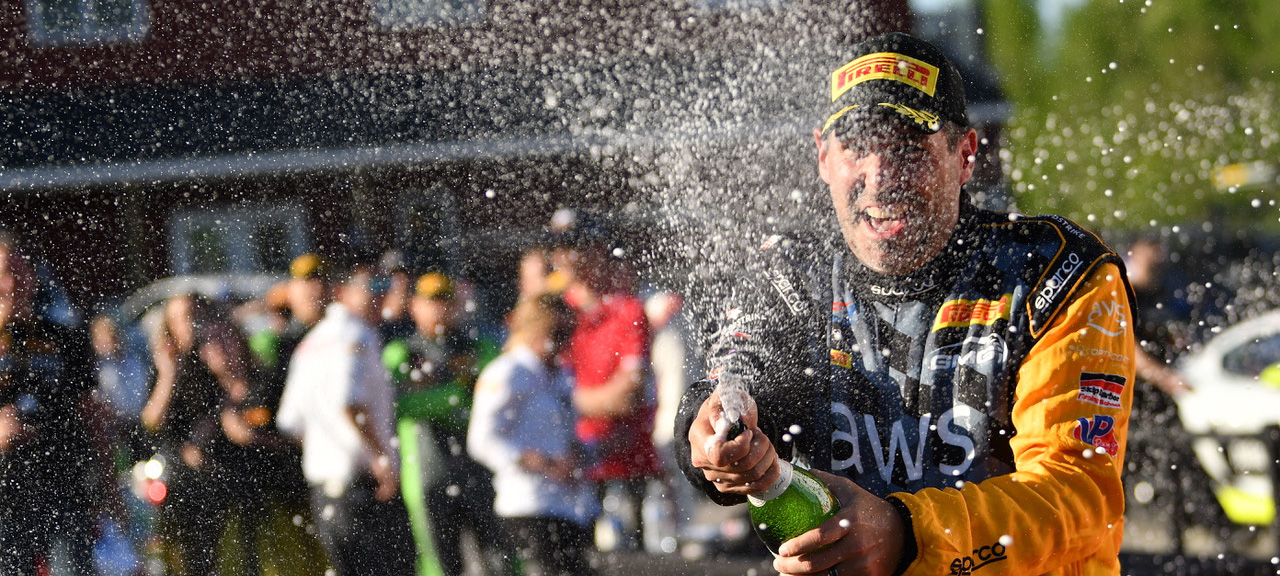 Podium Highlights VIR Weekend for GMG
Continuing a competitive 2019 season that has seen the team score a podium at every event they've entered, Global Motorsports Group (GMG Racing) would continue their streak at VIRginia International Raceway, with a podium finish highlighting a competitive weekend. Campaigning in the series' Sprint category, Jason Bell would enjoy another top-10 run, while SprintX challengers CJ Moses and James Sofronas would take podium honors with a best finish of second.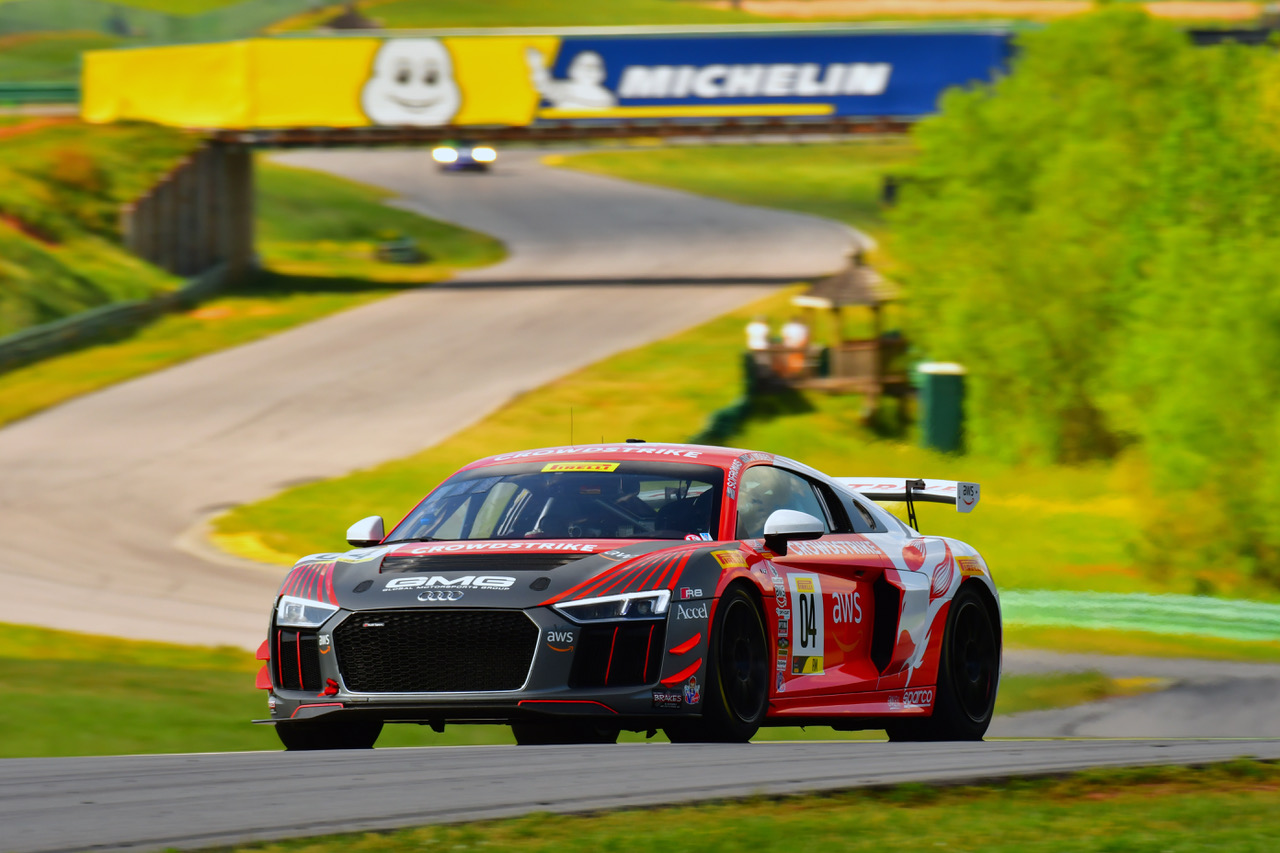 "Another solid weekend in the books," states team owner James Sofronas. "VIR is always a track that requires the most from the car, so being able to earn CJ his first podium at such a challenging place is a great reward. We're entering the busiest part of the year, and the crew have been perfect as always. A smooth event was able to net not only a podium for our entry, but another top-10 for Jason. We continue to learn and develop, and we look forward to the next round."
Competing in the two-driver SprintX category, team newcomer CJ Moses would pair with Sofronas for the first time, with anticipation high for a strong result. Enjoying his first season of top-level competition, Moses would take to the scenic Virginia circuit after a strong debut so far, making few mistakes all year and arriving at a circuit that is notoriously forgiving for newer drivers.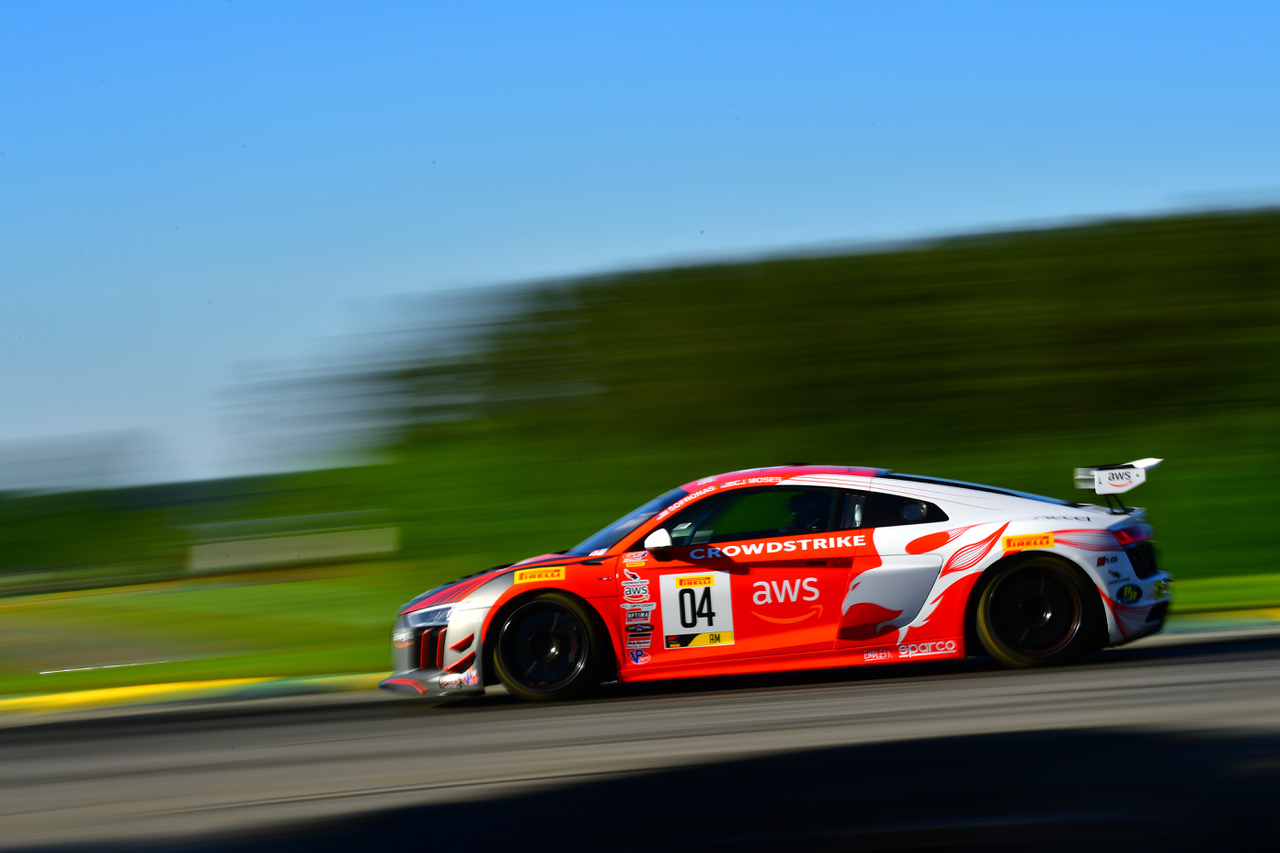 During Saturday's Race One, a strong opening by Moses would hand Sofronas a clean car, allowing the reigning series champion to enjoy a charge through the field and in to a podium position, eventually being scored second when the results were posted. Sunday's Race Two would see the drivers reverse roles, with both doing a remarkable job to maintain pace and eventually take fifth.
For Moses, a strong weekend was rewarded with his best result yet.
"Racing at VIR with James and GMG in the Audi R8 felt right at home," said Moses. "We had a couple of good races here this weekend, but finishing our Saturday on the podium can't be beaten. After two intense race weekends on street courses, racing at VIR really was like a 'welcome home' – and having some friends and employees from AWS and CrowdStrike here to cheer us on made it all the better! Thanks to everyone who helped make this weekend a good one!"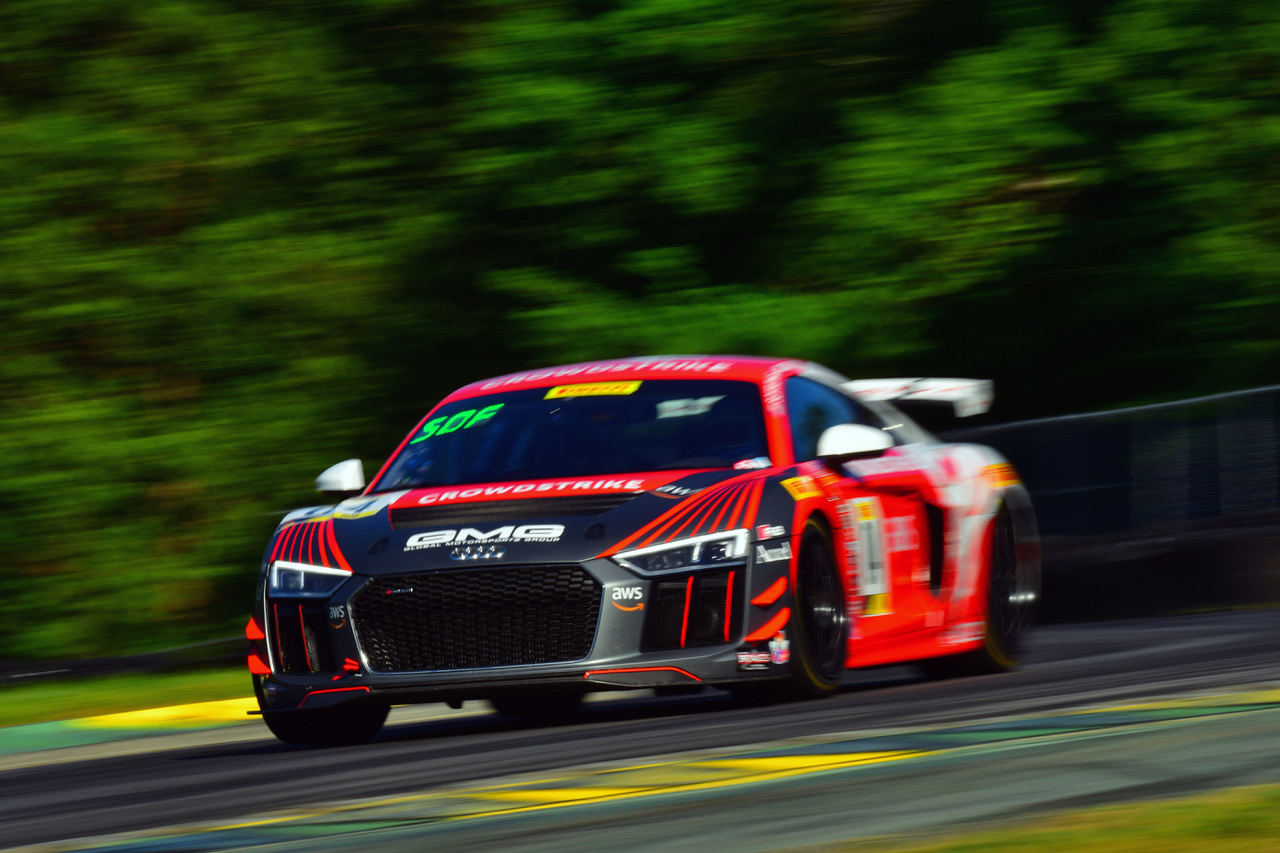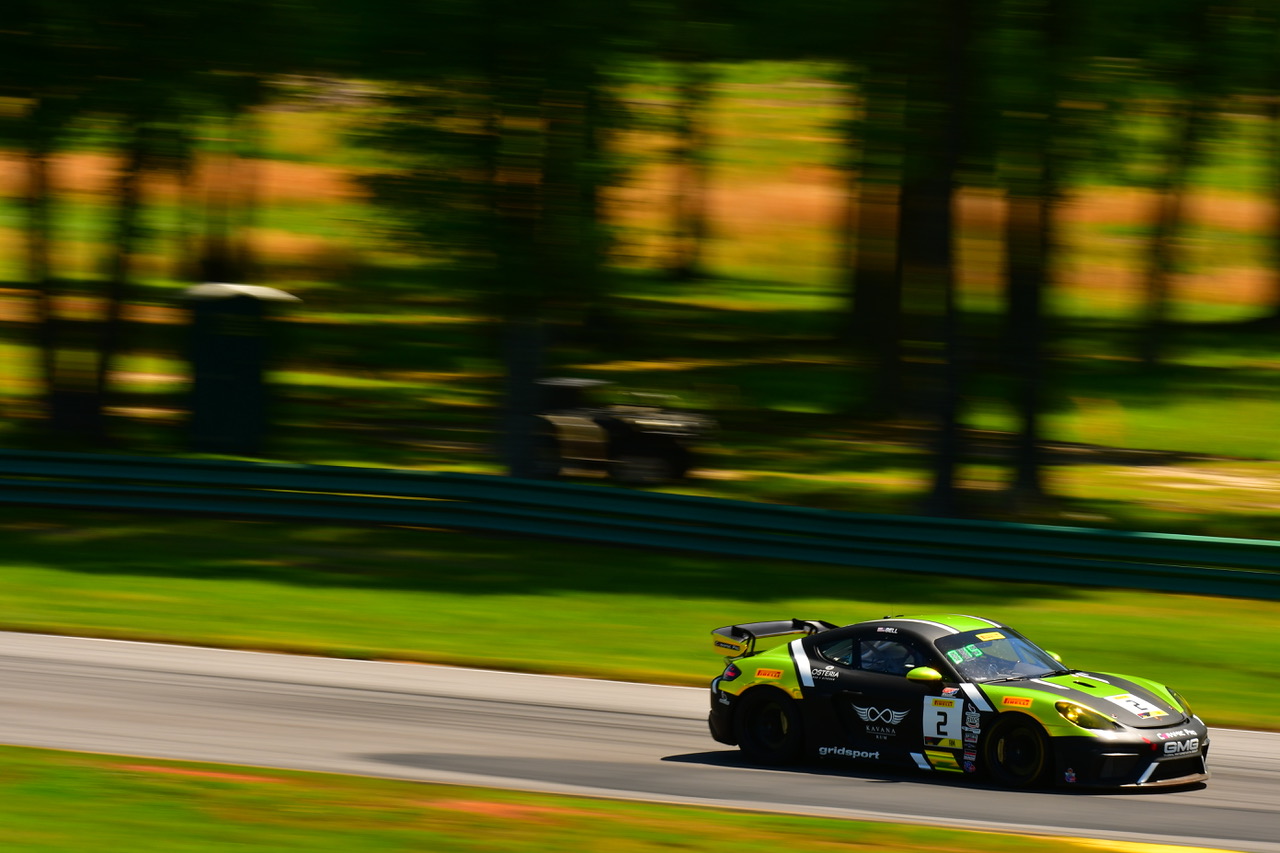 In the series' Sprint weekend, Jason Bell would campaign a steady weekend with his new Porsche Porsche 718 Cayman GT4 Clubsport. Debuting his machine just two weeks prior at Long Beach, Bell continued steady progress throughout the weekend's events, with a top-10 during Sunday's Race Two.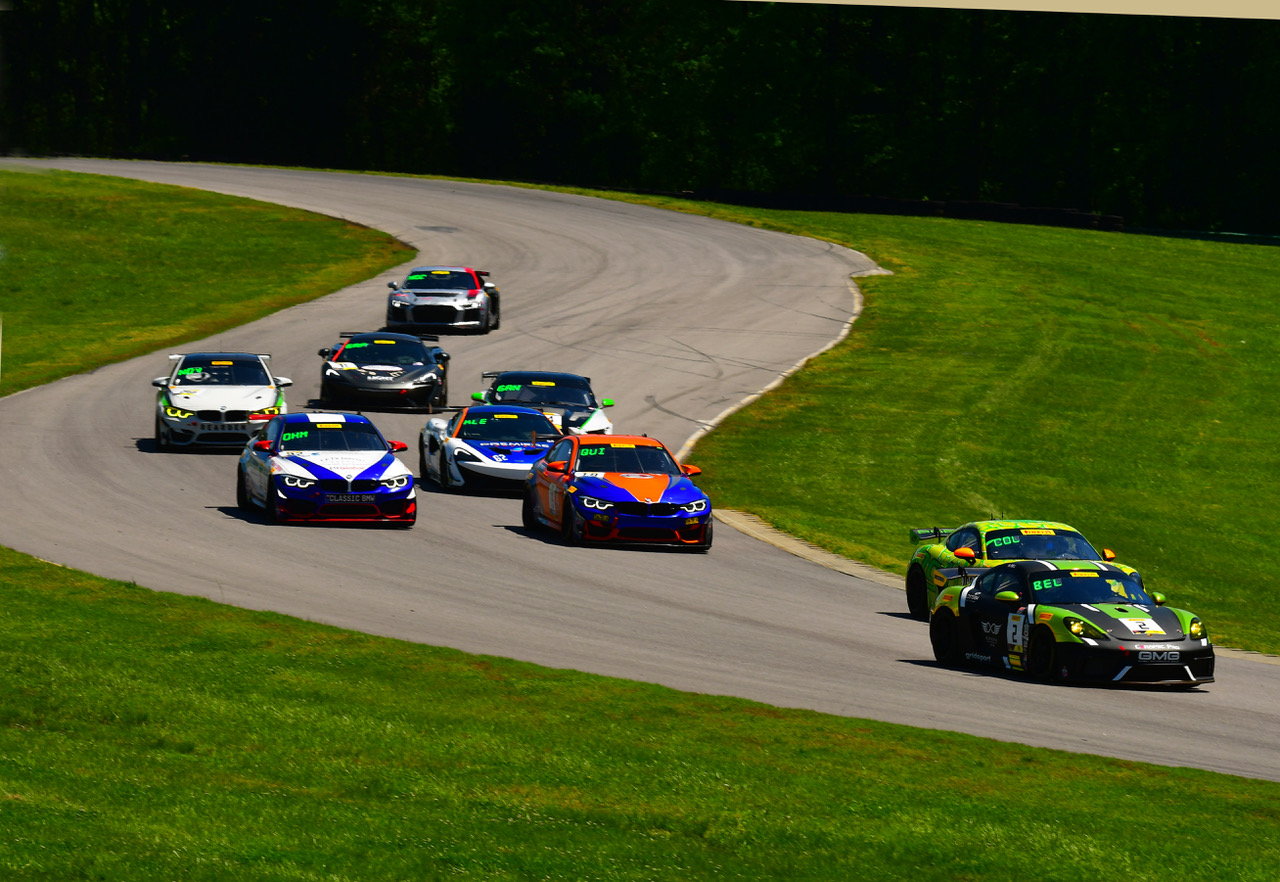 "We made progress," stated Bell. "The guys did a good job getting us prepared, and we did the best we could. VIR is a unique layout and none of us were really sure what to expect against the competition, but overall we can be satisfied with the weekend we had."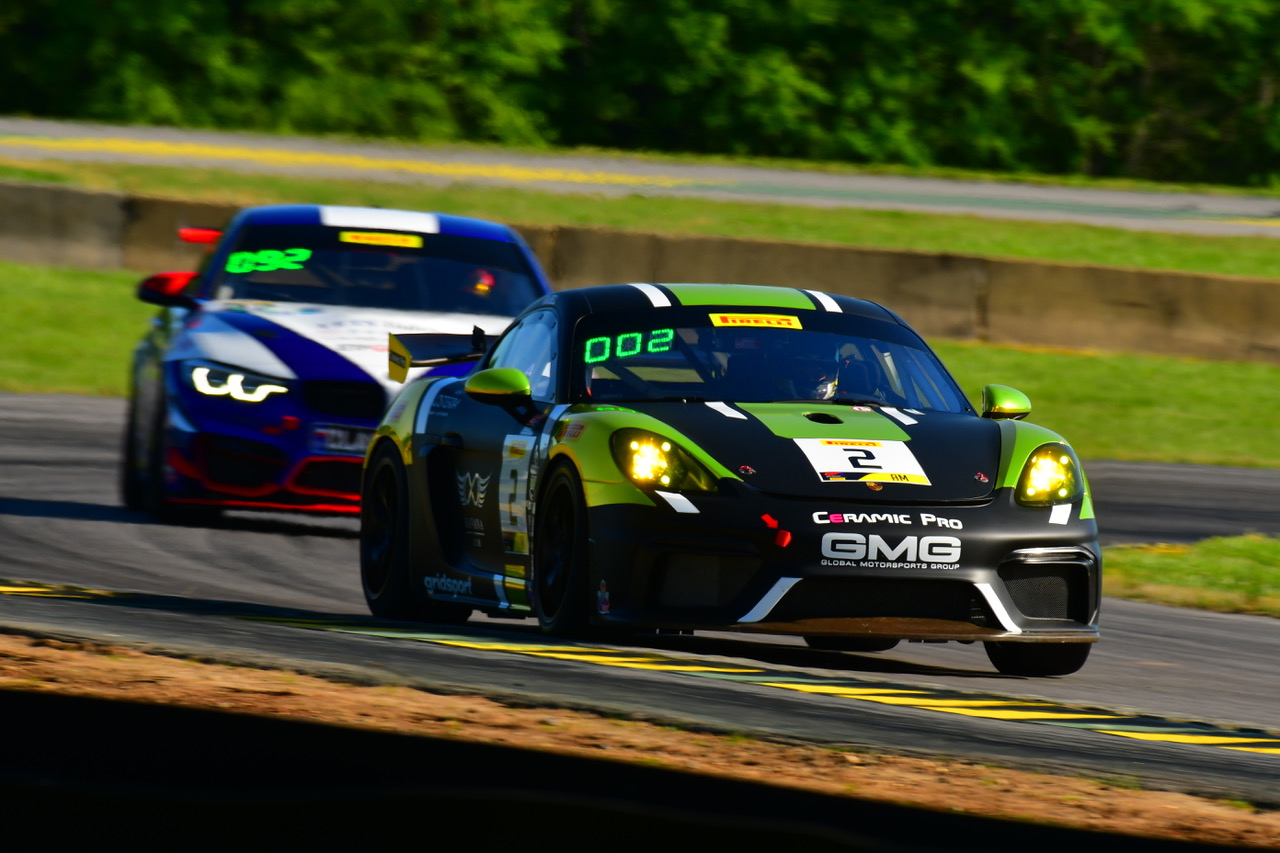 All focus now turns North in just two weeks' time, with the series competing at the famed Canadian Tire Motorsport Park, one of the fastest courses in North America.