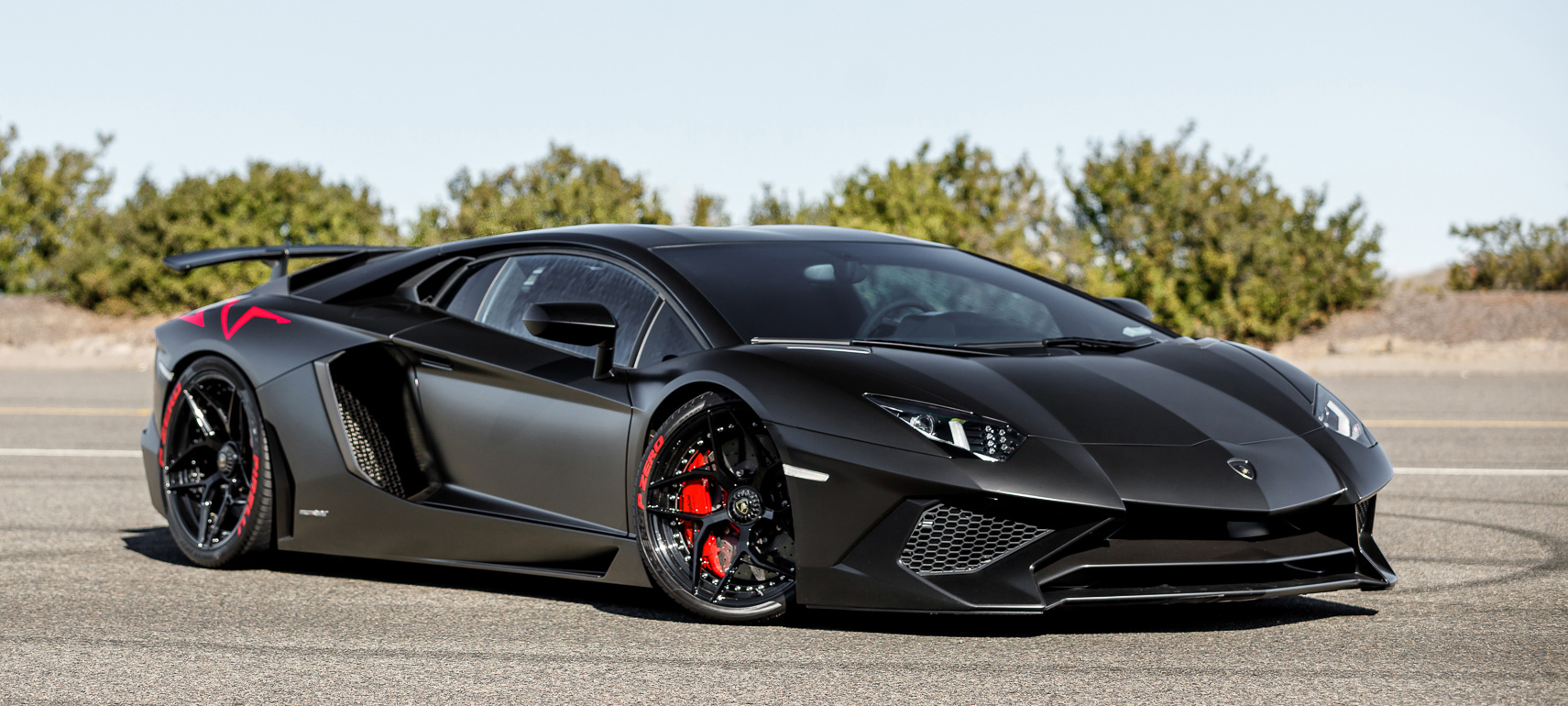 Nero Nemesis Aventador SV
We think that it's pretty safe to say that the Lamborghini Aventador SuperVeloce or "SV" is one of the most amazing cars out on the road today. Not only does it look absolutely insane, but it sounds just as mental!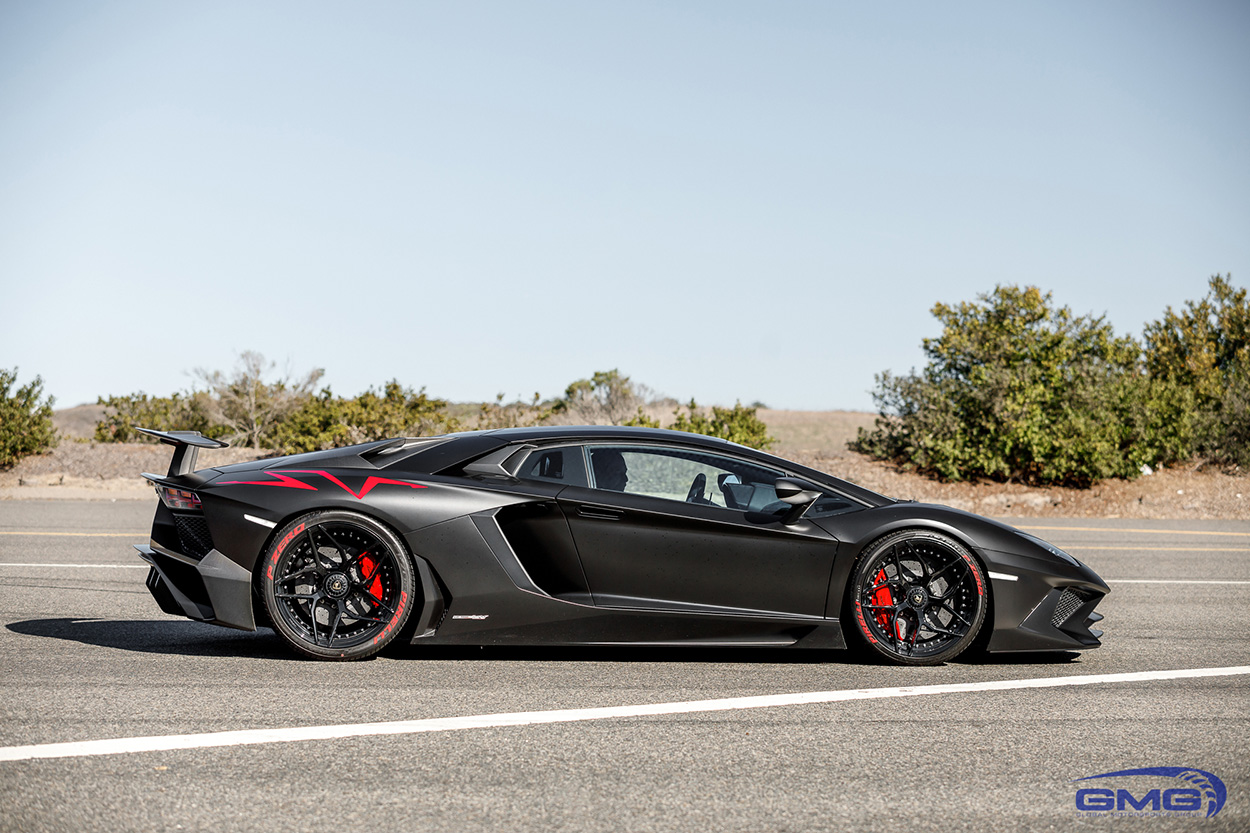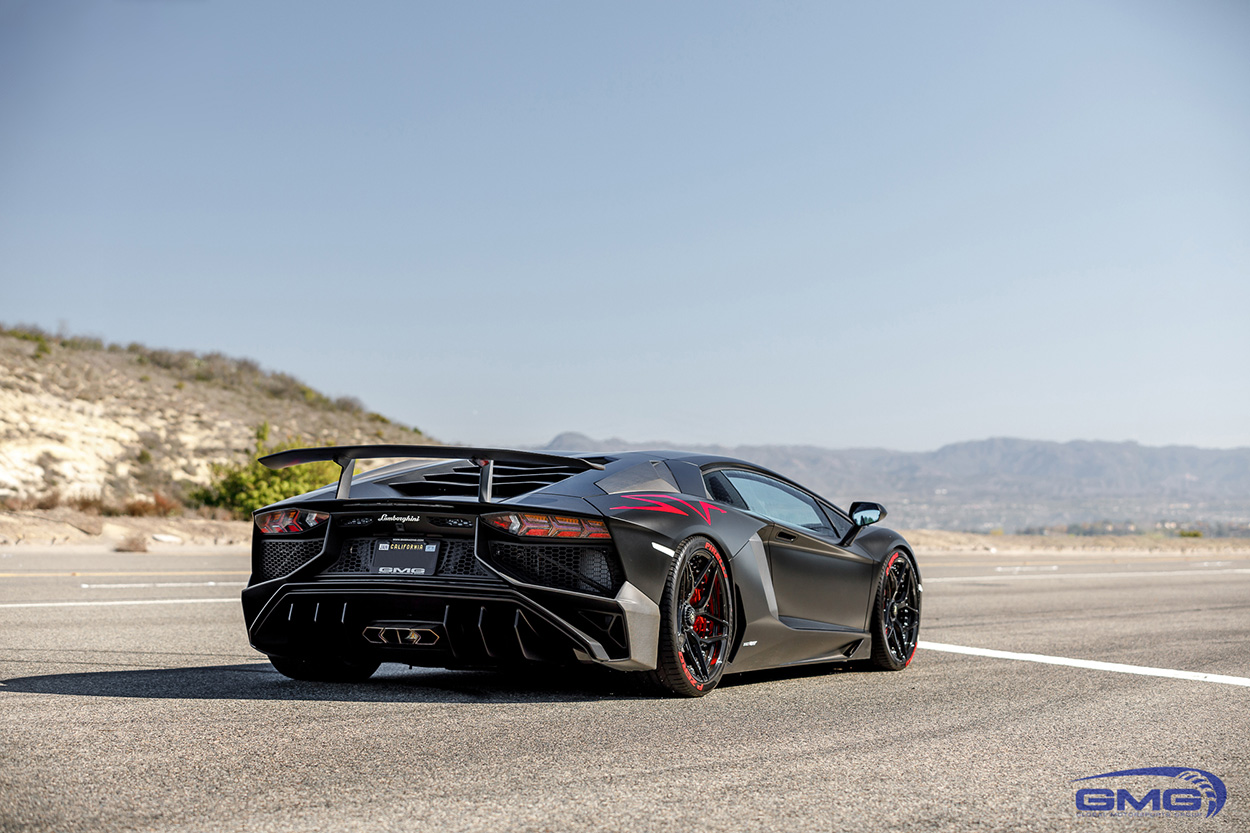 This sinister, Nero Nemesis Aventador SV came in to get a little crazier with our GMG SV Exhaust system installed, along with a few other additions. As if this bull wasn't loud enough, we took it from angry to enraged!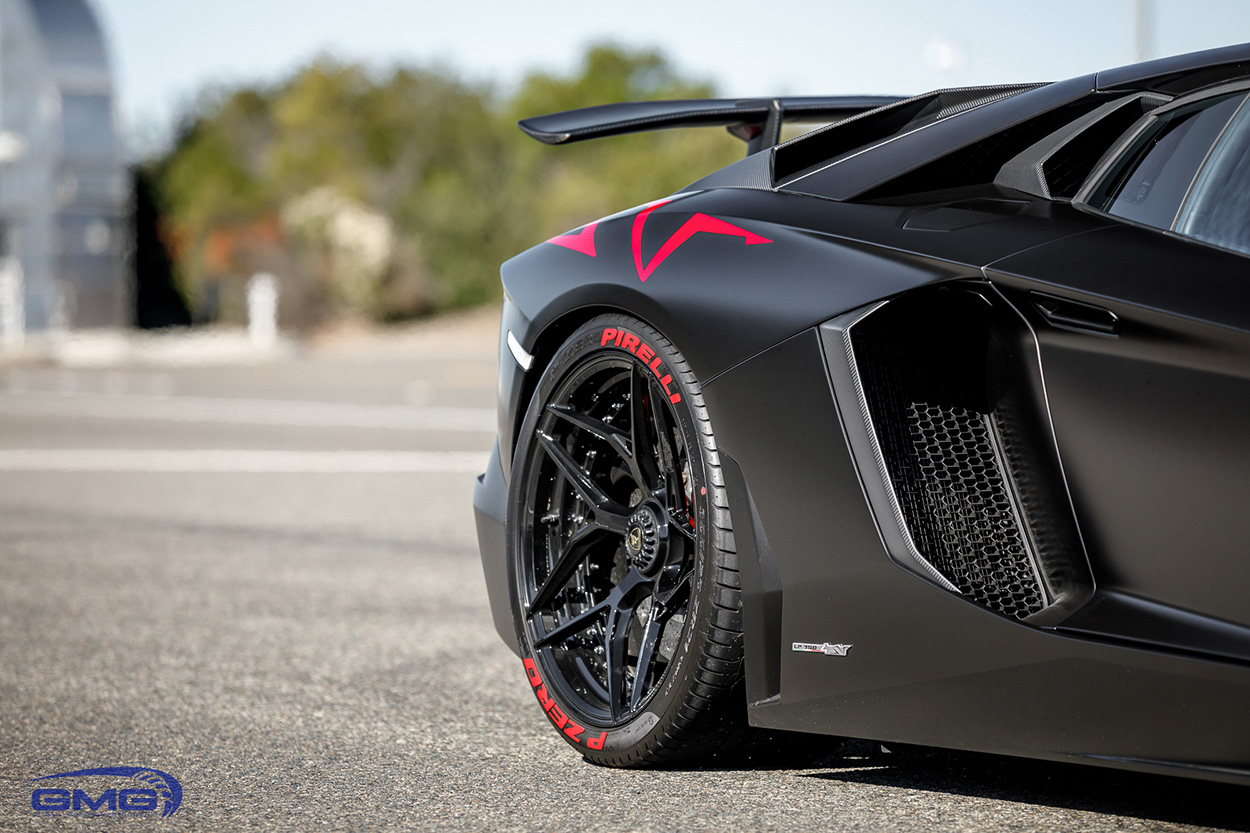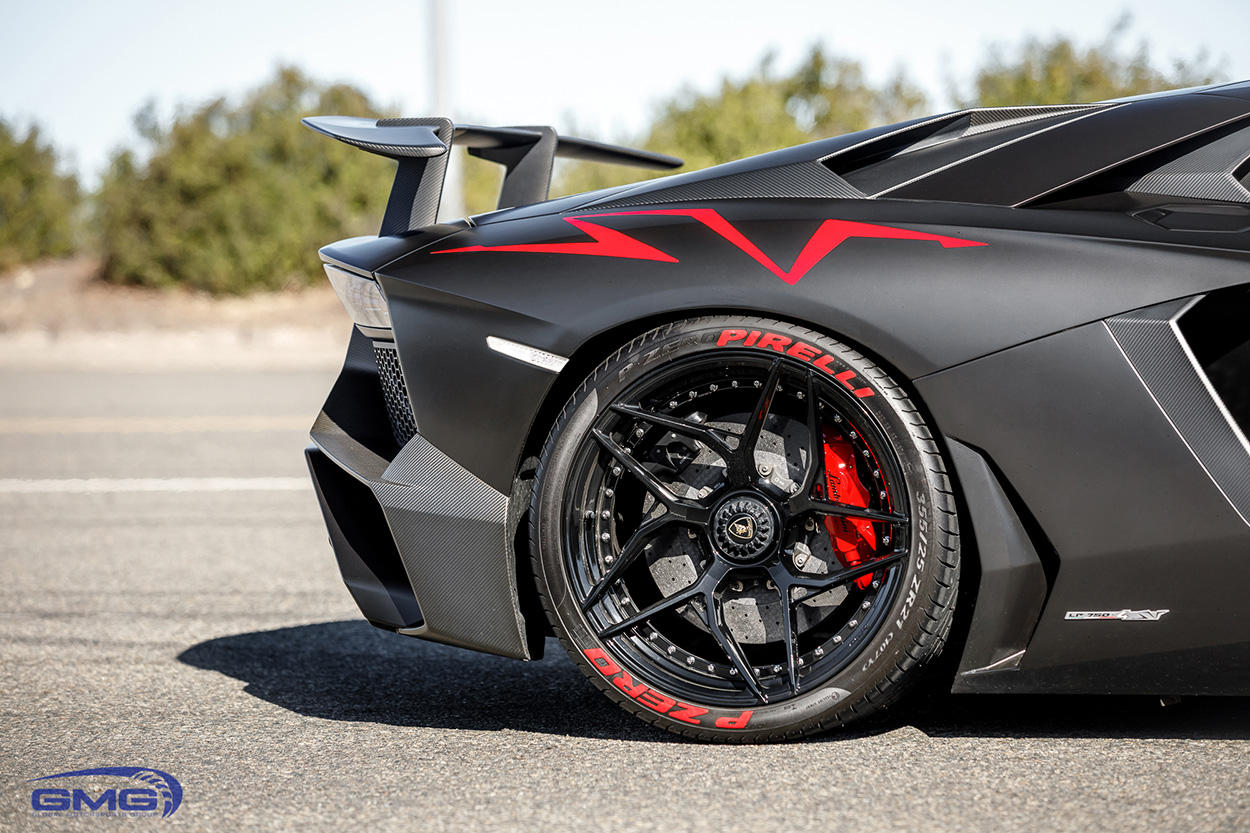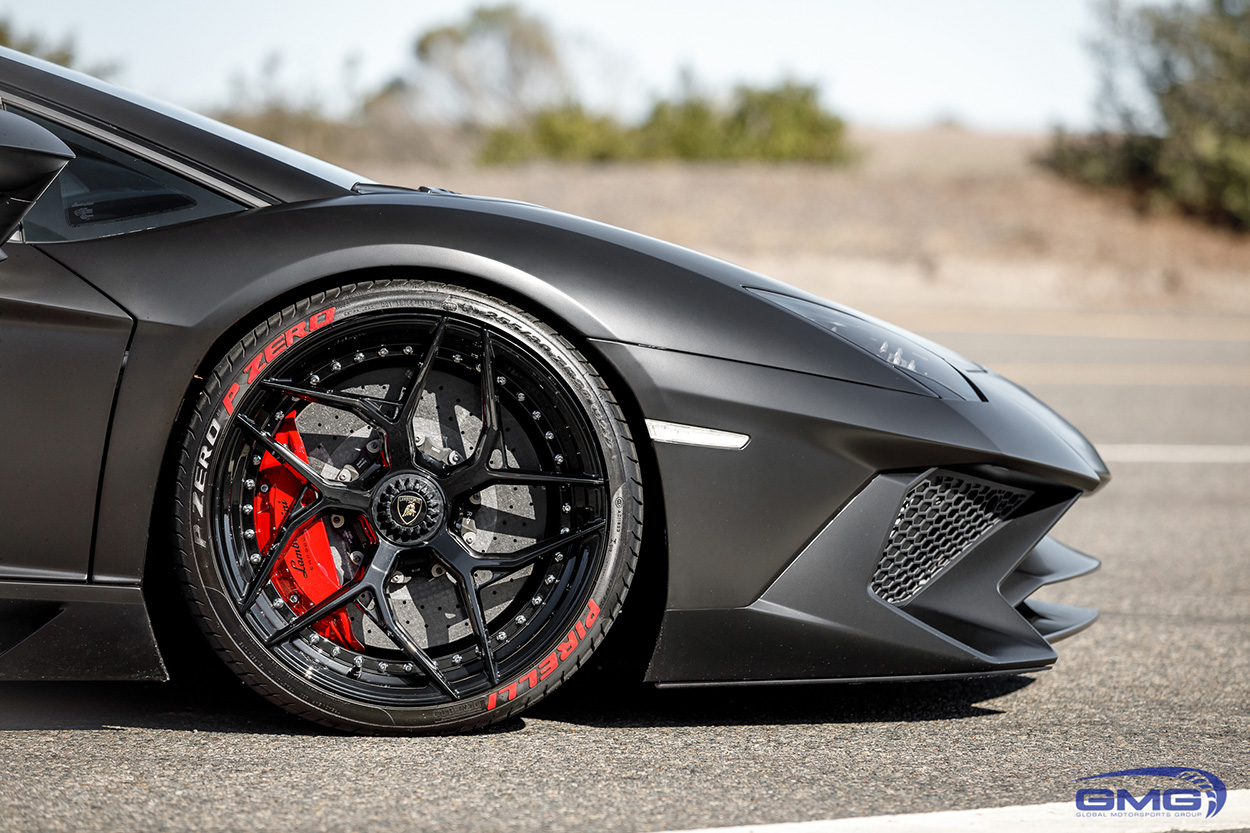 In order to protect the paint on this beauty, we installed a full Clear Plex Stealth Clear bra and skid plates. To give this sharp looking SV a more aggressive look, it was lowered it with Novitec Lowering springs, and it now sits on 20″/21″ Brixton Forged PF5 2-Piece wheels in gloss black. We also made a custom audio system, to make the music just as loud as the exhaust! A few more of the little things we changed out are all of the side markers to European spec markers, changed the calipers to red, red SV logo, and added red tire stickers.
Not many people are brave enough to modify their already incredible SV, but then there are those that believe crazy isn't crazy enough!
For any information on this build, please give us a call at 1-714-432-1582 or shoot us an email at sales@gmgracing.com, and we can answer any questions you may have!