Lizard Green Porsche 991.2 GT3 RS gets Track Prepped and Carbon Fiber
A client of ours shipped us his Lizard Green 991.2 GT3 RS for some GMG love! He wanted to get this beauty track ready, but also add some flare to it. As if Lizard Green isn't a loud enough color, we made it scream even louder!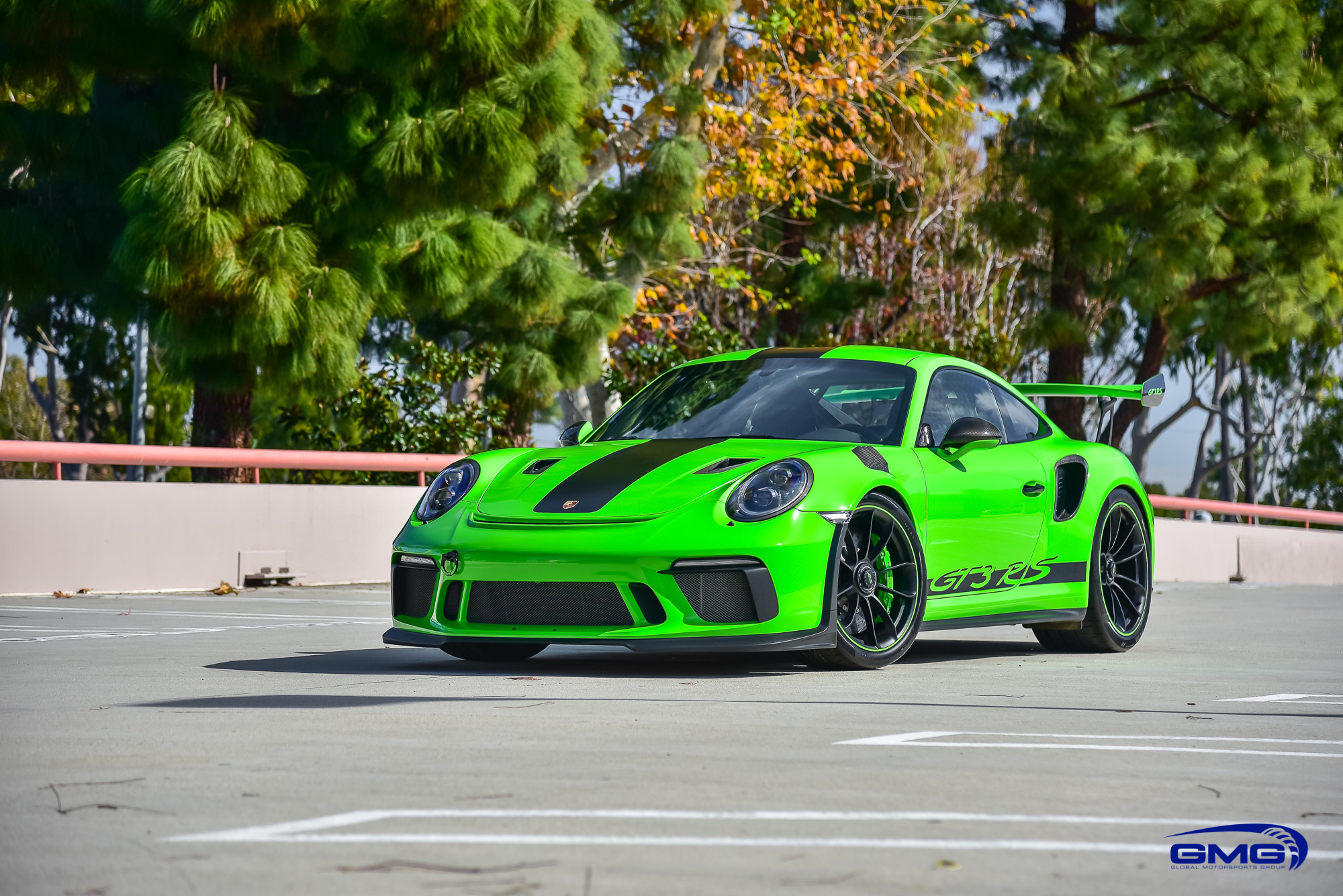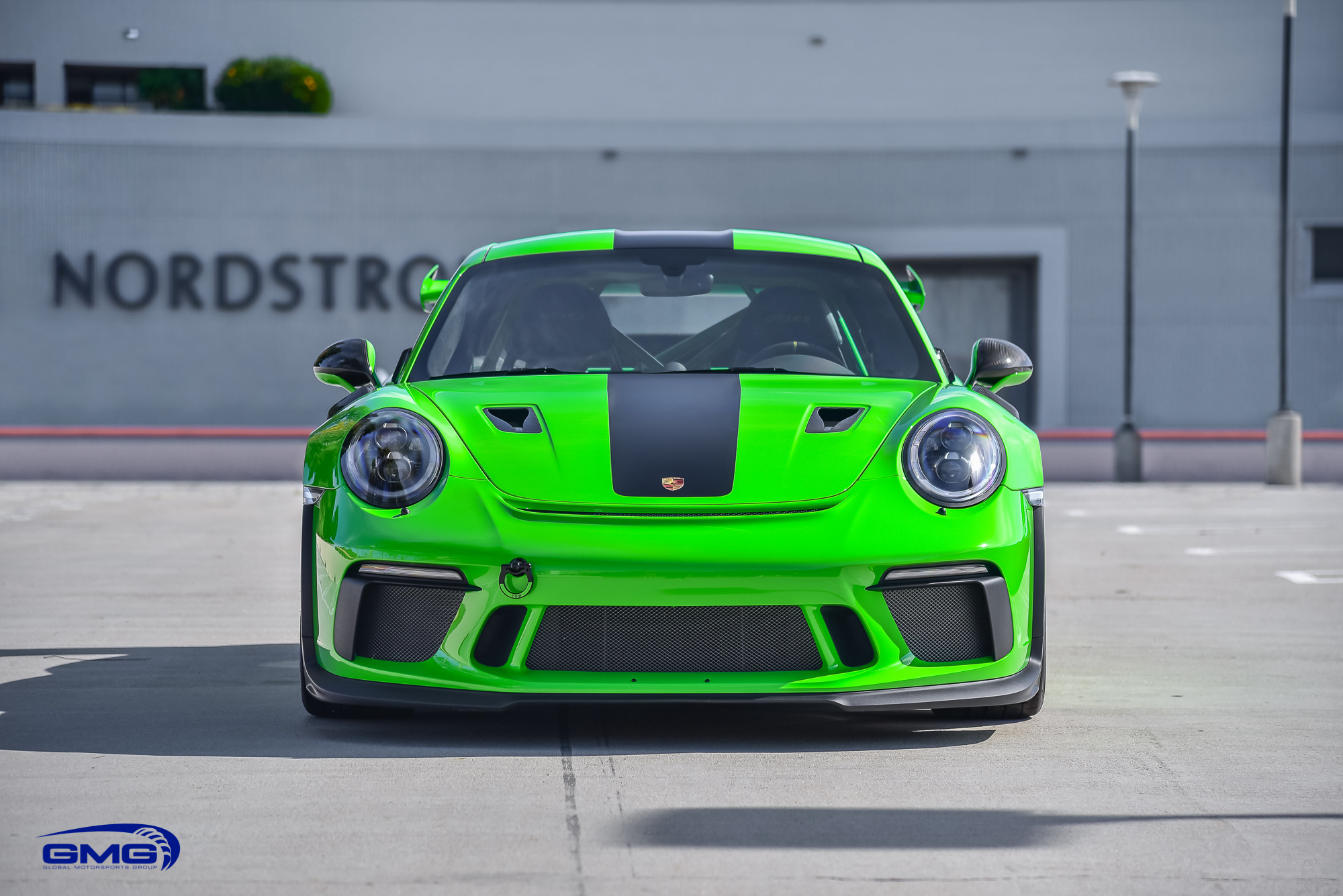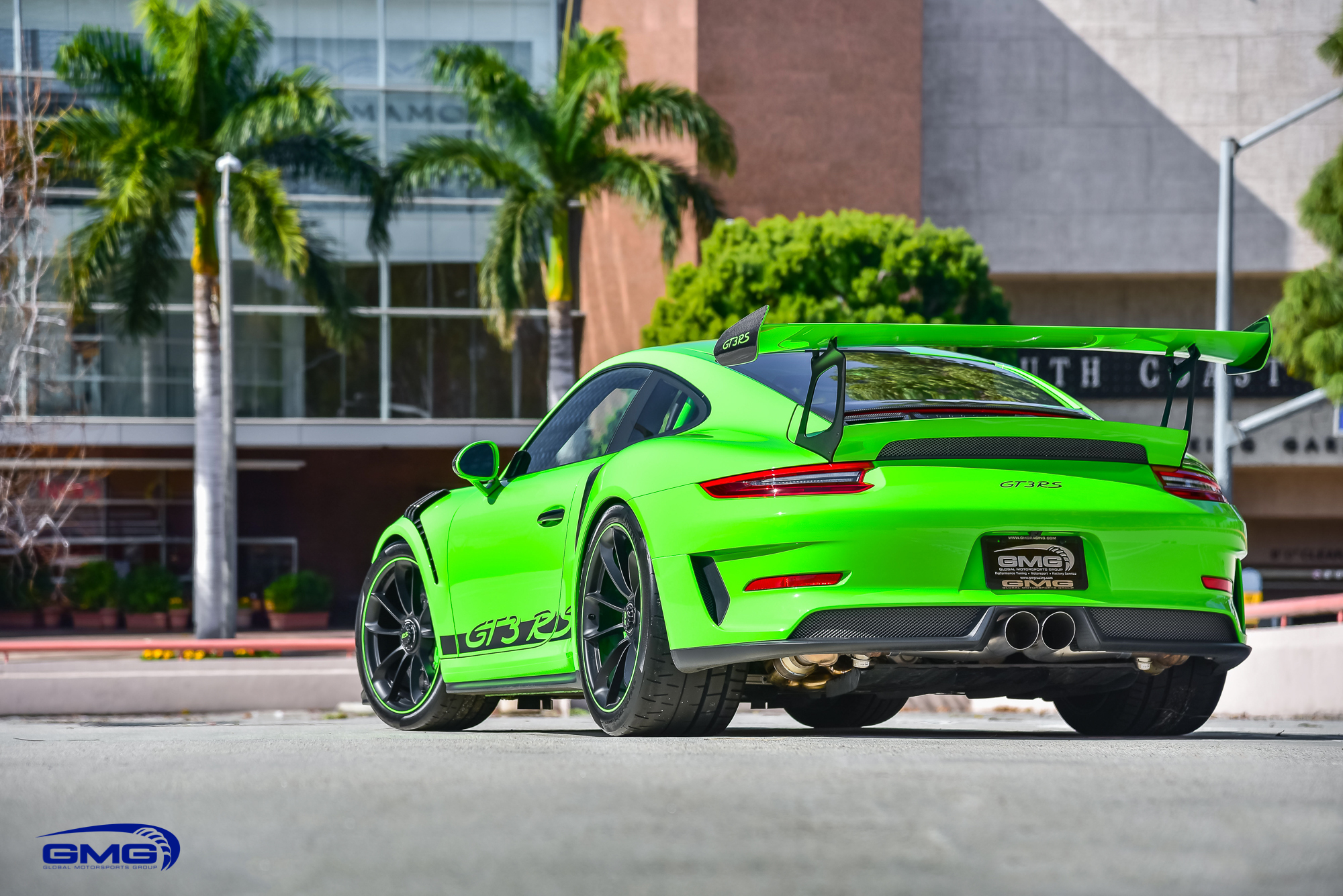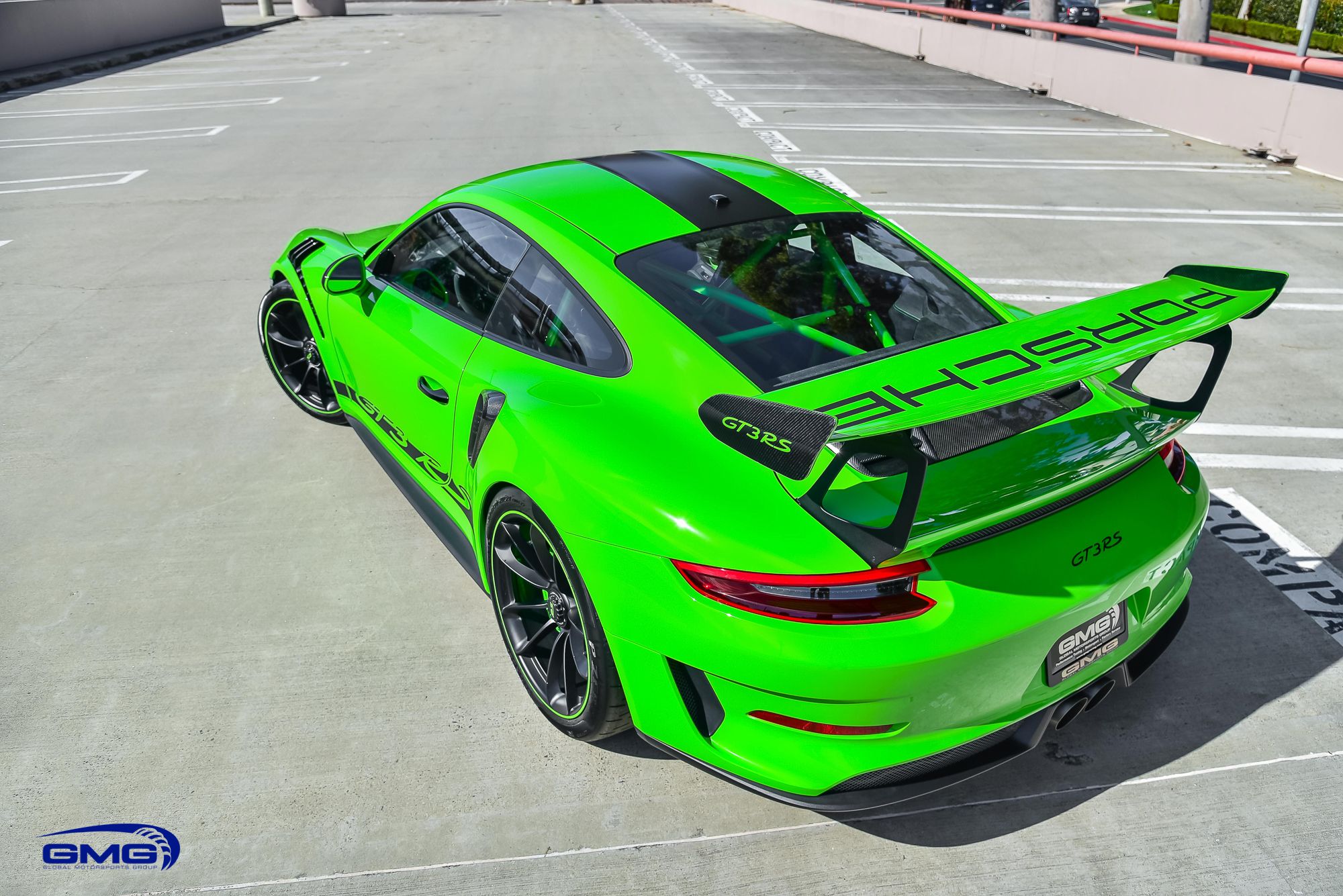 On the exterior we added the 1016 Carbon Fiber Hood Vents, Fender Louvers, Side Vents, Rear Wind End Plates, and Techart Carbon Fiber Rear Deck Lid. Also installed are our GMG Window Air Diffusers, Rennline front tow hook, and clear front side markers.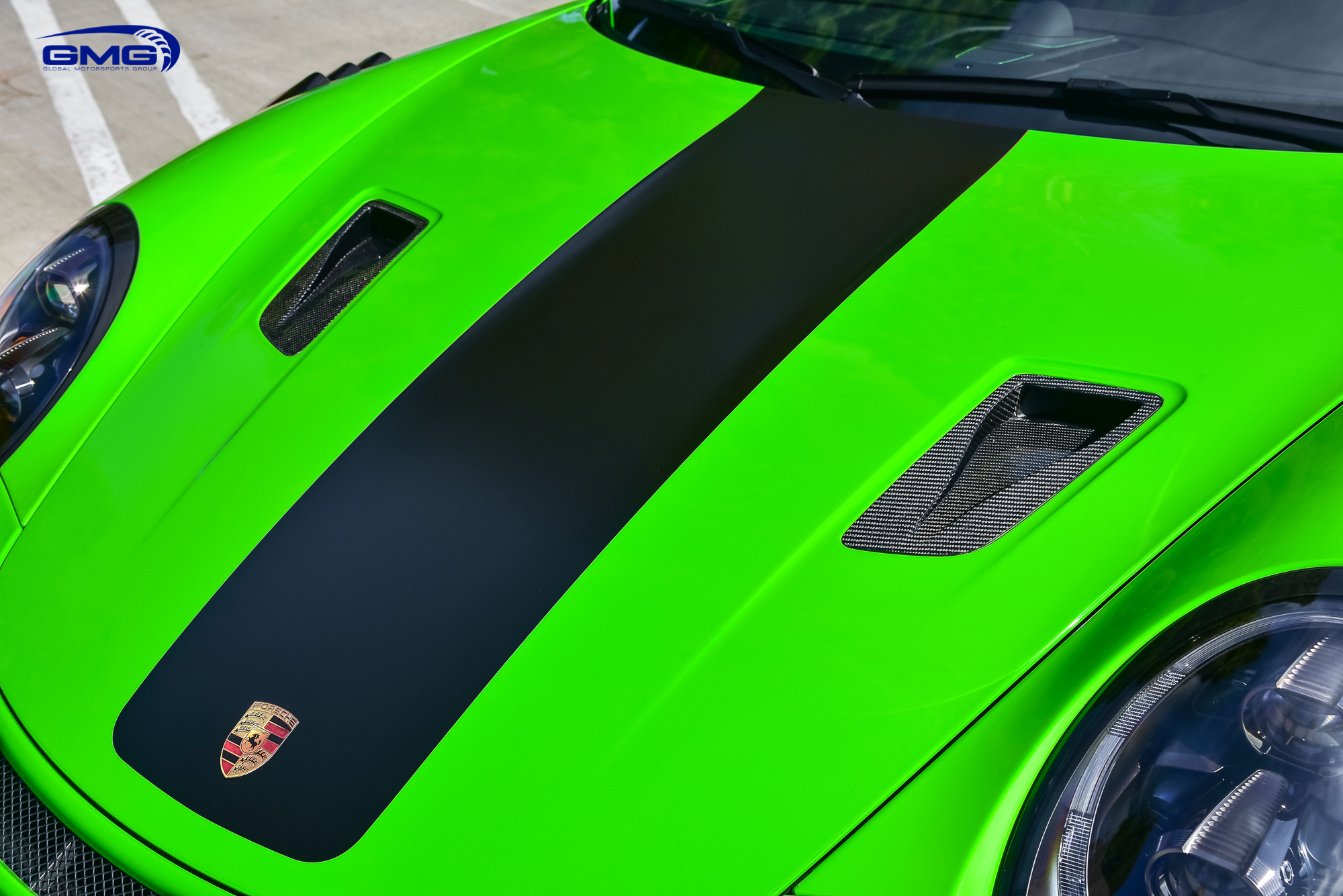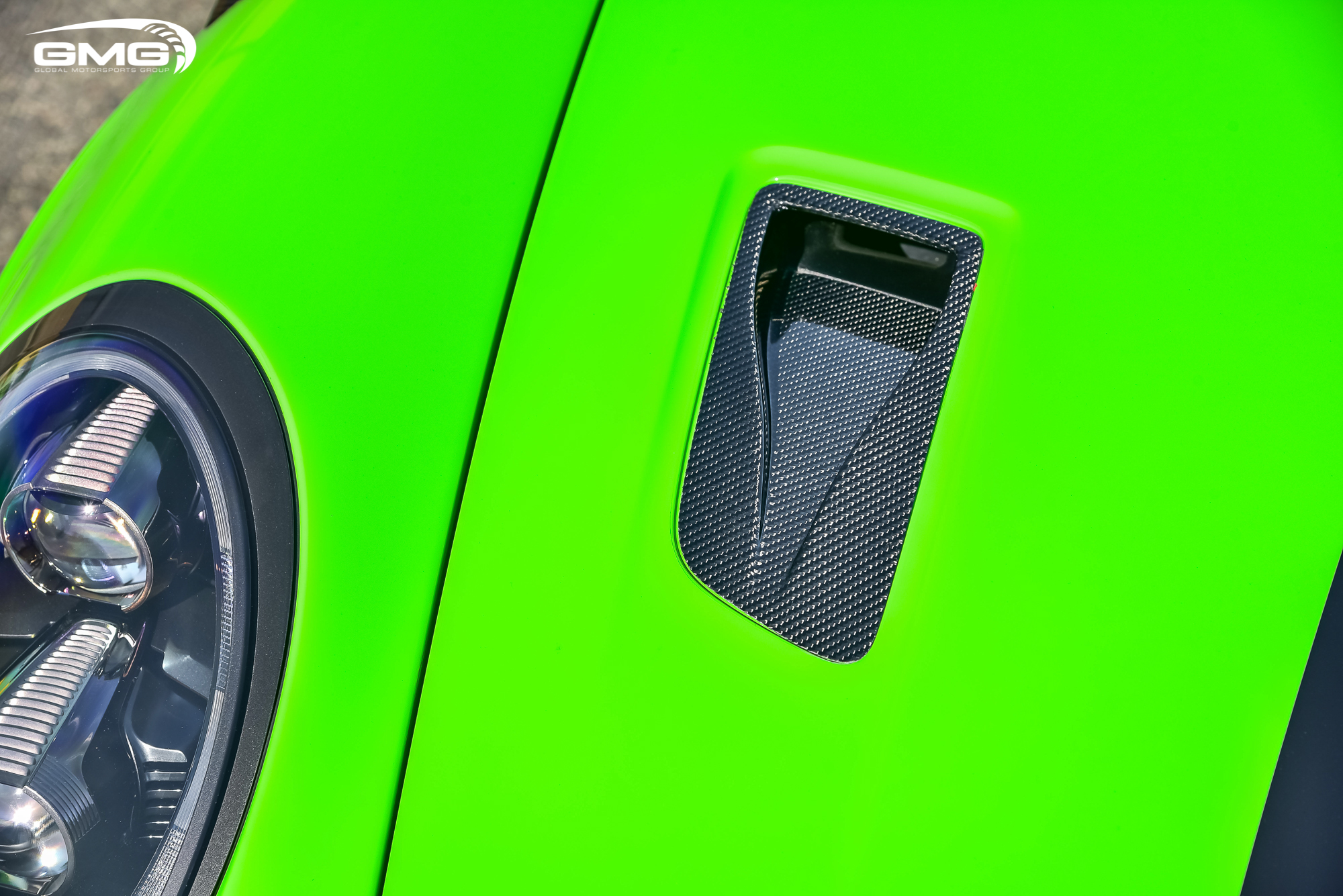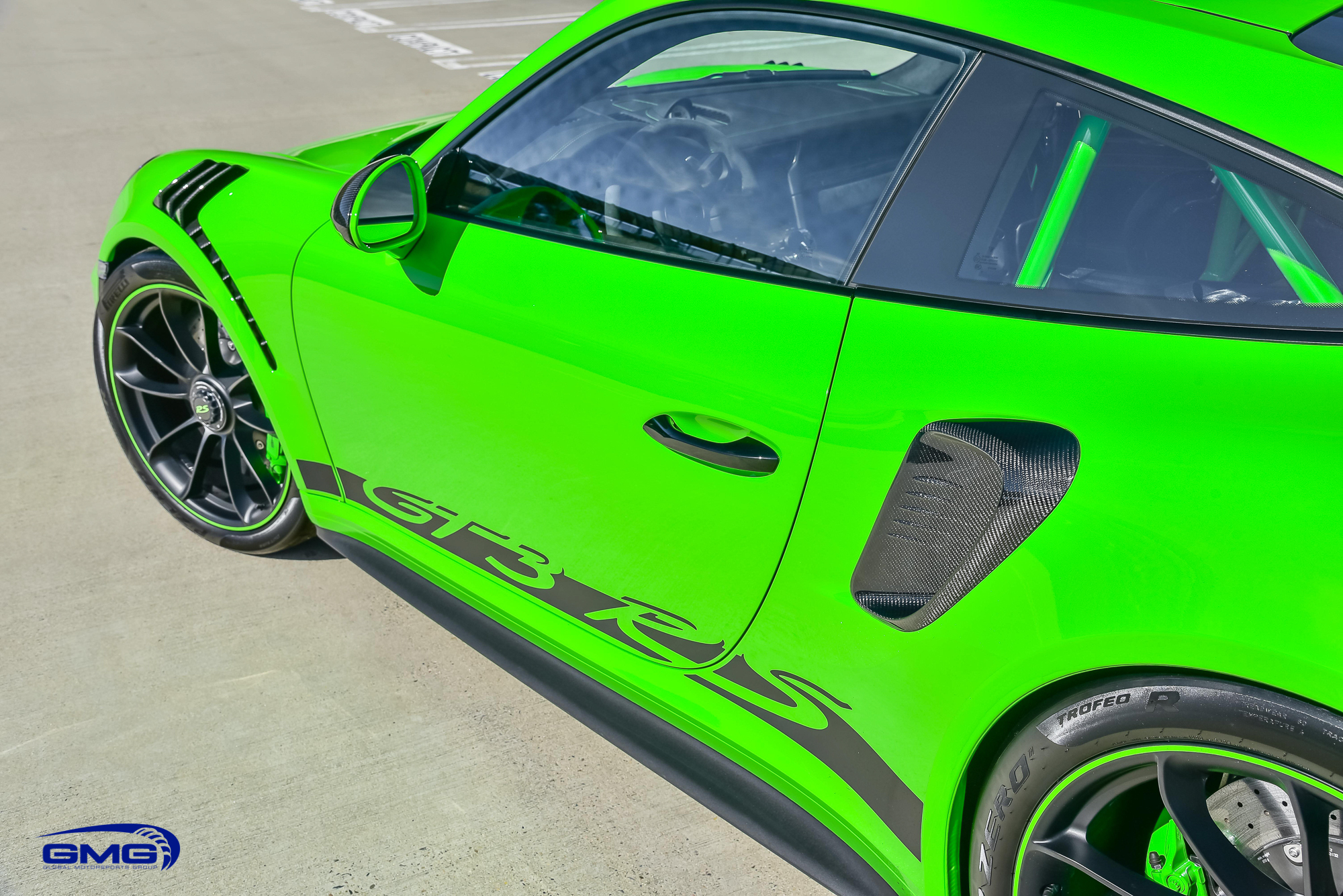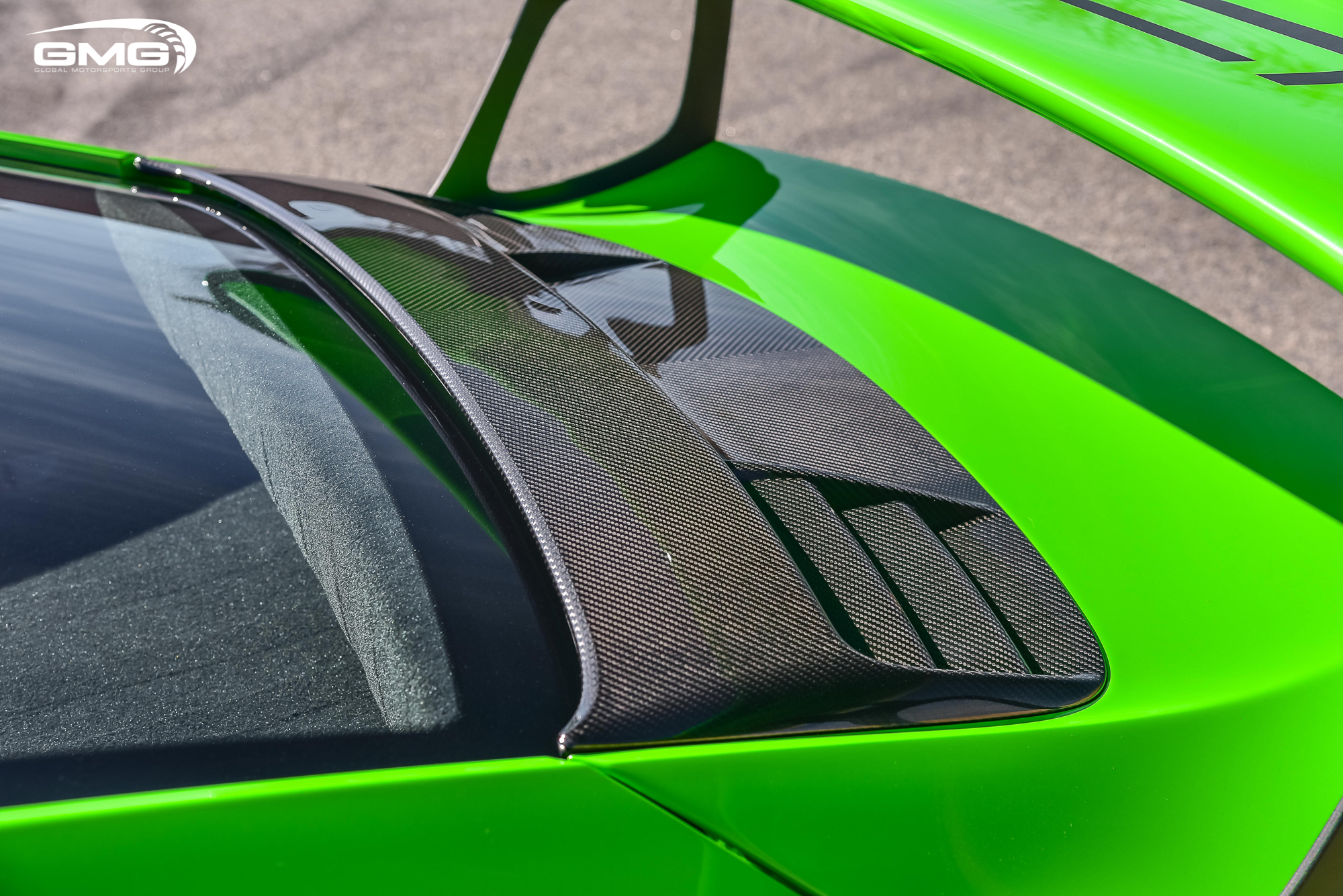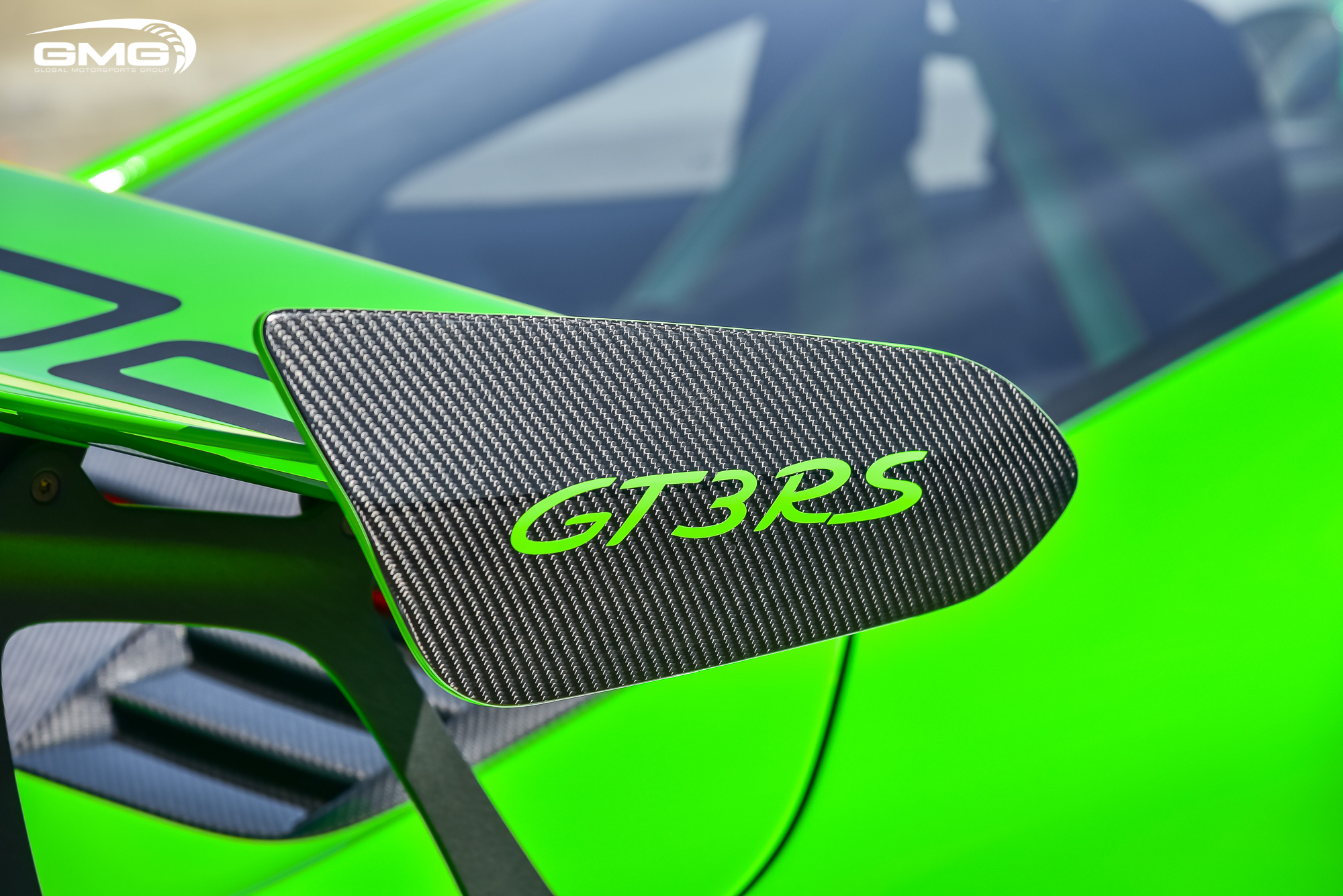 To make this car safer when tracking, we installed the paint-matched Lizard Green GMG WEC Rollbar, GMG Substrap Mounts, GMG Billet Harness Retainers, and Schroth racing harnesses.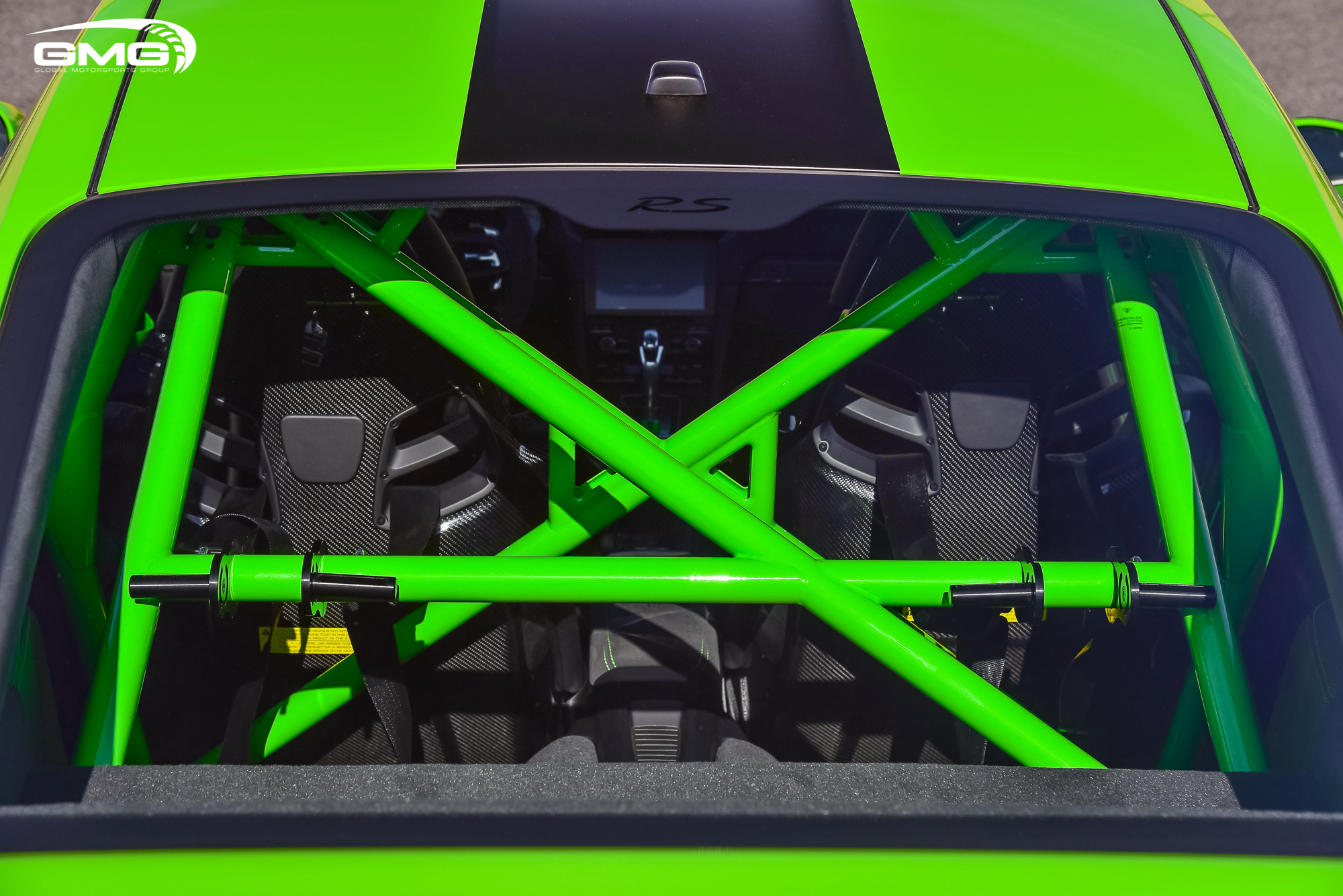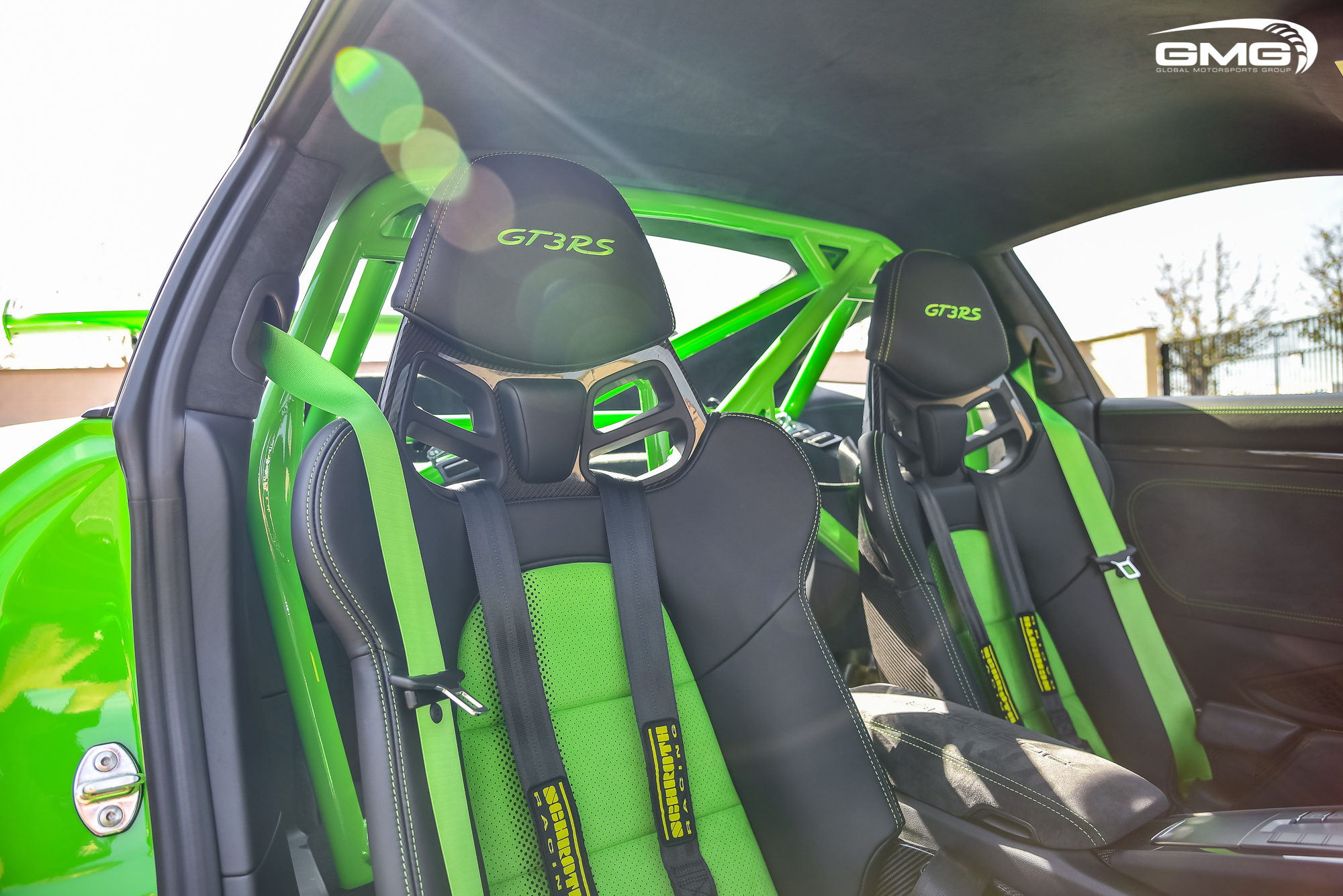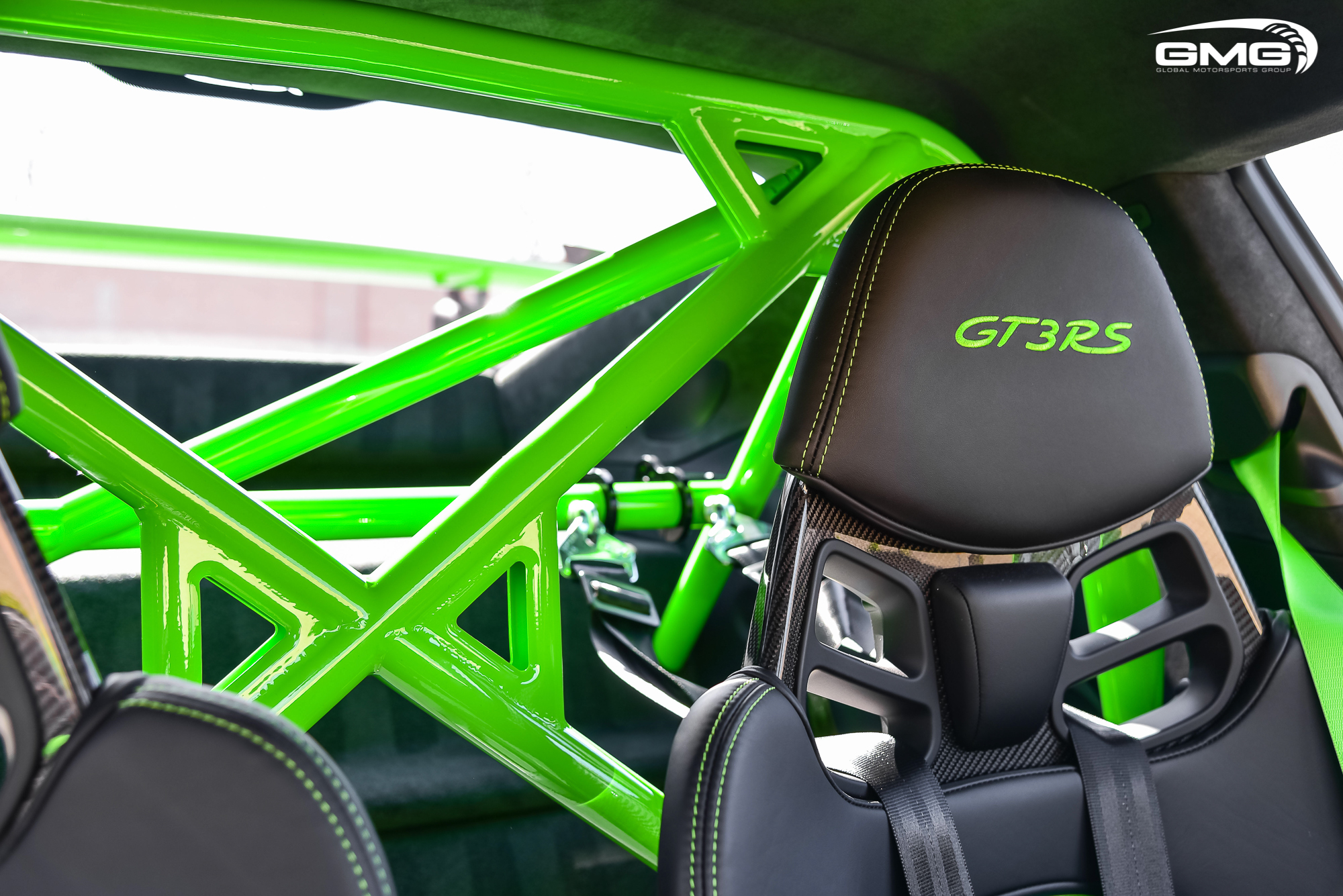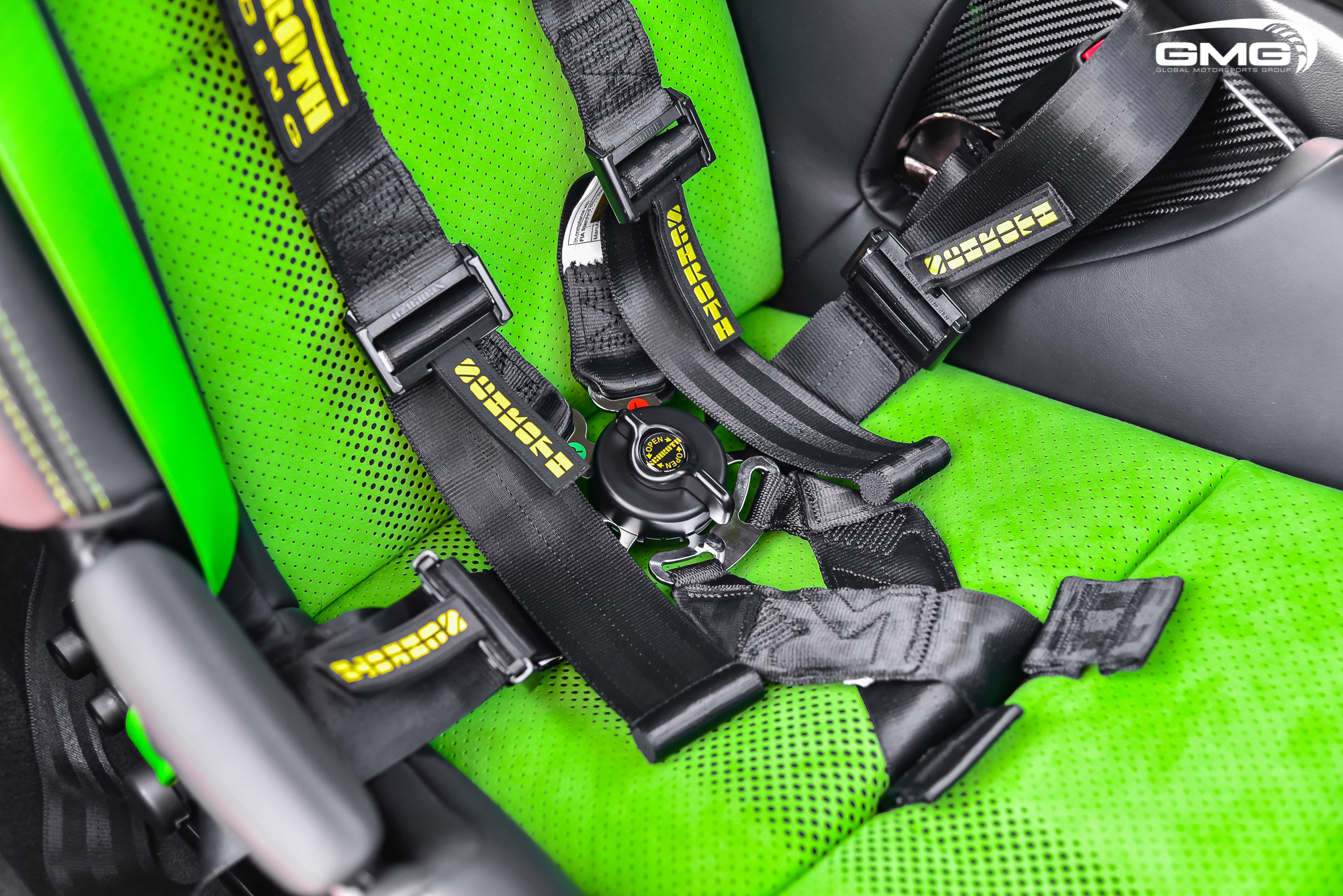 This beast also received our GMG Titanium Center Section Exhaust, GMG WC-Evo Long Tube Headers, and our signature"GMG Competition Setup," which includes a 15mm drop in factory suspension and proper alignment, to make sure this RS is perfect!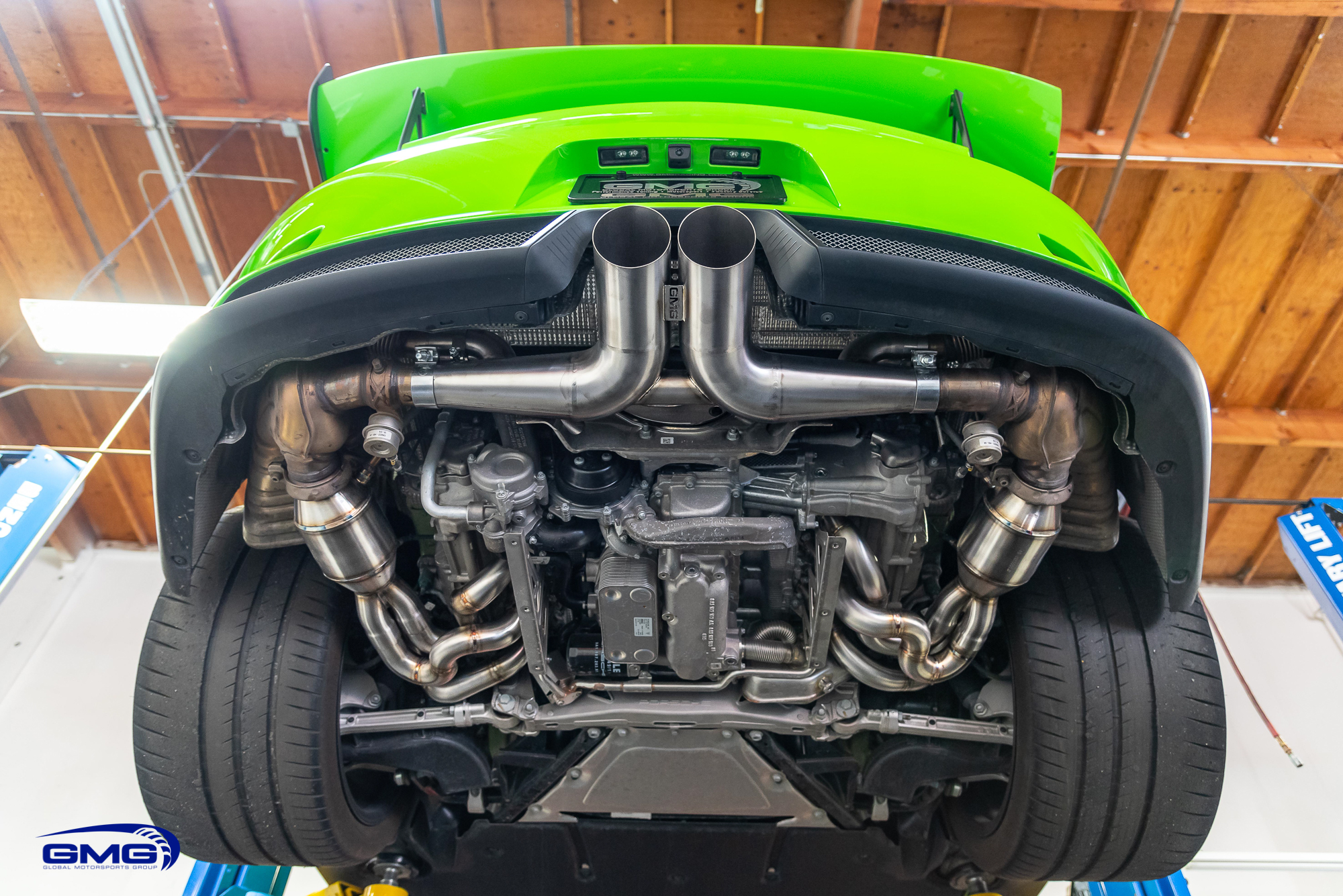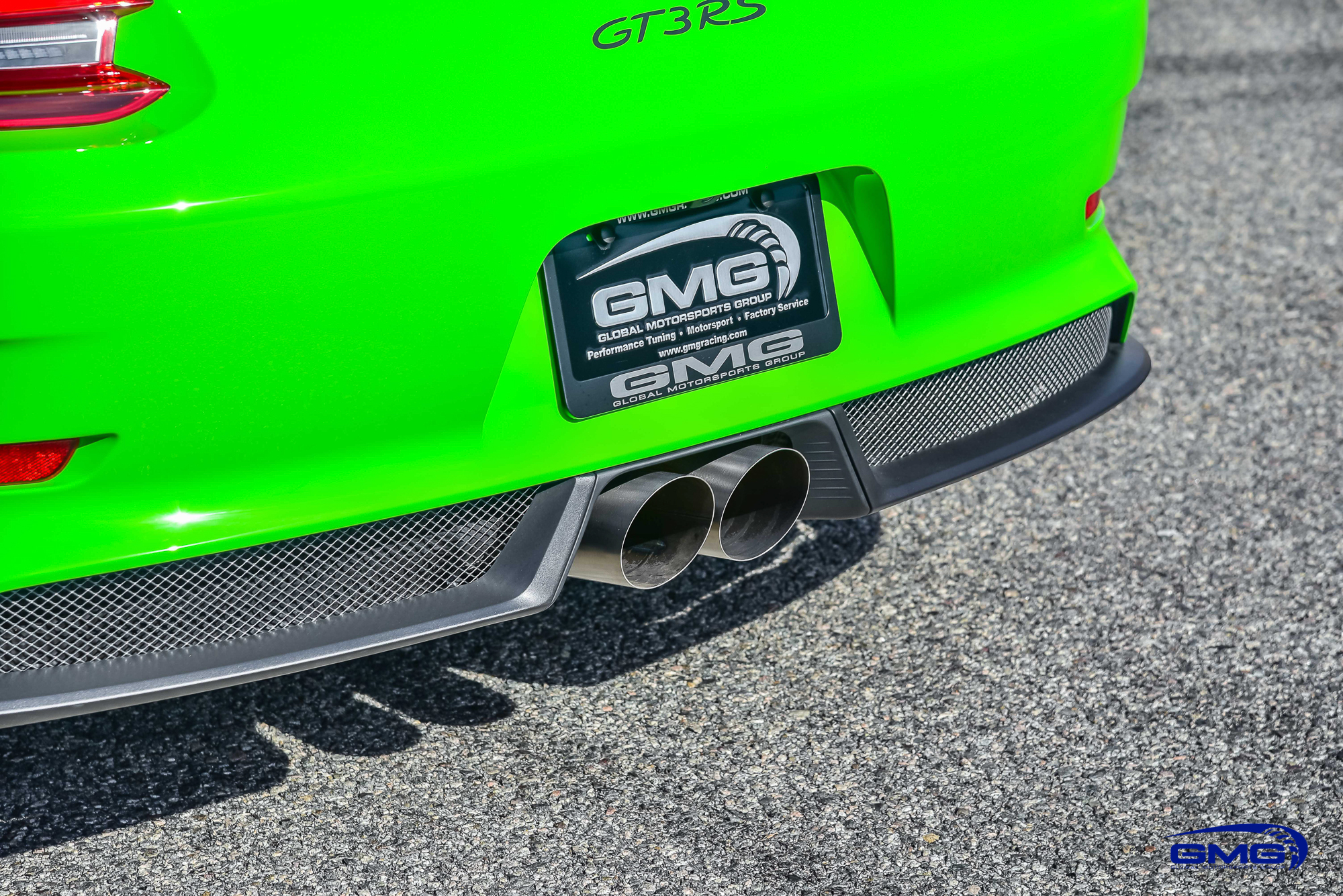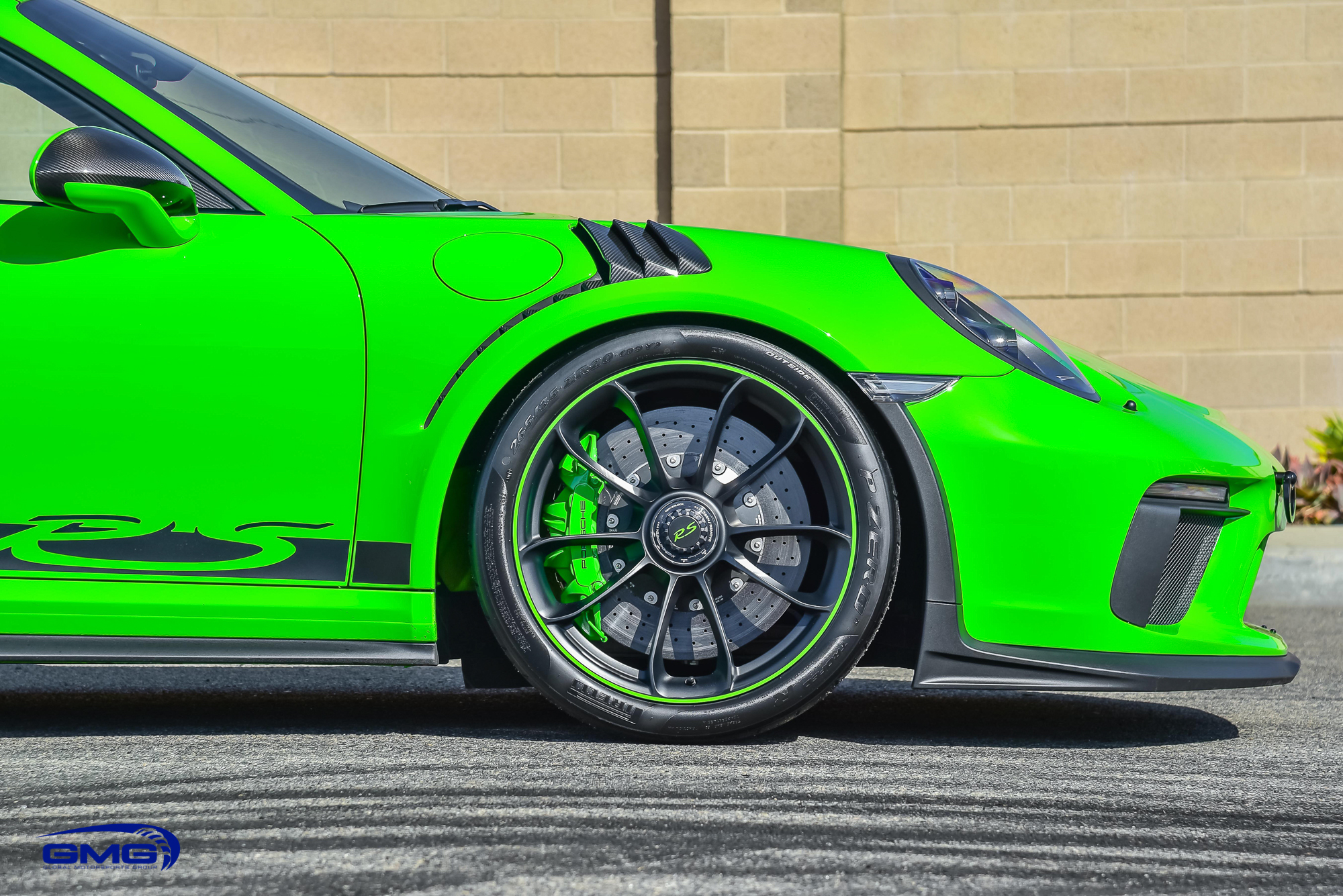 This mean green machine is now ready to terrorize the track and the street!