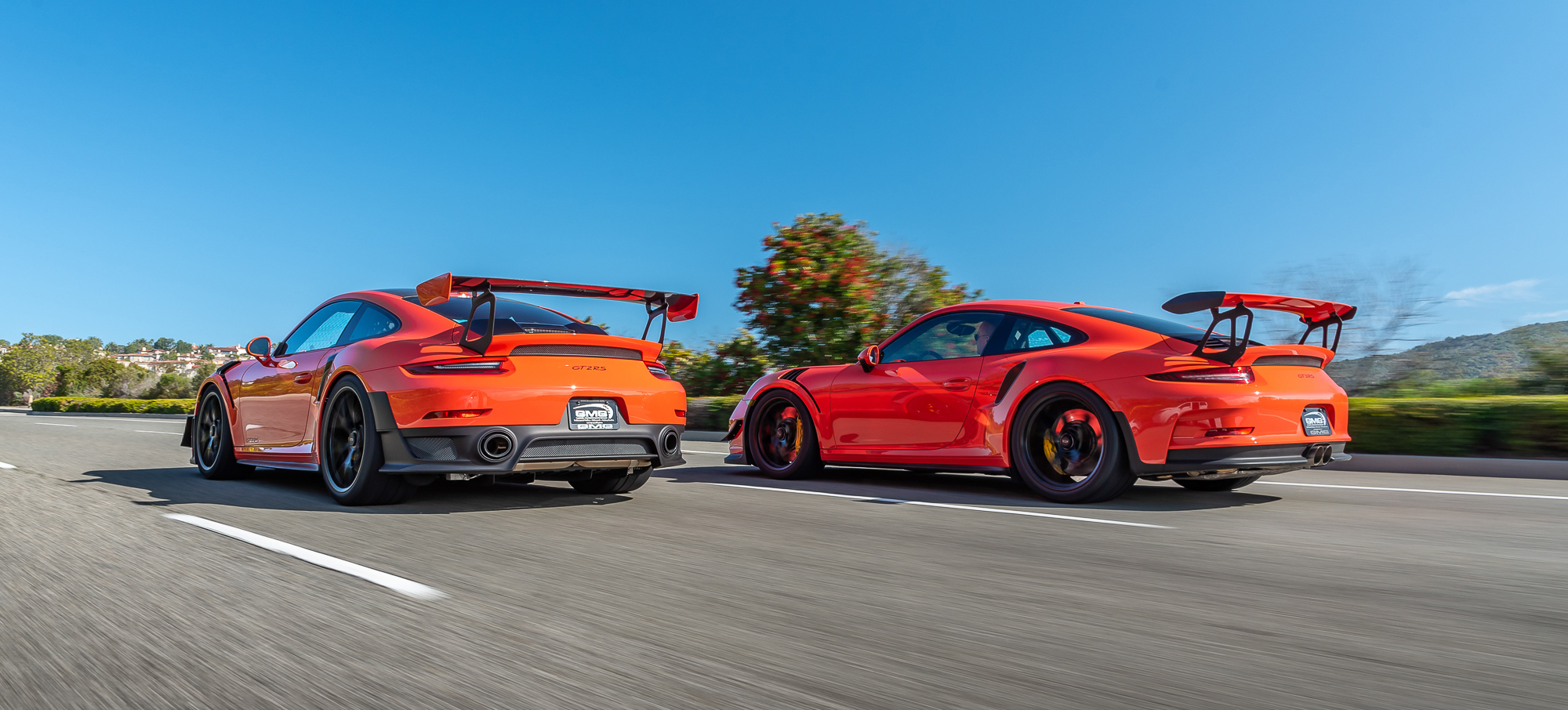 What's better than a Lava Orange track toy? TWO Lava Orange track toys! One of our recent customers loves this color so much that he needed match his 991.1 GT3 RS with a GT2 RS. To keep them matching, he decided to upgrade them both at the same time.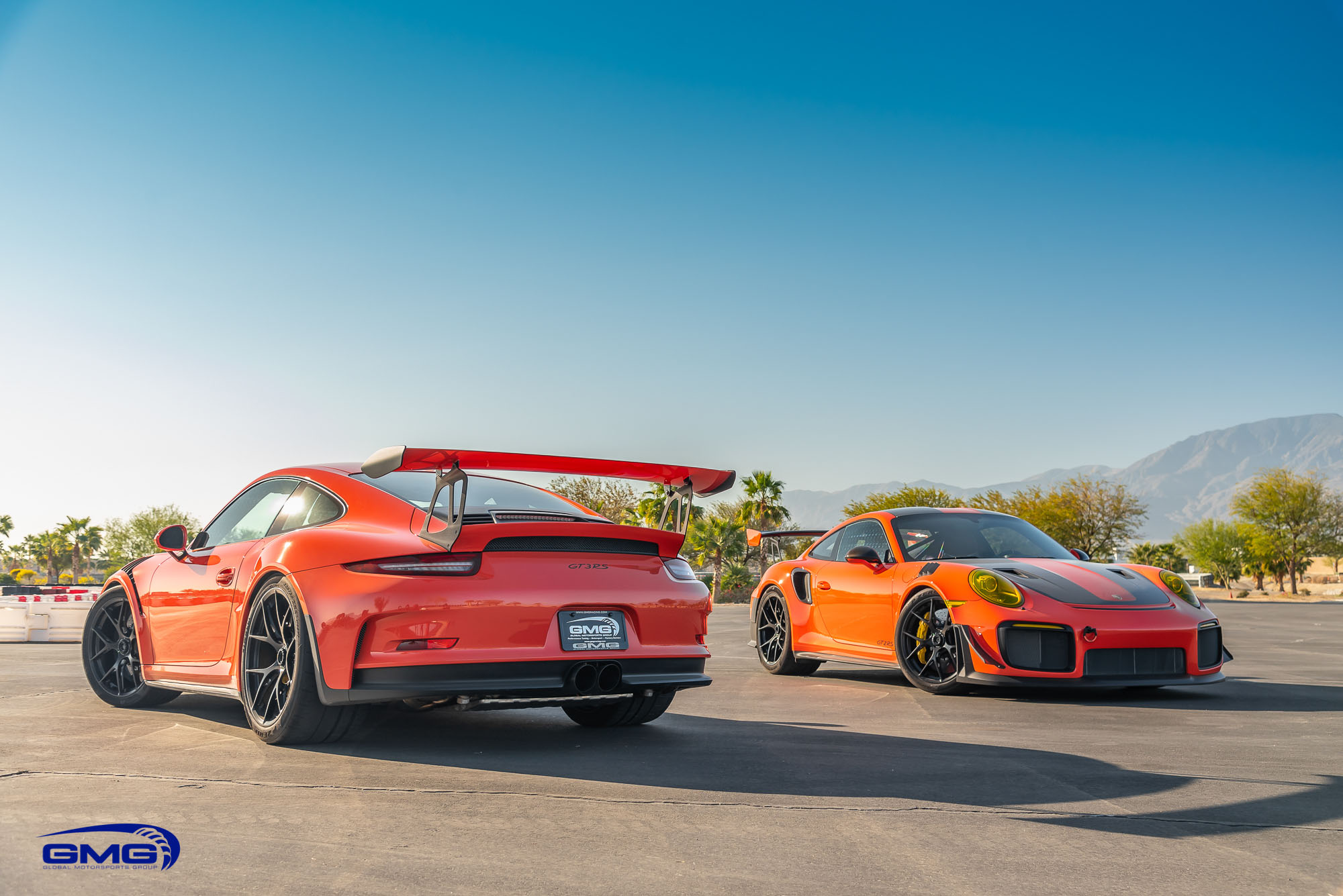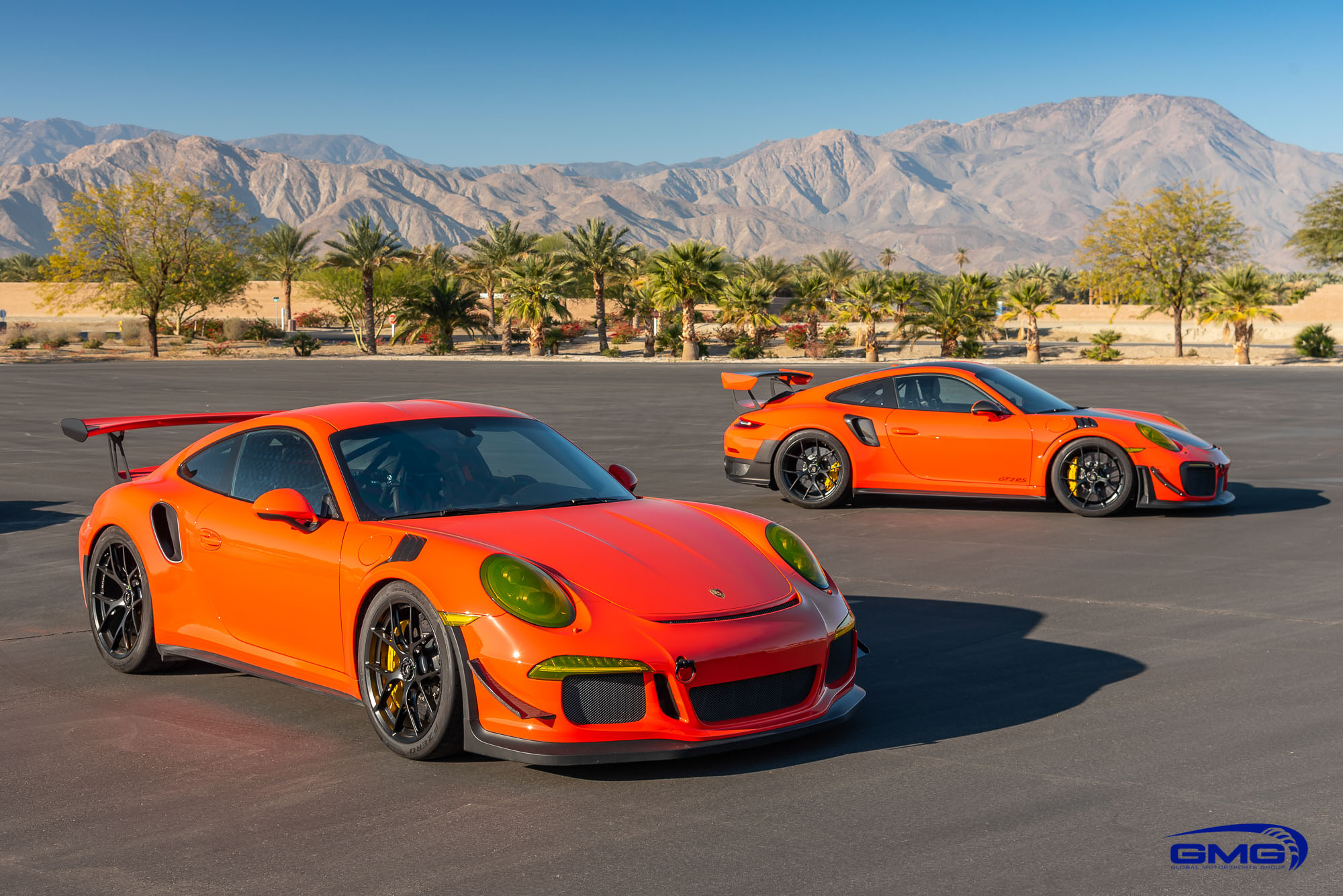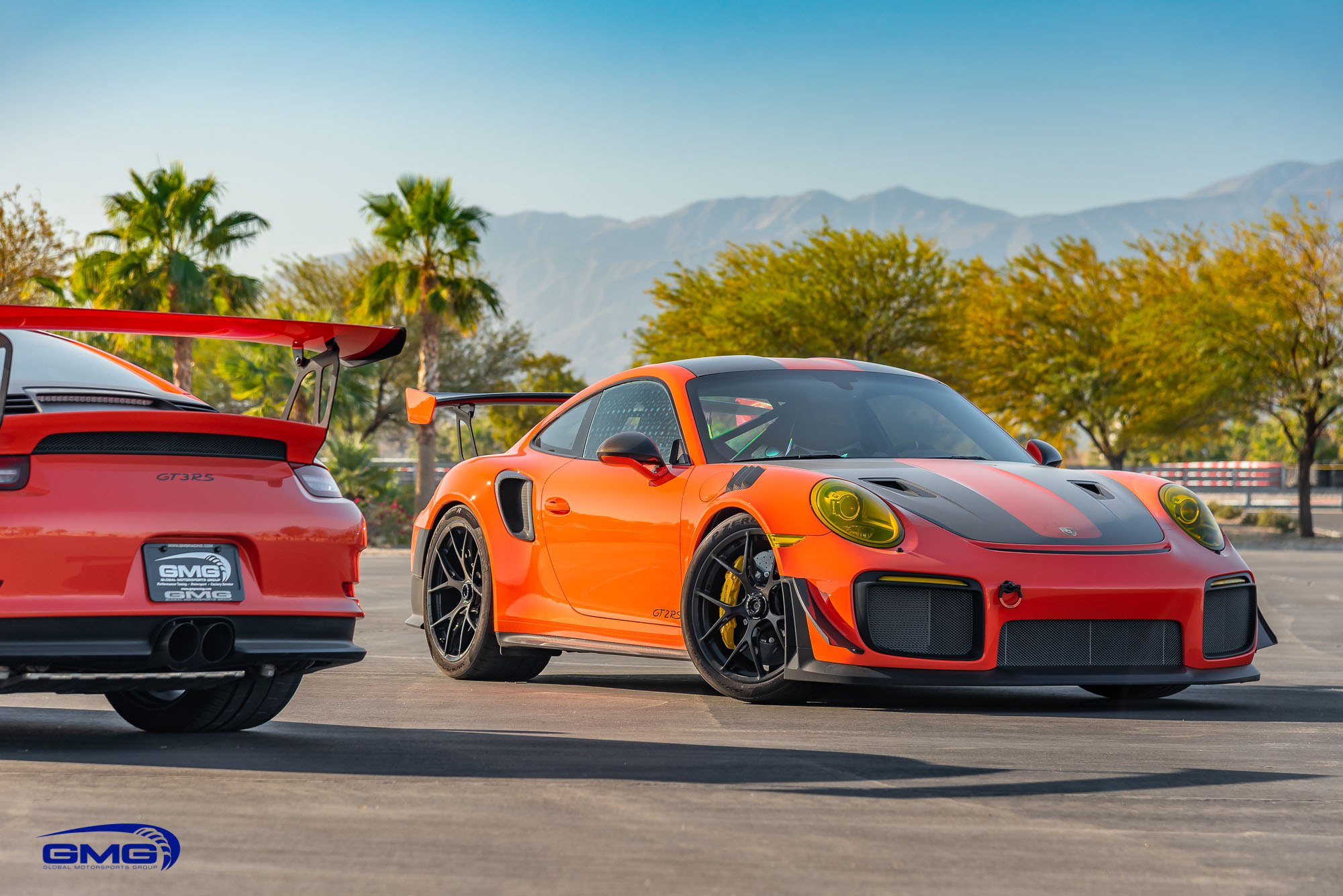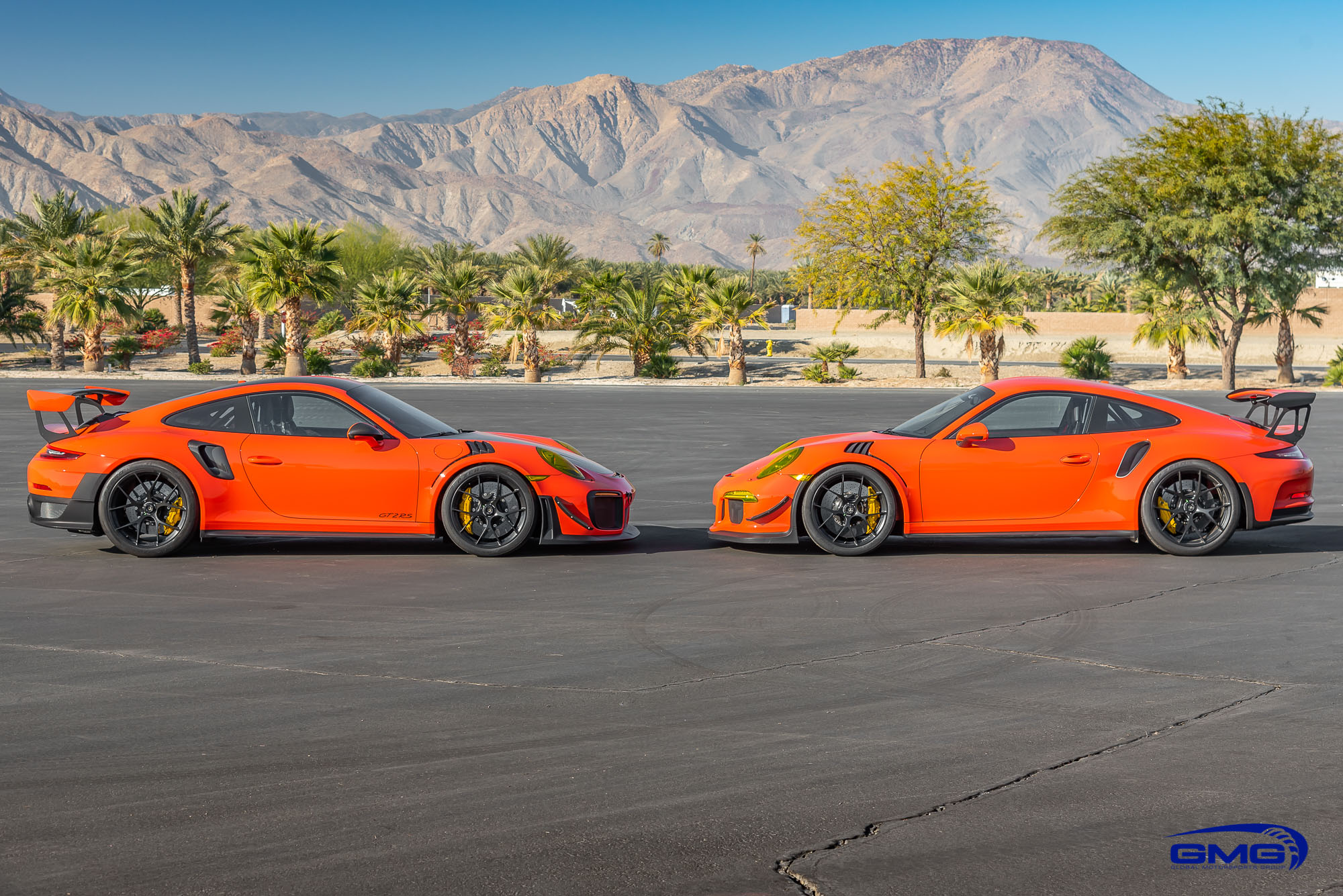 Both cars sit on Satin Black BBS FI-R wheels, wrapped in Pirelli P-Zero Trofeo R tires, and are now equipped with GMG Carbon Fiber Dive Planes & GMG Window Air Diffusers.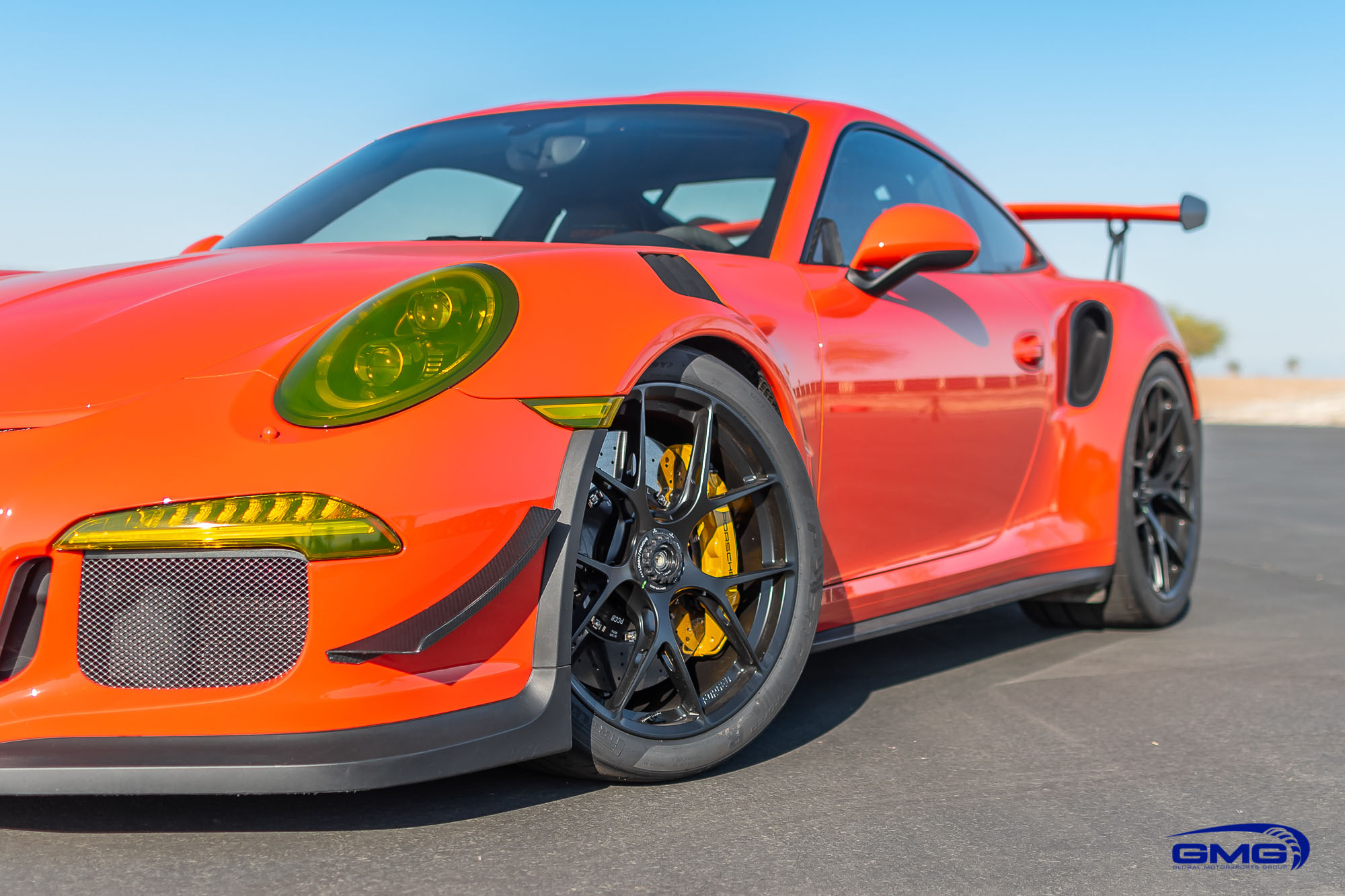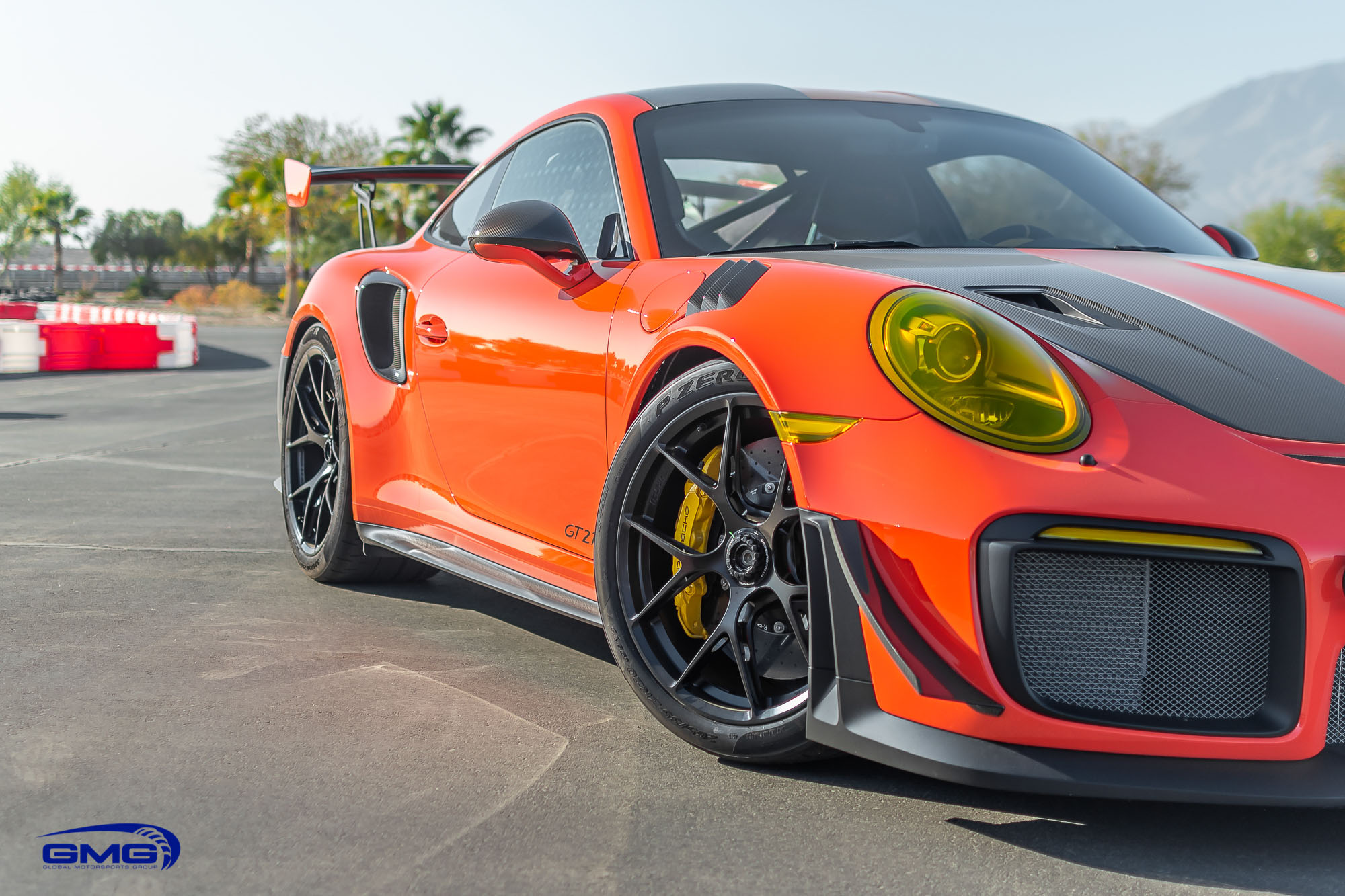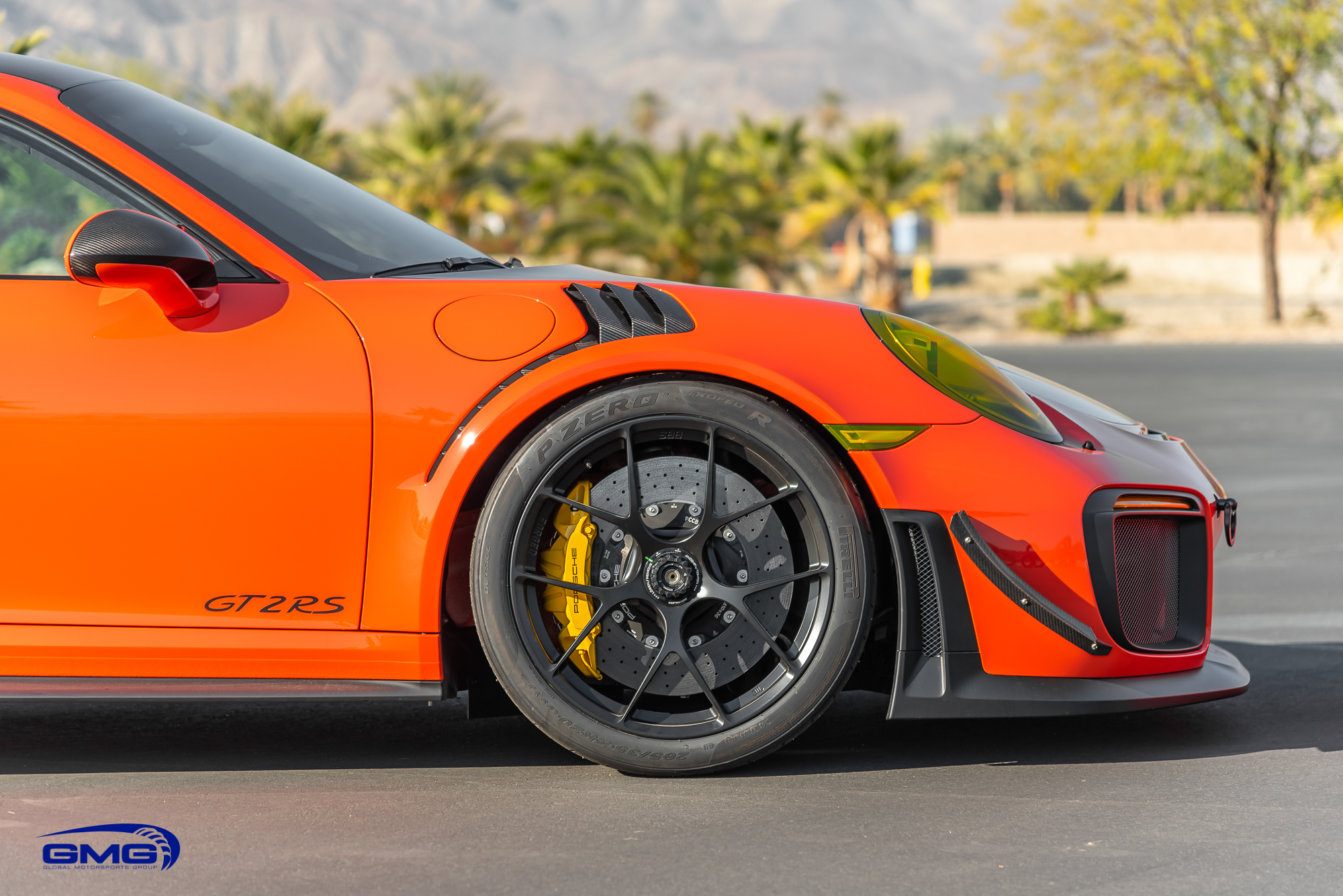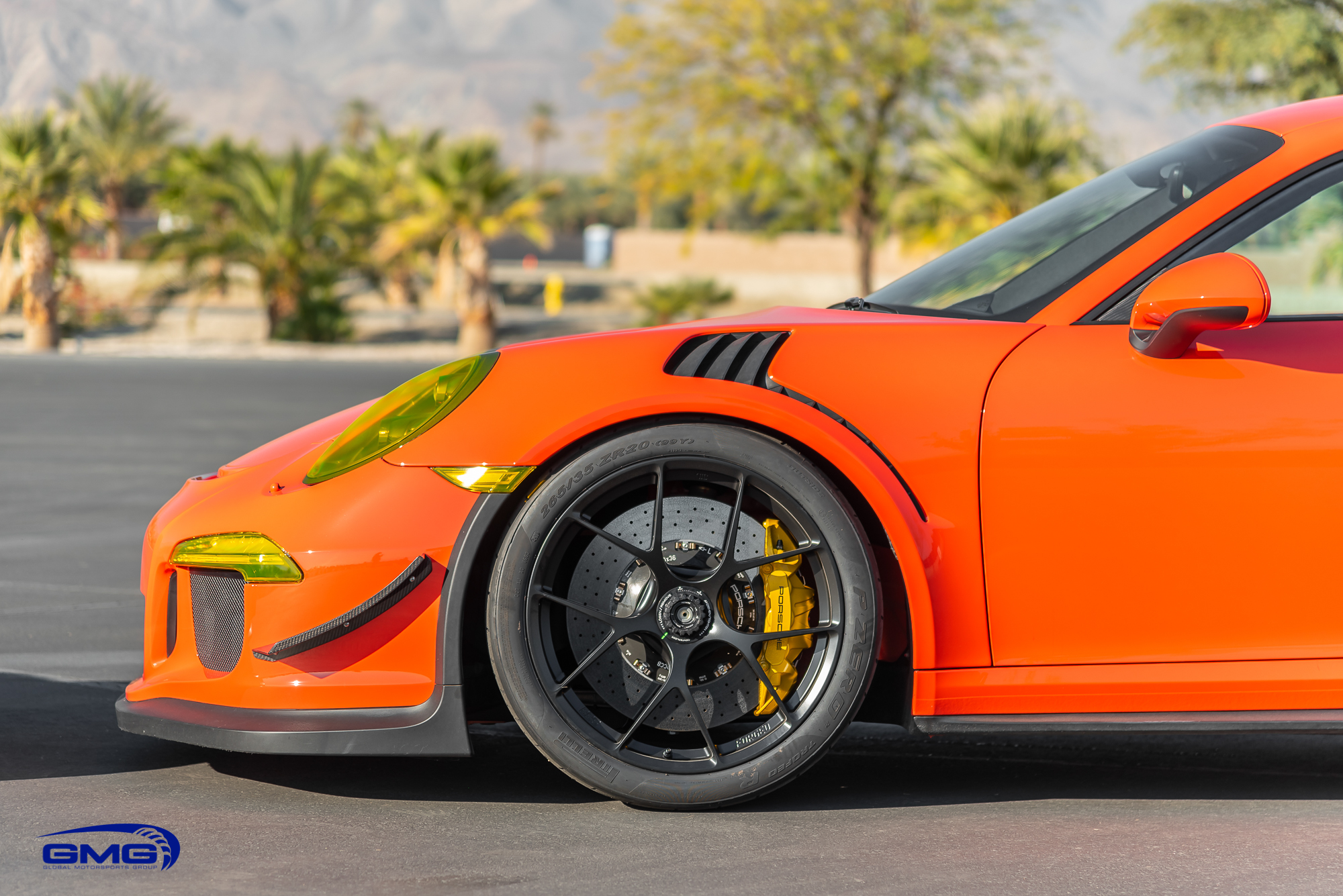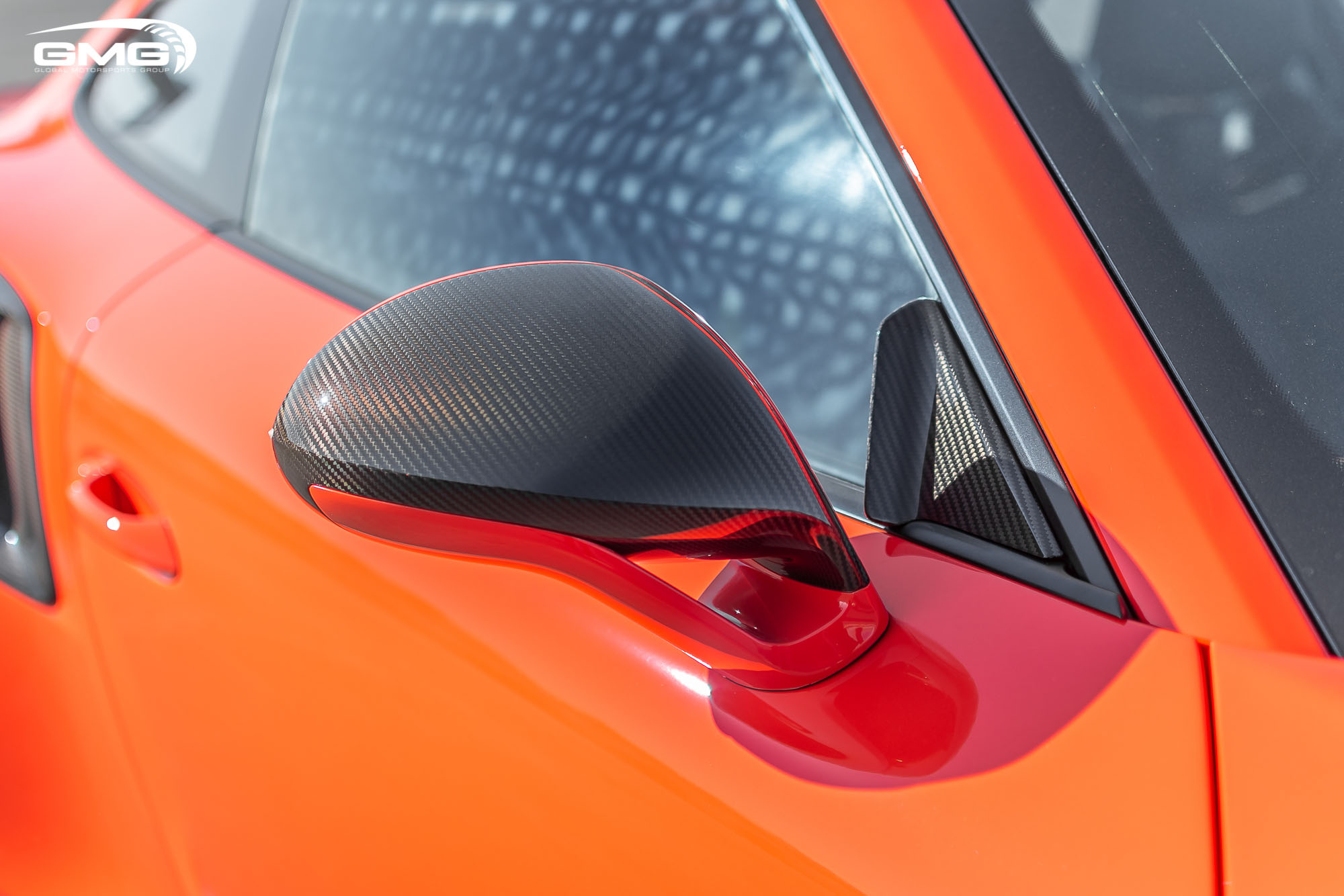 We setup both of these cars with our signature track package! To keep him safe, we installed our GMG WEC Rollbars in Satin black, GMG Billet Harness Retainers, GMG Sub-Strap Mounting Plates, and Schroth Racing Harnesses.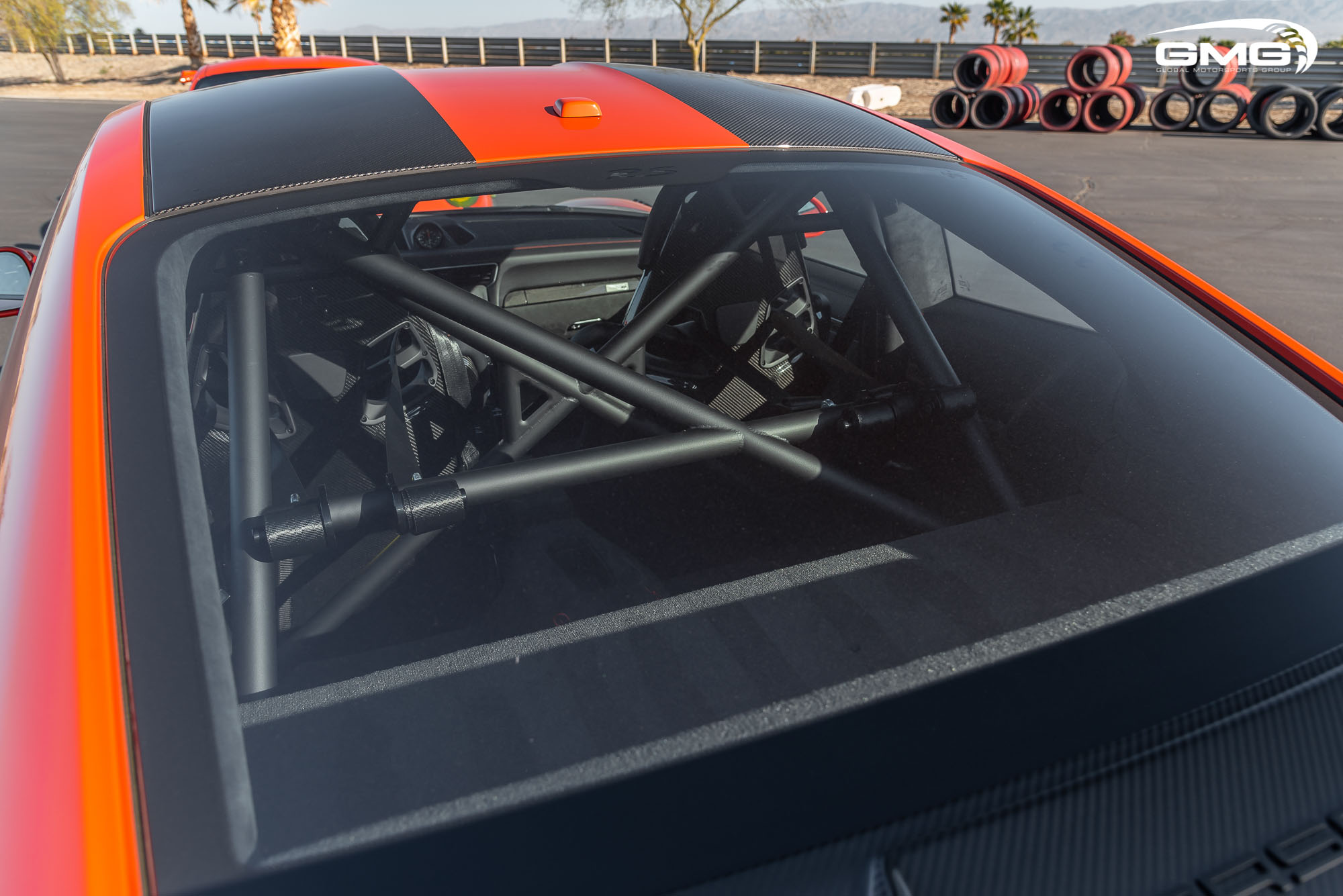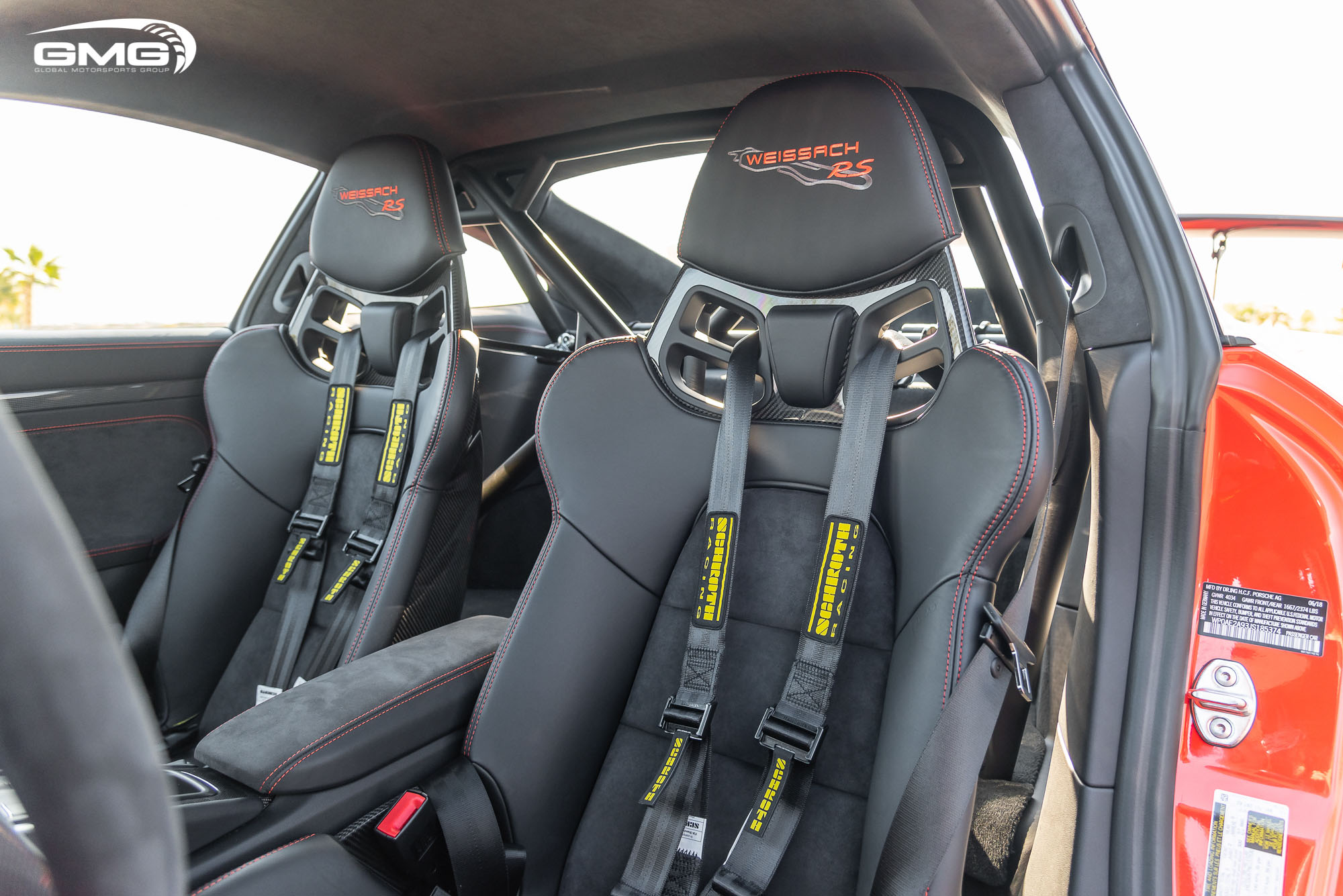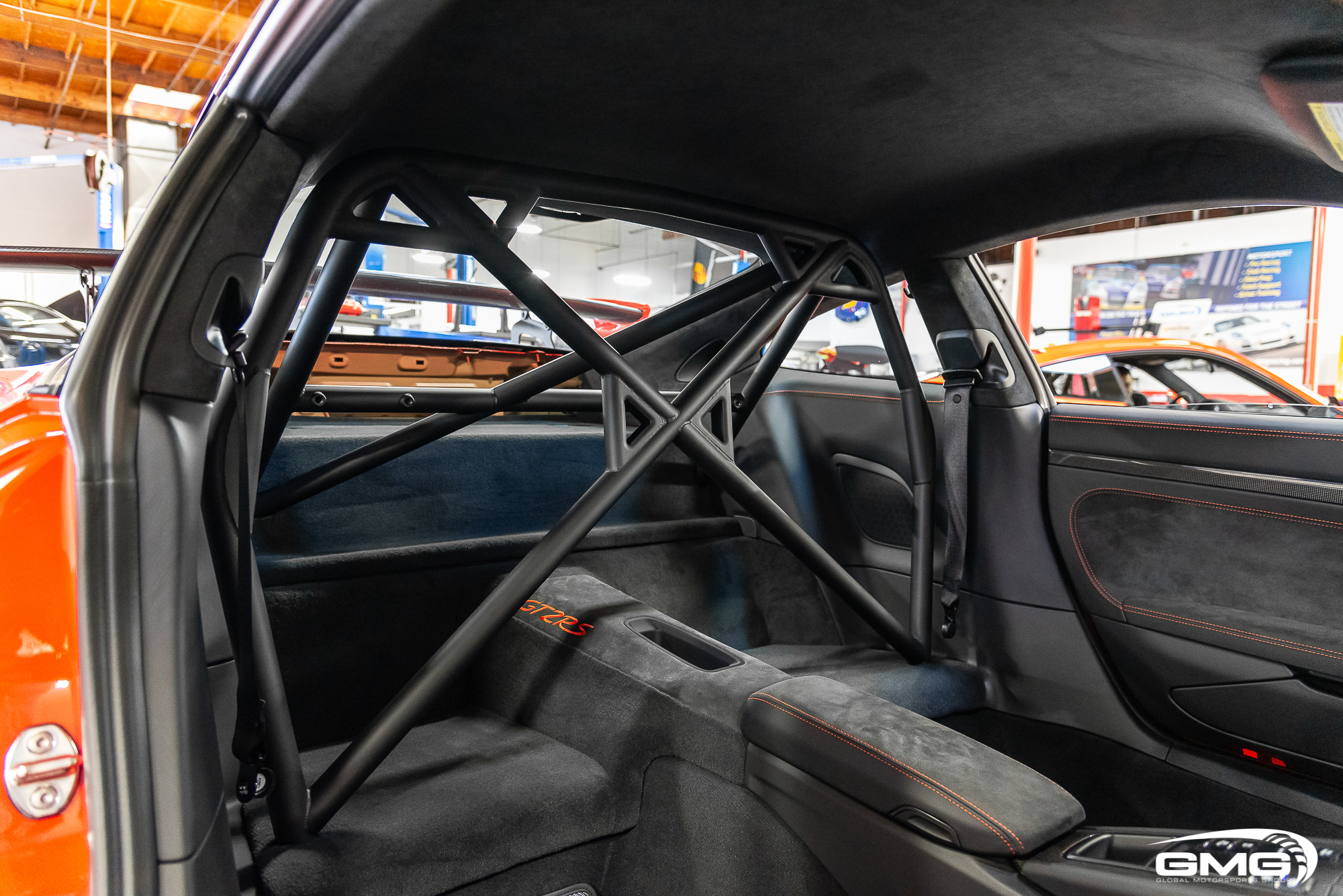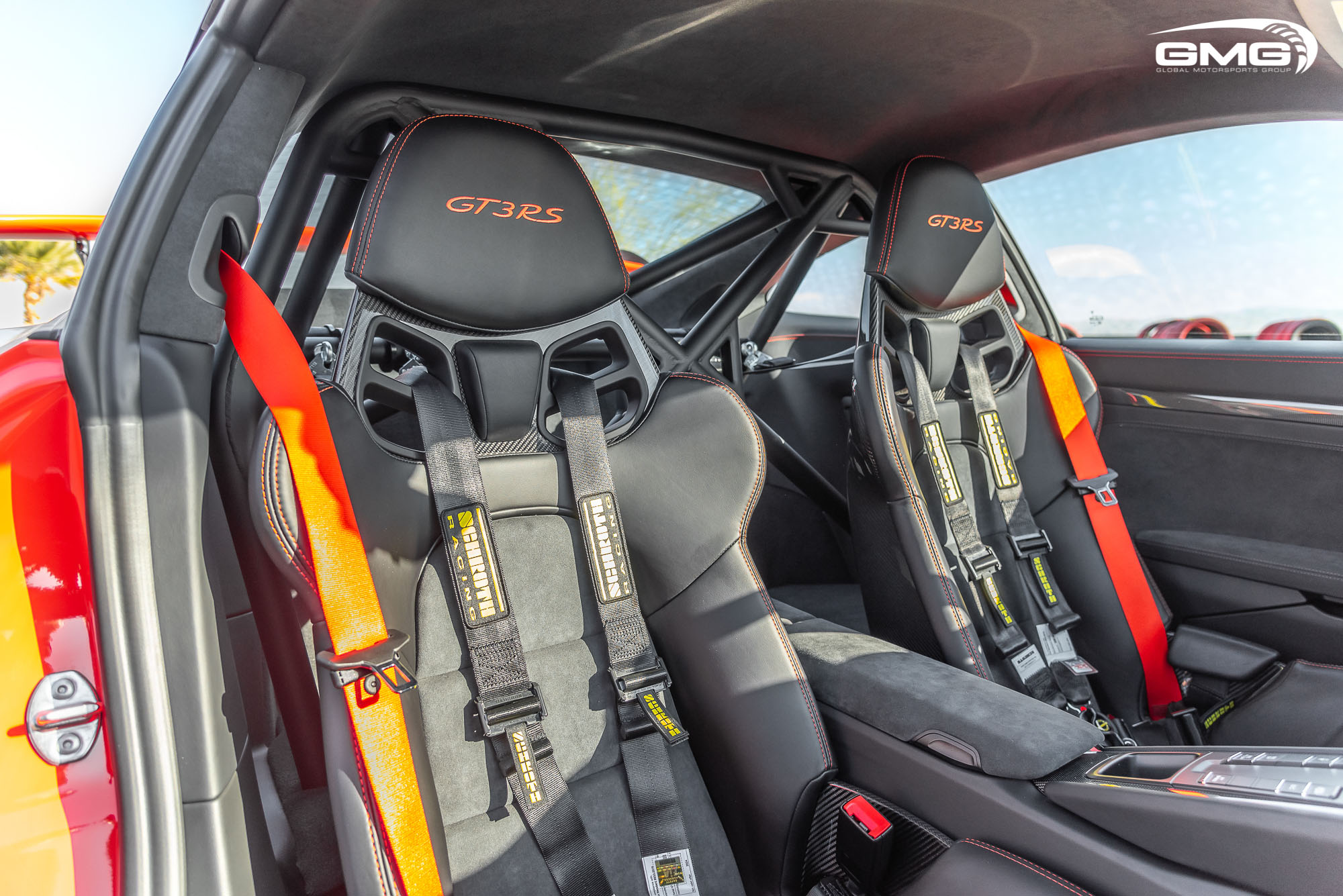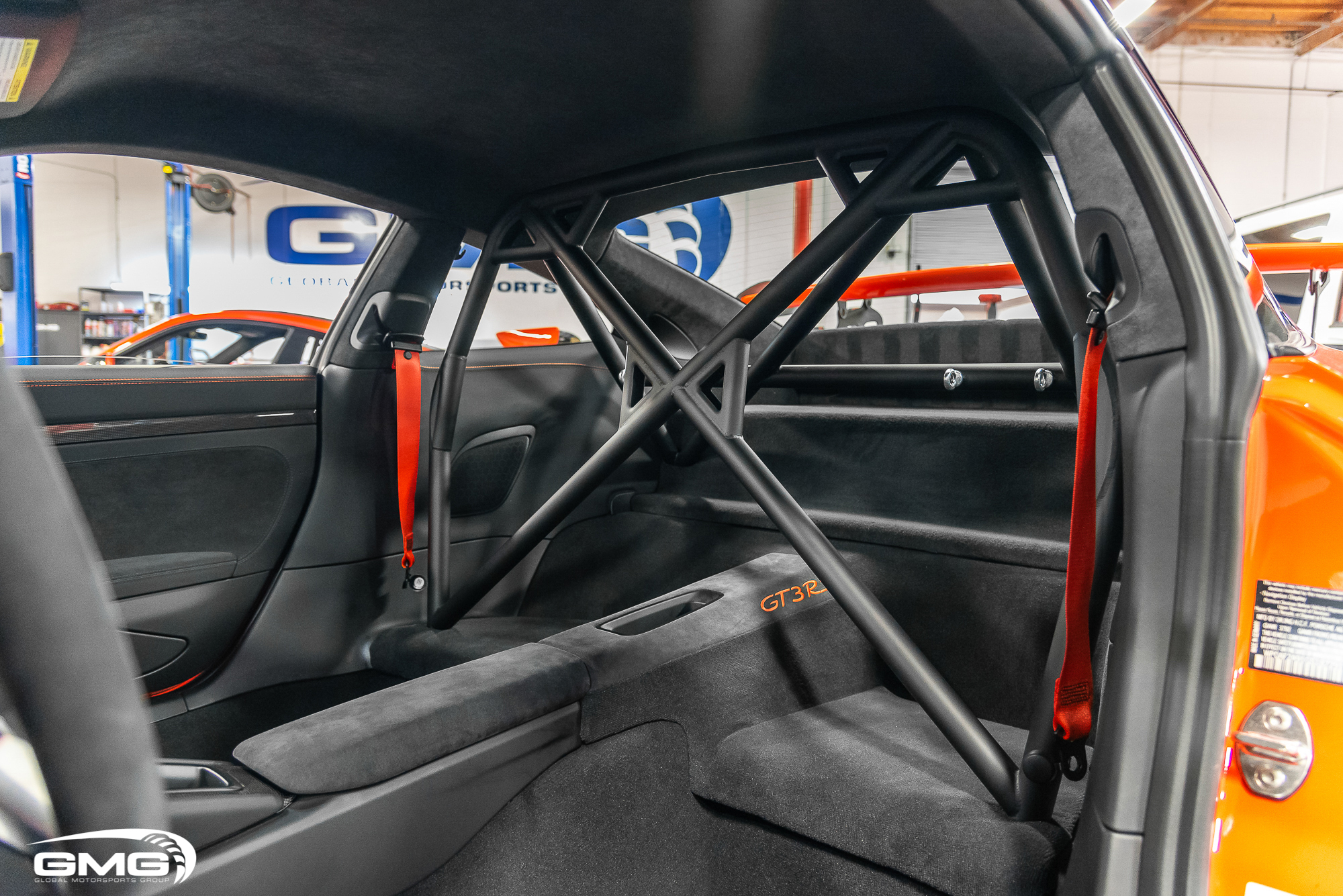 Obviously we had to bump up the sound on this duo, so the GT3 RS received our GMG Titanium Center Section Exhaust & GMG WC-Evo Long Tube Headers. On the GT2 RS, we installed the GMG WC-GT Sport Exhaust.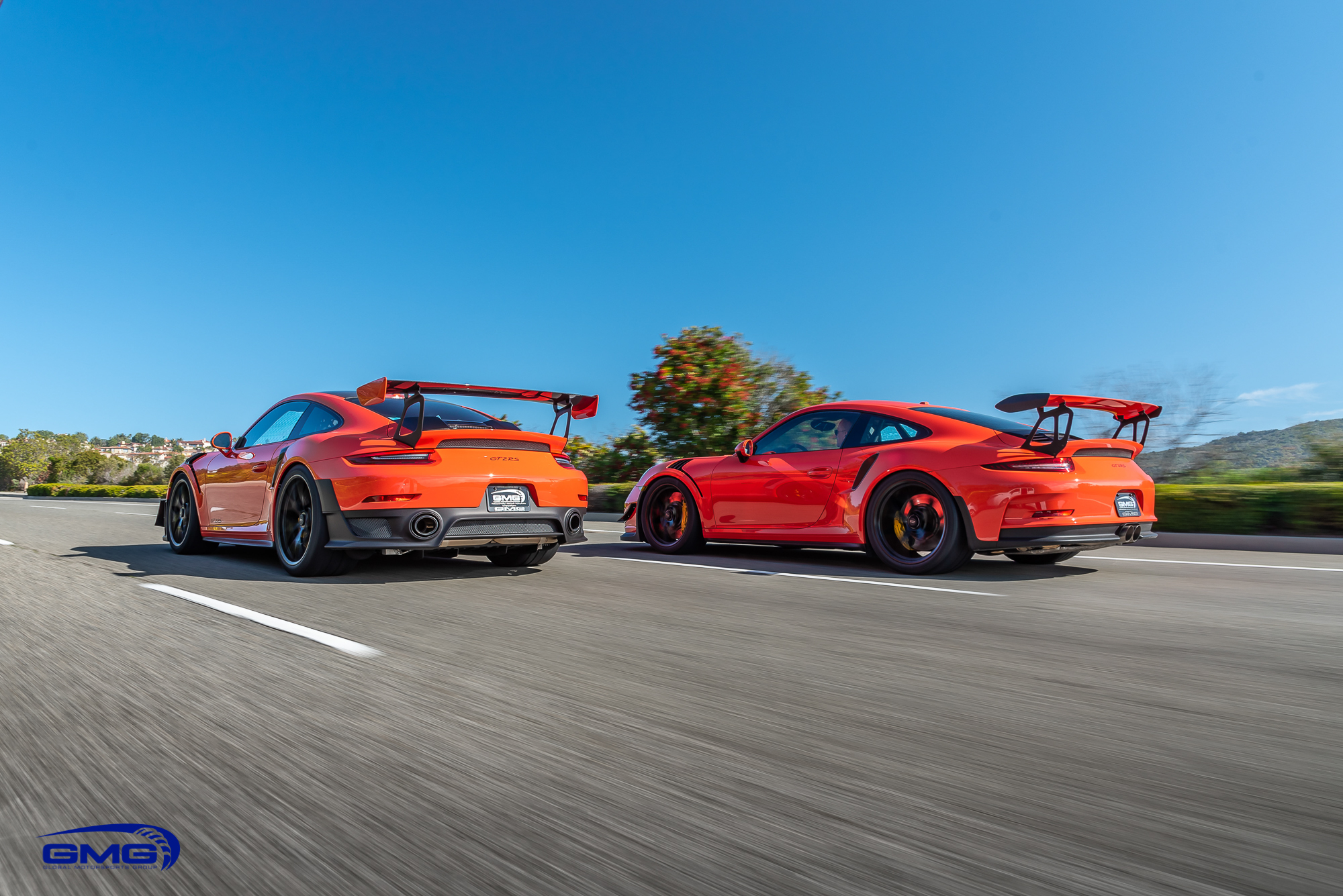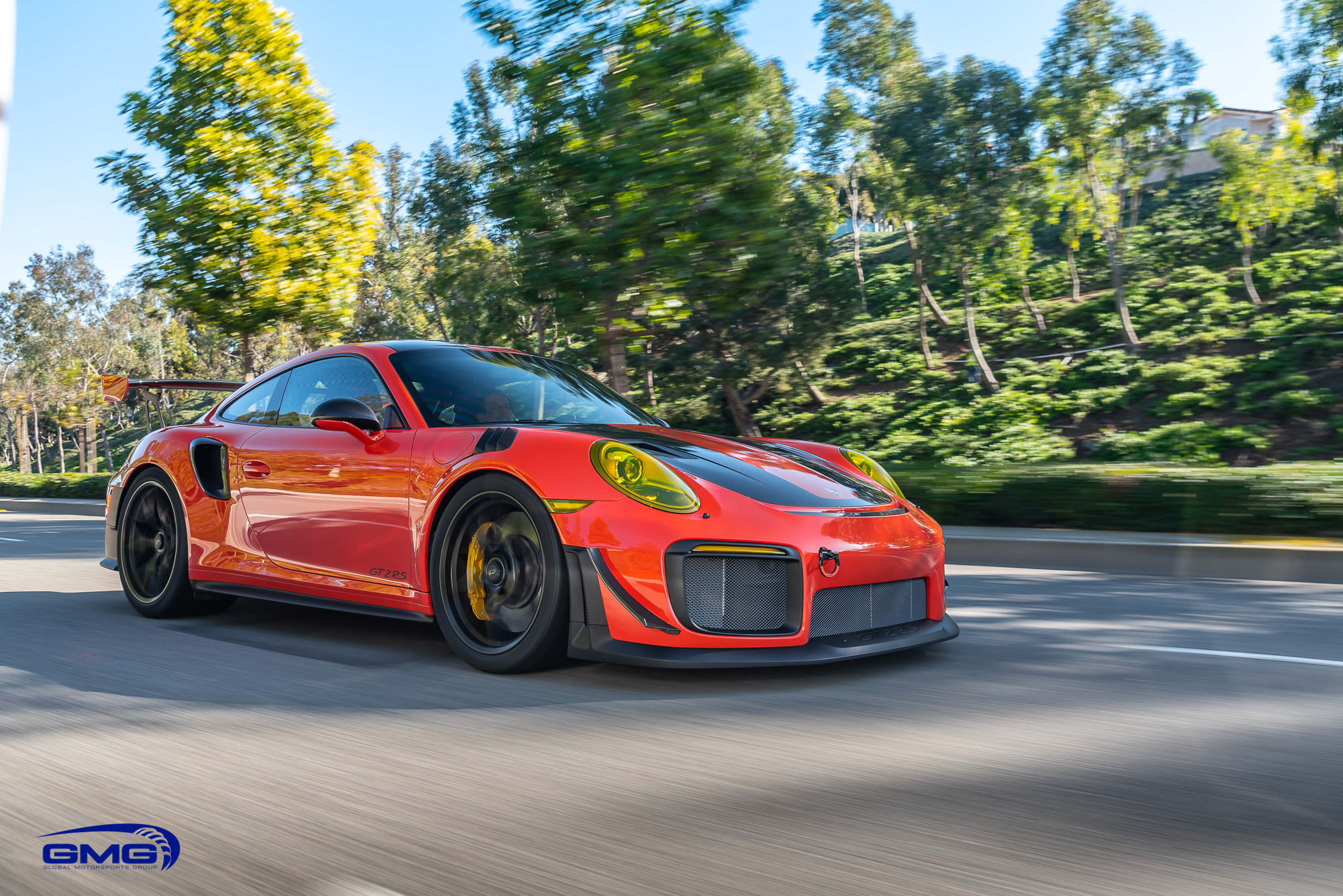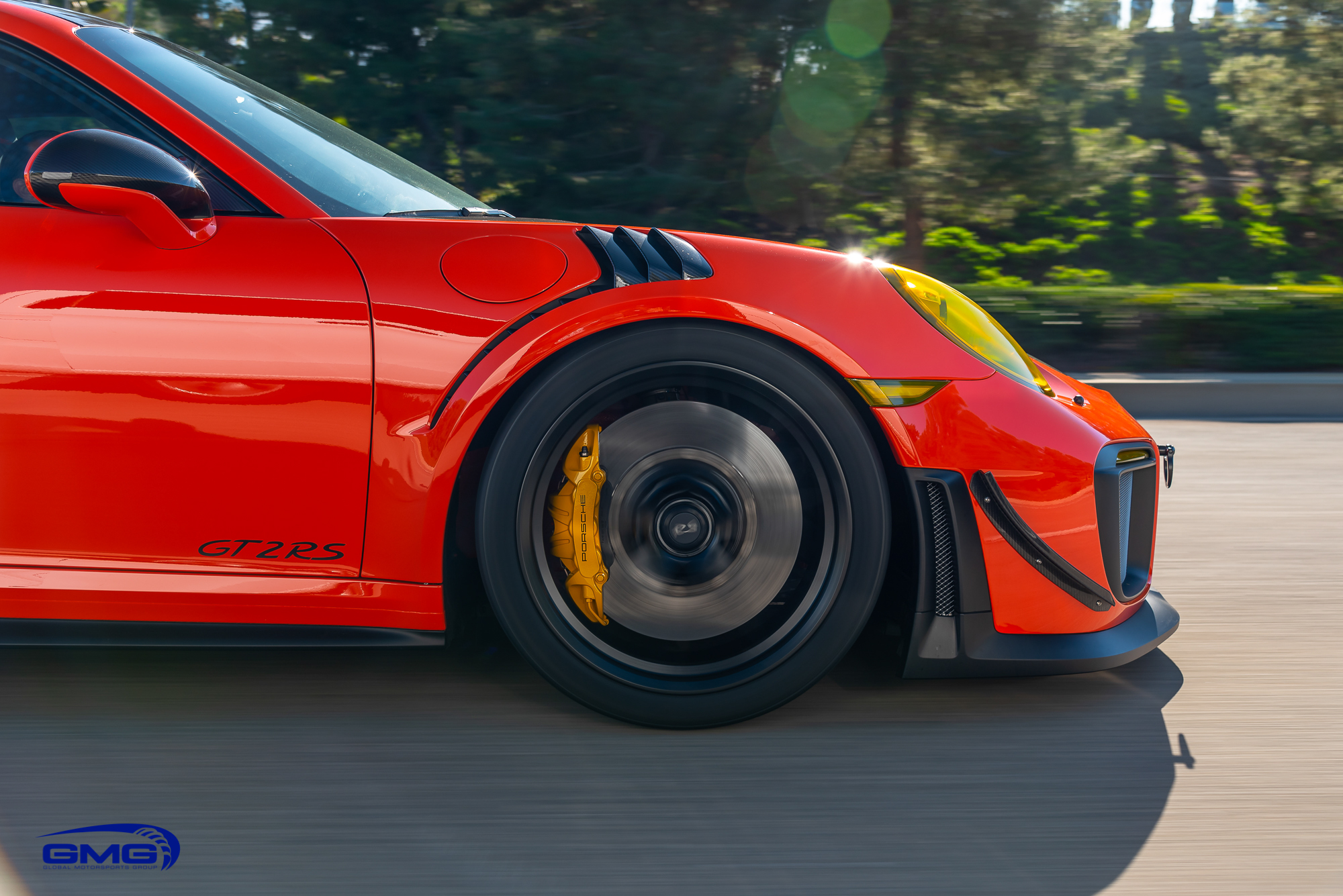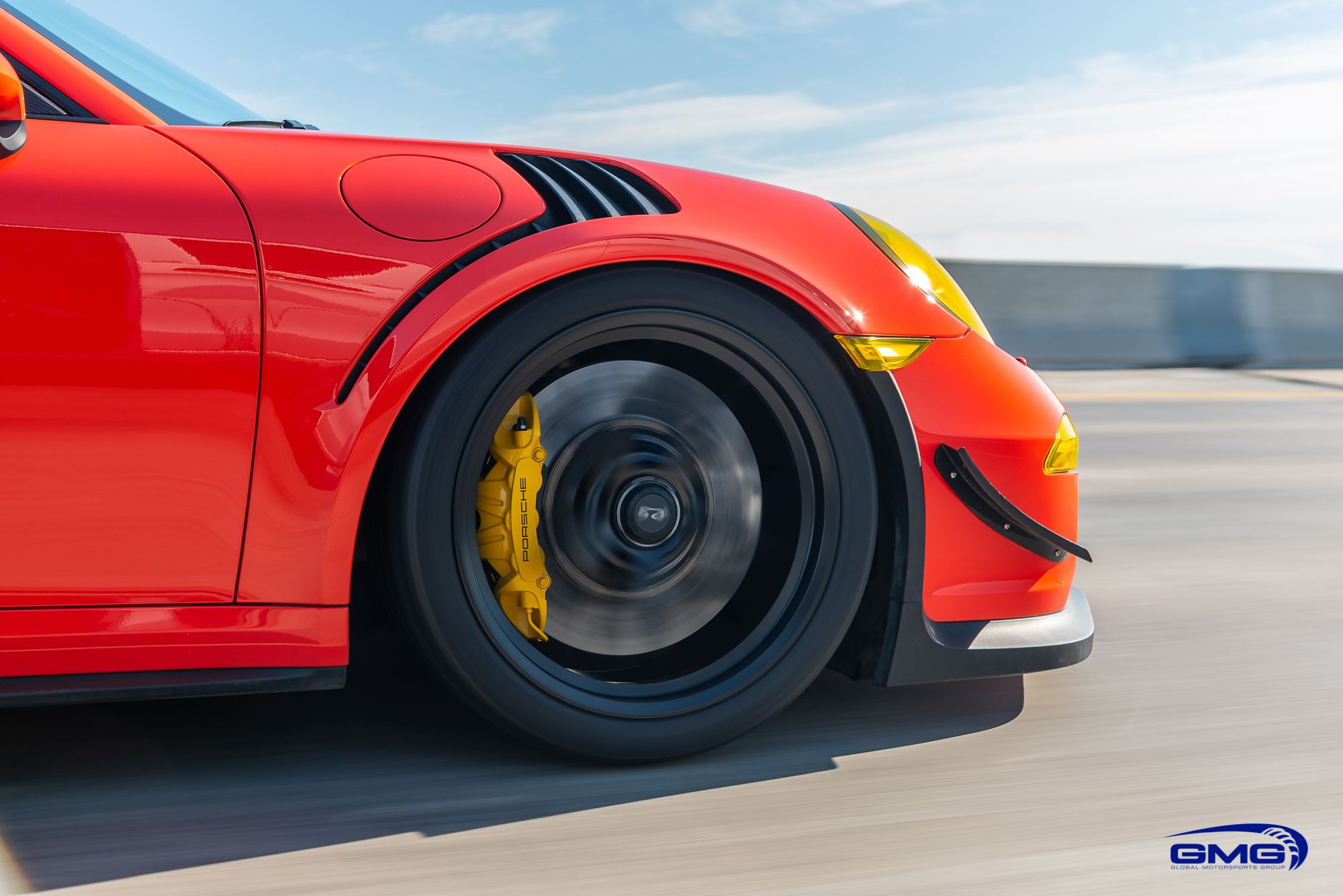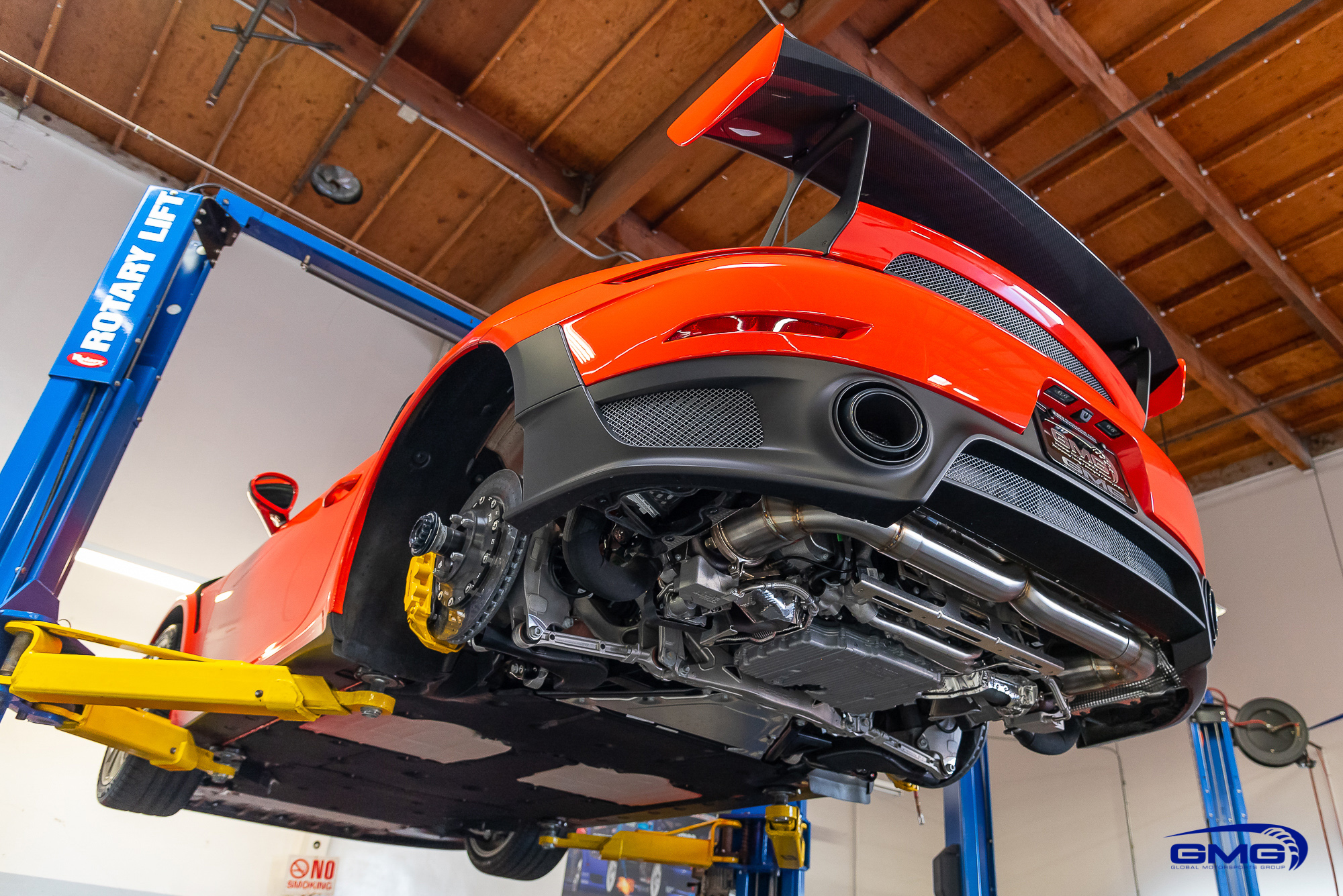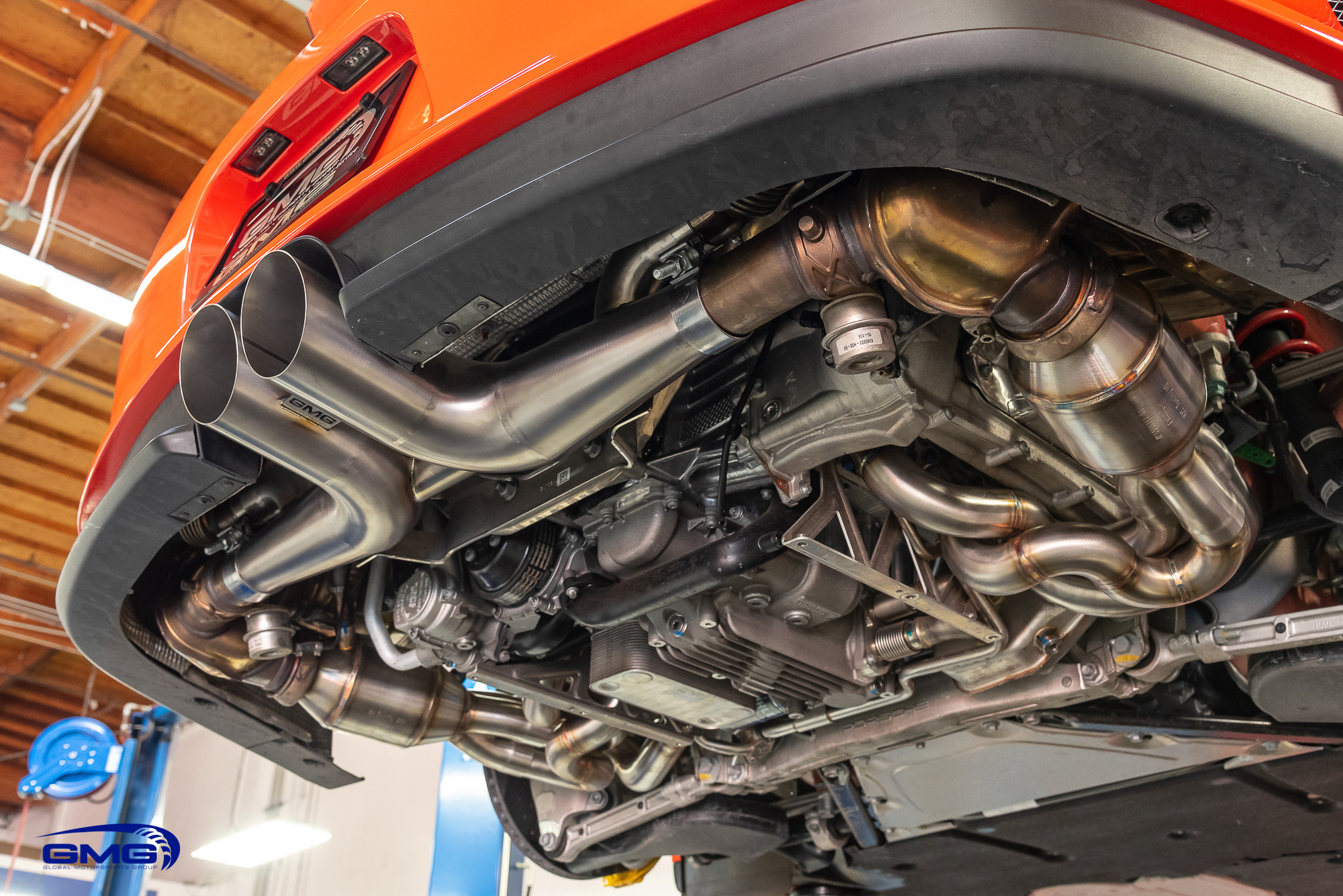 Not only does this duo look and sound incredible, but they'll be properly used regularly on the track! We had the honor of delivering these two incredible machines to him at The Thermal Club, and he was beyond excited!