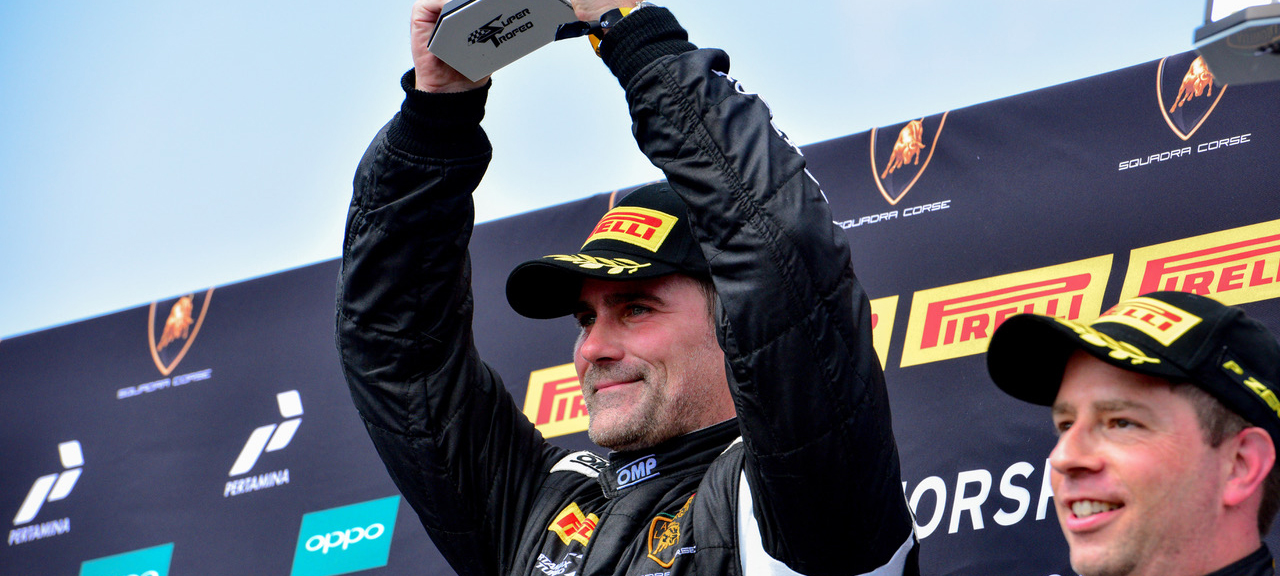 GMG Takes Victory Sweep in Lamborghini Super Trofeo Return
Returning to the Lamborghini Super Trofeo North America with a two-car program for 2019, Global Motorsports Group (GMG) would take a victory sweep in the series' LB Cup during the season-opening rounds at Barber Motorsport Park. Enjoying a dominant drive, debutant Mel Johnson would sweep the event, with teammates Jeffrey Cheng and Todd Snyder ending their weekend with a podium.
"We couldn't have asked for a better start," stated GMG team owner James Sofronas. "It's always great to be back in the Super Trofeo series, and both of our cars ran incredibly well. Mel had incredible pace and obviously with back-to-back wins he acclimated very quickly to our team and the series. Todd and Jeffrey showed well as, and it was great to welcome Jeffrey back to the team with a podium. I'm proud of our guys for making this possible, especially as we hit a very busy part of the season."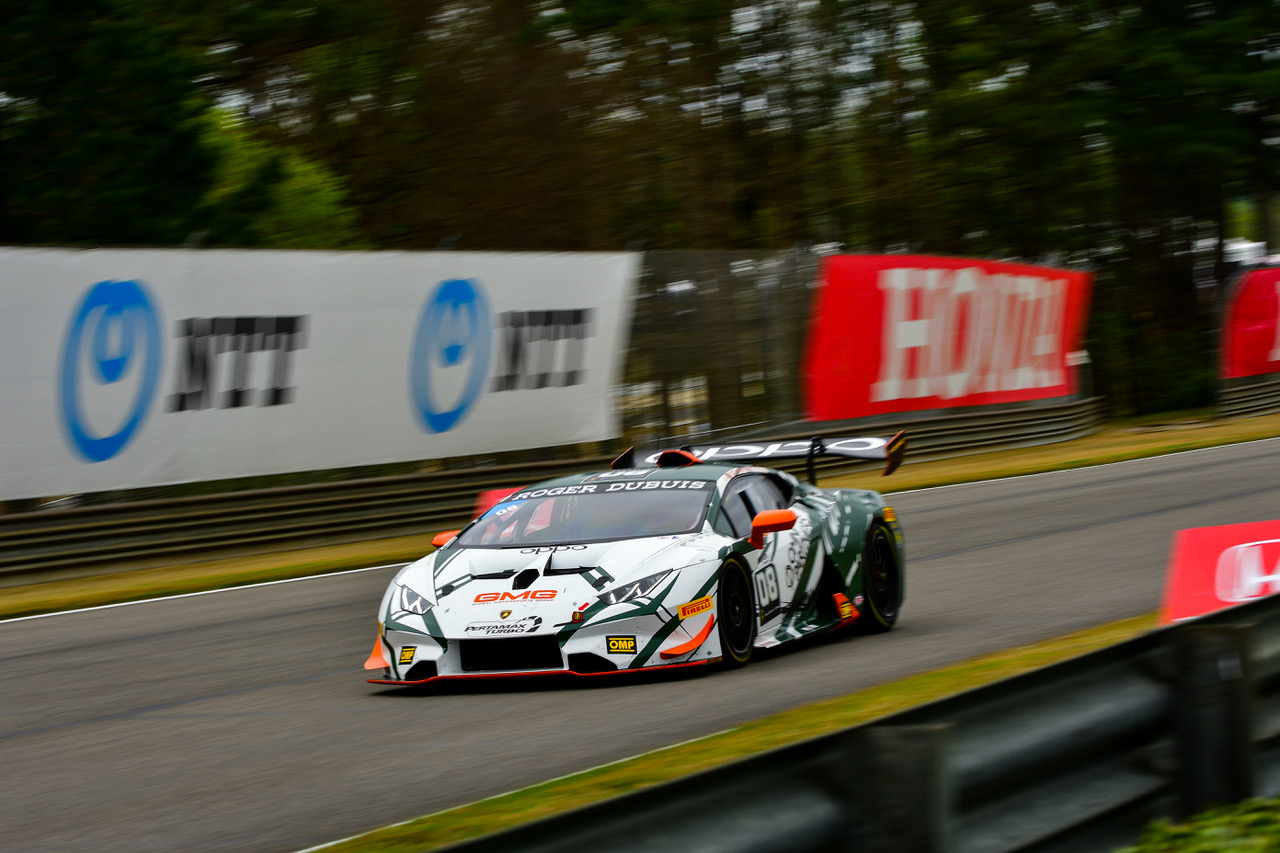 Driving the No. 08 Lamborghini Newport Beach Lamborghini Huracán Super Trofeo, Mel Johnson was the class of the LB Cup category with a convincing weekend sweep. Opting for solo driving duties, Mel couldn't have asked for a better debut in both the series and with the team, making zero mistakes in Race One, and then also engaging in a thrilling come-from-behind drive in Race Two to cross the line first in both races.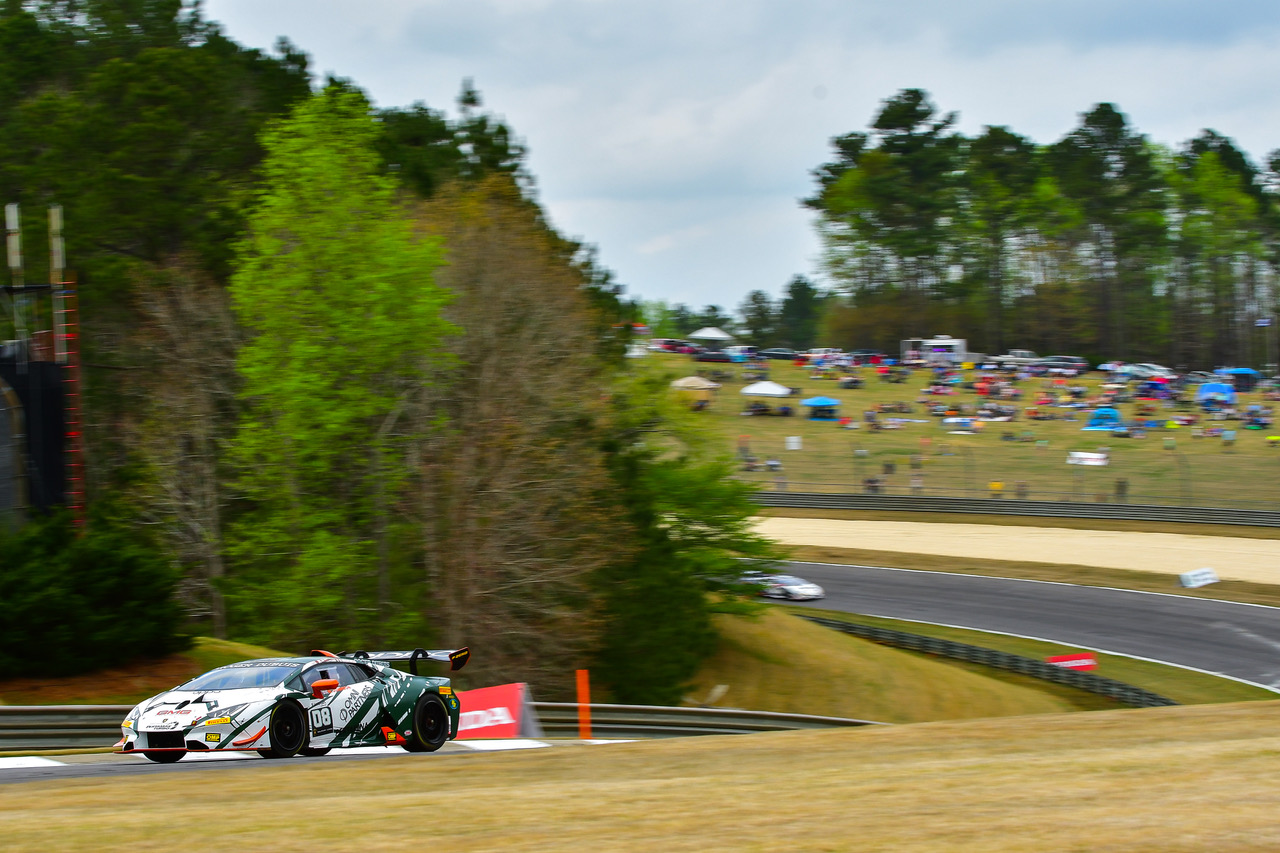 For Johnson, a flawless weekend made for an incredible experience.
"I'm obviously thrilled with the event," stated Johnson. "Everyone at GMG did a great job getting me prepared, and the results speak for themselves. I really enjoyed everything the series had on offer this weekend, and of course going home with a couple of first-place trophies made the memory perfect."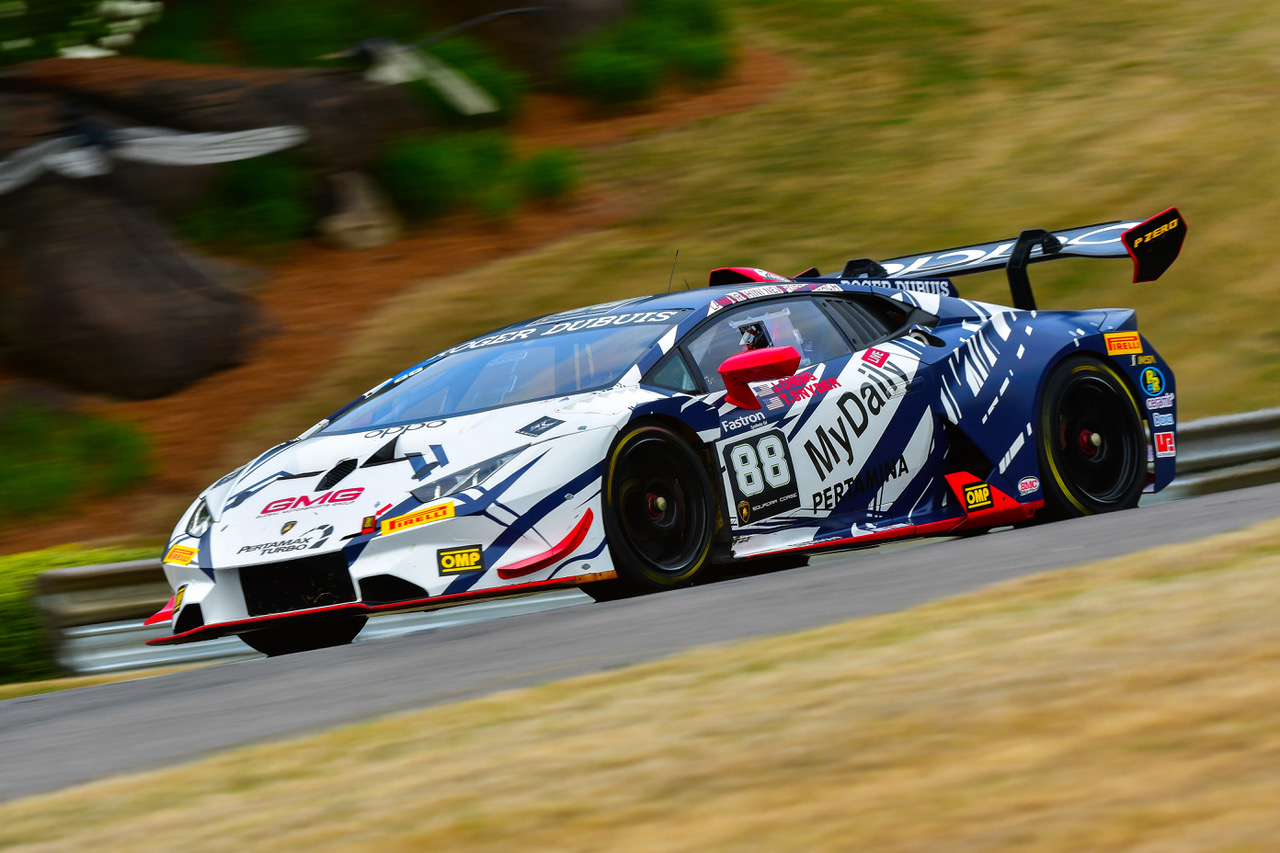 In the No. 88 My Daily Live / Lamborghini Newport Beach machine, team returnee Jeffrey Cheng would share driving duties with newcomer Todd Snyder. With Cheng having previously competed in the series, and Snyder currently entertaining a full schedule of multiple racing categories, the duo satisfied high expectations with a solid run throughout the weekend, closing with a third-place during their final run.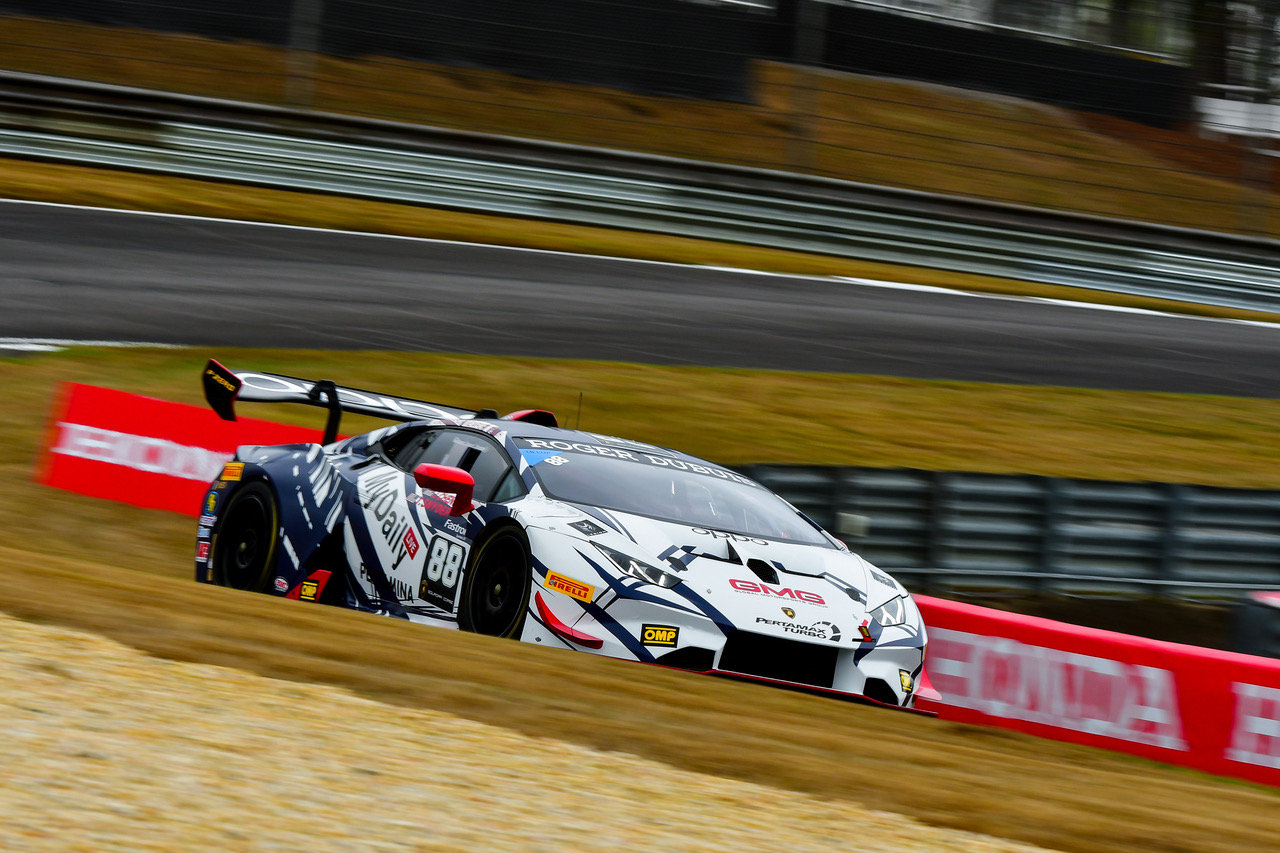 "I'd say we can be satisfied with everything," stated Cheng. "As always, GMG did a great job preparing the car, and Todd drove very well. A podium finish is always a good way to close, so we'll take it and look forward to the next one."
"I'm happy with our debut," continued Snyder. "The entire series is a lot of fun to drive in, and with GMG handling the operation there was very little for us to worry about, and the results showed. Jeffrey was a great teammate and I'm confident we'll do even better in the future."
With the 2019 season now in full swing, GMG will actually be back in action in less than a week, competing in the signature Grand Prix of Long Beach, located just minutes from the team's Santa Ana, California headquarters. Full plans will be revealed shortly.