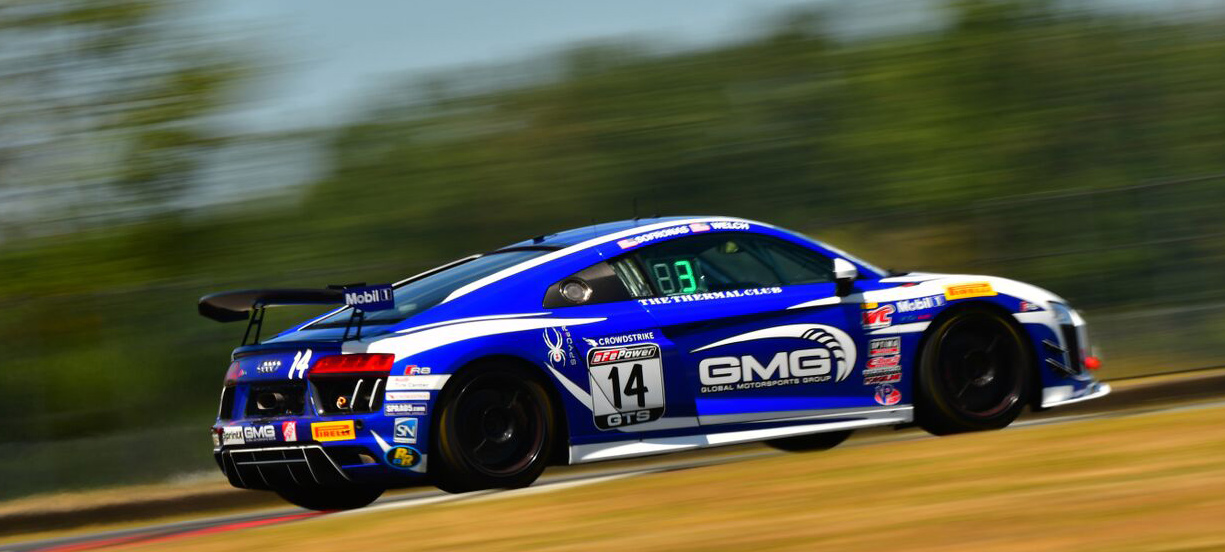 GMG, Sofronas Look to Close Pirelli World Challenge Season with Championship in New York
Heading to the historic Watkins Glen International to close out the 2018 Pirelli World Challenge season, Global Motorsports Group (GMG) will once again arrive on the weekend with three entries, and team owner/driver James Sofronas on the cusp of yet another historic championship for the team.
"Whatever the outcome, it's been an incredible 2018," stated Sofronas. "This has been an outstanding season for our team. Taking in the new Audi R8 LMS GT4, we knew that with Audi we'd have a solid platform to build off of, and the results immediately showed that. Having already taken the SprintX championship in Utah with Alex Welch, we're looking to close out this weekend with one more overall title for myself, which would put a stamp on our season season. Of course having George Kurtz and Jason Bell return for the finale is just that much sweeter, and we're all confident that we can end on a high."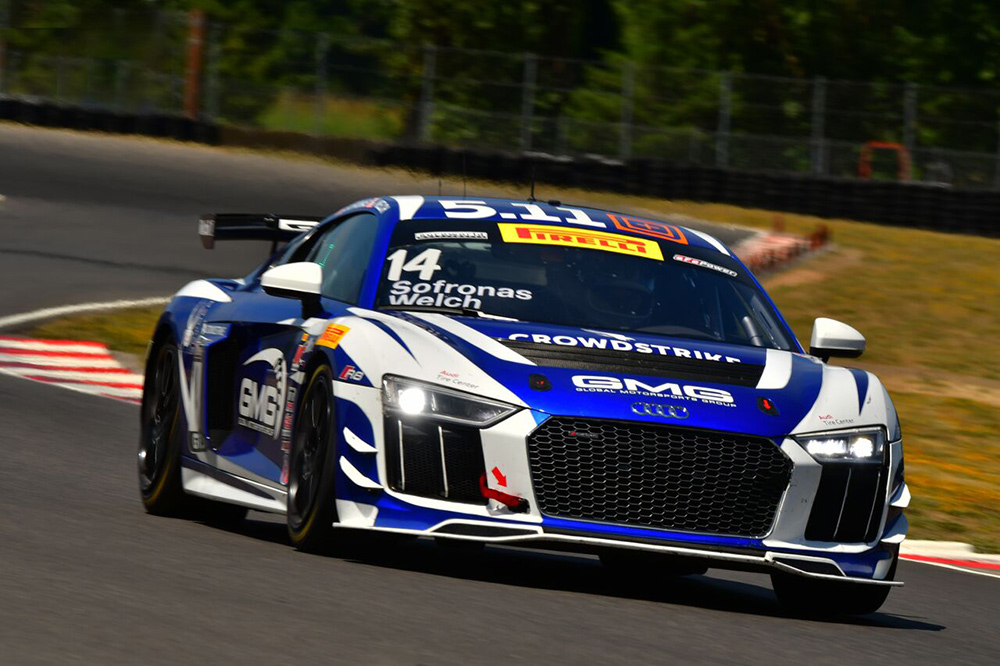 In the No. 14 Mobil 1 / The Thermal Club / 5.11 Tactical Audi R8 LMS GT4, James Sofronas enters the weekend's double-header finale weekend with a very high 38-point lead in the overall GTS-category championship. While not mathematically clinched, the gap to second-place Harry Gottsacker places Sofronas in an enviable position of just needing a clean series of finishes to take home the title. Knowing that a focus on results isn't as critical as simply running without incident, James will enter the weekend focused on a comfortable setup and faultless drive. Should the weekend go well, it would serve as the team's second championship of 2018 and fifth Pirelli World Challenge championship in three years.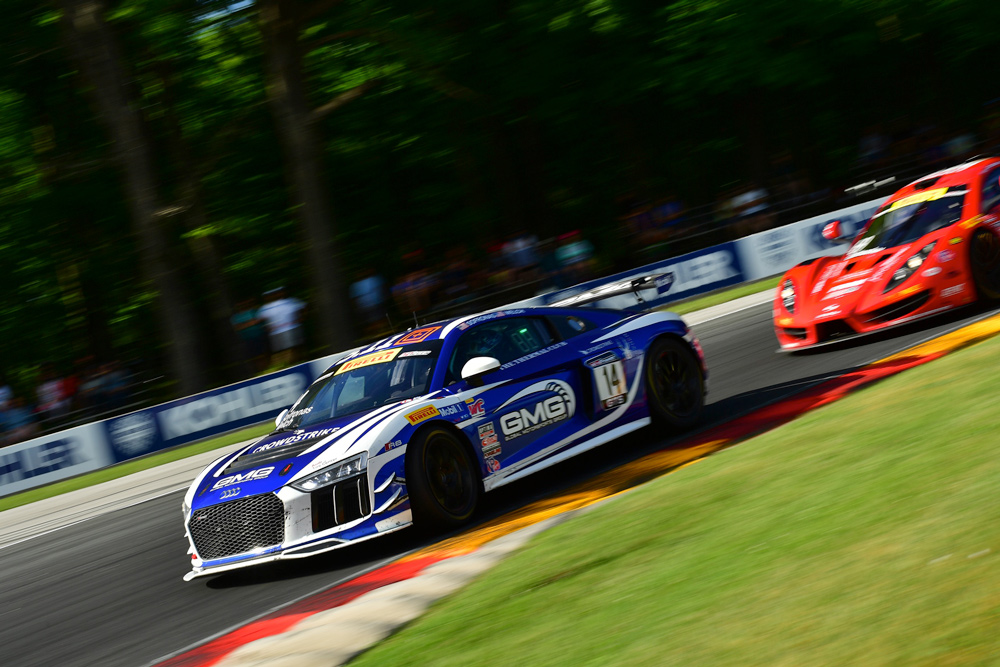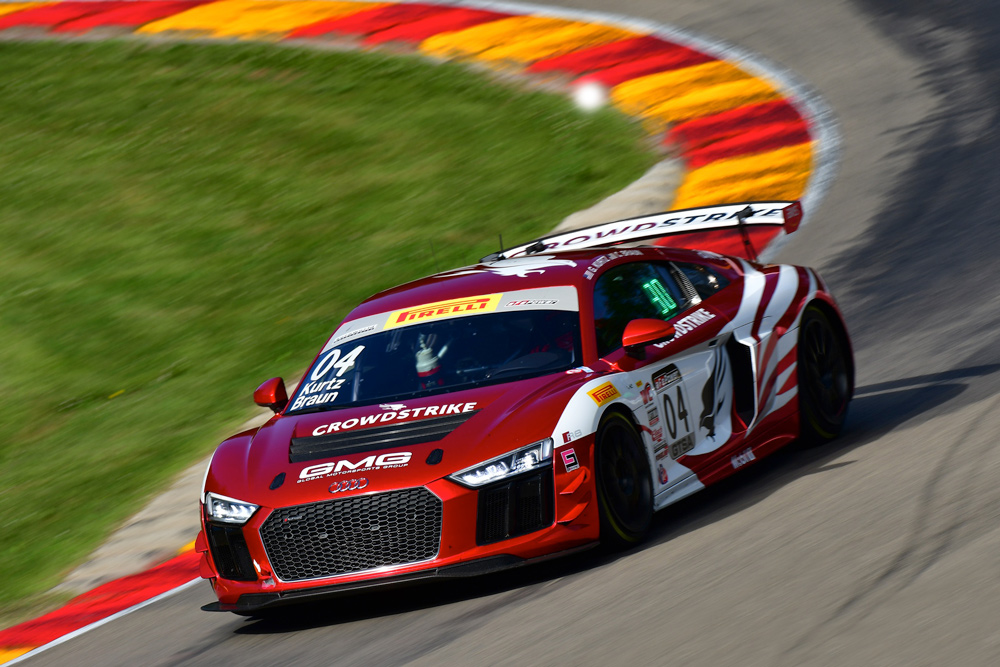 In the No. 04 CrowdStrike Audi R8 LMS GT4, George Kurtz returns to the final round of solo competition, with George looking for podium honors in the GTSA category. As the reigning category champion, Kurtz comes in to the weekend looking to close his season with strong momentum toward 2019.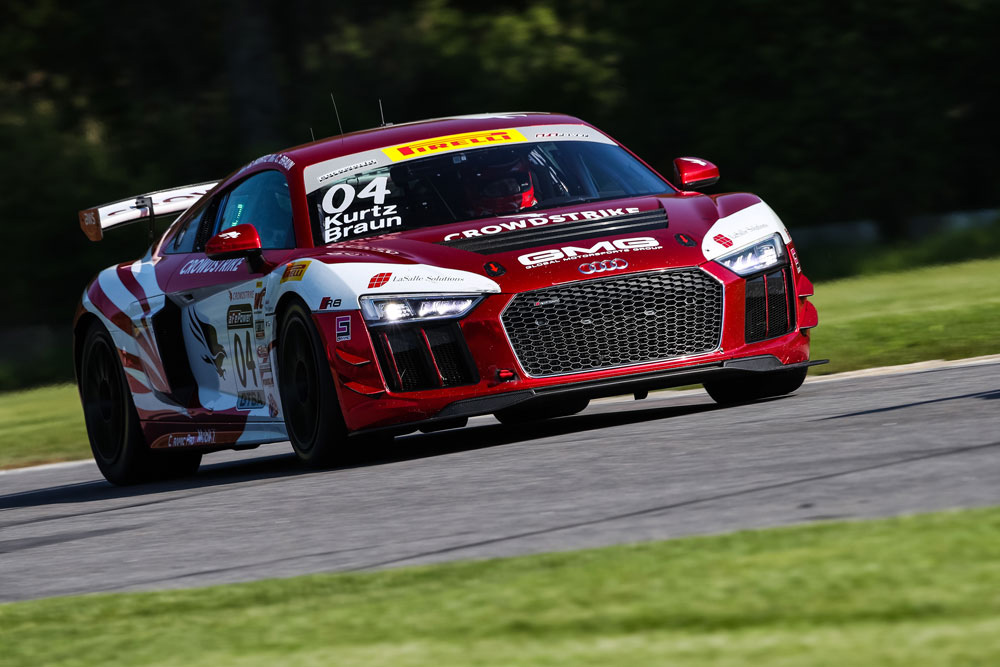 "I'm really looking forward to taking part in the season finale at Watkins Glen," stated Kurtz. "This will be the first PWC race there since 2010. It should be great from both a racing and business perspective."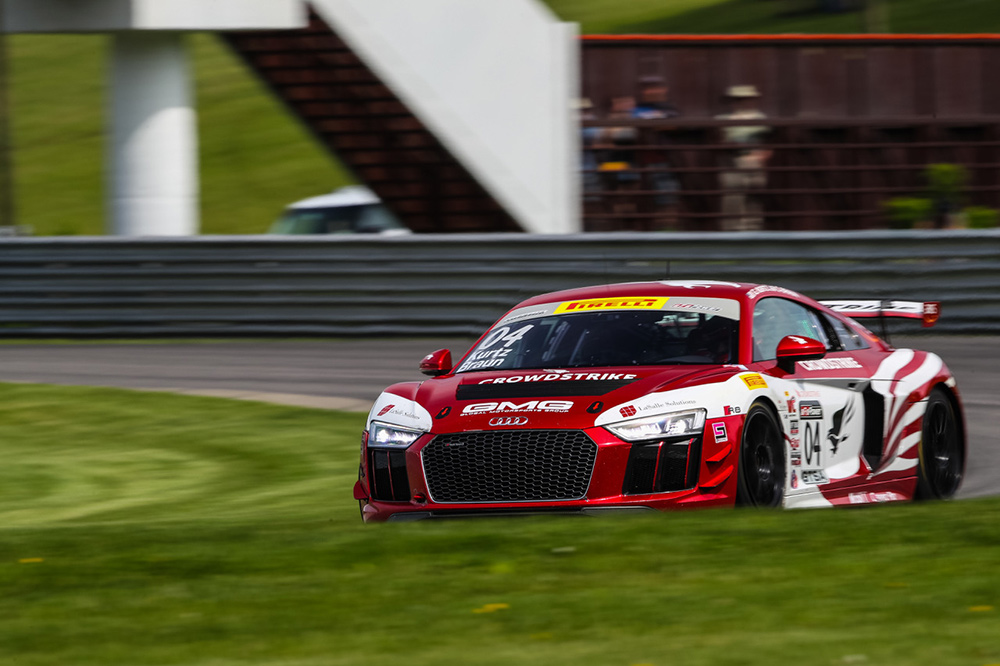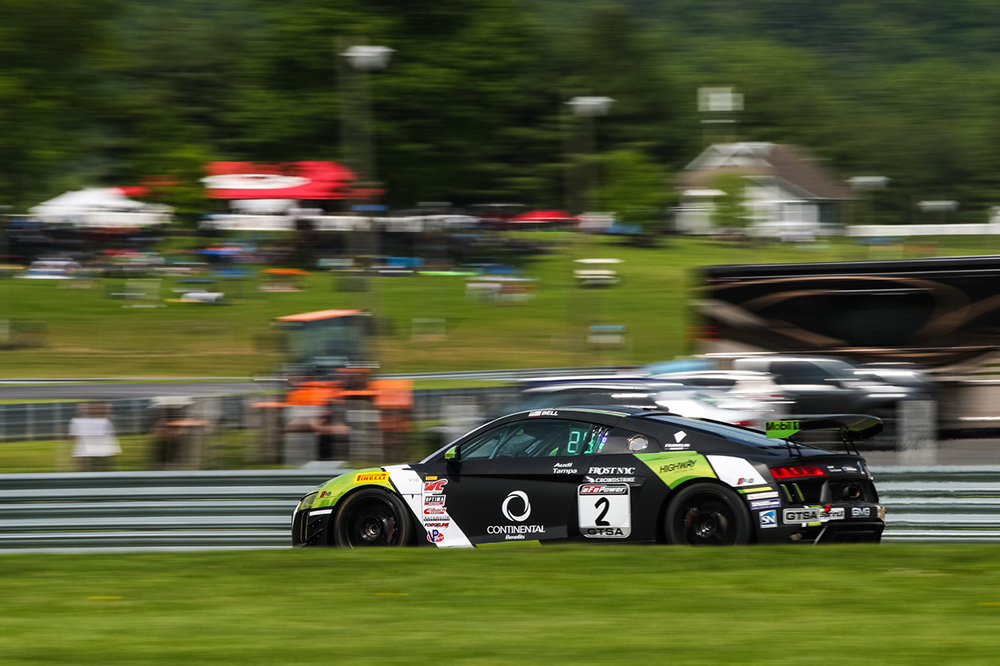 Finally, driving the No. 2 Audi R8 LMS GT4, Jason Bell enters the weekend also in search of closing his season with a strong run. Having entered the GMG stable halfway through 2018, Jason has enjoyed much of the year acclimatizing to the team's development system, and often threatening for podiums as a result.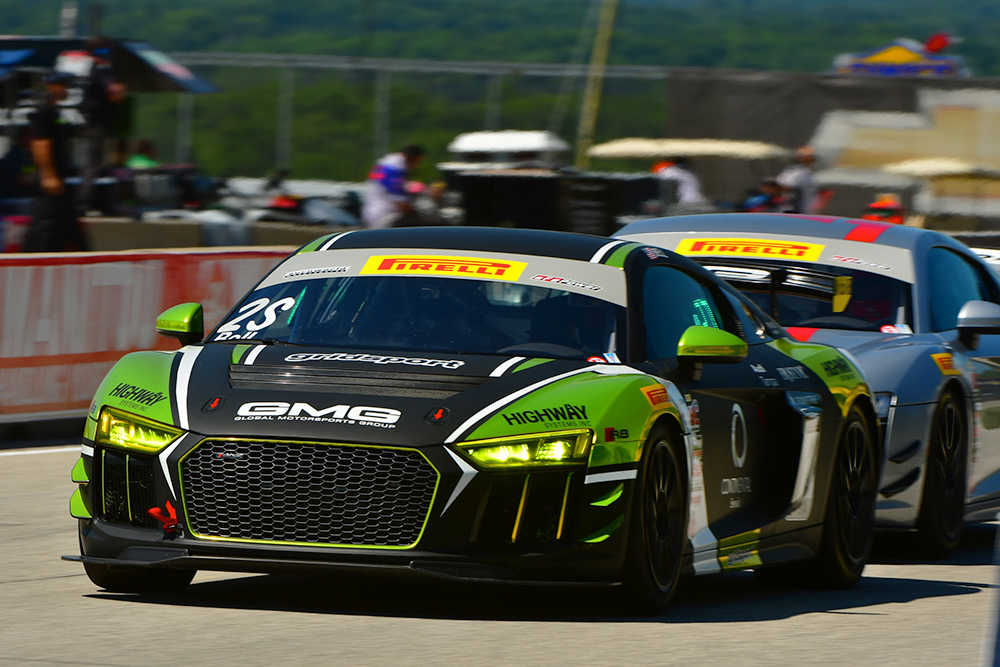 "We have had some bad racing luck, switched teams and have had a new car to go through but have been quick week in and week out," stated Bell. "The Watkins Glen track is one that suits my driving style and should be good for us. The GMG program is second to none and I have some great teammates, so I am confident that we will be on pace right away."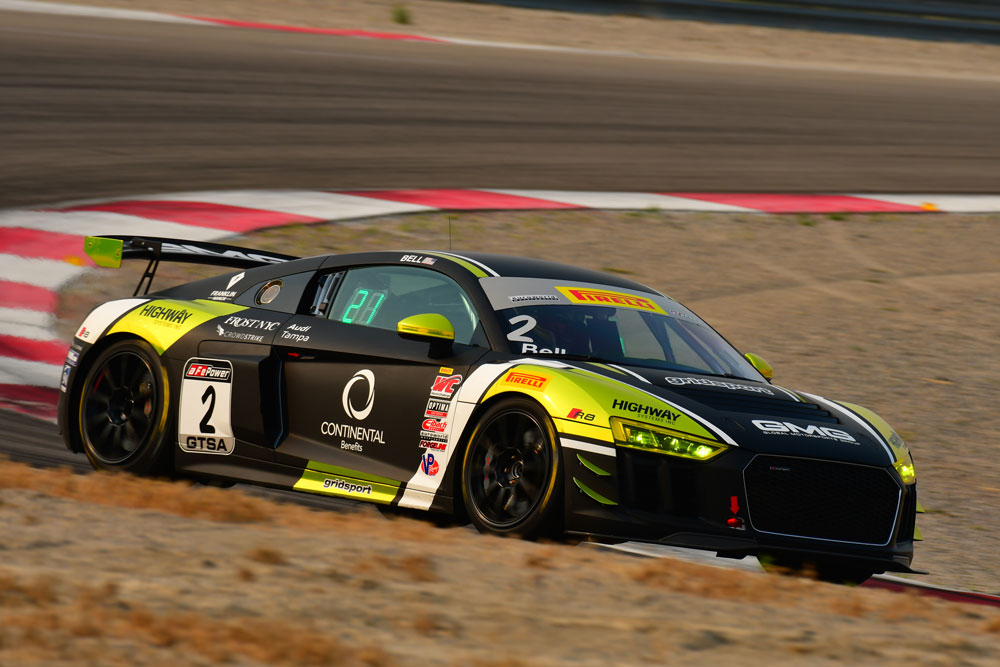 Practice begins this Friday, August 31, with the weekend's double-header of races on both Saturday and Sunday. Saturday's Race will take place at 4:10PM ET, with Sunday's finale at 11:05AM.