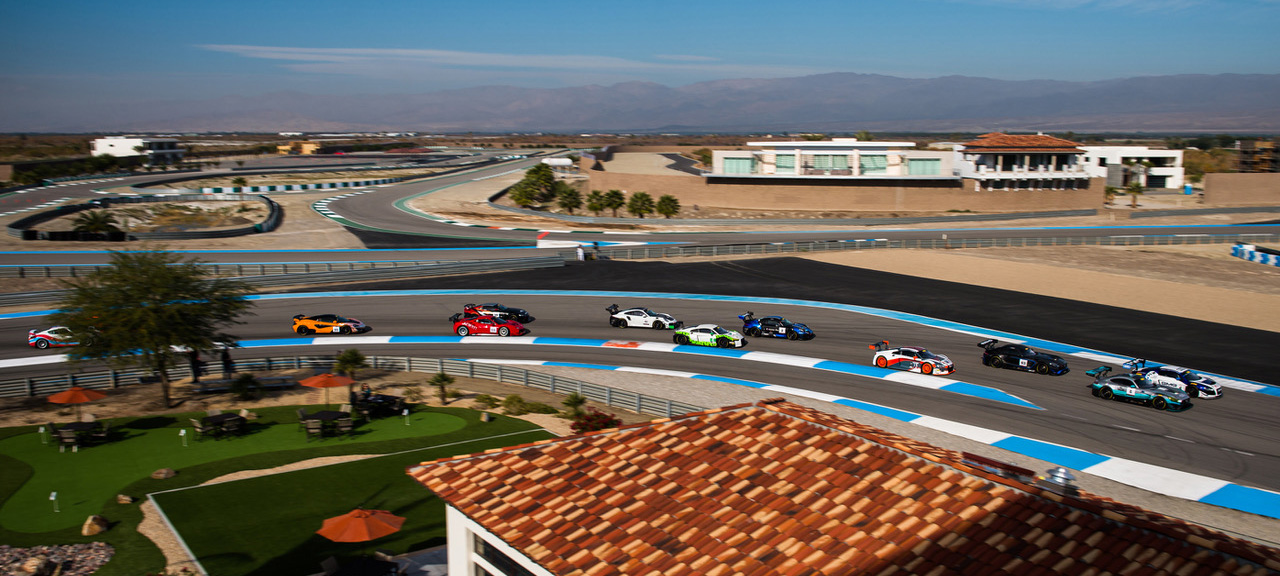 GMG Racing Winning Weekend at SRO Winter Invitational at The Thermal Club
This past weekend, The Thermal Club held the first ever SRO Winter Invitational under perfect, sunny weather. 26 cars from GT Sports Club, Pirelli GT4 America, and TC America duked it out on the private motorsports country club's 2.5-mile Twin Palms configuration. We also saw the North American debut of the first ever GT2 category, which included the Porsche GT2 RS Clubsport and the 488 Ferrari Challenge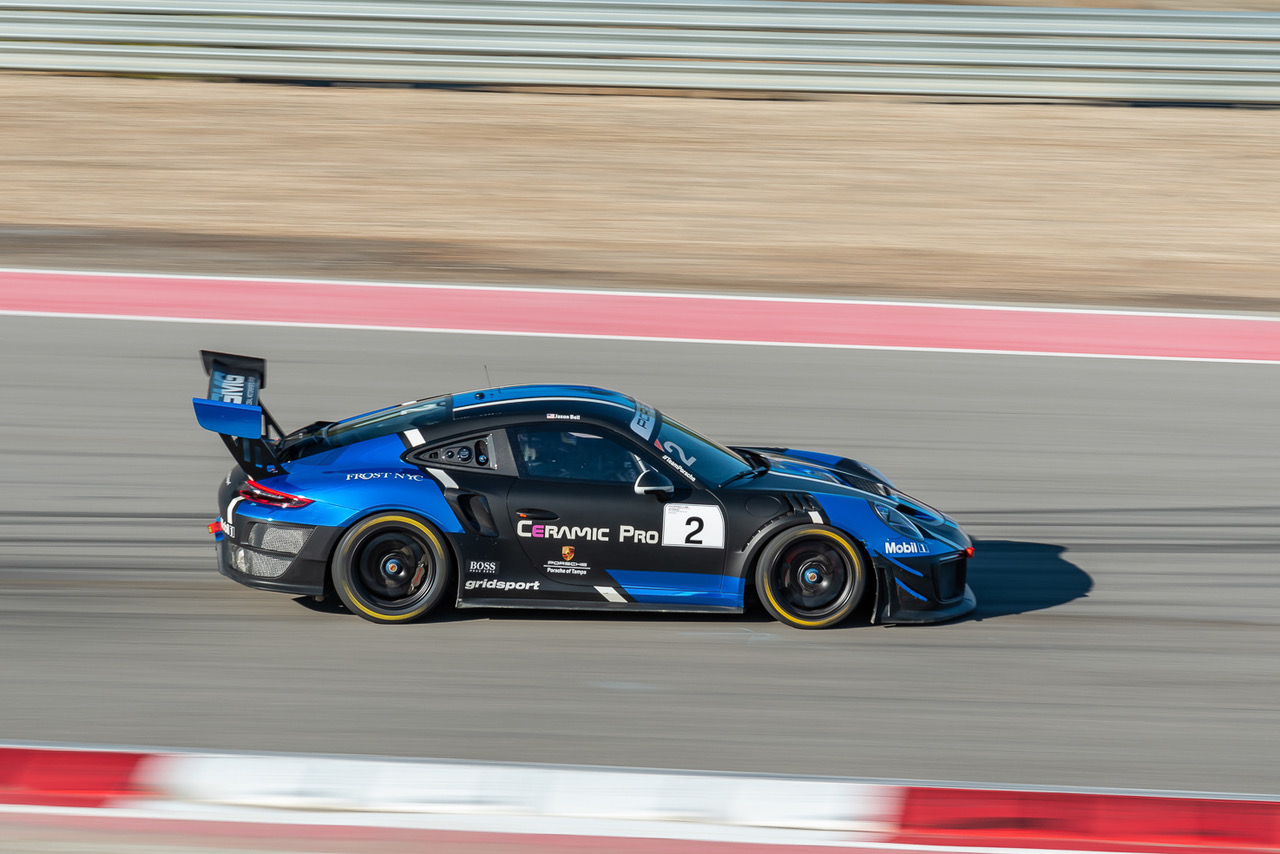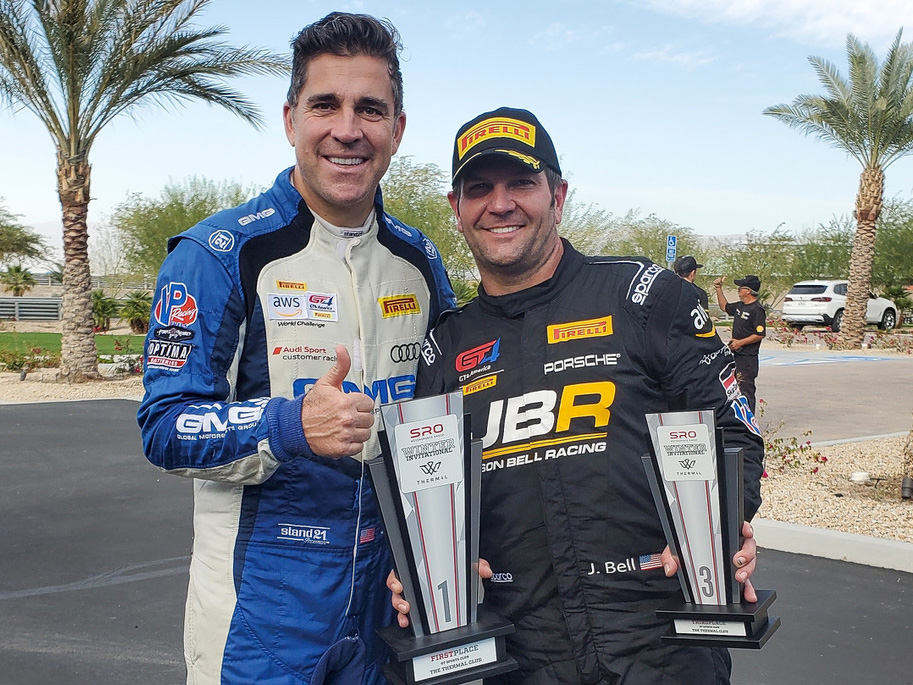 Jason Bell and Stephen Lawler both fought fiercely in their Porsche GT2RS Clubsports over the weekend to conquer the new GT2 Category. On Saturday Bell was able to claim victory in the GT2 race, and in process take third overall and taking top honors for the day in class. Fellow driver Lawler was right there with him on the podium with a strong P.2, showing they are both forces to be reckoned with.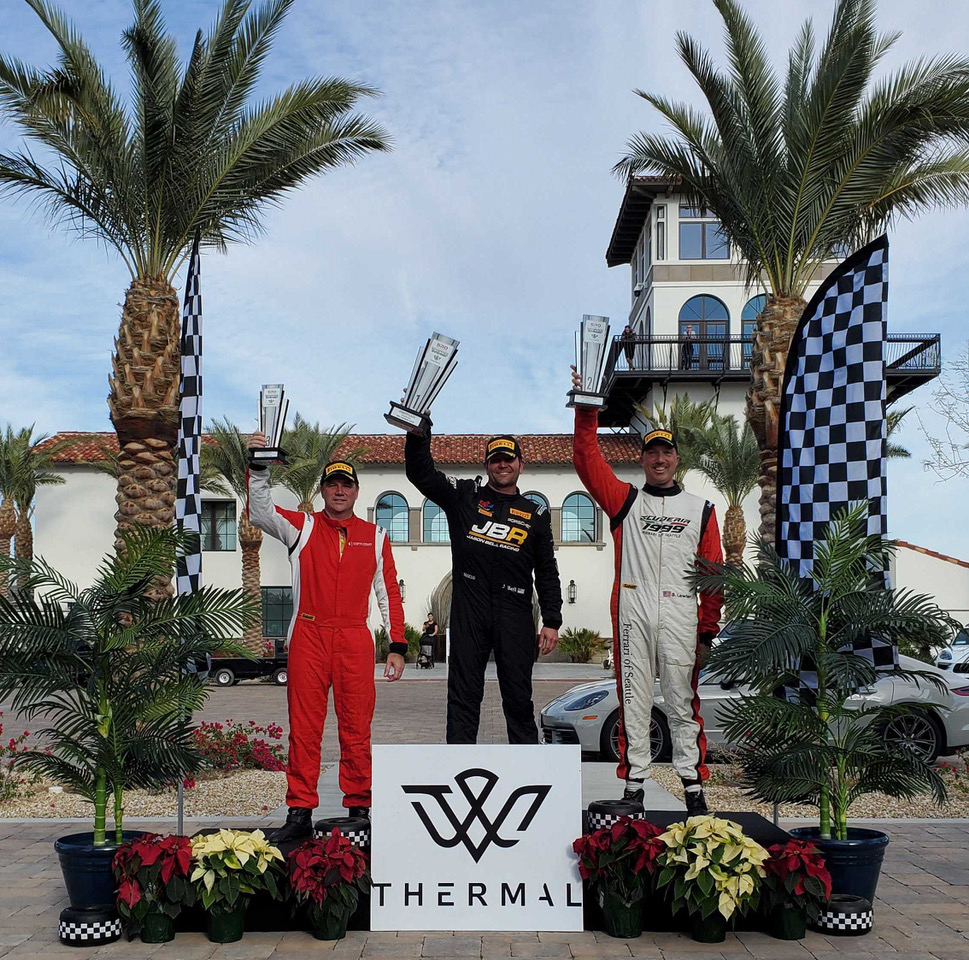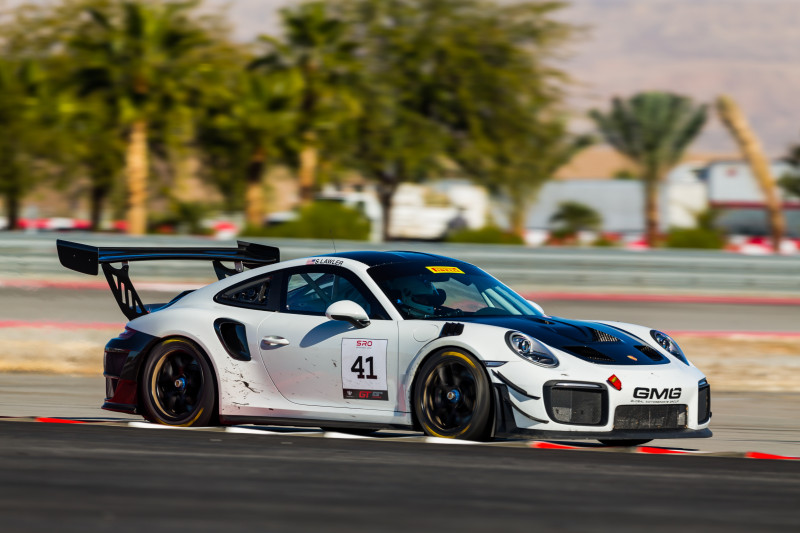 With Bell sitting out for Sunday's race due to a scheduling conflict, Lawler held it down for the team and dominated the GT2 class securing the win by driving a flawless race. Both Bell and Lawler will definitely be the ones to watch in the new GT2 category as the season moves forward with plans to be announced soon.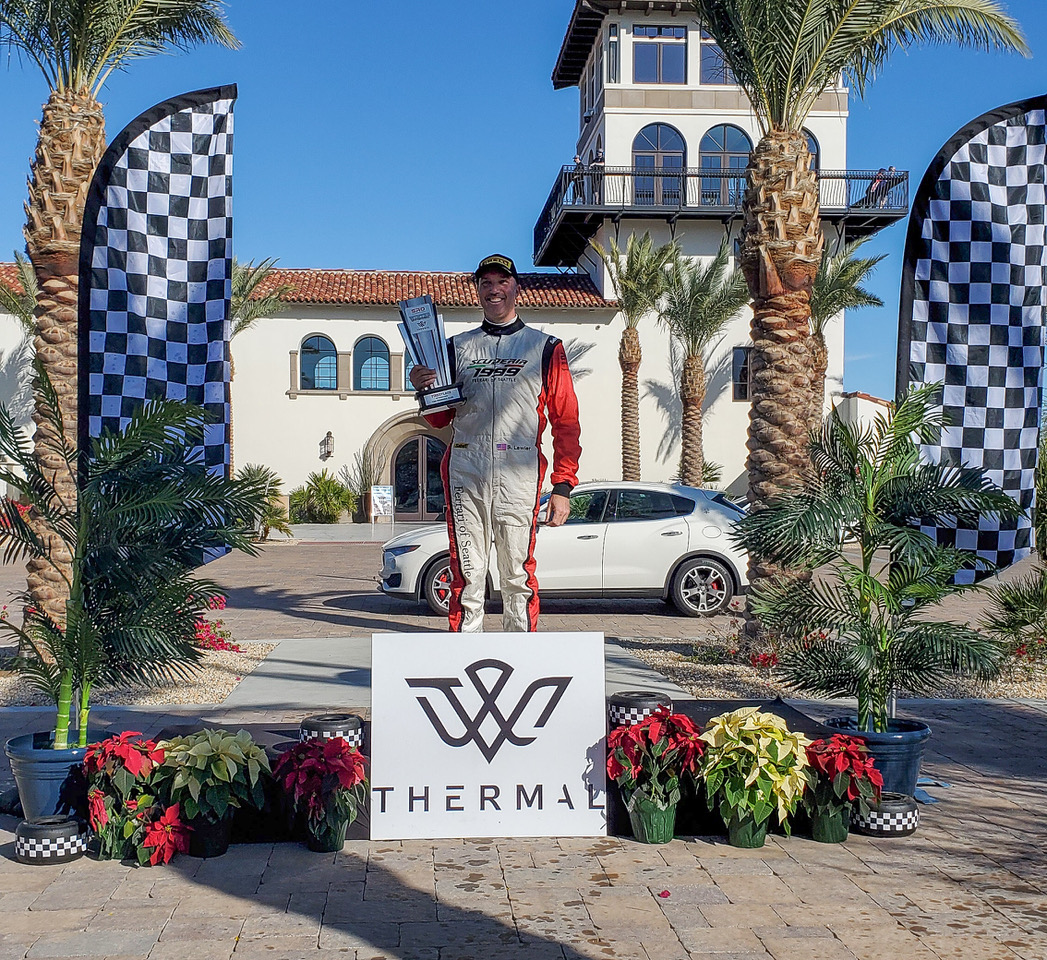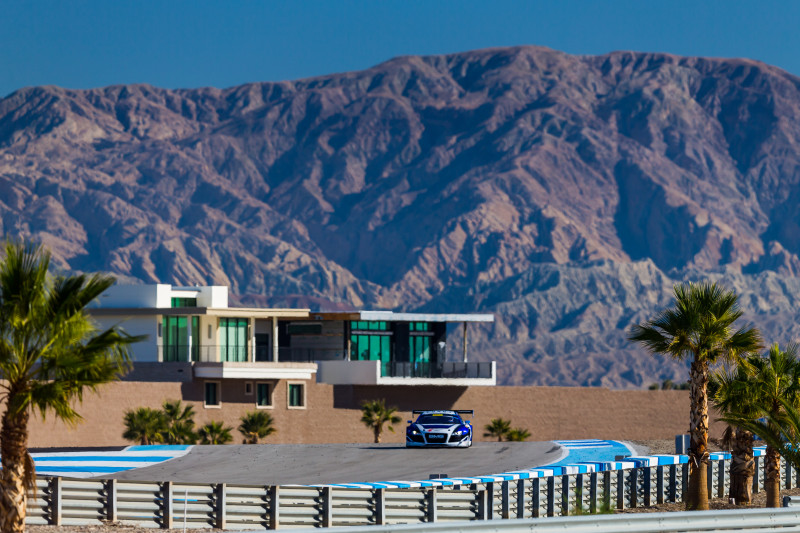 "The diversity of classes out there on the track together is truly amazing," stated GMG team owner and driver James Sofronas. "It really shows the different levels of customer racing available. While I race in the GT3 class, it's great to have our clients out there as well dominating their respective classes. That's really what it's all about. If they're happy, GMG is happy."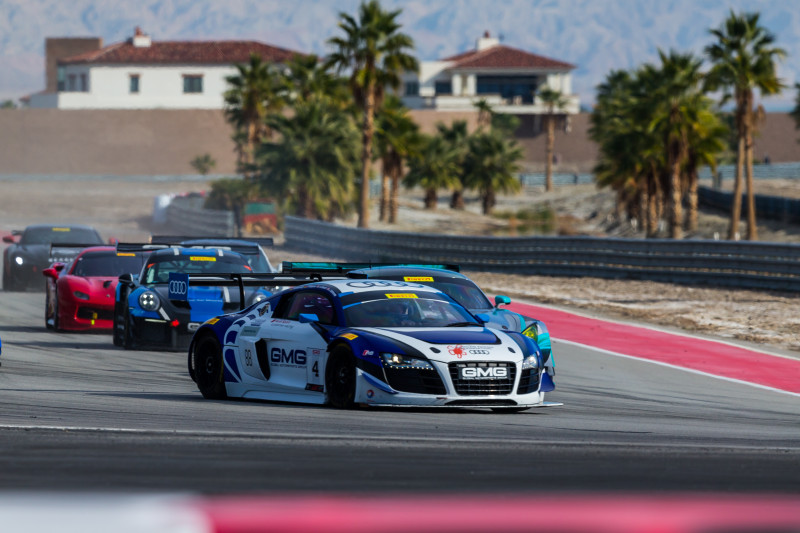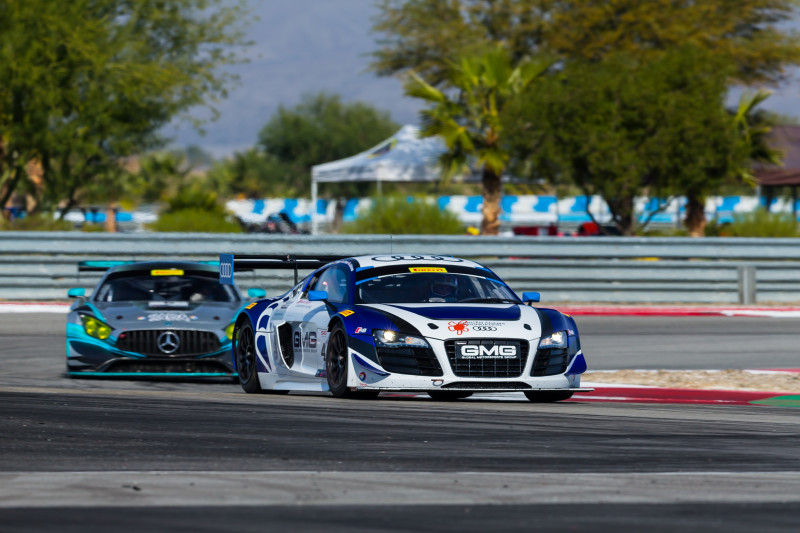 On Saturday, driving the Audi R8 LMS Ultra, James Sofronas fought hard against the young gun Steven Aghakhani in his Mercedes-AMG GT3, but due to tire issue, he had to retire from the lead at the halfway point. Sunday was a fierce battle again as the talented Aghakhani put a couple moves on James but wasn't able to make them stick. Sofronas was able to clinch the overall win for the weekend in the GT3 class.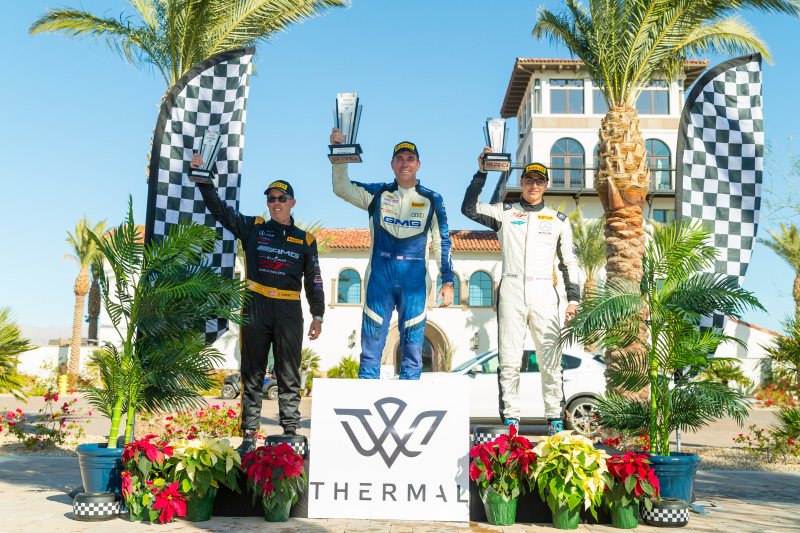 Battling in the GT4 class, Mark Crigler in his No. 140 Porsche Cayman GT4 MR was up against some fearsome competition on Sunday. Crigler was able to fight through the McLaren's and BMWs to secure a solid top 10 position in his class all while driving to some new personal best times over the course of the weekend.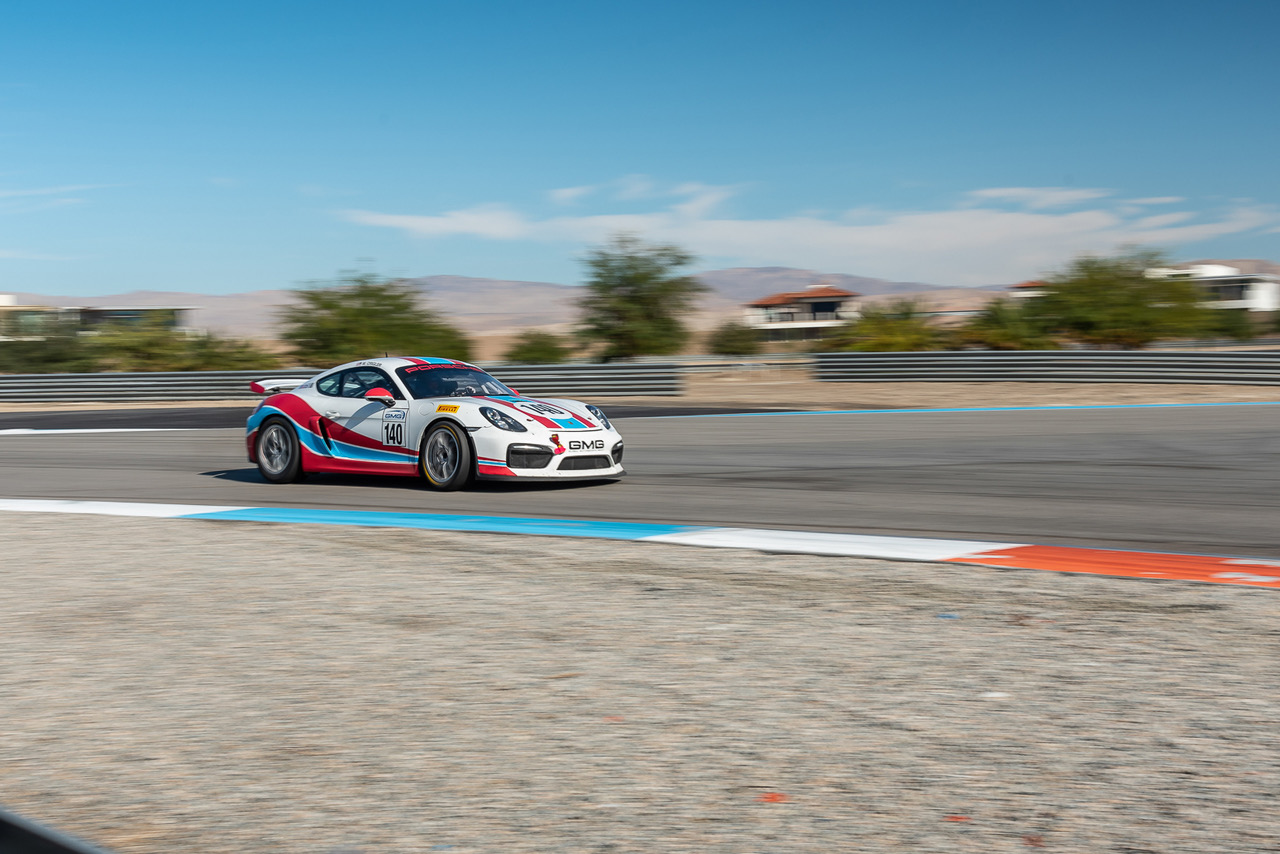 We are very excited to work with Porsche Motorsport North America, to be a part of the new GT2 class. The next round of the SRO Winter Series will be held January 16-19 at The Thermal Club and GMG will be competing with many cars across various categories. Look for an official announcement in the coming weeks.