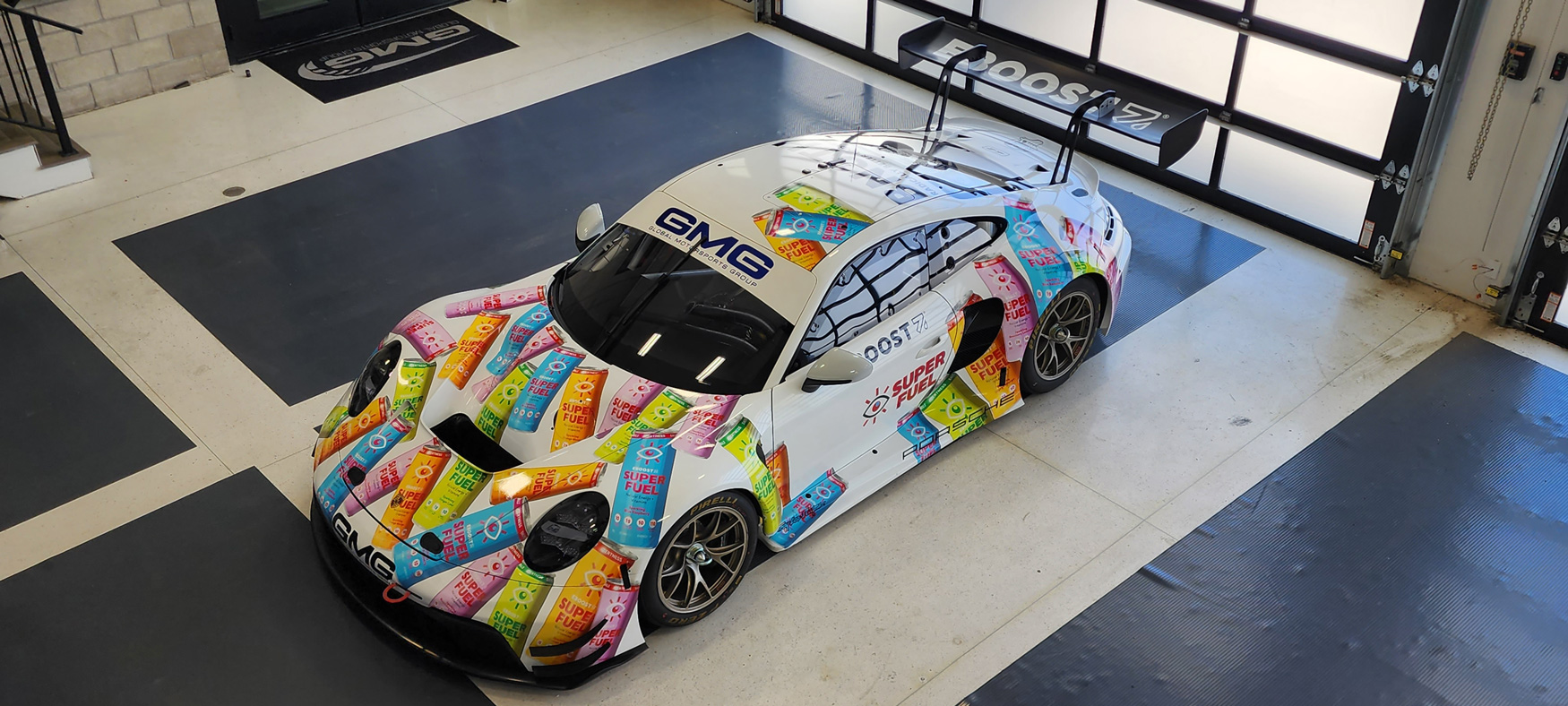 GMG Racing Set with Four Cars and Five Drivers in 10-Race Schedule of SRO Competition at Road America this Weekend
GMG Racing embarks on a busy schedule of competition at Road America this weekend within three different SRO America series. Team drivers Kyle Washington, Todd Parriott, James Sofronas, Jeroen Bleekemolen and Tom Dyer will compete in a total of 10 races across the Fanatec GT World Challenge America powered by AWS, GT America powered by AWS and Pirelli GT4 America series this Friday through Sunday on the 4.048-mile Elkhart Lake road course.
Washington competes in both Fanatec GT World Challenge and GT America in a pair of No. 32 GMG Racing Porsche 911 GT3 R cars for a total of four races. He debuts a new 992 Porsche 911 GT3 R co-driving with Bleekemolen in GT World Challenge, which are two 90-minute races with a driver change.
In the single-driver GT America races, Washington wheels his previous generation No. 32 Porsche 991.2 GT3 R in the weekend's pair of 40-minute sprints.
Parriott continues his first-year learning and development program with GMG Racing and will have a similar busy weekend of four races. He'll compete in a debuting No. 13 GMG Racing Aston Martin Vantage AMR GT4 in the Pirelli GT4 America series, co-driving with Dyer, in addition to running the same car solo in the GT America GT4 class. The two-driver Pirelli GT4 races are 60-minute sprints.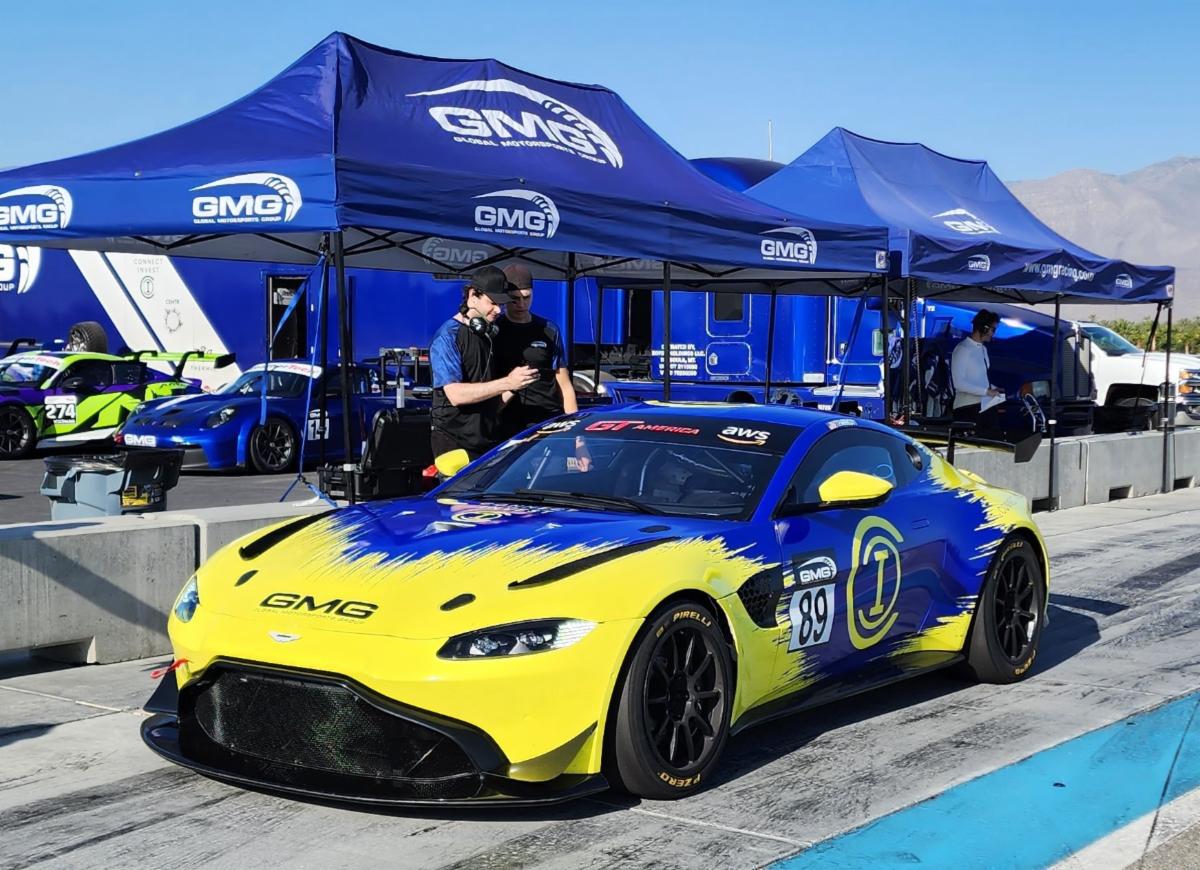 Adding to the eight-pack of races mentioned above, GMG Racing Principal and Founder Sofronas will also be back in action in his No. 14 GMG Racing Audi R8 LMS EVO II, a GT3-specification car, in GT America. His two sprints complete the 10 total races GMG Racing will compete in at Road America.
GMG Racing is no stranger to running multiple cars in multiple series across the same weekend, so Sofronas is keen on the challenge that presents itself at the freshly repaved 4.048-mile, 14-turn permanent, natural terrain road course.
"Four cars aren't unfamiliar to us, but we are running a total of 10 races," Sofronas said. "It's two for each Porsche GT3 R, four for the Aston and then my two races. I'm actually looking forward to it. We've run a lot of cars in one event, so we are prepared when it comes to the logistics, crew support and technical preparation. Our team is prepared and so are our drivers, so we are as ready as we can be!"
Both Washington and Parriott recently competed at the IMSA Porsche Deluxe Carrera Cup North America races as part of the NASCAR Xfinity Series weekend at Road America last month. That experience of four races should behoove them as they head back to the track for four more races apiece.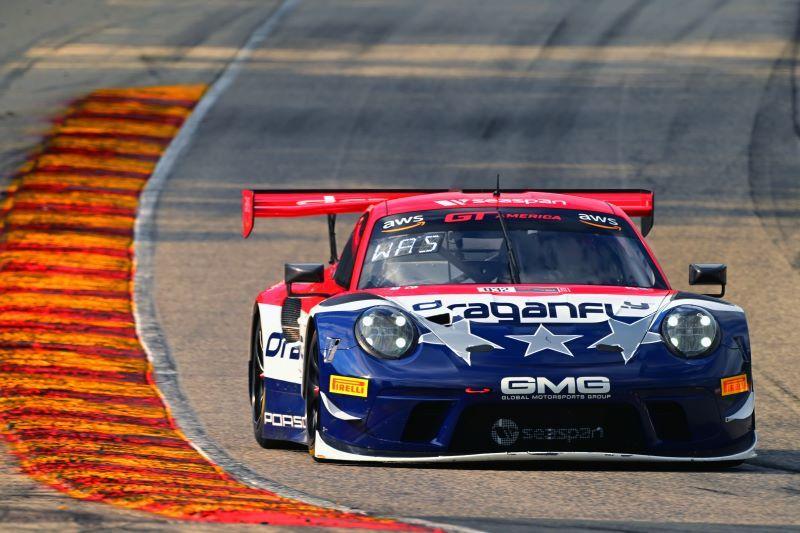 "I haven't driven it yet, but both Kyle and Todd have advised me that off line is very slick," Sofronas said. "The track hasn't fully cured yet, and it has a lot of nuances. Some curbs you can use, while there are others you can't. That will be something to get used to and give yourself the margin of error."
Washington, who has driven the track, explained the challenges and learnings he discovered during the Carrera Cup weekend as he prepares for SRO weekend.
"This newly repaved track is the hardest thing I've ever driven, by far," Washington said. "If you go two tire widths off the line, you're gone. It forces you to dial in your focus and avoid the snap lock that can happen. The competition level in Carrera Cup is amazing, and all that provided valuable time for me. Knowing the track for the time we did last month should be an advantage for us for SRO weekend."
Sofronas explained how important the extra track time across all these races will be for Washington and Parriott.
"This is Todd's first full year, so he's where Kyle was a few years ago in terms of experience level," Sofronas said. "They both push themselves as they have bigger plans in the future. Kyle has been committed to multiple series and platforms, so he's gathered a ton of seat time. For Todd, this year is about learning the tracks, getting comfortable with our racing program and utilizing all of our experience and knowledge. They're both extremely fit, so, as they progress, they're learning how to get used to racing pace and managing different levels of competition. They're successful businessmen and entrepreneurs, so they're striving for challenges like SRO America and Carrera Cup."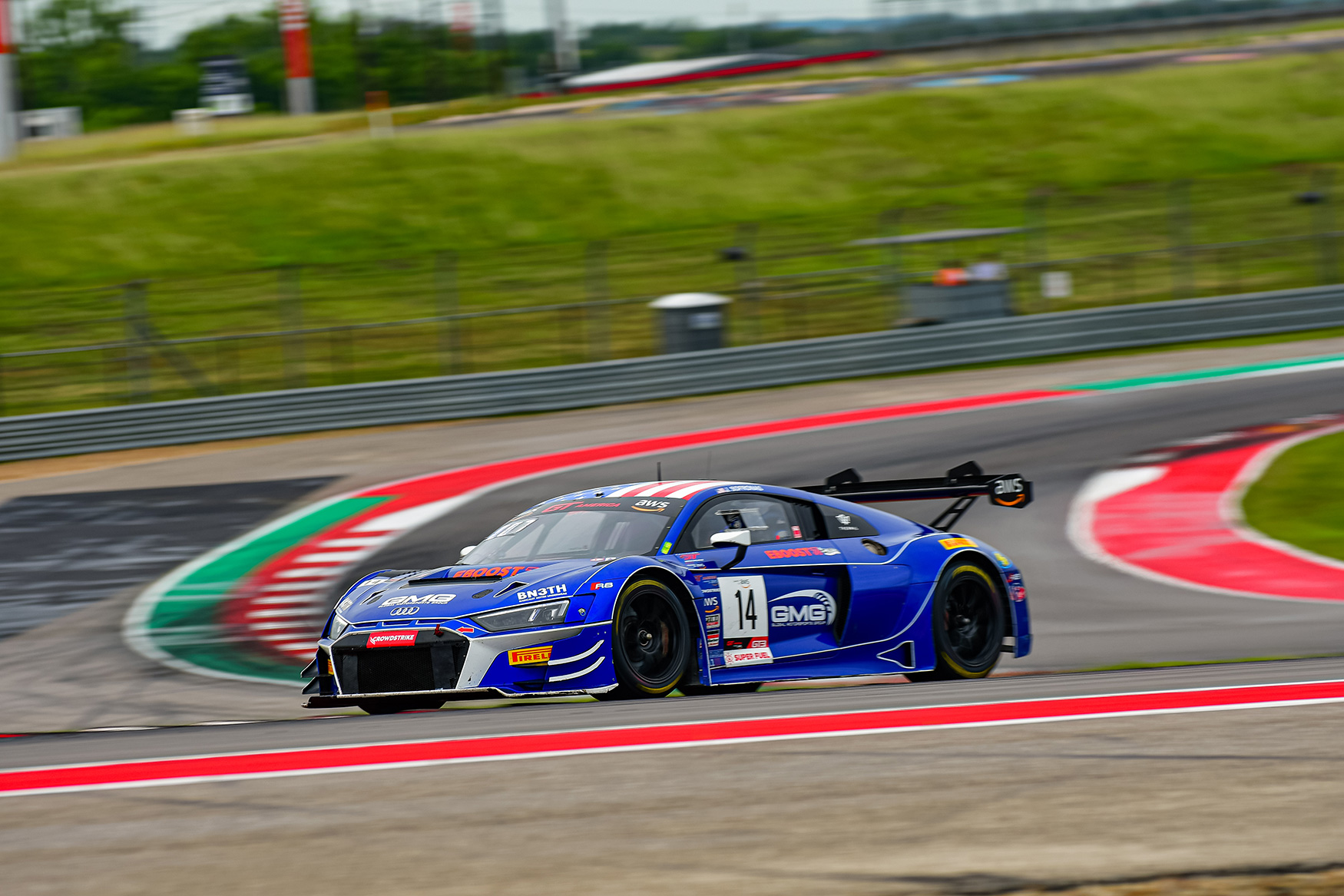 A three-day event weekend, Friday features two practice sessions apiece for all three series. Qualifying takes place on Saturday for GT America at 8:05 a.m. CDT, GT World Challenge at 9:05 a.m. CDT and GT4 America at 10:25 a.m. CDT.
The race action begins after lunch on Saturday with GT America at 12:55 p.m. CDT, GT World Challenge at 3:10 p.m. CDT and GT4 America at 5:00 p.m. CDT.
Sunday's second set of races conclude the weekend with GT America at 8:45 a.m. CDT, GT4 America at 10:55 a.m. CDT and GT World Challenge at 2:15 p.m. CDT.
GMG Racing Car Overview:
– Kyle Washington/Jeroen Bleekemolen, No. 32 GMG Racing Porsche 911 GT3 R, GT World Challenge, Pro-Am (2 races)
– Kyle Washington, No. 32 GMG Racing Porsche 911 GT3 R, GT America, SRO3 (2 races)
– Todd Parriott/Tom Dyer, No. 13 GMG Racing Aston Martin Vantage AMR GT4, GT4 America, Pro-Am (2 races)
– Todd Parriott, No. 13 GMG Racing Aston Martin Vantage AMR GT4, GT America, GT4 (2 races)
– James Sofronas, No. 14 GMG Racing Audi R8 LMS EVO II, GT America, SRO3 (2 races)