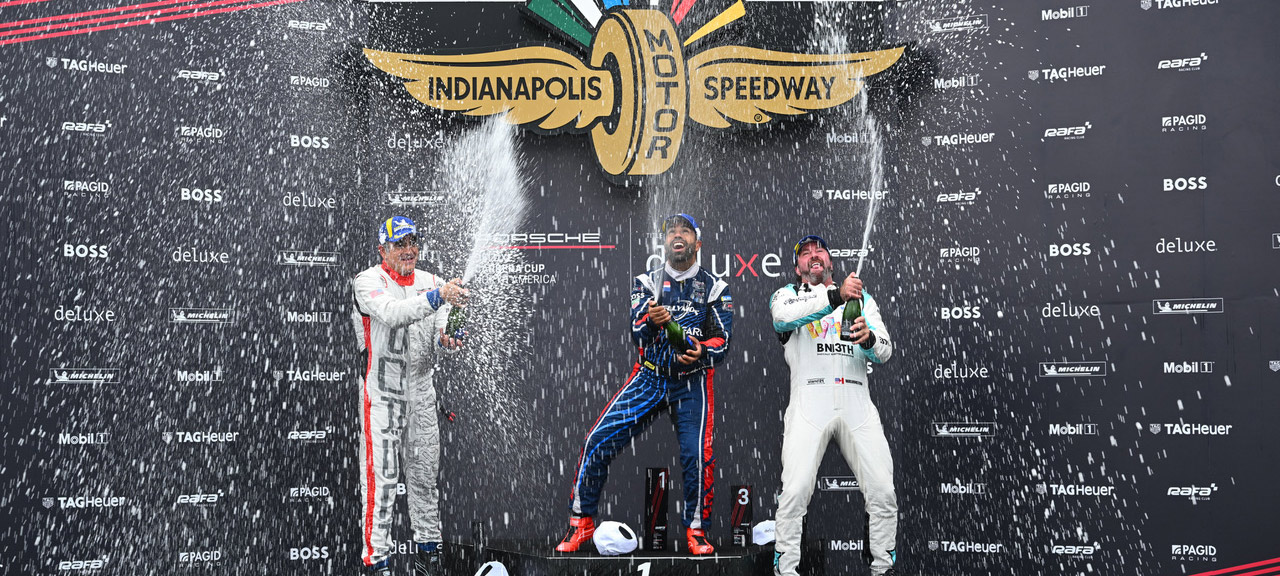 GMG Racing Scores Two Carrera Cup Podiums, Strong IMSA Pilot Challenge Run at Indianapolis Motor Speedway
GMG Racing's drivers and Porsche machinery completed all 193 laps possible in five hours and 20 minutes of racing over two days at Indianapolis Motor Speedway, with Kyle Washington taking home a pair of class podiums in Porsche Carrera Cup North America and teaming with Jeroen Bleekemolen for a lead lap finish in the dark in IMSA Michelin Pilot Challenge.
Washington opened the weekend by qualifying the No. 32 GMG Racing Porsche 911 GT3 Cup fifth in the Pro-Am class of Porsche Carrera Cup. In Saturday's first race, he kept his cool during the opening lap to move to third place. Washington spent the caution-free sprint matching the lap times of his class competition, pulling to the finish line third.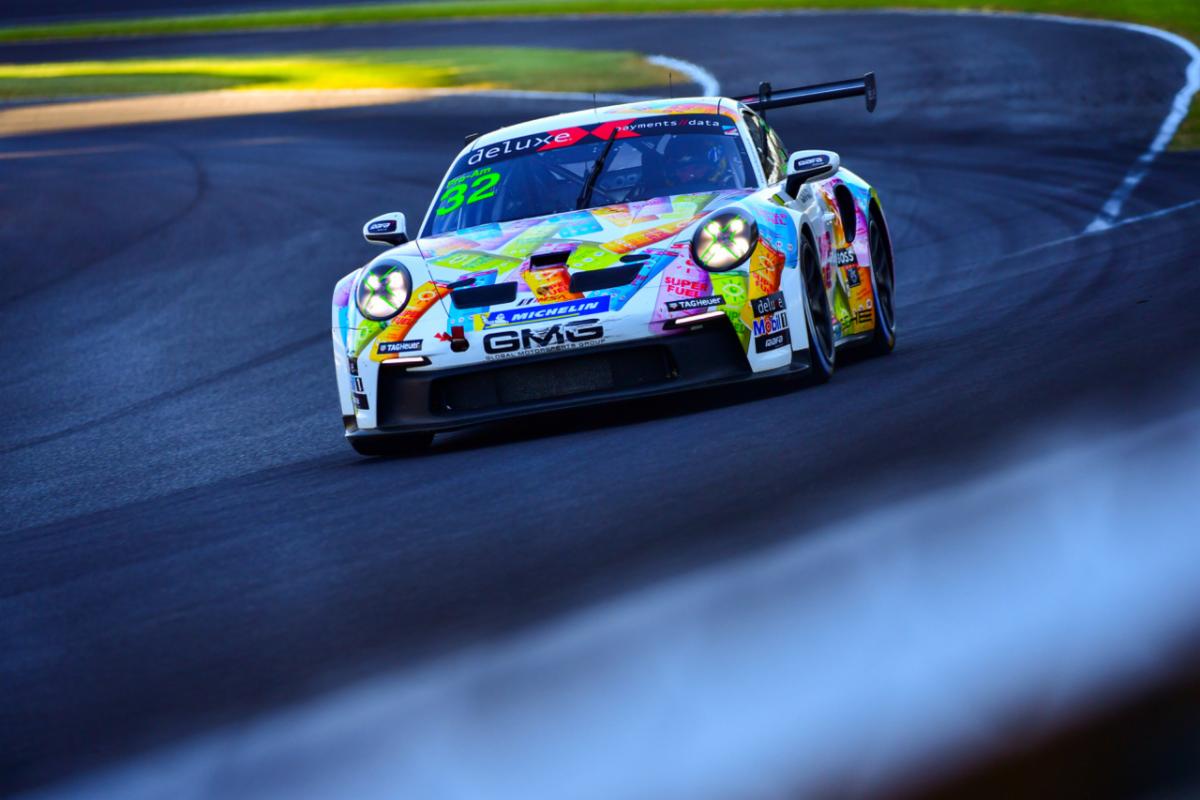 His Sunday run nearly mirrored Saturday's, with Washington avoiding a chaotic opening lap that ended the day for some. He settled into a rhythm after a long caution period and once again Washington held strong in third place to the checkered flag.
"What I'm most pleased about is Kyle's race pace," James Sofronas, GMG Racing Founder and Principal, said. "He's been able to put in consistent, fast laps to stay up front and contend for podiums. In that regard, he's making great progress and I take a lot of pride in seeing him evolve over the years and develop as a great driver. It's fun to see his progress in the Cup car, which he really loves racing. It's a pure race car that really commands driver skill and focus, and he's stepped up to the task."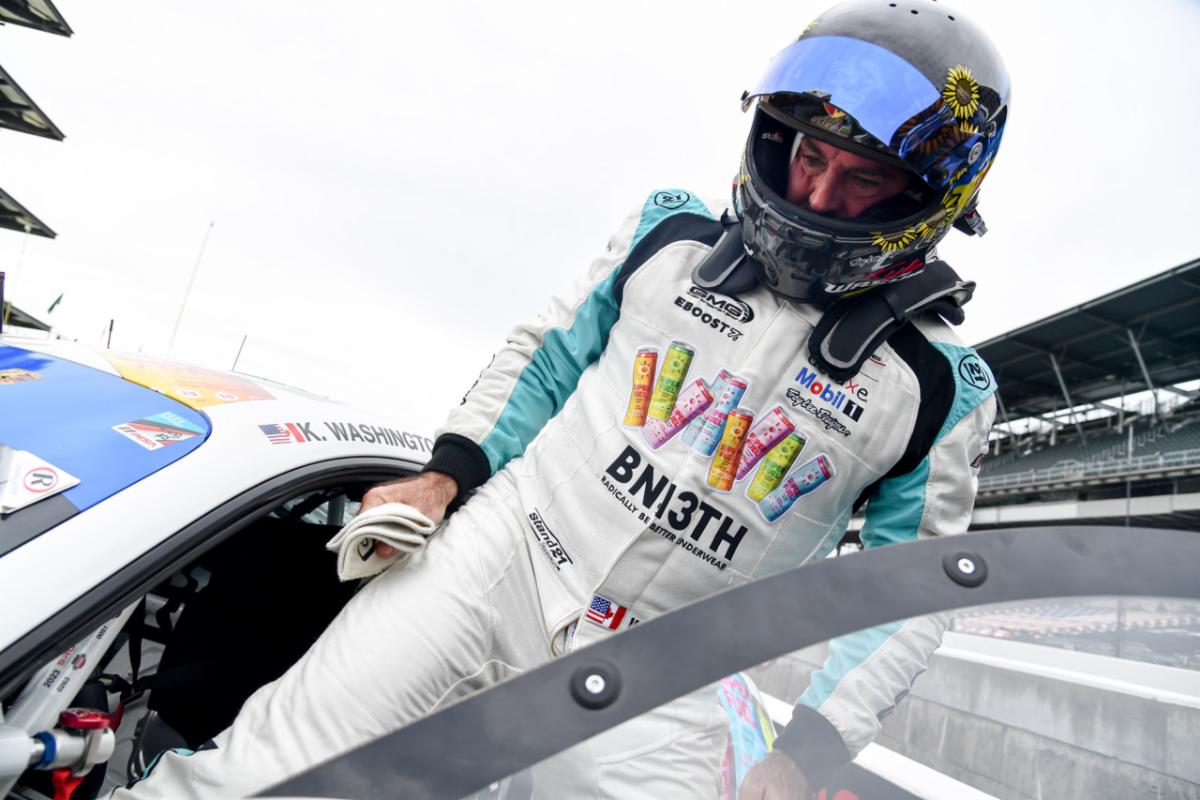 From Saturday's Carrera Cup podium celebration, Washington jumped almost immediately into the No. 32 GMG Racing Porsche 718 Cayman GT4 RS Clubsport for the four-hour Pilot Challenge race. Despite a light rain varying the grip level throughout his stint on slick tires, Washington held onto the lead lap throughout the run and passed the car to Bleekemolen for the final two hours, 20 minutes.
With various fuel strategies in play up and down the field, GMG Racing made their best calls during some late-race caution periods and the No. 32 team secured a lead-lap finish in 14th place.
"It was a good race," Bleekemolen said. "We learned a lot, it was a good, fun weekend and hopefully we can build on this and get even better."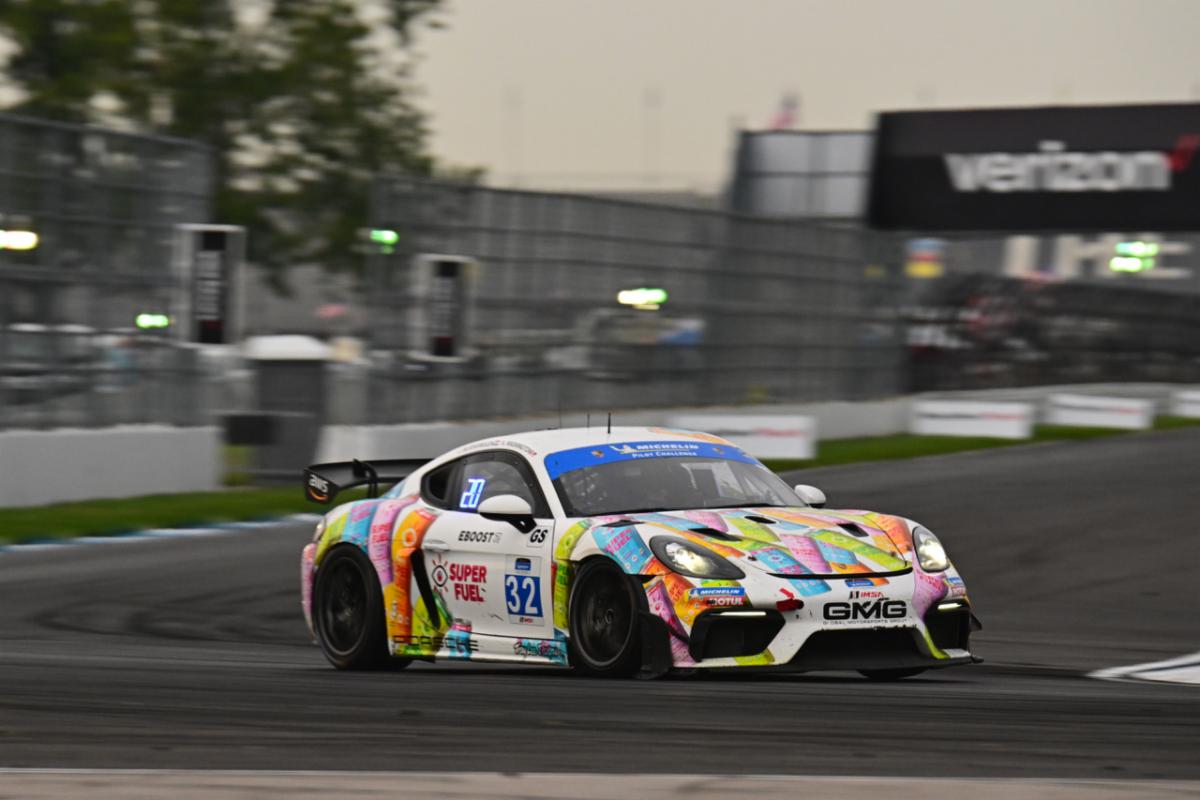 The pair of podiums for Washington in Carrera Cup were his second and third of the year, and the first time that he's earned back-to-back trophies.
"The weekend has been super fun," Washington said. "It's been a ton of driving, and I'm ready for a beer and some football."
With bookend trophies in hand on Sunday morning, Washington earned some rest before his return to the track at Porsche Rennsport Reunion VII, September 28 to October 1 at WeatherTech Raceway Laguna Seca. The GMG Racing team will be racing a variety of cars at Porsche Rennsport Reunion, the weekend-long celebration of the racing heritage of Porsche. More details on the GMG Racing entries will be announced in the near future.