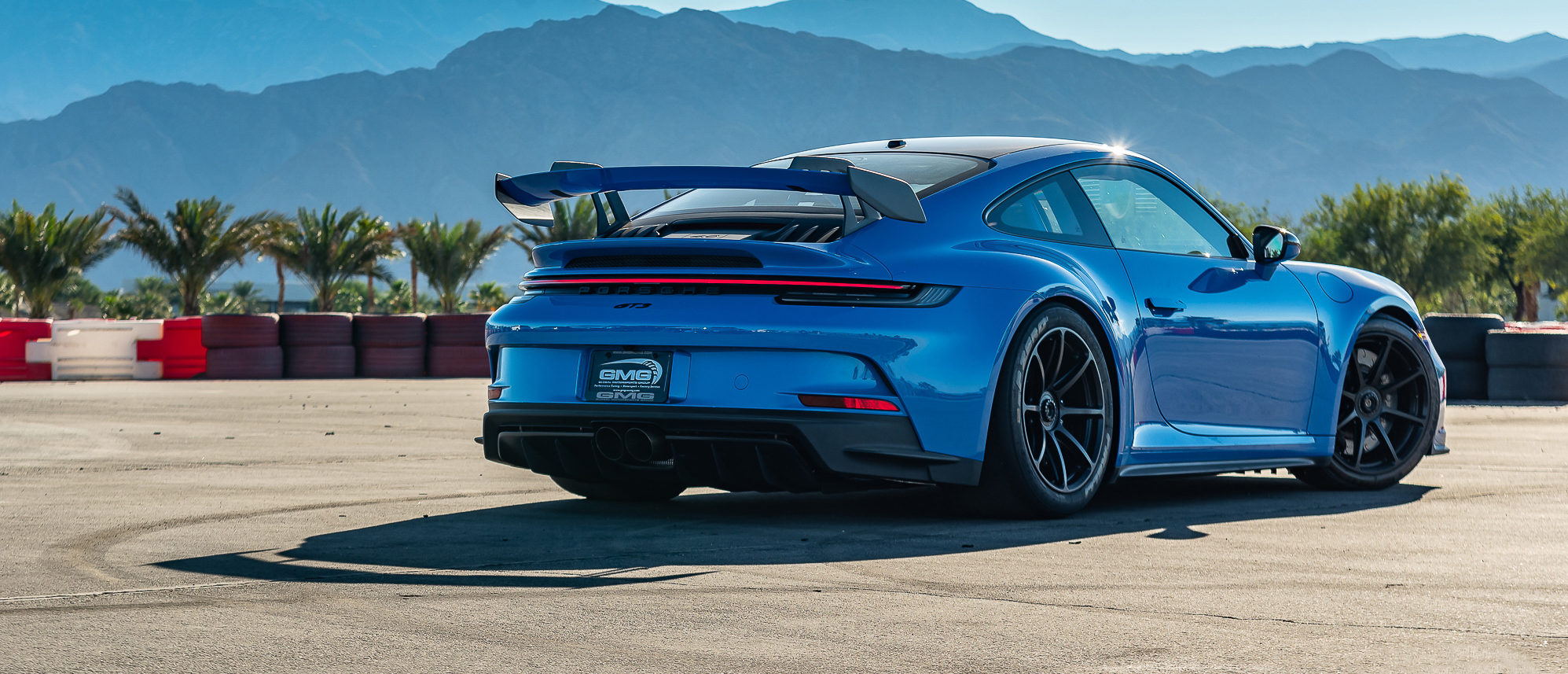 GMG RACING – Porsche 992 GT3 Development!
GMG Racing has been a leader in Porsche aftermarket tuning and upgrades, in North America for the past 20 years. We continue to push the envelope with industry leading performance products for the best brand in the sports car market. With all of the success we've had with previous generations of GT3 and GT3 RS, we are bringing our winning formula to the new 992 GT3/GT3 RS platform!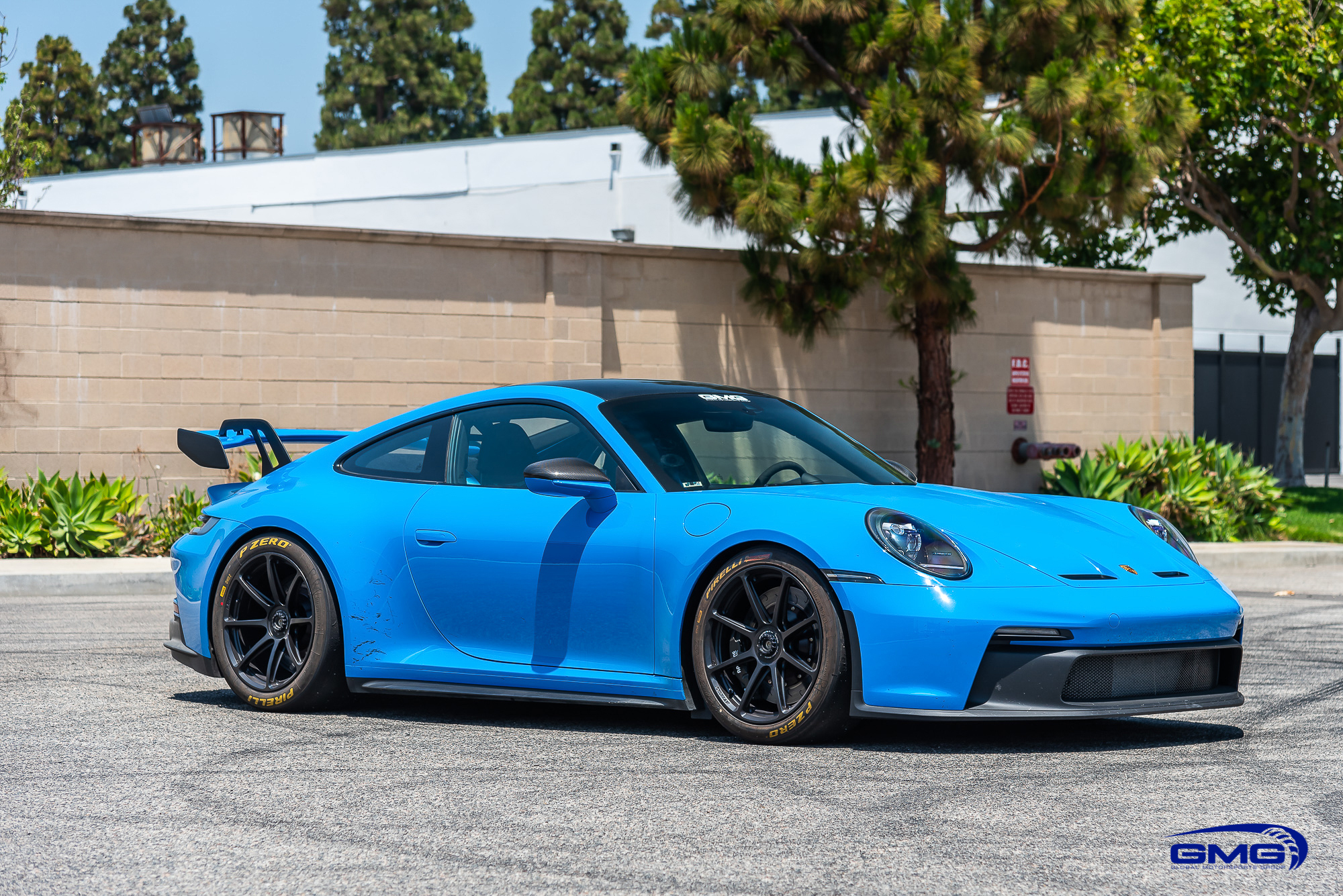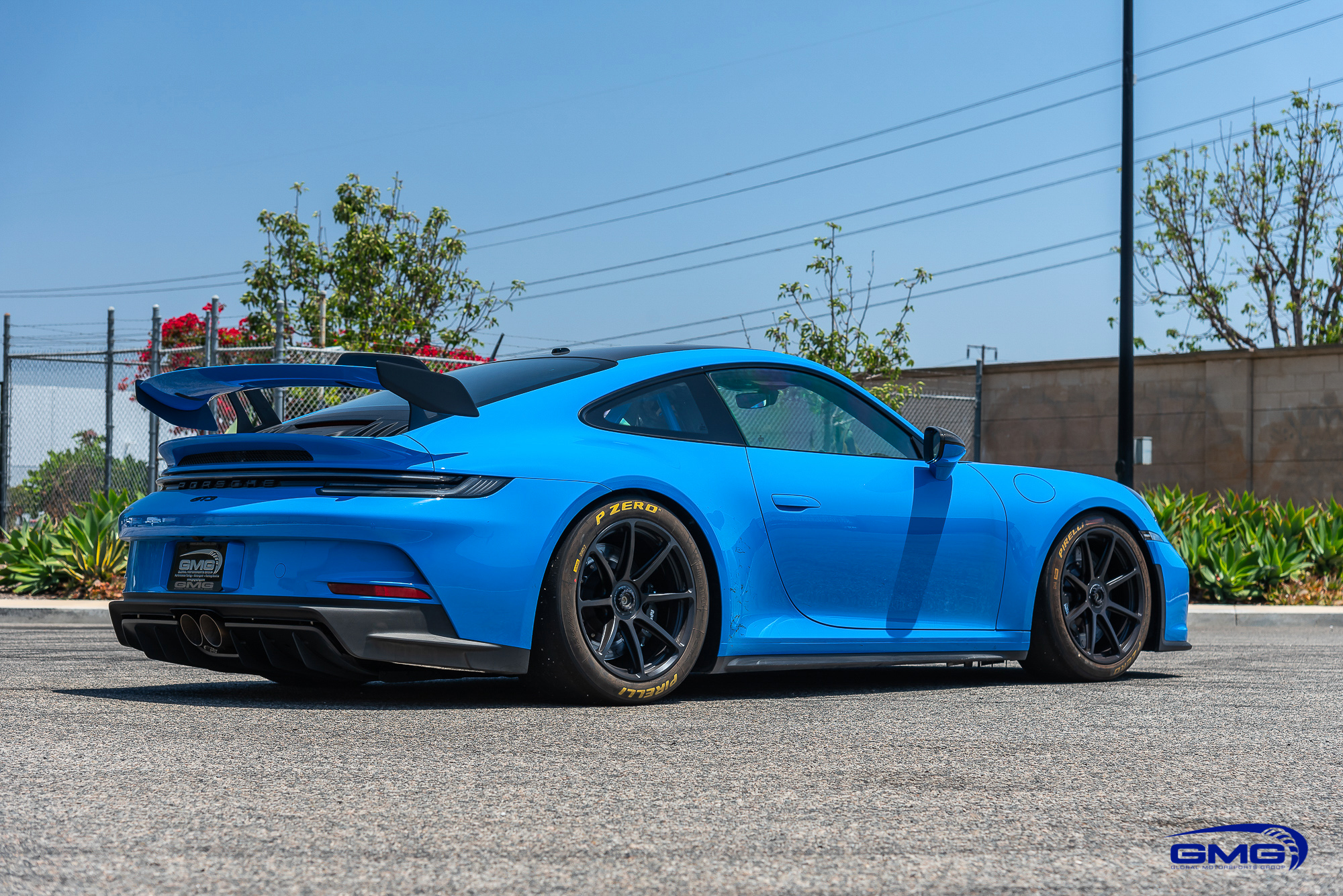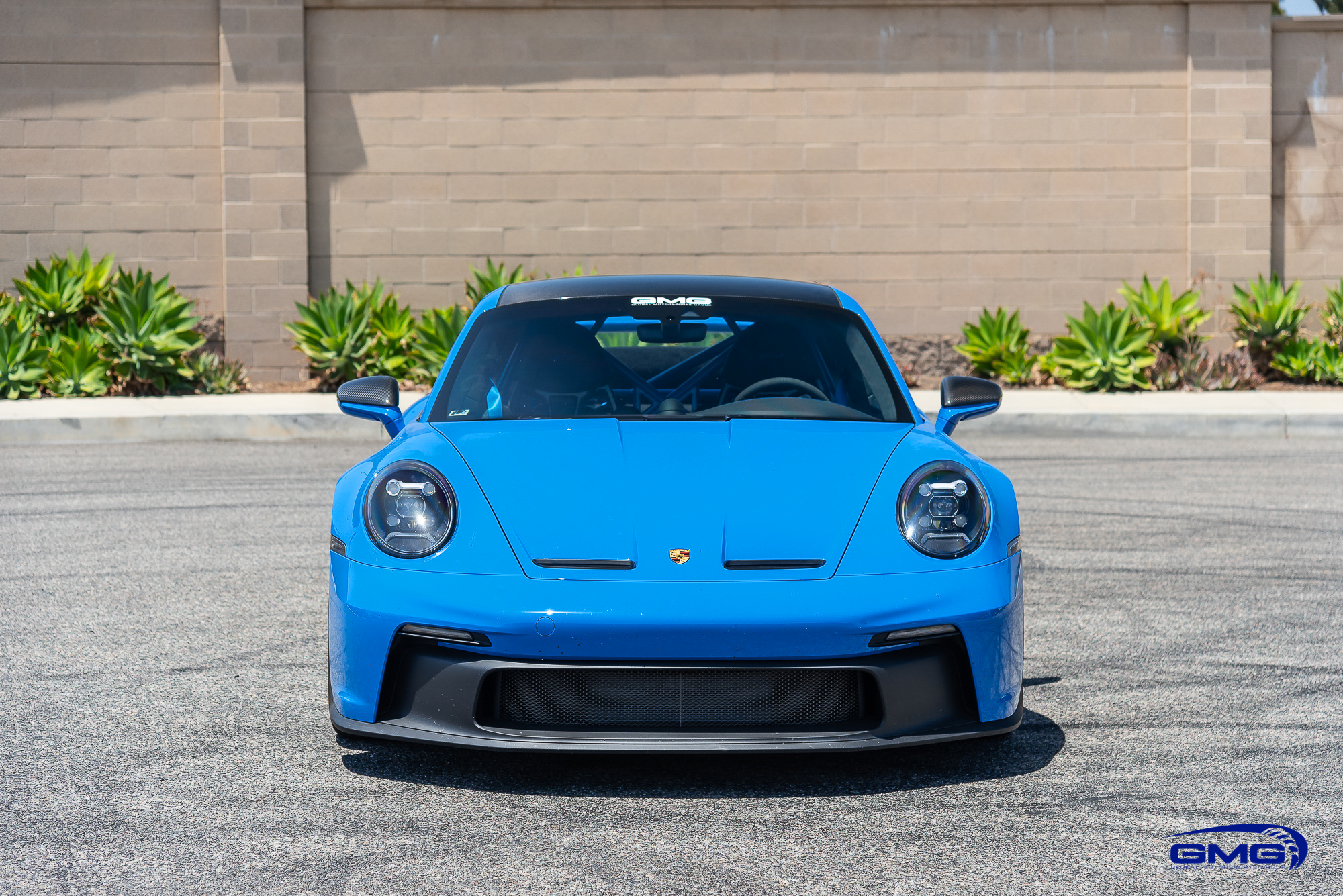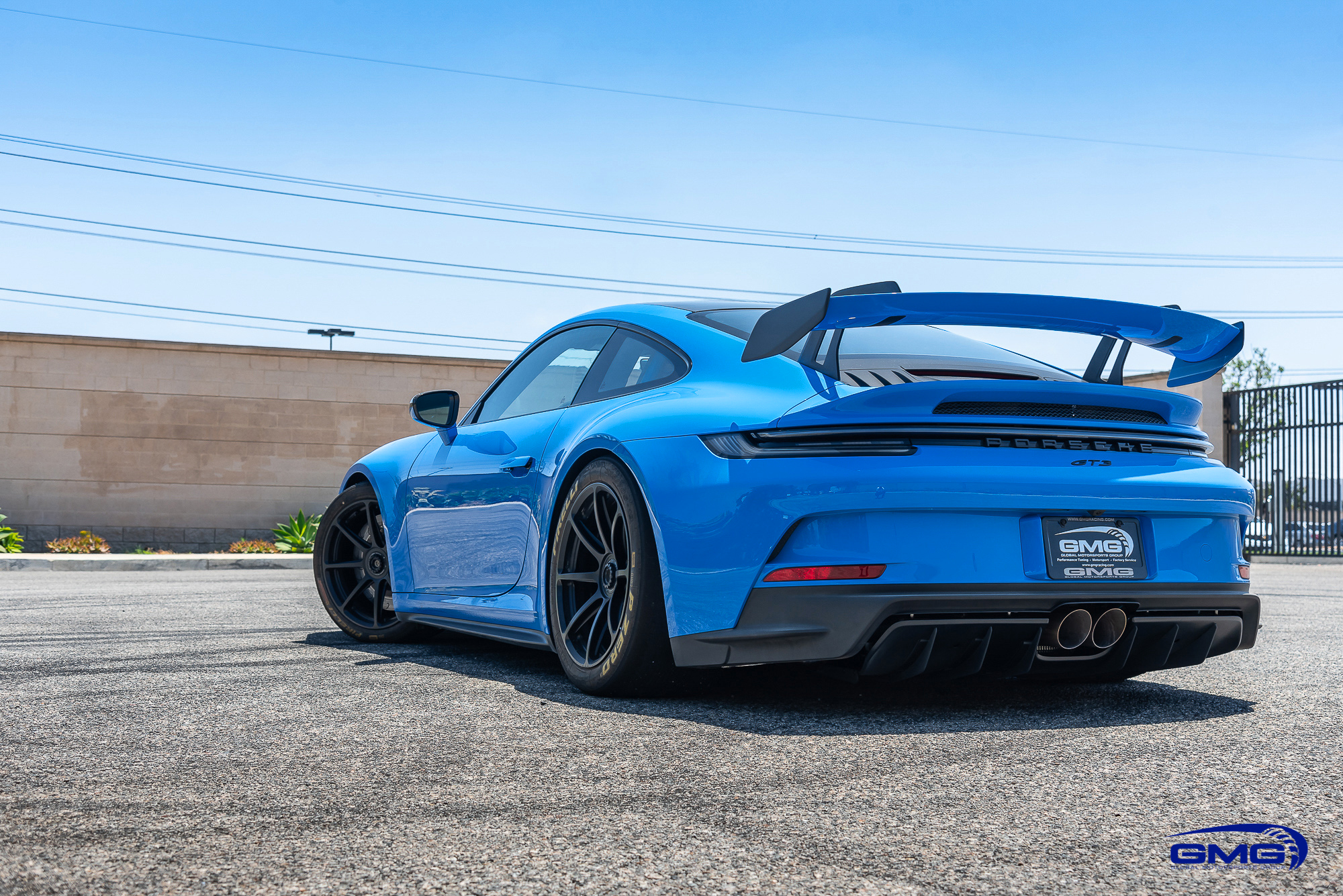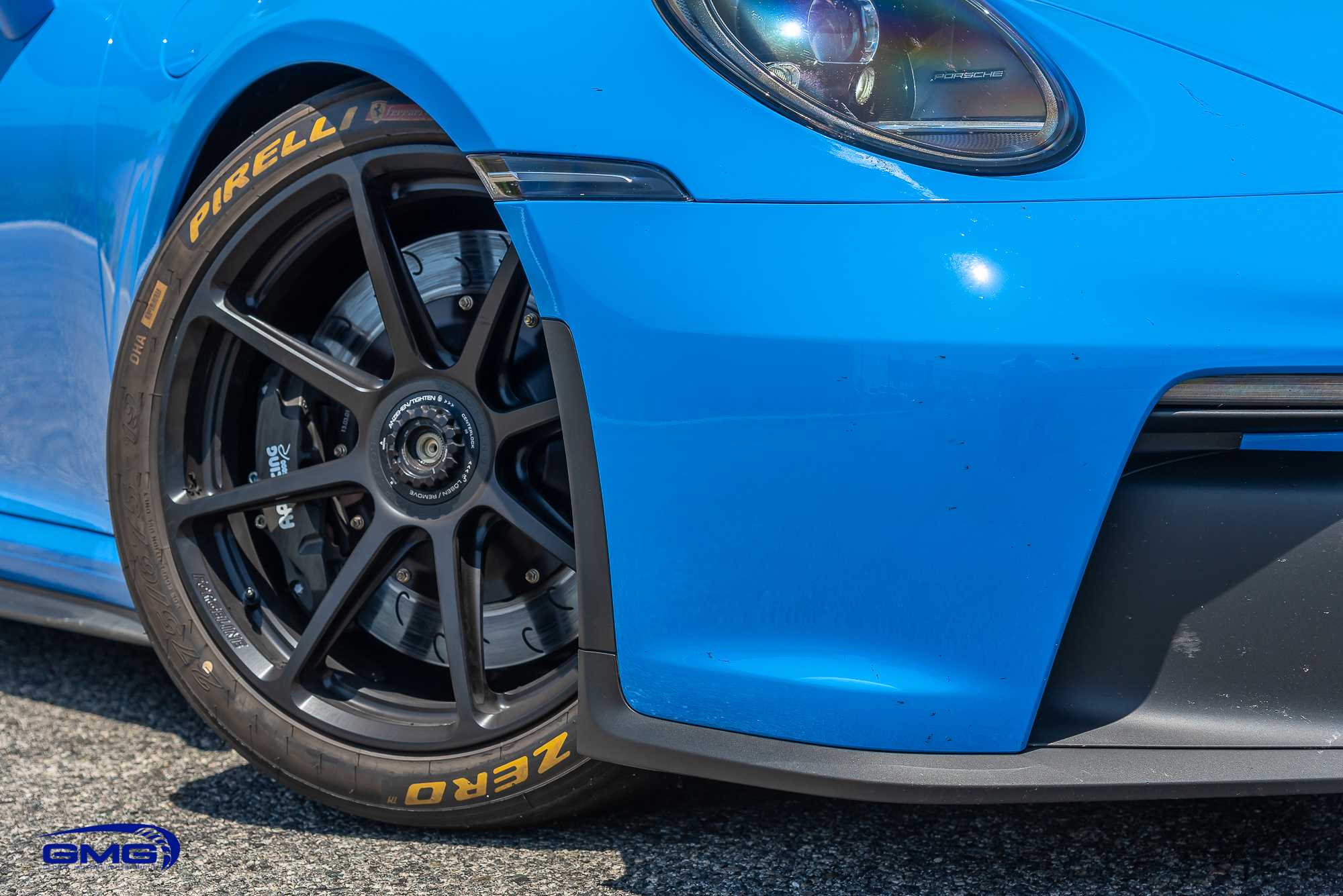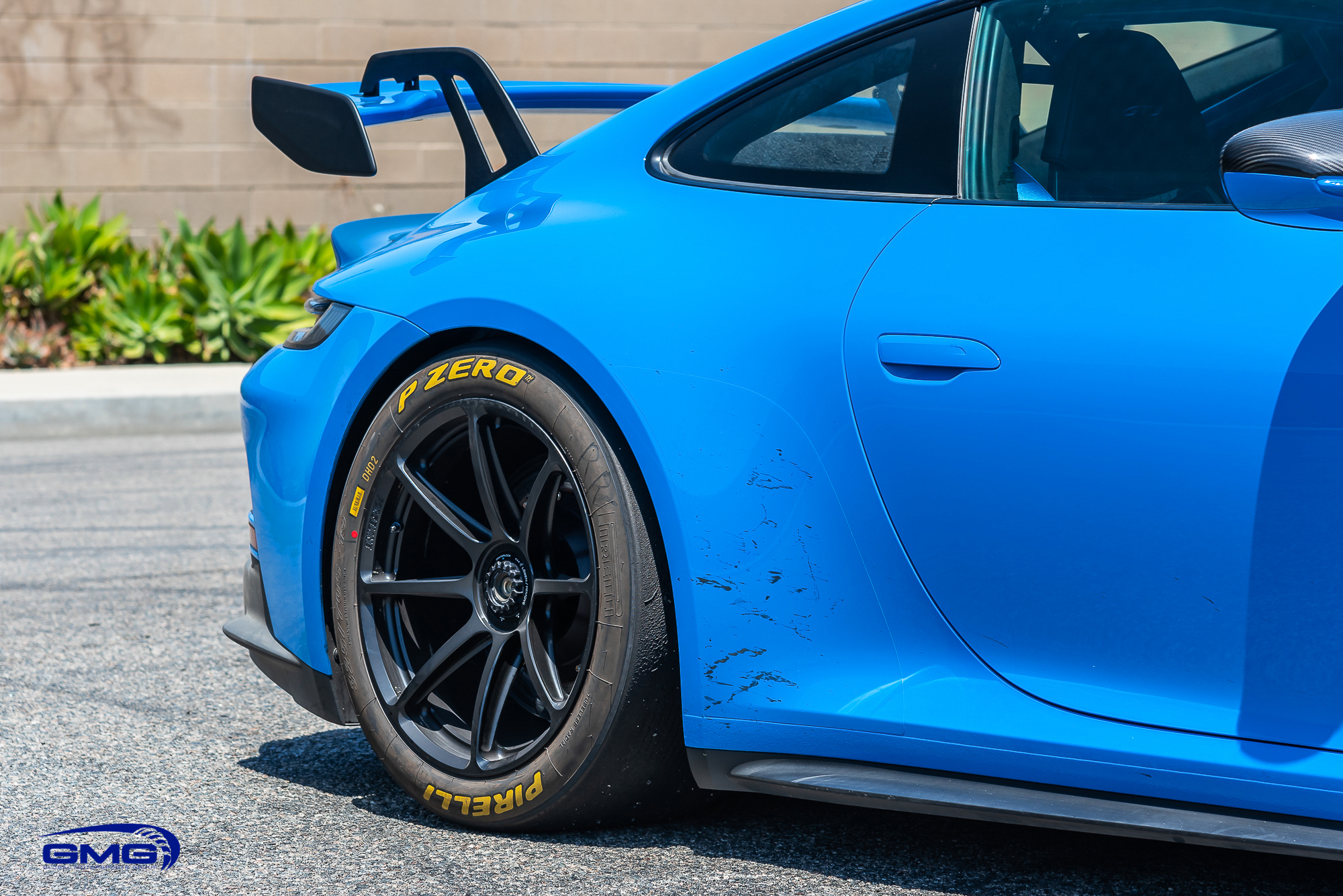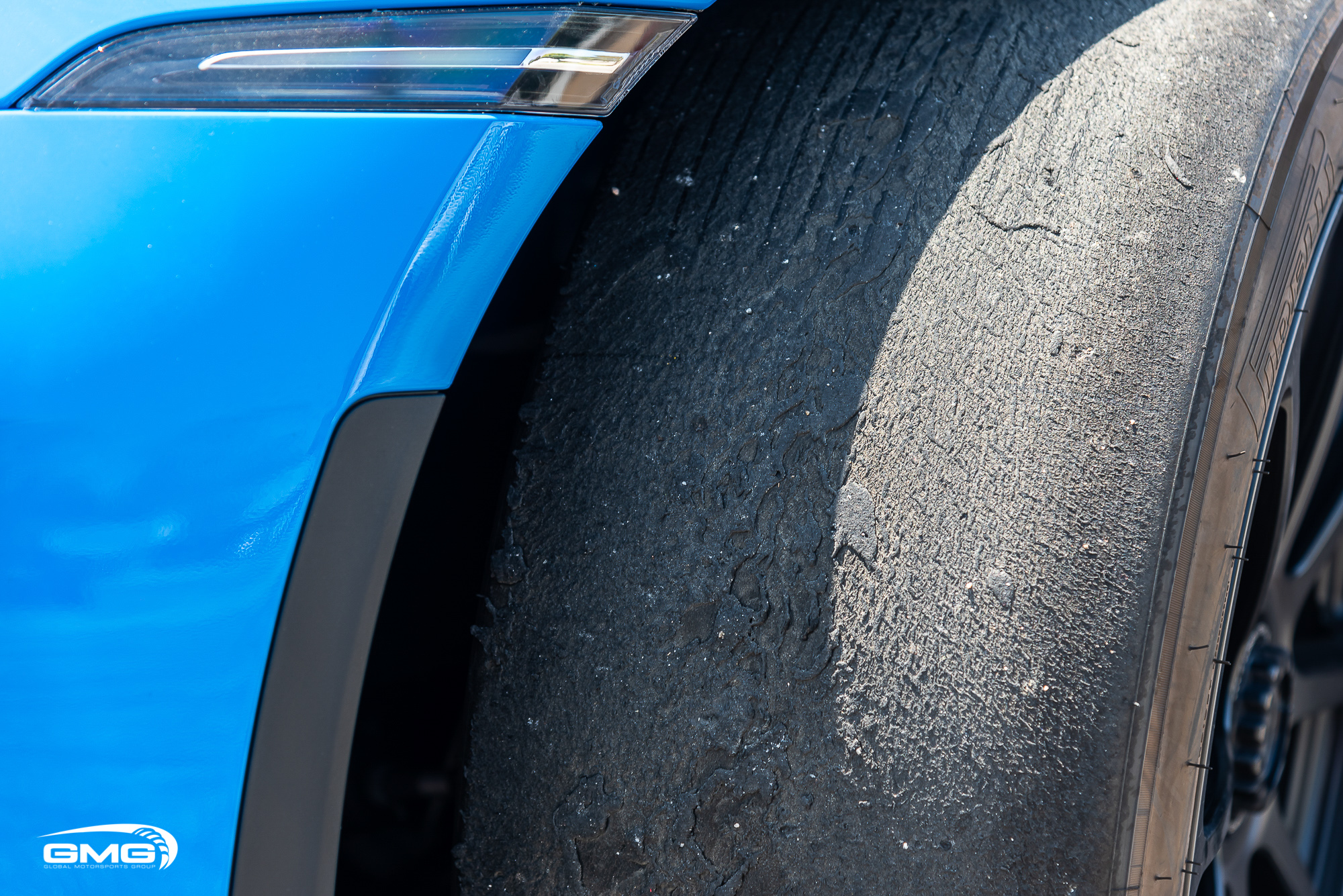 Our team has been diving in head first with research and development of this new platform to improve on the exhaust, suspension, safety, chassis, and bodywork upgrades. GMG is very familiar with the GT3, as we have been a leader in performance and track upgrades, such as our WEC Roll bar, for this enthusiast car for years. We can't wait to see what our team uncovers with this new GT3!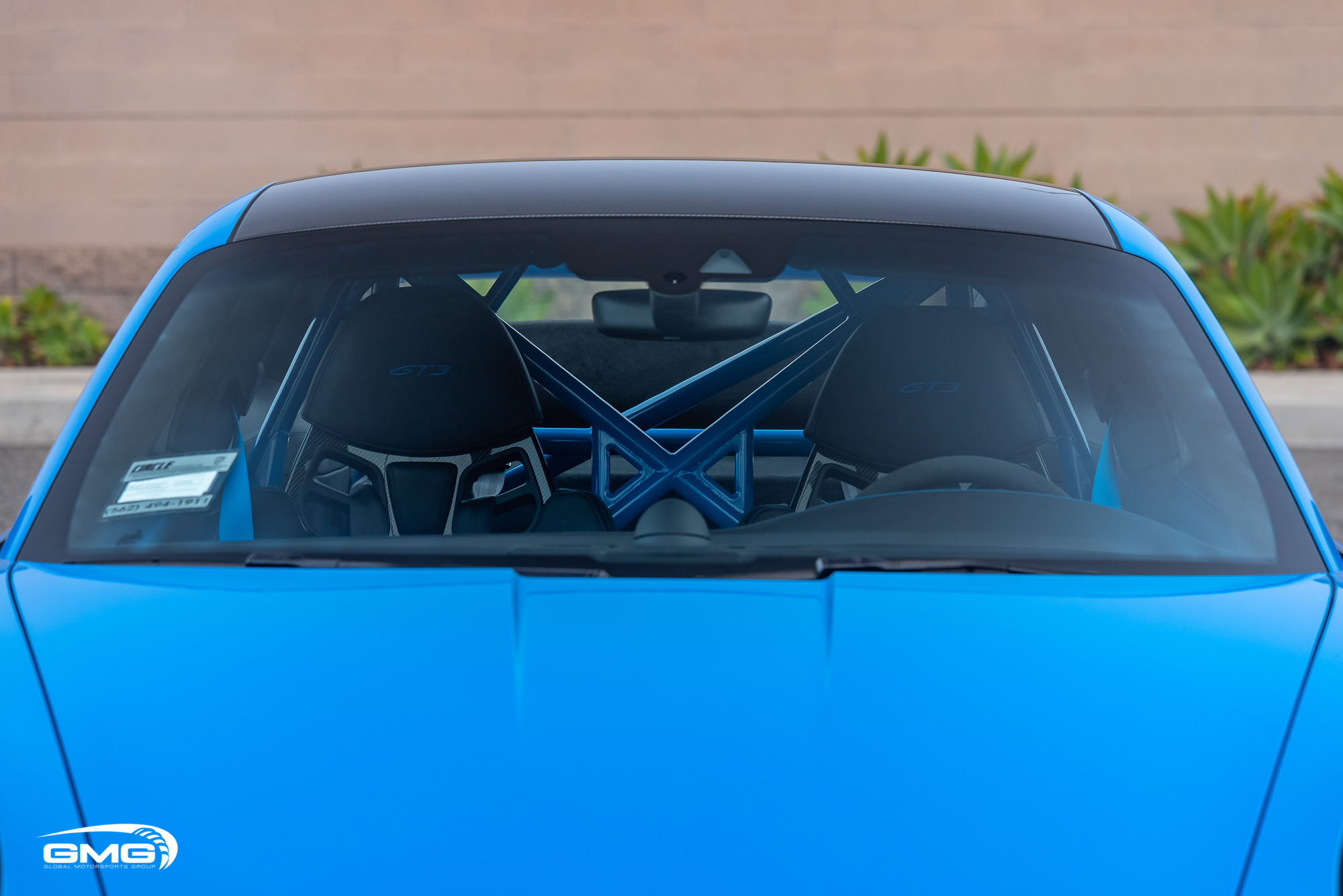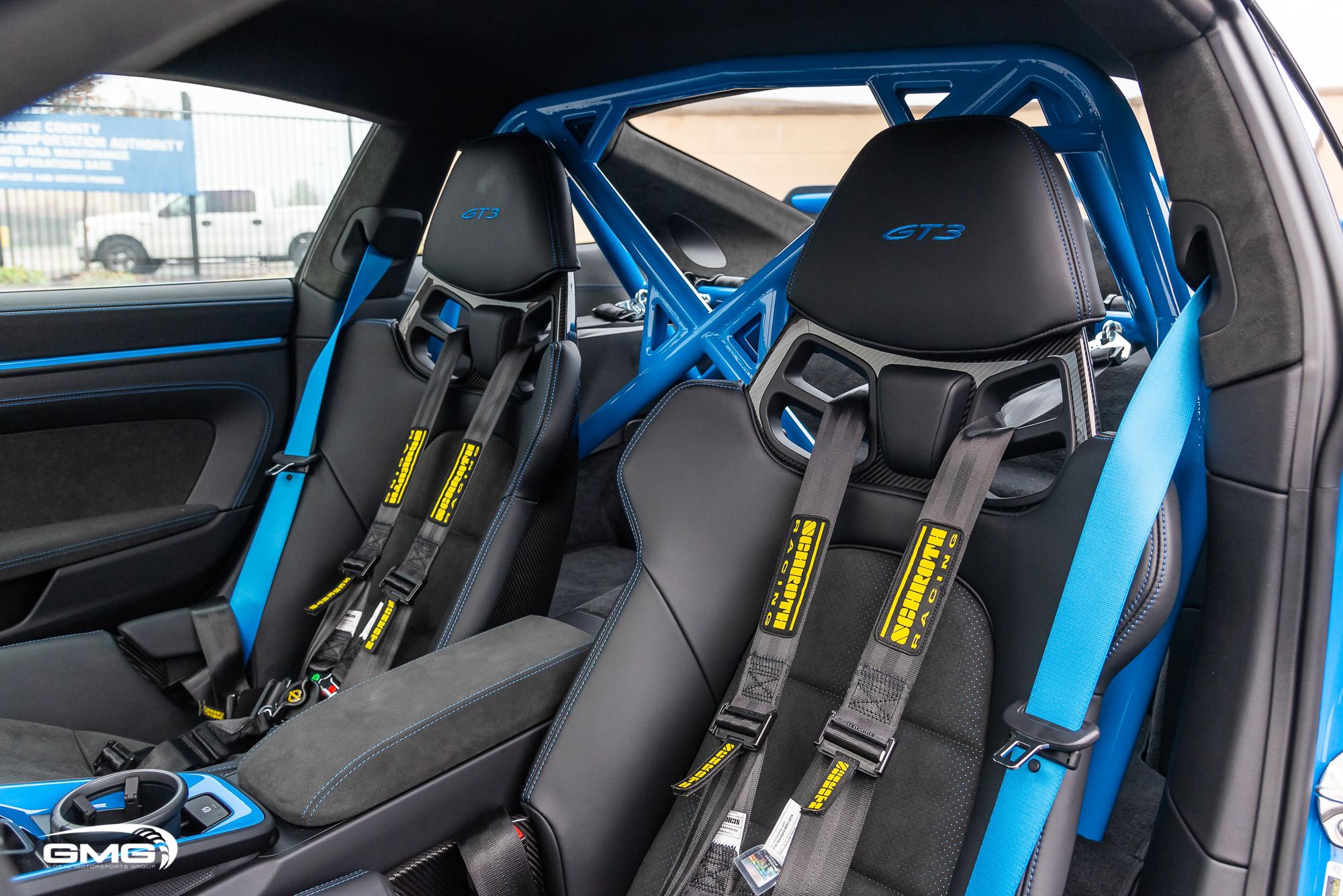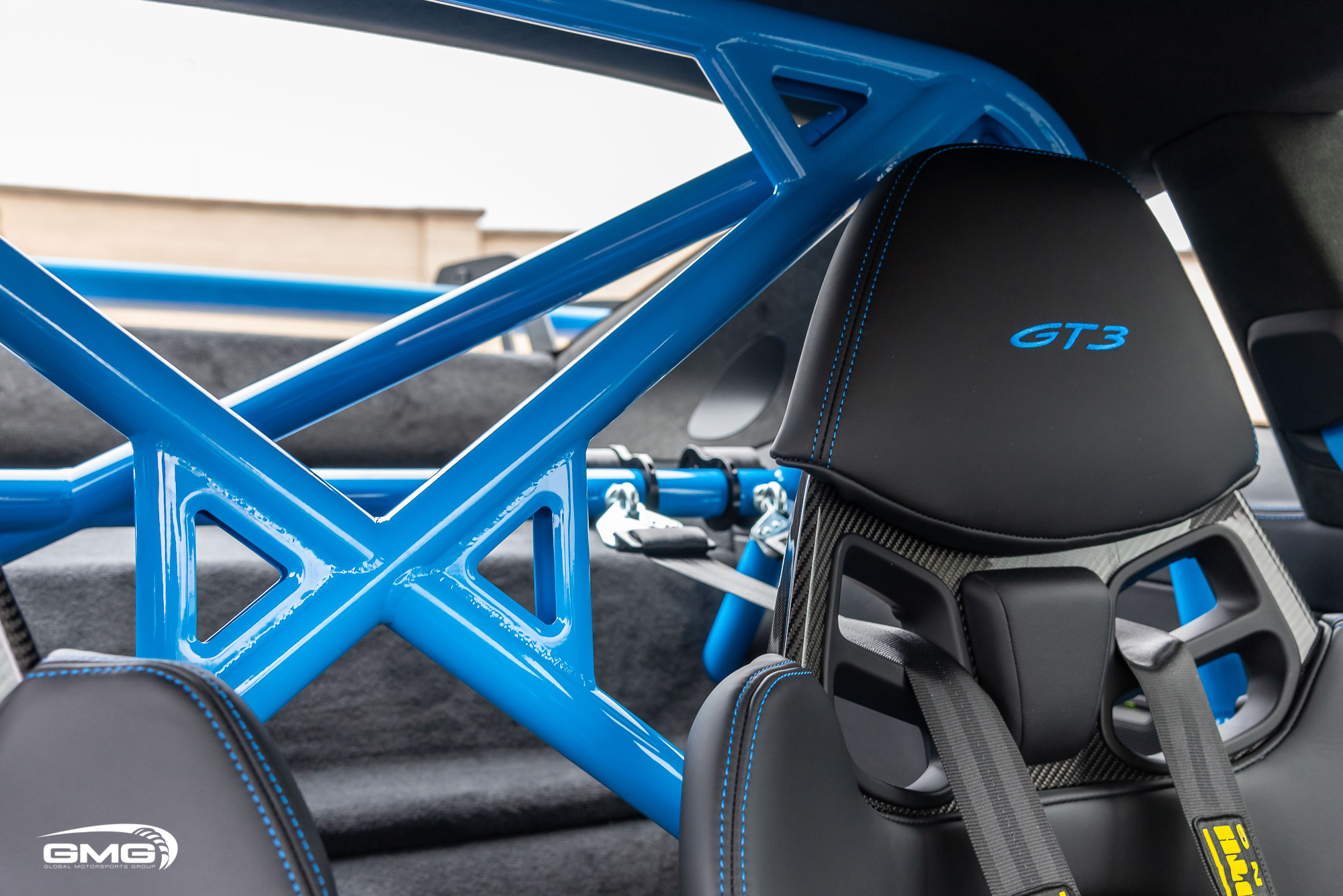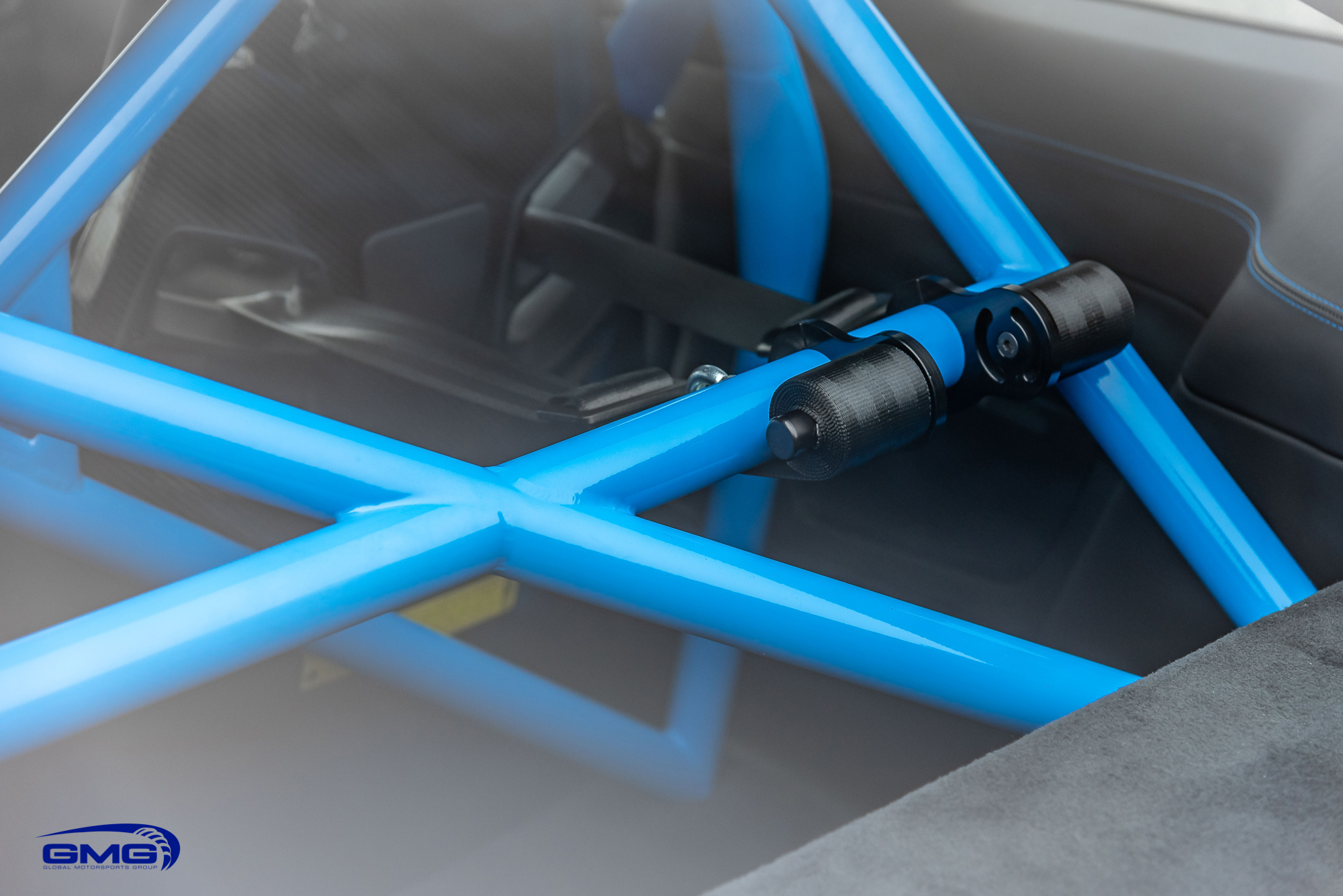 With a combination of our signature design formula and 3D scanning, we've developed exhaust systems for the 992 GT3 that we are extremely proud of! These exhausts are a direct replacement to the factory exhaust, no modifications required. We now offer our GMG GT3 WC-Sport Valved Exhaust System which is a direct replacement for the OEM center muffler. This system weighs in at only 16lbs and saves 20lbs off of the factory muffler.
Our second product is the GMG WC-Evo Race Exhaust System which is a full valved system that includes Equal Length Long Tube Headers! This setup weighs in at 46lbs, shaving 24lbs off of the OEM setup.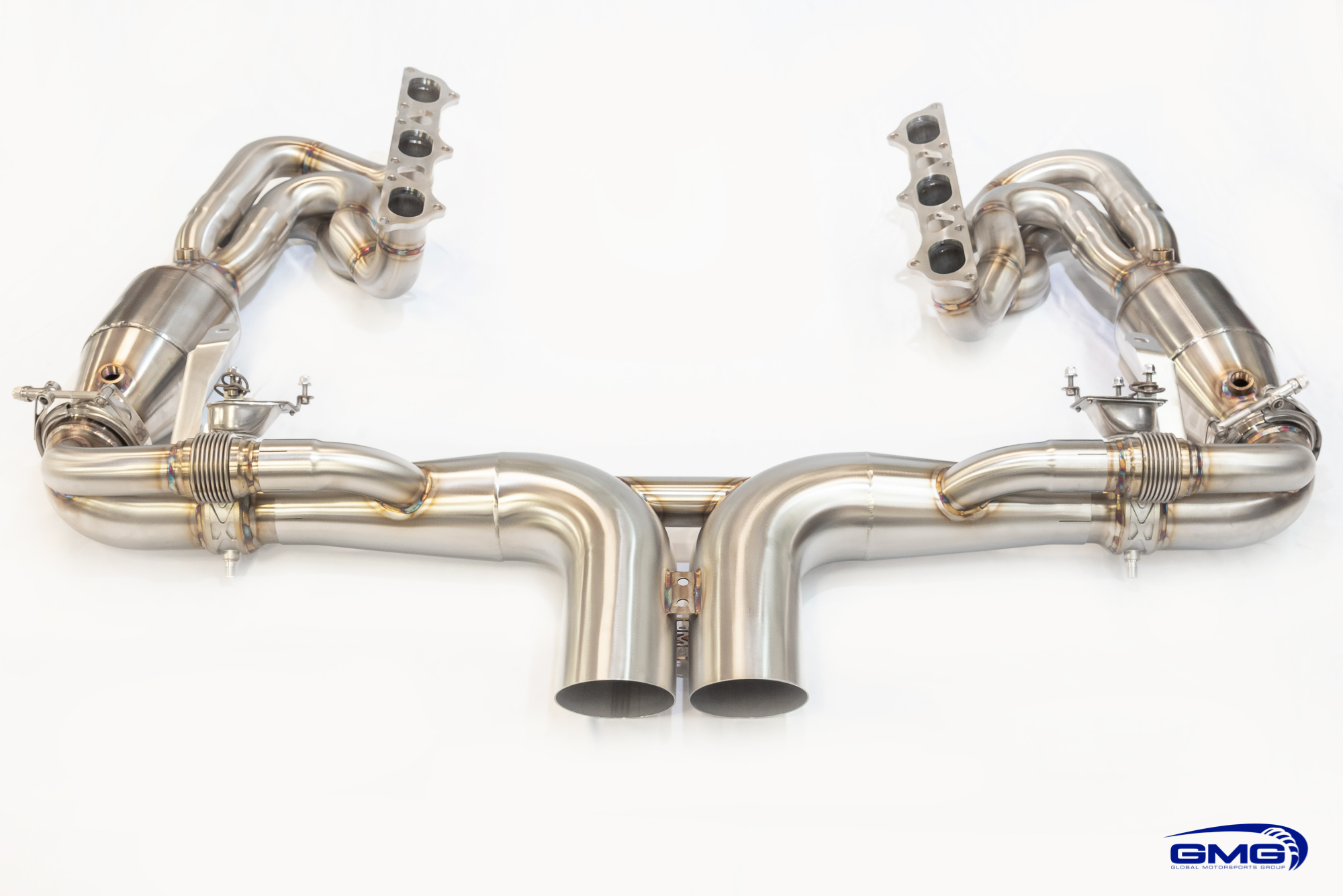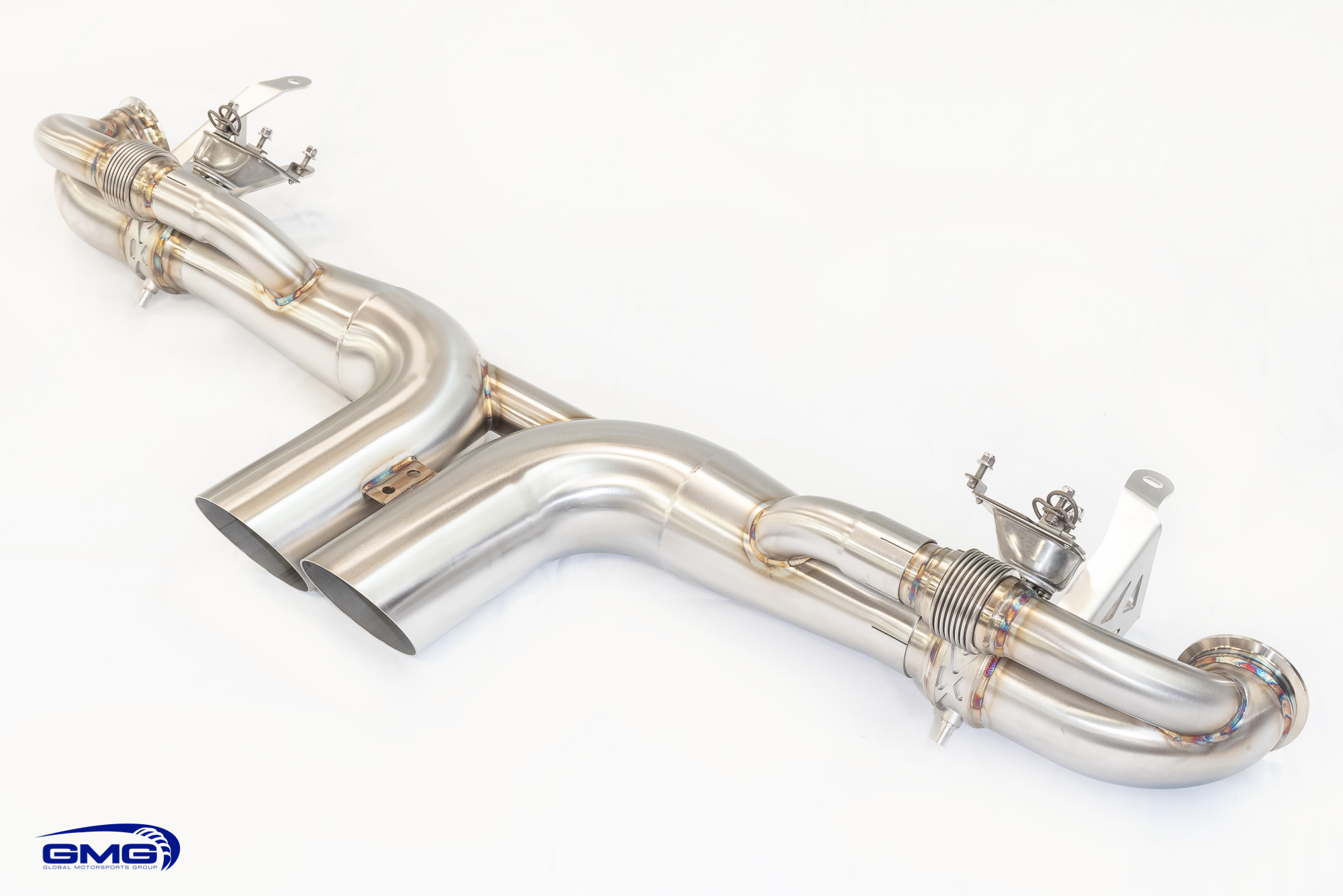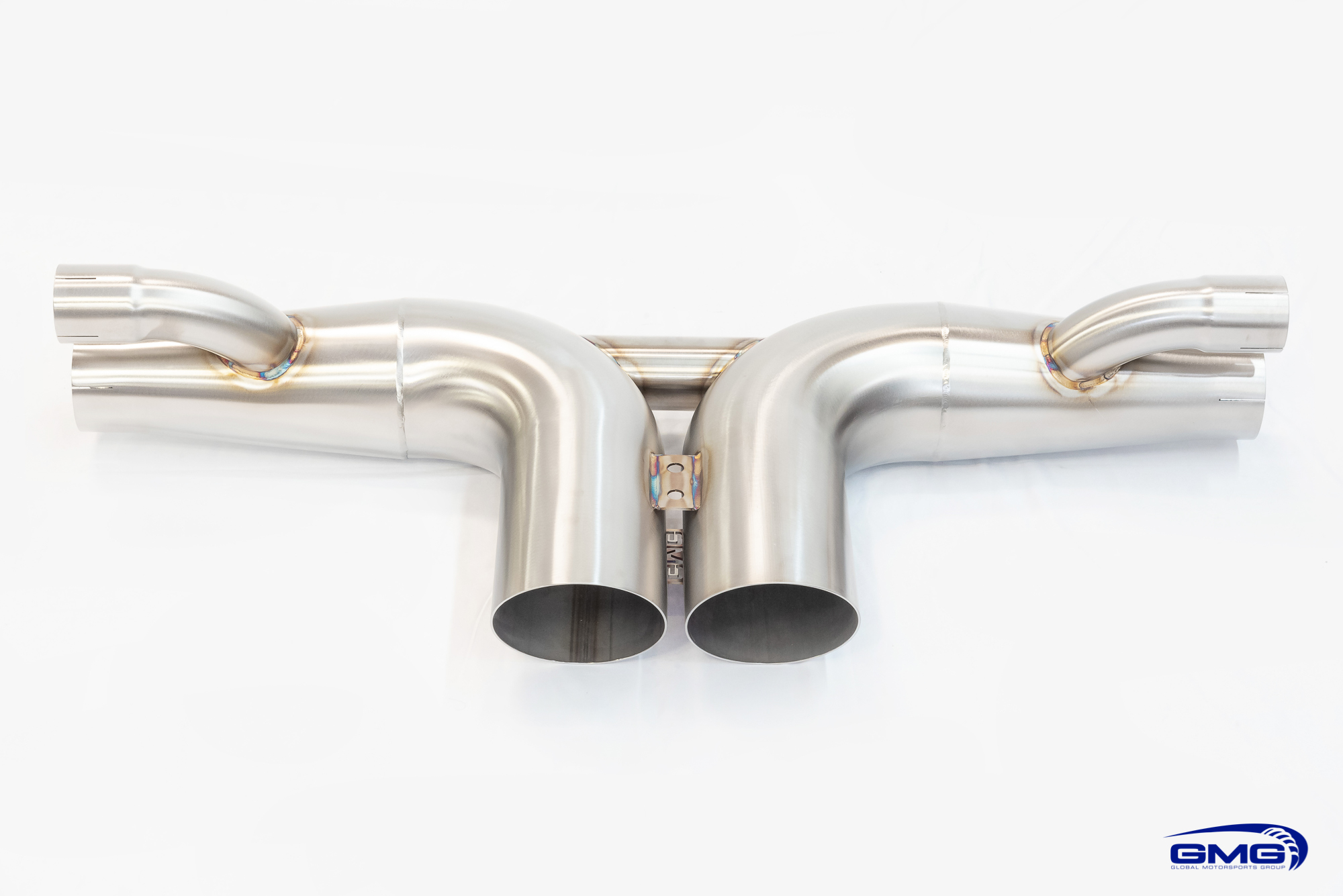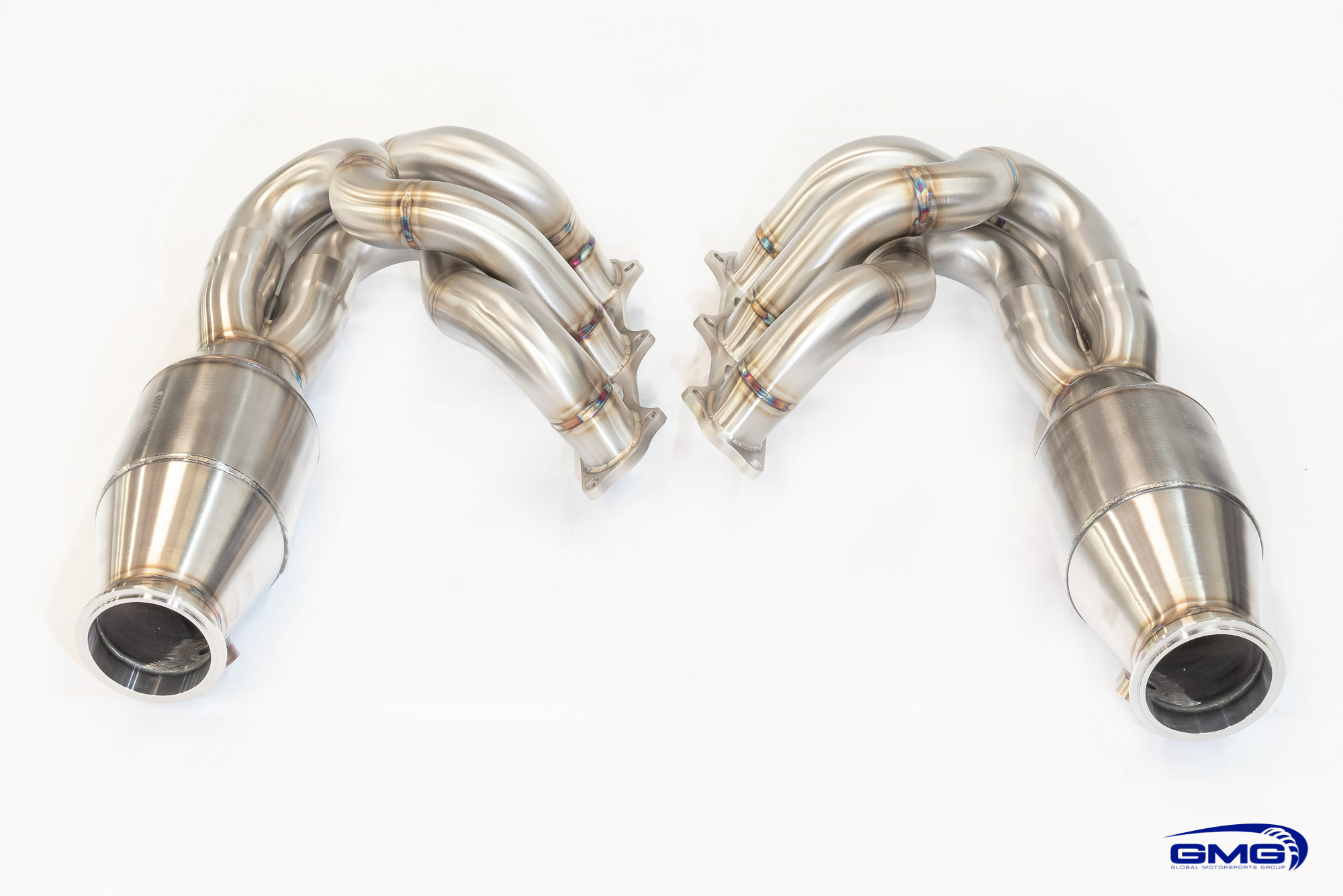 We did a dyno test to see how much of a difference our new 992 GT3 WC-Evo Race Exhaust System would make in sound and performance! We experienced a some nice gains throughout the whole rpm range, specifically from 4300-4600rpm!
GMG's WC Rear Control Arm Set is CNC-machined from aerospace grade 6061 aluminum and hard anodized for corrosion resistance. The WC Rear Control Arms feature spherical bushings to increase the rigidity of the rear suspension mounts, which improves the rear stability and responsiveness of the car during hard breaking, sudden acceleration and cornering under higher g-loads.
We took the GMG 992 GT3 to the Thermal Track to test out our latest track setup with much anticipation! The latest upgrades included: the GMG WC Rear Control Arm Set, 992 GT3 WC-Evo Race Exhaust System, AP Racing Brake Kit, and Forgeline 19" GE1 wheels with Pirelli Slicks. The car was also setup with our signature GMG Competition Alignment which we were really excited to try as a proper alignment makes a huge difference in performance. Our GMG WC Rear Control Arm upgrade gives the car greater stability and a stiffer platform, allowing hard acceleration out of corners. This translates into earlier throttle application and strong runs down the next straight. Combine that with the immense grip from the Pirelli slicks and the car can carry speed at a noticeably higher rate through turns vs a stock configuration. Our WC-Evo Race Exhaust System gives us the much needed low-end torque and hp to launch out of corners!
We will continue to test and tune on this setup while we head into the summer heat but we have to admit, we can't wait until we get a chance to test this config in 20-30 degree cooler temps as the lap times will be even quicker!
We're continuing to build and improve our 992 GT3 product line with the introduction of our WC Muffler Center Section! This newest addition is compatible with both our WC-Sport Exhaust System and the full WC-Evo Exhaust System. This center section is meant to give you a more streetable exhaust with valves closed, while still retaining the signature GMG sound you love with the valves open!