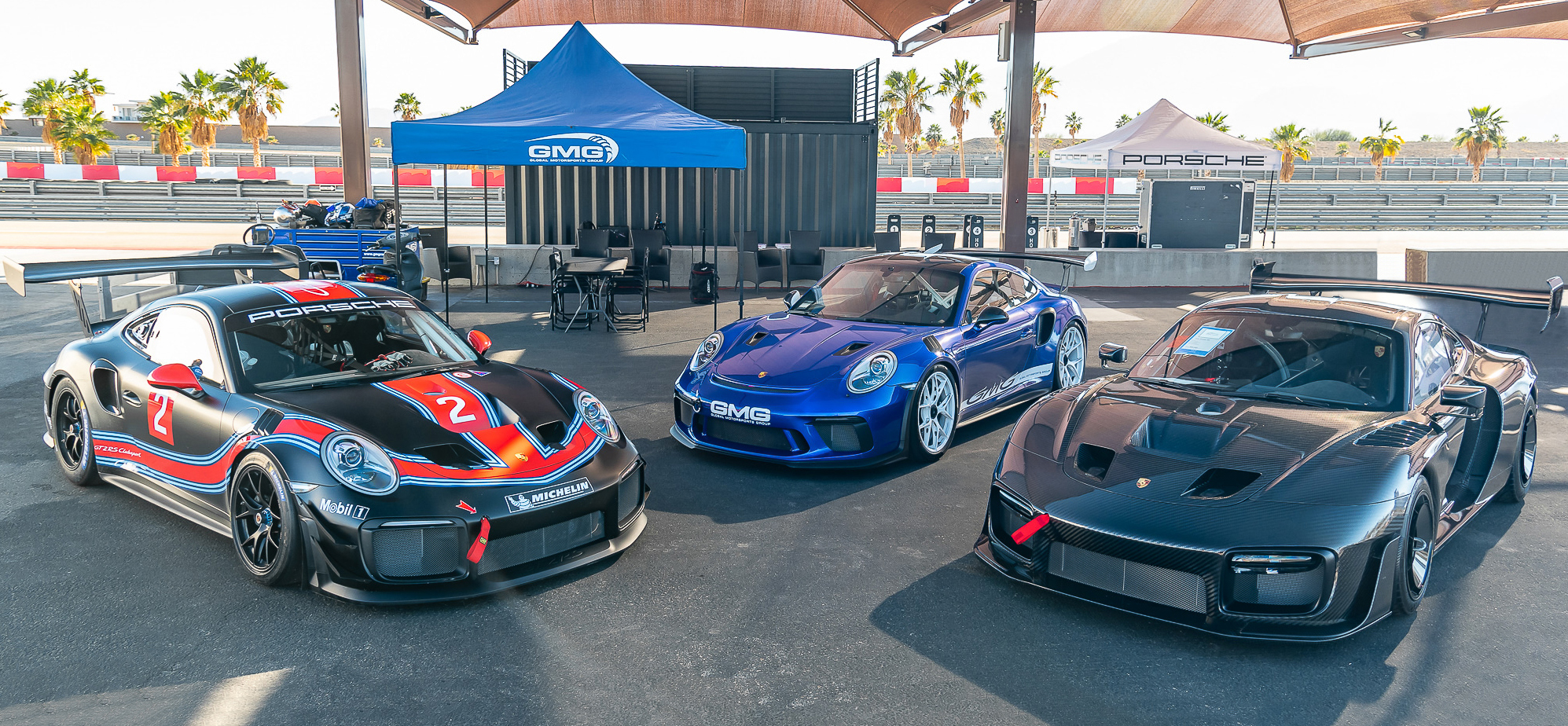 GMG RACING JOIN FORCES WITH PMNA AND PORSCHE EXPERIENCE AT THE THERMAL CLUB
The Thermal Club located just beyond Palm Springs in the beautiful California desert is a safe haven for racers, and car enthusiasts alike. GMG Racing has had the honor of hosting many track days & corporate events here!
Recently we were able to work with Porsche Motorsport North America and The Porsche Experience to help host test drives of the new 992 Carrera S, Taycan Turbo S, and the 991 GT2 RS Clubsport.
Porsche clients and potential customers were able to experience the new 992 Carrera S and Taycan Turbo S. During the Day, 3 VIP guests were picked from a drawing to take a ride-along in the 991 GT2 RS Clubsport with GMG Racing Team Owner, James Sofronas who helped debut the GT2RS Clubsport at Circuit de Spa-Francorchamps a little over year ago last summer. These guests were treated to the ride of a lifetime!