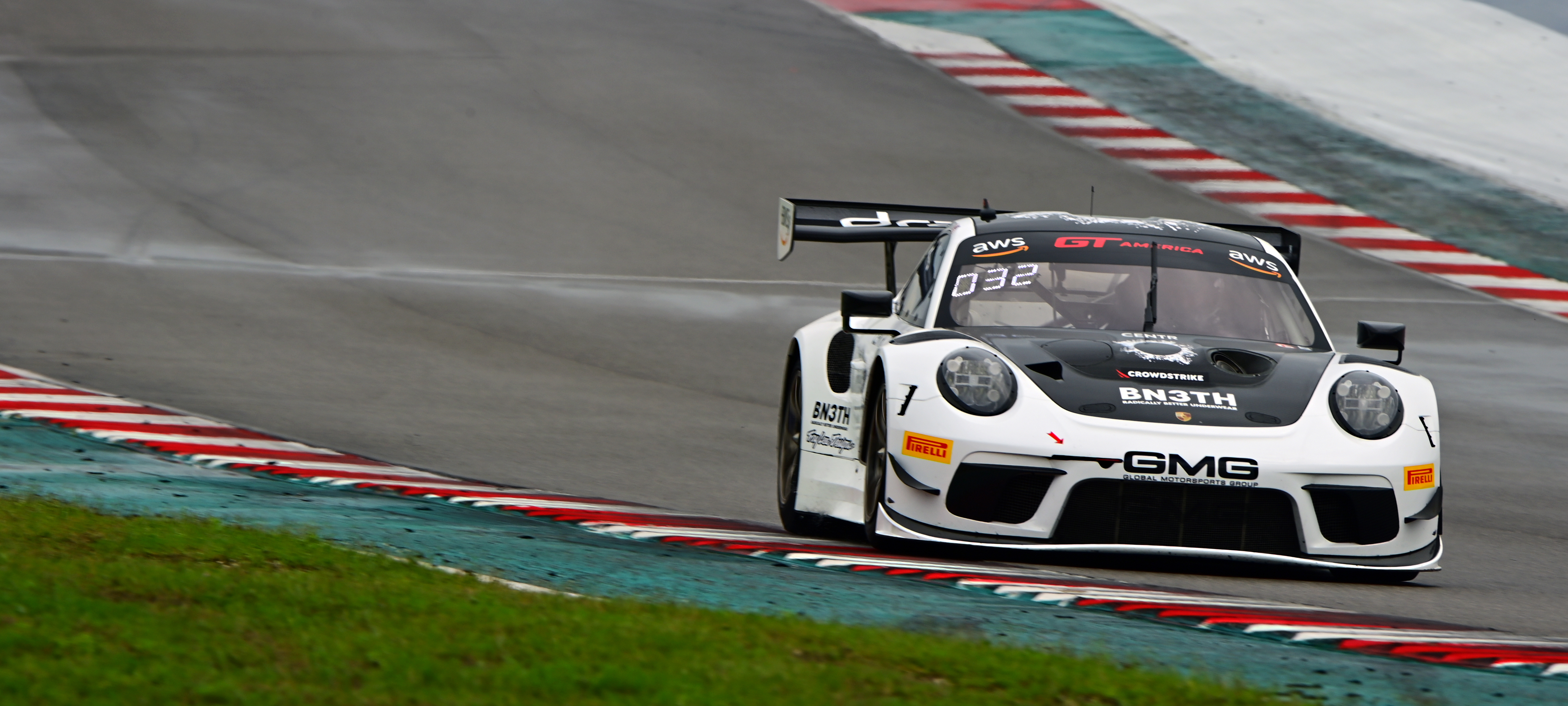 "Virginia is for Lovers", or so they say – but we're here hunting hardware, not hook ups! GMG Racing has packed up the party bus, heading to Virginia International Raceway for the GT America and GT4 Sprint-x Series rounds this weekend. VIR is known as a pure driver's raceway, and we're excited to bring out Aston Martin and Porsche weaponry to one of the country's most underrated tracks, especially with fans welcomed back into the stands. Four cars – three drivers – two marques – one team.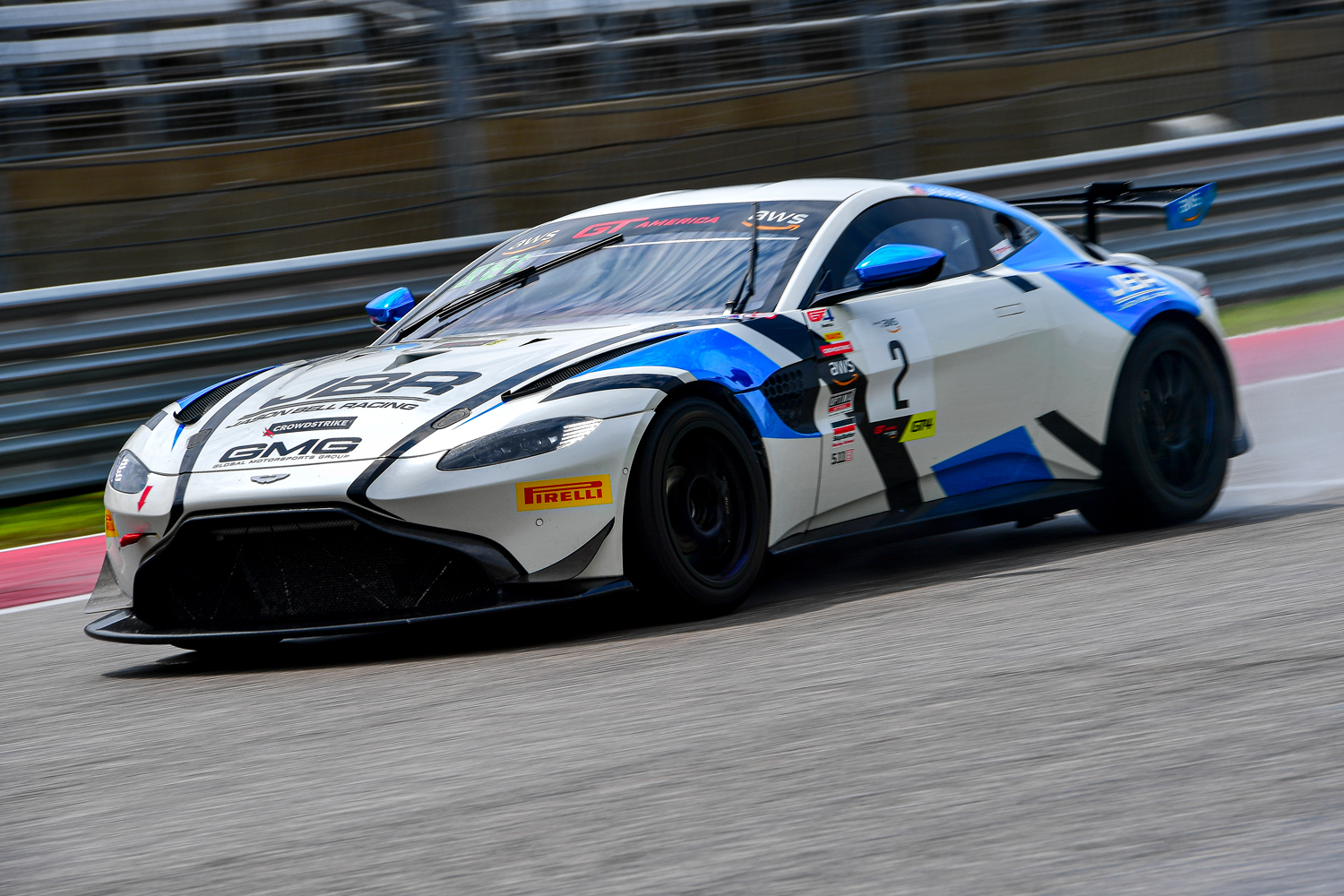 As he does for most of our SRO GT racing weekends, Jason Bell is taking the GMG Racing helm and leading from behind the wheel of his Aston Martin Vantage. He's looking to capitalize on his nail-biter 3rd place finish last round in Texas with a victory this weekend in Virginia! He'll take two swings at the top step, first in the GT America race, and then with co-driver and coach Andrew Davis in GT4 America Sprint X. He's pumped to get going, saying "I've always loved VIR, and I think the Astons should be good here – the GMG crew has been working hard since Circuit of the Americas to get them ready to race this weekend! Plus, with my new IV Joint partnership, I'm ready to go racing this weekend!"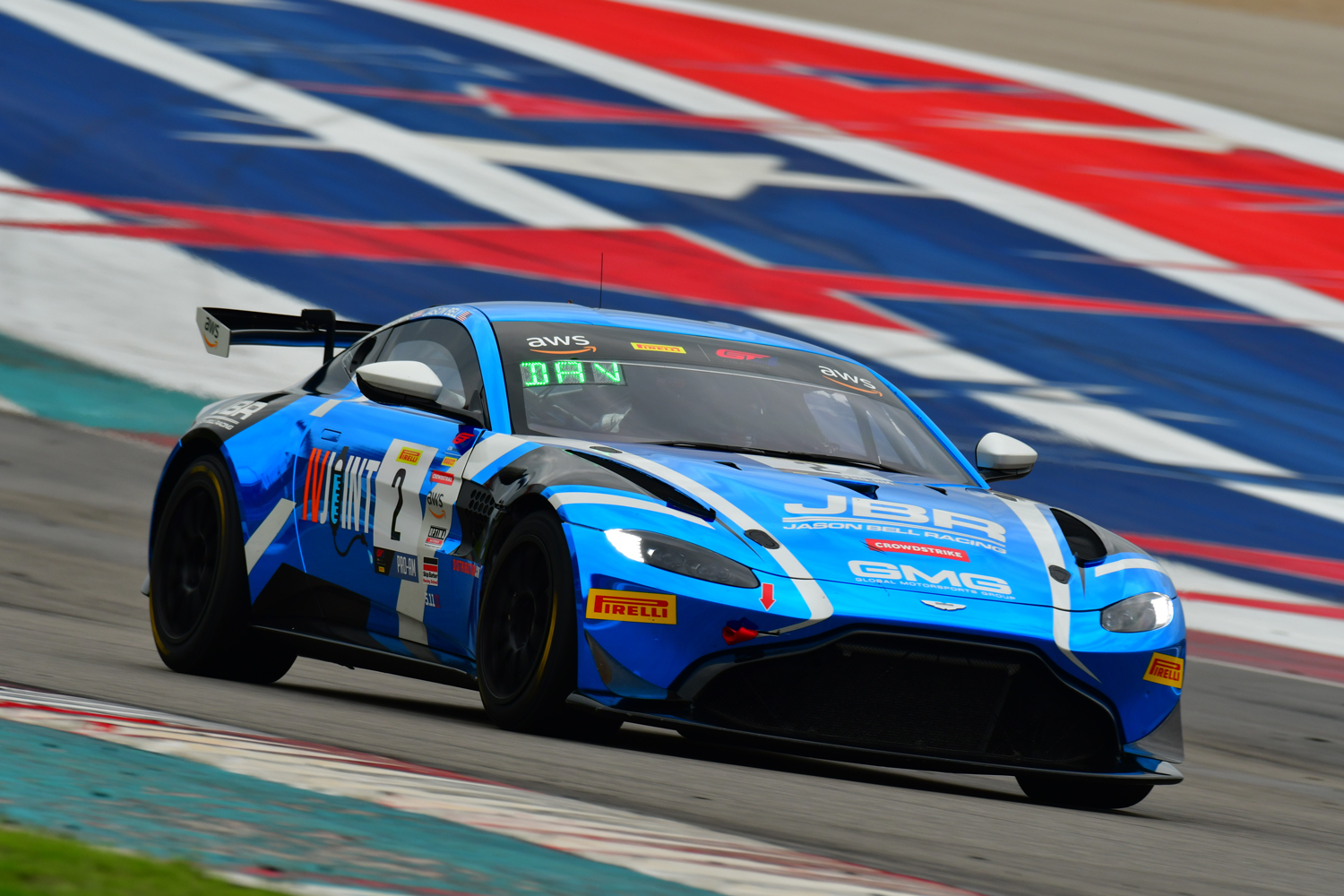 Davis is backing him at every turn, adding that "…we've been going over all of the video and data. I'm feeling very prepared heading into VIR, and with GMG prepping the Aston, I know we'll have a good car under us. Can't wait to get out there!"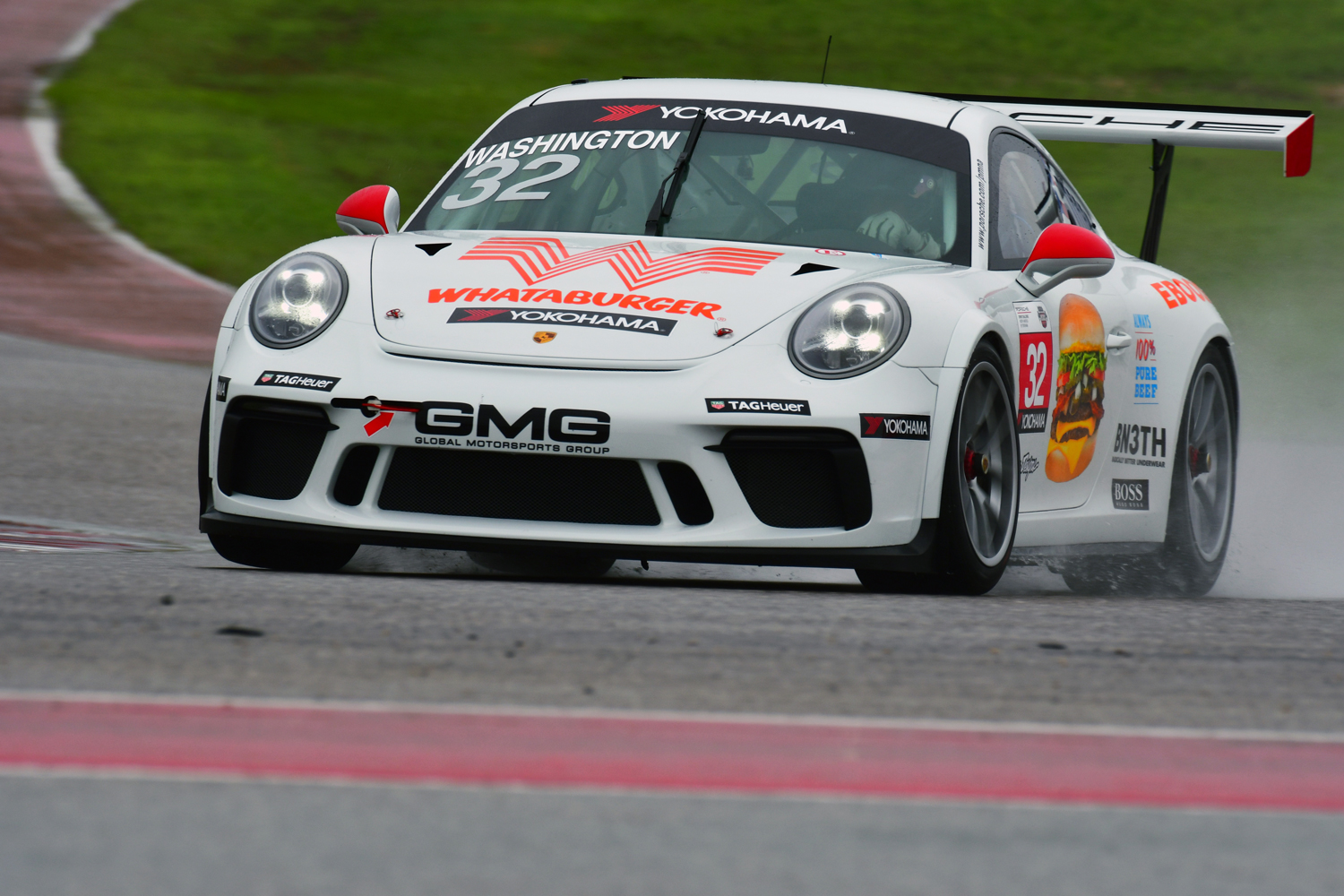 Piloting the GMG Porsches this round is Kyle Washington. He's never treaded the tarmac at VIR, and we're excited to see him embrace the challenge. Per usual, he's tackling two different series in two different Porsches: First, in the 911 GT3R in the GT America Series, and then in the MOVO-supported 911 GT3 Cup Car in the Porsche Sprint Challenge USA Series. With backing from Centr, BN3TH, Seaspan, and DraganFly, we're excited to see him light up both events, especially after his "Cheeseburger Car" with Whataburger branding made a splash in Texas last round. He doesn't seem shy about the challenge of a new track, saying "I've heard so much about VIR, and I've been working hard with my coaches and GMG to be ready to race it for the first time!"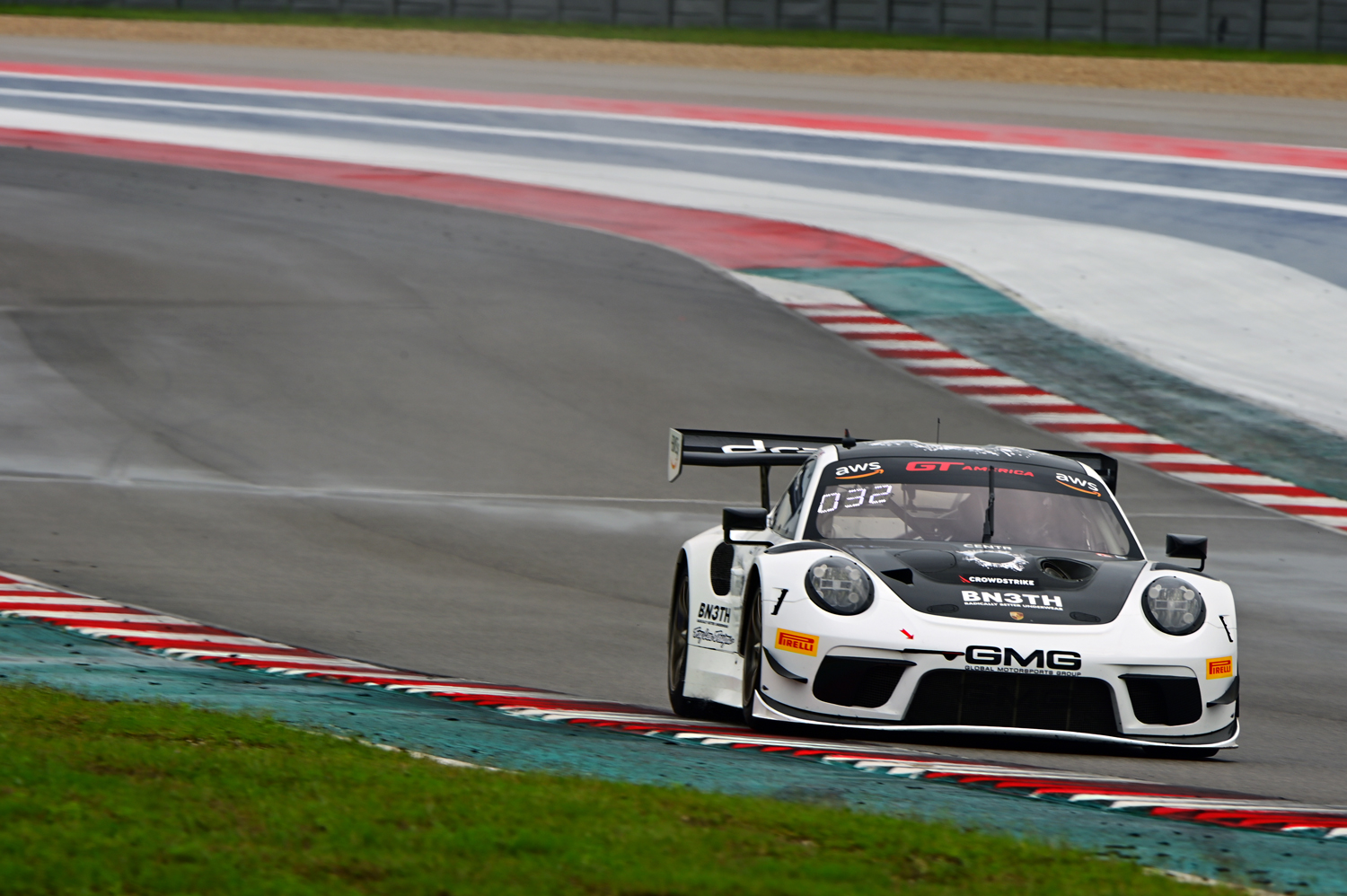 We might be far from home, but racing with four cars in Virginia should net us some podiums and series points. Team owner James Sofronas is enthusiastic, saying "We've done so much work behind the scenes for Jason and Kyle – I know the work will pay off, and we've come prepared to win!"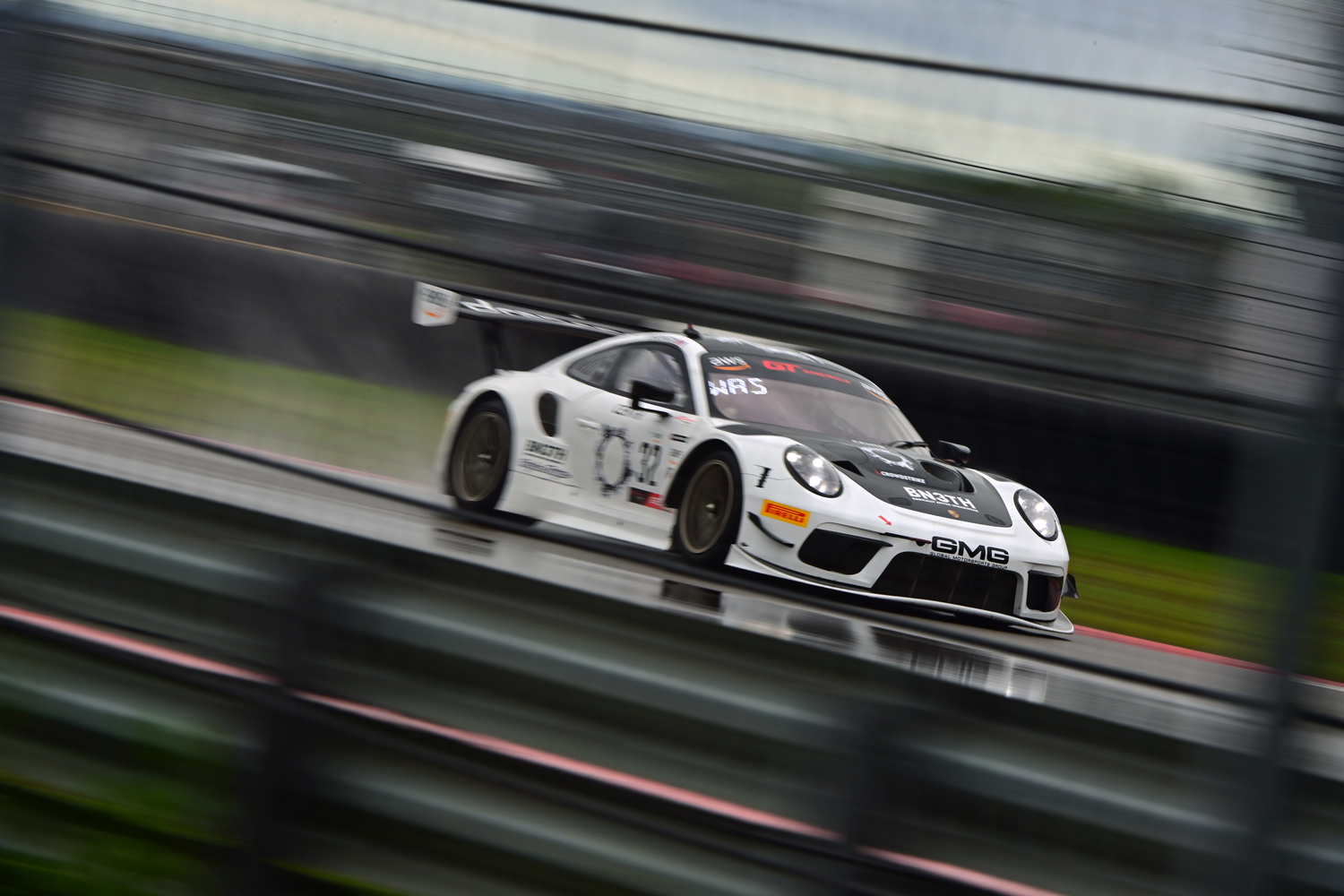 Logistics director Joe Foster shares the optimism, especially with fans back watching. "I'm so excited to be back at VIR – it's always one of my favorite stops on the schedule. With fans back in the stands and around the paddock, it adds another level of excitement that we've been looking forward to for a long time!"
Follow the action this weekend via the usual GMG social channels, and a livestream on the GTWorld YouTube channel will be running concurrently. See you out there!