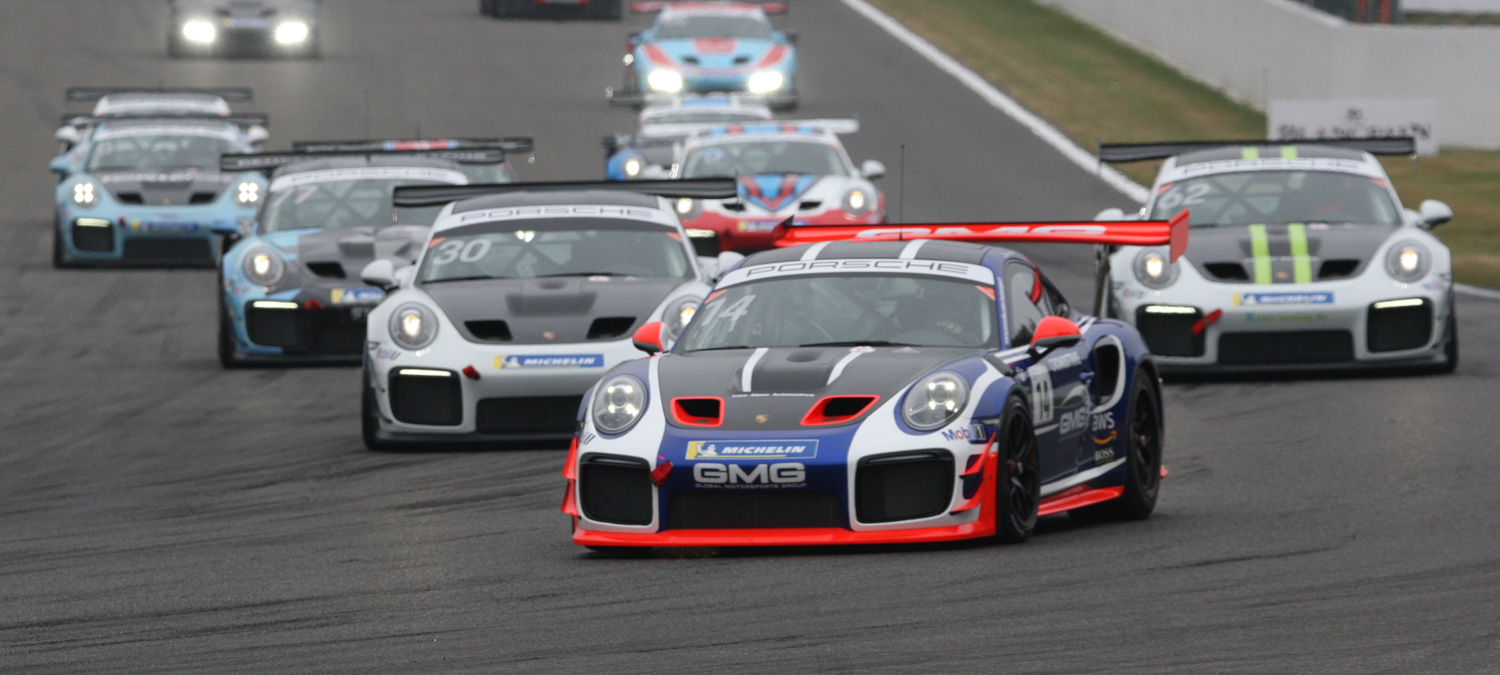 GMG Enjoys Successful GT2 Debut at Spa
Taking delivery of two all-new Porsche 911 GT2 Clubsport machines in time for the debut of the debut of the category, Global Motorsports Group's (GMG) Jason Bell and James Sofronas would enjoy a strong weekend at the famed Spa-Francorchamps circuit in Belgium. Taking place as a supporting event to the famed 24 Hours of Spa, both drivers would enjoy a double-header of exhibition races without incurring any major incidents, and a top-five finish for Sofronas.
"This was a fantastic experience," stated Sofronas. "Competing at Spa is on the bucket list for any driver, and to do it as part of one of the biggest events of the year is something I'll always remember. The ENTIRE weekend provided a lot of on-track fun for both myself and Jason Bell, but closing the event with a strong shot at a podium and ultimately a top-five on a track I'd never been to, I can walk away pretty happy. Taking delivery of the new Porsche 911 GT2 RS Clubsport, I was instantly impressed with the characteristics of the car. Between the performance characteristics and the overall concept of the SRO's GT2 platform, we're now able to present an amazing new program for our customers in 2020, and we've already plans to run a number of entries in the coming year."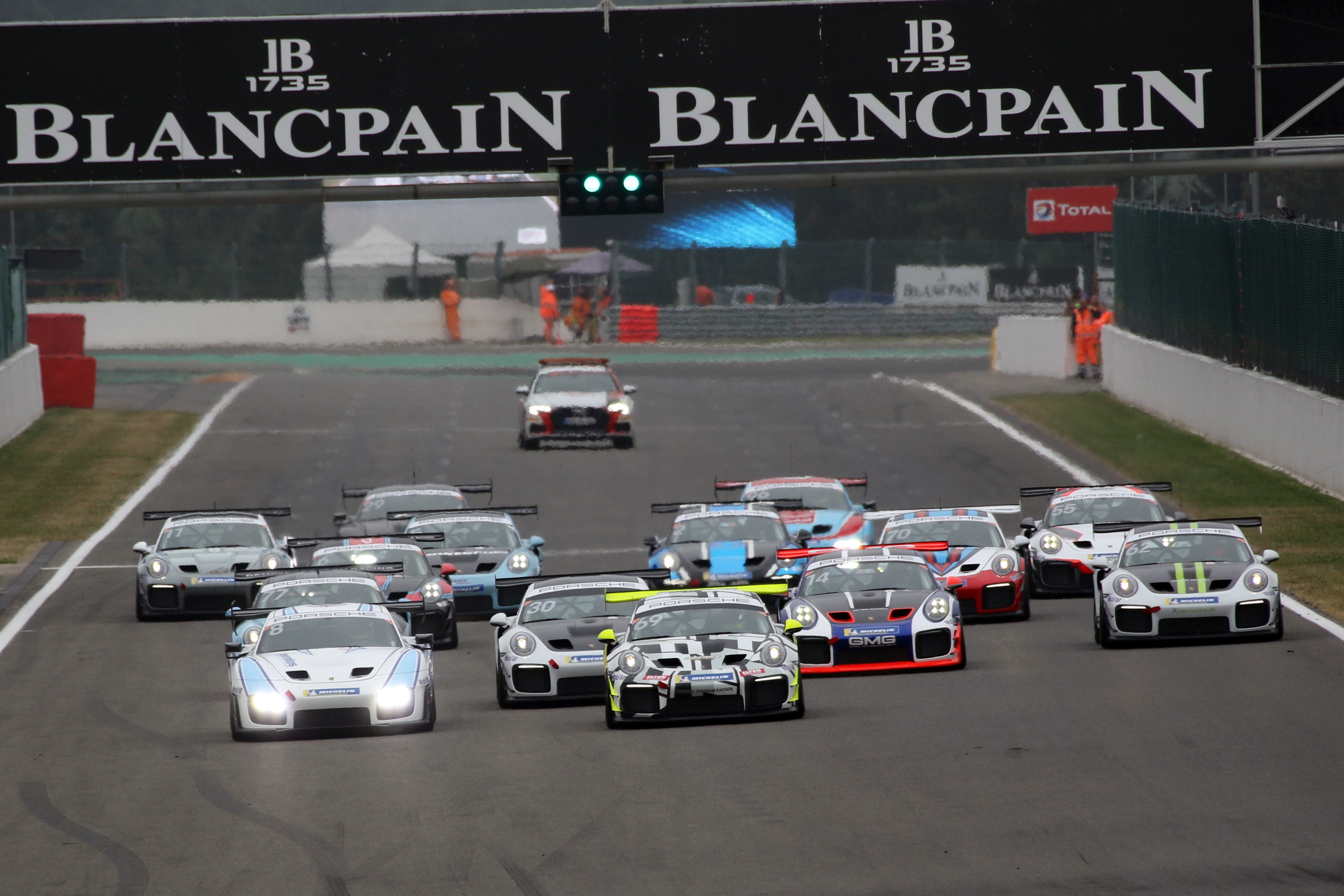 Competing on the 20-turn, 4.35-mile circuit, and acting as the debut of Porsche 911 GT2 Clubsport, Bell and Sofronas would arrive with several international counterparts to compete in the one-make event. With the pending arrival of the all-new GT2 category, designed exclusively for sportsman drivers in 2020 and beyond, this event would serve as the first of its kind for the new Porsche machine, with both drivers taking on a roster of competitors who'd had years of experience at the circuit. For the two Americans, this would be their first-ever experience in fabled Belgian countryside.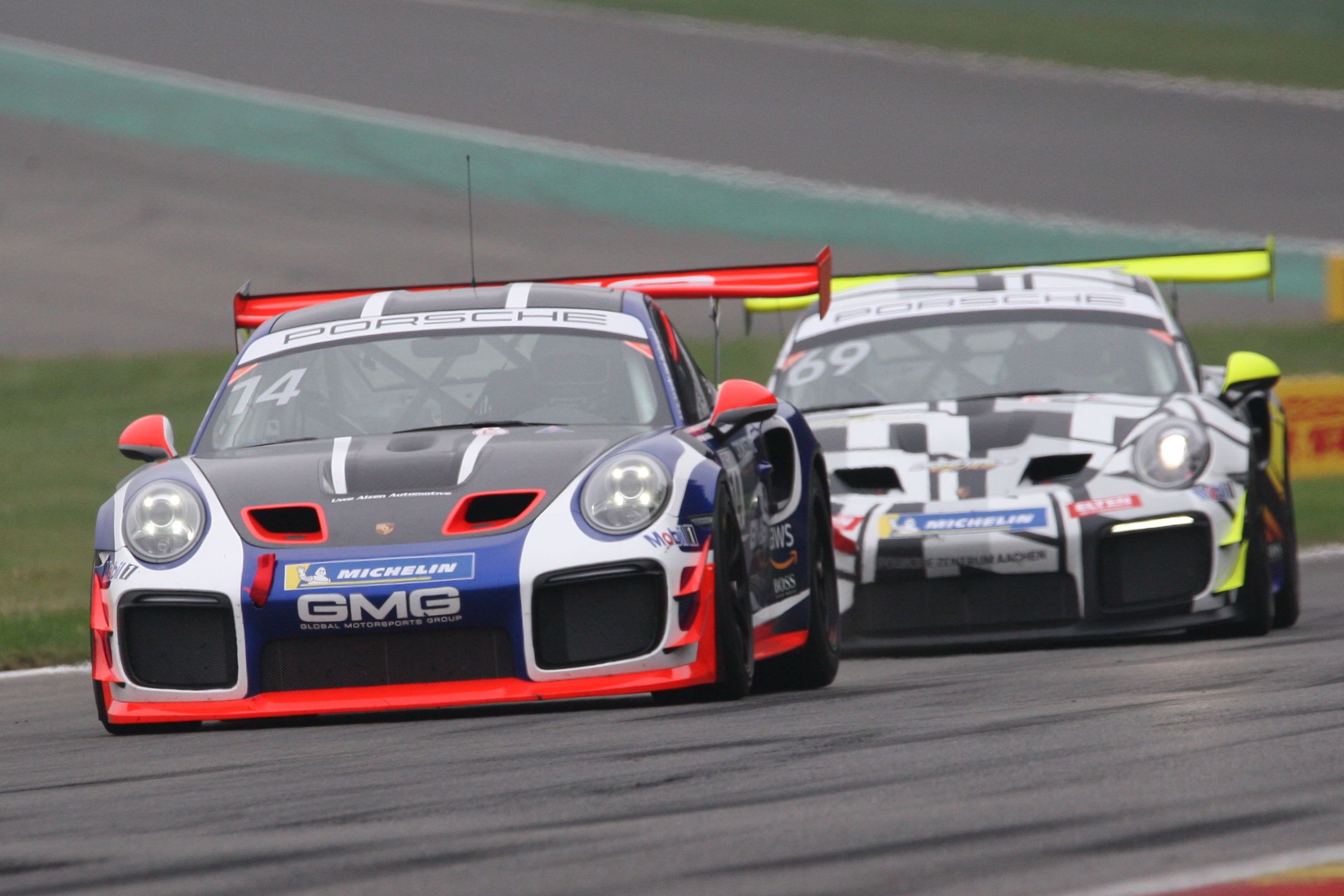 Top team honors would go to Sofronas, who after experiencing some minor setbacks in Friday's Race One, would find himself embroiled in constant wheel-to-wheel combat throughout Saturday's Race Two. Driving against a strong contingent of drivers who'd all enjoyed a multitude of races at the circuit, James did a remarkable job to stay in podium contention throughout the race, until finally resigning to fifth as the race came to a close.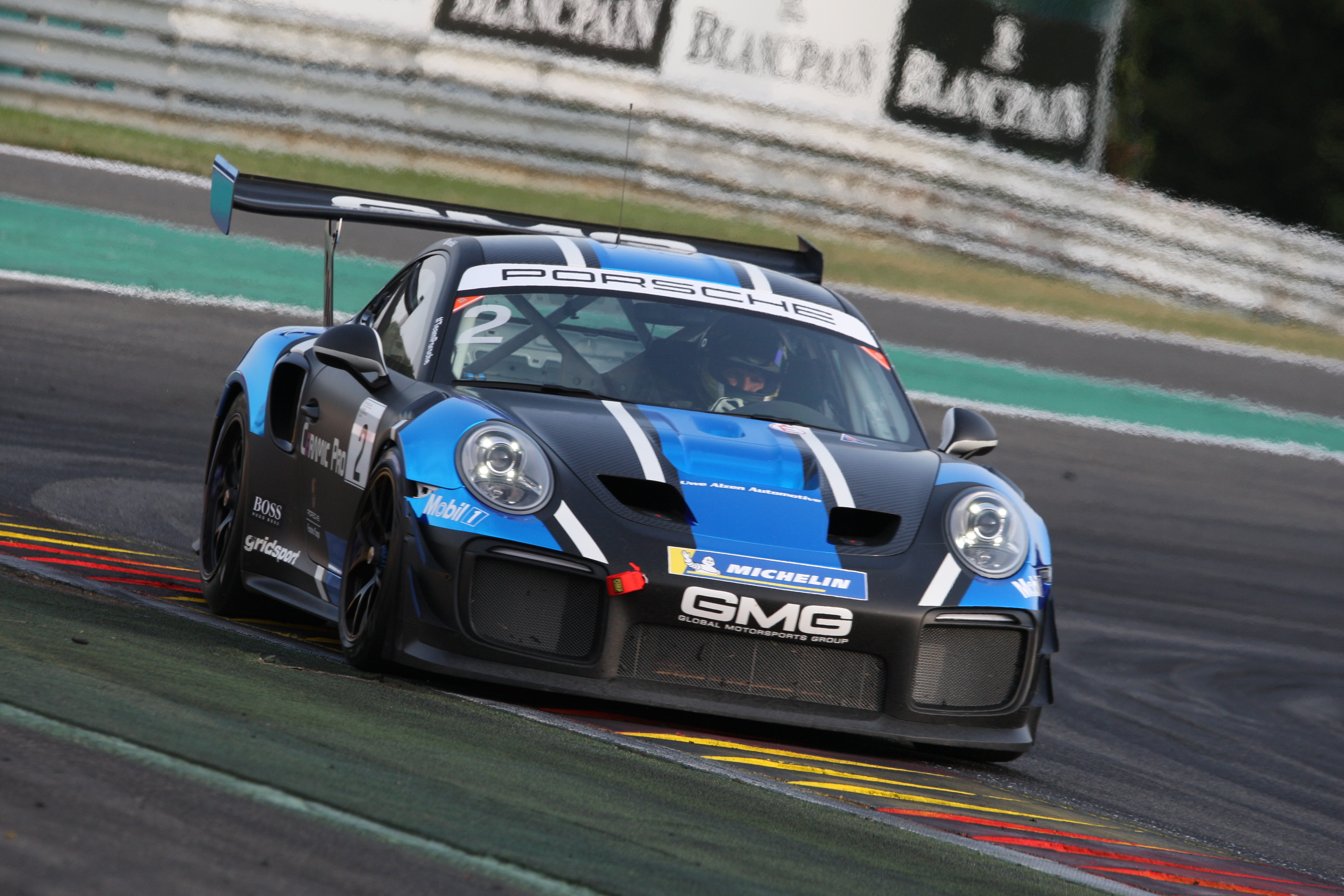 Jason Bell, meanwhile, would do a remarkable job of holding his own during his Belgian debut, completing a faultless series of races. Improving with each session and enjoying a number of battles in his own right, Jason would complete the weekend without putting a foot wrong, putting a stamp on a remarkable "Spa" weekend for all involved.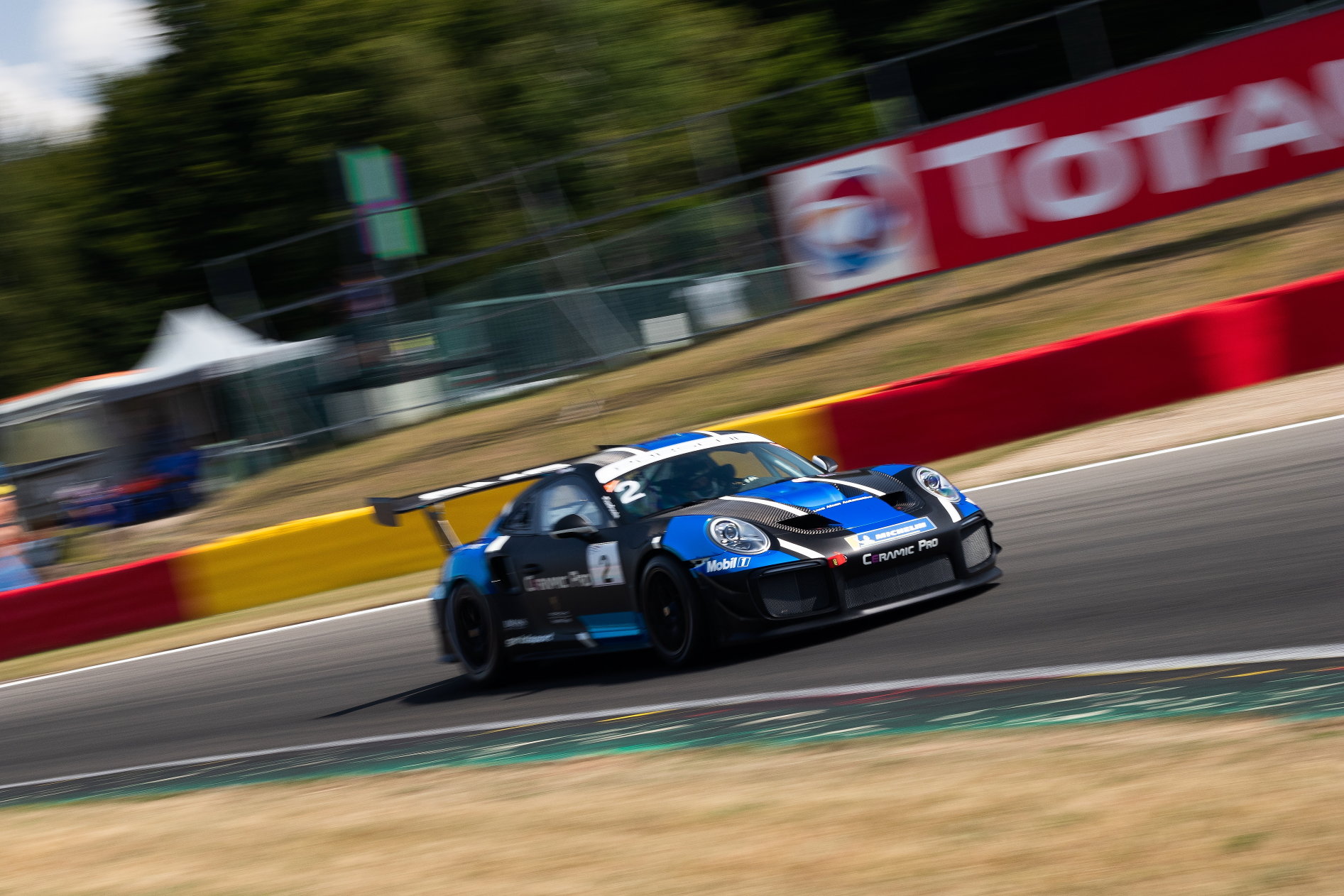 "This was a fun new category to take part in," stated Bell. "Spa is an amazing place to visit, there's no track like it in the U.S. I'm glad we were able to do it, and I think the combination of this car and what the GT2 category promises to offer, there should be some exciting times ahead."
While this will mark the end of GMG's planned GT2 races for 2019, the team has acquired several new Porsche 911 GT2 Clubsport machines for the coming 2020 season, with intentions to run in both the new SRO GT2 category as well as Porsche Trophy West USA.