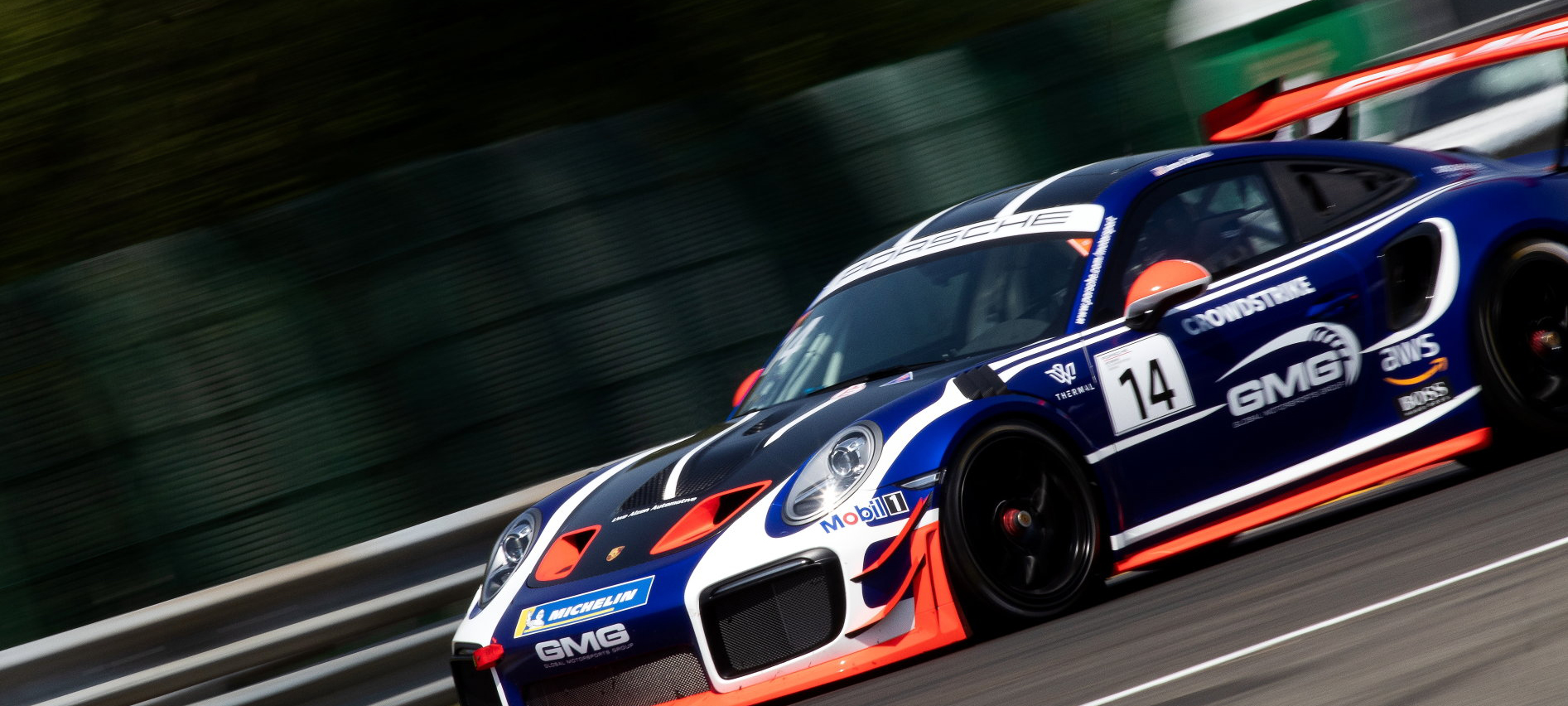 GMG Continues Expansion with Porsche 911 GT2 RS Clubsport at Spa
Continuing a rich tradition with Porsche that dates back two decades and includes multiple driver, team, and manufacturer championships, Global Motorsports Group (GMG Racing) and driver Jason Bell will take part in the debut of the all-new Porsche 911 GT2 RS Clubsport during an exhibition race as a supporting race to this weekend's TOTAL 24 Hours of Spa.
"It's fantastic to take part in the debut of this incredible vehicle," stated GMG driver and team owner James Sofronas. "When the new GT2 platform was announced a year ago, like many others we saw a tremendous opportunity, and the vehicle matches all of our expectations. The car itself, and the concept behind the GT2 platform, is perfect for our customer base. It's a category meant for the sportsman driver, and we'll get a real taste of the potential this weekend. I'm excited to see how Jason does, not to mention getting our hands on the car; we have big plans for the coming year with this. We will be supporting five entries in the upcoming year, so this weekend will serve incredibly valuable as we gather data and learn about all of the little tricks to to ensure we're a step ahead. As an organization, we look forward to campaigning in the upcoming SRO GT2 America category, as well as the Porsche Trophy West USA."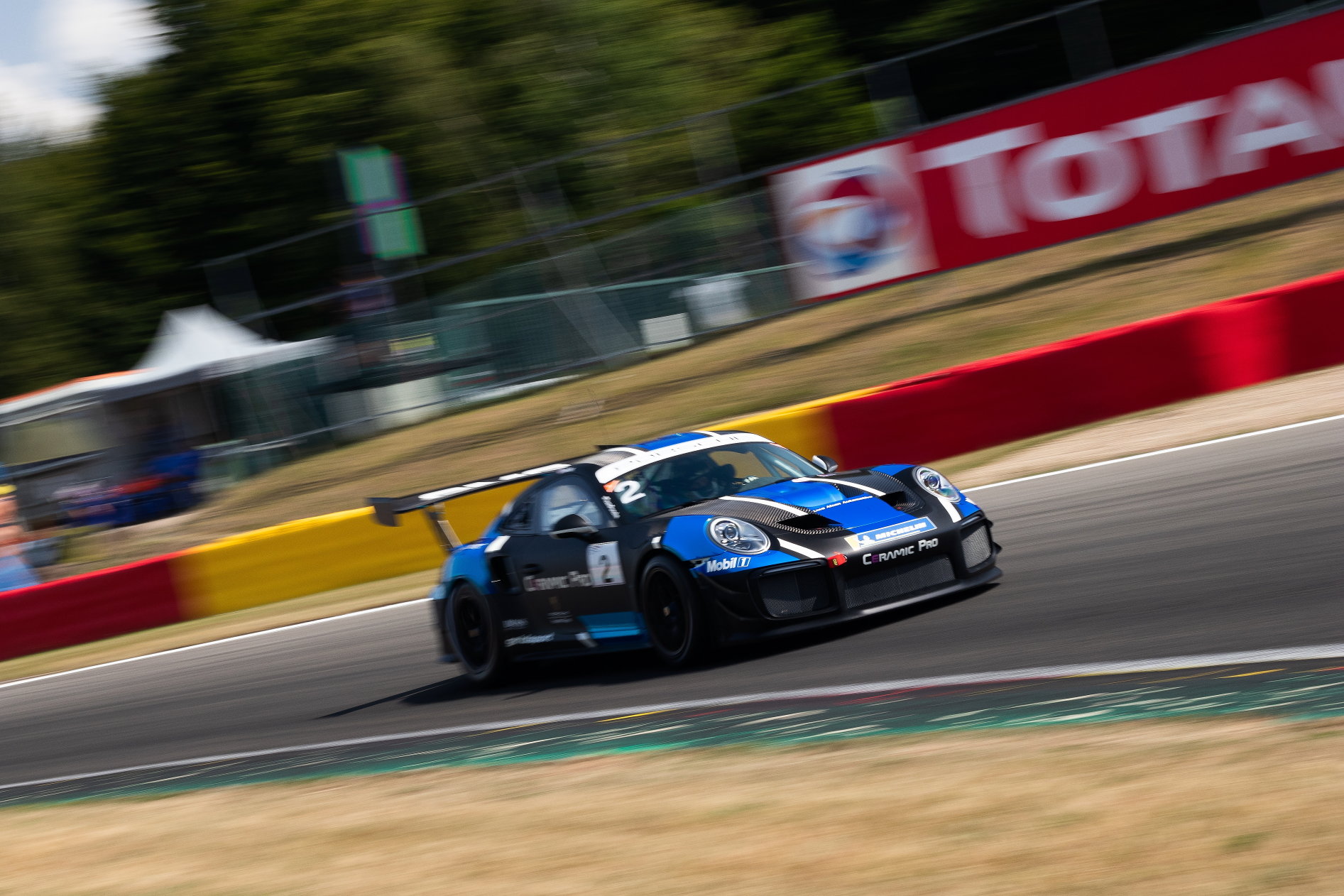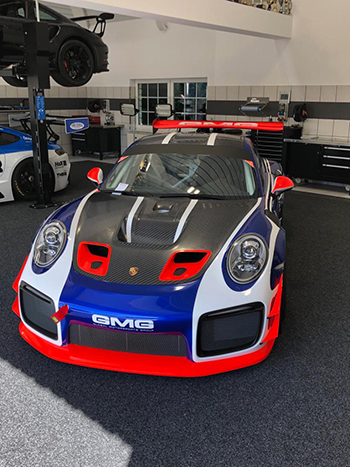 The 911 GT2 RS Clubsport is powered by a 700hp 3.8-litre six-cylinder aluminum twin-turbo engine, and can deliver maximum performance precisely where required, thanks to its optimized intercooler with redesigned supply and return air feed, as well as its race-optimized water spray system. The shift time 7-speed Porsche Doppelkupplung (PDK) instantly transmits any pressure on the accelerator to the rear axle. The chassis was also designed specifically for the race track. The separately adjustable compression and rebound stages of the three-way shock absorbers on the front and rear axle allow steering response, tire grip and handling characteristics to be adapted to various track profiles.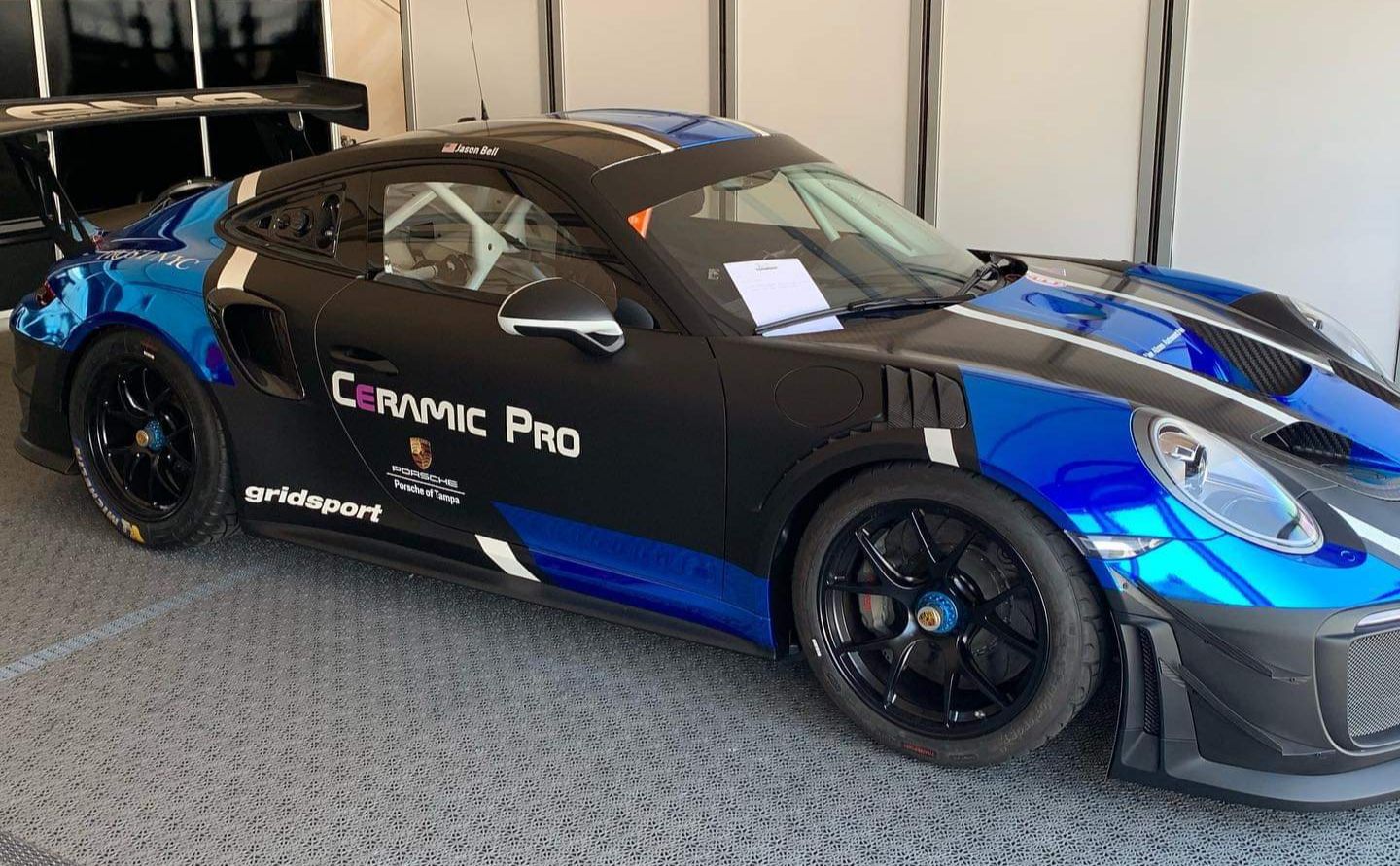 The car will debut as part of an exhibition race in support of the TOTAL 24 Hours of Spa, one of the marquis events of endurance sports car racing. With some of the most internationally renowned teams, drivers, and manufacturers taking part in the headline event, the Friday and Saturday support races will play on a global stage and serve as a major international appearance for both Jason Bell and GMG.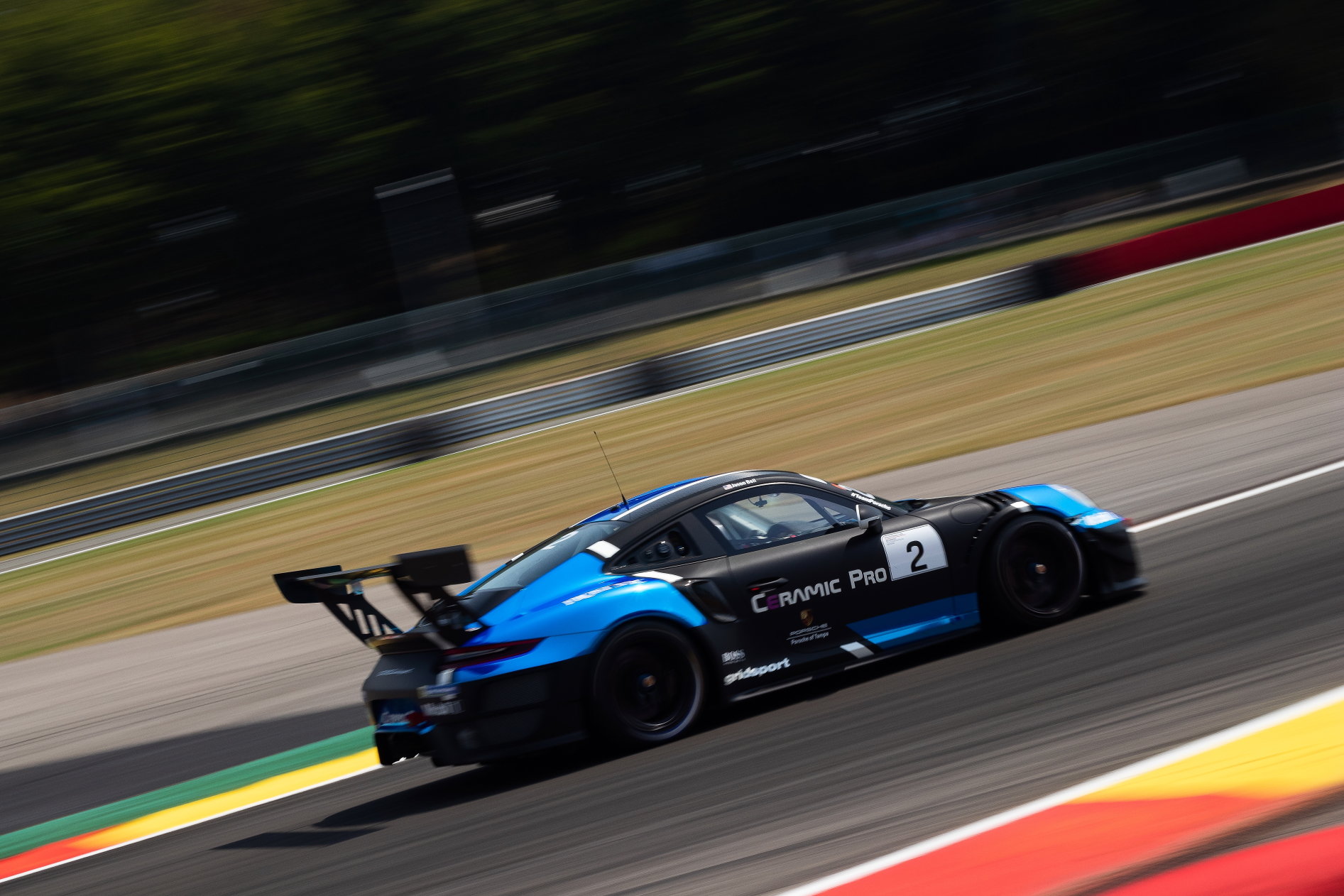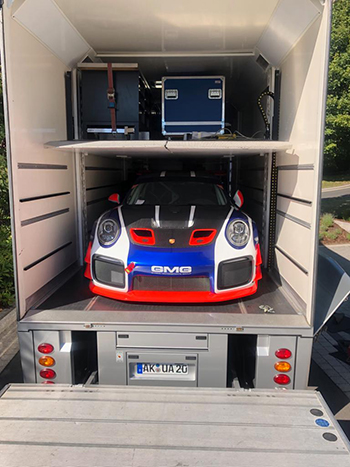 "It is pretty cool to be heading to Spa, a track that you only see on TV and read about, to be able to compete in a GT2 machine," explained Bell. "The guys at GMG Racing have been instrumental in organizing these efforts, and I cannot wait to get over there and drive this new beast of a car."
Practice begins tomorrow, July 25, with a double-header of racing events scheduled for Friday July 26 and Saturday July 27 prior to the famed 24 hour event. The 55-minute races can be found on Friday at 11:45AM ET, and Saturday at 7:05AM ET, both broadcast on Porsche Motorsport's YouTube channel.