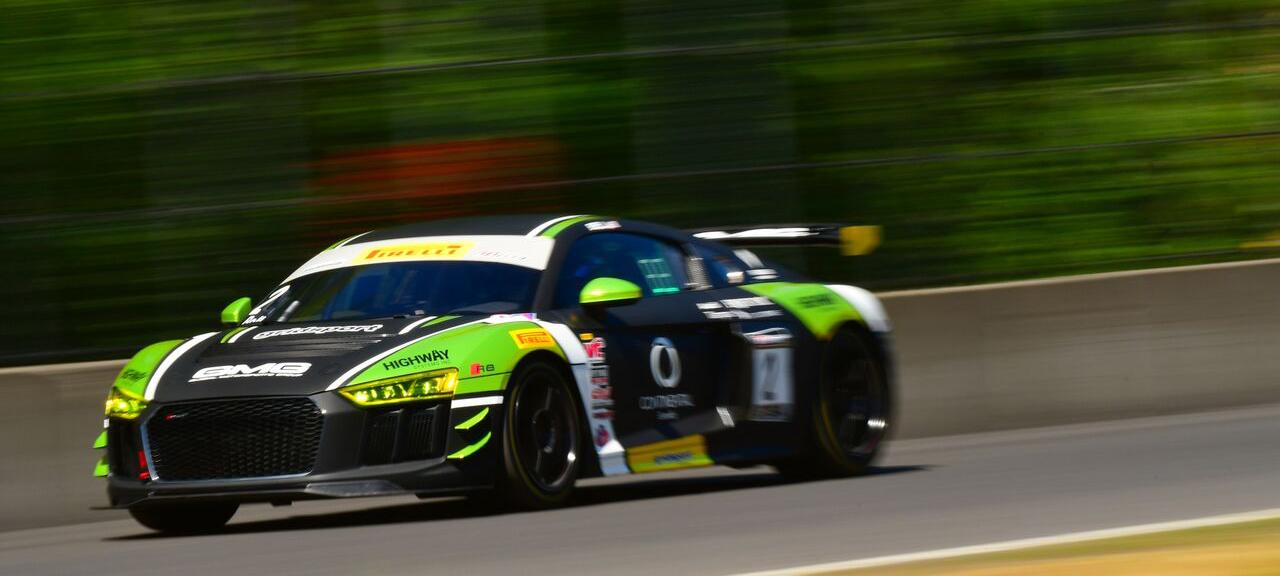 GMG Confirms Entry for California 8 Hours
Returning for the second running of the California 8 Hour, the lone North American round of the flourishing Intetcontinental GT Challenge, Global Motorsports Group (GMG) is proud to confirm the entry of an Audi R8 LMS GT4 in the event's GT4 category. Taking place within just a few hours from the team's Southern California headquarters, the event will once again return to the historic WeatherTech Raceway Laguna Seca, with drivers Jason Bell, James Sofronas, and Andrew Davis at the helm.
"We're all very excited to return to the second running of the California 8 Hours, and couldn't be more appreciate of Jason Bell's decision to run this event," stated GMG team owner and driver James Sofronas. "Now in its second year, the 8 Hours should be great for everyone on our team. We were fortunate to take a second in the GT4 class year, and our hope this year is to take the top spot, as it's a great event with a fantastic roster of international competitors. Ever since Jason joined us this summer, he's been an instant fit within our program. Jason is not only a joy to work with and someone very passionate about racing, but he's been incredibly fast and only getting stronger, as we saw with a fantastic close to the Pirelli World Challenge season where he took a strong podium in the GTSA class. Additionally, Andrew Davis brings a wealth of experience that any team can benefit from. It's always a joy to work with Andrew and he will help round out a competitive lineup."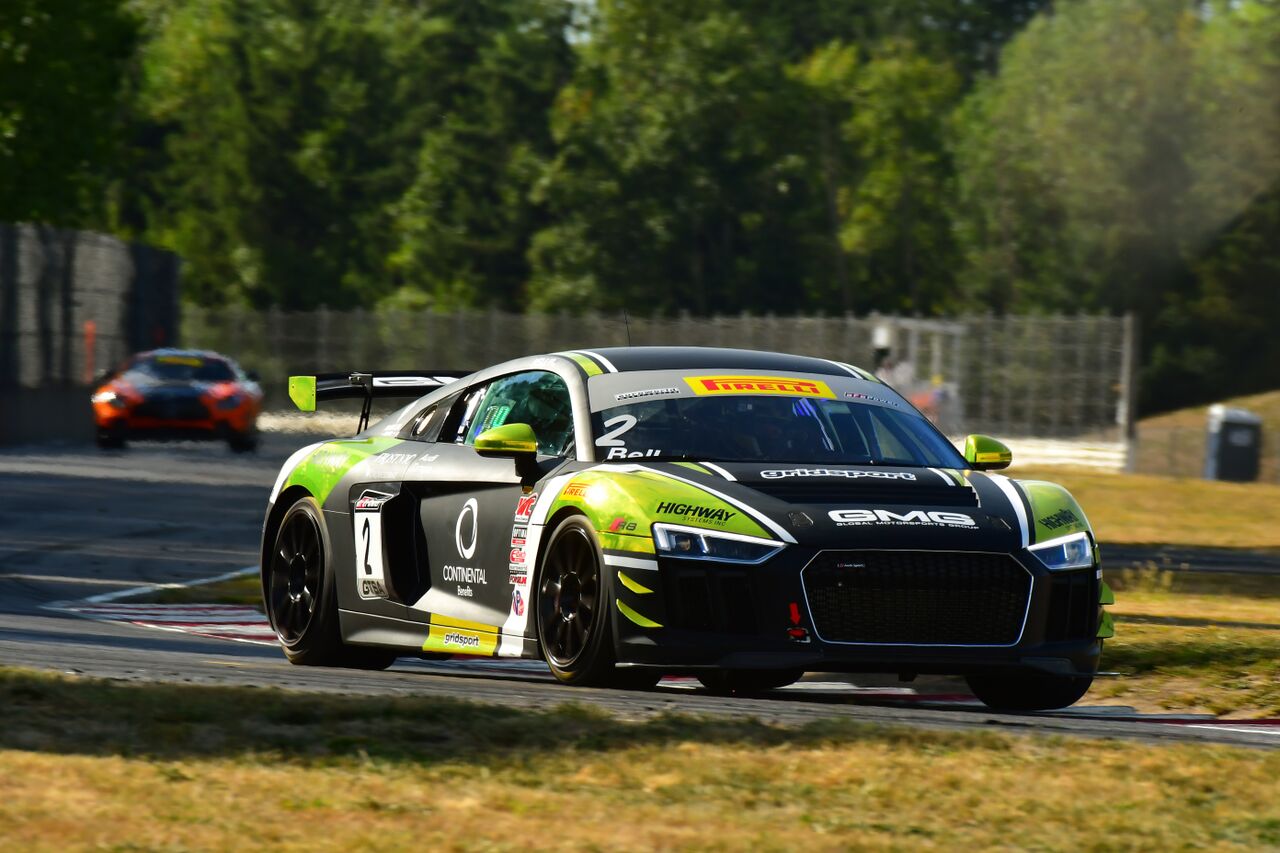 As a multi-class, eight-hour race at a circuit where passing is always at a premium, the tricky 11-turn, 2.2-mile should once again prove an exciting format. Sporting a rich heritage in endurance racing, GMG has competed in events that include the Rolex 24 at Daytona, 12 Hours of Sebring, and of course last year's debut of the California 8 Hour. In 2017, the team took runner up honors in the North American debut of the international GT-only series, and with at least a dozen teams in the GT4 category this year, competition promises to be high.
For Jason Bell, who has enjoyed a strong season of Pirelli World Challenge competition, the opportunity to continue his season is a welcome one.
"It has been a big process to ensure that we had the right driver combination for Laguna," explained Bell. "The 2018 Pirelli World Challenge Championship just finished but I do not want to slow down in any way. I believe we have a solid team and a good group of drivers that will be able to not only have great pace, but also take care of the equipment."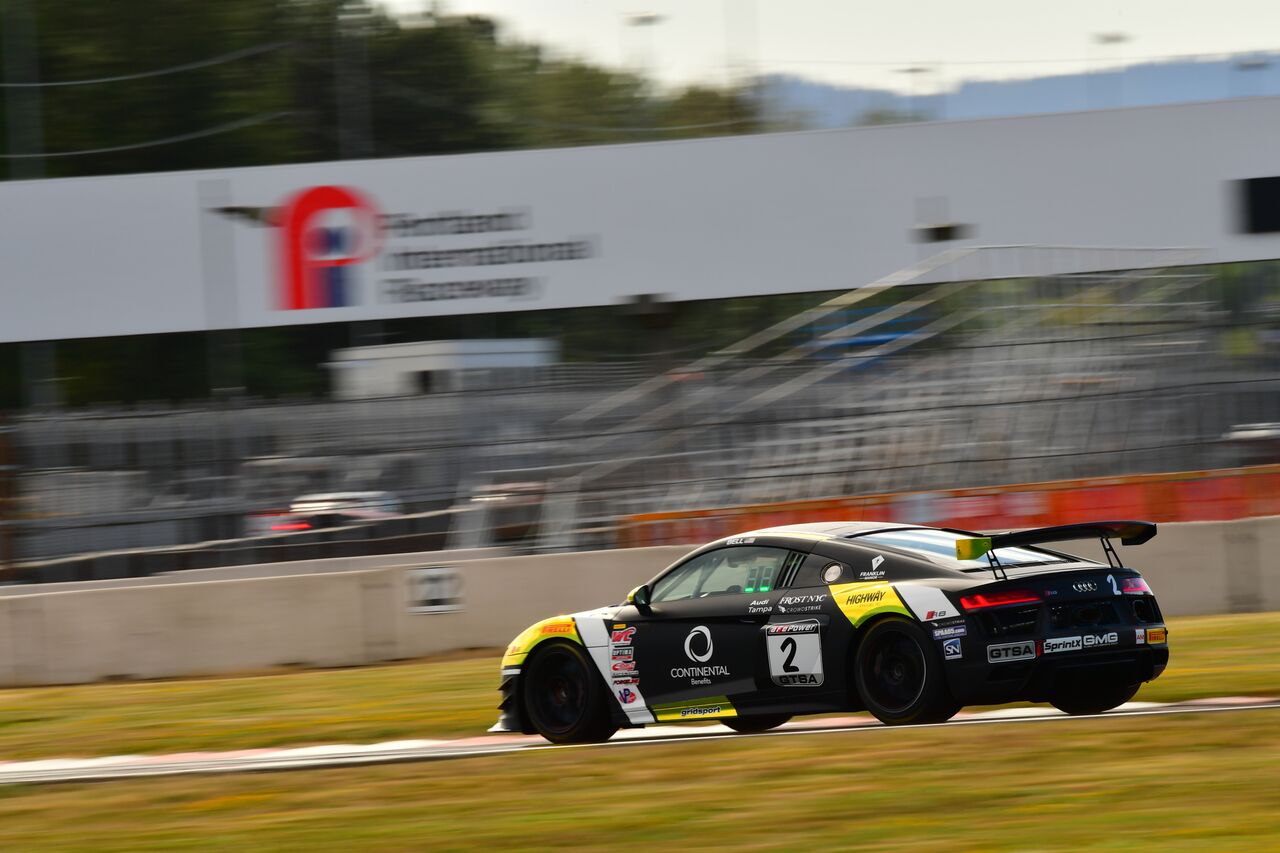 For Andrew Davis, a return to GMG and the California 8 Hour is one he relishes.
"It's great to be back with GMG for the '8 Hour,'" stated Davis. "GMG has always run a very professional, well organized program that provides great opportunities for drivers like Jason Bell to really flourish, and it's great to be a part of it. The Intercontinental GT Challenge continues to prove its worth as a growing championship that has captured a lot of interest from manufacturers, and I'm happy to continue with the team in our second run at it. Jason has been strong all year, and obviously James is coming off an incredible season, and when combined with the platform that Audi has provided with the R8 LMS GT4, I've no doubt we'll run strong."
Official practice begins on Friday, October 26, with the eight-hour challenge on Sunday, October 28. Broadcast plans will be revealed soon.