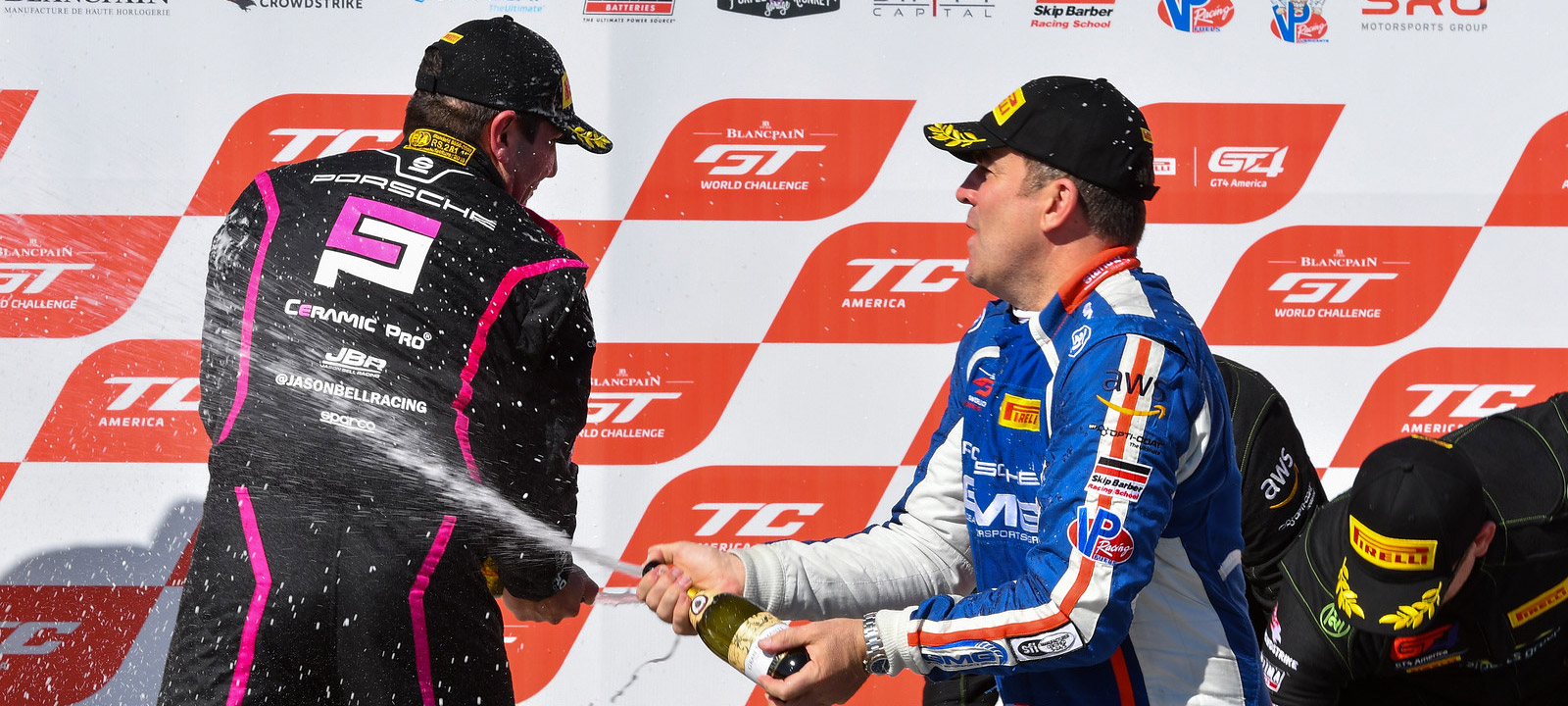 GMG Closes GT4 America Season with Victory
Closing out the 2019 season for the revamped SRO GT4 America, Global Motorsports Group (GMG Racing) and drivers Jason Bell and James Sofronas would end the season on a high, taking victory and an additional podium at Las Vegas Motor Speedway. Taking on double duty, Jason Bell would also drive solo in the series' Sprint category, twice taking top-10 results.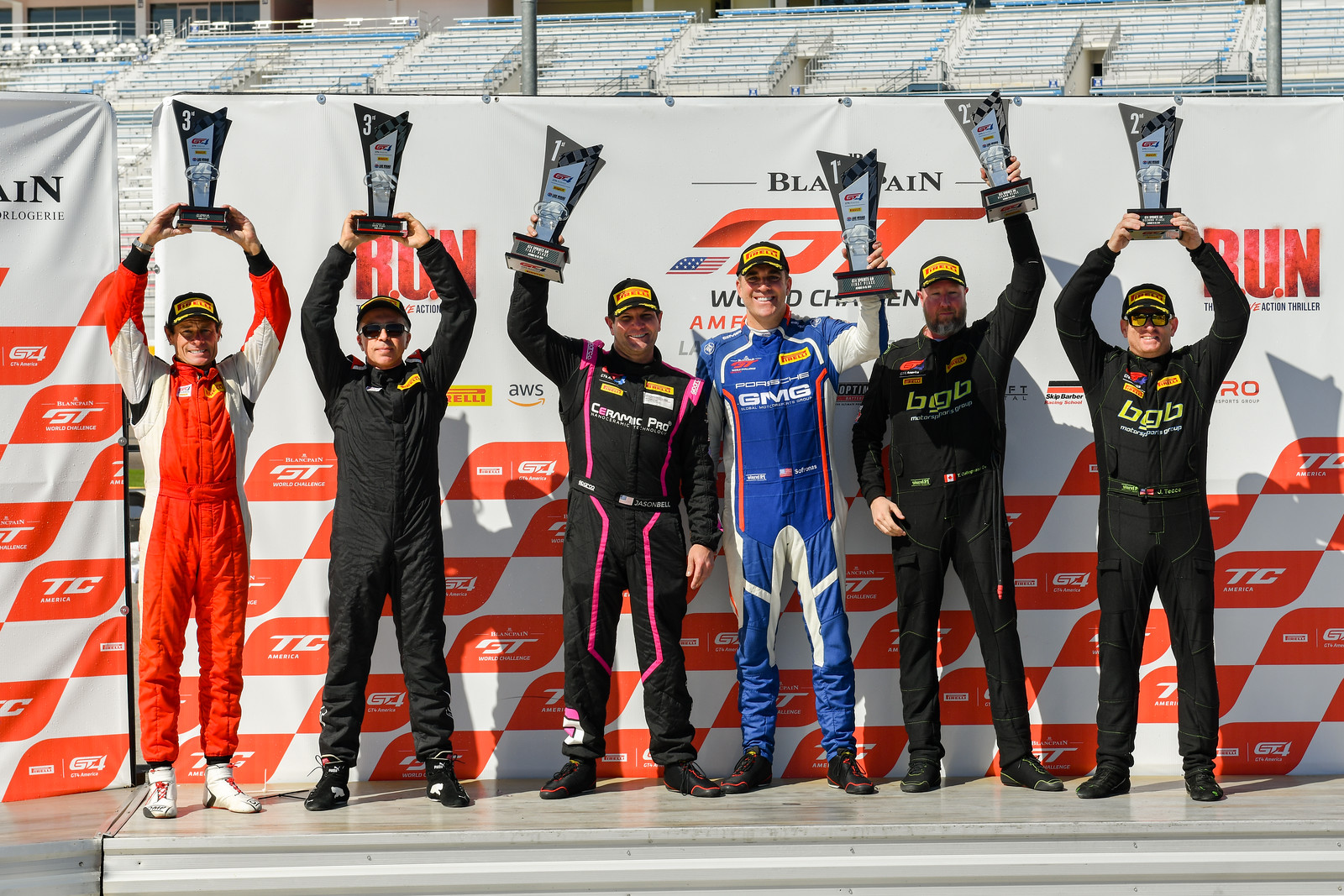 "This was a great way to close the SRO season," stated GMG team owner and co-driver James Sofronas. "Jason Bell has been stronger and stronger in every race he's competed in, so to close on a podium is a perfect end to our season. I'm happy to see him walk away with a win and some more trophies, and we appreciate all of the support we've had through the year with Porsche Motorsport North America with Jason's vehicles. Thanks to everyone at SRO and Pirelli for a fantastic season."
In the two-driver SprintX category, Sofronas and Bell would enter the Am category in the No. 2 Porsche 718 Cayman CS MR. On Saturday's Race One, a class pole position would allow James to lead throughout his opening stint, handing over to Jason just past the halfway point and doing his best to bring the car home, ultimately finishing third and on the podium.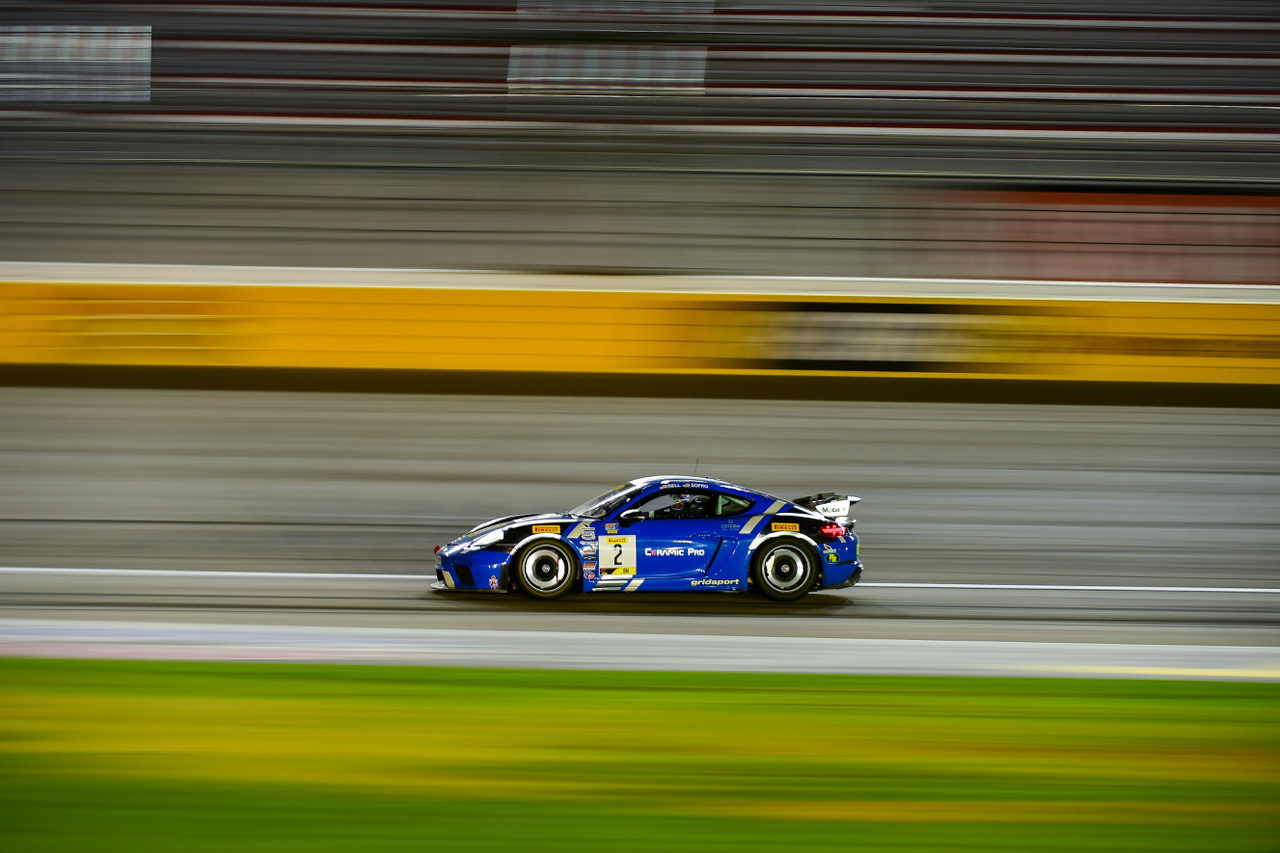 During Sunday's Race Two, a reversal in roles would only further improve the team's fortunes, with Bell opening the race remarkably, holding his own with the lead pack before Sofronas would take the reigns, doing his best to work the field in front of him and take victory. It would serve as a remarkable stamp on the year which has seen the team take podiums in nearly every race gathering they've arrived in, and with Jason Bell proving the merit of the team's development system.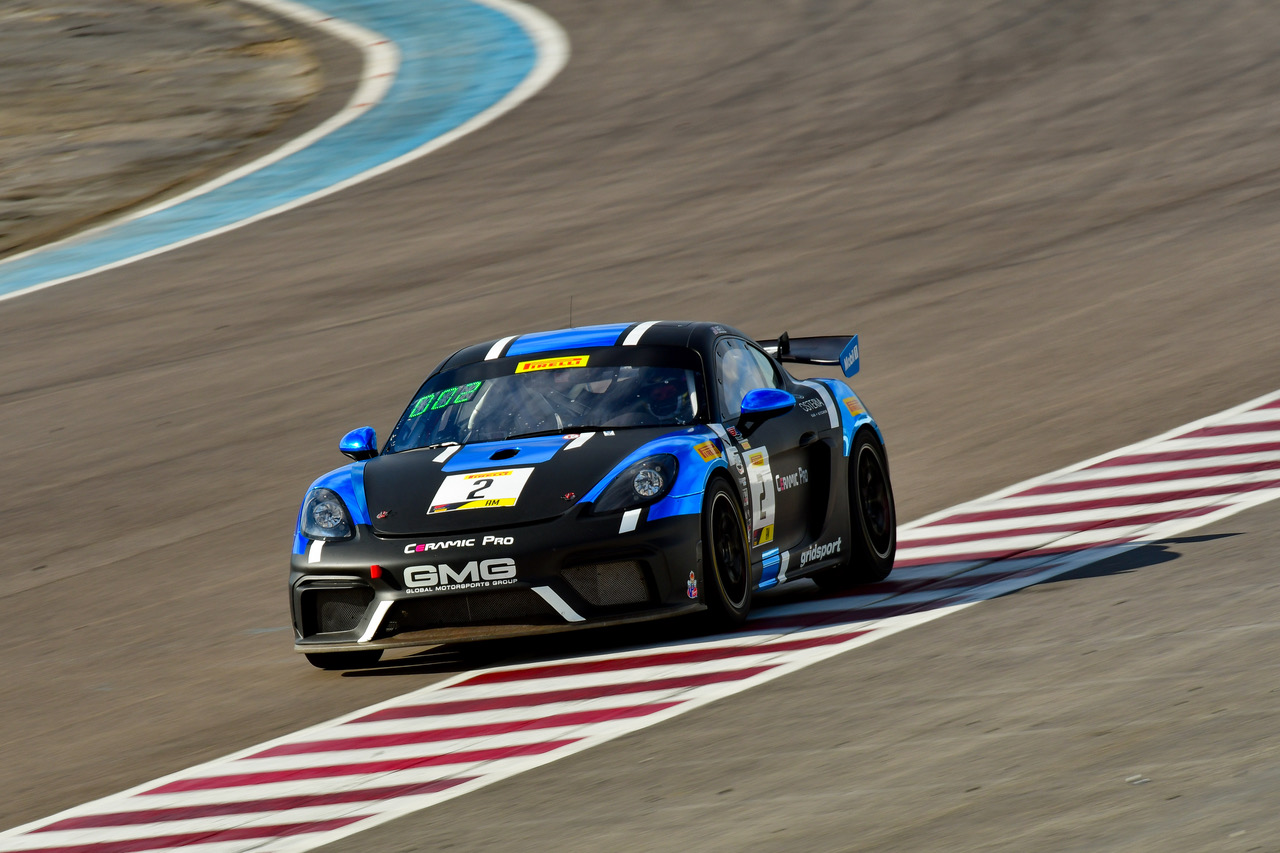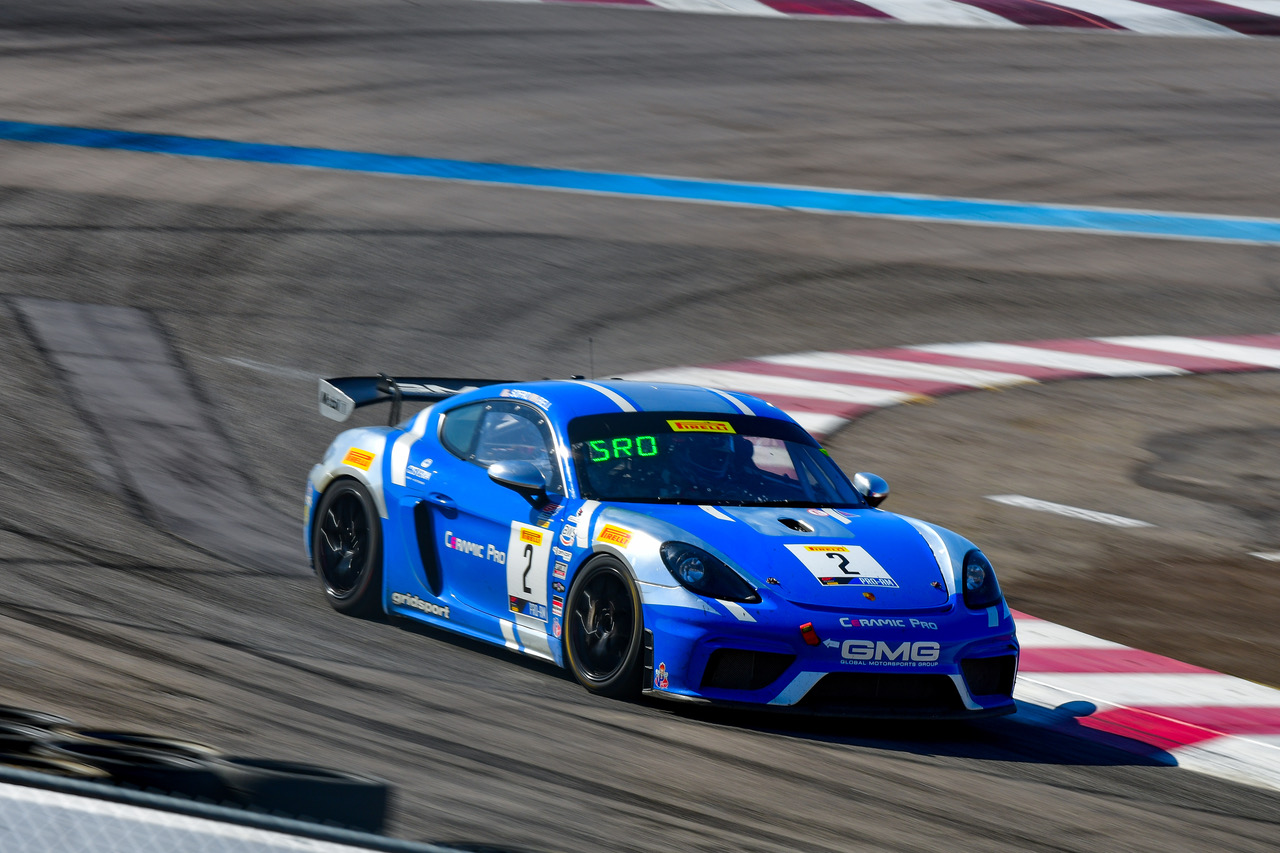 In the Sprint category, Jason would also enjoy strong and clean runs. Serving as a one-driver format, Bell would impress during both rounds, managing to avoid incident and taking sixth and seventh-place finishes.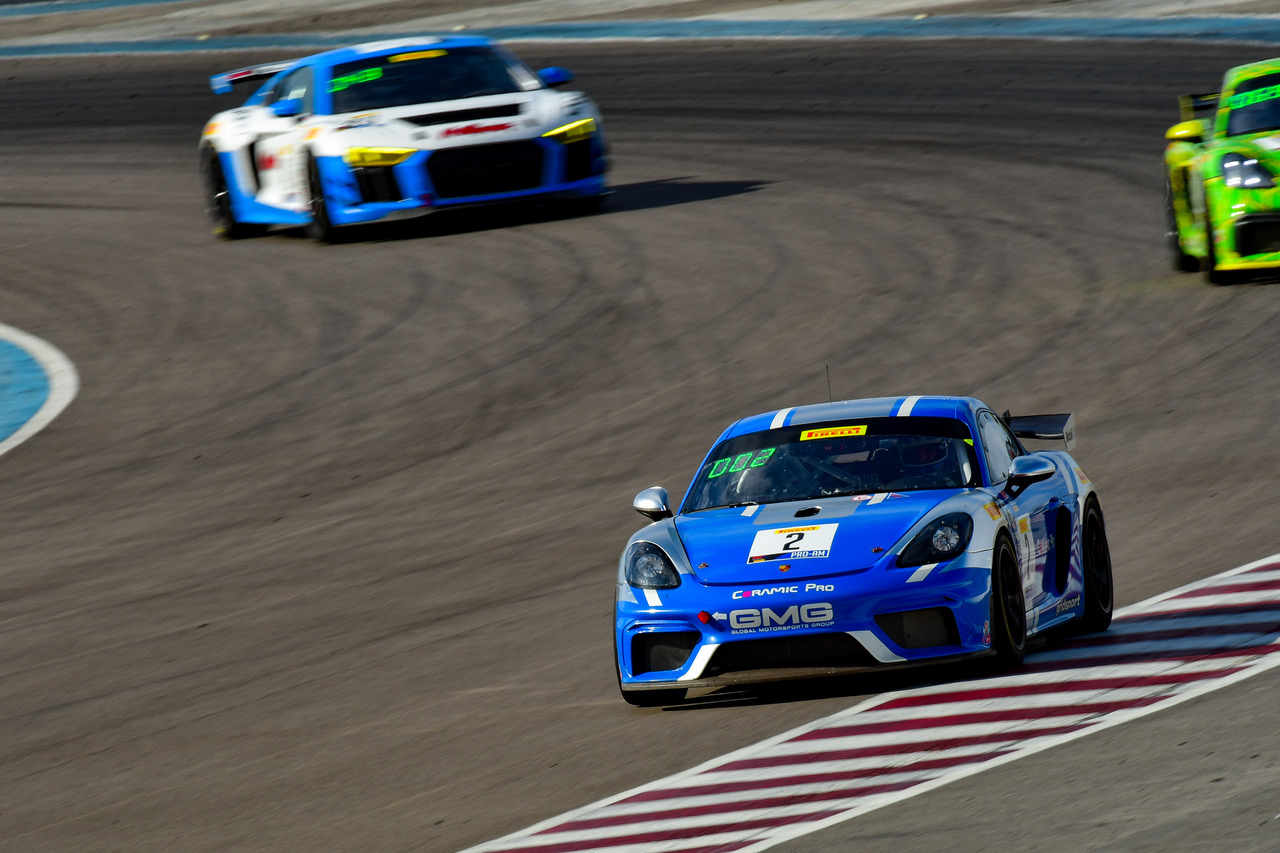 "Awesome way to finish the season," stated Bell. To close the year out with a win is great, and I look forward to spring boarding this momentum into 2020."
While the flagship SRO championship has come to a close, GMG's 2019 season is still well under way, with several events soon to be announced.