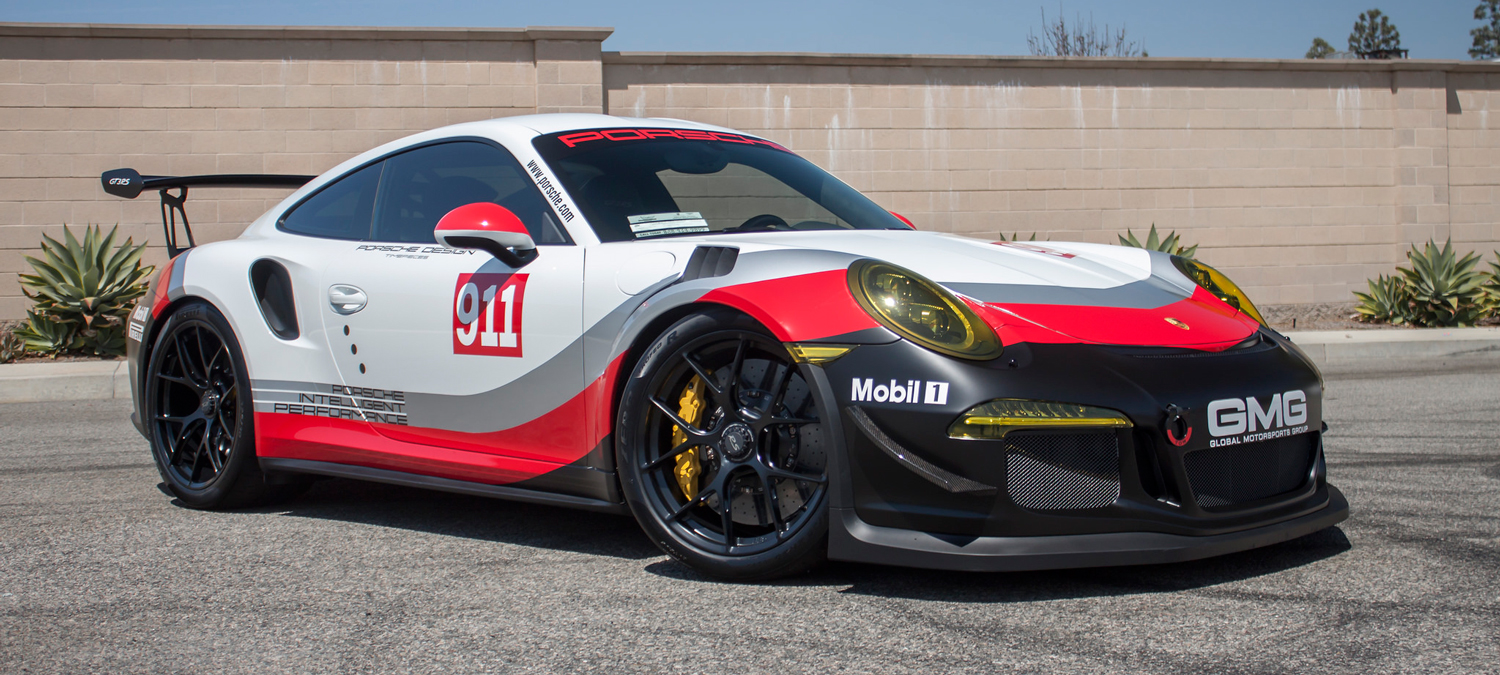 Disrupting The Icon — The GMG WC 991 GT3RS
Most everyone has read that the 991 GT3RS is a track-weapon that very few cars can rival. However, when taken from the showroom floor they still need proper preparation before hitting the track. This is where we come in. Using our extensive professional racing and product-development experience we've created a series of parts and modifications that makes up our GMG WC Track Package.
This package covers suspension, safety, exhaust, and some creative personalization. This RSR-style build is a great build to help illustrate what makes up the GMG WC-Track Package.
————–
Suspension:
In regards to the suspension, the car is lowered and aligned to our GMG Competition-setup specification. This specification noticeably increases grip in the corners and provides greater steering feed-back to the driver.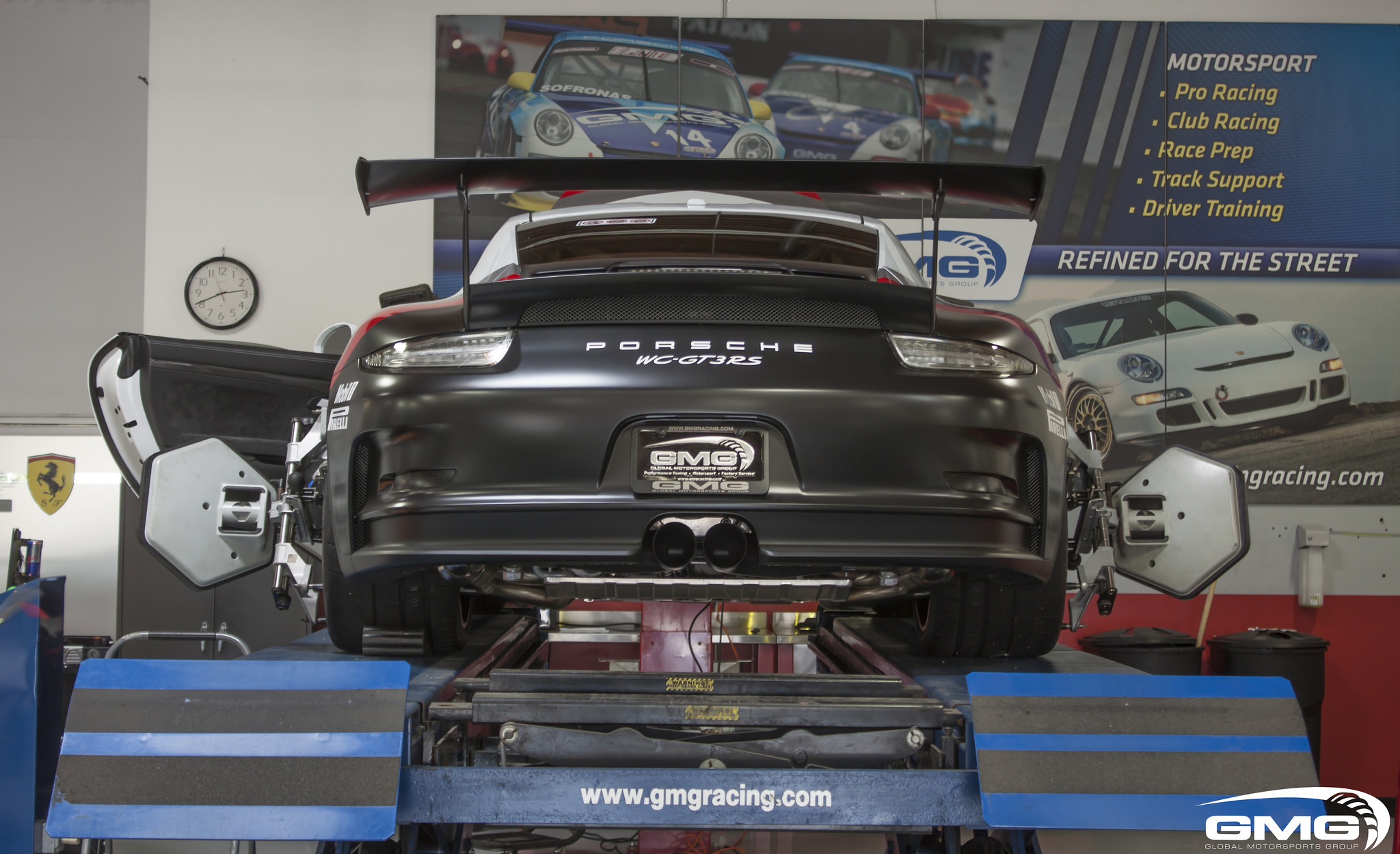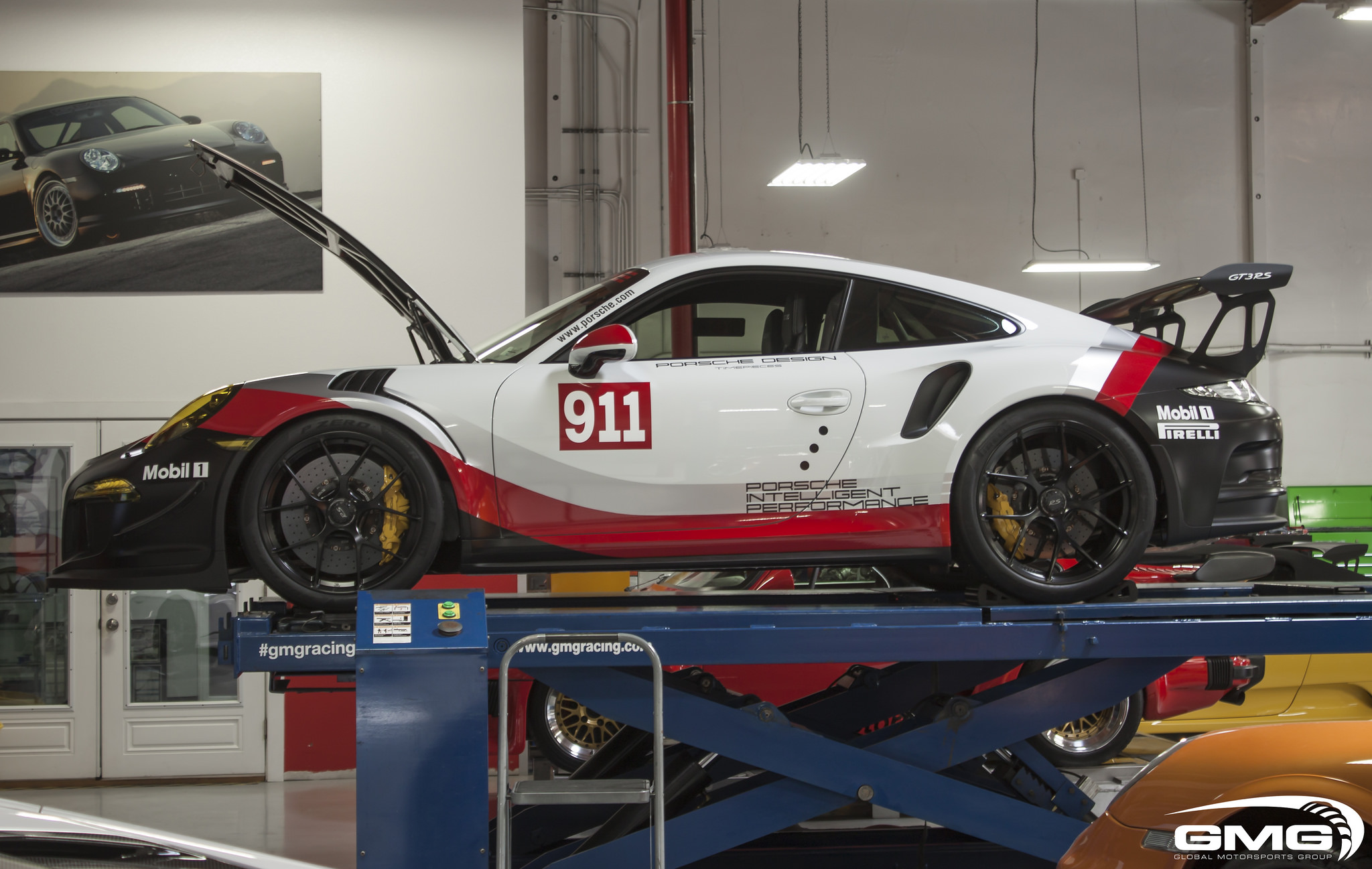 —————–
Interior/Safety:
To address safety, one of our GMG LMS Rollbars was installed along with a pair of Schroth harnesses. If the GT3RS is going to be used on the track, then the installation of these parts is absolutely essential for a safe experience. Our GMG LMS rollbar is mounted directly to structural parts of the chassis and offers a proper mounting for the harnesses.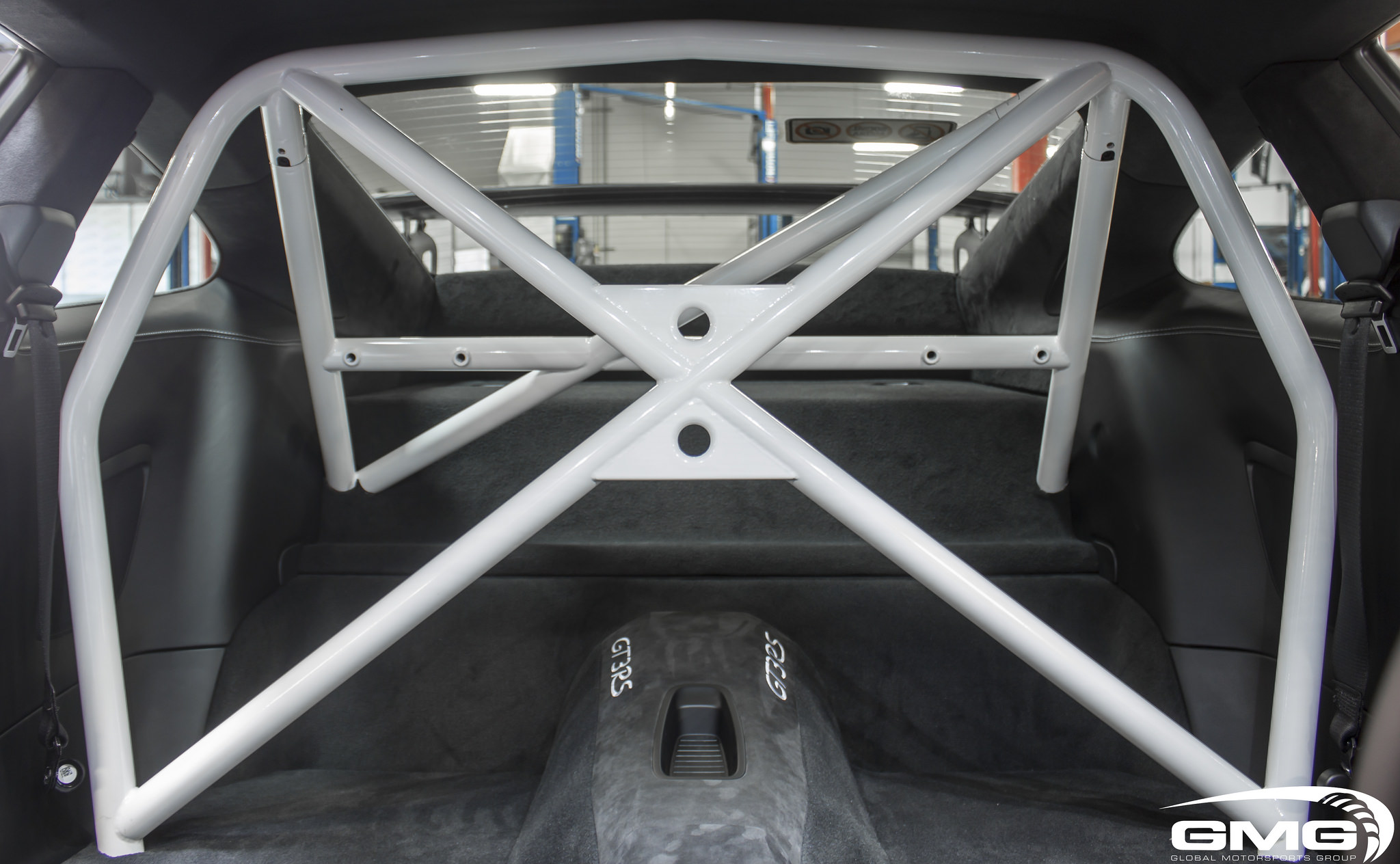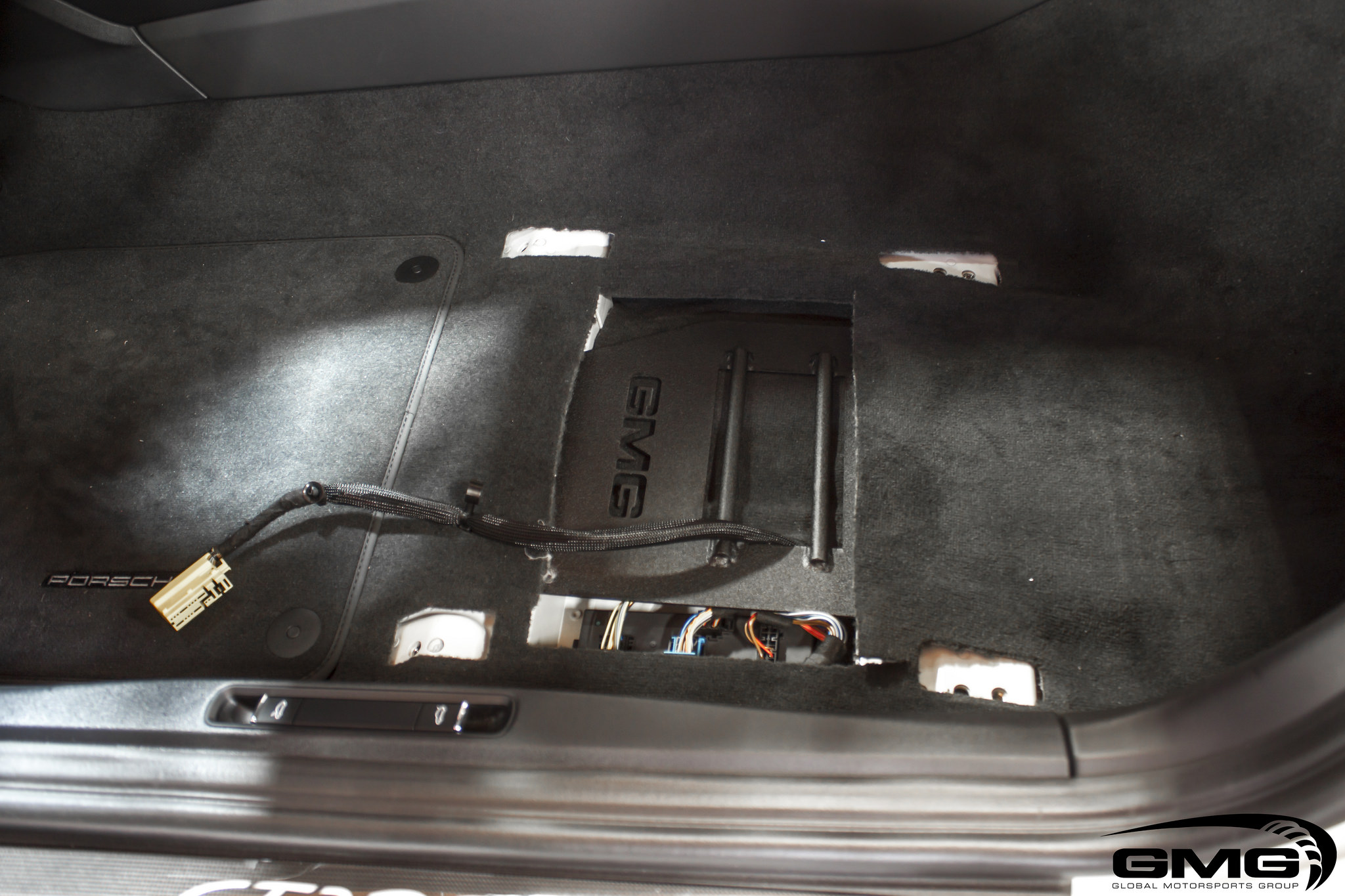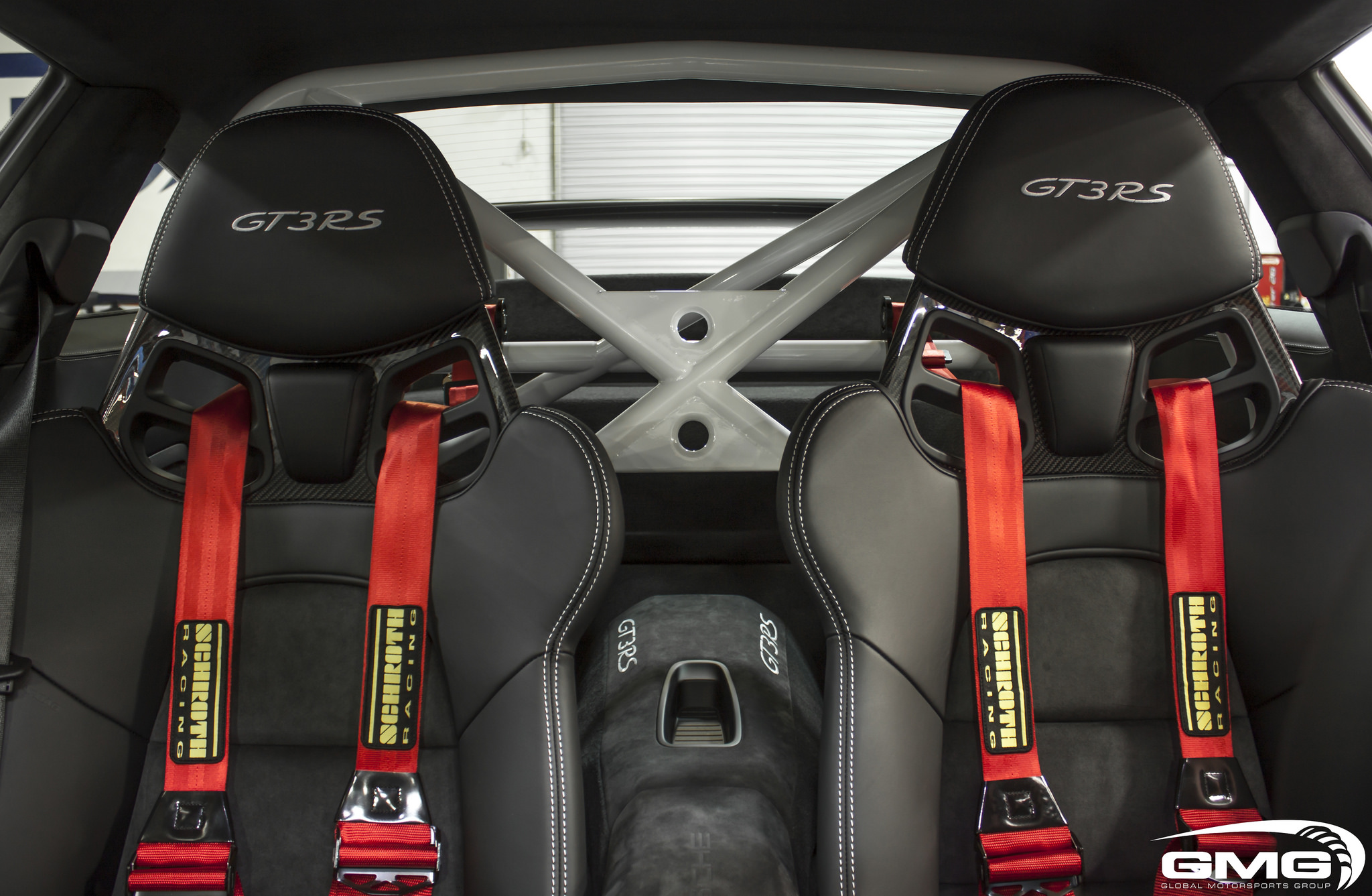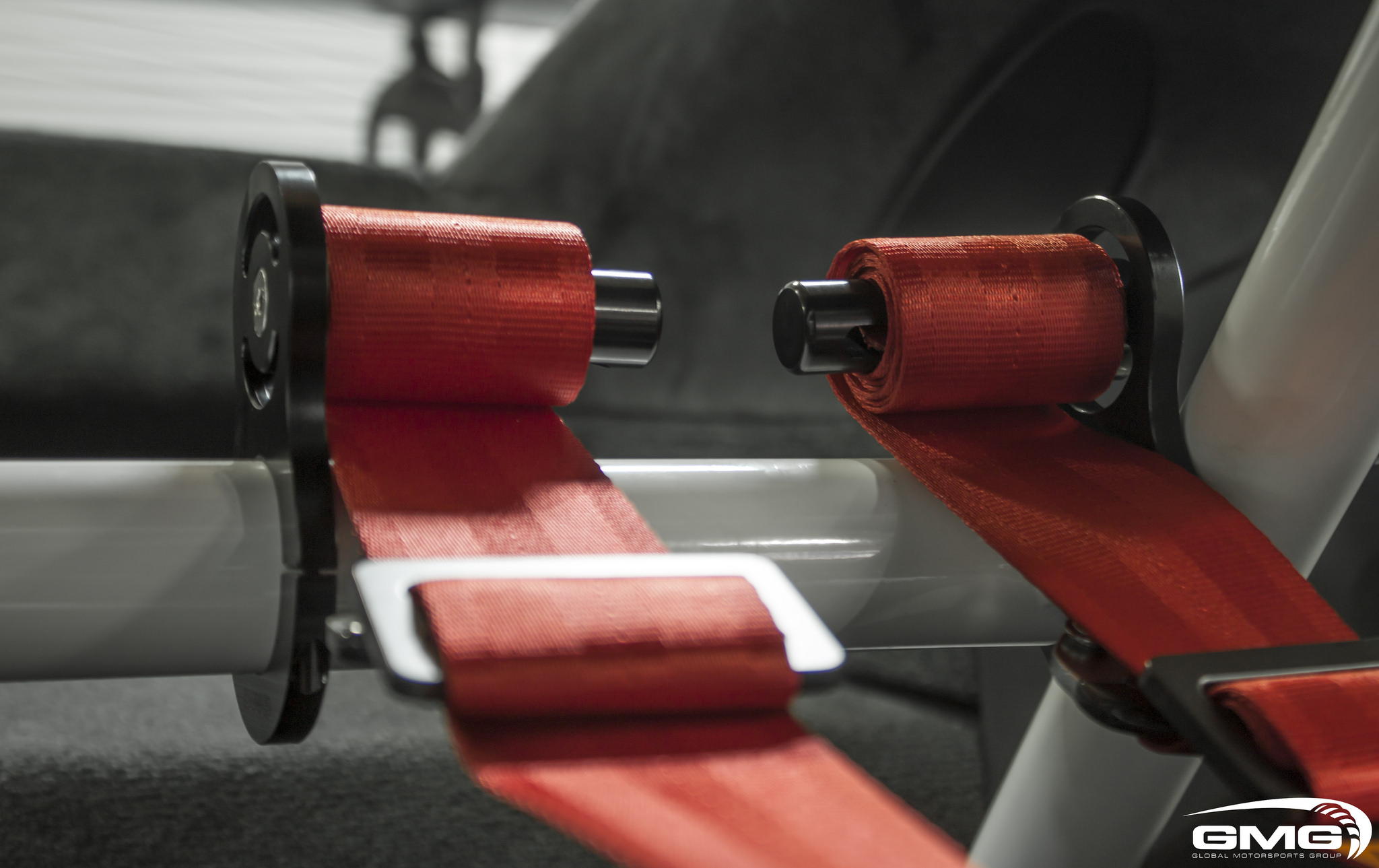 —————–
Power:
To help increase mid-range power and smooth out the powerband, our GMG Long-Tube Headers and GMG LMS Center Section were installed. The system, when combined with the factory side-mufflers, will produce twenty to twenty-five horsepower gains.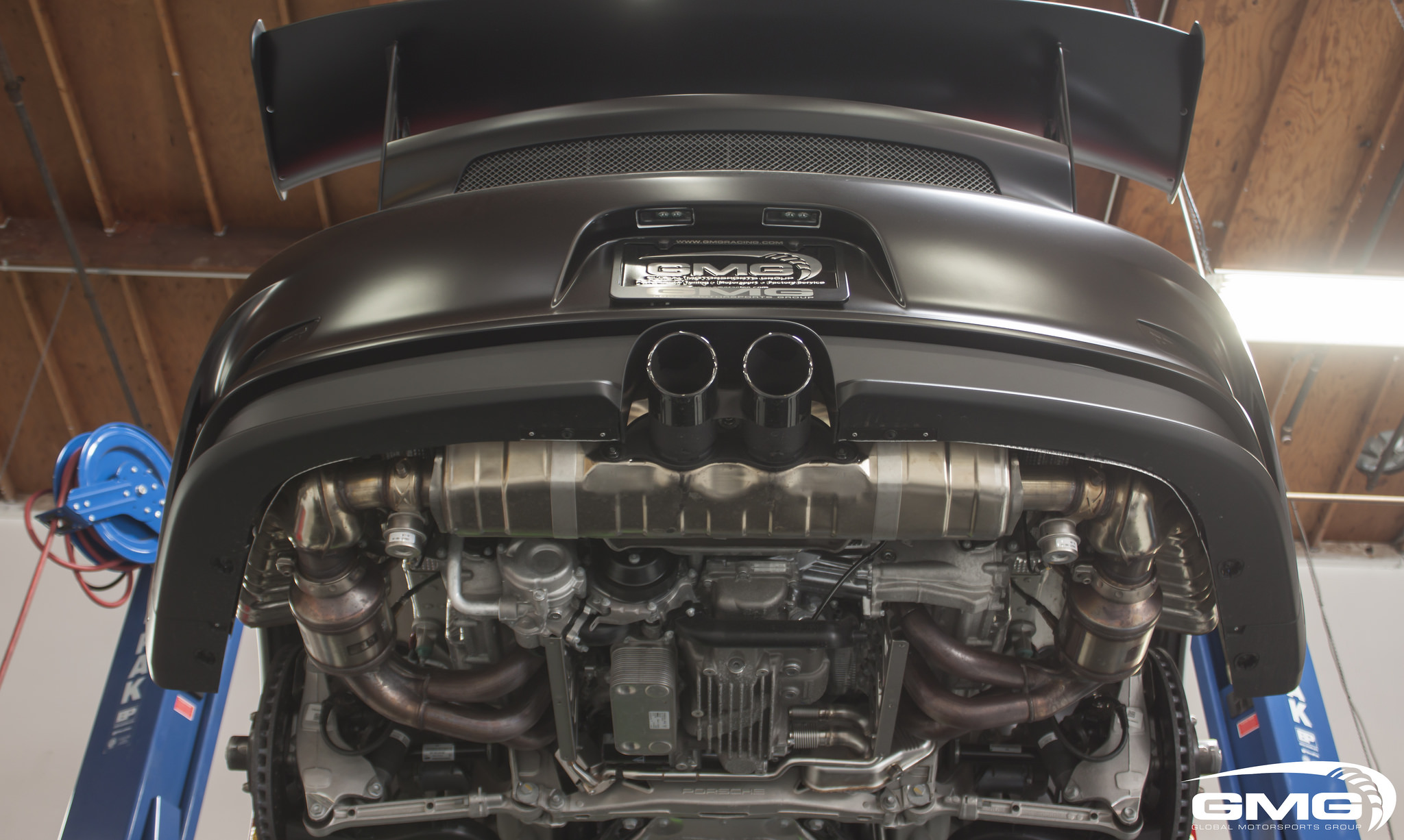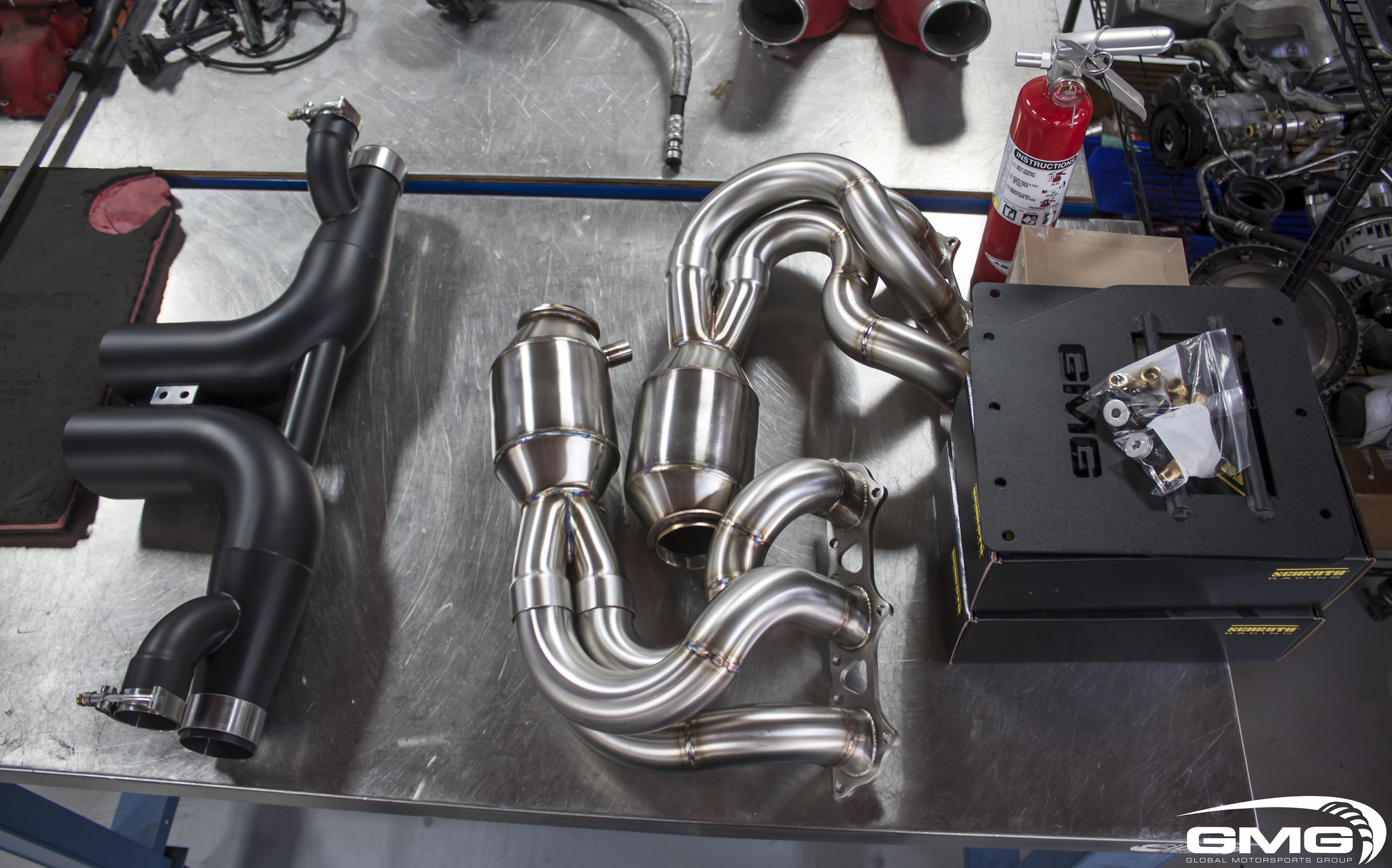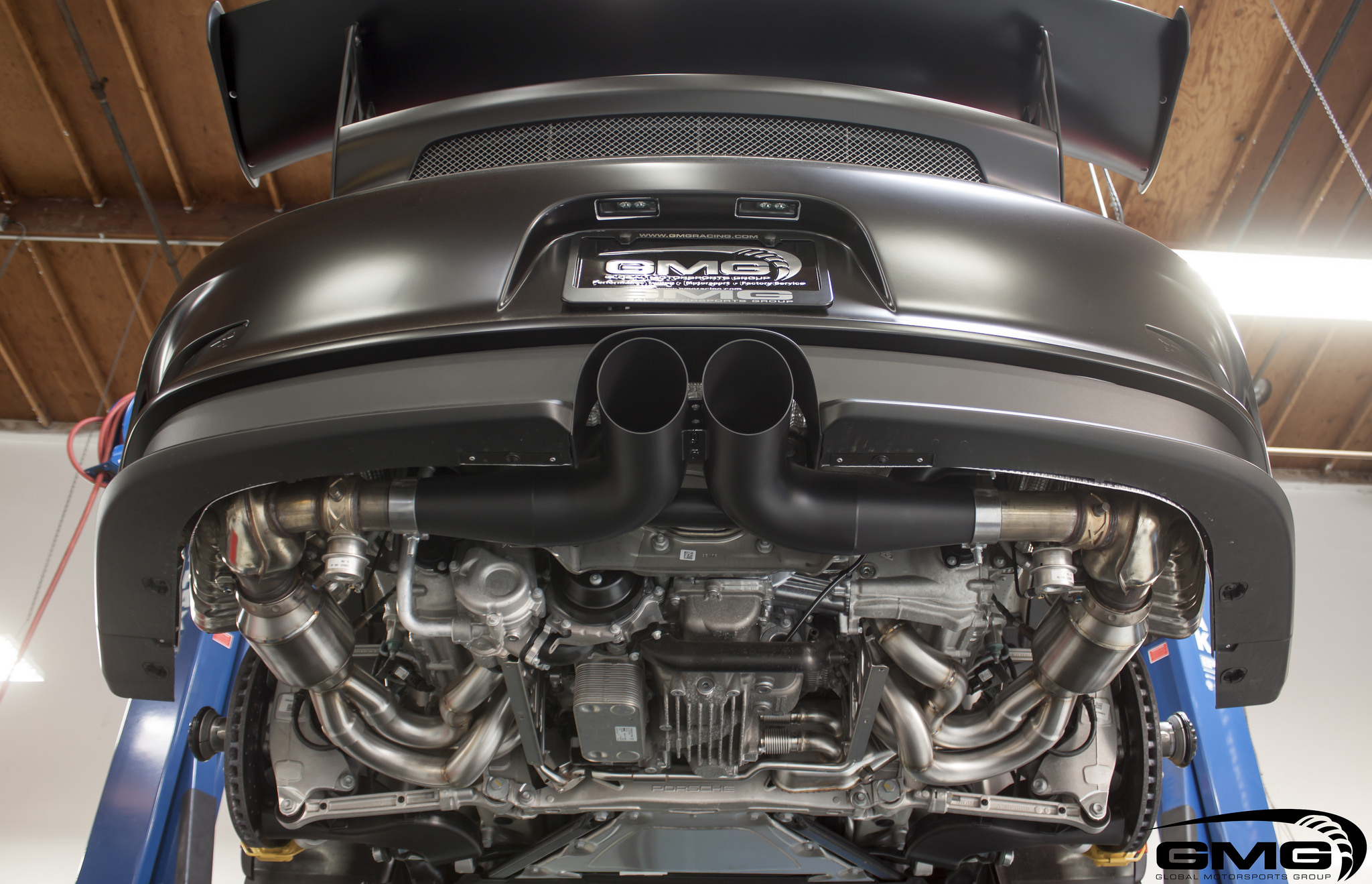 —————
Wheels/Tires:
BBS FI-R wheels and Pirelli Trofeo-R's helped to increase grip out of corners while reducing rotating mass. These wheels are specially-designed by BBS Motorsport engineers to be as light as possible, while the sticky Trofeo-R tires have been proven to beat out factory-equipped Michelin's by two seconds at Thermal Club Race Track.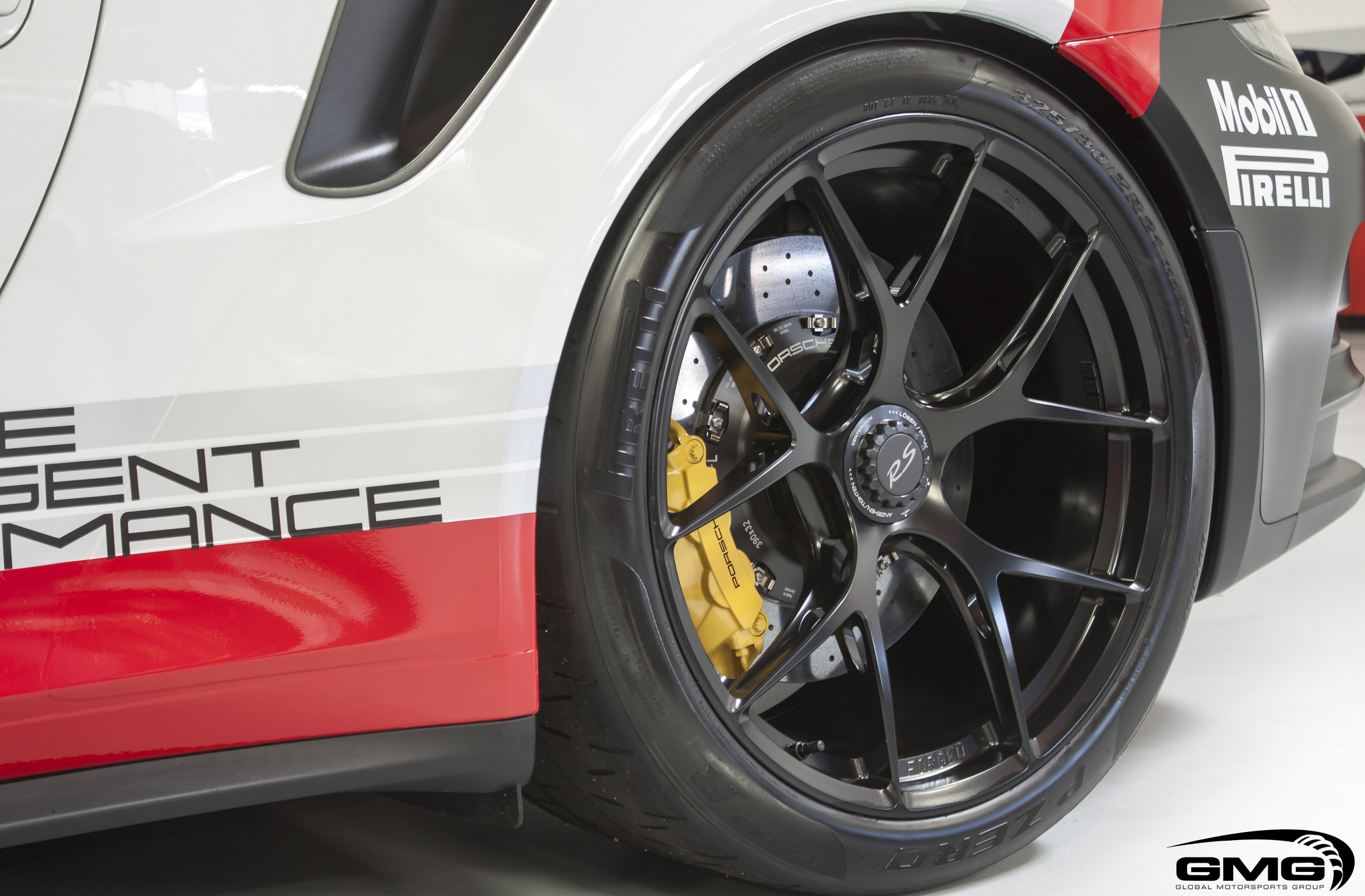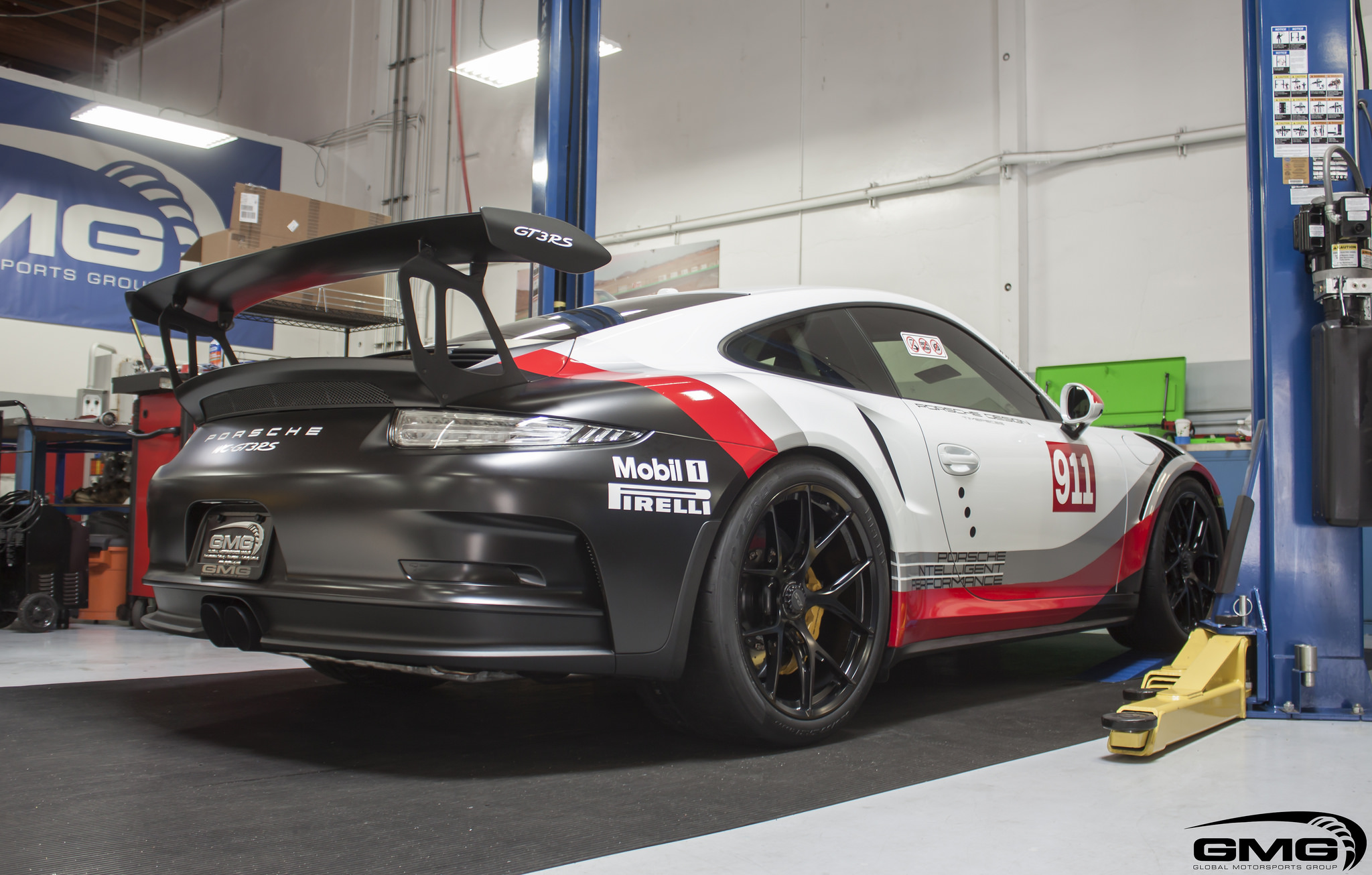 —————-
Livery:
Lastly, to pay homage to the factory race cars, the exterior was wrapped in a current RSR-style livery. This tie-in was a great way to underline the GT3-RS's motorsport heritage.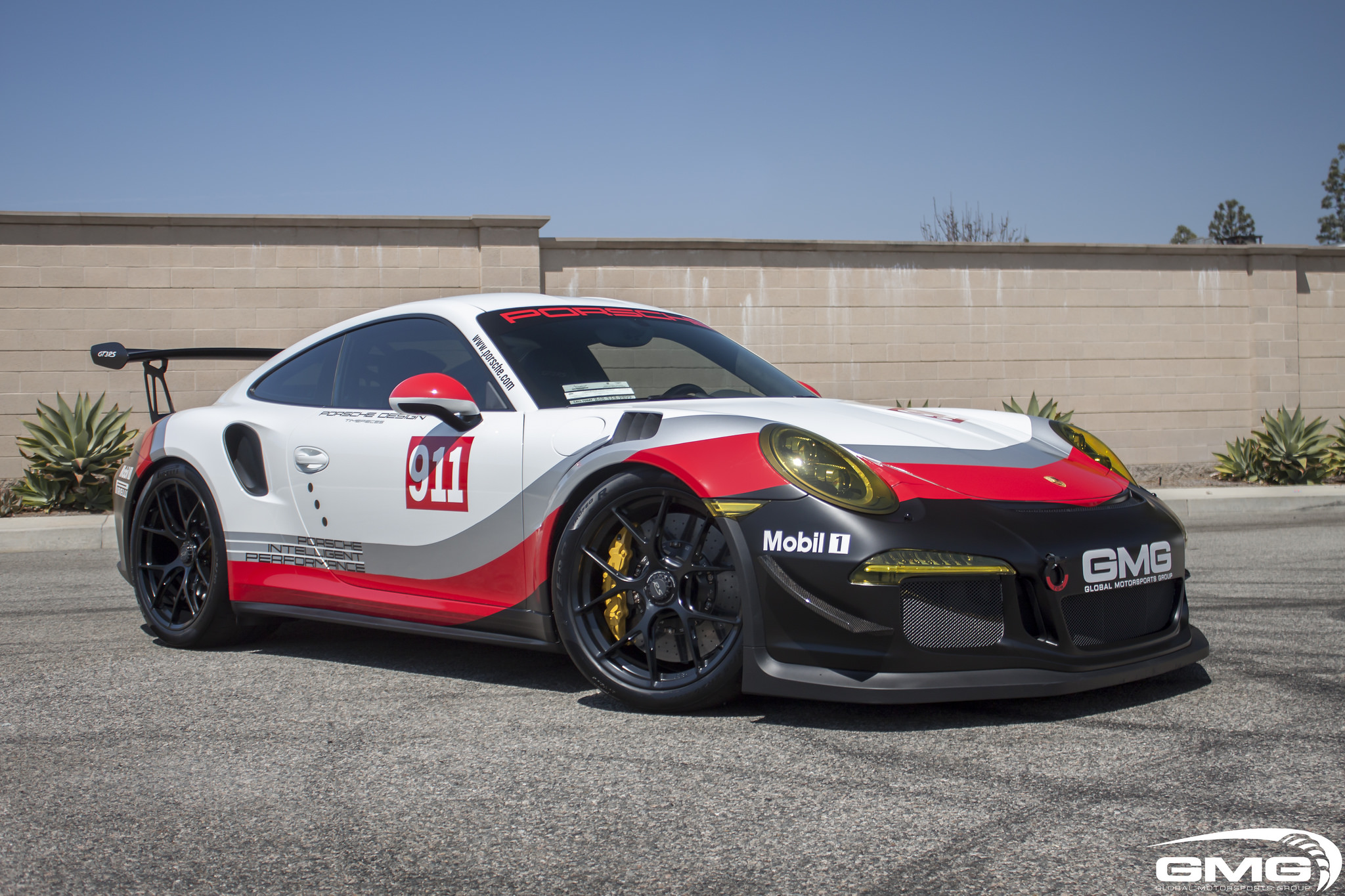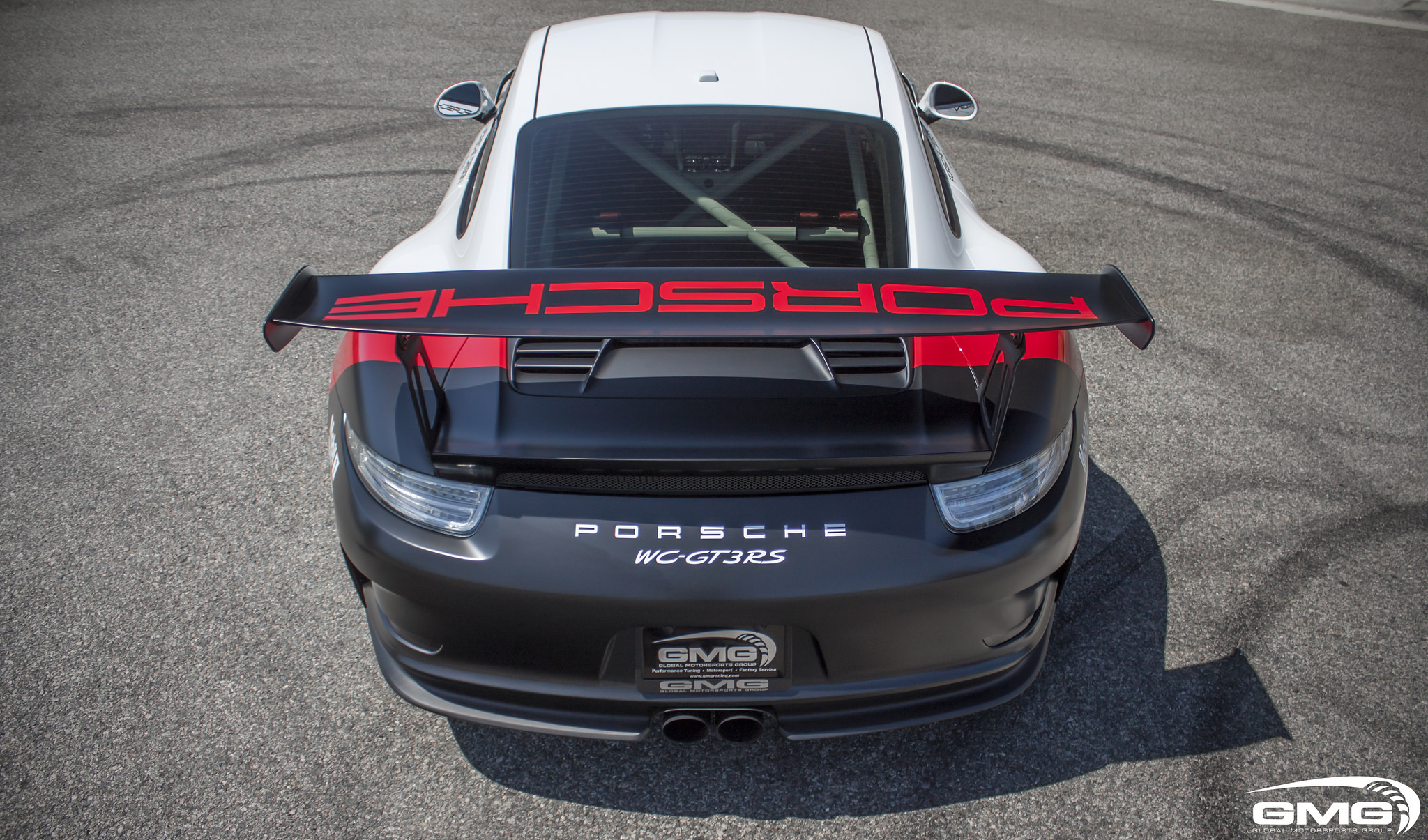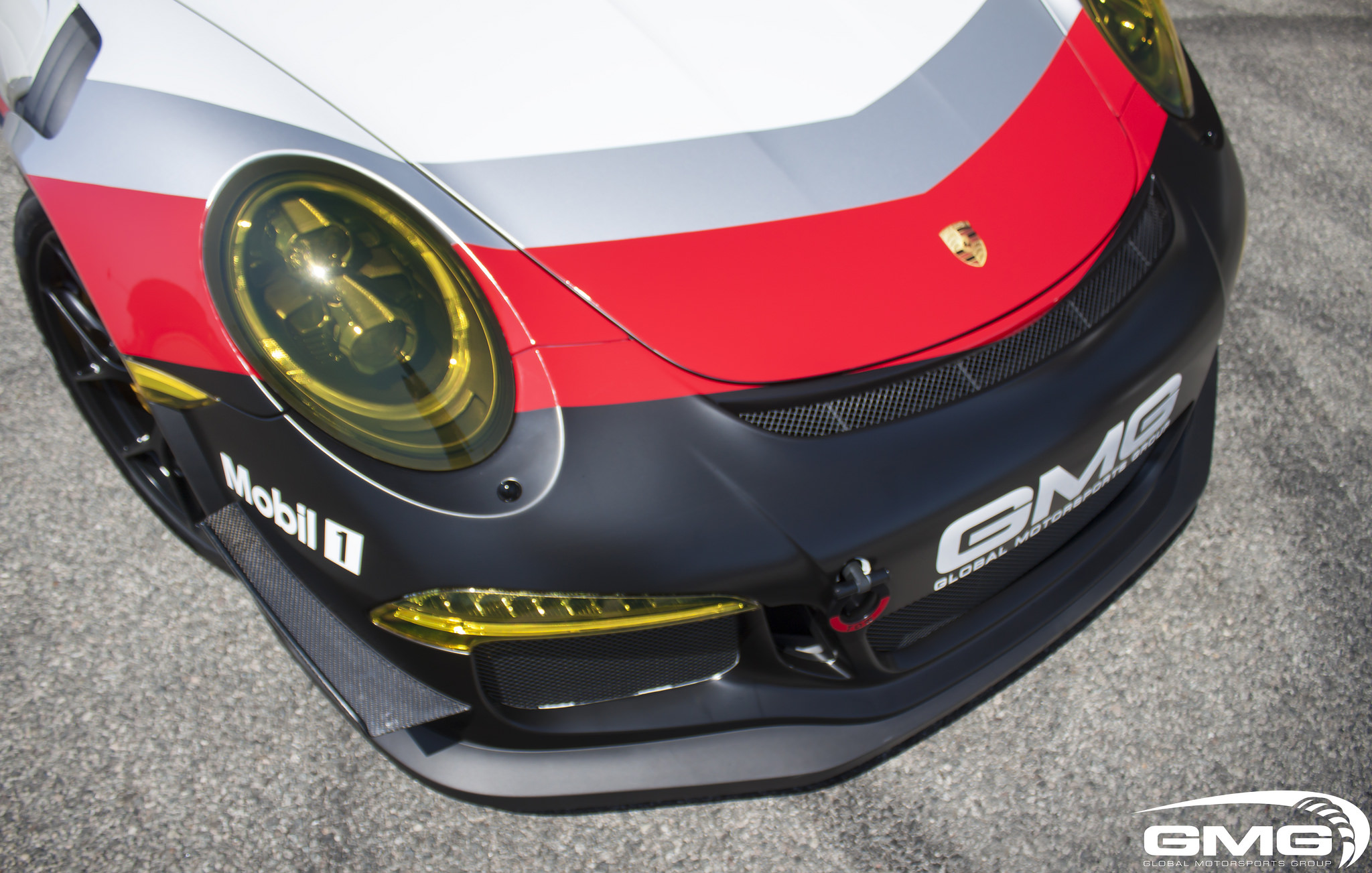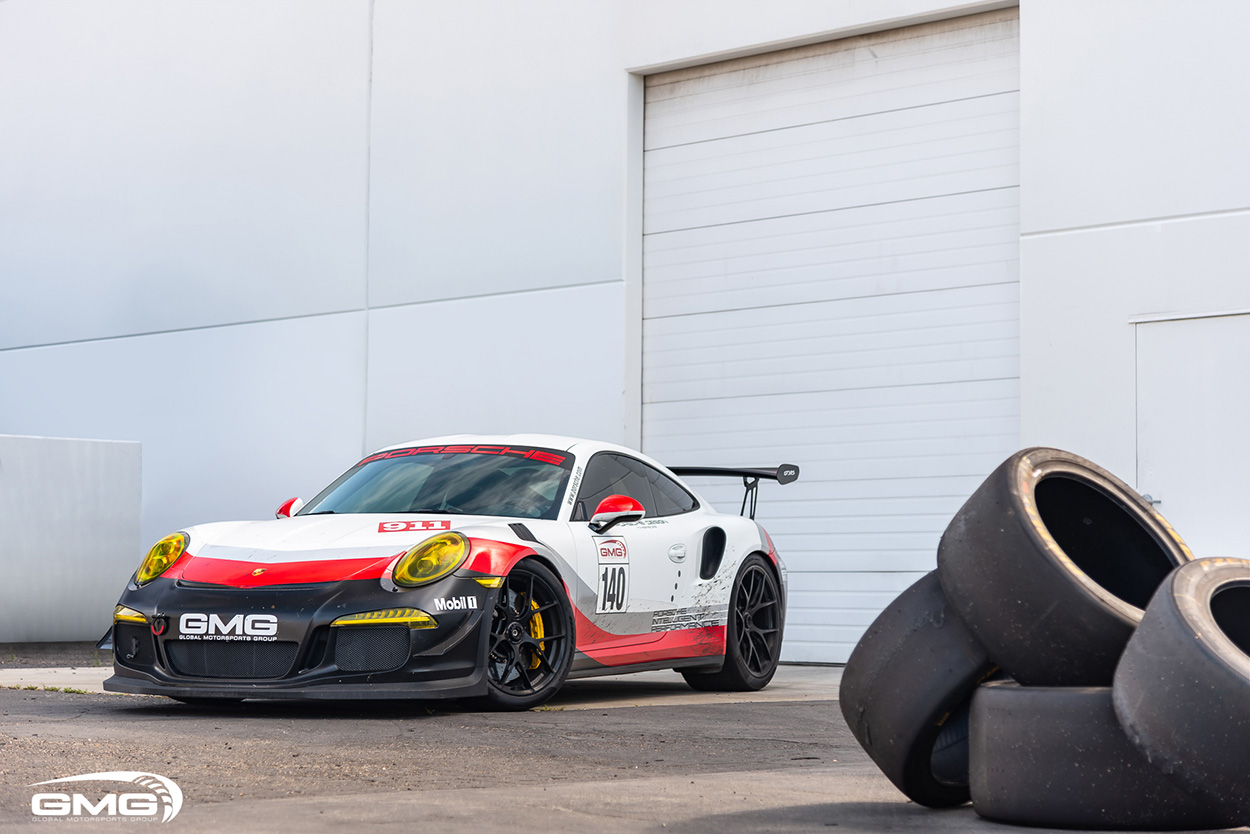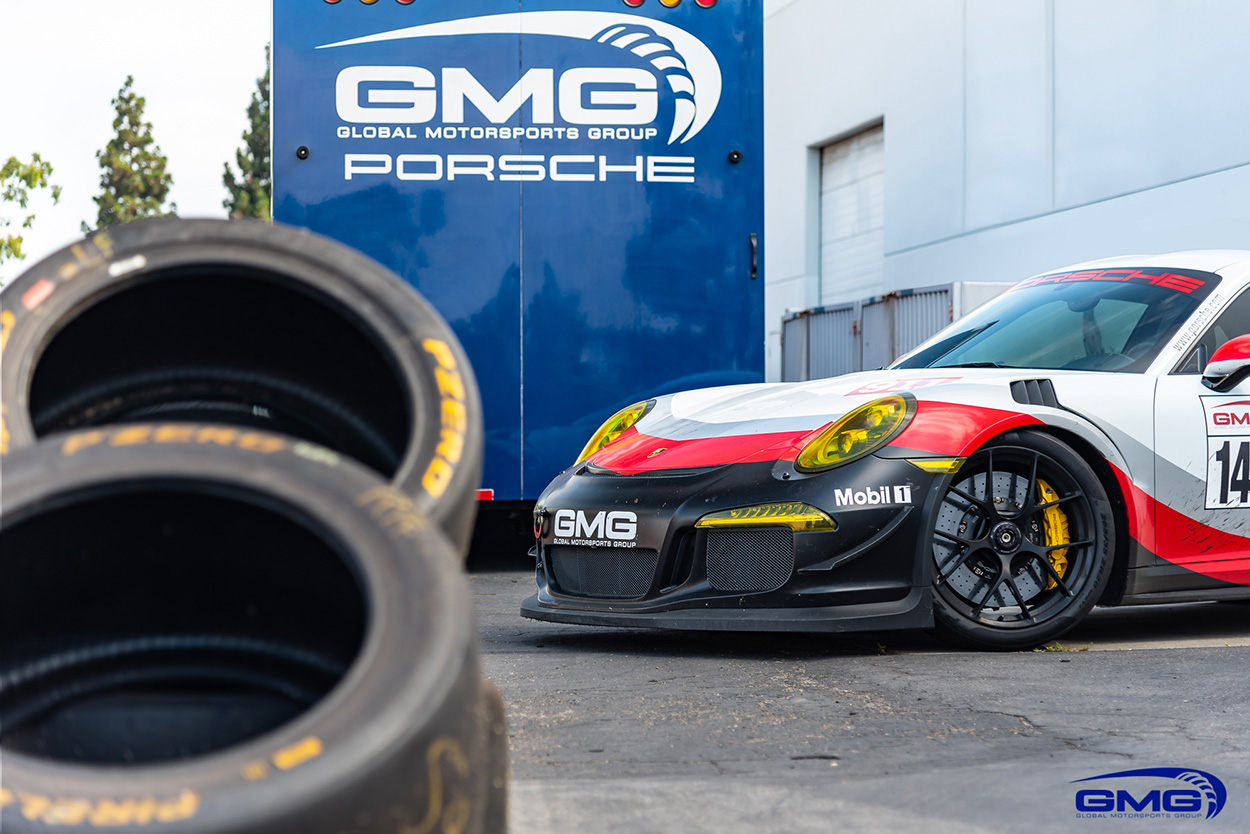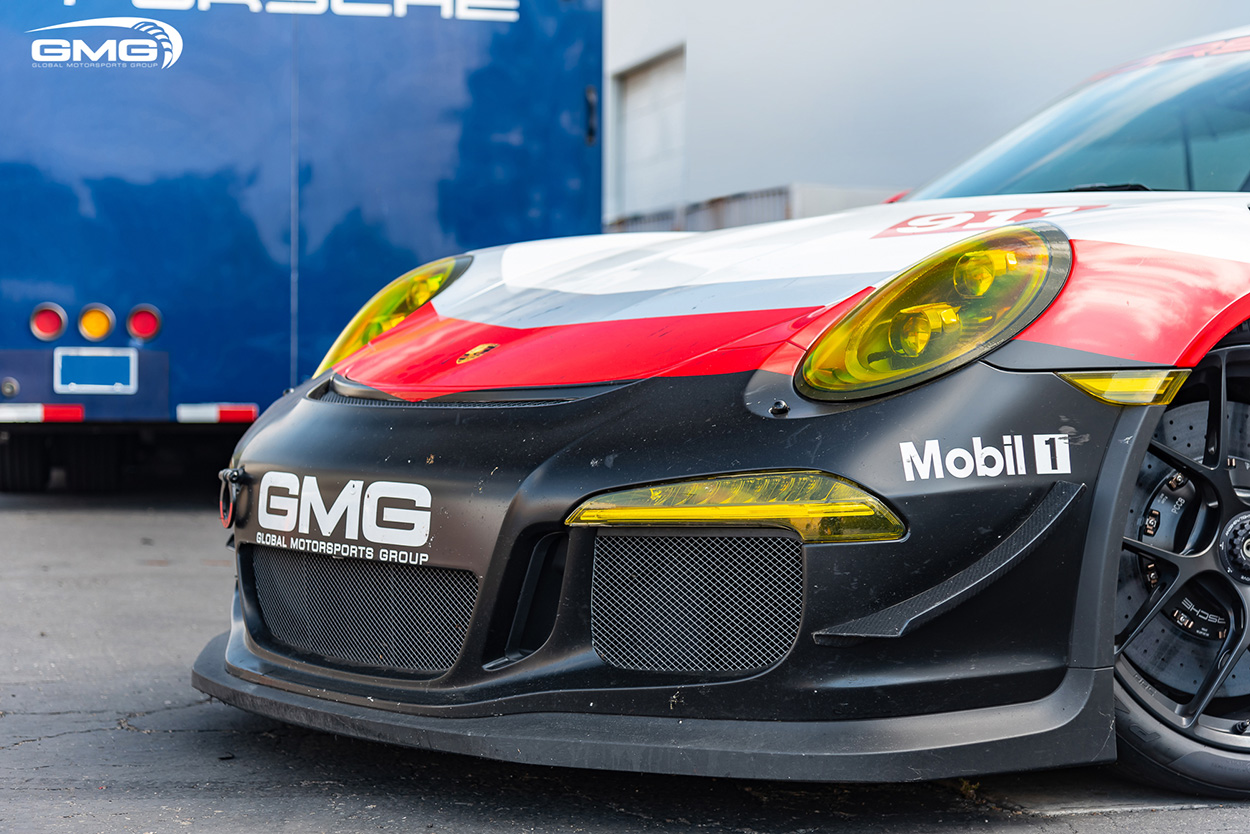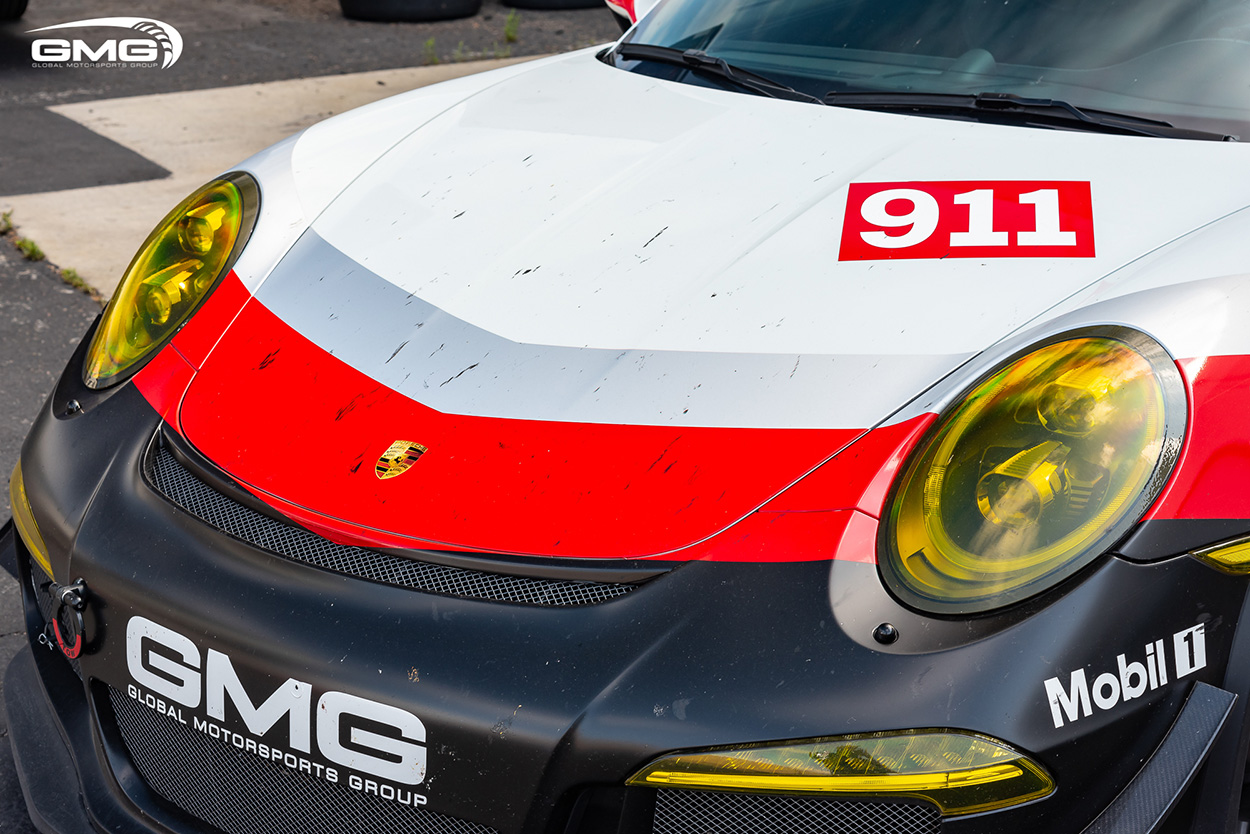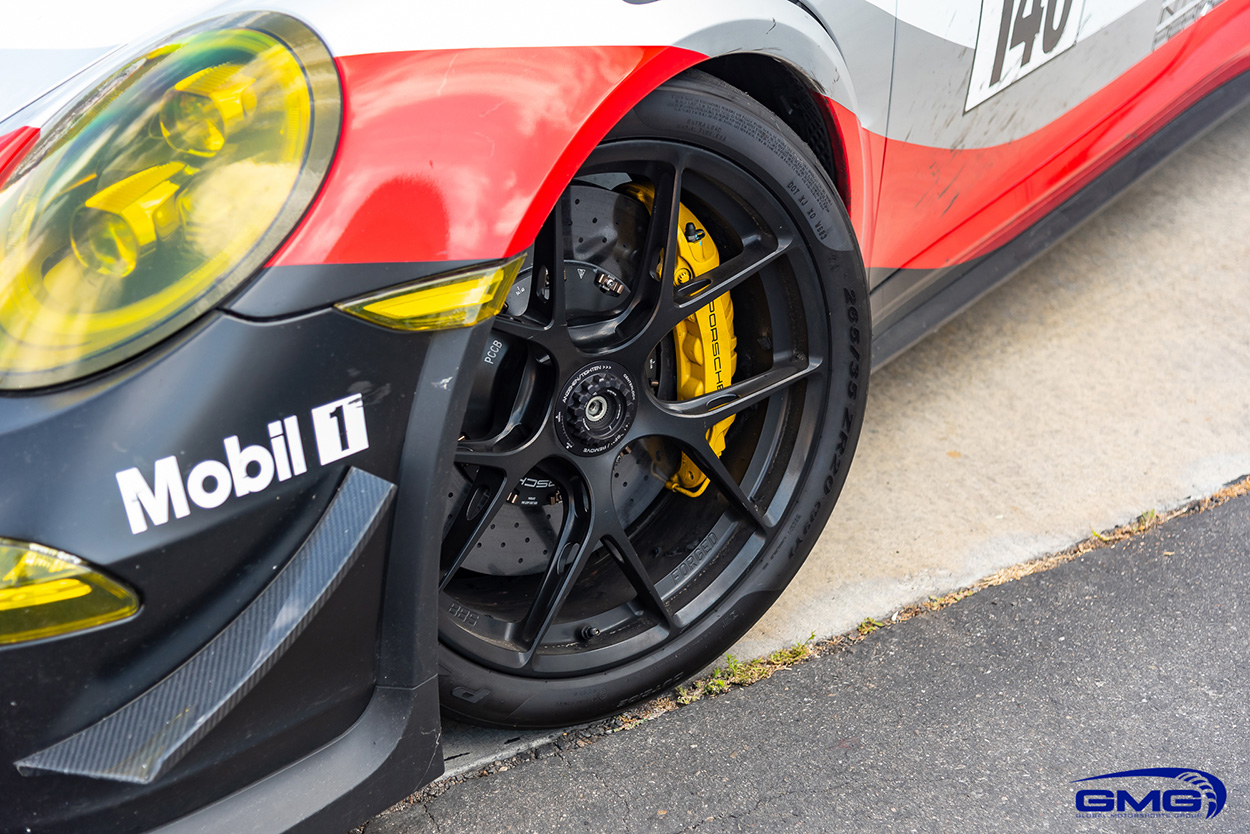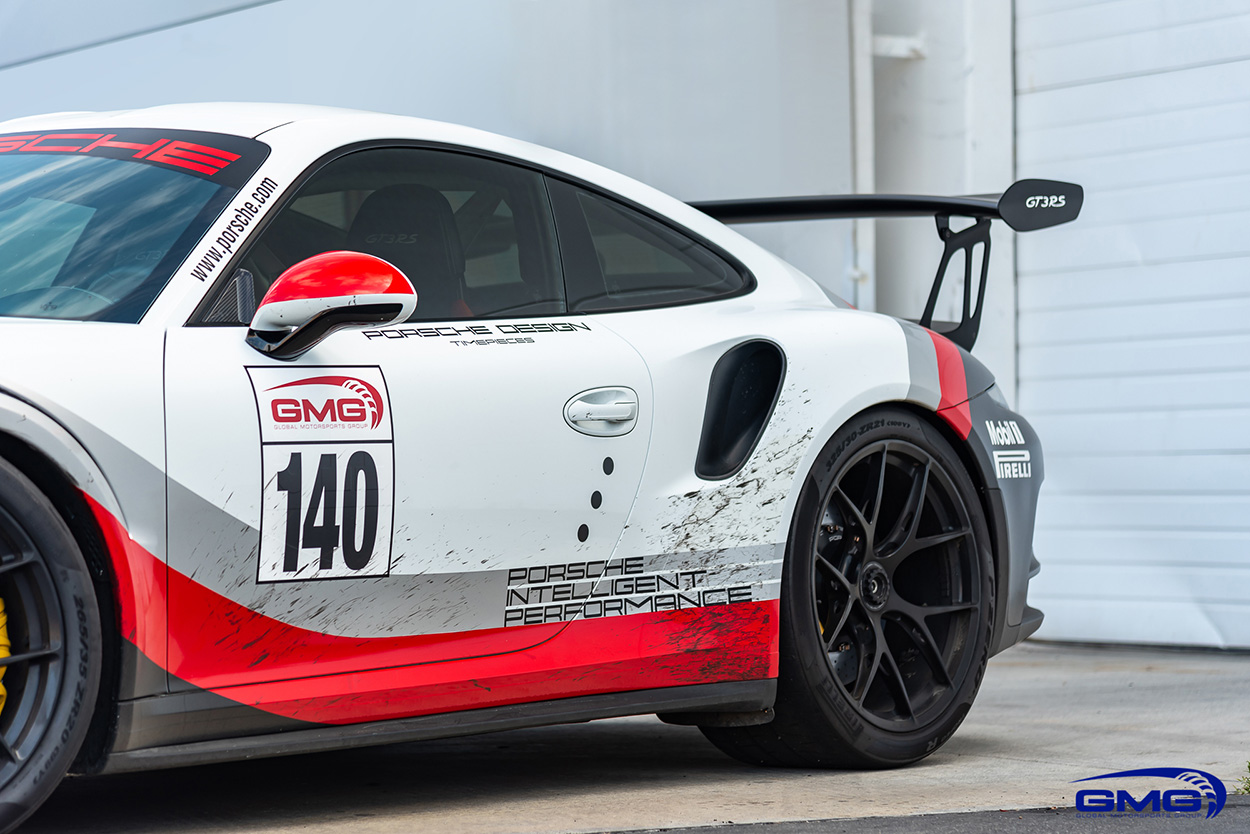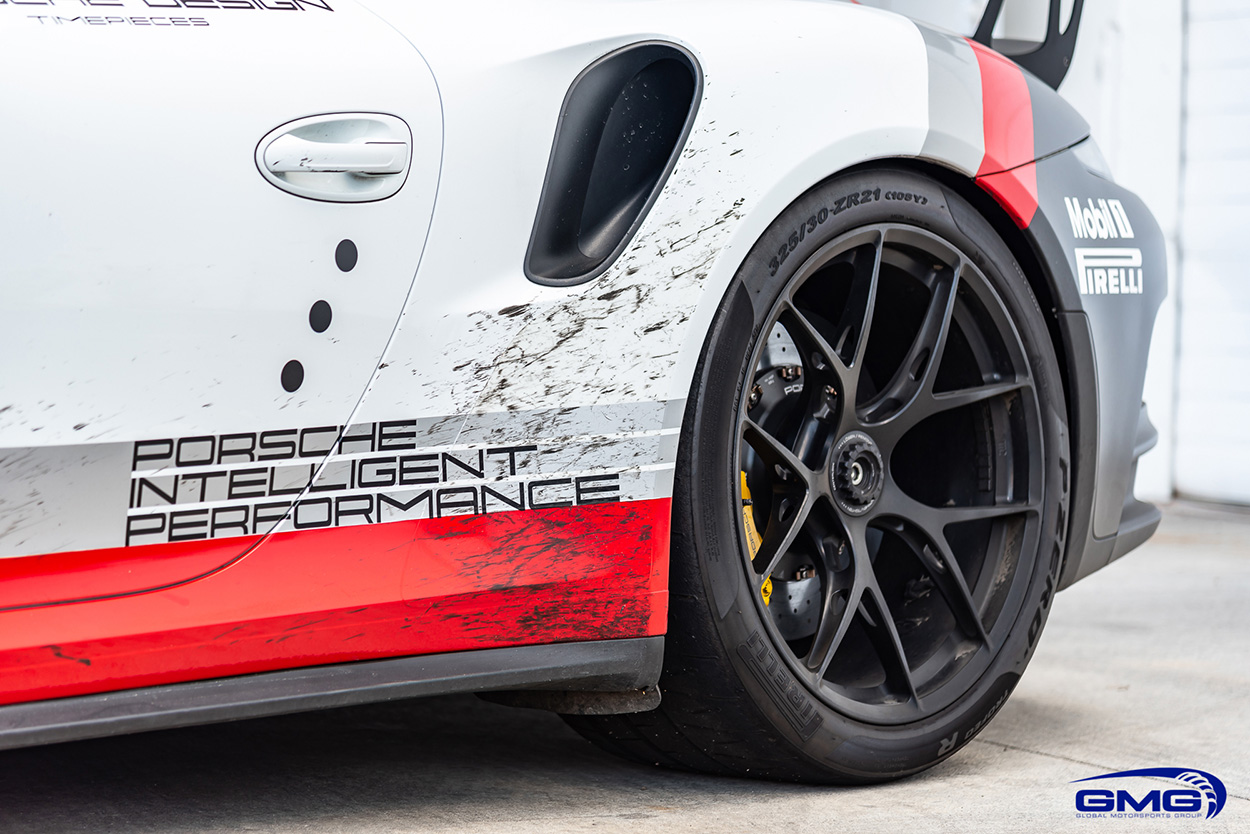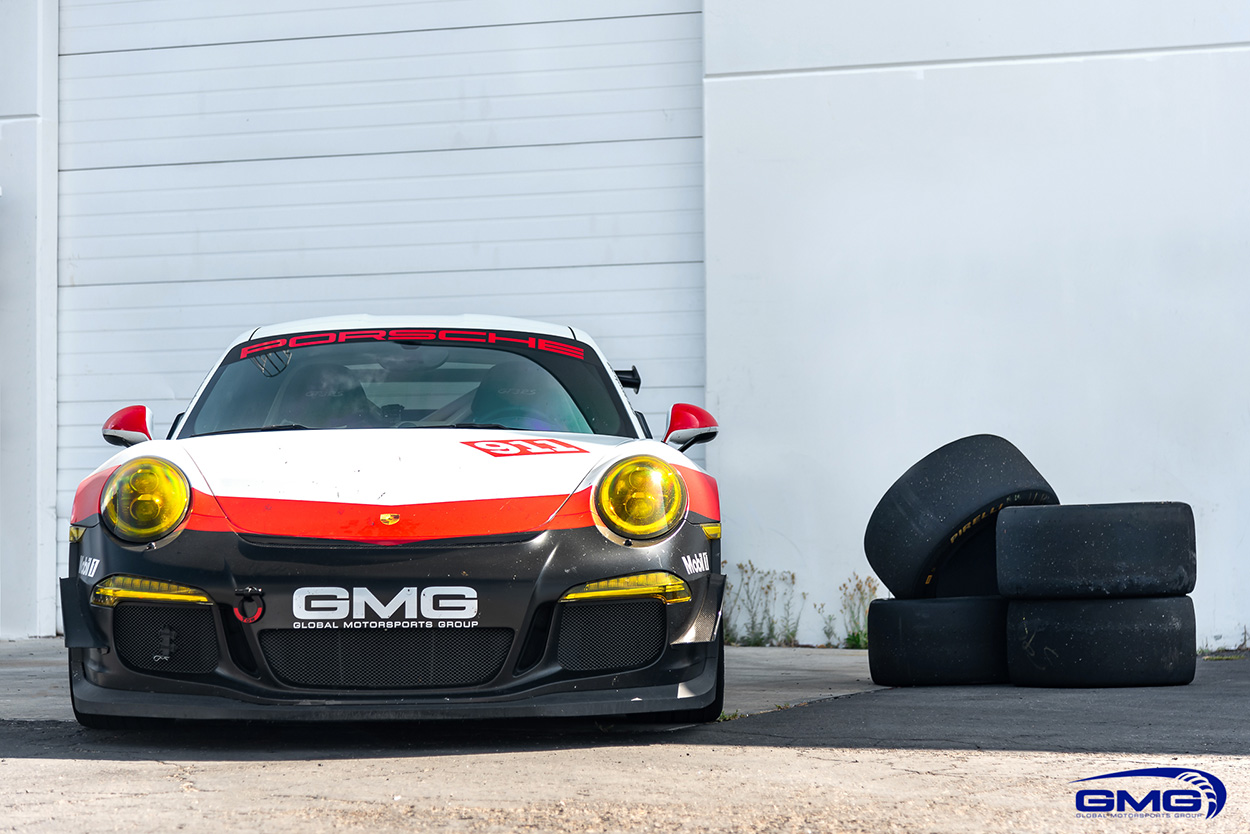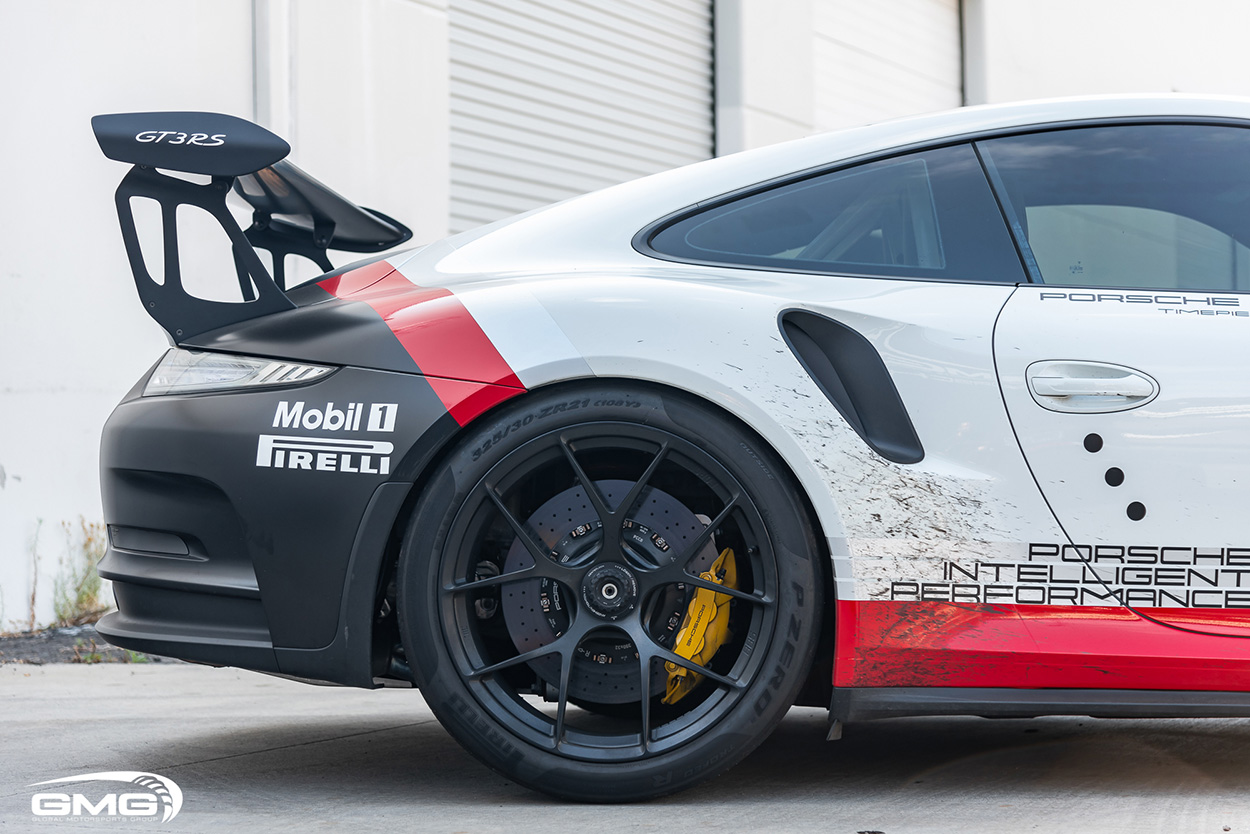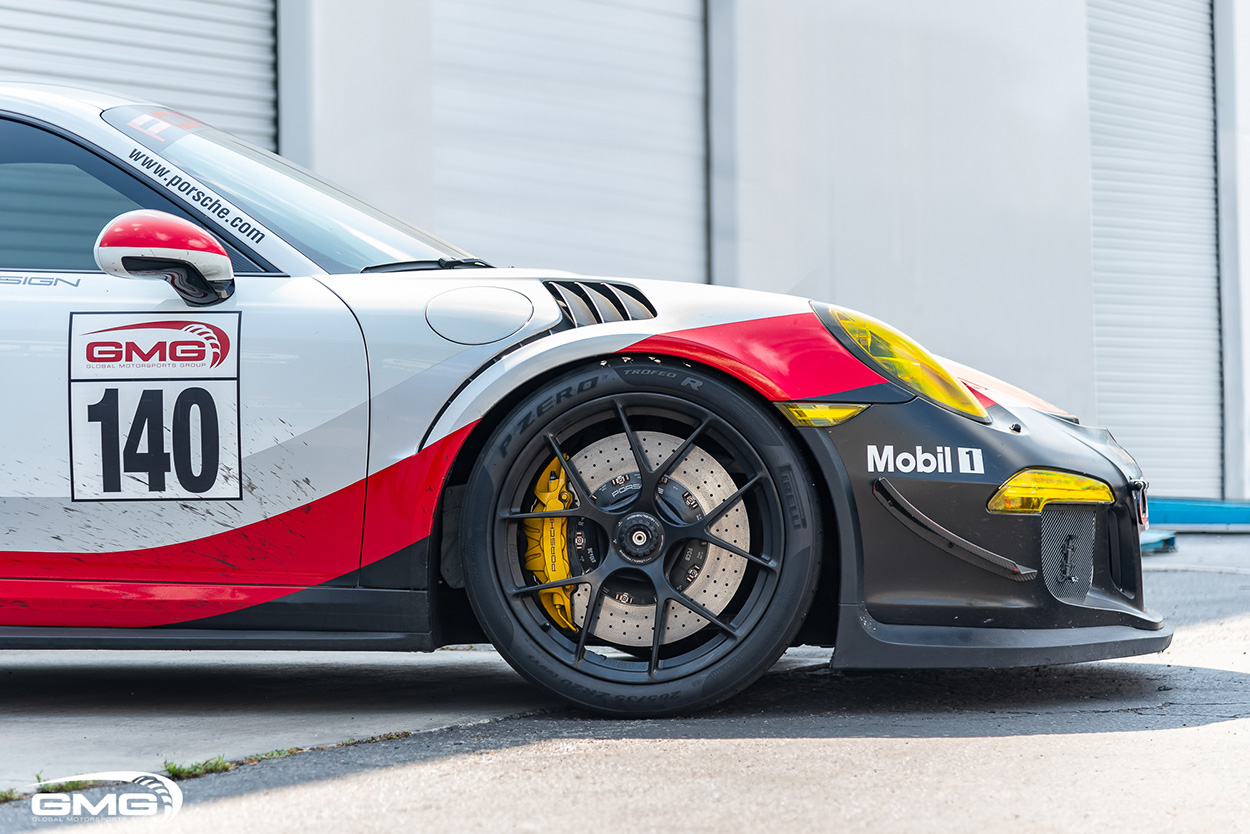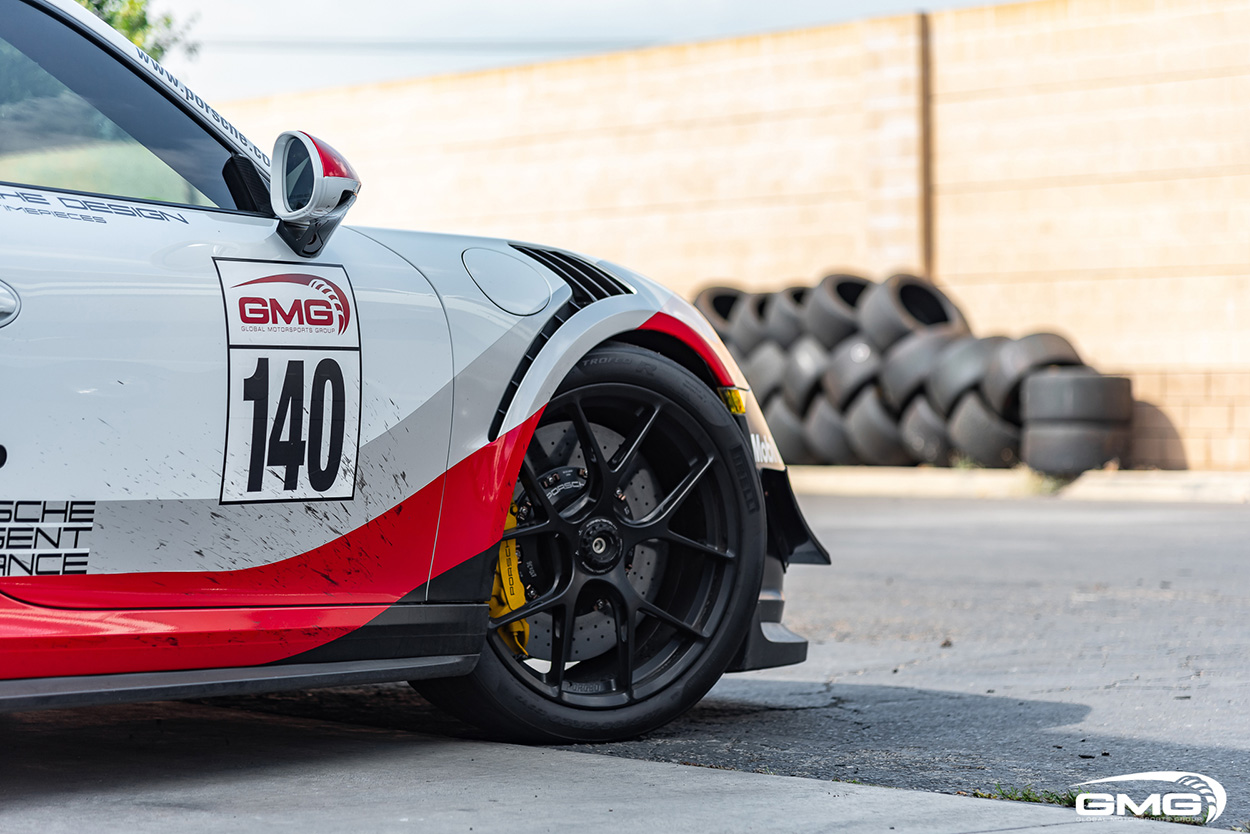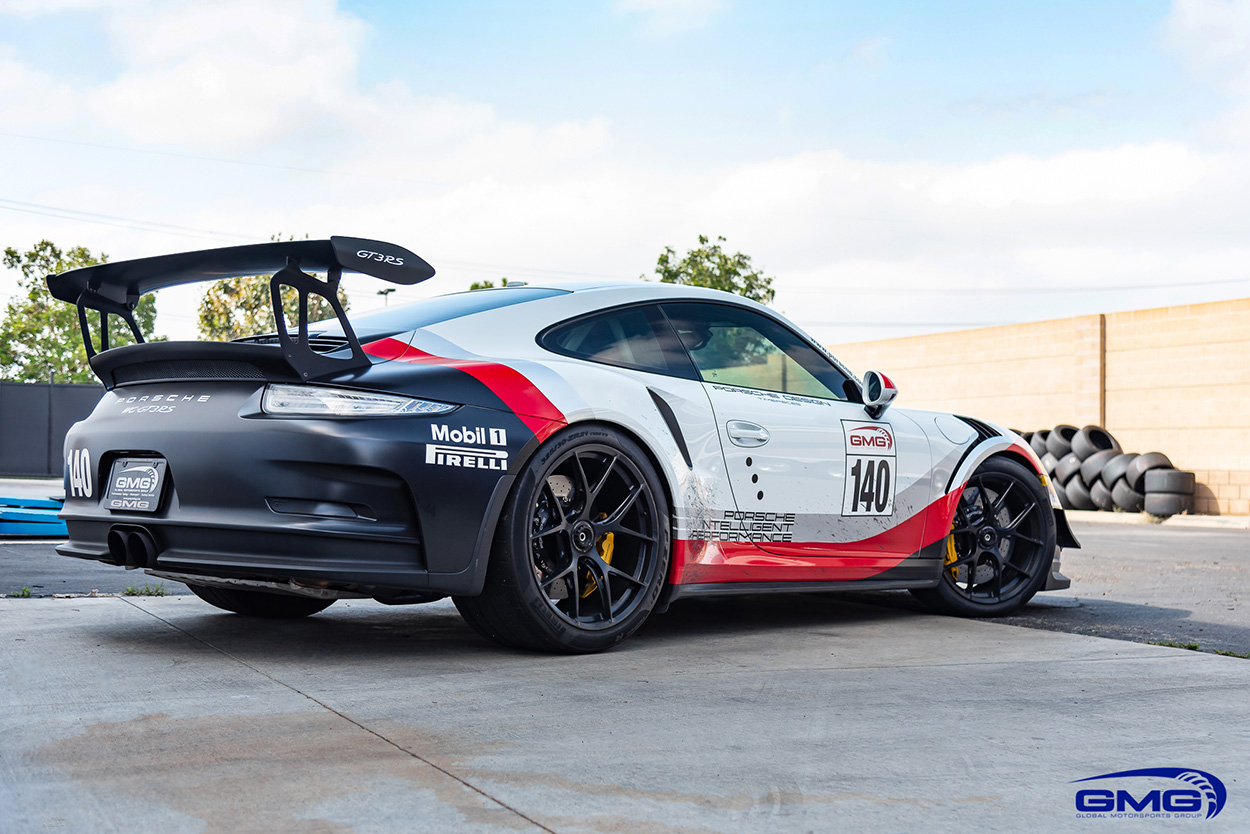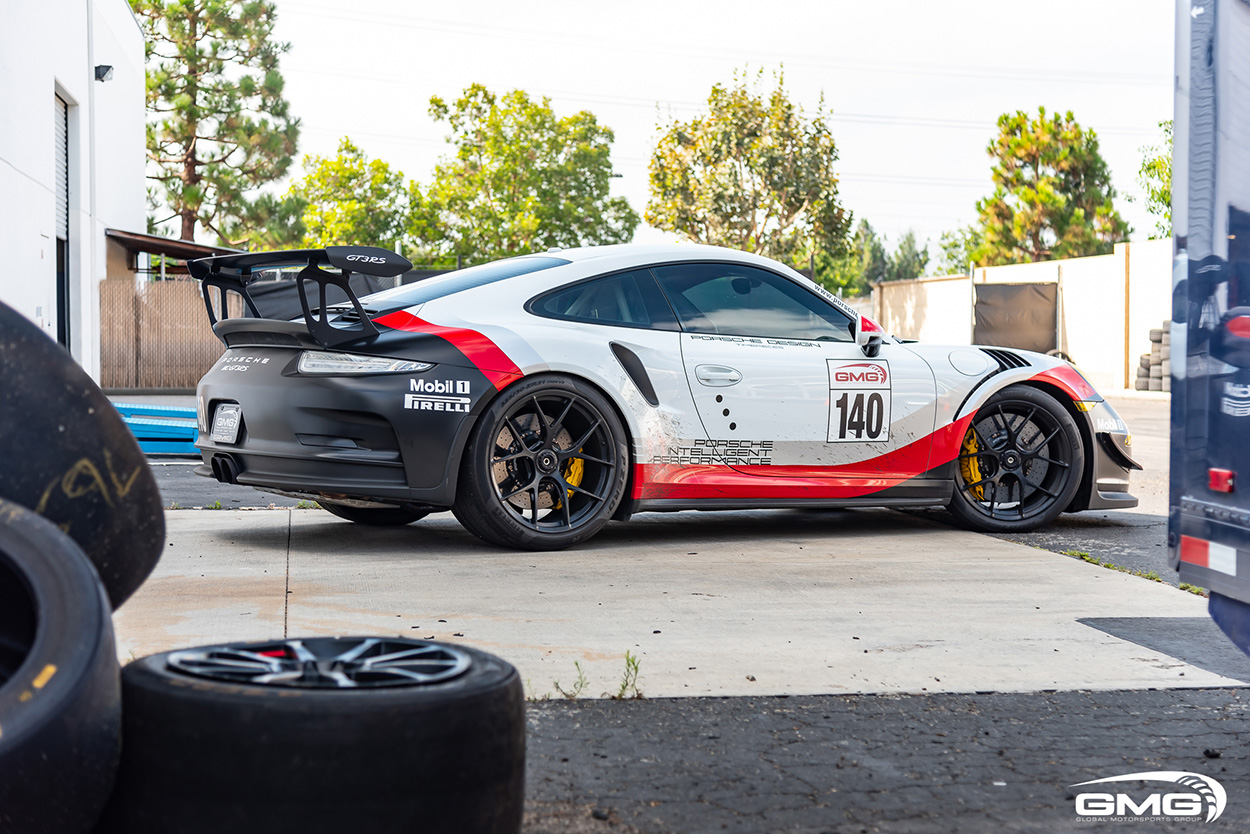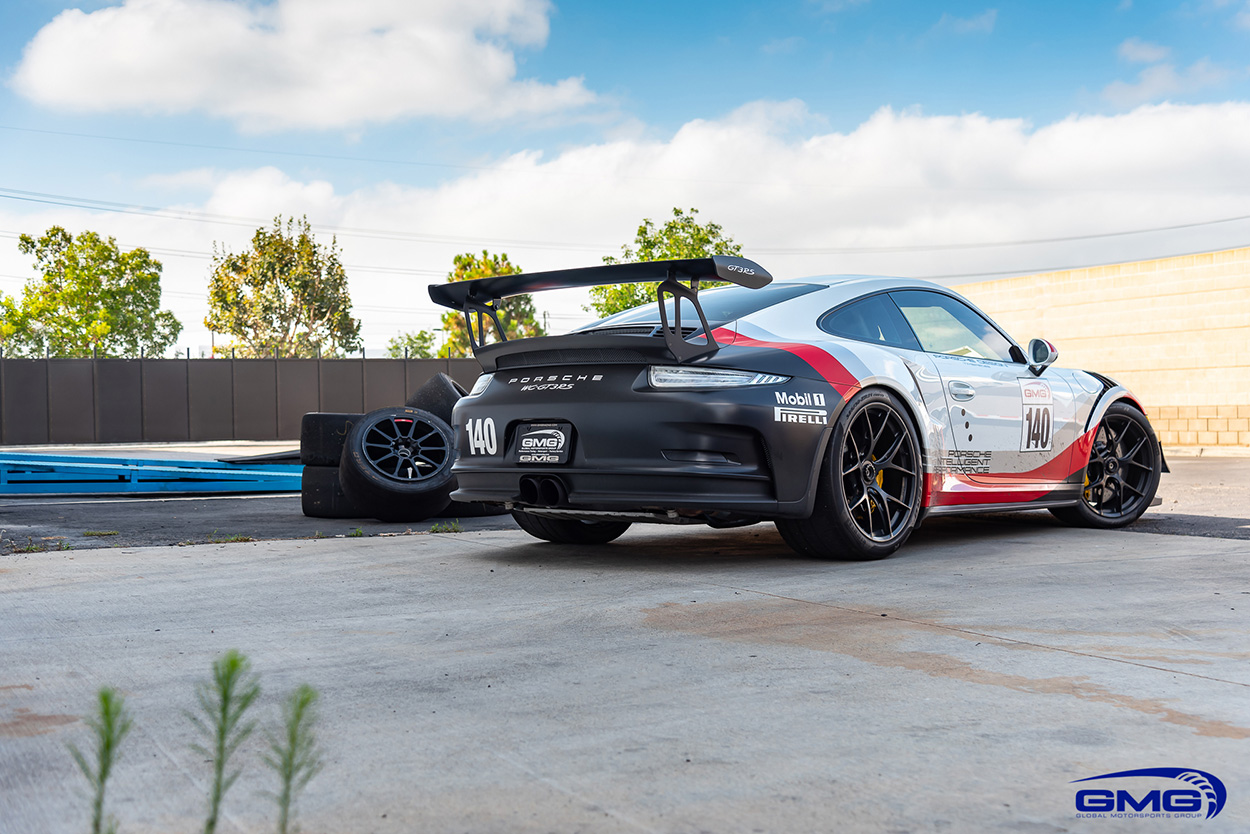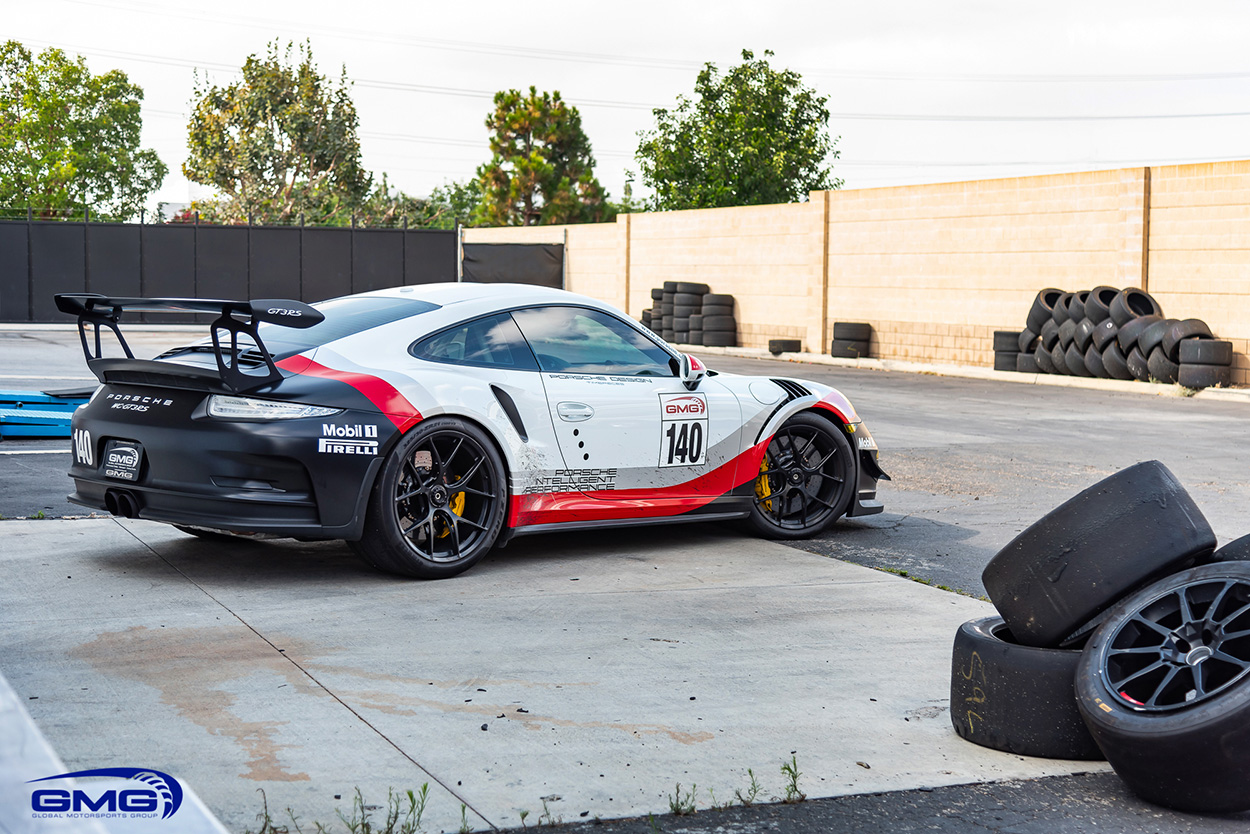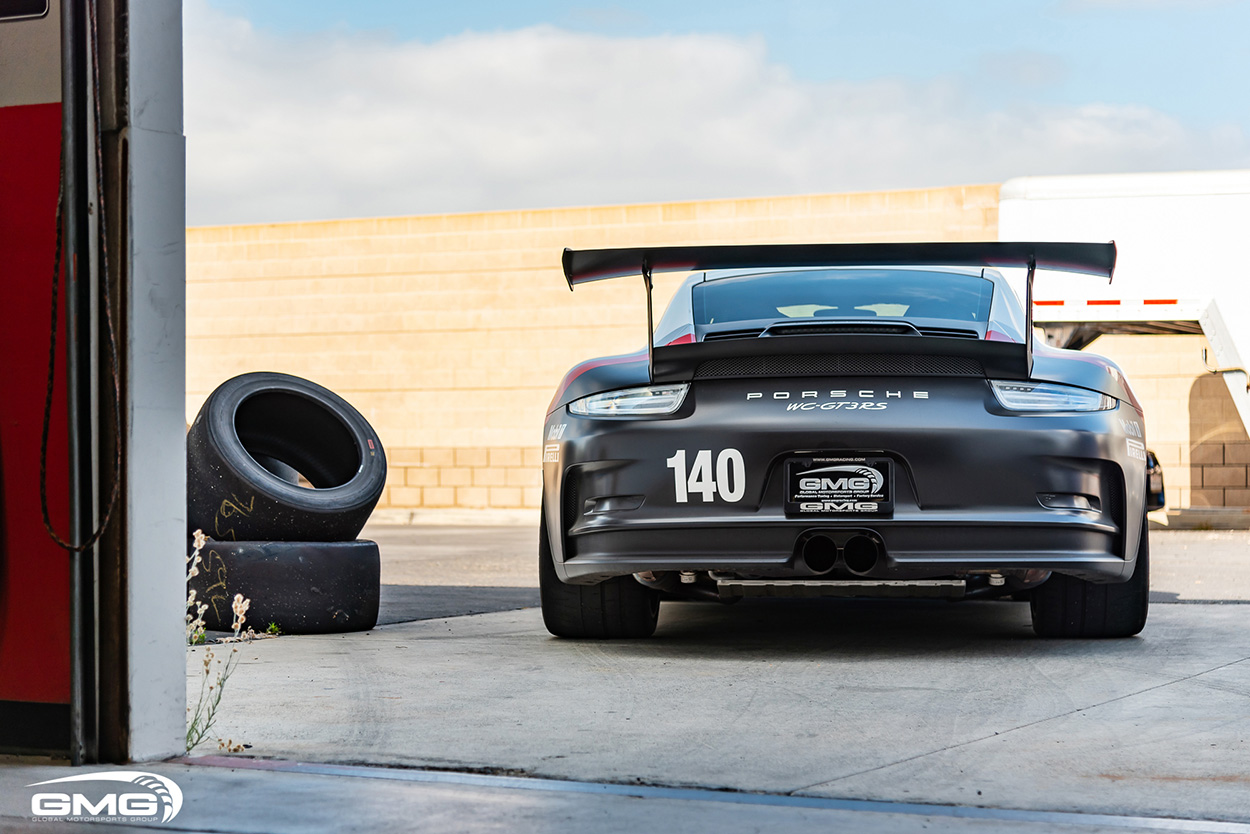 ——————
With the GMG WC Track Package the 991.1 GT3RS is truly ready for the track.
Ready to build your own? Get in touch with us.