Consecutive Podiums Highlight GMG Efforts Across North America
With three cars competing in two different events across North America, Global Motorsports Group (GMG Racing) would enjoy a fruitful weekend of competition during both the Porsche Trophy West round at WeatherTech Raceway Laguna Seca, as well as the Pirelli GT4 America double-header taking place at Canadian Tire Motorsport Park. With the team split across two different parts of the continent, a combination of three podiums and five top-five finishes would demonstrate the team's depth. In the Porsche Trophy West, Kevin Westcott and Chris Thompson would both enjoy podium results in their return to Monterey, meanwhile Jason Bell would take his Porsche to a season-high fourth during the ultra-competitive round in Canada.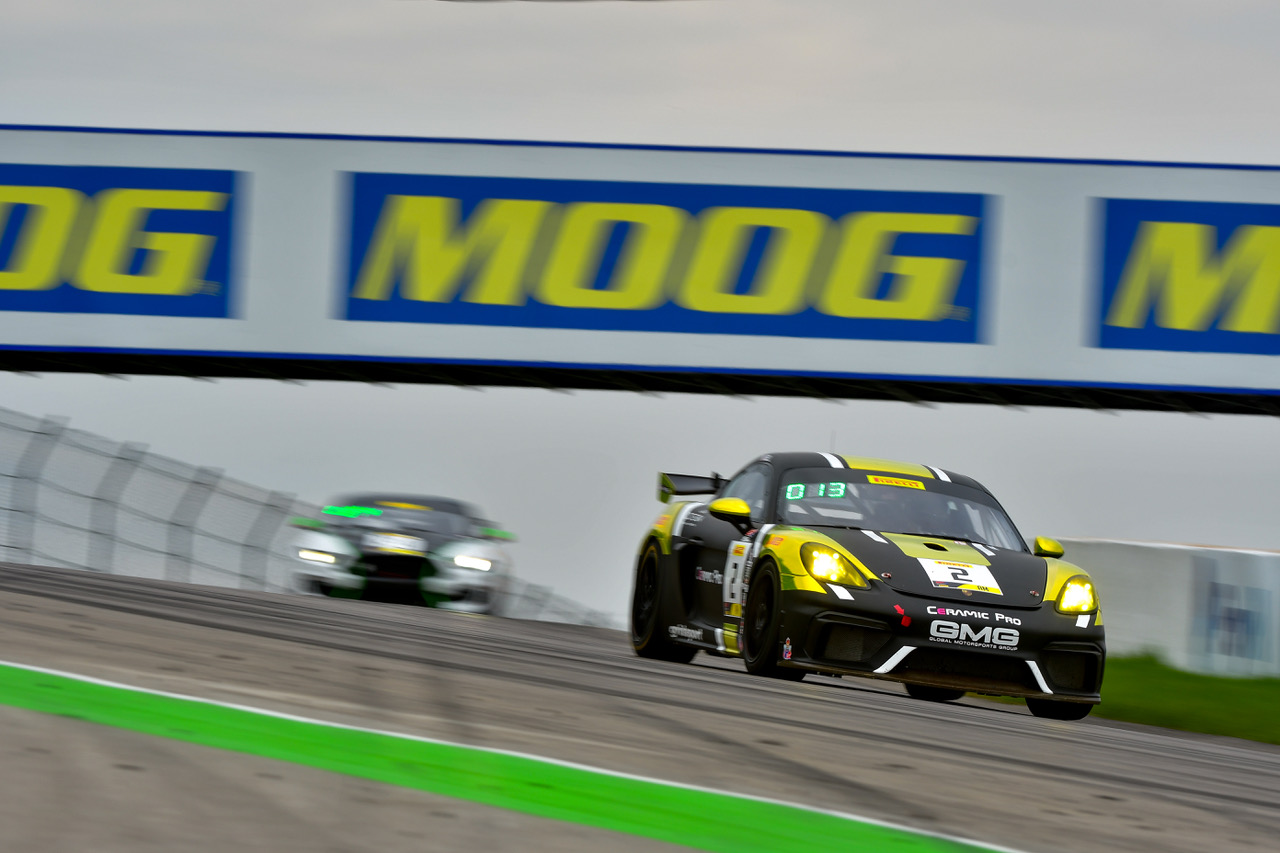 "It was a great weekend for our whole program," stated GMG team owner James Sofronas. "Spreading across two parts of the continent always presents the potential for challenges, but the results speak for themselves on the depth of our team. Our entire crew stepped up as always, and it's really a credit to them for the performance that we have. Seeing both Kevin and Chris take podiums in Monterey is incredibly satisfying, they've both showed incredible progress and the results are really showing. Jason Bell did an incredible job to take fourth in Canada, the GT4 ranks within that series are some of the most competitive in the world, he should be proud of that effort. Overall it's been a great season for us and we're looking forward to the busy summer season."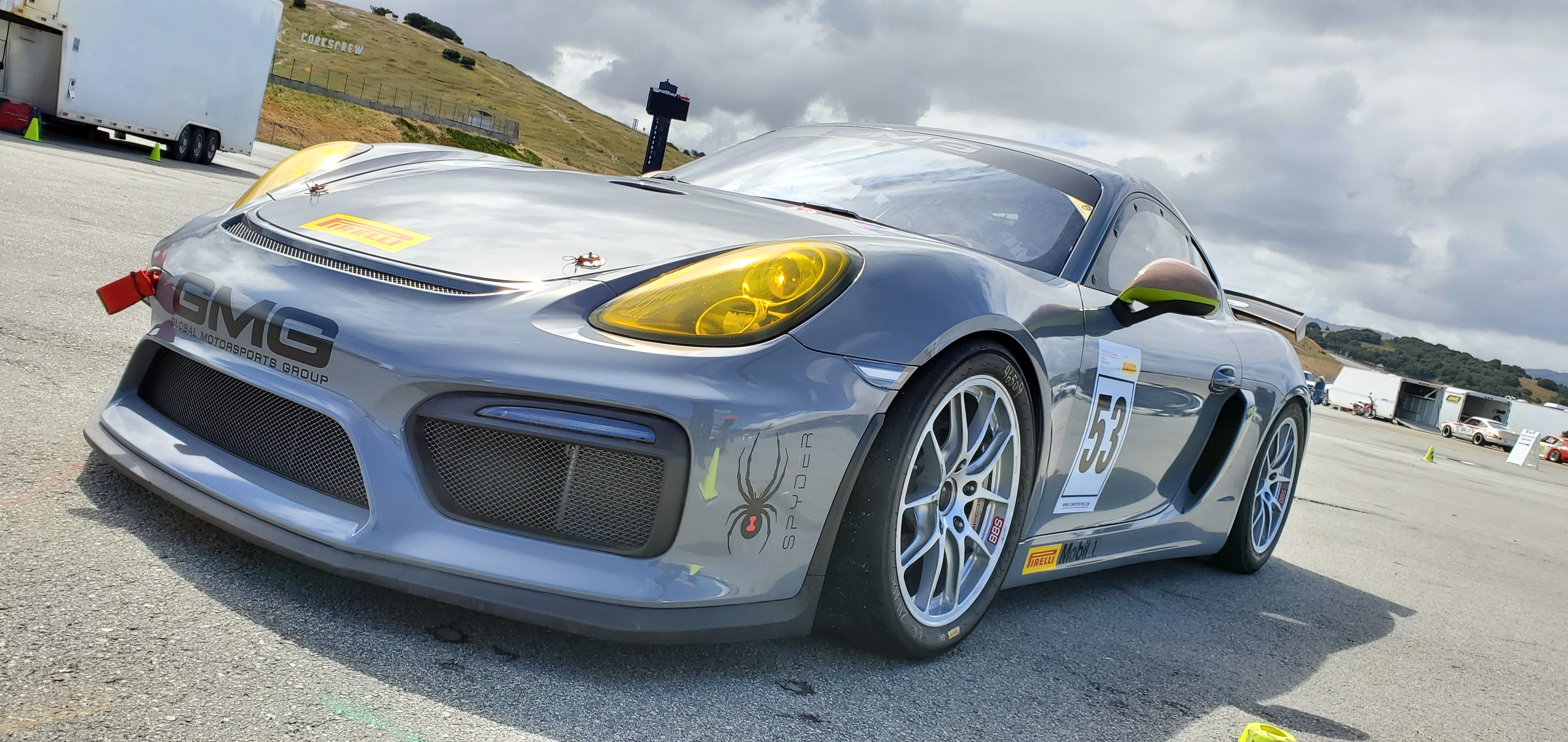 Acting as a stepping-stone with the team's driver development system, catering to any number of experience levels, the Porsche Trophy West USA provides an excellent venue for new and experienced racers alike to develop in a fostering environment. Taking to the scenic WeatherTech Raceway Laguna Seca in Monterey, California, just a few hours from GMG's Santa Ana headquarters, Kevin Westcott and Chris Thompson would arrive in the series' GT3 and GT4 ranks respectively.
Sweeping the podium in both Saturday's Race One and Sunday's Race Two, Chris Thompson would take top honors for the team with a patient and competitive drive in his Porsche GT4 Cayman Clubsport. Balancing patience with aggression, Chris would take second in Race One, and third in Race Two.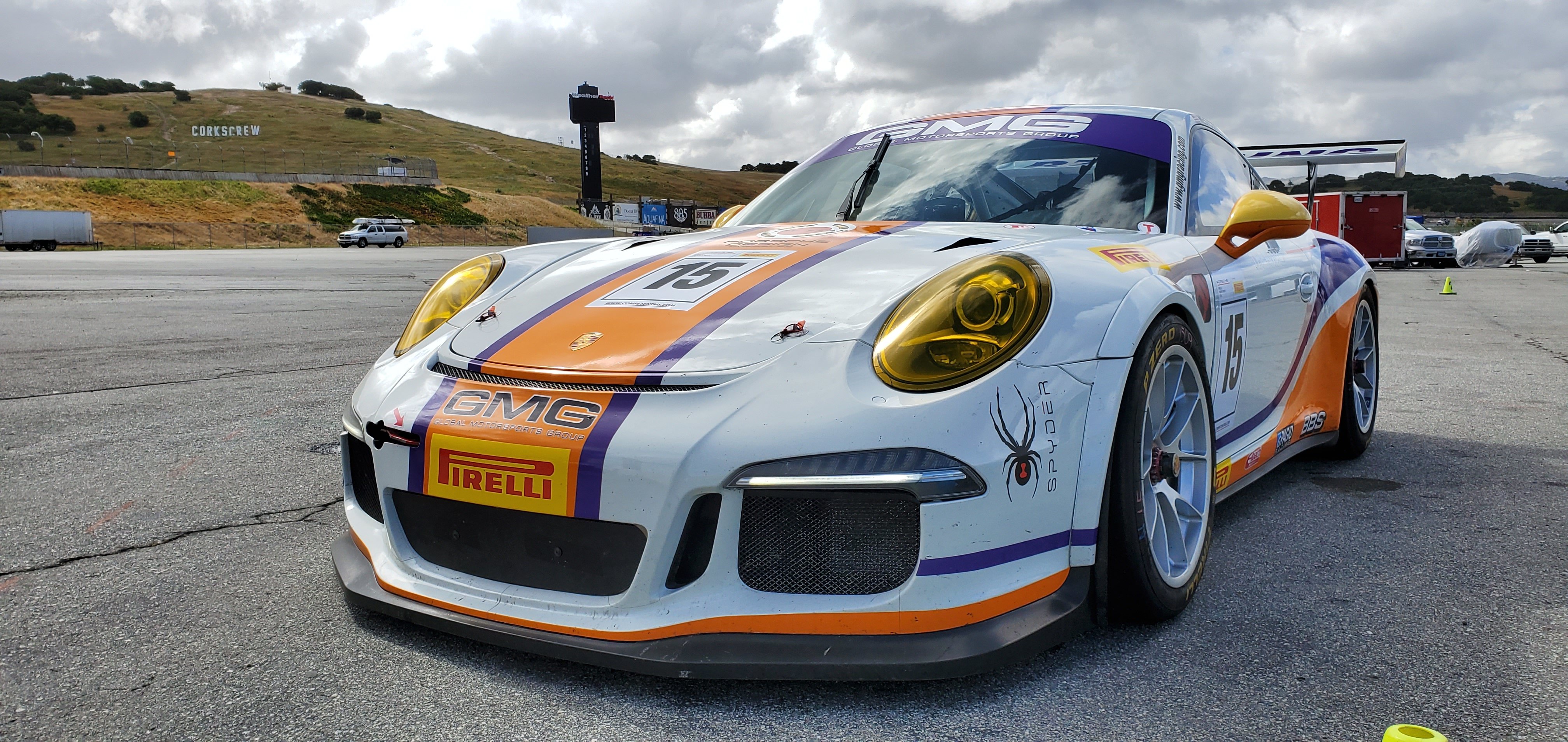 Not to be outdone, Kevin Westcott and his Porsche 911 GT3 Cup would also show extremely well, just narrowly missing the podium on Saturday's Race One with a fourth but bouncing right back to take third on Sunday.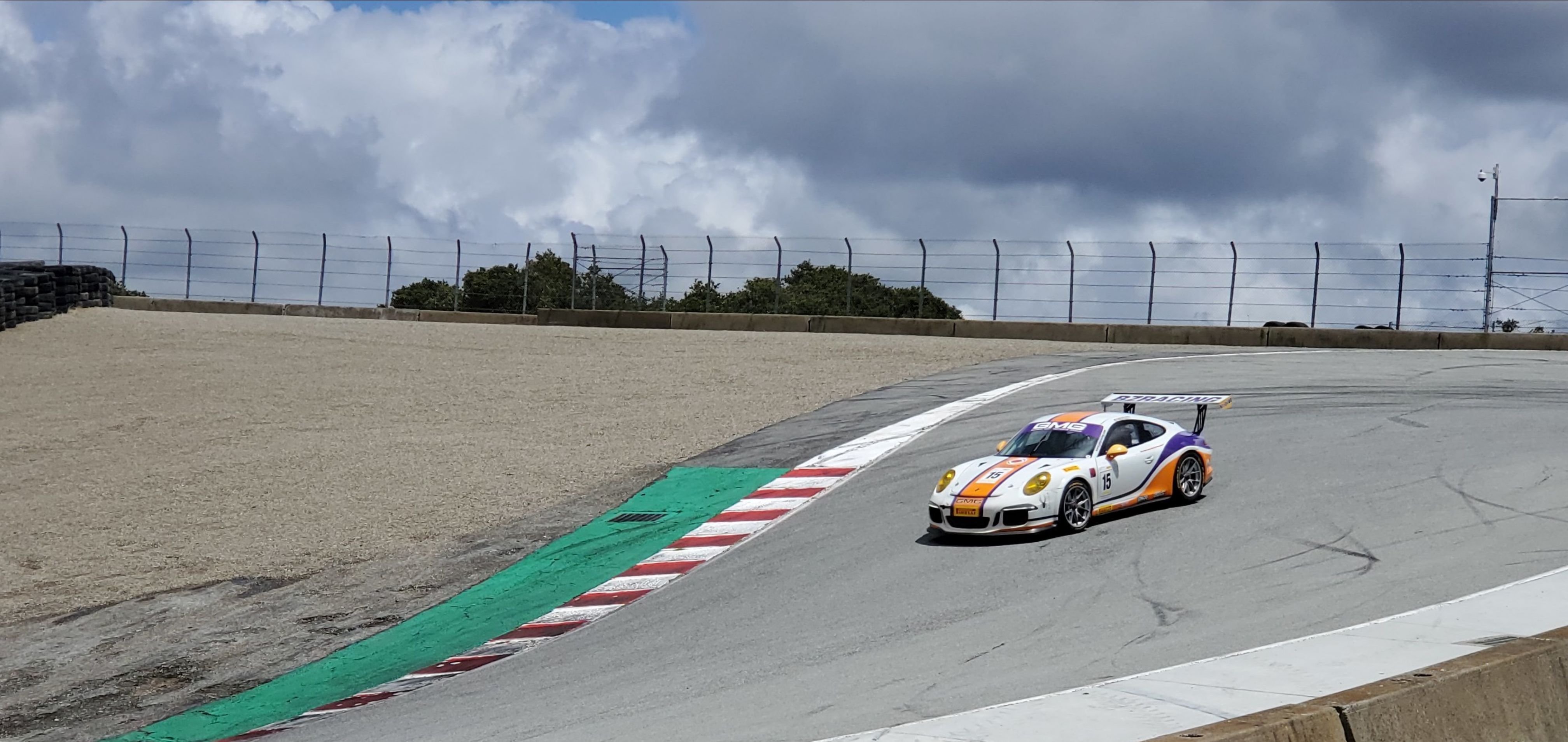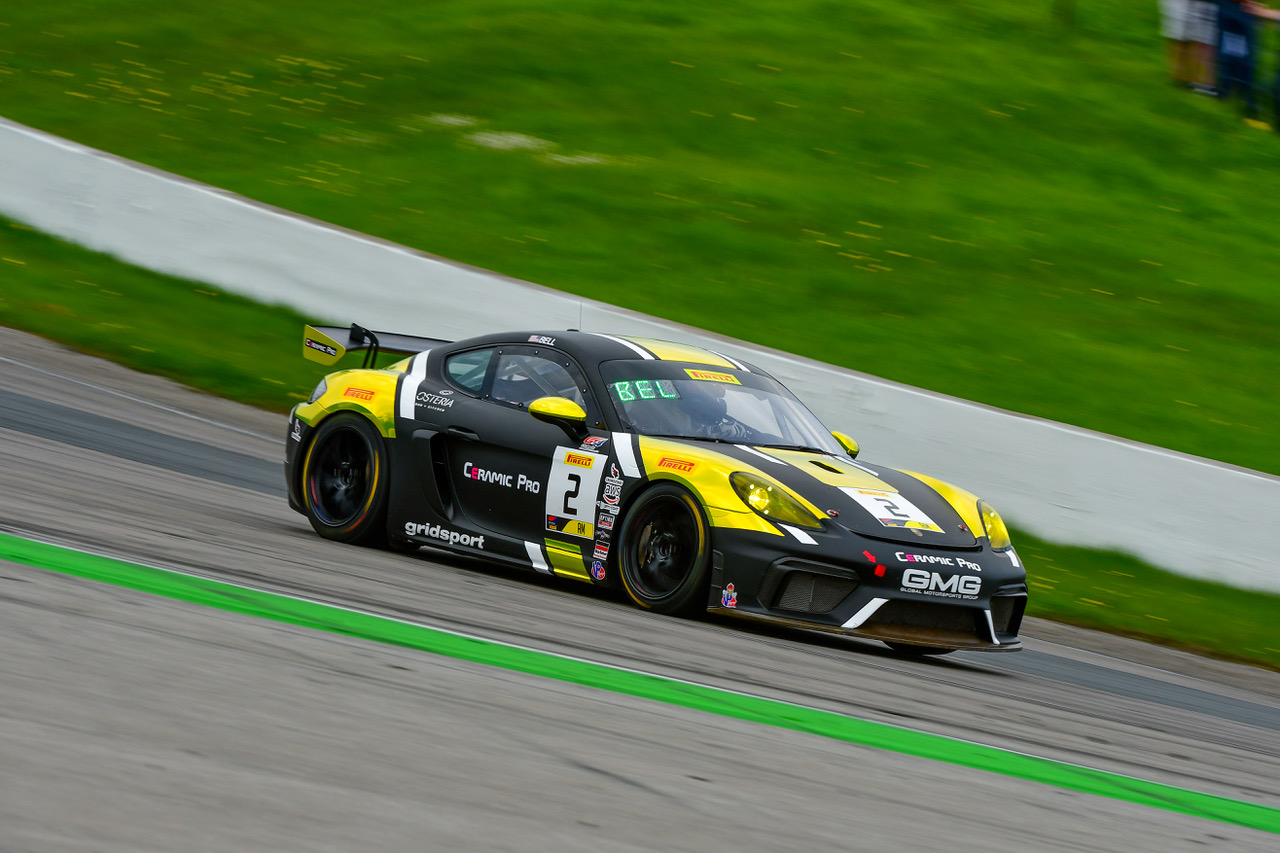 Meanwhile, in the Pirelli GT4 America double-header at Canadian Tire Motorsport Park, the No. 2 Porsche 718 Cayman GT4 Clubsport of Jason Bell would continue to make progress in his 2019 campaign. Making a strong start during Saturday's Race One, Jason would enjoy a clean and competitive race, taking advantage of the fast, sweeping corners and hillsides synonymous with the circuit to advance to fourth by time the checkered flag fell. It would serve as his best finish of the year, with podium-worthy performance now seeming to be a matter of time.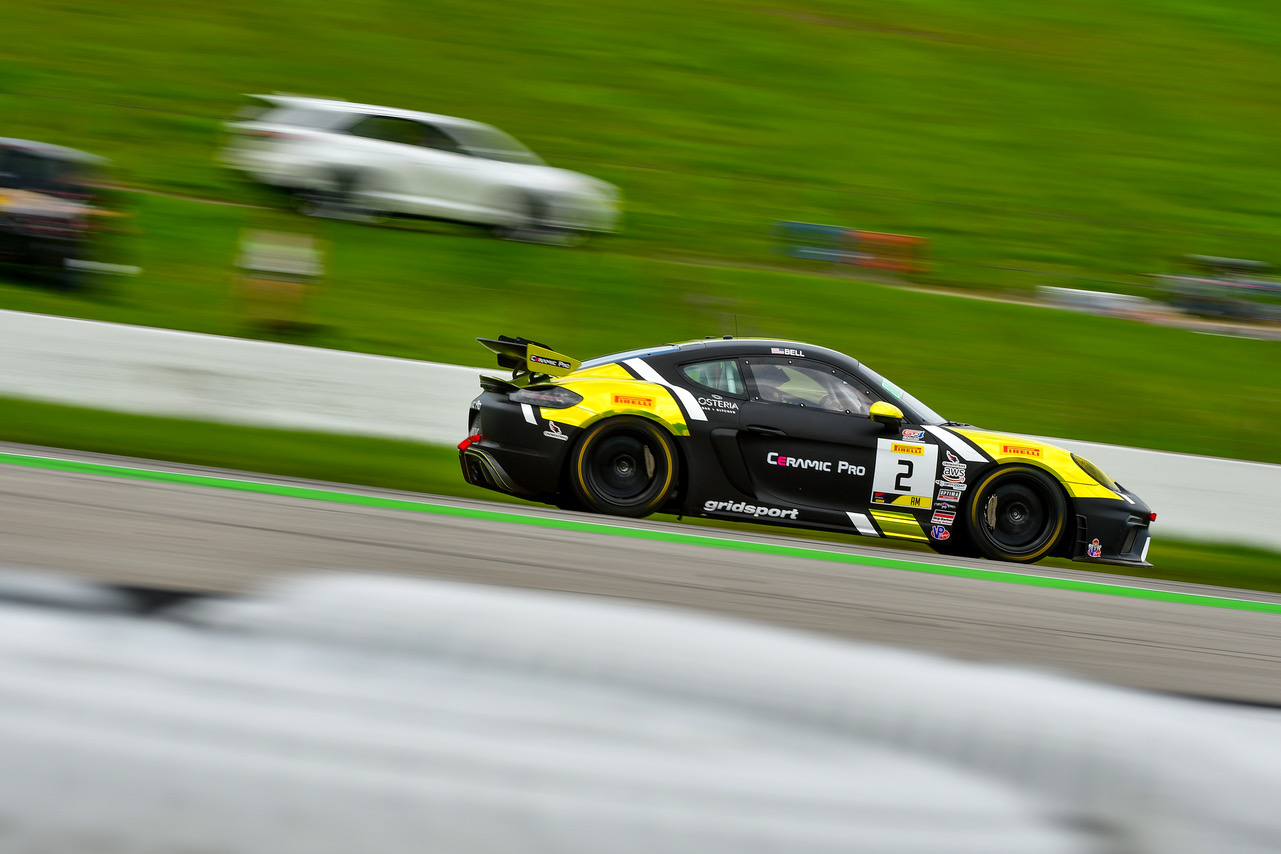 Sunday's Race Two would show similar promise before a late-race incident would compromise the effort.
"It was a good weekend in Canada," stated Bell. "We were pretty quick right out of the gate in Thursday afternoon's practice session and it carried through the weekend. Sunday was a difficult day, but we will rebound and come back stronger at the next one. The GMG guys gave me a great car this weekend. With each passing event, we are learning more and more about this Porsche and becoming more consistent. The speed is there, and we will be on the podium and winning races in the very near future."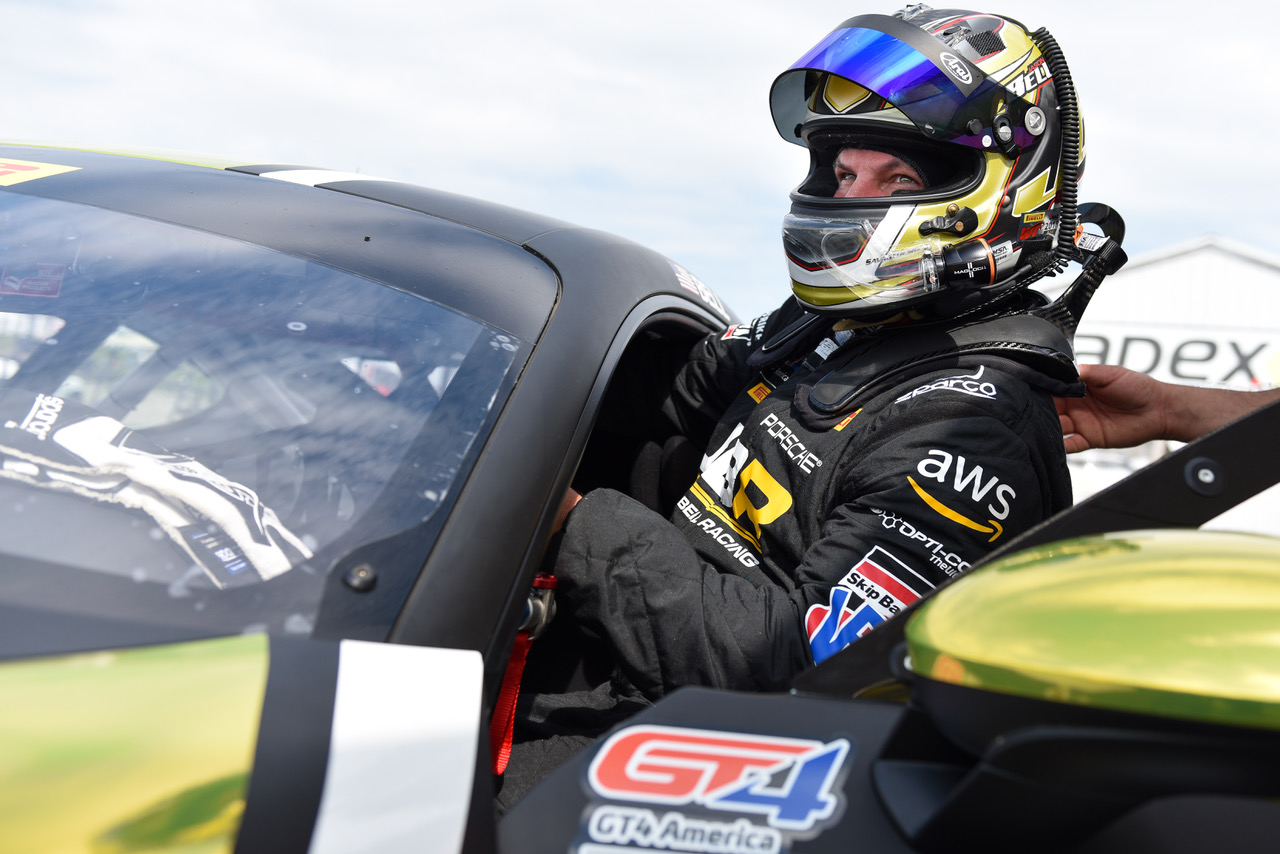 Focus will now turn to an event just two weeks away, returning to GMG's home state of California. Taking to the famed Sonoma Raceway on June 7-9 for the first time in several years for the series, GMG will announce their full lineup shortly.