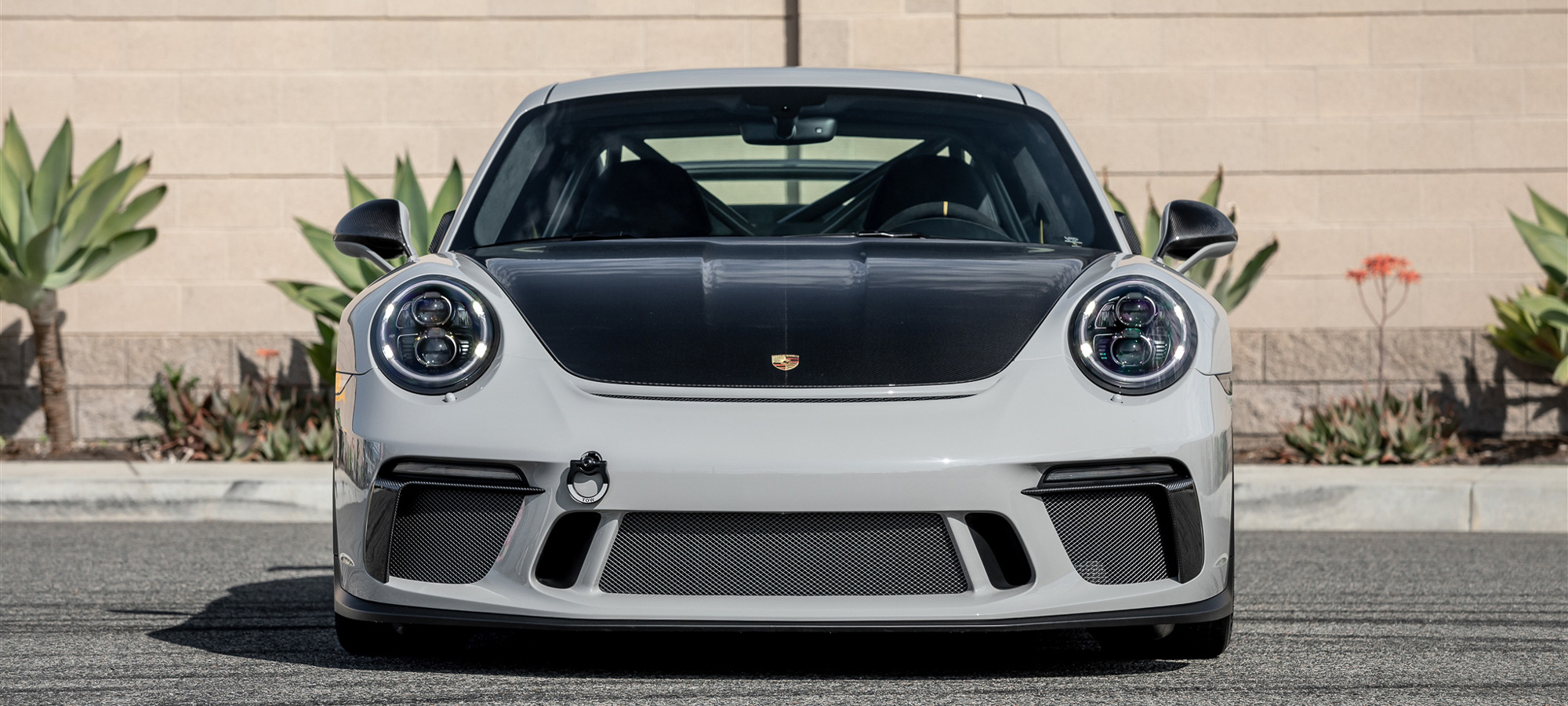 Chalk 991.2 GT3 gets a Carbon Fiber Overload!
Chalk has been one of the most popular colors for the 991 generation of GT3. One of our customers wanted his to stand out from all of the other cars on the road in this color. So, he brought it in for our Track Package and some extra glorious Carbon Fiber additions!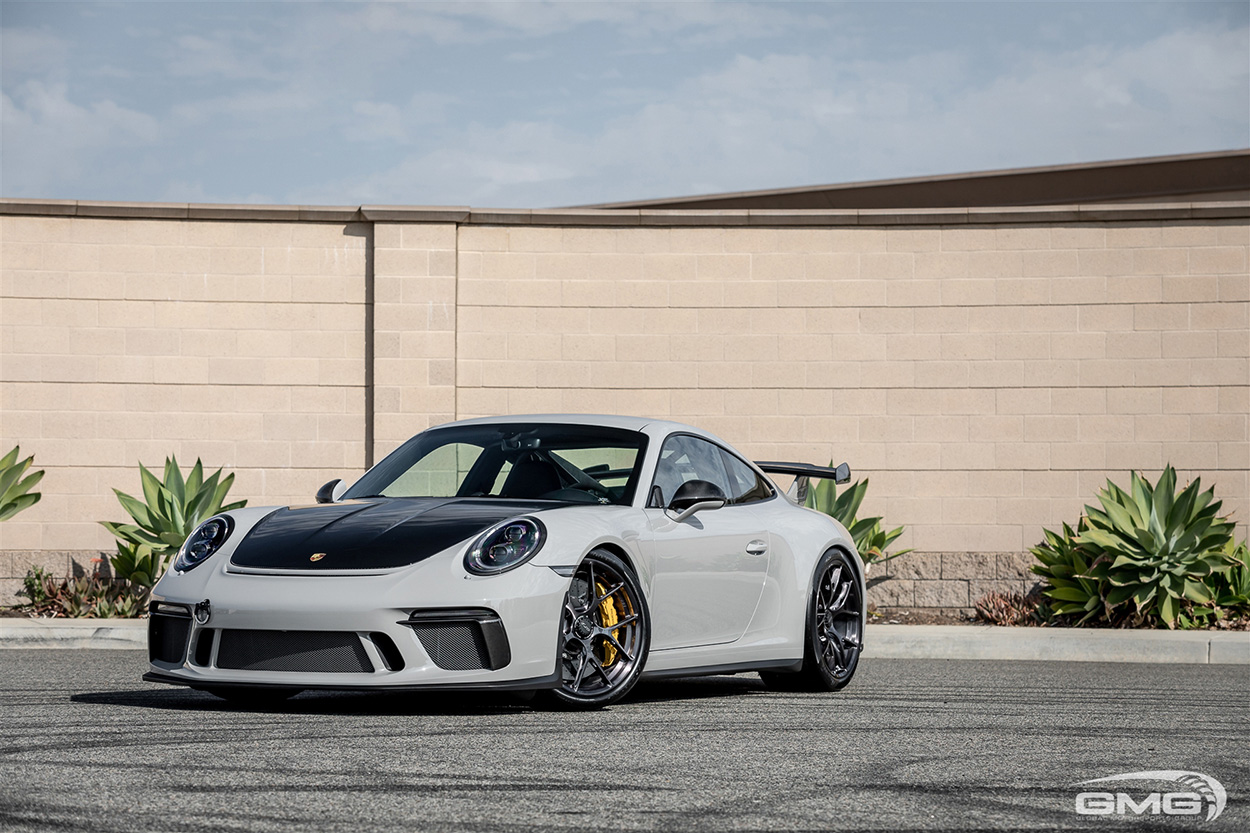 On the exterior we installed the Techart Carbon Fiber Rear Wing, Rear Ram-Air Scoops, Front Airblades, Vorsteiner Carbon Fiber hood, GMG Window Air Diffusers, 20″/20″ BBS FI-R Wheels with Pirelli Trofeo R Tires, and Rennline front tow hook in Matte black. All of the added Carbon Fiber gives this elegant color some great contrast and the BBS FI-R wheels add a nice contrast against the yellow calipers.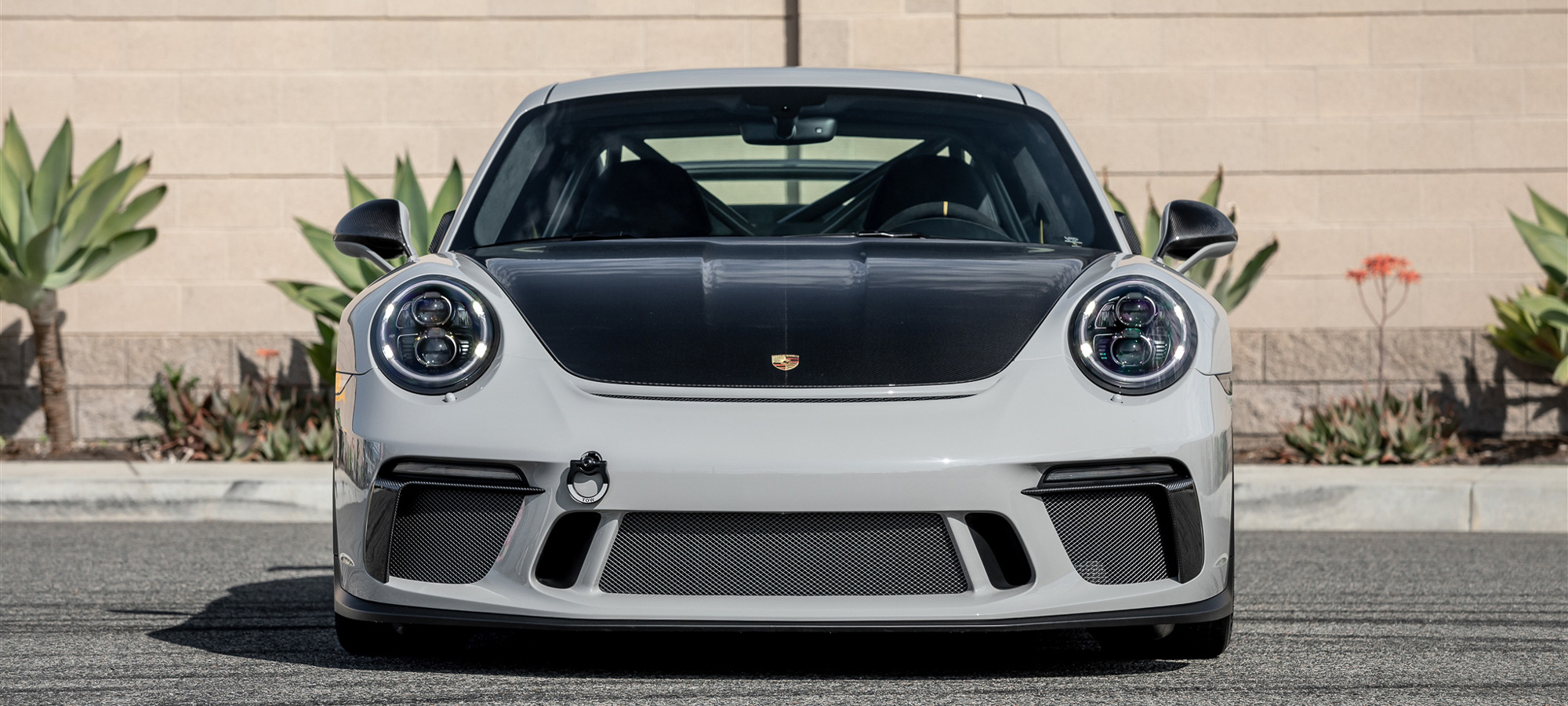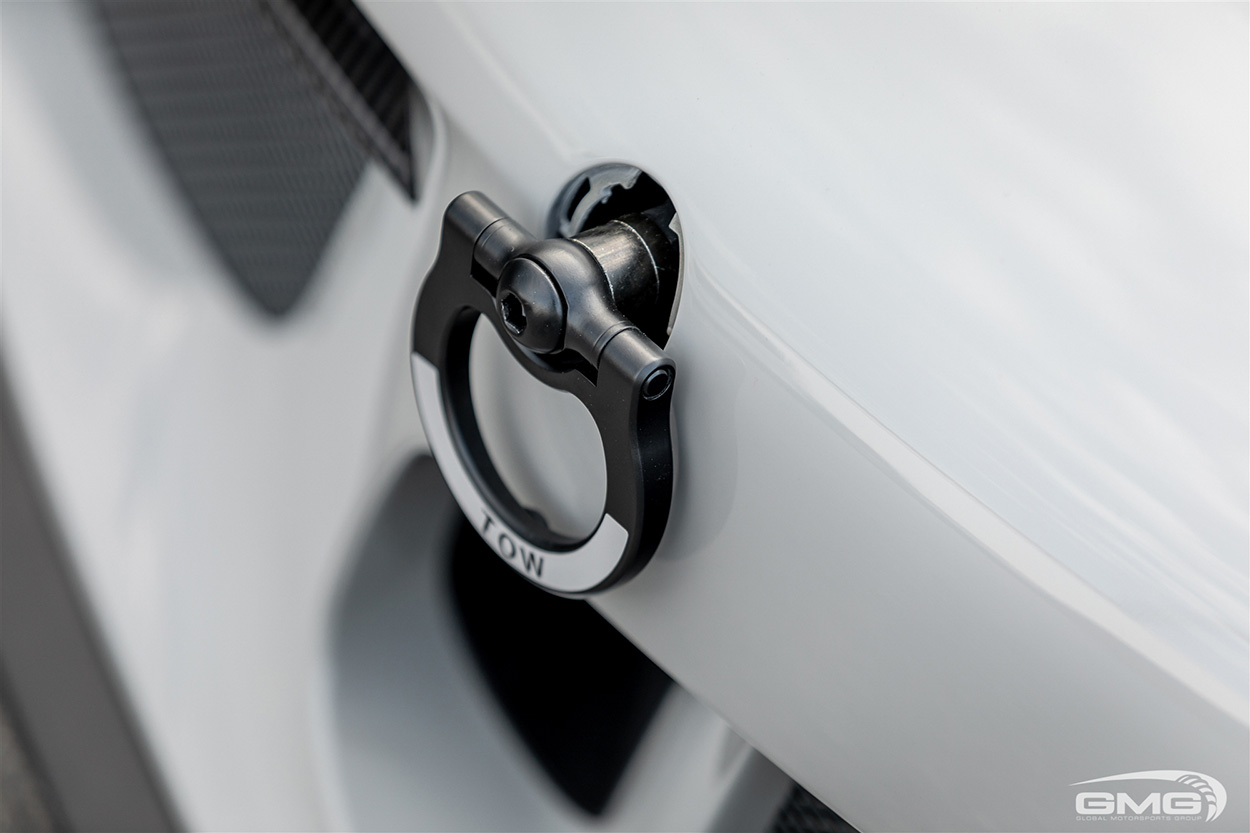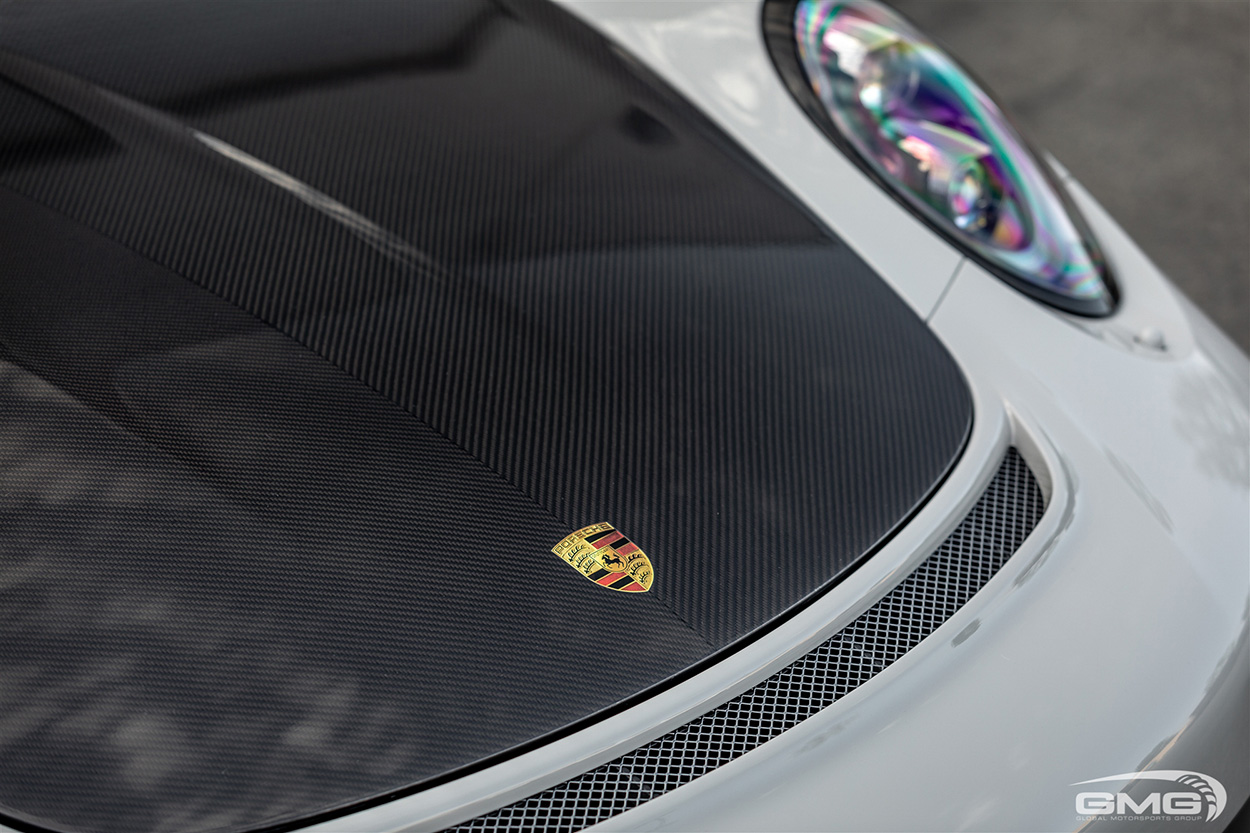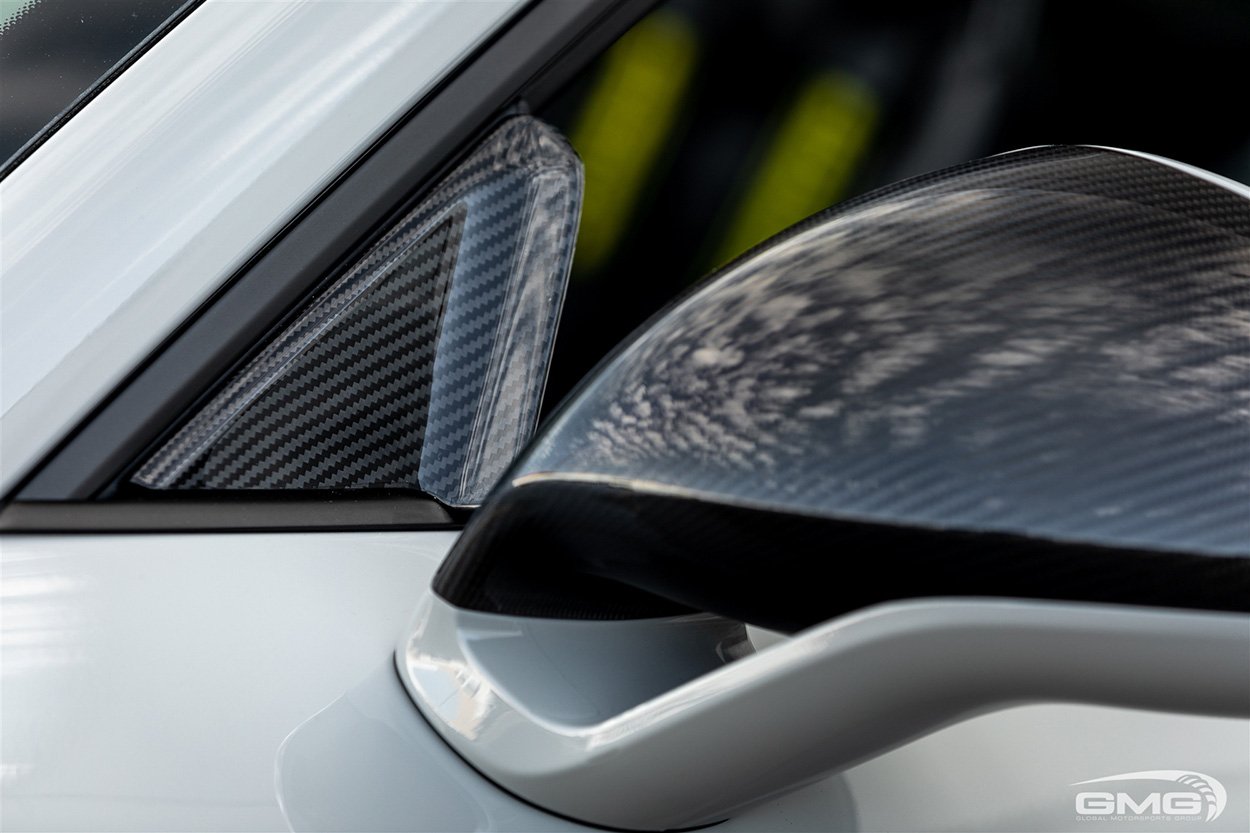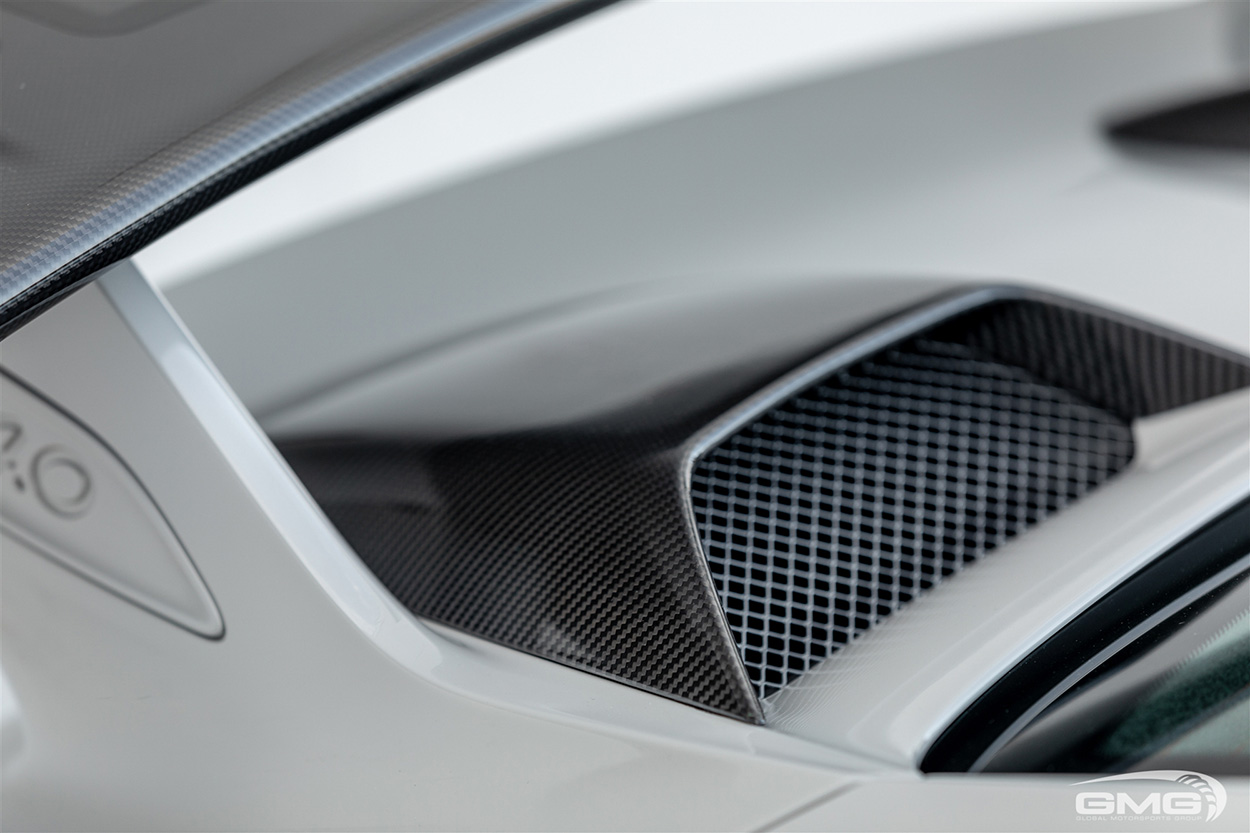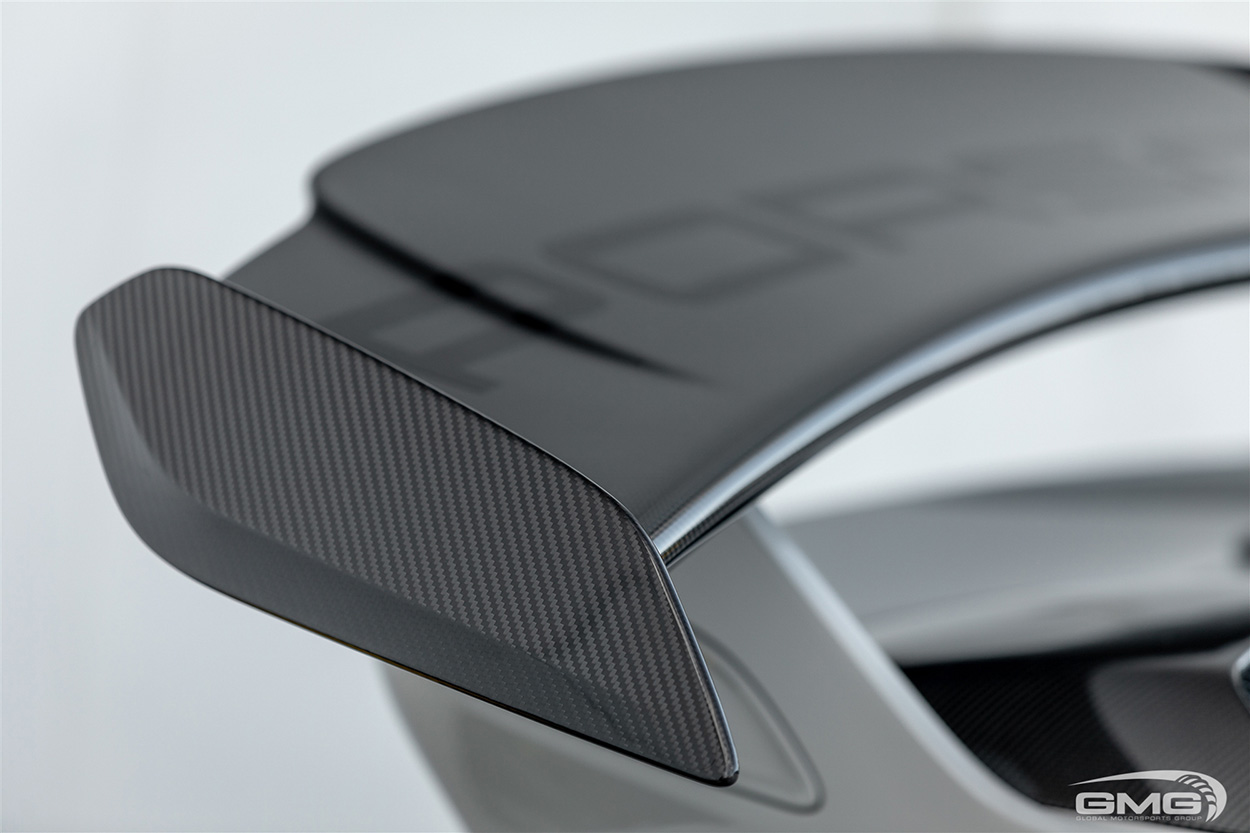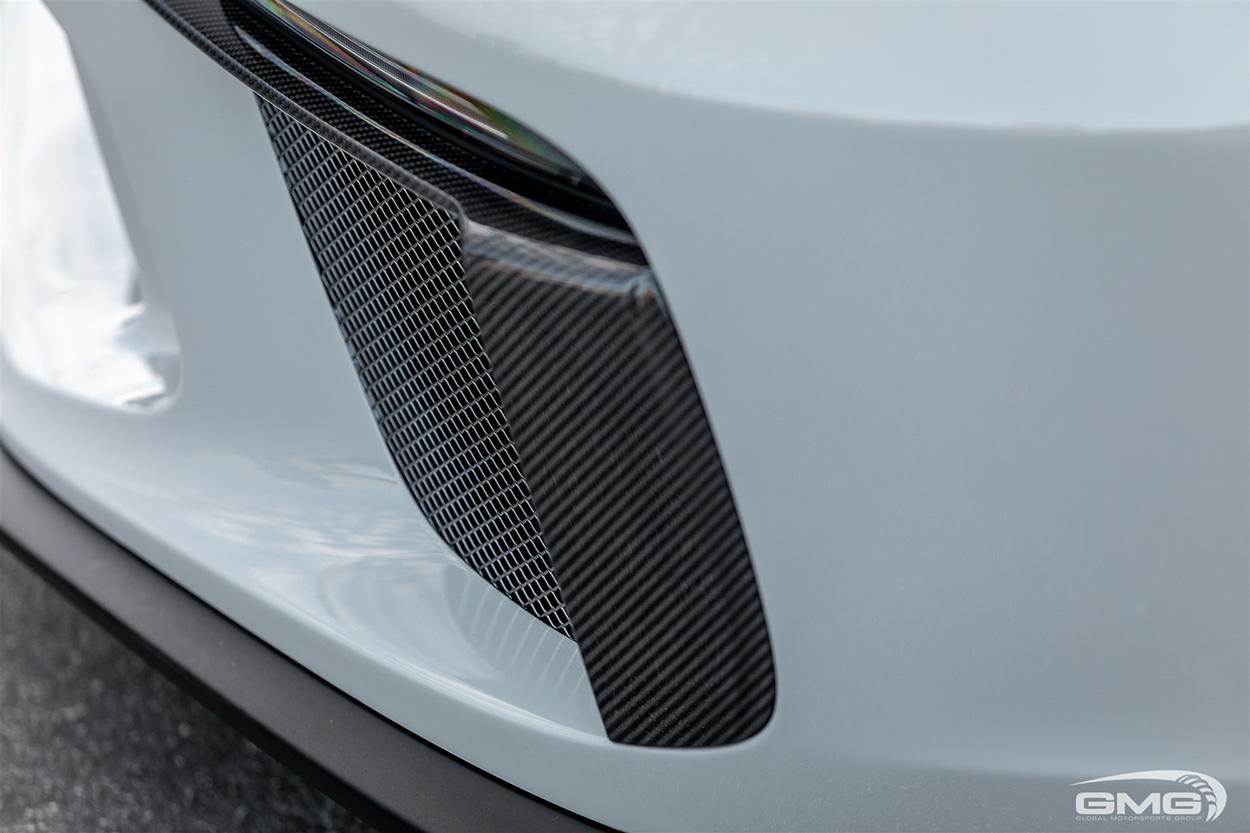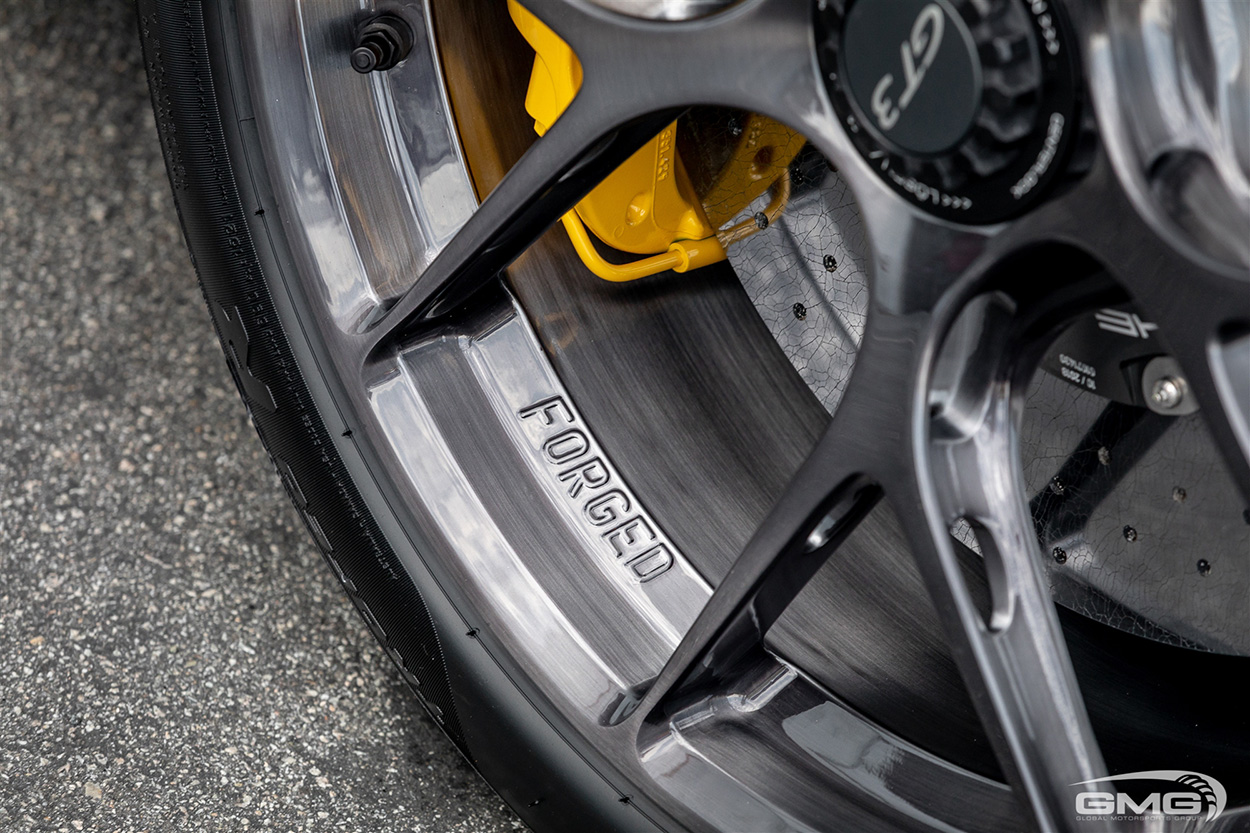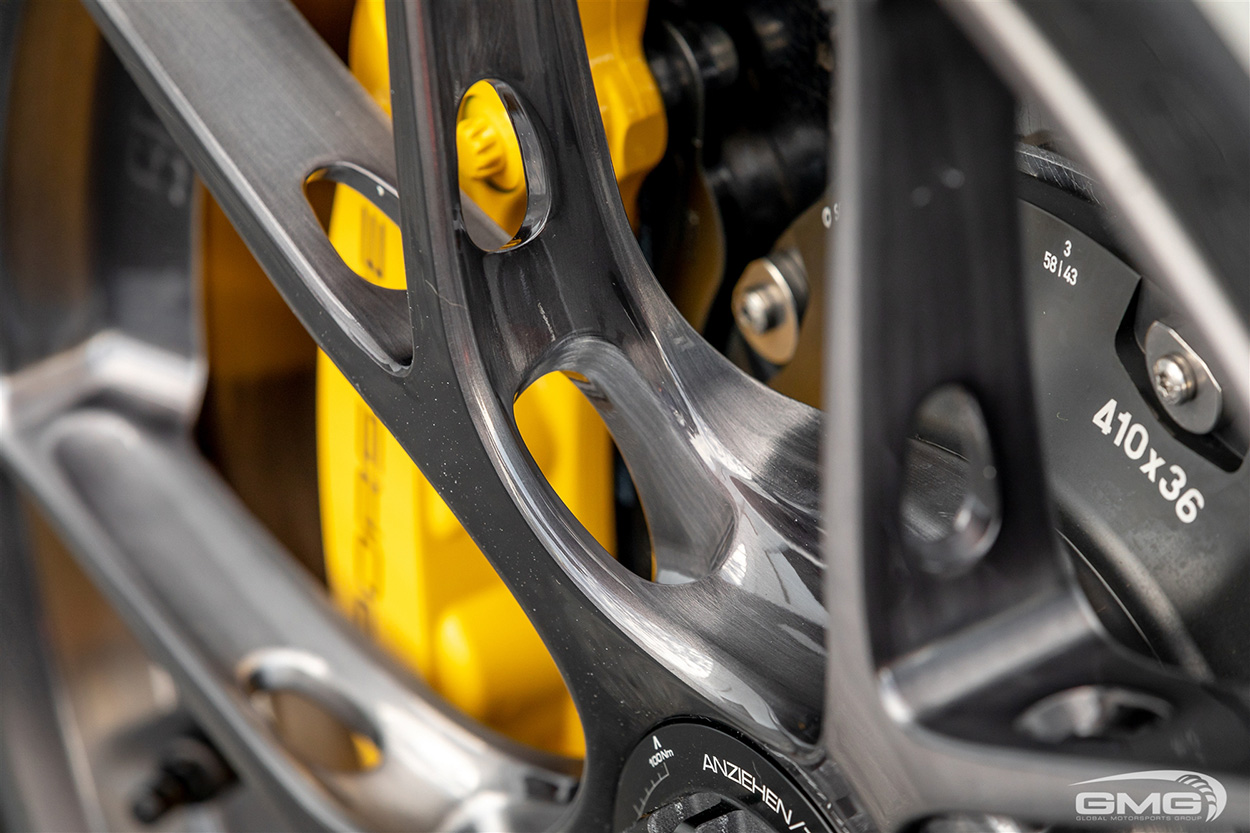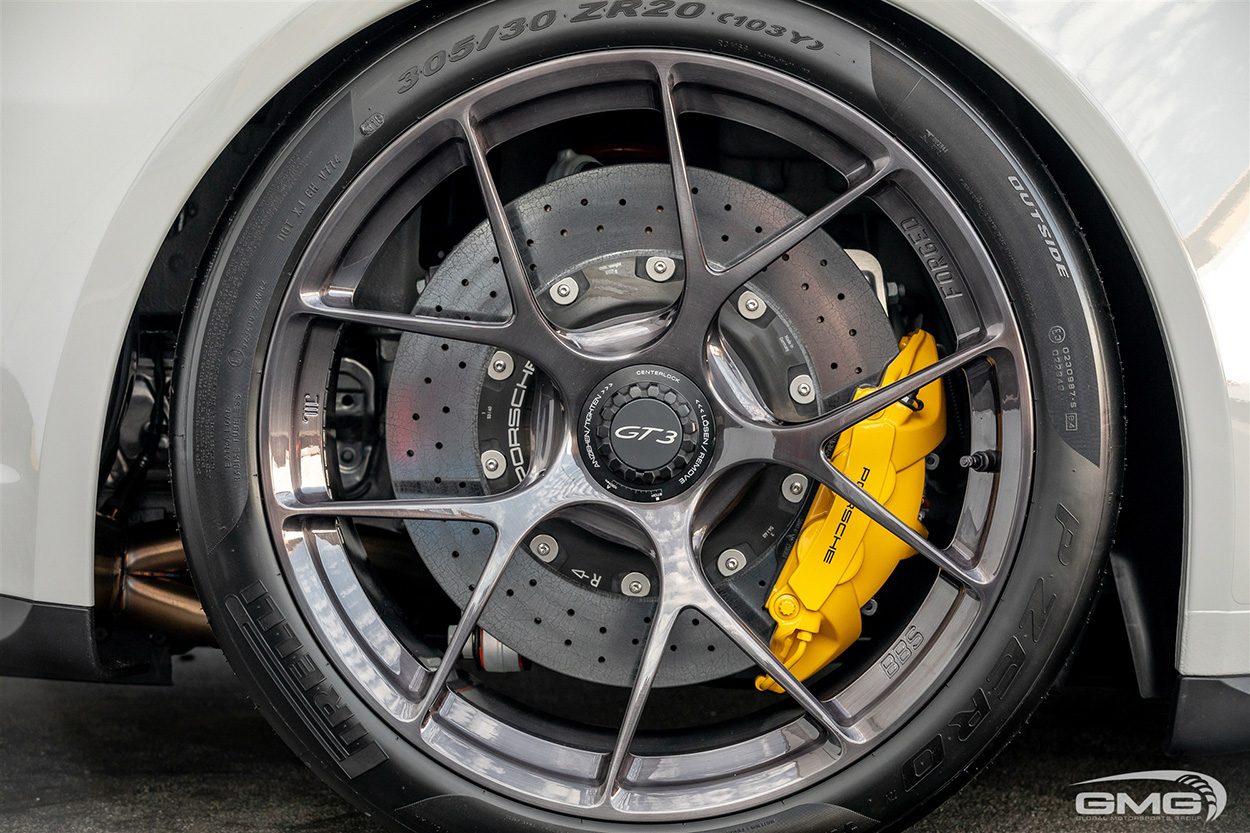 Also installed were the paint-matched Chalk GMG LMS Rollbar, GMG Harness Retainers, Schroth Racing harness, GMG Sub-Strap Mounts, GMG Competition Setup, GMG WC Long-Tube Headers, GMG WC Exhaust Center Section. The Chalk color of the LMS Rollbar really brings the interior together and compliments the yellow seatbelts nicely.
Not only does this car look amazing, but it'll absolutely destroy the track as well. With the performance to back up its mean appearance, it'll stand out from all of the other gorgeous GT3s on the track and road!