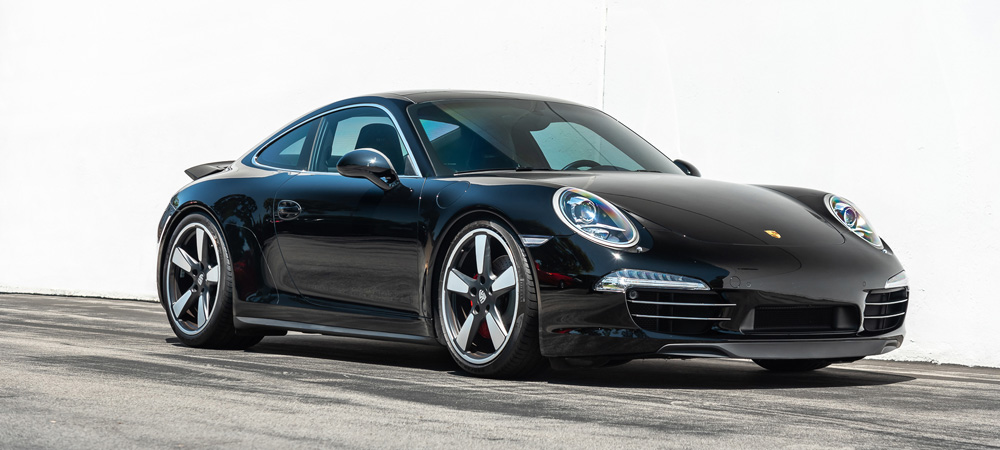 Black Porsche 991.1 50th Anniversary
Many customers visit us to get their GT3s, GT2 RSs, or Turbos track ready, but some just want their daily to be a little more exciting. While we offer a plethora of GMG products for the cars built to tear up the track, we also offer support for the more everyday cars.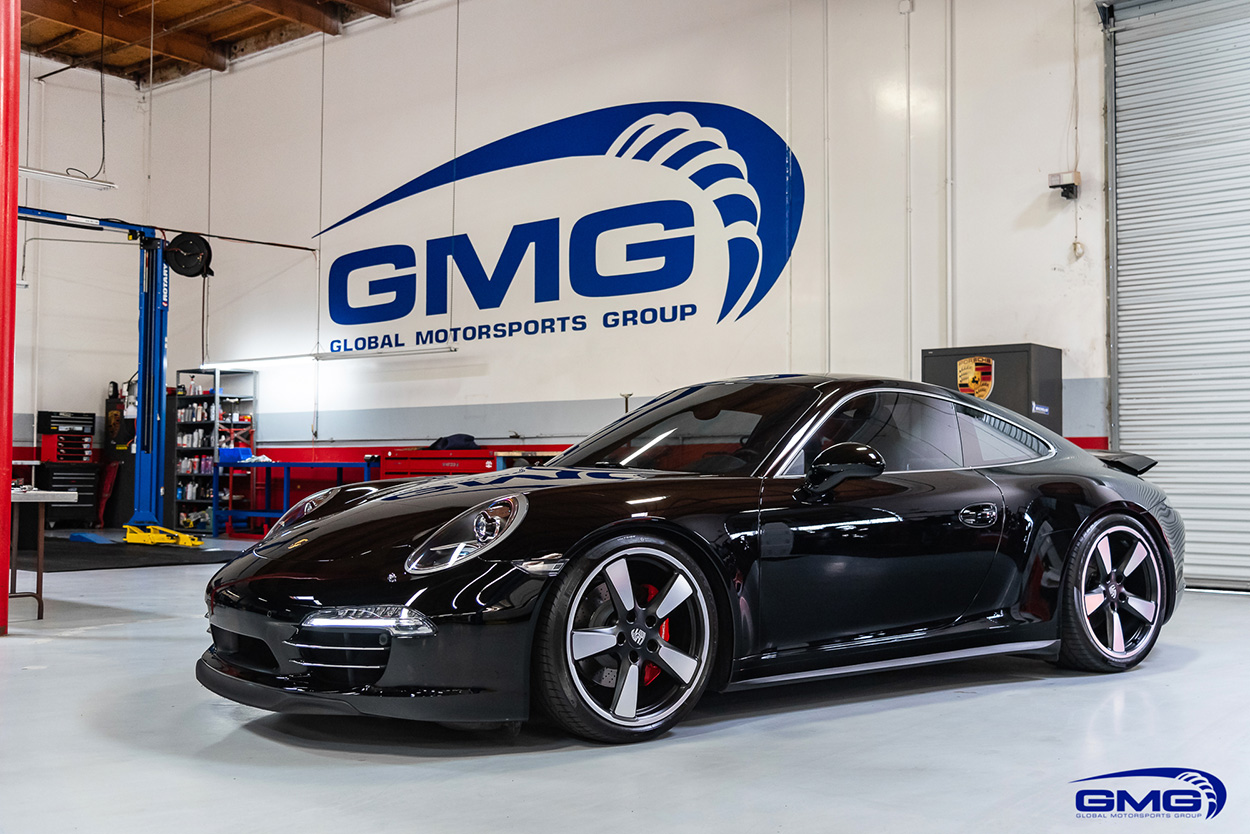 We had a customer bring in their 991 50th Anniversary 911 to get lowered with H&R lowering springs and have our GMG WC-Sport Exhaust System installed! This 50th Anniversary is one of the most elegant everyday Porsches available right now, with the Fuchs wheels and the luxurious exterior chrome trim, it's definitely easy on the eyes. We were able to maintain the elegance of this special car, while giving it a slightly more aggressive stance. We also gave it a louder and deeper growl with our GMG WC-Sport Exhaust System.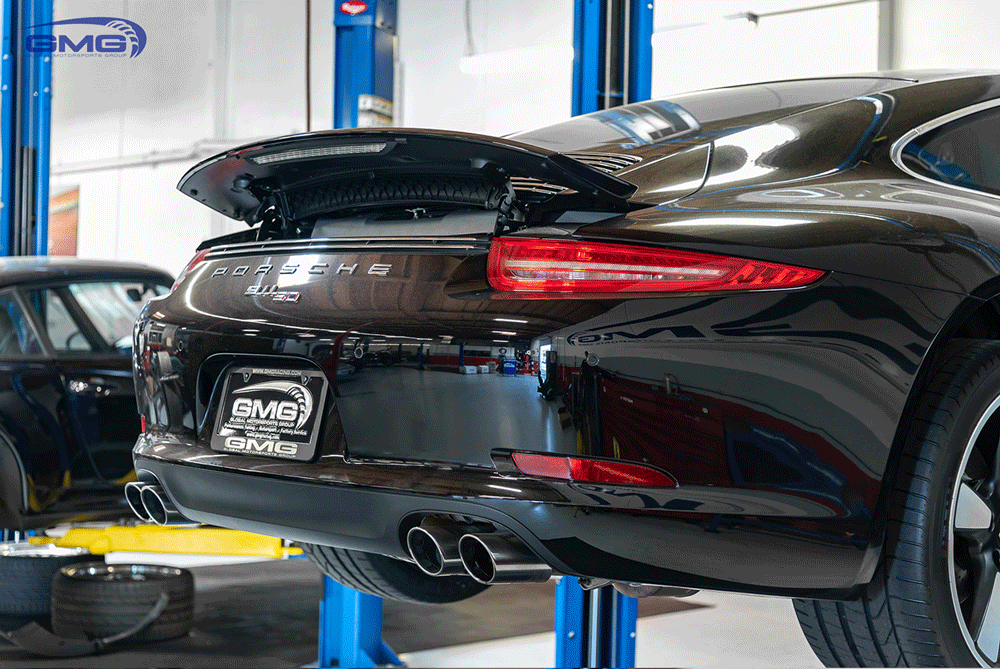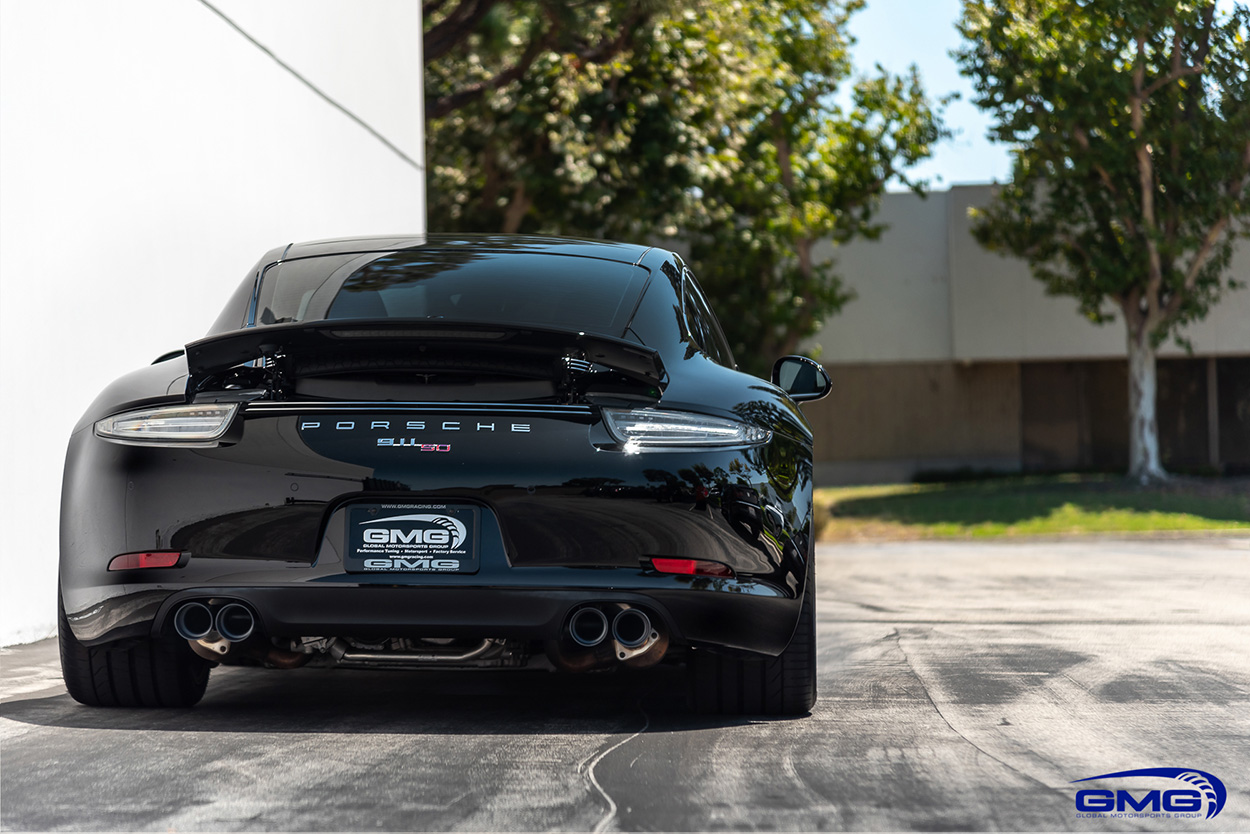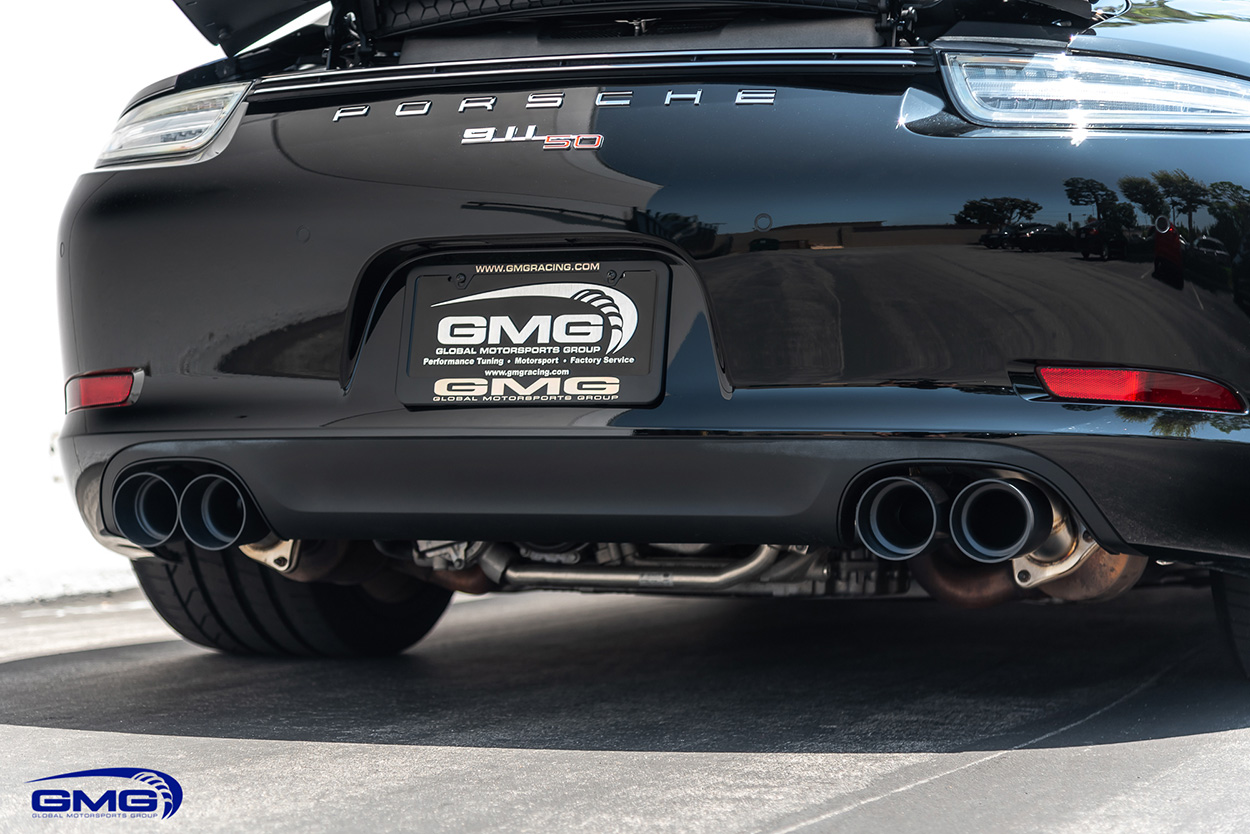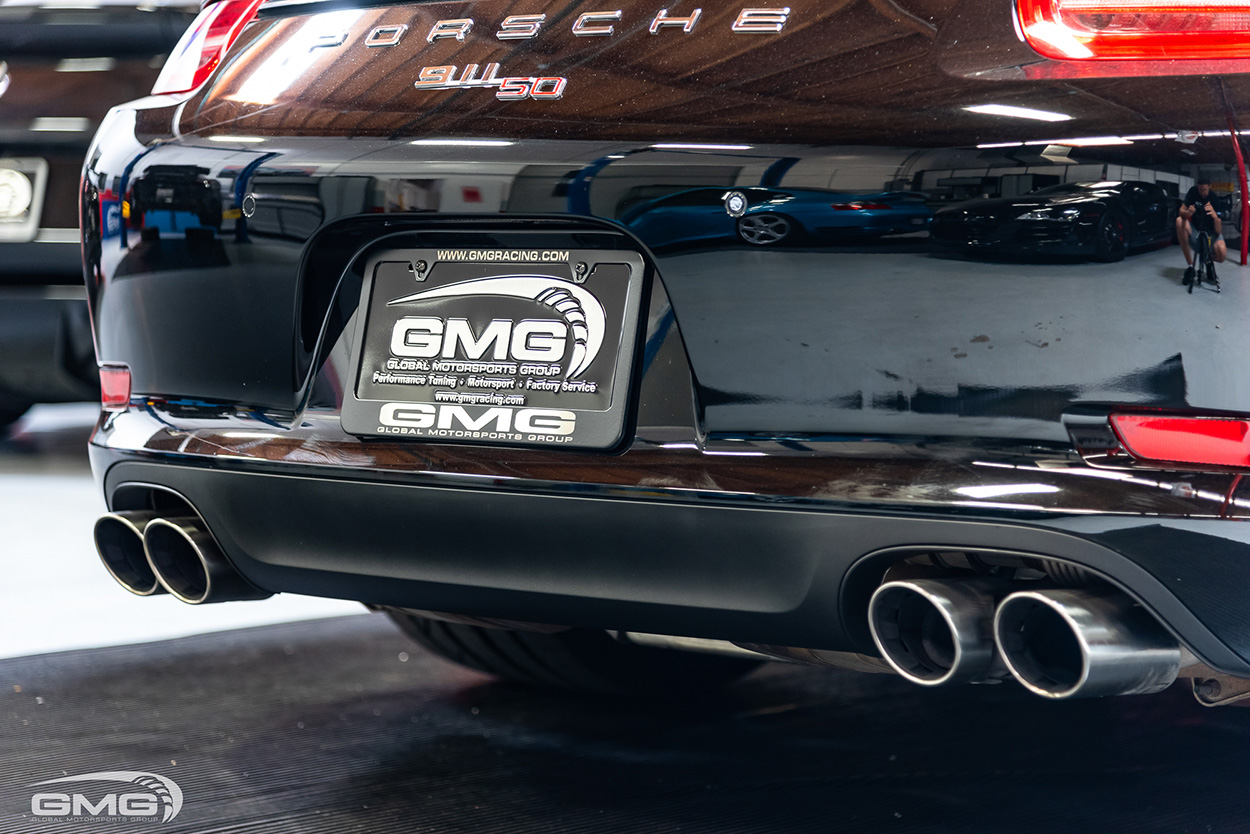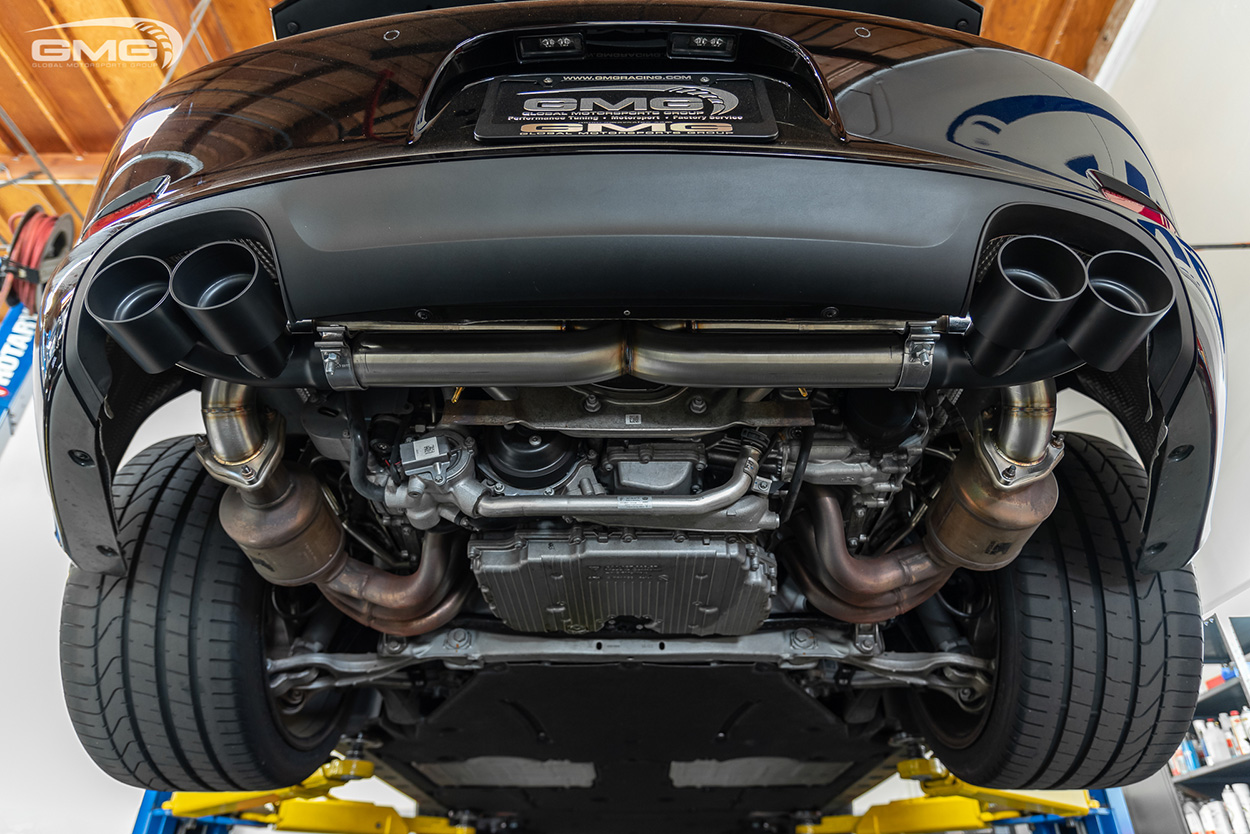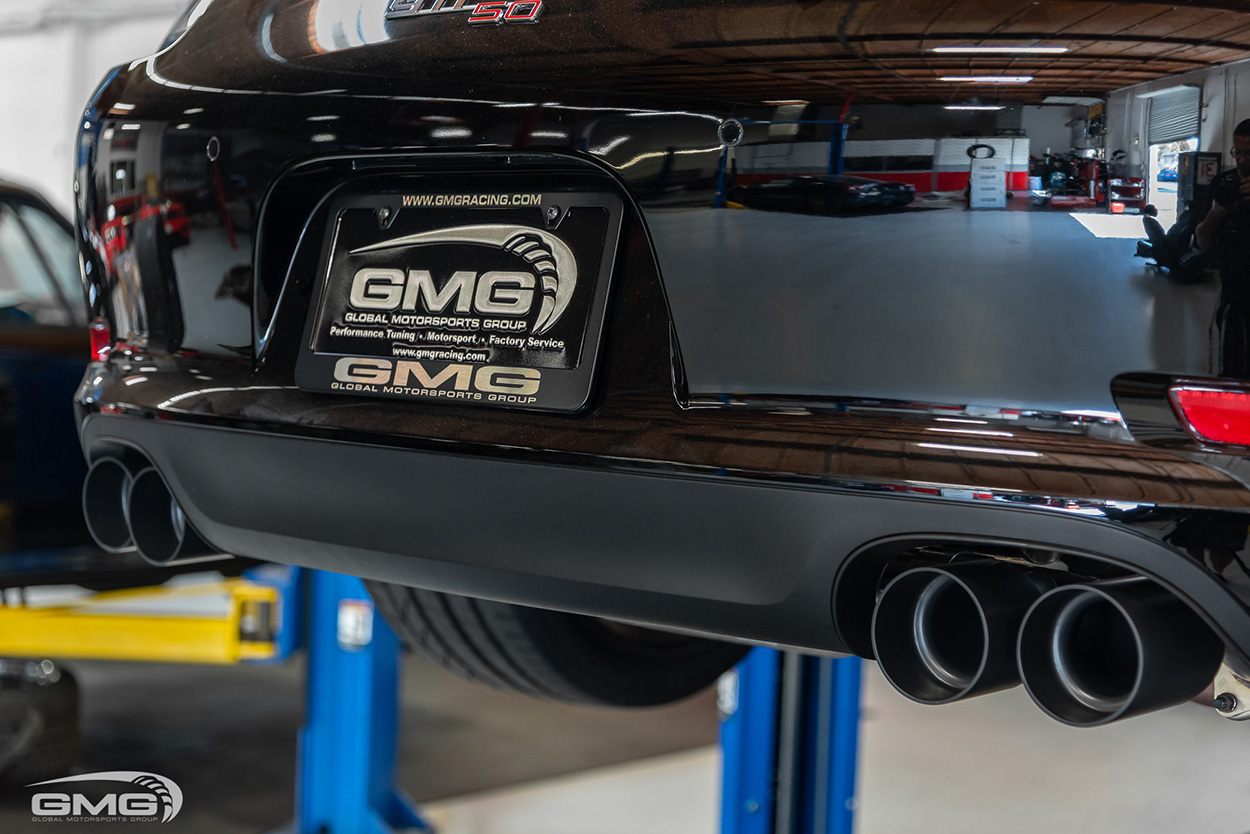 To make the exterior a little cleaner, we swapped the taillights and front side markers with clear lenses and had a full paint correction done. This 50th is more than just a looker now and its going to be a very exciting commuter!
For information on any of the parts listed in this build please contact GMG Racing at – 1.714.432.1582 or email Sales@gmgracing.com
GMG WC Sport Exhaust
H&R Lowering Springs
Clear front side markers
Clear Tail lights