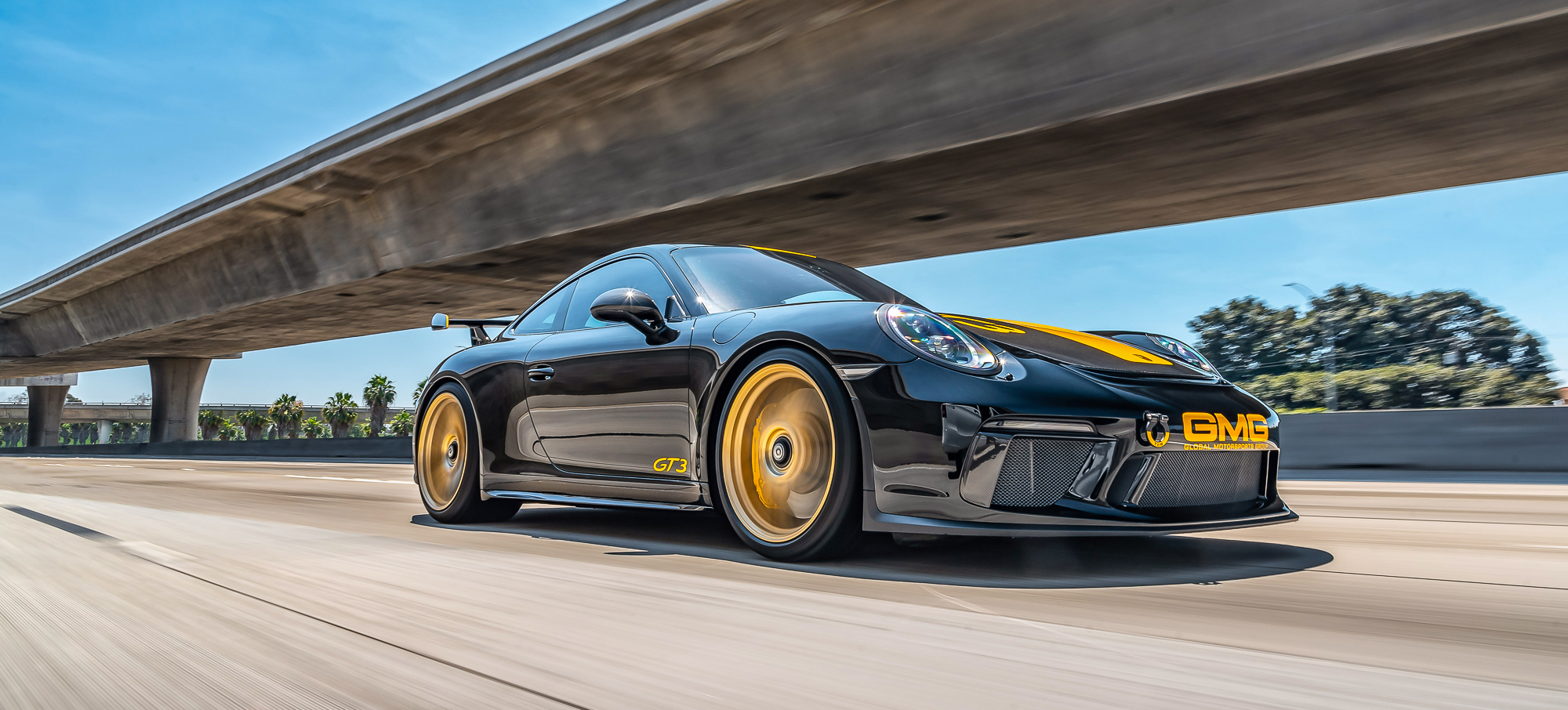 991.2 GT3 Track Package with Style!
A long time customer of ours brought in his .2 GT3 for some track prep and a lot of GMG flavor! He wanted to give his sleek GT3 a pop of color so we installed a gorgeous set of HRE RC104 wheels in Brushed Gold, and added a yellow vinyl stripe along the top of car, Porsche on rear wing, and GT3 on front bonnet. In addition to these vinyl accents, we also installed a GMG Window Air Diffusers, Vorsteiner Carbon Fiber Hood, Techart Carbon Fiber Rear Wing, Rear Ram-Air Scoops, Front Airblades, and Roof Spoiler!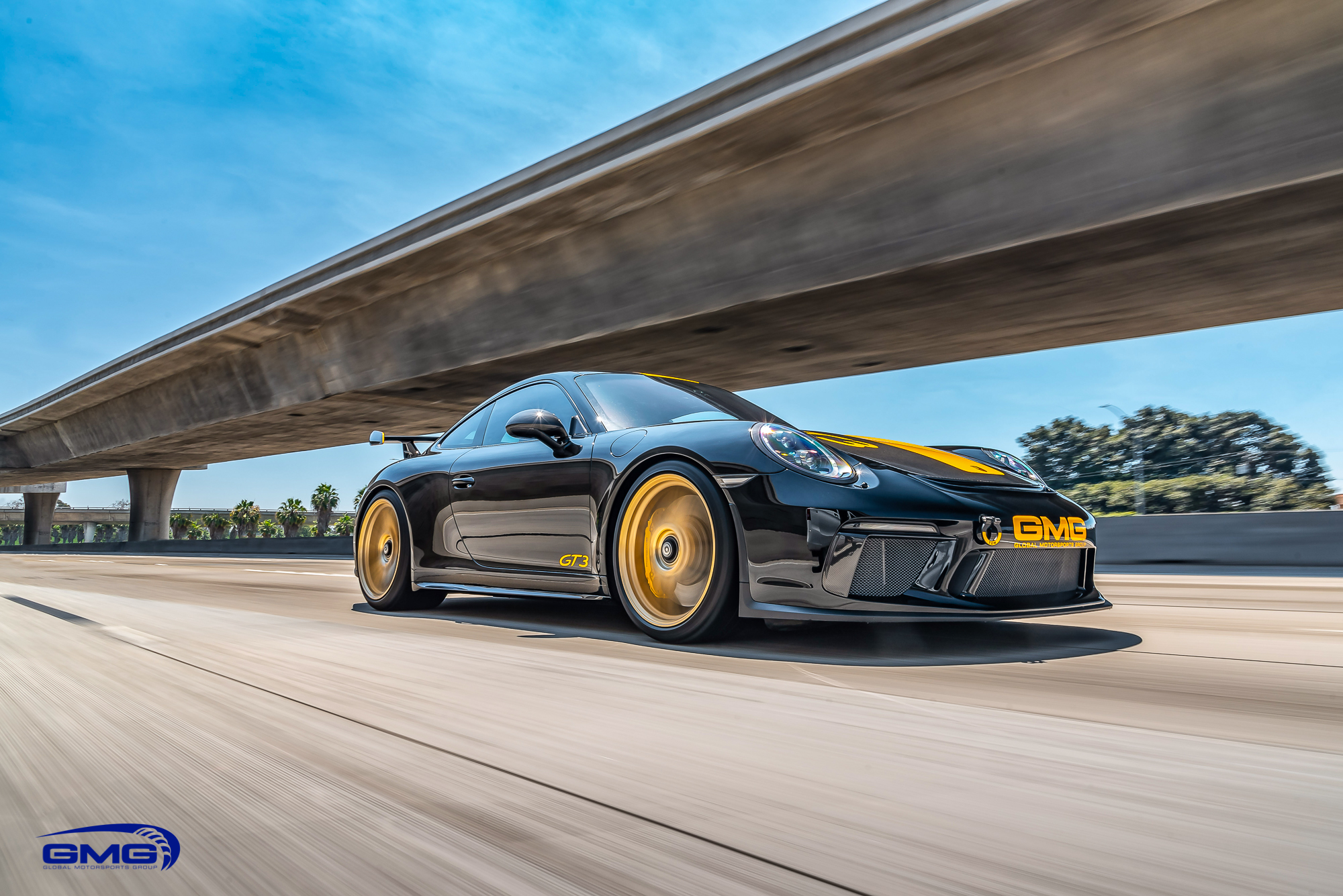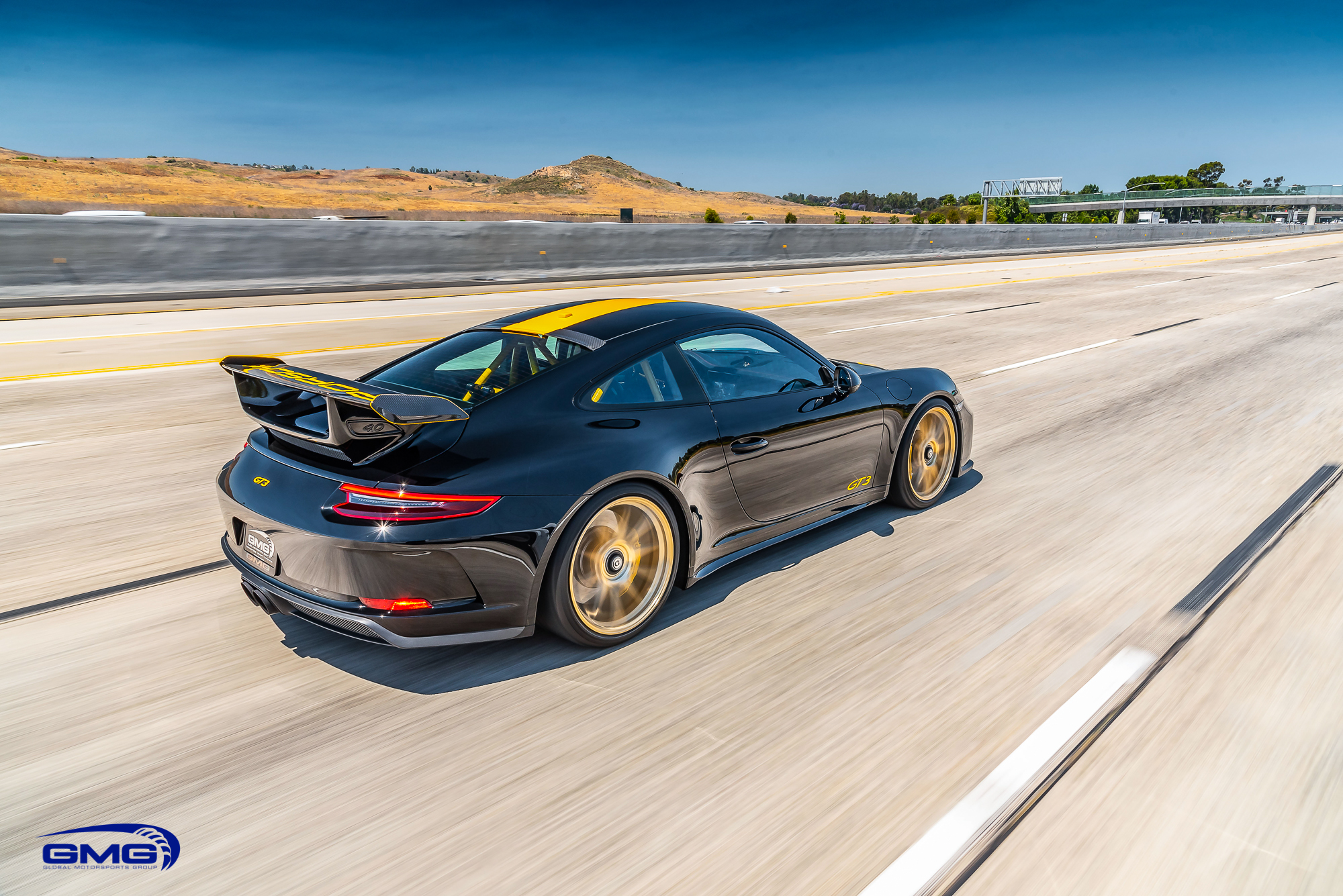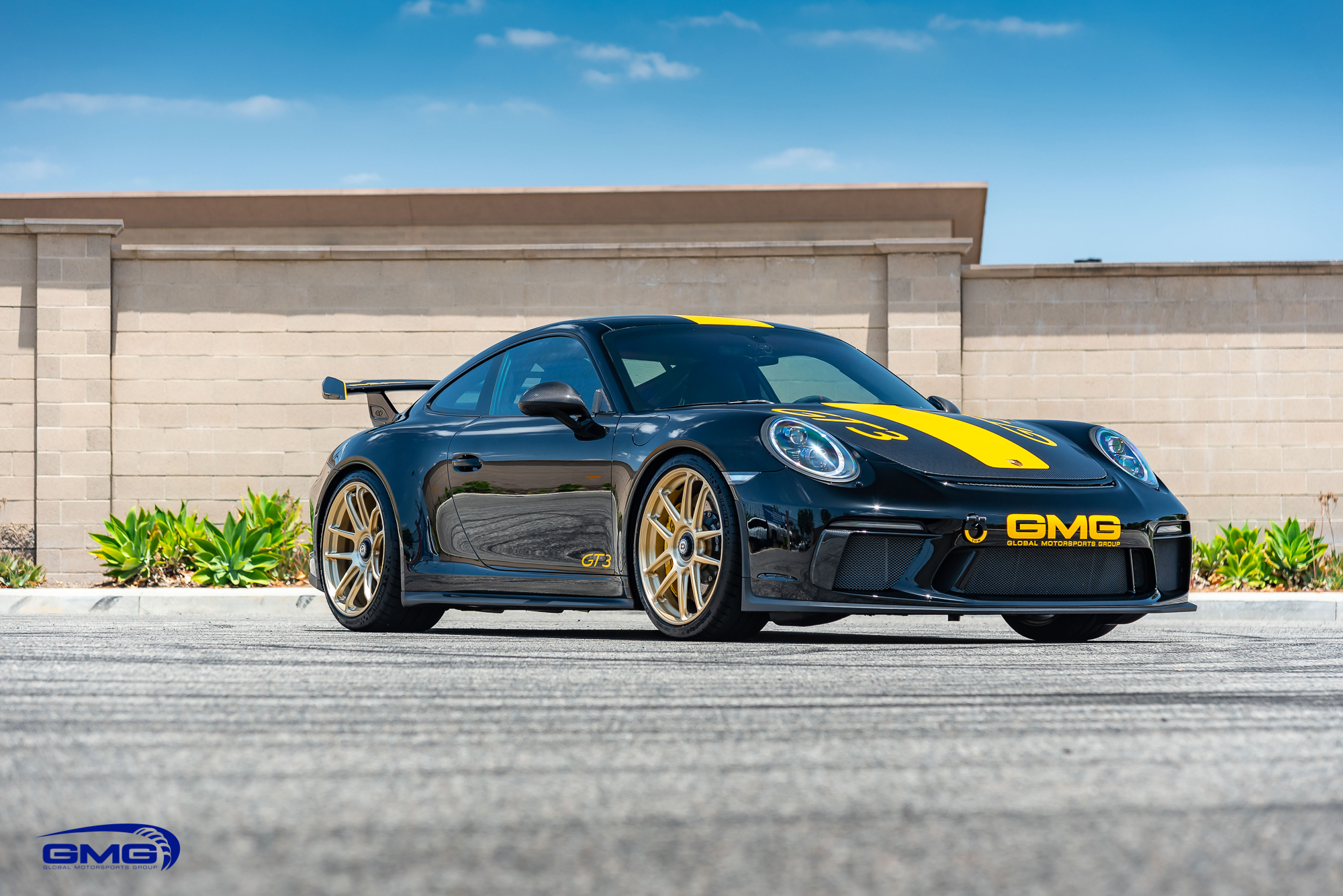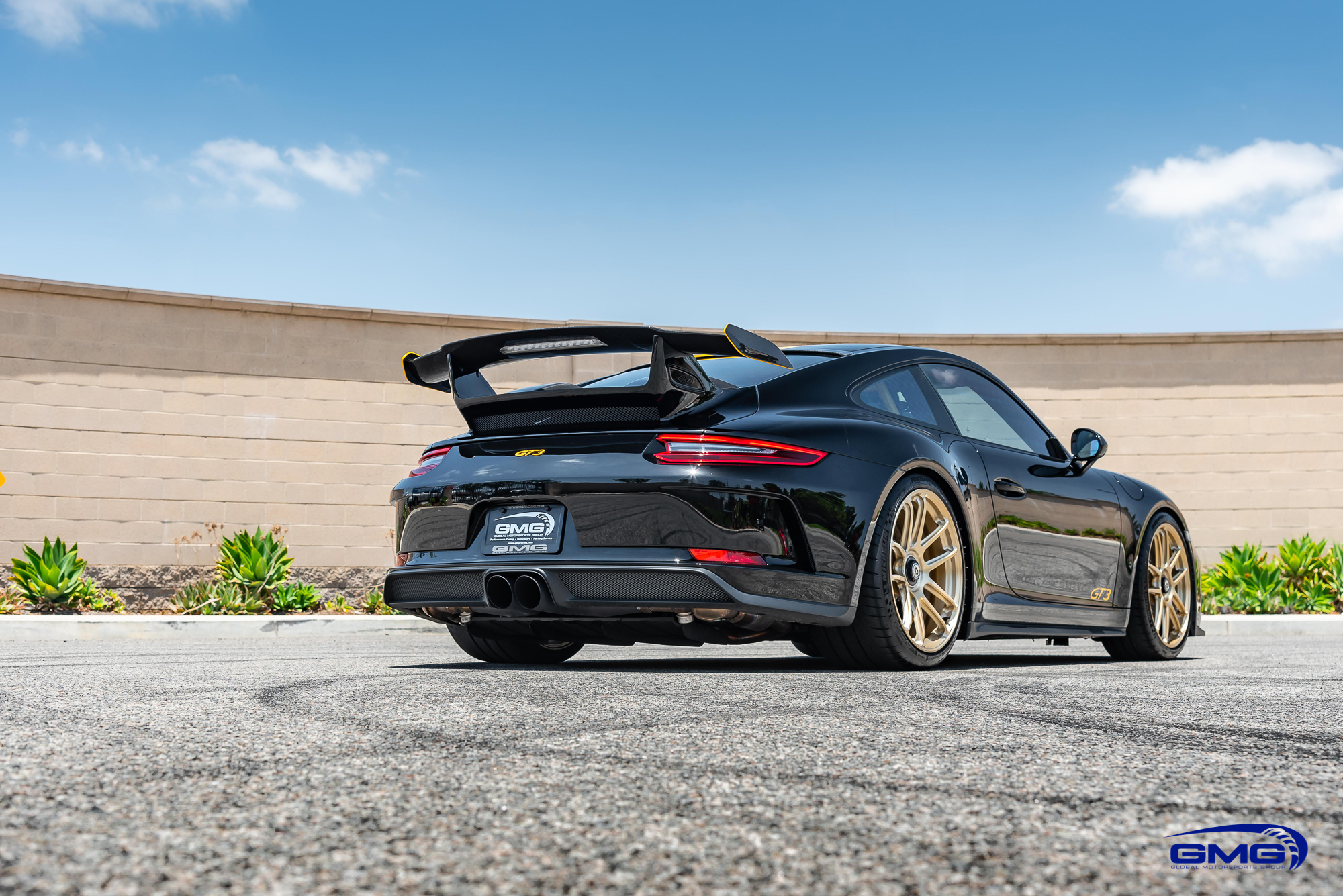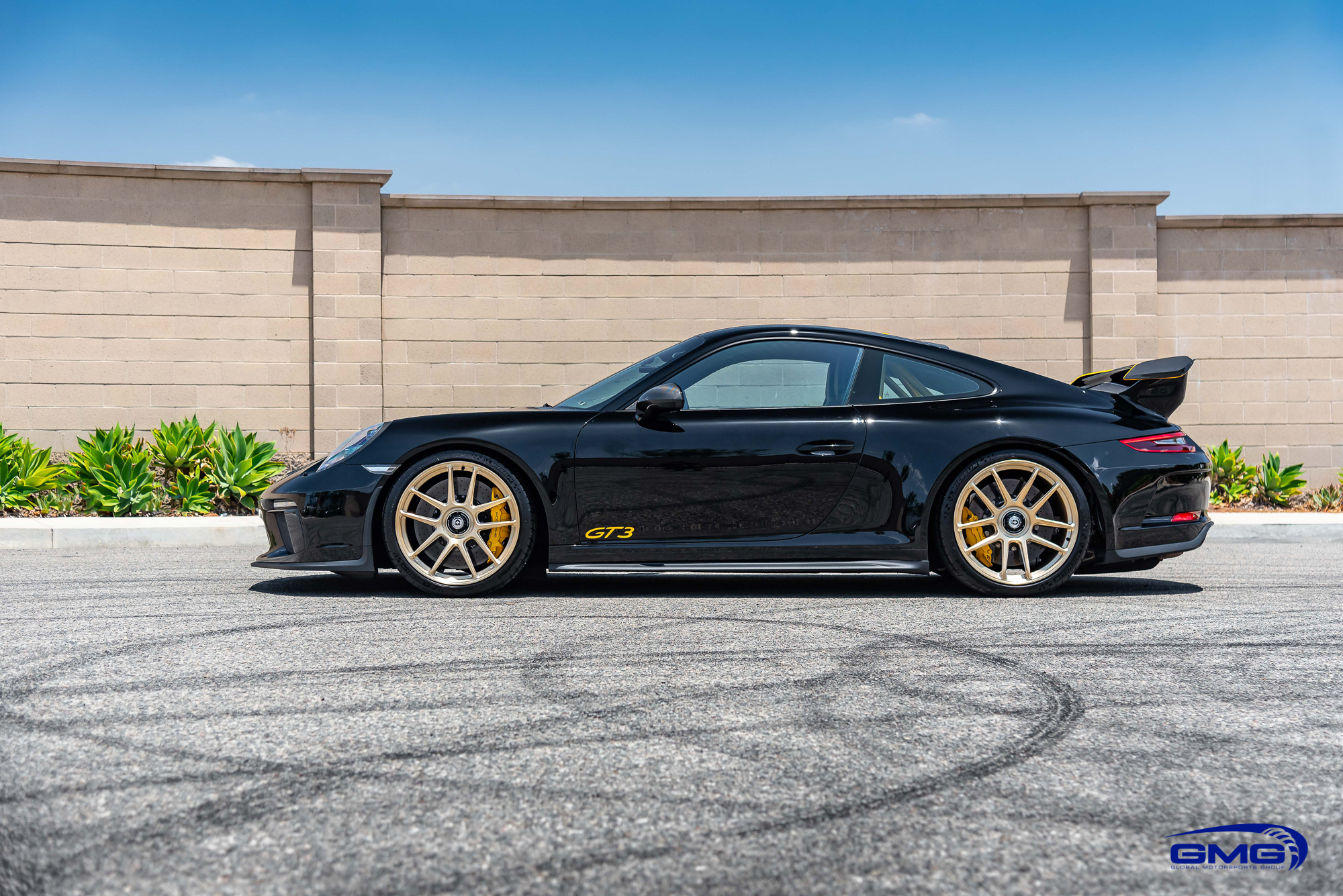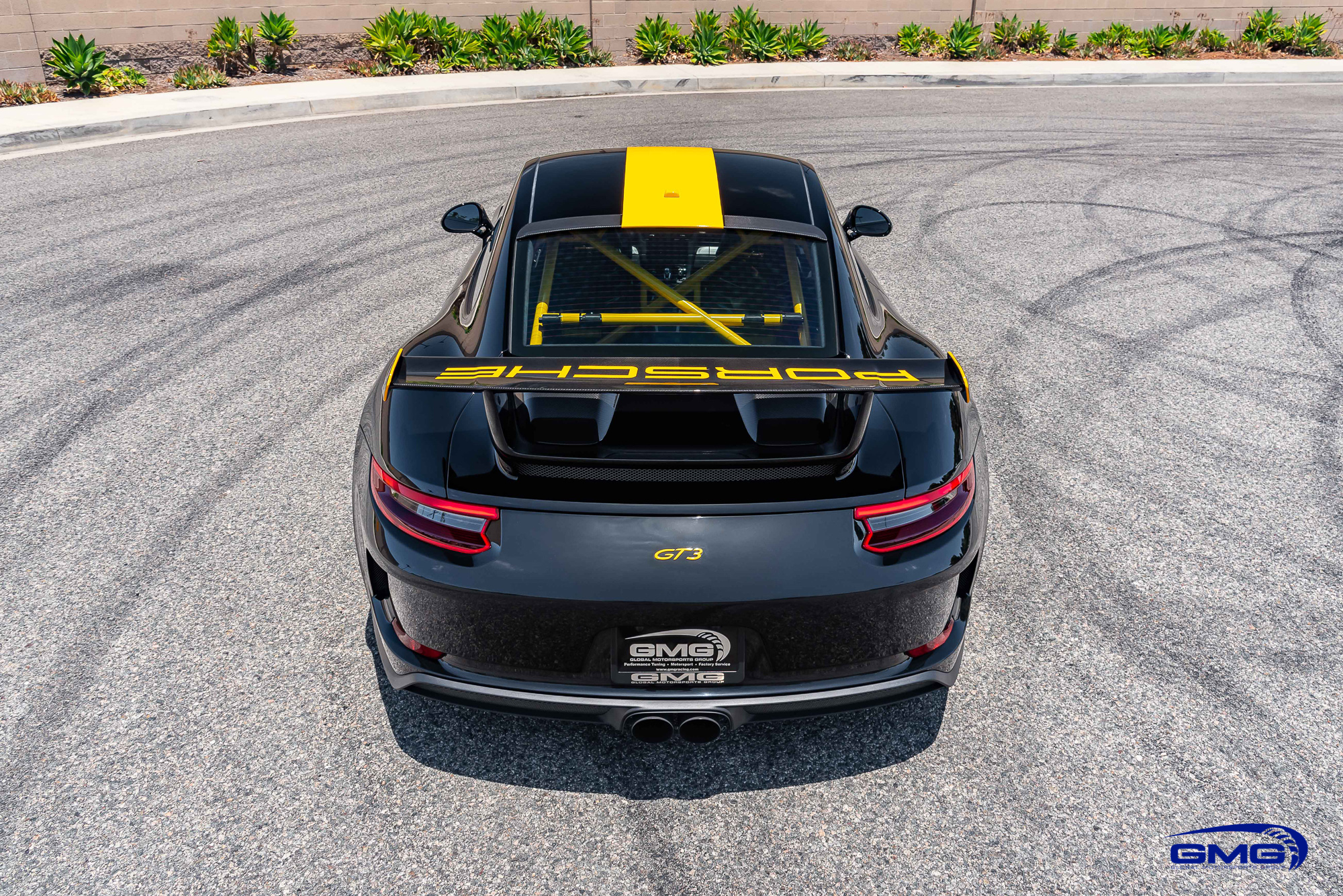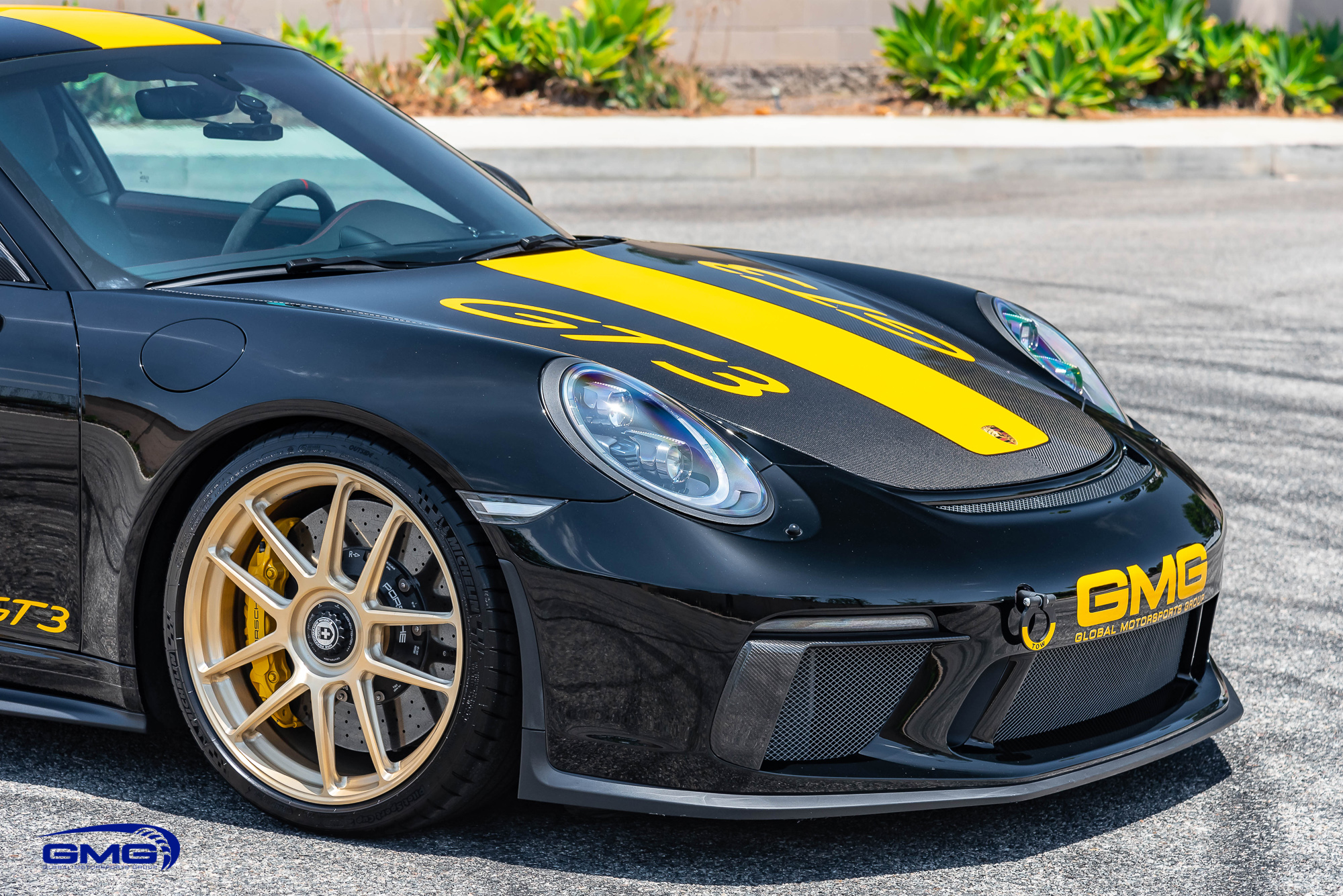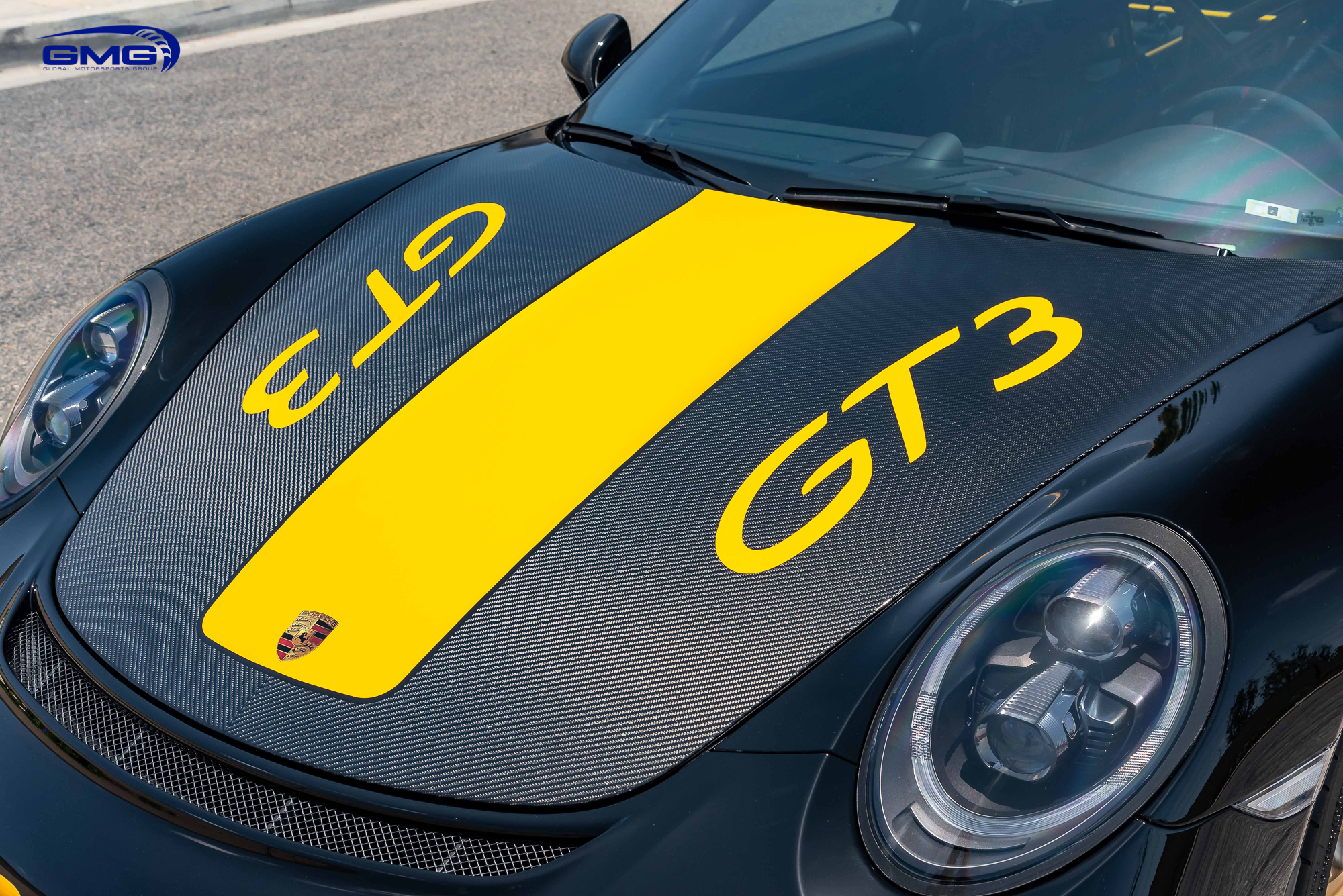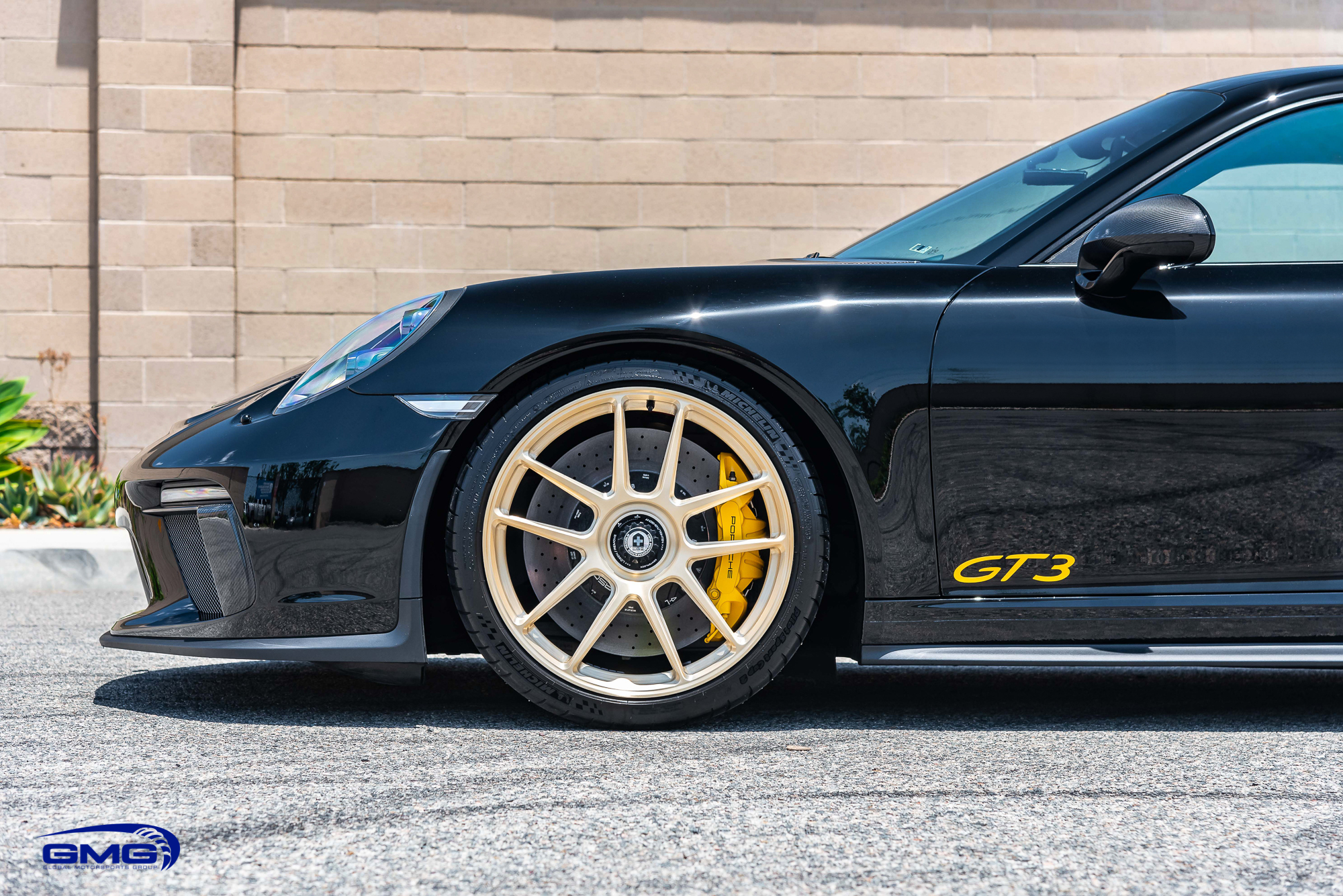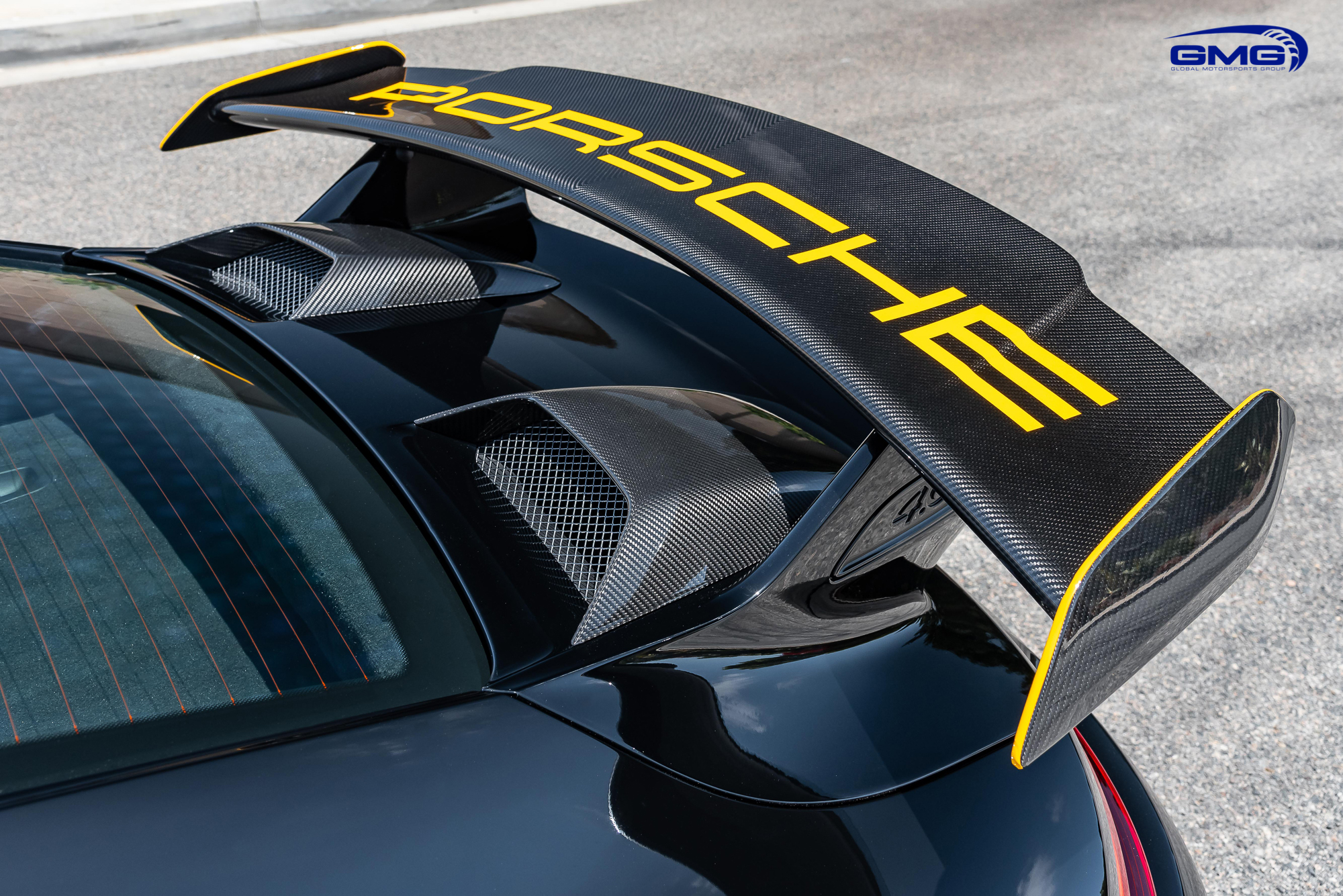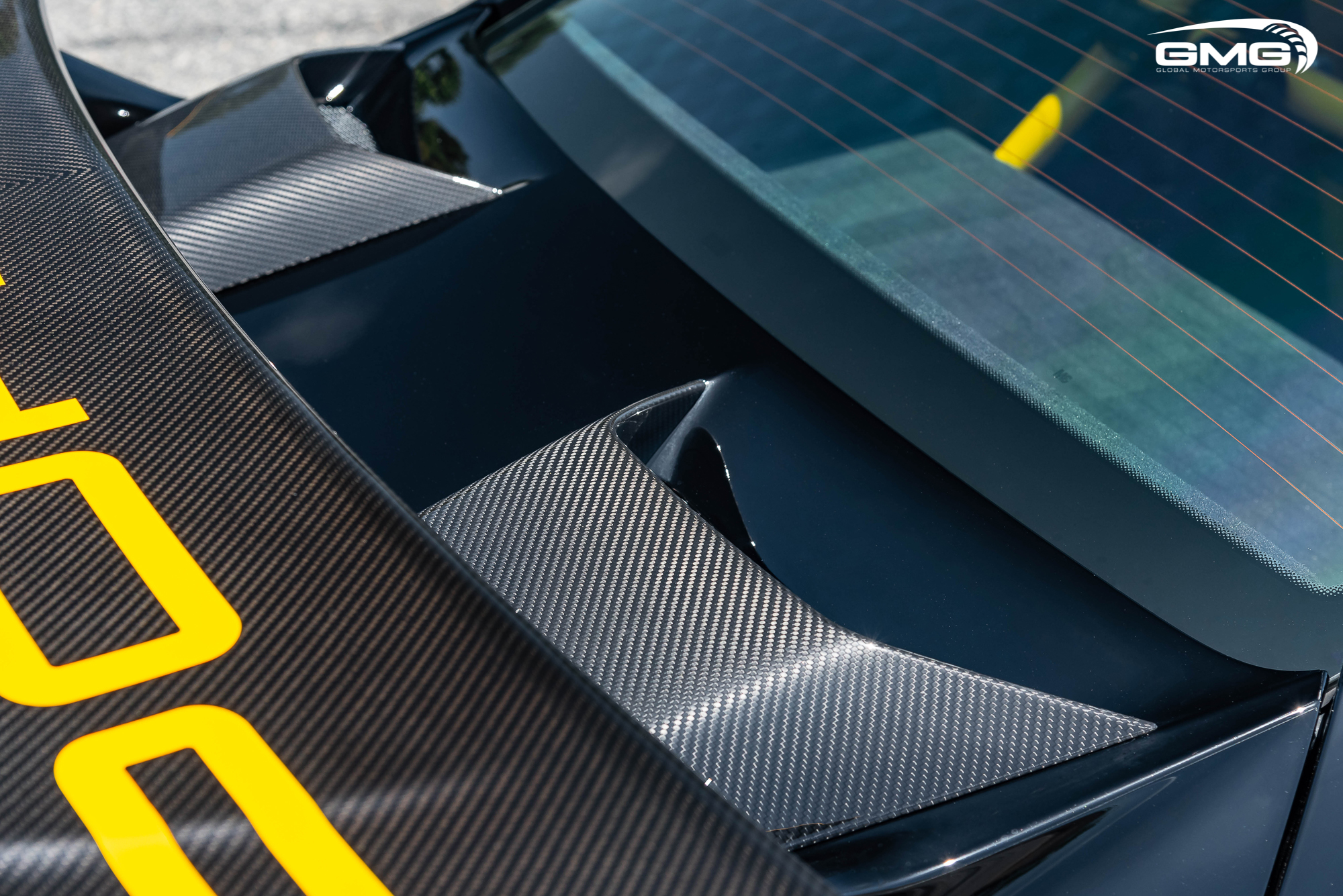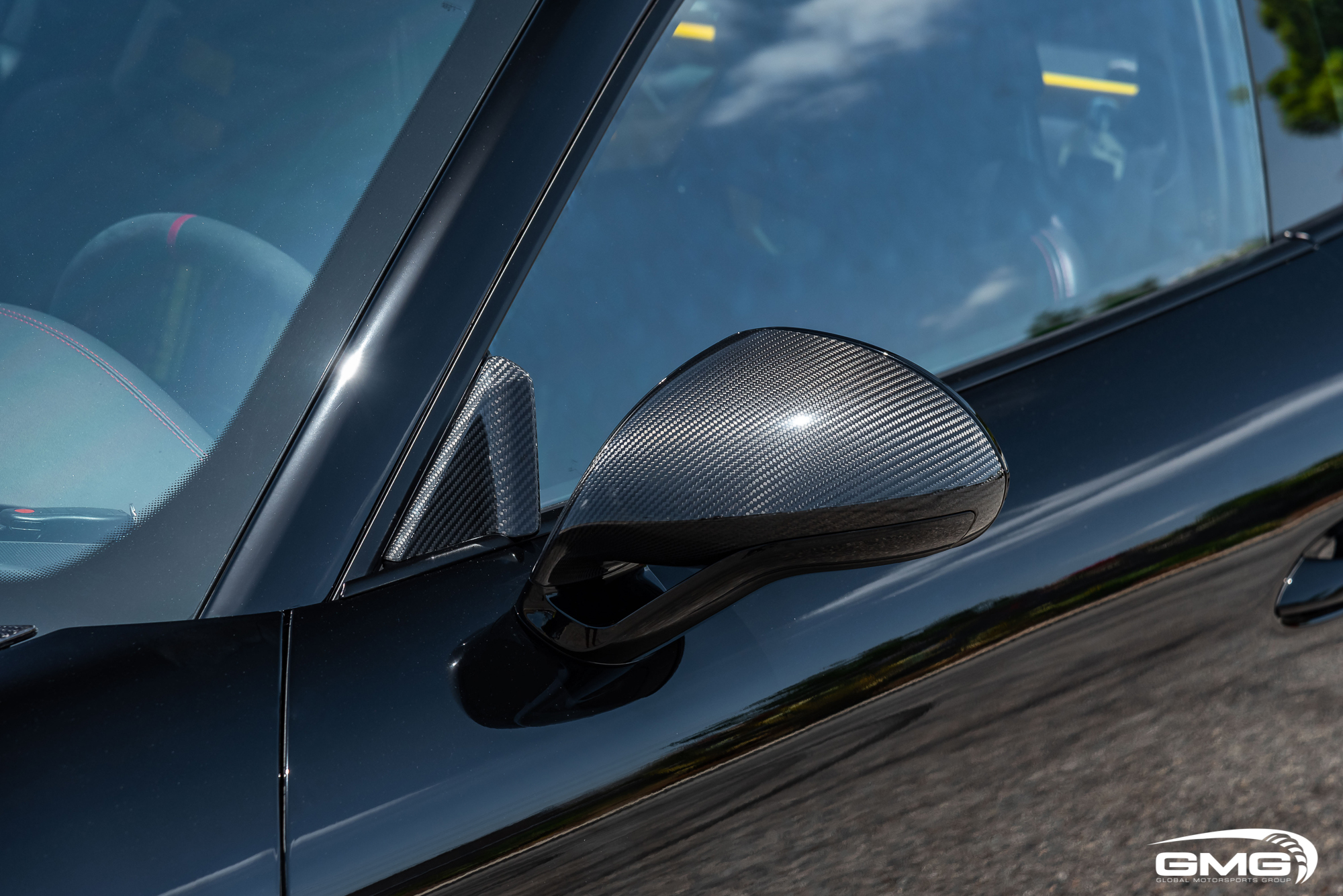 Not leave out performance and safety, we upgraded this beauty with our GMG WC Center Section Exhaust, GMG WC Long-Tube Headers, GMG WEC Rollbar in Speed Yellow, GMG Billet Harness Retainers, GMG Sub-Strap Mounting Plate, and Schroth Racing Harness. We also aligned this GT3 with our Signature Competition Setup!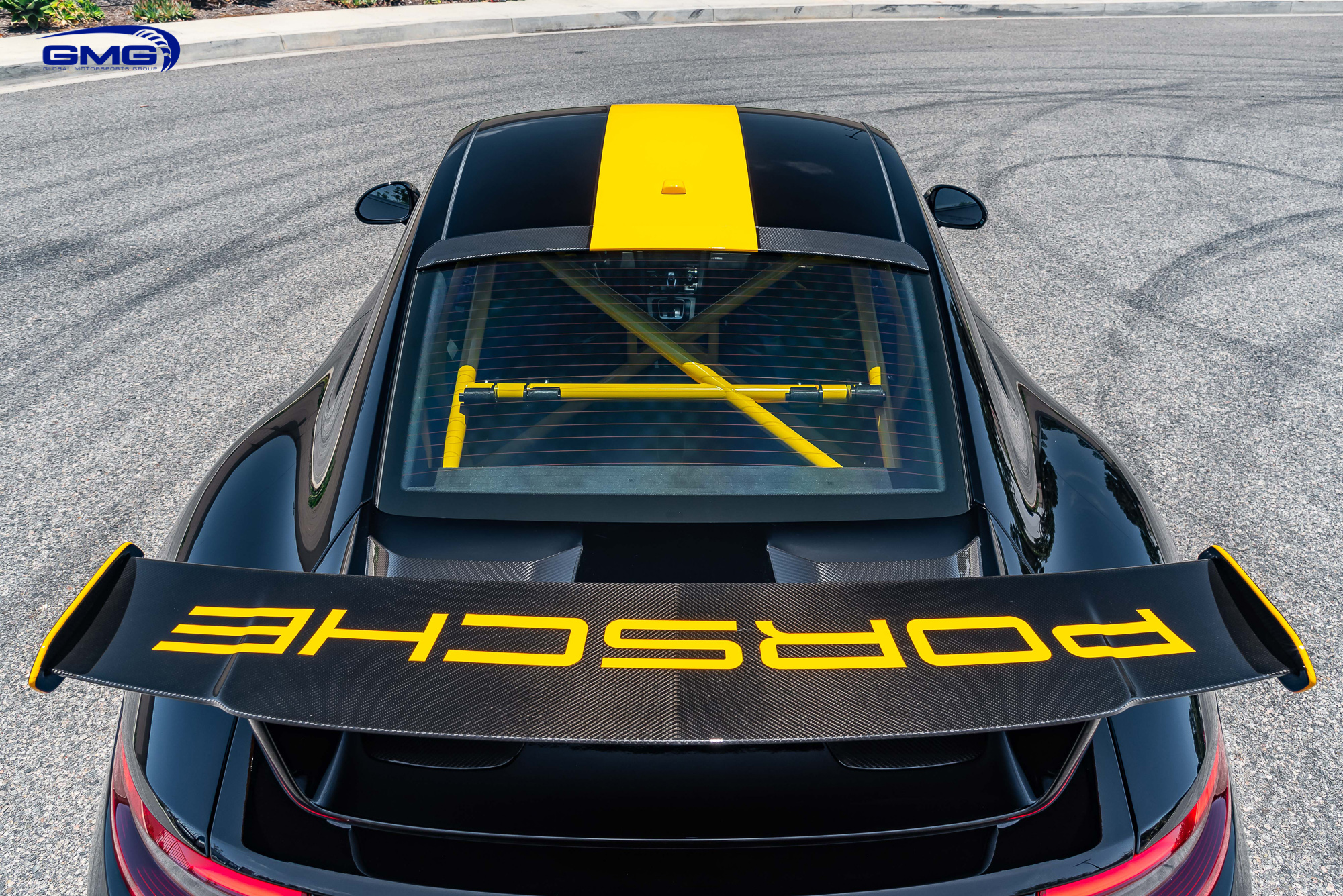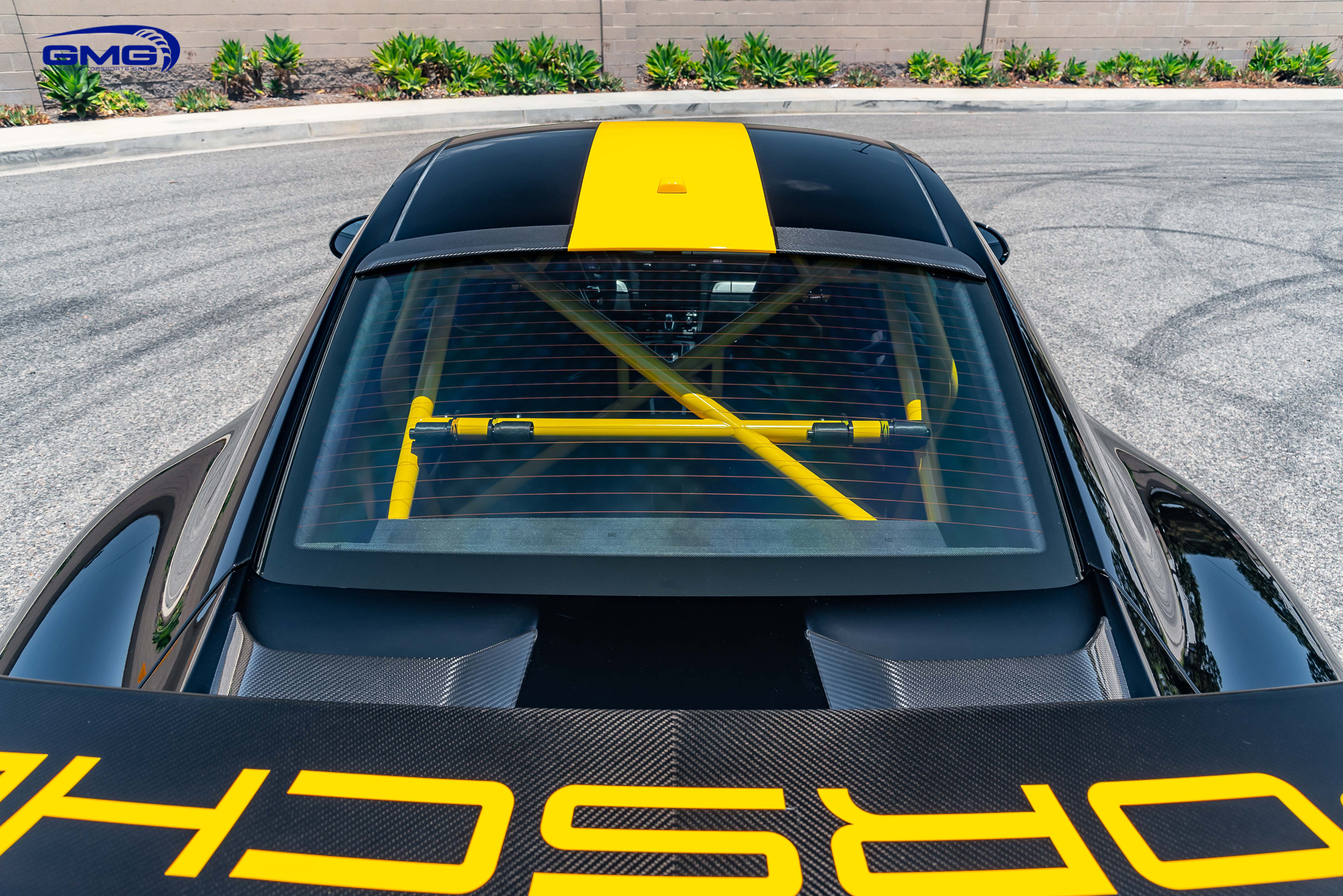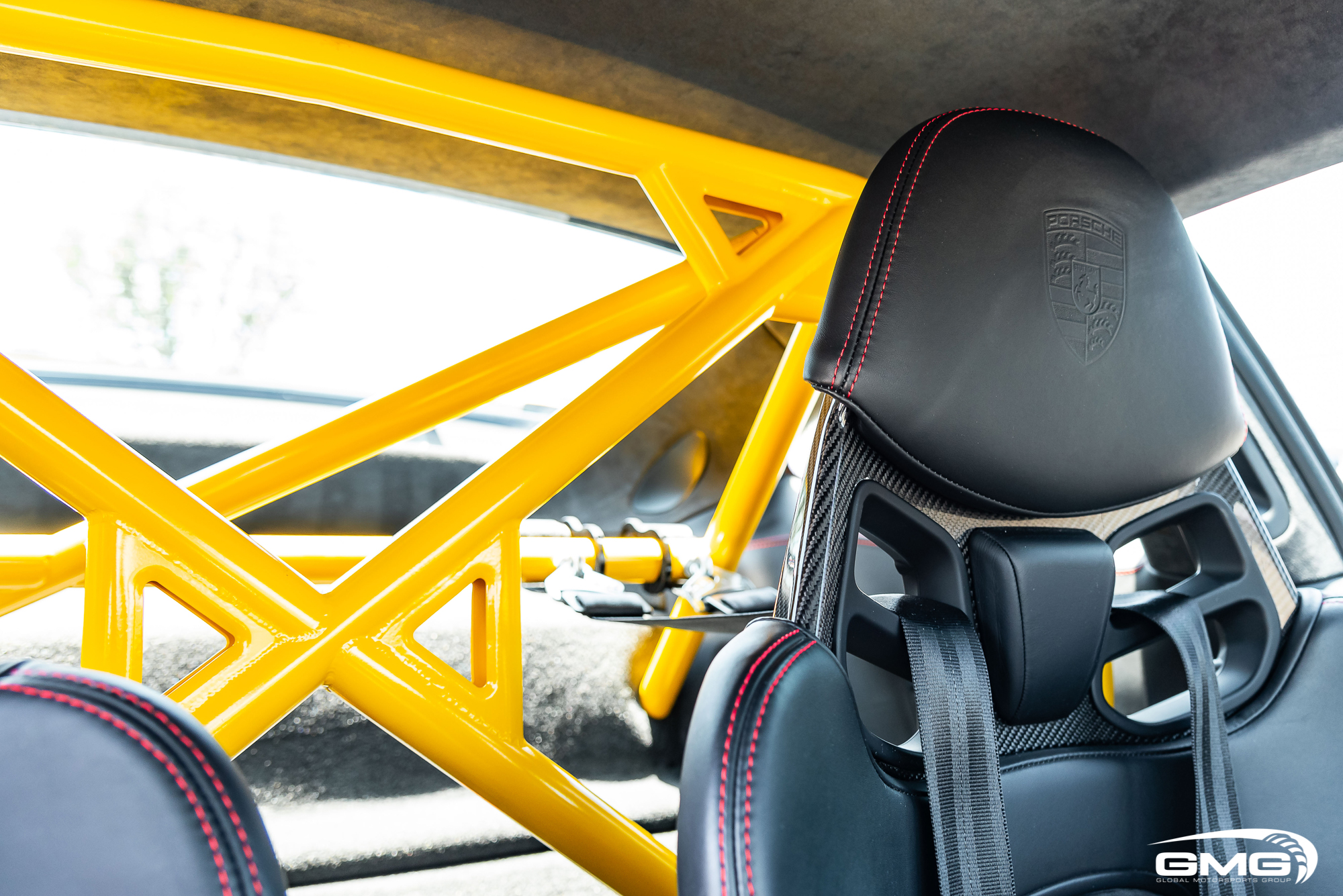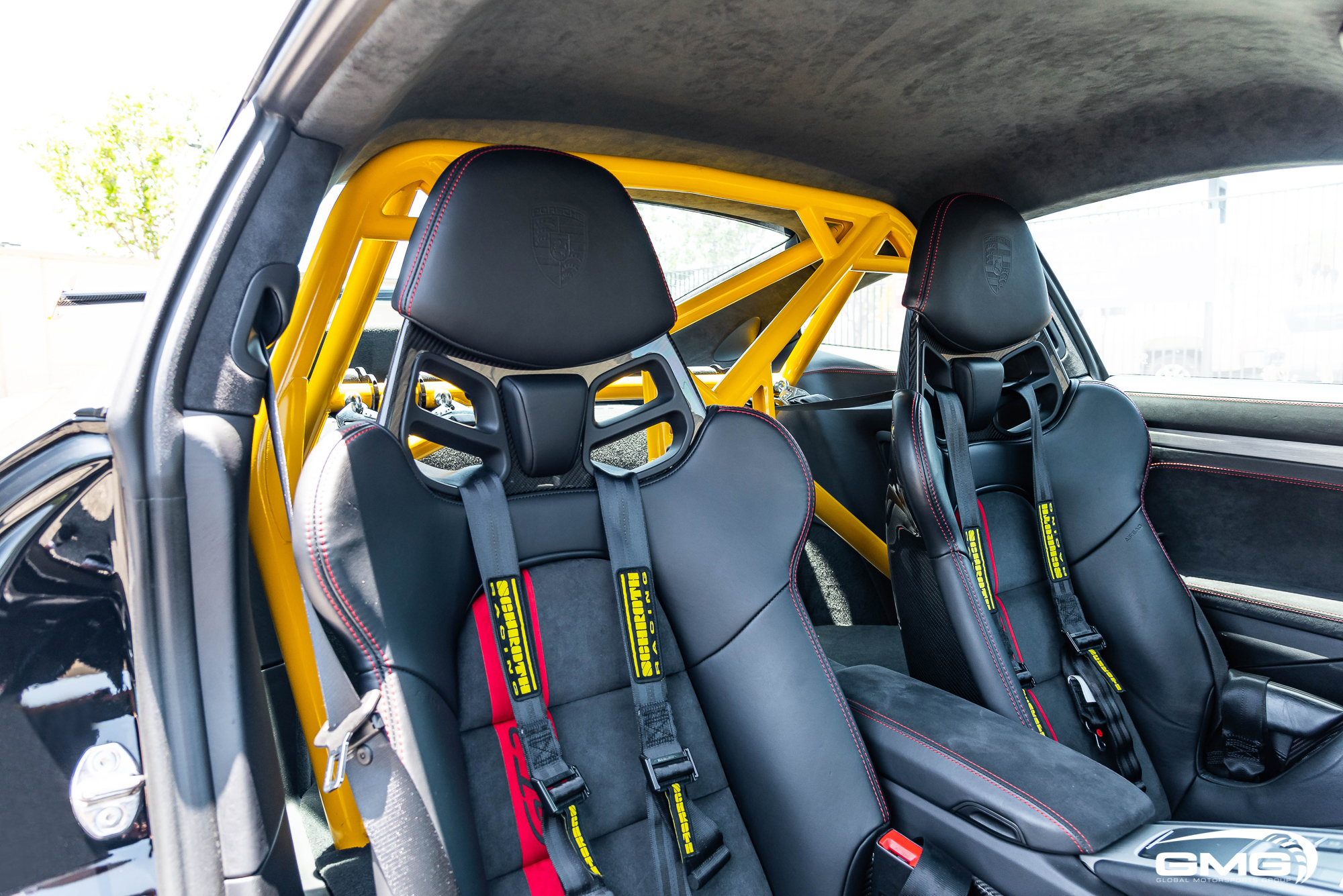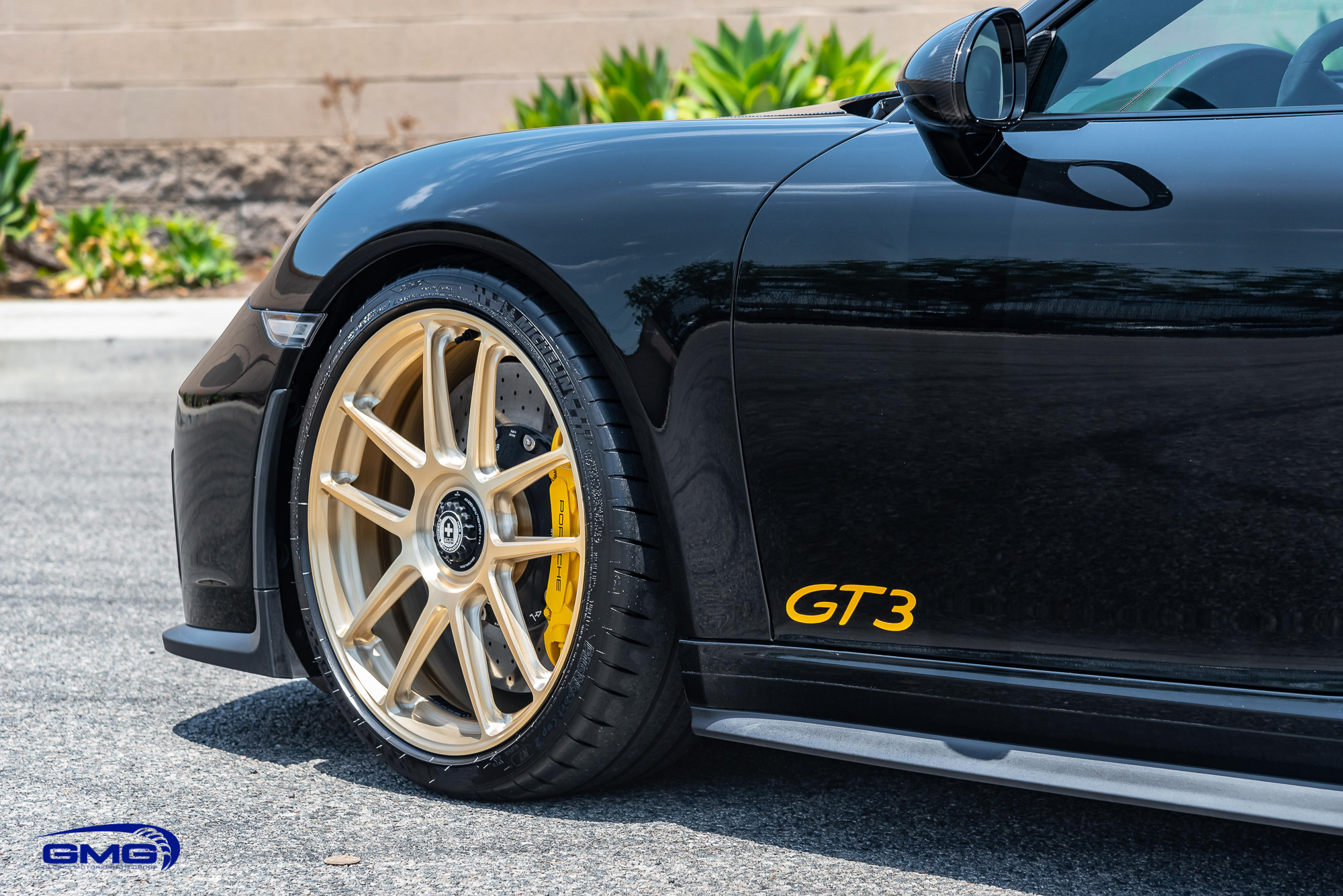 We always make sure our customer cars are safe and their performance is up to par with our standards. We also love to style them to our or our customers taste and have them hitting the track or canyon with our GMG touch!