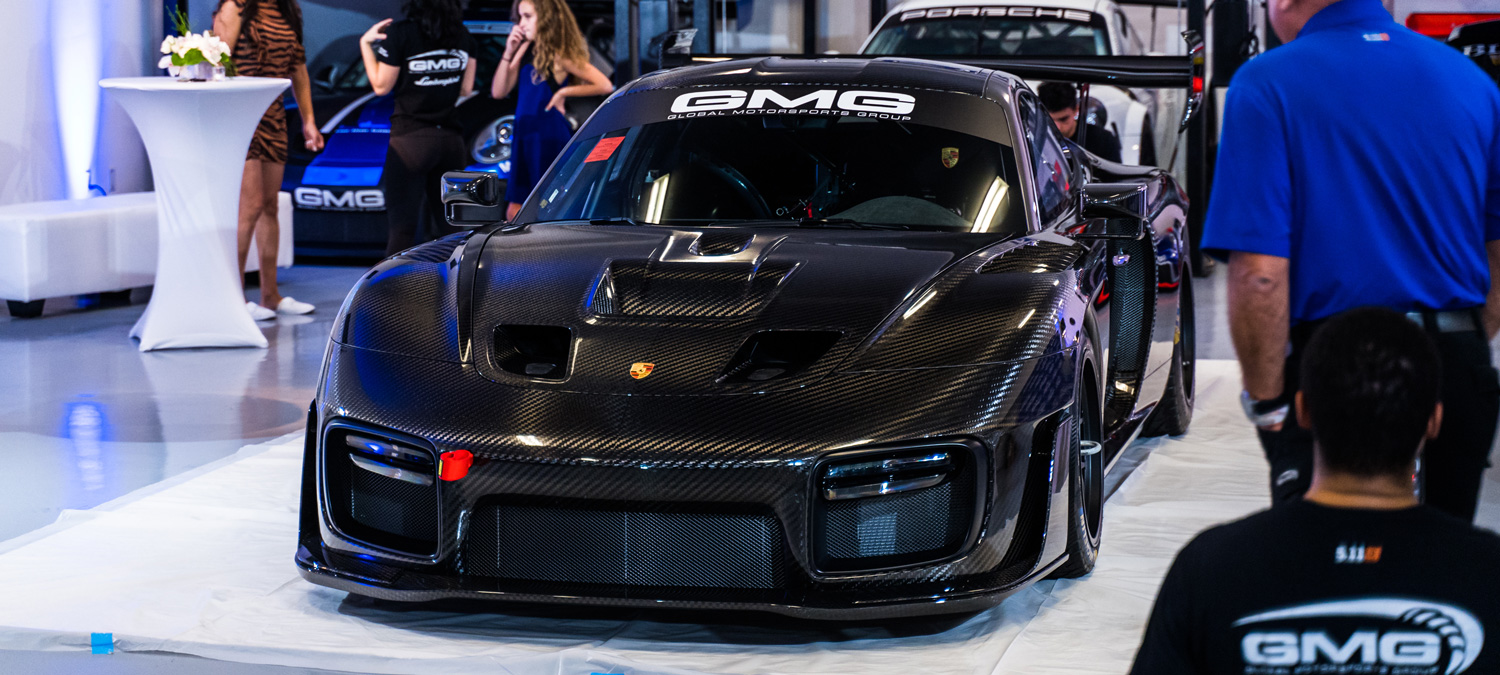 GMG Racing Thermal GT Event and 935 Kickoff Party
On November 22-24, The Thermal Club in Palm Springs held their first race event, the Thermal GT. GMG Racing showed an amazing presence, supporting 8 customer cars, including 4 new GT2RS Clubsports, a 2019 GT3 R, and two Audi R8 GT4's. Not only did we have a successful racing weekend, winning overall, but we also showcased our newest addition to the GMG Racing fleet, the stunning and extremely rare Porsche 935! Last year, this beauty was unveiled at the historic Rennsport Reunion event, so it was only right that we debut GMG's 935 at our stomping ground, Thermal! This track beast, which is based on the GT2 RS, bears an exposed carbon fiber body, and is limited to only 77 units worldwide & only 19 stateside!
In addition to debuting our new 935, we also had the honor of introducing our new Thermal Club Remote Racing Headquarters! We graciously opened the doors to our new Villa Garage to a select group of Track and Motorsport enthusiasts to show them how they can benefit from our GMG products and services. Whether you are a weekend warrior, a track junkie, or aspire to race wheels to wheel, we are your perfect partner for any track day at the Thermal Club. When you become a GMG client, you'll be able to take advantage of not only our Motorsport Program, but you'll have access to years of racing expertise and car prep, for both street and track.
We thank all of our clients and thermal members that made it out and we appreciate the endless support! Now, let's tear up that Thermal track!!