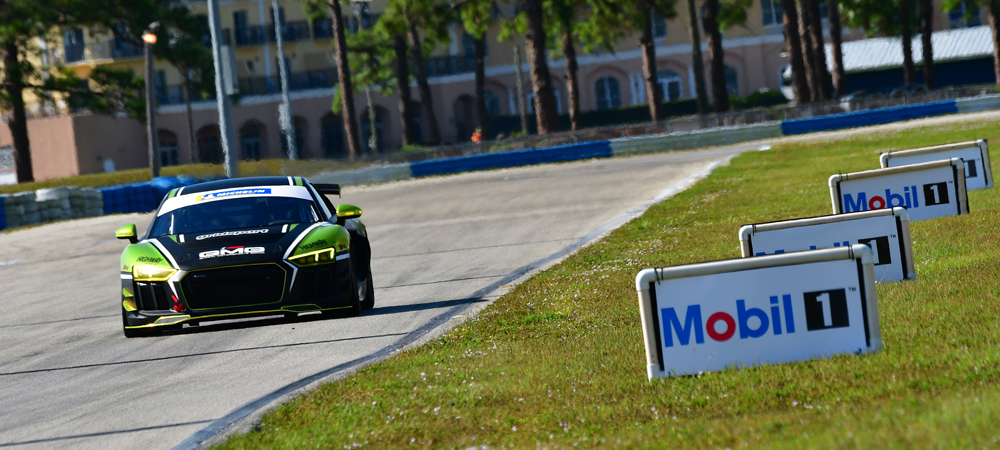 Returning to IMSA competition for the first time since January, Global Motorsports Group (GMG) made their presence known with an impressive second-place in the GT4 class. Running the venerable Audi R8 LMS GT4, drivers Jason Bell, James Sofronas and last-minute addition Andy Lally would enjoy a strong four-hour race.
"It was great to get back to IMSA competition," stated GMG team owner and driver James Sofronas. "This was a one-of-a-kind event, and when Jason indicated his interest in participating, it was a no-brainer for us to get behind the effort. Our Audi was strong all weekend, and to come so close to victory is a testament to the depth of our team. Jason drove really well, once again proving how his experience continues to gain, and we were incredibly fortunate to have Andy Lally join us as a late addition, who as expected delivered flawlessly. Hopefully we'll have more events like this in the future, it was a wonderful experience."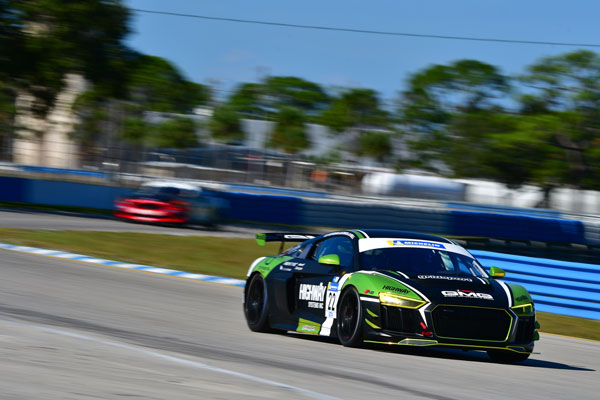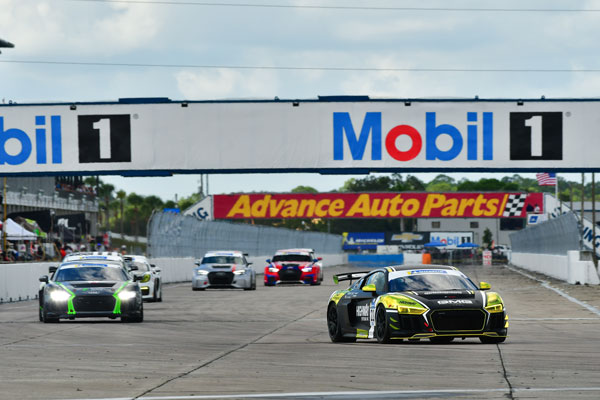 With Jason Bell putting in a noteworthy qualifying performance with second, the immediate pace of the No. 22 Audi R8 LMS GT4 was evident, leading to a strong start to hold his own throughout the opening stint of the race.
Knowing a clean race was critical to their effort, all three drivers would rotate through the order, with Bell handing over to Sofronas, who would put a strong double-stint throughout the heat of the race's mid-point, charging to second and ultimately handing over to Lally to close the event.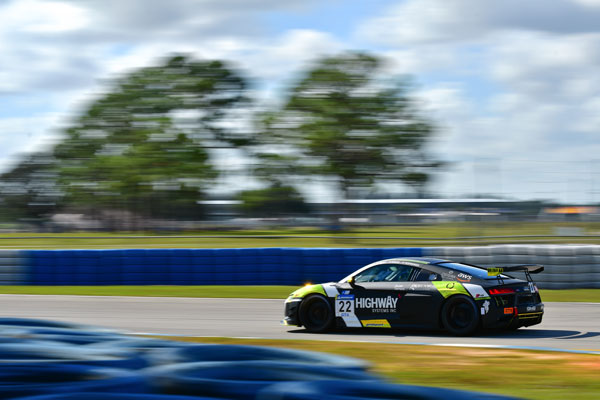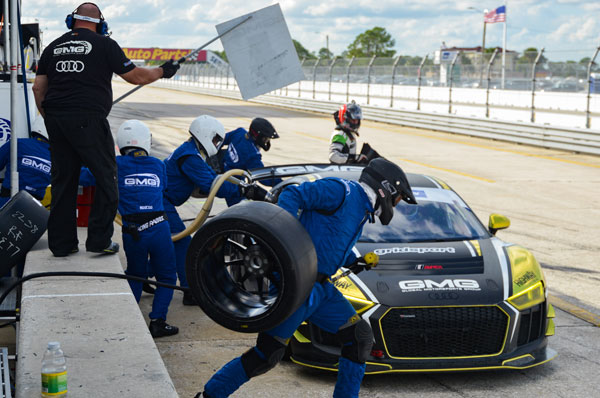 While both the team and drivers were near faultless, including an impressive effort by former Sebring 12 Hour winner Andy Lally to gain on the leading Mustang, the team simply ran out of time to make any real attempt at victory, ultimately settling in for the runner-up spot.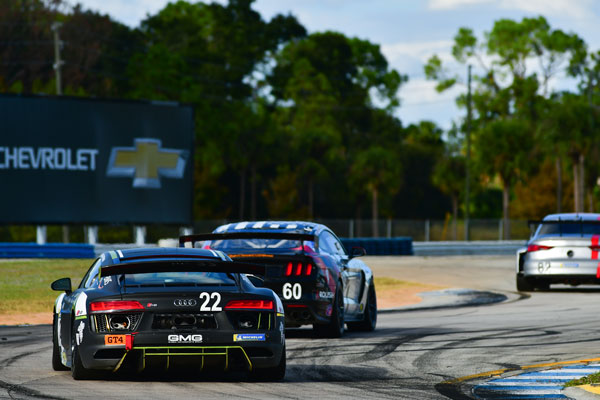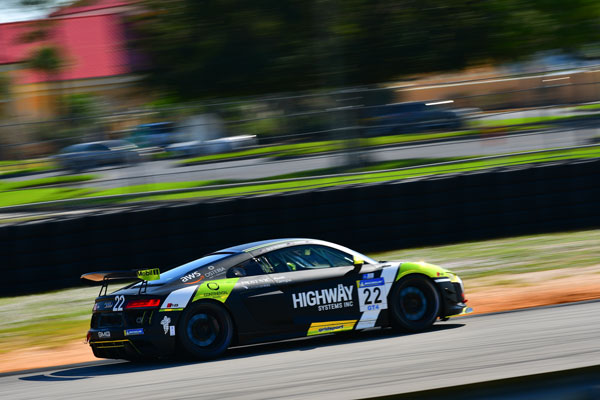 For Jason Bell, a fun weekend was enjoyed.
"We definitely put in as strong an effort as we could," stated Bell. "Sebring is as tough as it gets, so to walk away with second is pretty satisfying. Our car was faultless all weekend, the strategy was exactly what it should have been, James was great, and it was an honor to get to work with someone of the reputation of Andy Lally."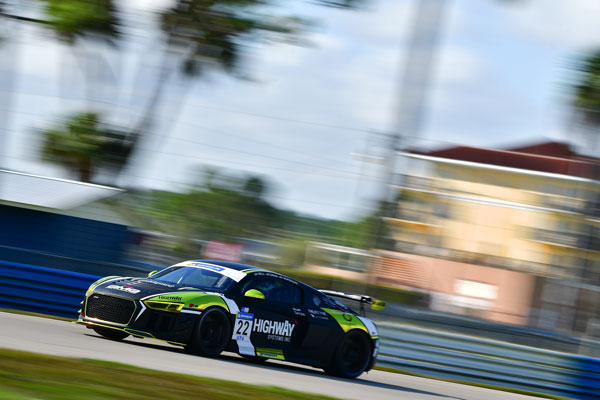 For Andy Lally, making his GMG debut, a satisfying weekend was had.
"I've of course competed against GMG over the years, so it was great to finally join them for a weekend," stated Lally. "Everyone on the team was very professional and we had a pretty good car, it was just tough to make up the distance to the Mustang in front of us. Regardless, I have to thank James and the entire team, and especially Jason Bell who really made this opportunity possible."
While the "Encore" will mark the close of the "professional" season in 2018, GMG is still hard at work not only campaigning in multiple grassroots races over the next eight weekends, but also developing a number of 2019 initiatives to further broaden the team's professional scope.