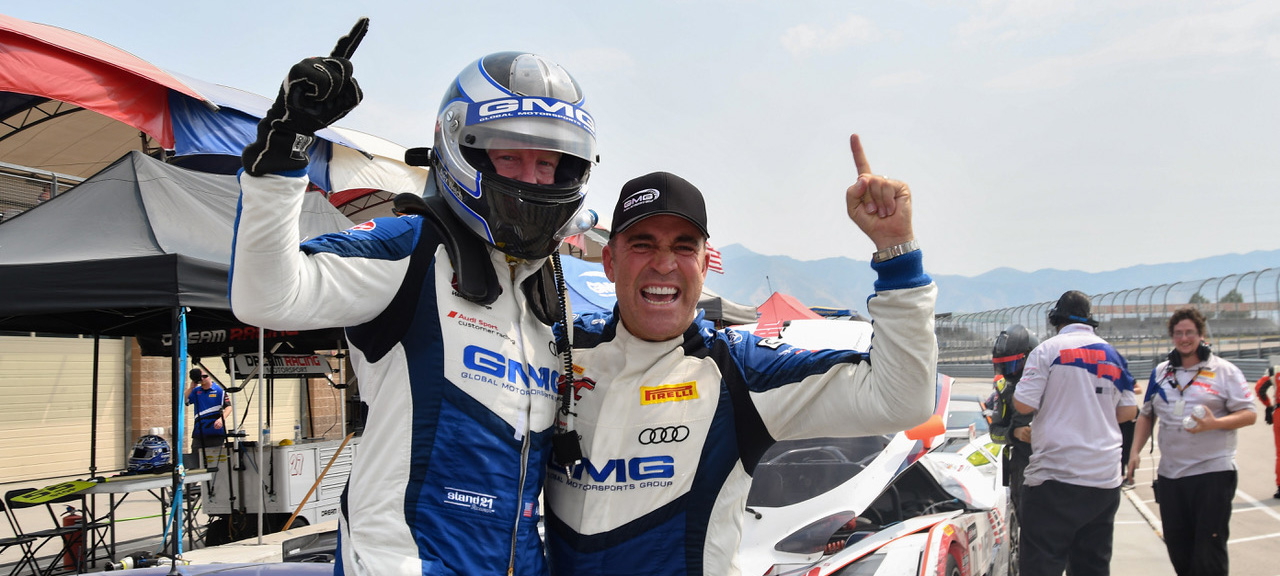 Welch, Sofronas Clinch SprintX Title for GMG in Utah
Following a nail-biting final lap during today's Grand Prix of Utah, Alex Welch and James Sofronas would clinch the Pirelli World Challenge GTS SprintX Championship by a mere three points. This would serve as the first-ever professional crown for Welch, a long-time Global Motorsports Group (GMG) customer, as well as the third-series title for Sofronas, who also bolstered his overall GTS title hopes with the weekend.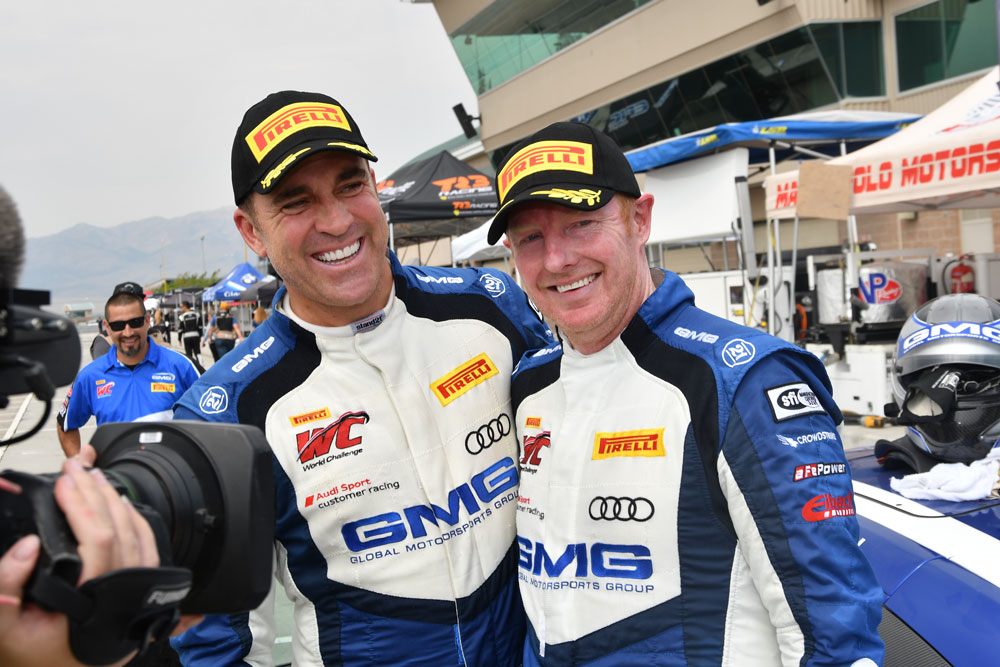 "I couldn't be happier to deliver my long-time friend Alex his first-ever championship," stated GMG team owner and co-driver James Sofronas. "He's been a dream partner over the years, both as a client and as a friend, so the fact that we were able to earn the SprintX title together is something we could only dream of. Doing it the way he did it as well, making several passes with only laps to go, made it all the sweeter. It was a true team effort all season, and everyone on this team played a part. Of course it wasn't just our car that we were focused on this weekend, and it was great to support so many other entries. George Kurtz and Colin Braun were back in action and one of the fastest Audis all weekend, Jason Bell was fast, and Elias Sabo and Andy Lee had a great first weekend in their new R8."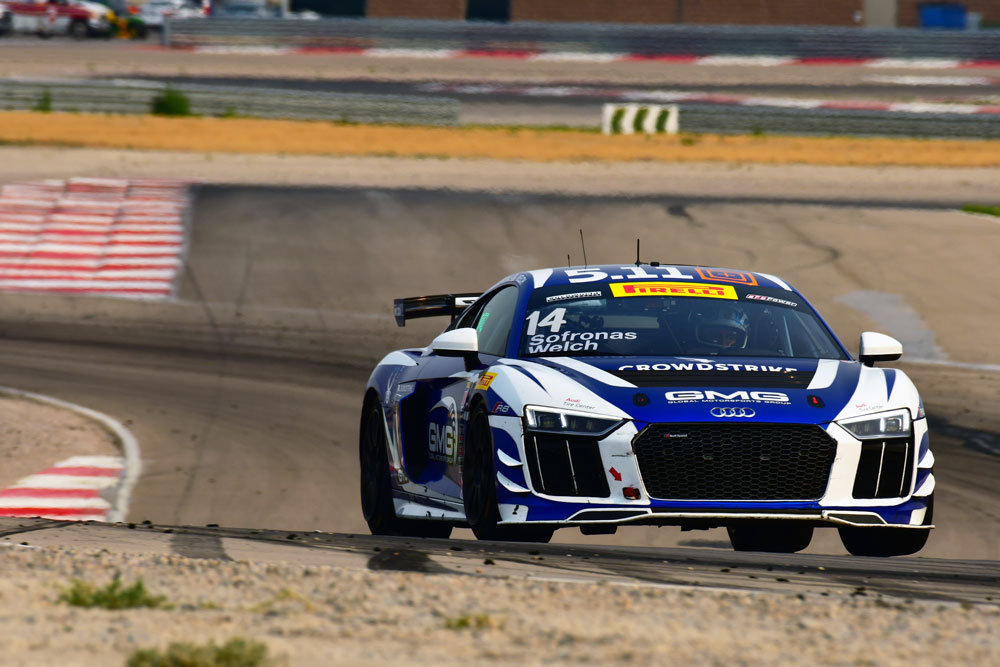 Driving the No. 14 Mobil 1 / The Thermal Club / 5.11 Tactical Audi R8 LMS GT4, the duo of Alex Welch and James Sofronas came in to the weekend with a lead in the SprintX championship, but not an insurmountable one. With the high altitude and long straights of Utah Motorsport Campus, the naturally-aspirated Audi R8 LMS GT4 came in to the weekend knowing that some of their turbocharged competitors might hold an advantage.
Following an impressive fourth-place qualifying effort by Welch, Saturday's Race One would take a dramatic turn toward misfortune, with the heat and altitude causing an error within the system's engine preservation system, slowing the No. 14 and losing several positions. Doing his best to preserve the car and trick the system back to full power, Welch would do a remarkable job minimizing the damage throughout his stint, eventually handing the car to Sofronas to the end. With James behind the wheel, a slow climb from behind would prove fruitful, finishing sixth.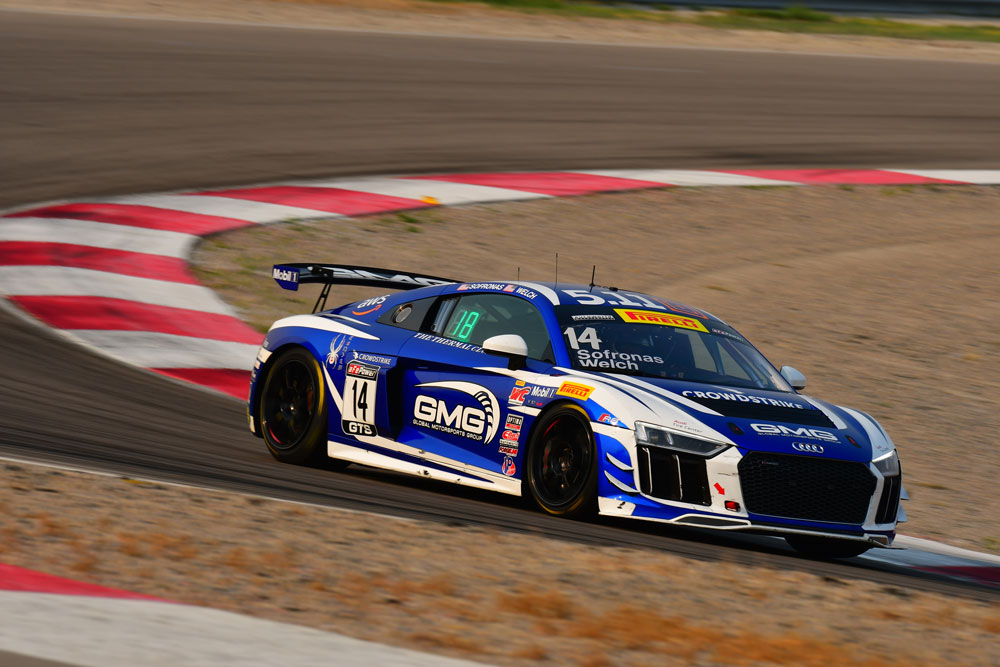 With their nearest championship rival finishing second, Sunday's Race Two would prove one of the most dramatic in recent years. Needing to finish in 13th or better, Sofronas would open the stint in a reasonable spot, keeping the car in the fight for the top-10 and primed for a championship before handing off to Alex. Unfortunately, the car's limitations from the altitude would prove most vulnerable on re-starts, and a late-race caution would send Welch down the order, mired outside of the top-13 with just minutes remaining, and their main rival leading the race. Knowing he had to gain three spots, Welch would put on a charge to the end, aided also by a late race incident, eventually placing him in 10th on the final lap, crossing the finish line with his first championship in hand. It would also serve as Audi's first major championship for the new Audi R8 LMS GT4.
"What an unbelievable weekend," stated Welch. "One of the most gratifying moments of my life was to win this championship in the last lap of the last race. I gave it my all. Thanks to my dear friend and co-driver James Sofronas and the entire GMG team."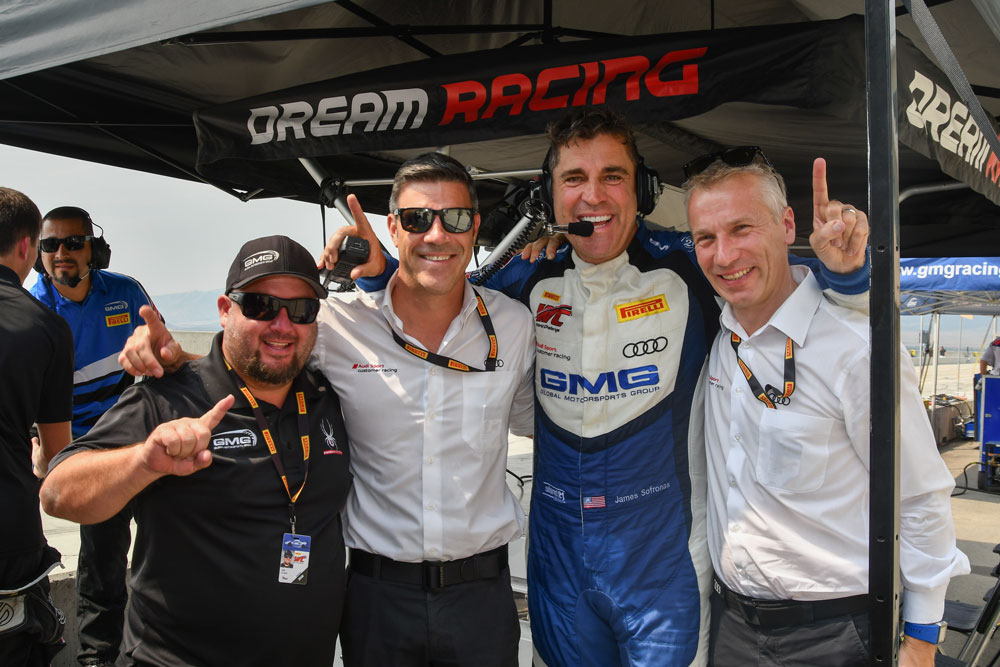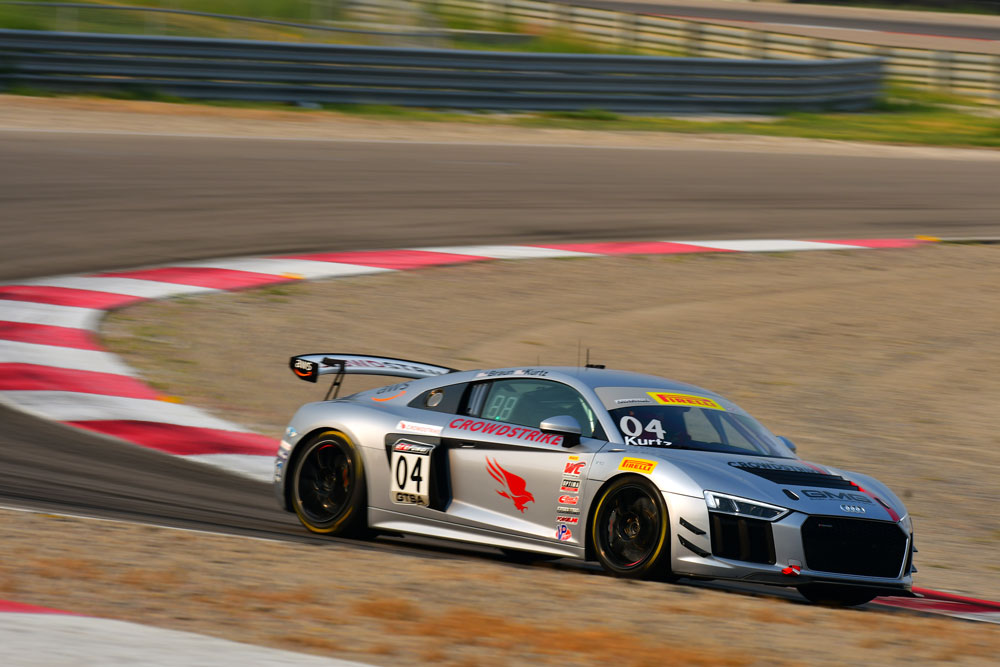 Enjoying their first weekend back after missing the most recent round, the No. 04 CrowdStrike Audi R8 LMS GT4 of George Kurtz and Colin Braun would enjoy a solid return. While the heat of Race One would also play havoc on the duo's engine management system, managing 11th, Sunday's Race Two would prove strong. Fighting hard throughout the entirety of the race, the CrowdStrike machine would enjoy top Audi honors, taking sixth through a chaotic race.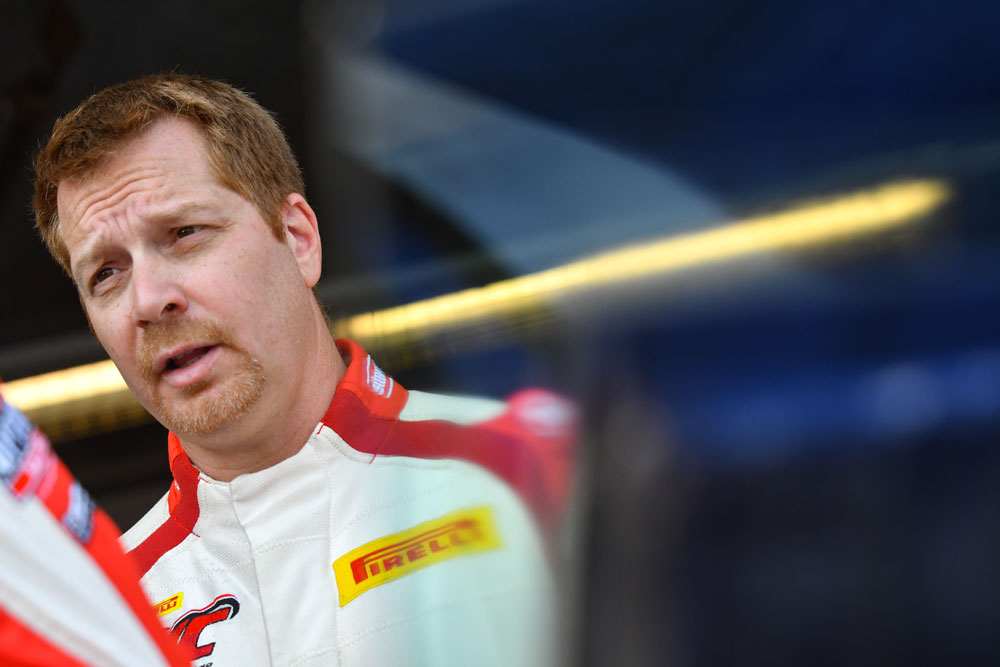 "We had a really strong pair of races here in Utah," said Kurtz. "It was hot, which meant we had to really take care of the Audi, but we were able to lock it in on Sunday. Our car prep and strategy helped Colin and I earn one more top-five finish together this season."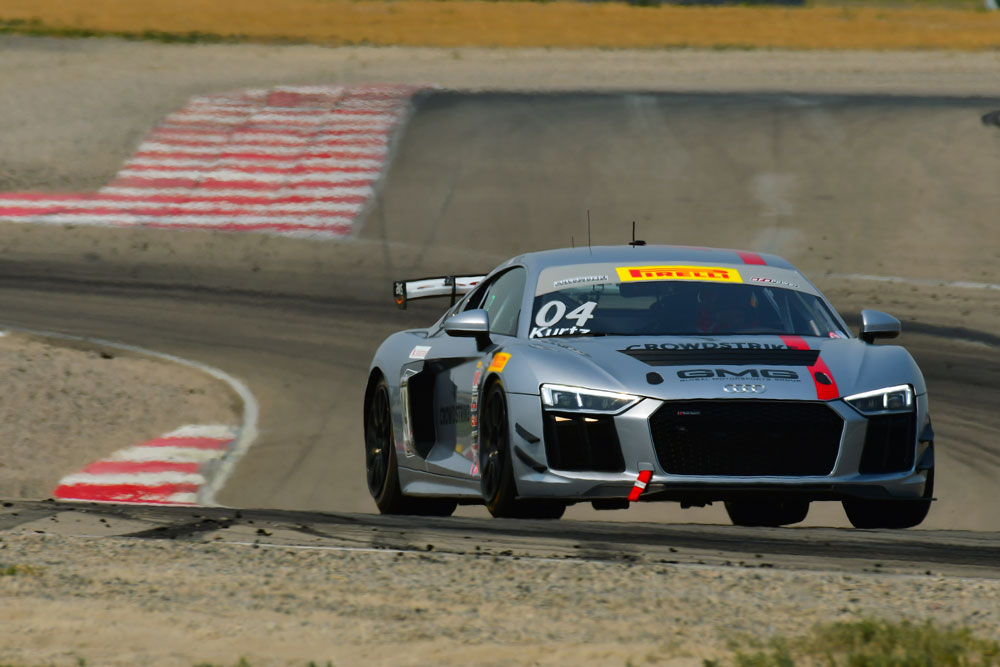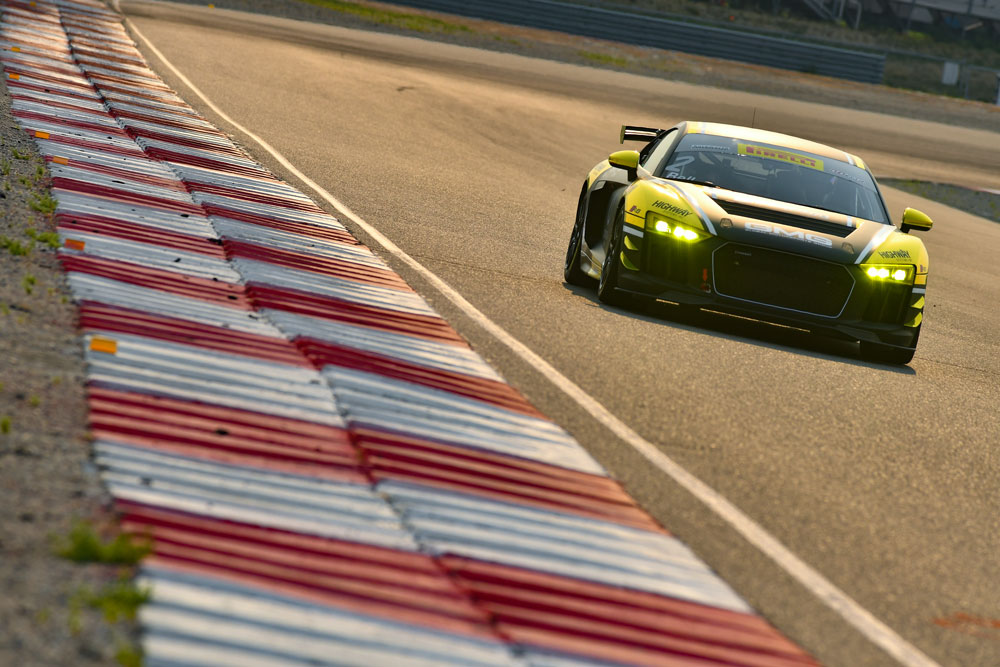 In the No. 2 Audi R8 LMS GT4, Jason Bell would endure a challenging weekend. Struggling with the challenges of Saturday's heat, Jason would manage his car to 19th on Race One. Sunday's Race Two, however, would end in heartbreak for Bell, who was an innocent bystander in a first-lap incident in front of him.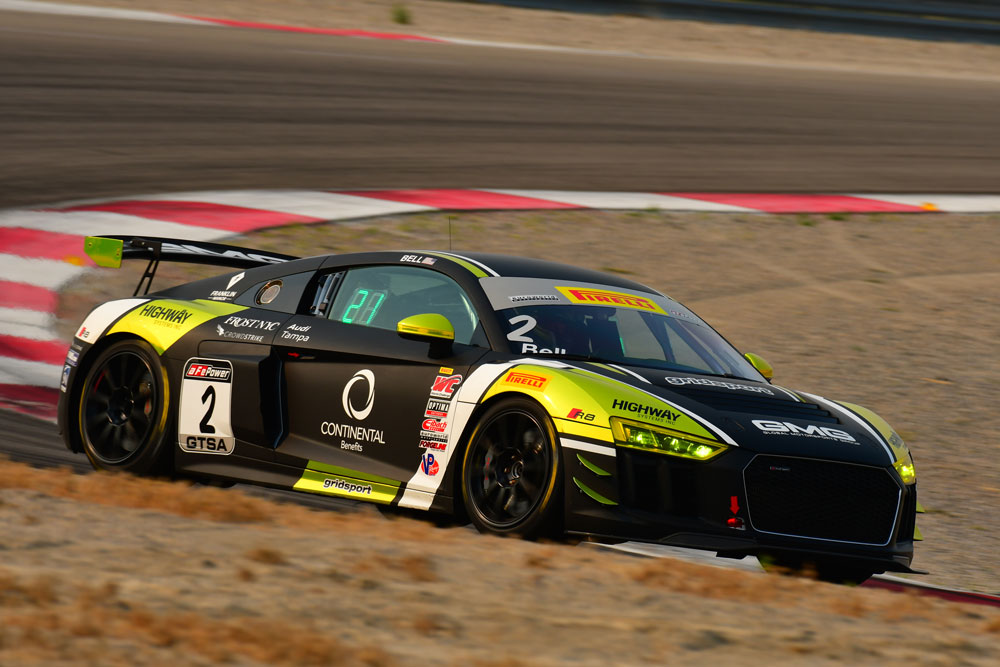 Finally, running a new Audi program for the No. 8 of Elias Sabo and Andy Lee, a weekend of acclimatizing to their new machine would take priority. Enjoying a healthy double-header of races, the duo would take 12th and 15th-place class finishes as they learned their new machine.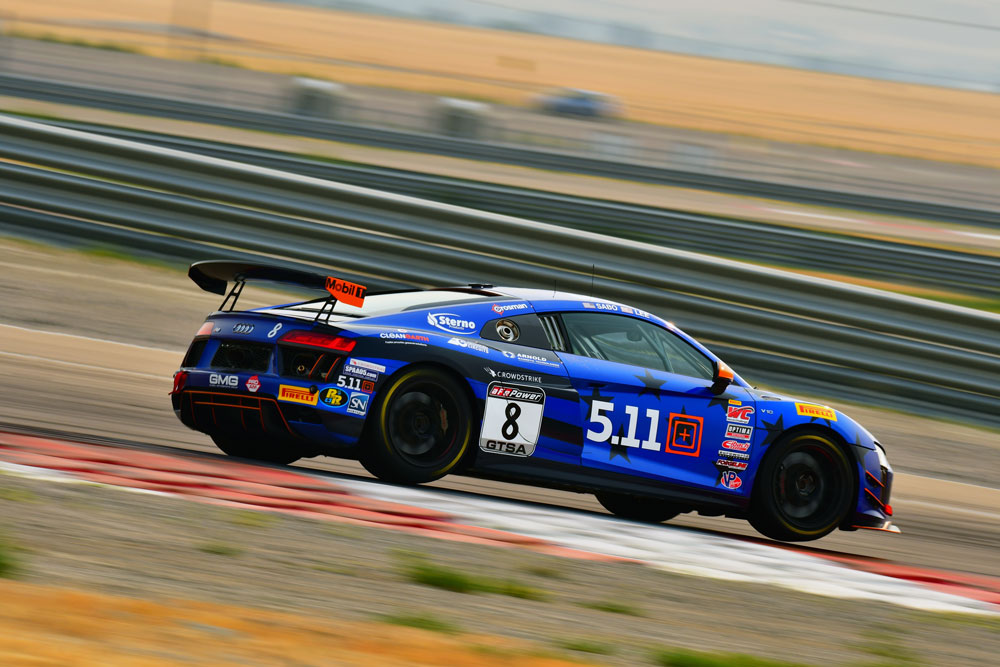 While the SprintX championship has come to a conclusion, the overall Pirelli World Challenge season still has one race remaining, with the upcoming Grand Prix of New York at Watkins Glen International hosting the final round of the traditional sprint championship. Aiming for overall honors, James Sofronas will enter the final weekend with a healthy 38-point lead, needing to simply finish (?) to clinch the title. Practice begins Friday, August 31, with a double-header of racing on Saturday, September 1 and Sunday, September 2.