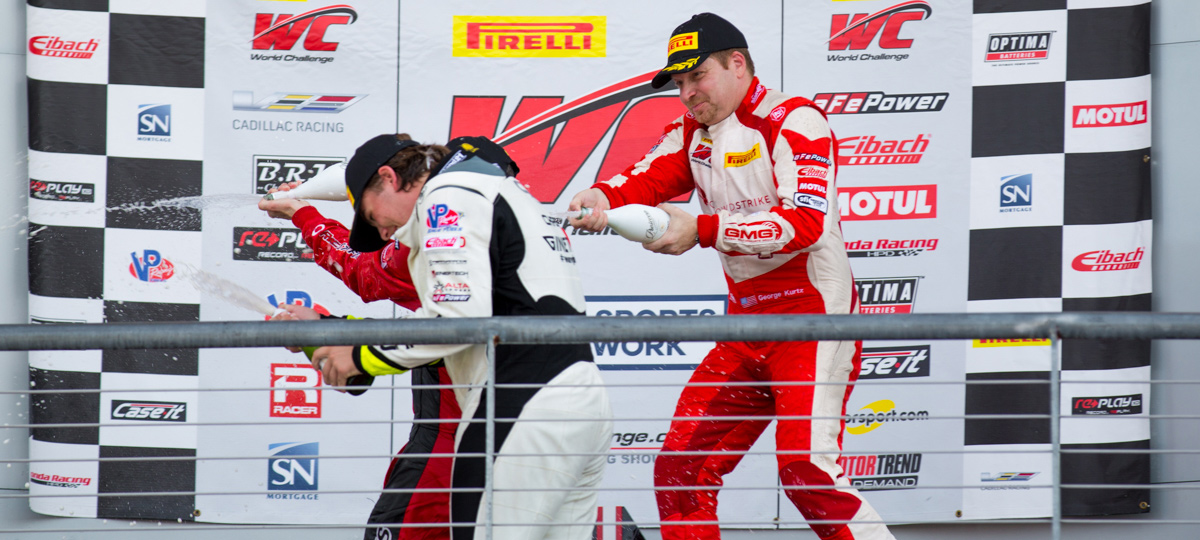 Three Championships in Sight as GMG Closes Pirelli World Challenge Season in Sonoma
Closing out an incredible Pirelli World Challenge season that has seen the team take nearly two-dozen class victories throughout the year, Global Motorsports Group (GMG) will look to close out their championship-winning year with the potential of adding three more titles to the list this weekend. Heading in to the season-ending Grand Prix of Sonoma at Sonoma Raceway, George Kurtz and his McLaren program look to close out a tremendous rookie season by clinching his current championship lead in the GTSA ranks, while team owner James Sofronas will look to add to his incredible year with two separate titles on the line. Running five cars this weekend, the team will also be joined by GT and GTA drivers Alec Udell and Preston Calvert, as well as Carter Yeung fielding a GTSA effort.
"There's no doubt we want to finish such an incredible season on a high note," stated GMG Racing team owner and driver James Sofronas. "It's impossible to describe just how proud I am of everyone on this program, as the talent and dedication of everyone on our crew is what has led to this. To run a successful, multi-car program catering to each one of our drivers, you need a team capable of quick thinking and initiative, with an unwavering commitment to service and performance, and the proof is in the way this year has gone. George is on the verge of an incredible championship run, which if successful will be our second client championship in as many years, and with a campaign that has been nothing short of dominant. Preston Calvert has shown great strides over the year and I'm hopeful he can end the season strong, and I'm confident Alec Udell can follow up with yet another overall podium as well. In only his second race Carter Yeung has already established himself as a proven competitor, and hopefully we can get him another podium. Of course I'm also looking forward to closing out my season with two additional championships on the line, it's been no secret that a Pirelli World Challenge title has been the one thing that has eluded me, and now that we crossed that bridge in Texas, adding two more to the year would be incredible."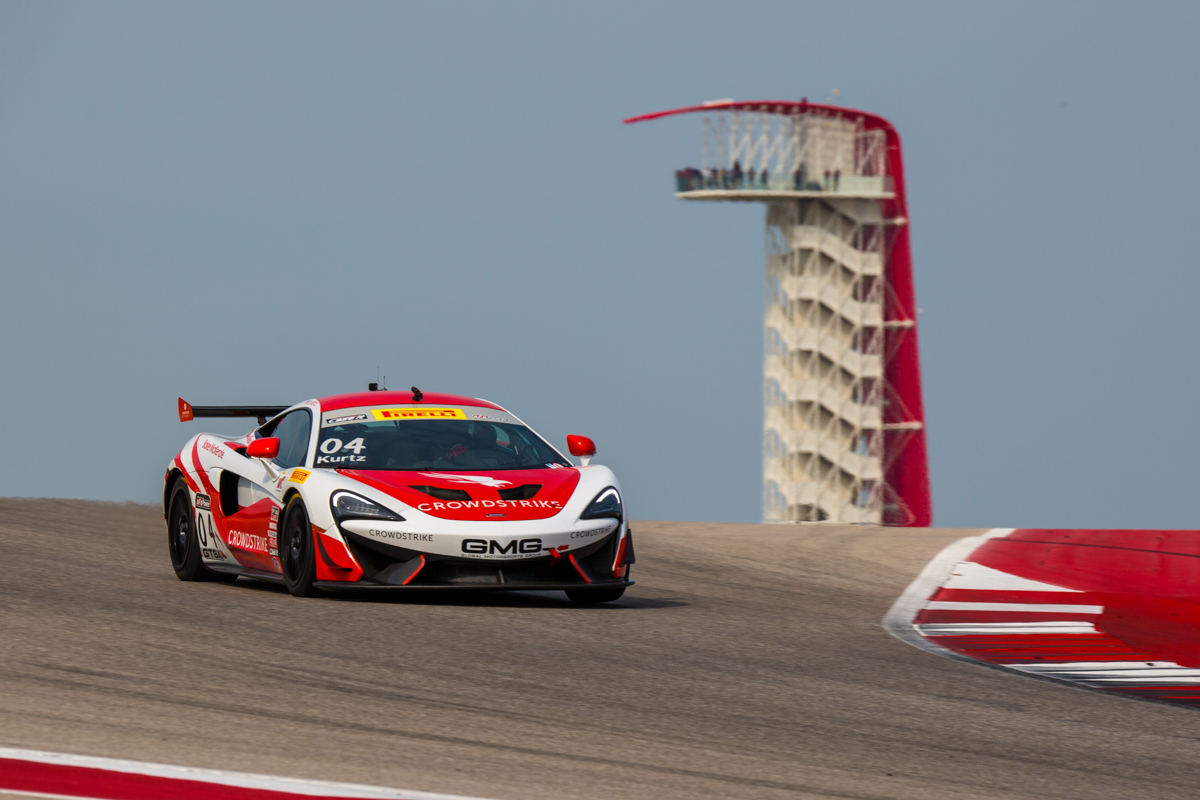 Closing out a season in which he received his No. 04 Crowdstrike McLaren 570s GT4 days before the first race of the season in St. Petersburg, George Kurtz will arrive at this weekend's double-header with a 51-point lead on his GTSA category title rivals. Holding a near lock on the championship, the rookie knows that a patient, steady drive is all that will be required of him, although it will be tough to deter George from an incredible first season. With nine race victories so far, including the last eight in a row, the speed and consistency of Kurtz has been unmatched, setting him well for the tricky 2.22-mile, 11-turn circuit.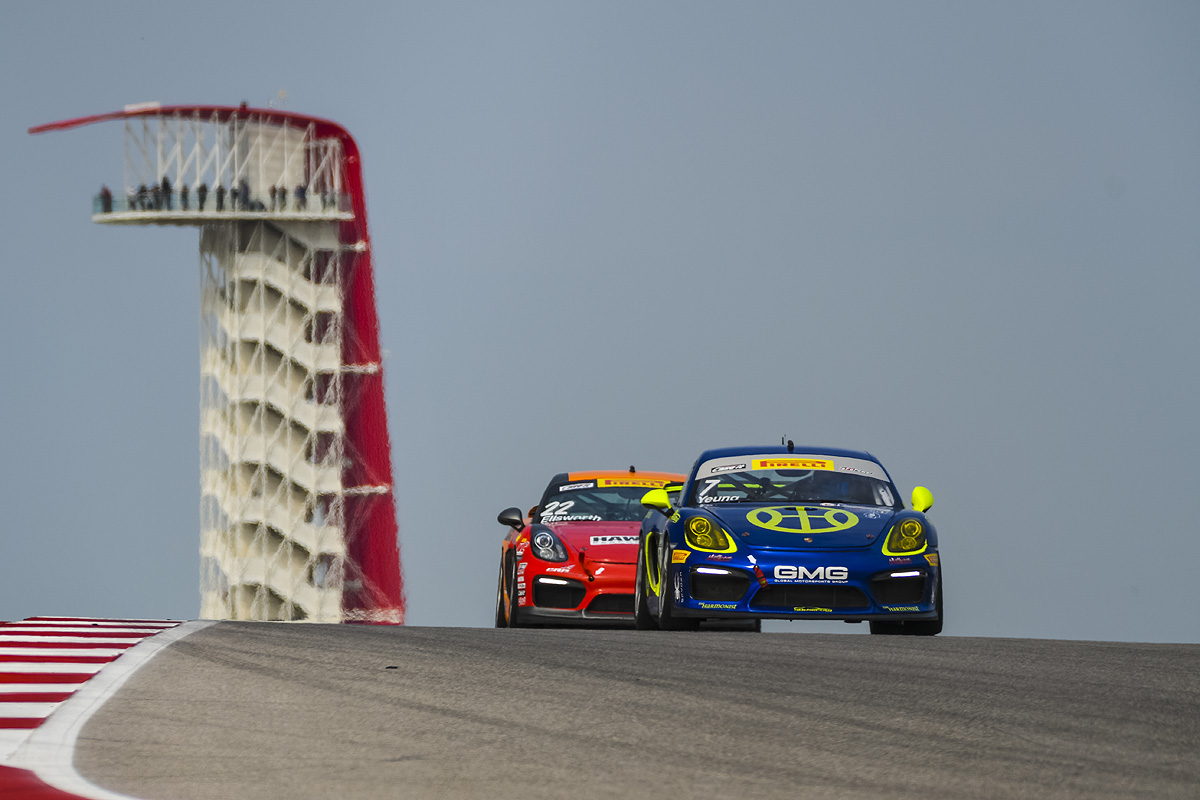 Joining George for only his third Pirelli World Challenge weekend will be team development driver Carter Yeung. Driving the No. 7 HK Battery Porsche Cayman GT4 Clubsport MR, Carter will be taking to the wheel after a standout weekend most recently at Circuit of the Americas in Texas. In only his second weekend of Pirelli World Challenge competition, the Californian would take a podium sweep in Texas, taking home not only two trophies but also the accolade for Best Start. Heading to Sonoma, a circuit he's raced at prior as part of GMG's grassroots driver development, expectations are high to repeat the effort.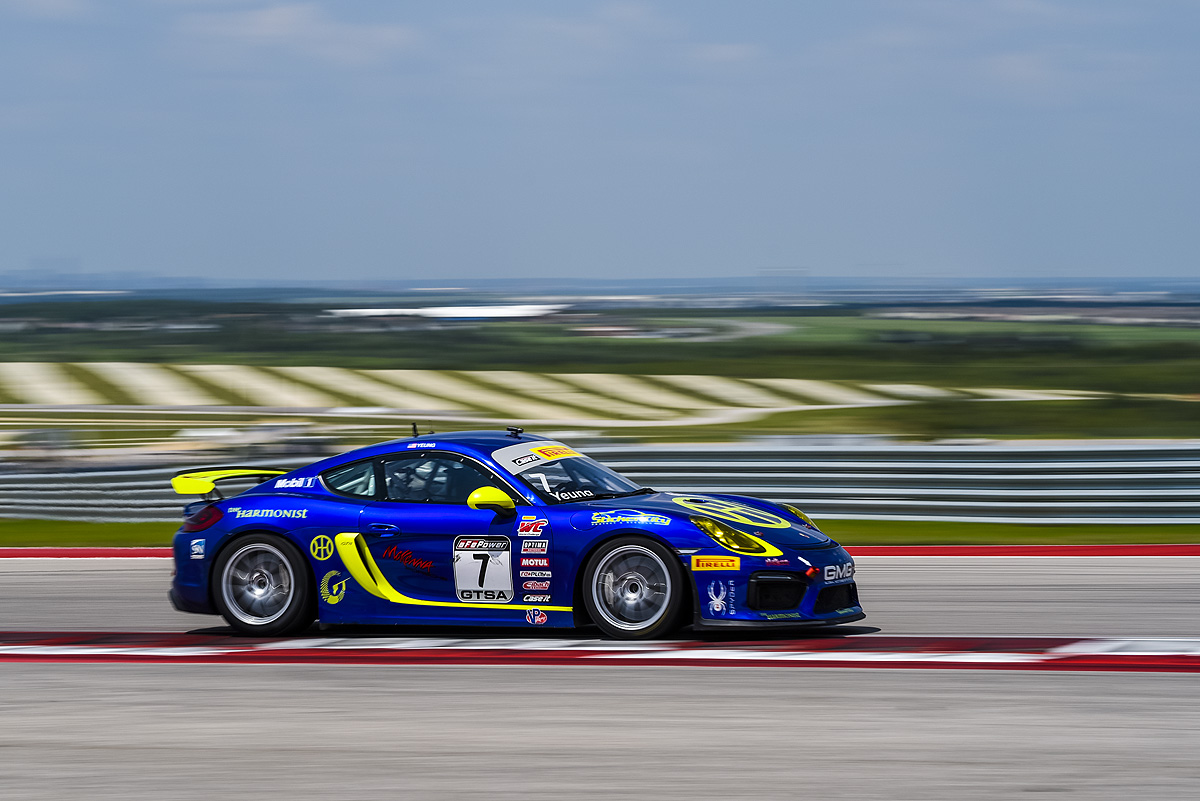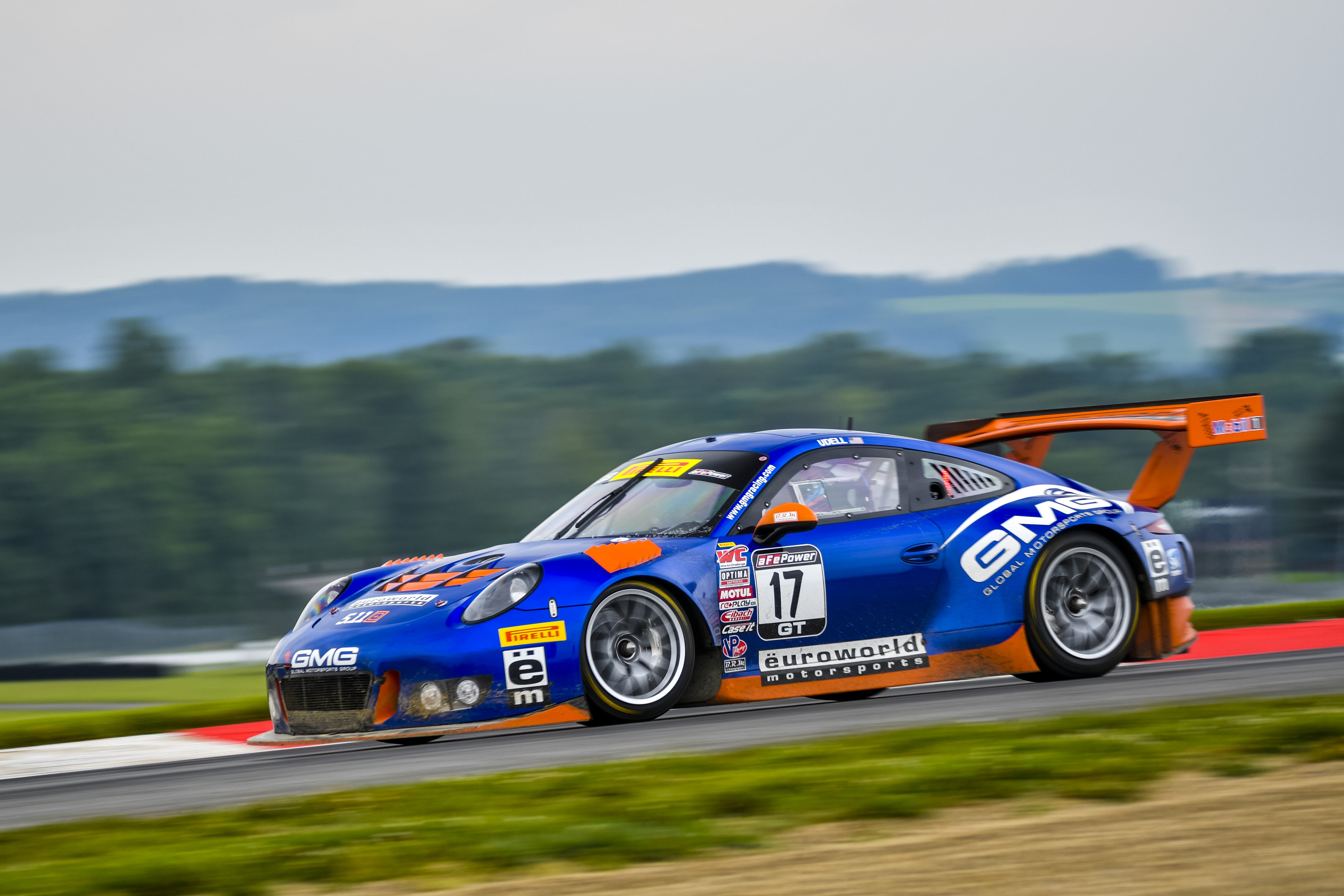 Moving to the top-tier GT and GTA ranks, Alec Udell will highlight the team's pro effort in the No. 17 Euroworld Motorsports Porsche 911 GT3 R. Finishing a season that saw him upgrade from GTA to the professionally-ranked GT class after only one weekend, Alec has enjoyed a baptism-by-fire with some of the best drivers in the world. Proving his place among the best, the Texas native has made steady progress each weekend, highlighted at the most recent sprint race at Mid-Ohio with a podium performance. Currently in a tie for sixth place in Sprint Championship points, but only five points shy of fourth place, the stakes will be high for the 22-year old to perform.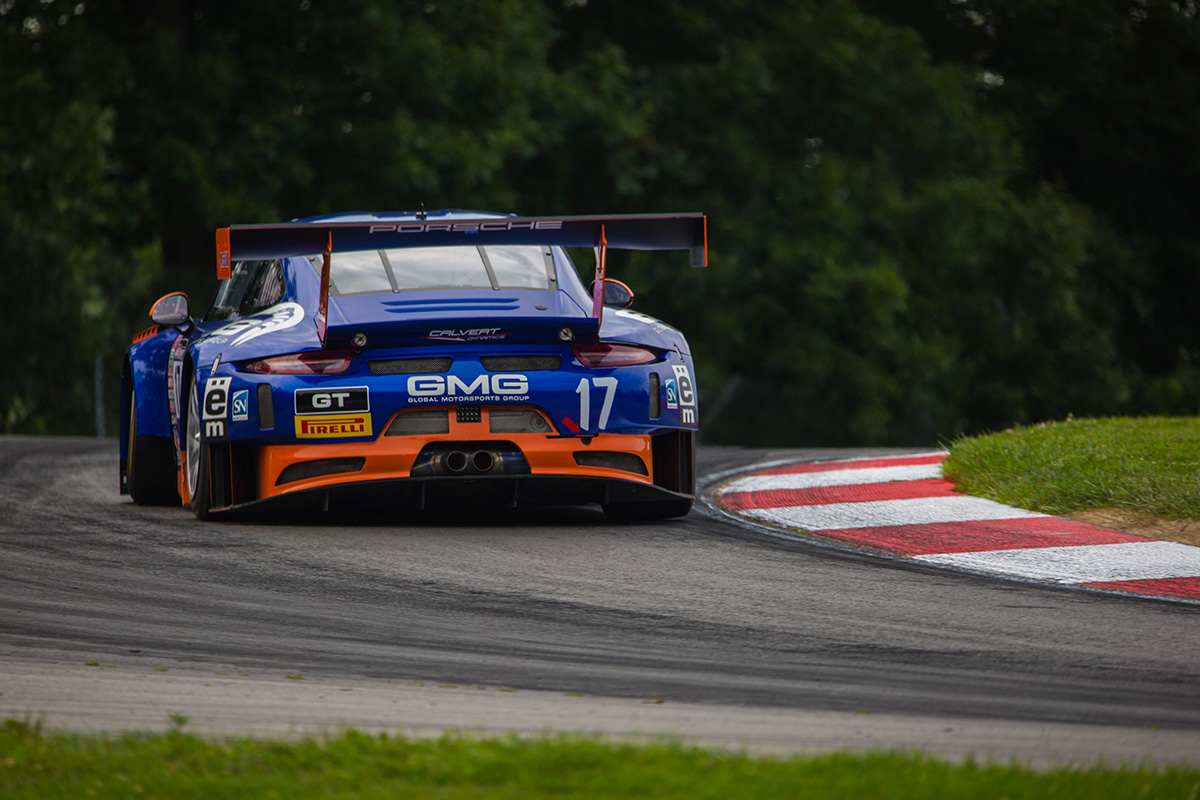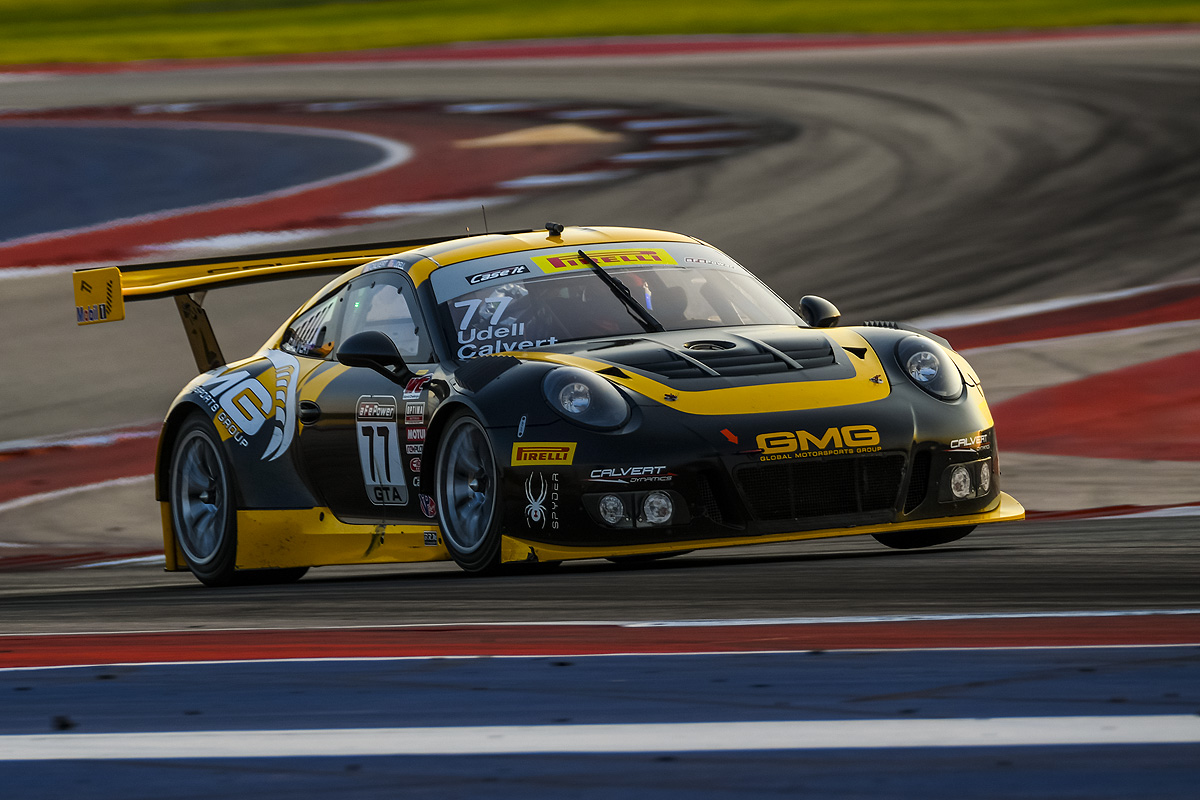 Joining the team for yet another GTA sprint race will be Preston Calvert, looking to close his Pirelli World Challenge season with his strongest run yet. Enjoying what has been a year of mixed fortune, Preston had had some great highlights in the No. 77 Calvert Dynamics Porsche 911 GT3 R, including setting personal-best lap-times at nearly every track he's been to, and constantly maintaining pace with some of the best in class. With a firm focus on continuing that trend, Calvert comes in to the weekend knowing that a top-five is a definite possibility, and looks to focus strongly on that result.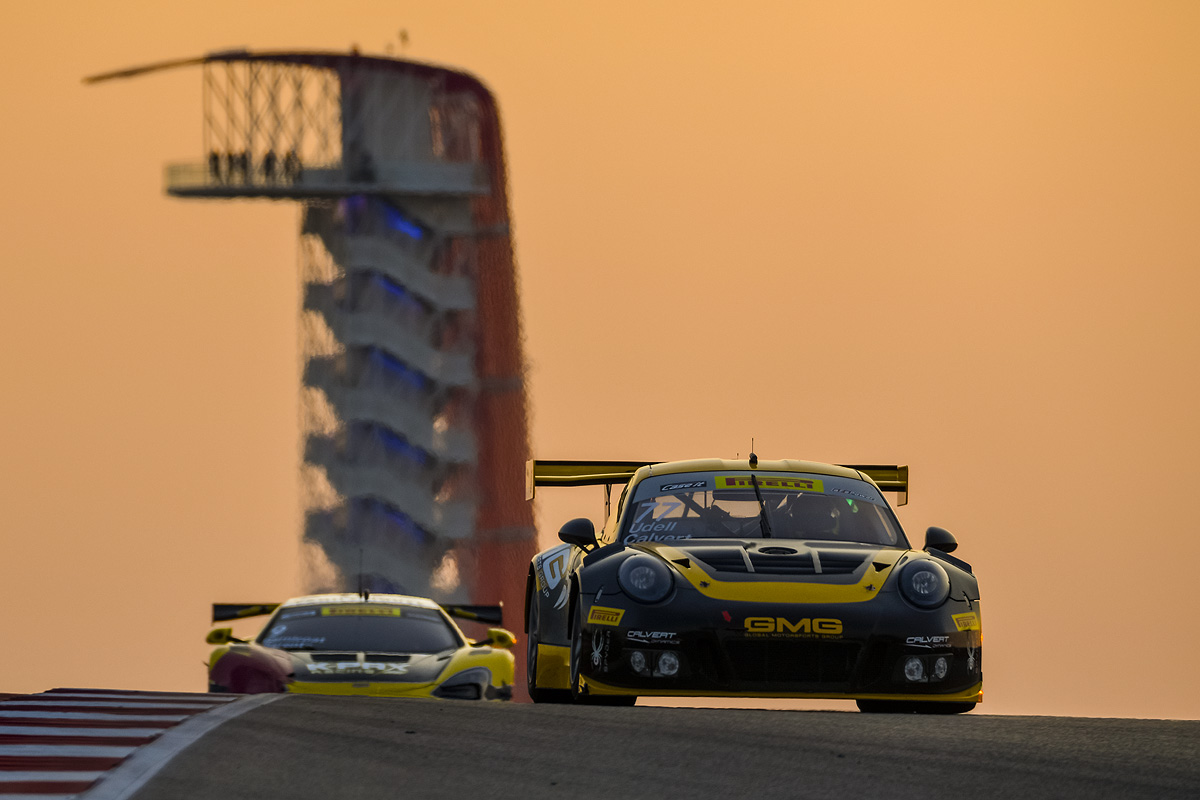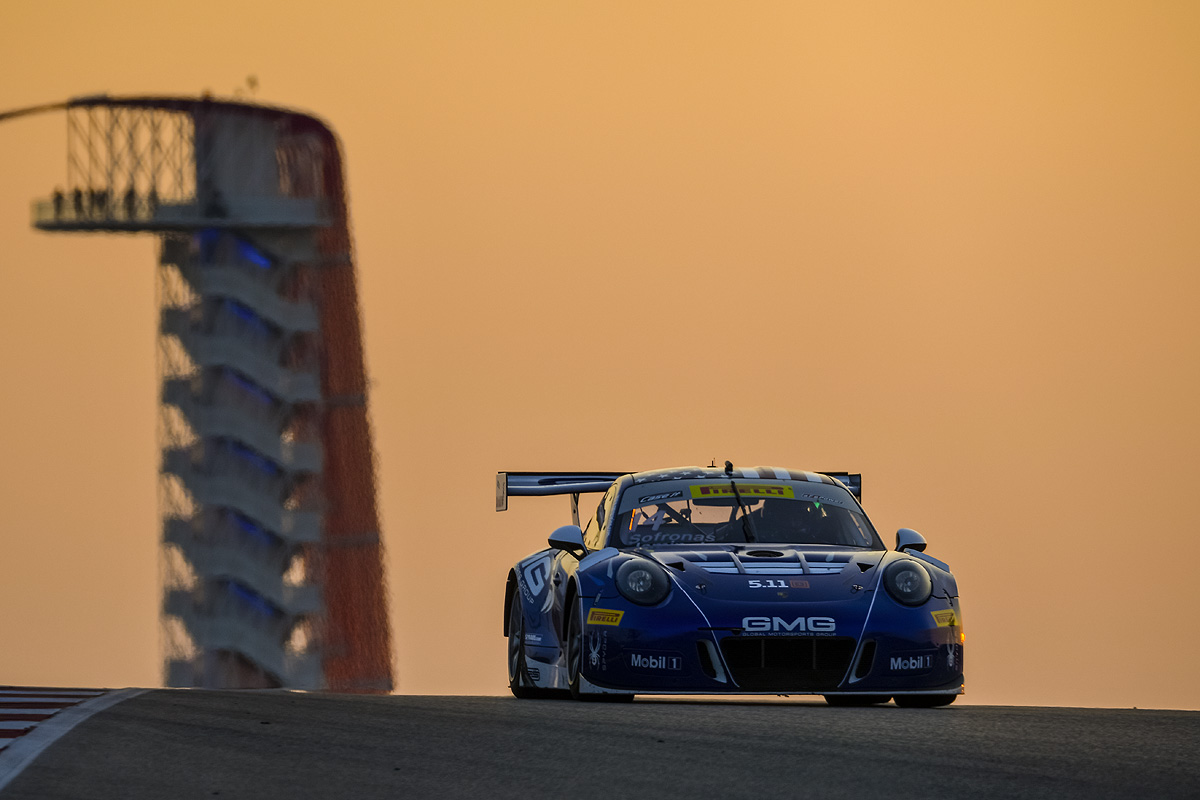 Finally, with two championships on the line, James Sofronas and the No. 14 Mobil 1 / The Thermal Club / 5.11 Tactical Porsche 911 GT3 R will take to the wheel with the best chance of his career at earning his long sought after season-long title. With the season divided by three championships, the endurance-oriented "SprintX" championship, the traditional "Sprint" championship, and a combined overall championship, Sofronas is already enjoying his best season to date having taken the SprintX title just two weeks ago in Texas. With this weekend serving as both the finale for the Sprint and Overall championships, the team owner heads in to the double-header with a 30-point lead over his main Sprint Championship rival, and a 22-point lead in the Overall standings. While the gap in both championships is a sizable margin, the Villa Park, California resident is all too familiar with the challenge of a season finale, having twice finished runner up in his title quest. Having literally only finished off the podium once this season, and winning the last five races consecutively, the team owner knows a solid run is all he will need.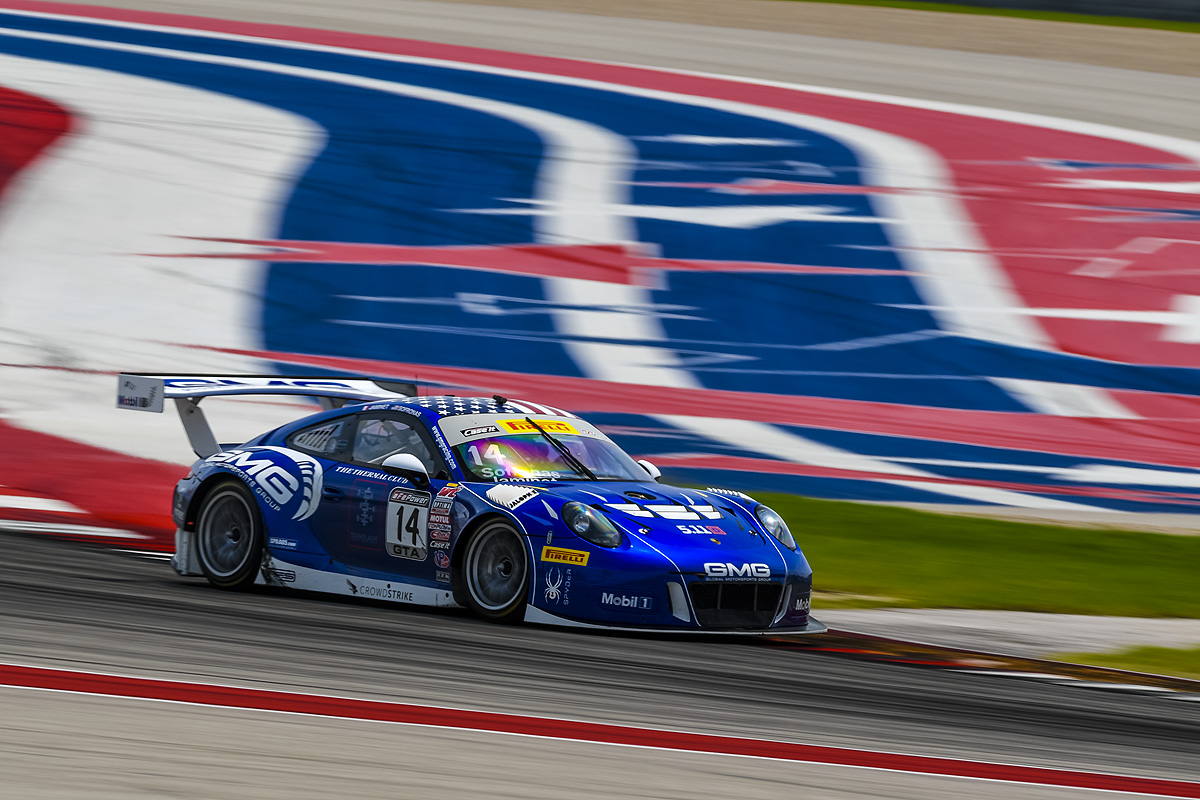 Serving as one of the shortest weekends of the year, a brief practice session will occur this Friday, September 15, with a double-header of racing taking place on Saturday and Sunday. The GT/GTA events will take place at 5:15PM ET on Saturday, and 1PM on Sunday. The GTSA races will be at 8:15PM ET on Saturday, and 4:20PM ET on Sunday. All races, minus the GT finale, will be broadcast live at world-challenge.com/streamvideo.