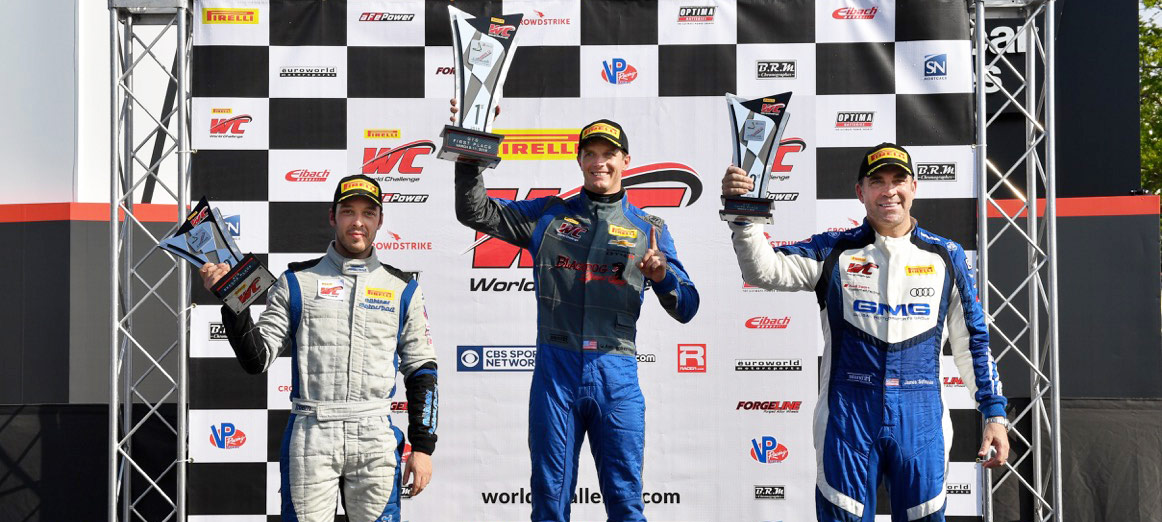 Podium Finish Closes Out Pirelli World Challenge GTS Return for GMG
With two cars returning for a full season campaign in the Pirelli World Challenge GTS category, Global Motorsports Group (GMG) would take top results at the season opening Grand Prix of St. Petersburg, with James Sofronas closing the weekend with a podium finish for the all-new Audi R8 LMS GT4, and George Kurtz demonstrating pace with a class pole.
"It was great to be instantly competitive in our first weekend with the new Audi R8 GT4," stated team owner and driver Sofronas. "The Pirelli World Challenge GTS class is at an unprecedented level of quality right now, and I couldn't be happier to be a part of it. It was a solid weekend for both George and I. Throughout practice and both races it was clear we had a podium pace, and between George's pole position and race pace, he's right in the mix. An opening weekend like this is a further testament to our ability to test and develop to be ahead of the curve, thanks to relationship with organizations such as The Thermal Club, we came in with a thorough understanding of the platform as a result of the access to testing we had."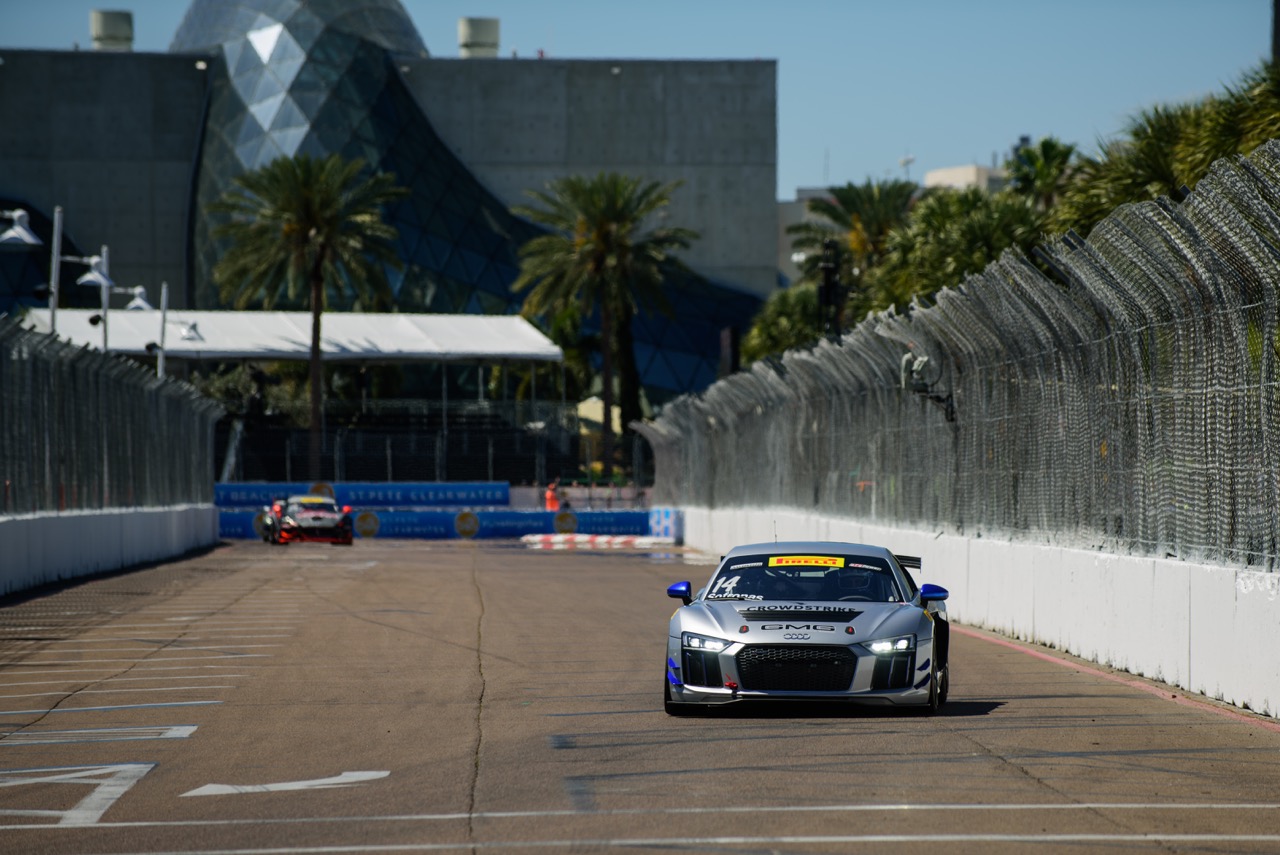 Taking top honors for the team, James Sofronas and the No. 14 The Thermal Club / 5.11 Tactical Audi R8 LMS GT4 would enjoy a strong showing of pace, highlighted by a podium to close the weekend.
Qualifying on the front row for Saturday's Race One, James would show instant speed as he pushed hard with the lead pack, doing his best to keep up with a competitor whose marque was well suited to the tricky confines of the street course. Unfortunately, contact from behind headed in to the treacherous Turn One would send Sofronas spinning, ultimately setting the stage for a remarkable come-from-behind drive to take fifth overall.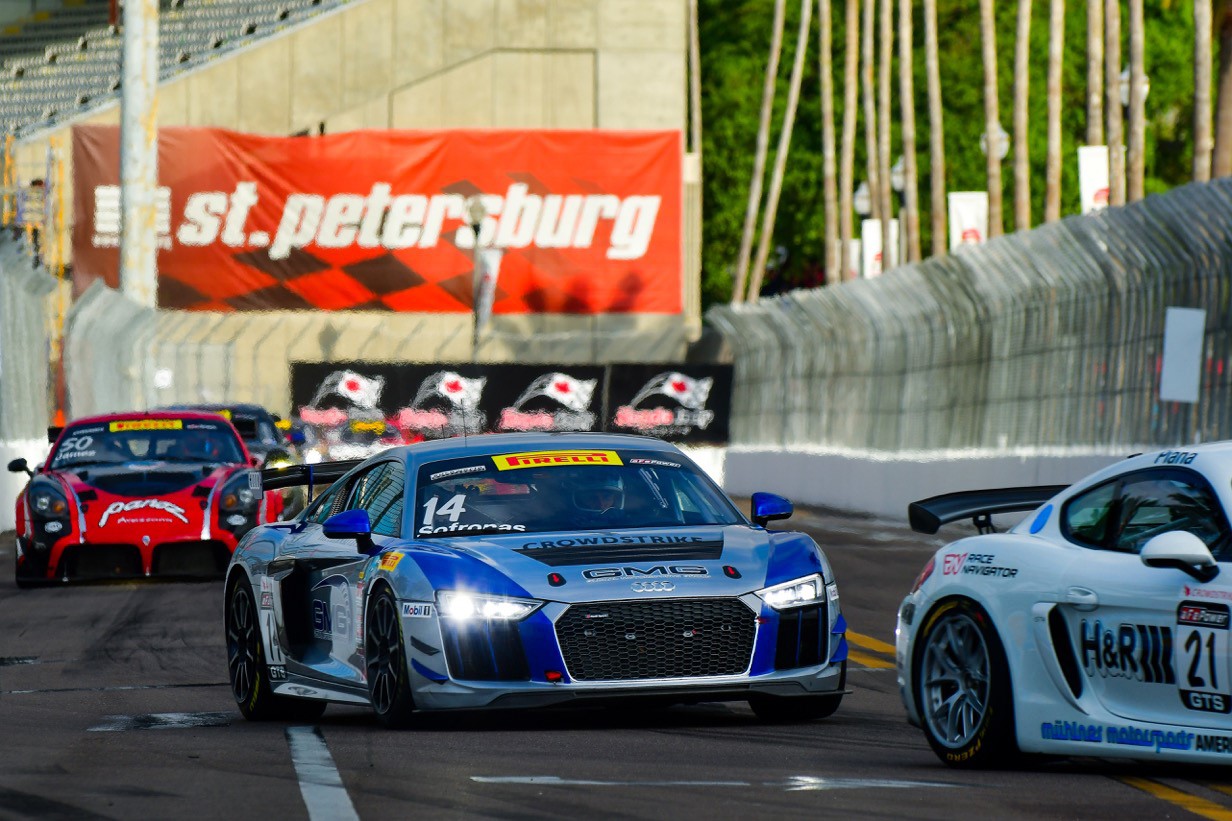 For Sunday's Race Two, yet another mounting charge by the Villa Park, California native would net further results, with James engulfed in a race-long battle for podium honors. After a continuous back-and-forth of battle throughout the 45-minute race, James would close the weekend with a podium, the first for the new Audi and furthering the team's history as one of the most storied Audi teams in North America.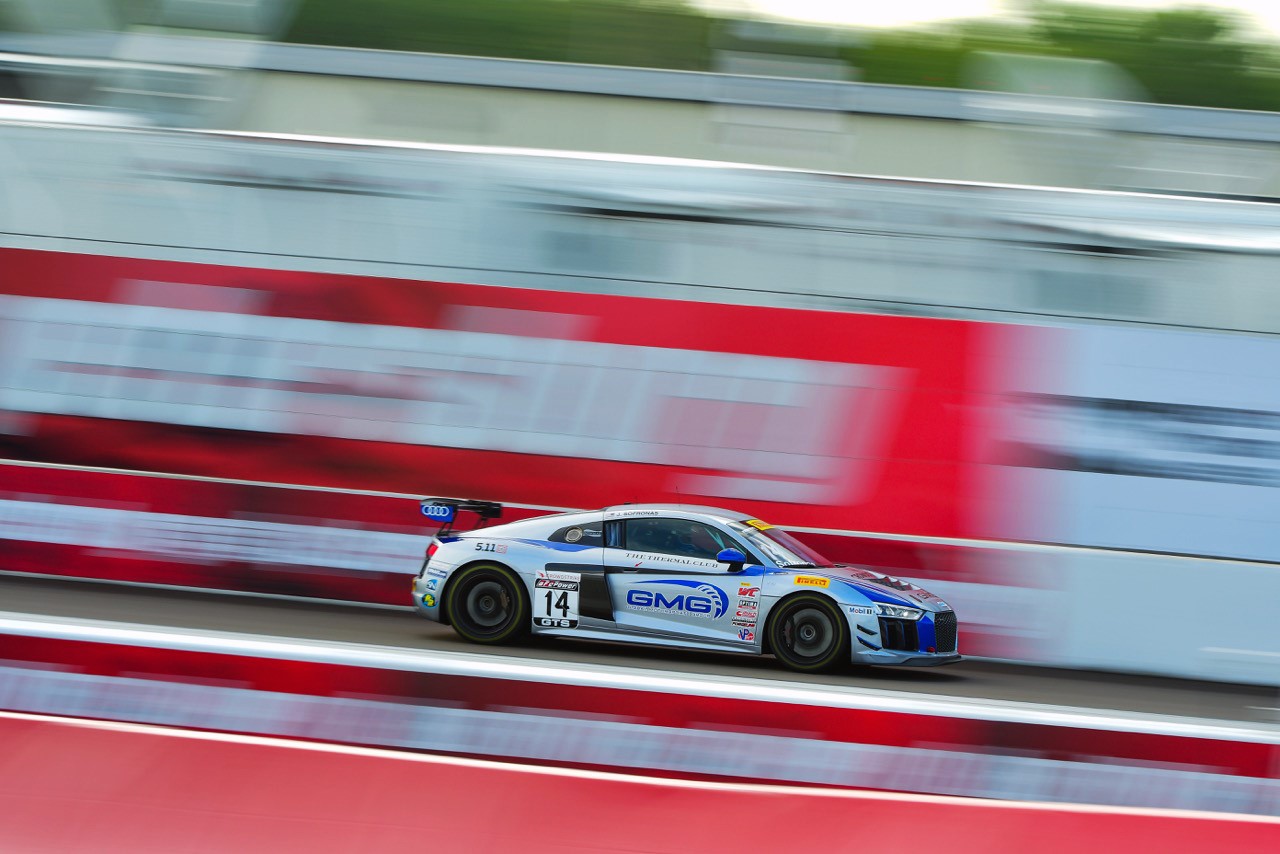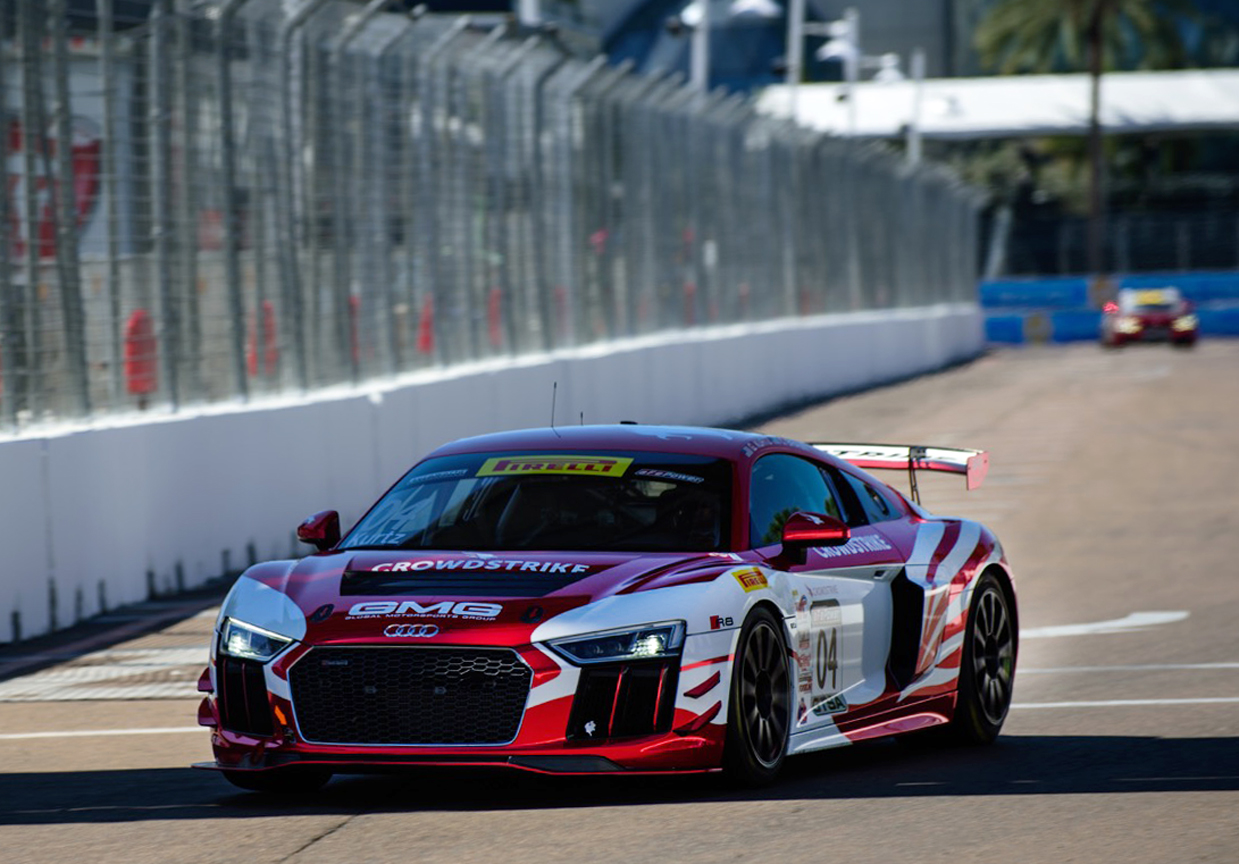 For George Kurtz in the GTSA category, a class pole would highlight a weekend where pace consistently proved strong. After setting some of the fastest laps in practice, the No. 04 CrowdStrike Audi R8 LMS GT4 would qualify first on Saturday morning, placing George as an immediate favorite for the race. Unfortunately early contact on Saturday would malign his day, only for a similar round of misfortune to be repeated on Sunday.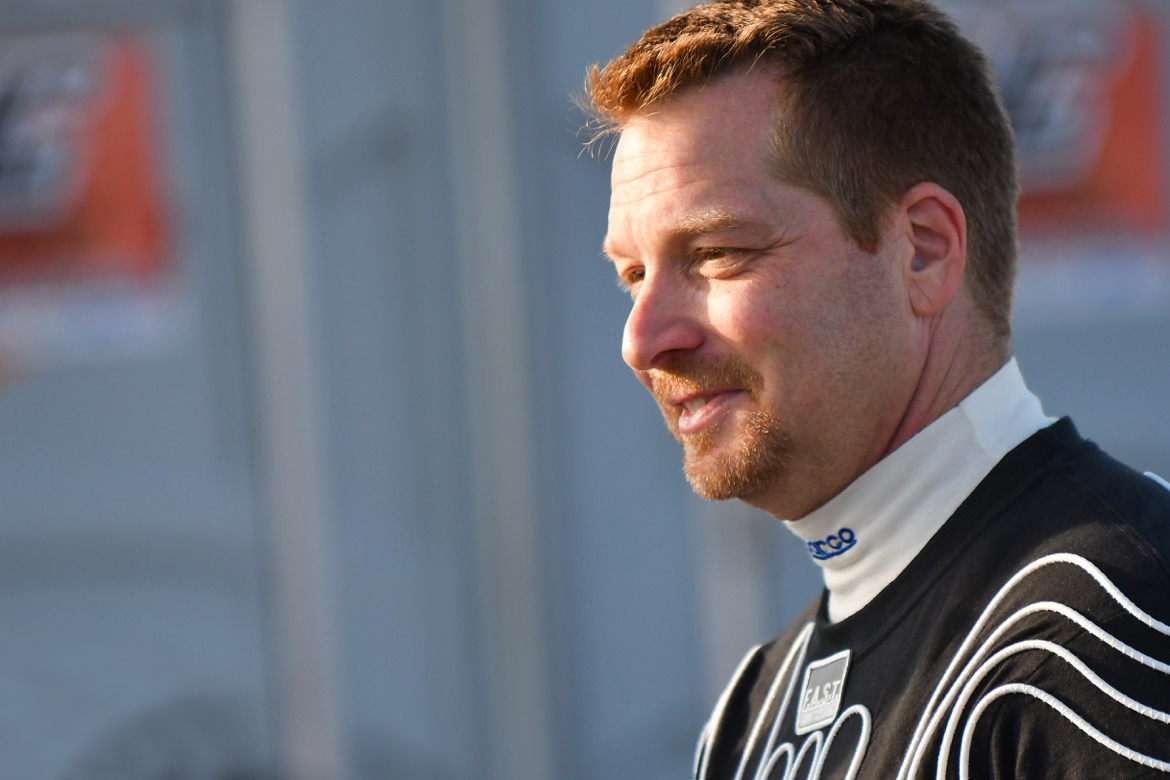 "Overall I'm very happy with the performance of the team," stated Kurtz. "The new Audi R8 GT4 is an incredible car, and despite limited time the team has already amassed quite a bit of information, and it showed with us earning a pole in our first time out. It's of course disappointing to have the result we did, but overall there were a lot of positives and we look forward to COTA."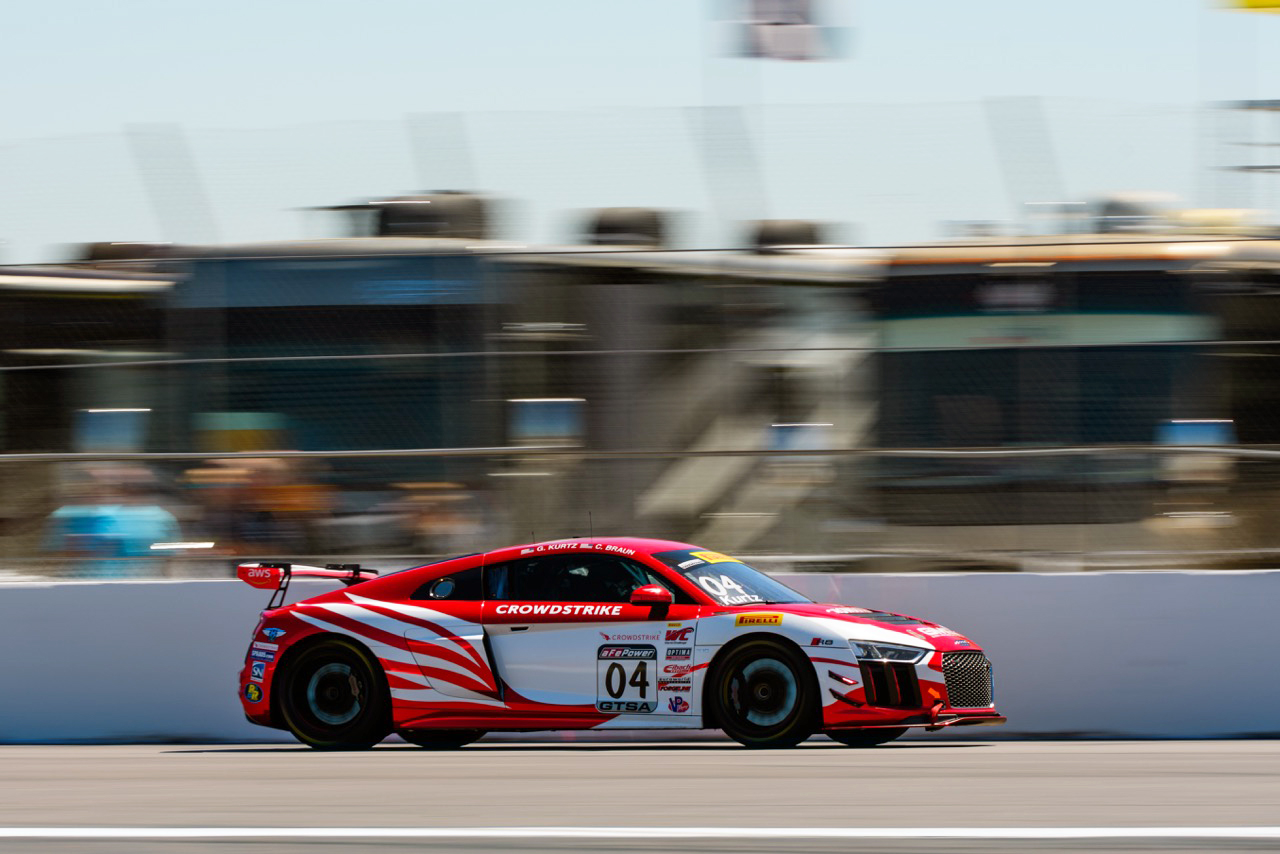 The next round of Pirelli World Challenge competition will take place in just two weeks' time, with the first SprintX round of the season taking place at Circuit of the Americas (COTA) from March 23-25. As previously announced, the team will return with a minimum of three cars, featuring one of the strongest lineups in the GTS pro-am category.