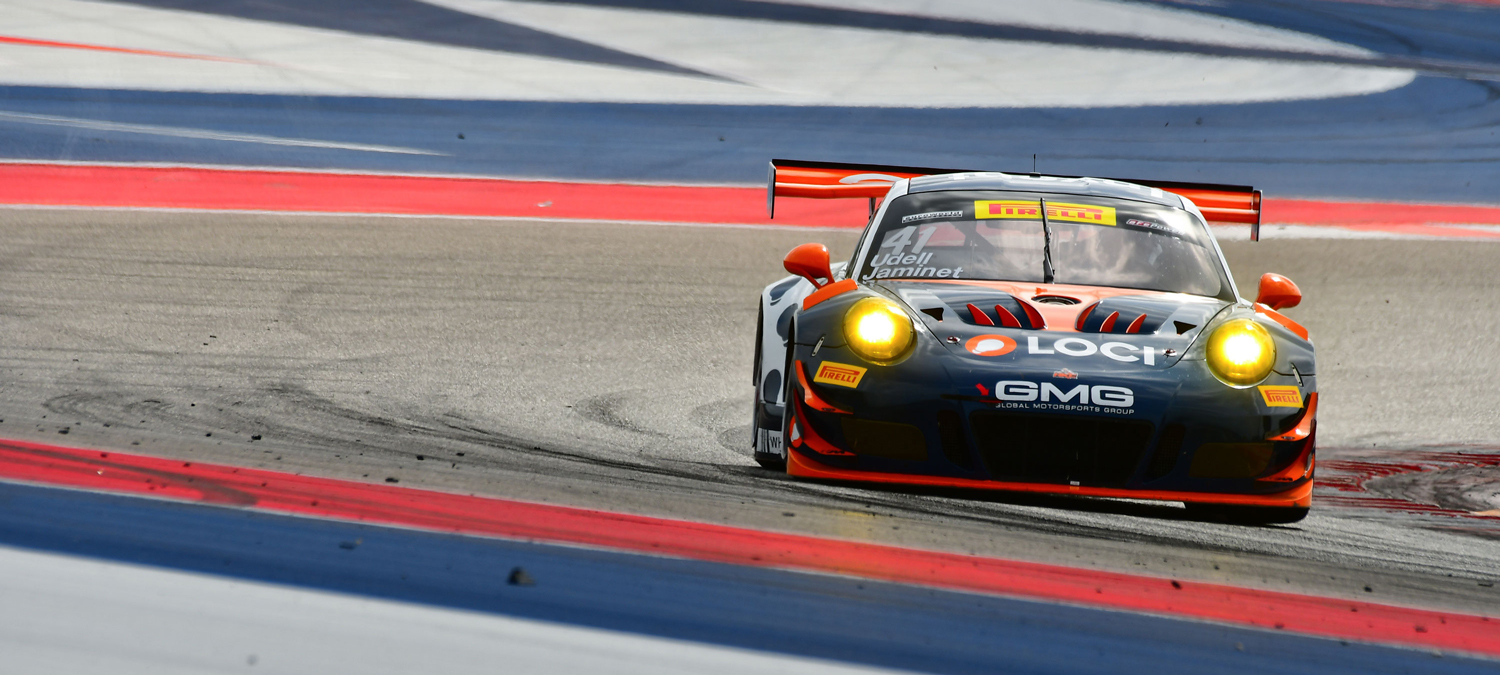 GMG Ready for Home Race at Long Beach
Returning to their home race just minutes from their Santa Ana-based shop, Global Motorsports Group (GMG) will arrive with two cars in search of further victories at the famed Grand Prix of Long Beach. Taking place on the 1.97-mile circuit, configured entirely out of city streets, Sunday's Pirelli World Challenge race presents an opportunity for the team to add a third victory to their tally at the event. With Alec Udell joining in the premier GT3 class, and George Kurtz following in the GT4-based GTSA category, enthusiasm is high.
"We always look forward to returning to Long Beach," stated GMG team owner James Sofronas. "This is the crown jewel event of the Pirelli World Challenge, and one where we have always shown well at. As our home race, we always have a large number of guests in attendance, and we're always happy to showcase what we're all about not only on the track, but also on the street and through our client experiences. We have to two great entries in Alec Udell and George Kurtz, and we have strong ambitions for both. Alec will be a strong contender as he always is, and thanks to everyone at LOCI this is a great opportunity for Alec to perform well. LOCI is making a big event out of the weekend, and we look forward to showing them what our team is all about. In GTSA, George is staged for a great weekend ahead, I'm sure he'll love this track. Similar to LOCI, everyone at CrowdStrike will be in attendance to root for him, and we look forward to delivering another hard fought weekend."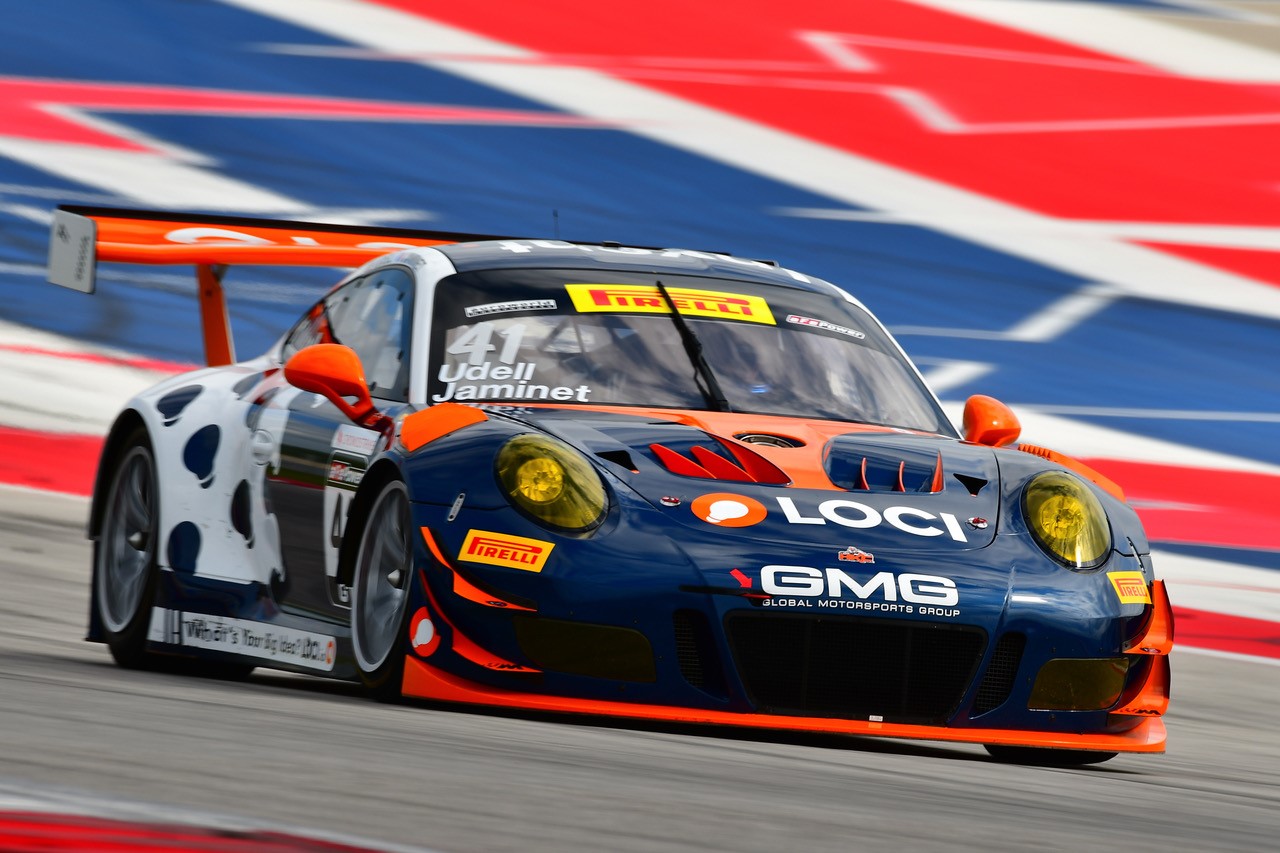 Driving the No. 41 LOCI / HKG Porsche 911 GT3 R, Alec Udell will take to the streets in the top-tier GT3 category, looking to conquer unfinished business after a challenging event last year. Returning to 2018 competition during the most recent event at Circuit of the Americas, Alec will arrive at Long Beach fully prepared to take his best result of the year. In the 2017 race, early contact would malign his efforts for a top result, something he hopes to move beyond this year. With unforgiving walls on all sides of the track, the Clemson University Engineering Student knows this is a race he'll need to be cautious, but also quick.
"I'm a big fan of street courses and Long Beach is one of North America's most famous events, so I am excited to be back at the Long Beach Grand Prix," stated Udell. "I'm looking for a strong run in our Loci Porsche this weekend. We had good pace at COTA and I feel like we will be able to continue that momentum into this weekend."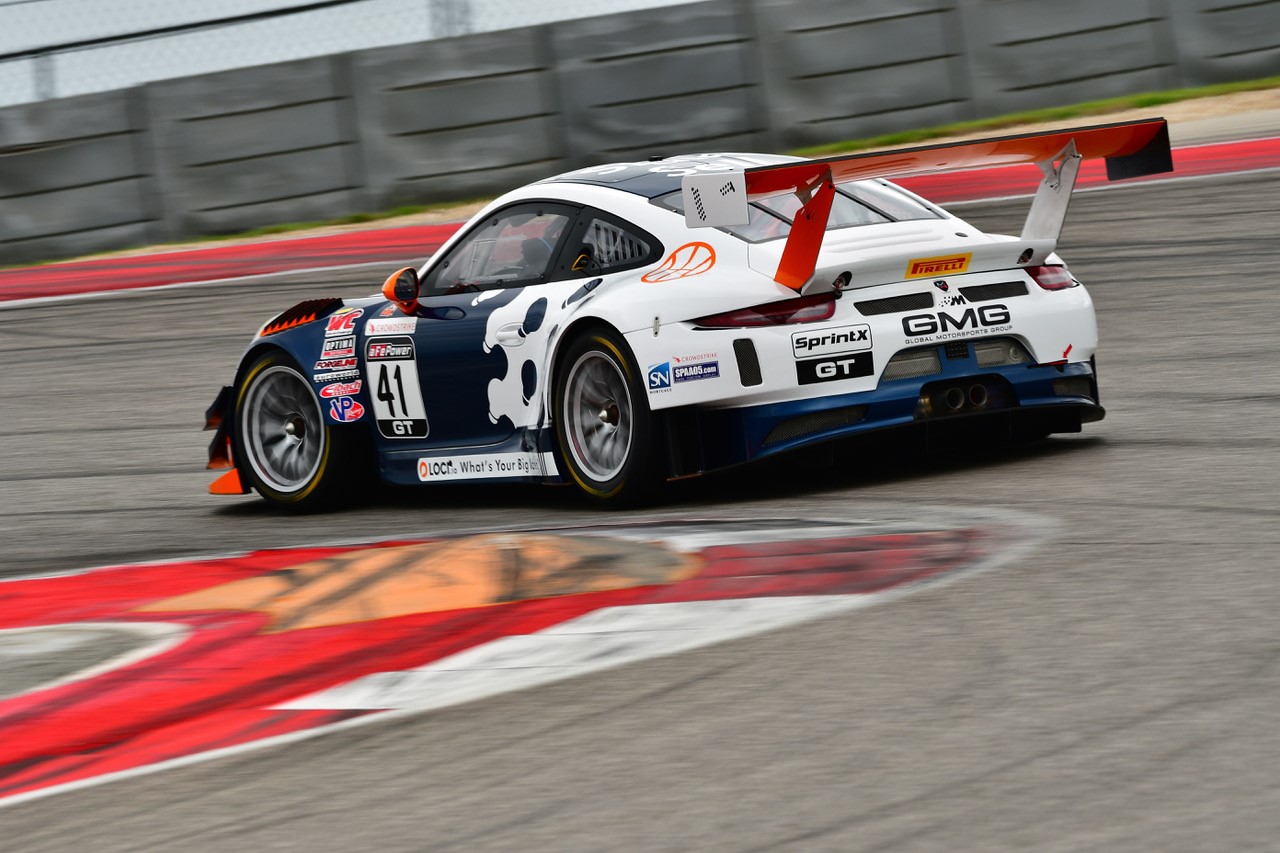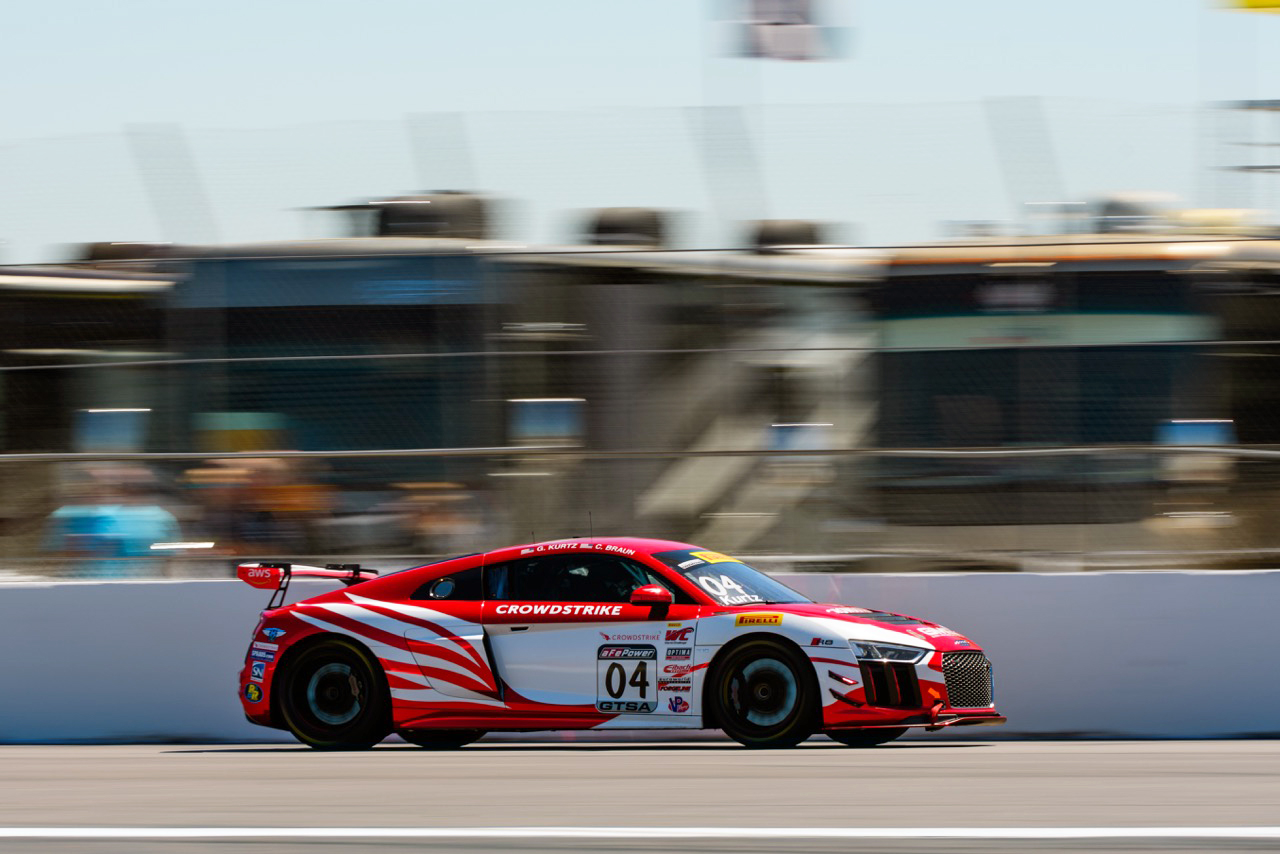 Driving the No. 04 CrowdStrike Audi R8 LMS GT4 in the GTSA category, George Kurtz will enter his very first Grand Prix of Long Beach with strong ambitions to show well in front of a large number of guests. With CrowdStrike also taking advantage of the unique venue and setting that Long Beach offers, the 2017 GTSA champion hopes to repeat his previous year's success with a strong showing in Southern California.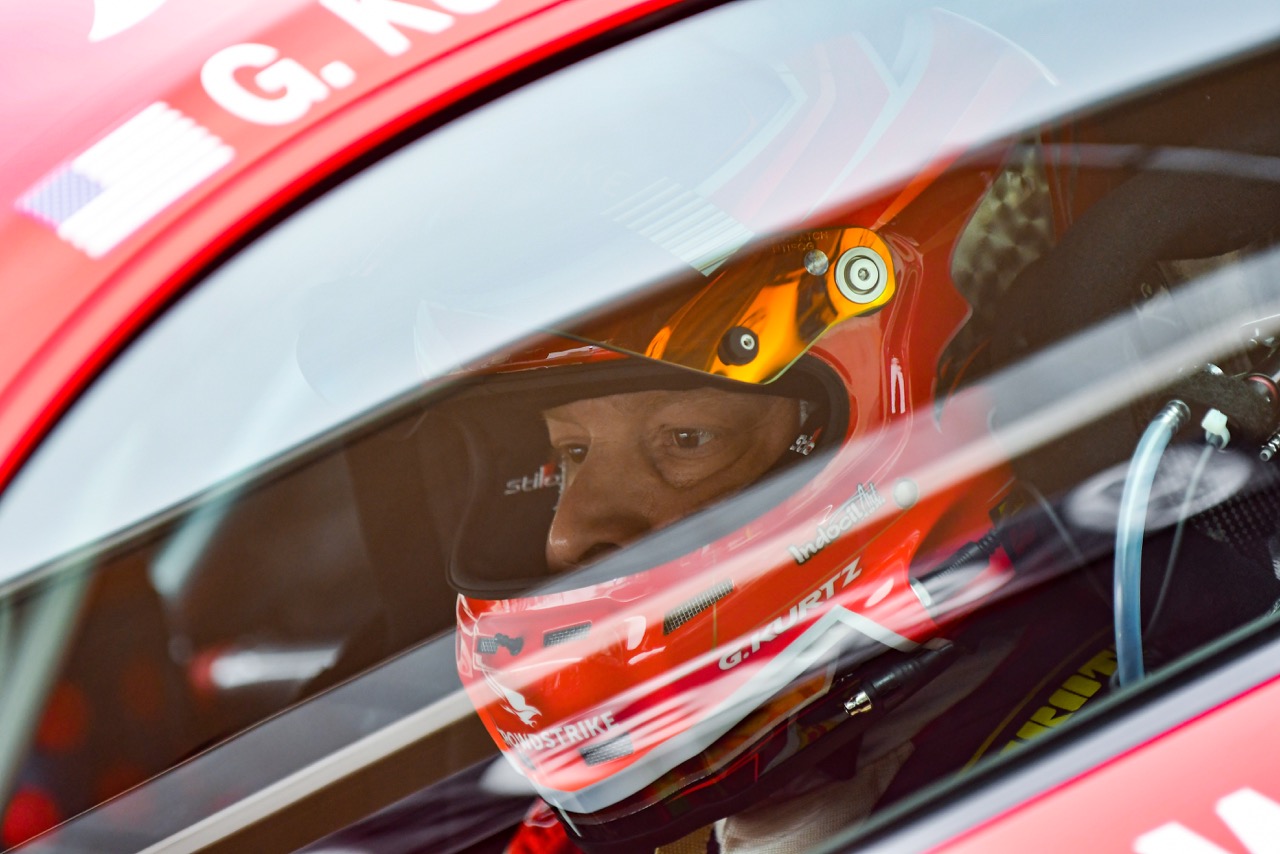 "To be both participating in the PWC invitational and hosting corporate events at a home track for CrowdStrike is an opportunity we really couldn't miss," said Kurtz. "The Long Beach race location is very convenient to our Irvine office, and to many of our Southern California guests and board members. This will be a fun weekend for both business and racing for all of us."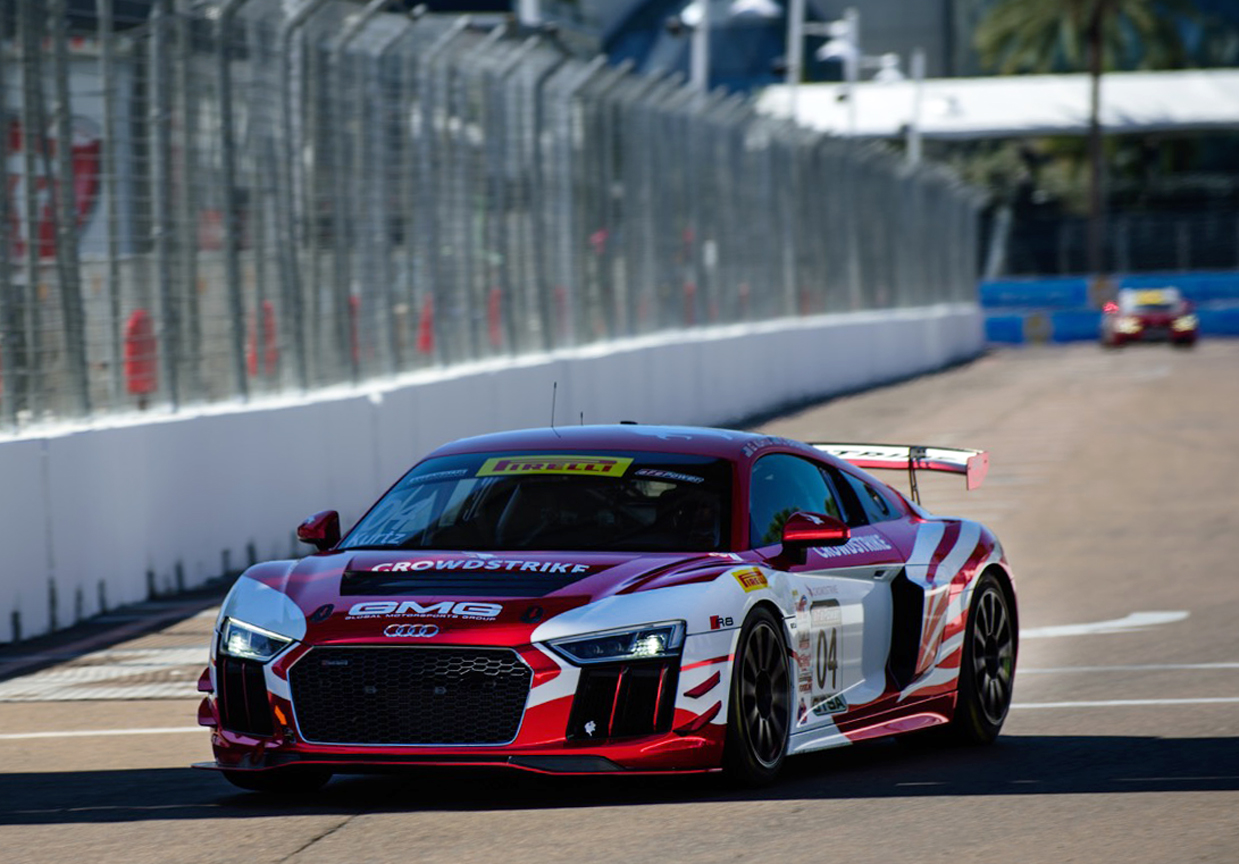 In addition to campaigning two cars, GMG will once again be on exhibit throughout the weekend in the famed Lifestyle Expo, an exhibit hall in the center of the track showcasing a number of vendors and lifestyle displays. GMG will not only have their team and racing cars on showcase, but also several project cars of assorted clients, as well as a demonstration of their numerous performance enhancement technologies.
Running as a joint event with the Verizon IndyCar Series, IMSA WeatherTech Sportscar Championship, as well as Stadium Super Trucks, practice begins this Friday, April 13, with Sunday's race taking place at 10AM. Live, streaming coverage will be available via world-challenge.com/streamvideo.