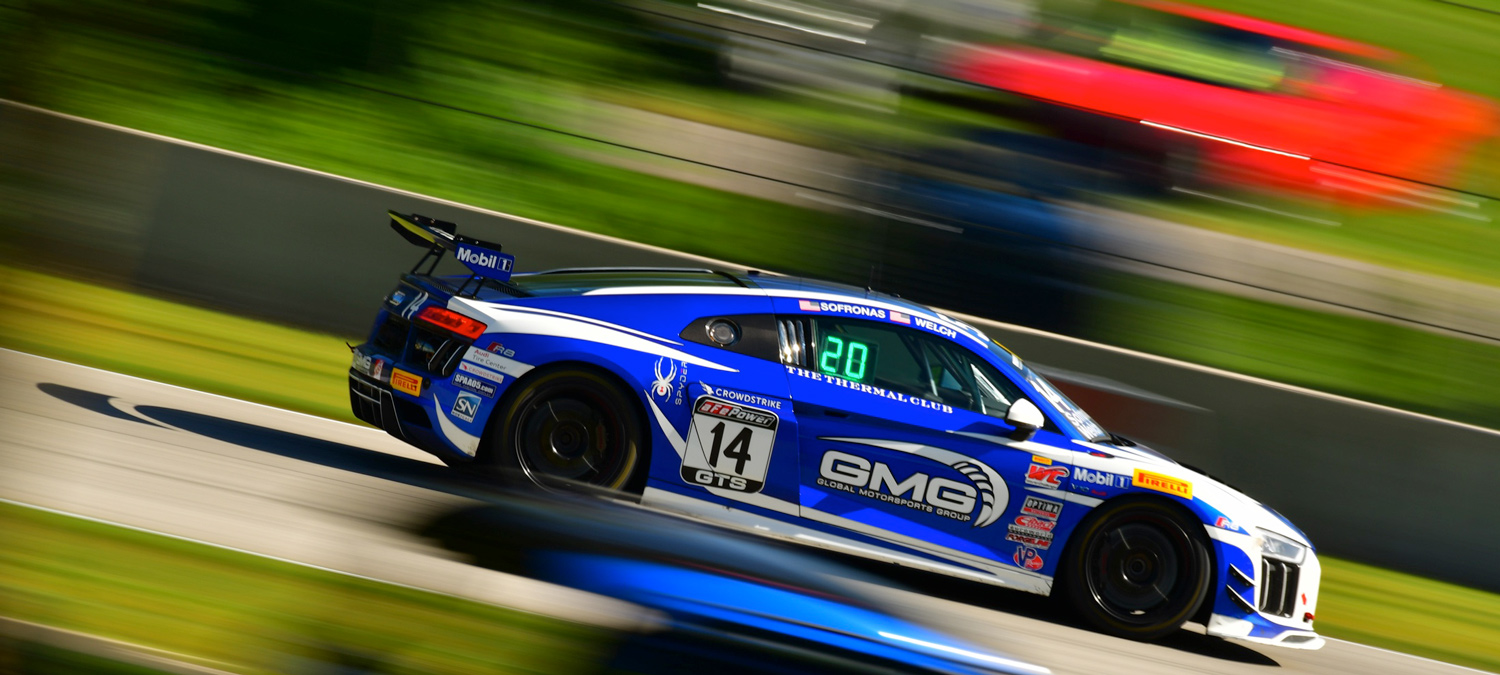 GMG Continues Championship Pursuit in Portland Return
Continuing a remarkable debut season for the all-new Audi R8 LMS GT4, Global Motorsports Group (GMG Racing) will arrive at this weekend's "Rose Cup Races" at the famed Portland International Raceway looking to continue their championship lead in the Pirelli World Challenge GTS category. With the team bringing two cars to be shared among three drivers, Alex Welch, Jason Bell, and James Sofronas will look to continue their podium ambitions in the series' historic return to the Pacific Northwest.
"I think everyone at the series is excited to return to Portland," stated GMG team owner and driver James Sofronas. "The circuit has a tremendous lore in American road racing, and a great market for the entire championship to return to. Our last race at Road America had some very mixed fortunes, and we're all hoping for a clean run this weekend. Jason Bell continues to gel incredibly well with the team, making him only faster, and after Road America I'm sure he's in search of redemption. Alex Welch is of course back for another round of SprintX, and we've both enjoyed a tremendous season together so we're hopeful to keep it going."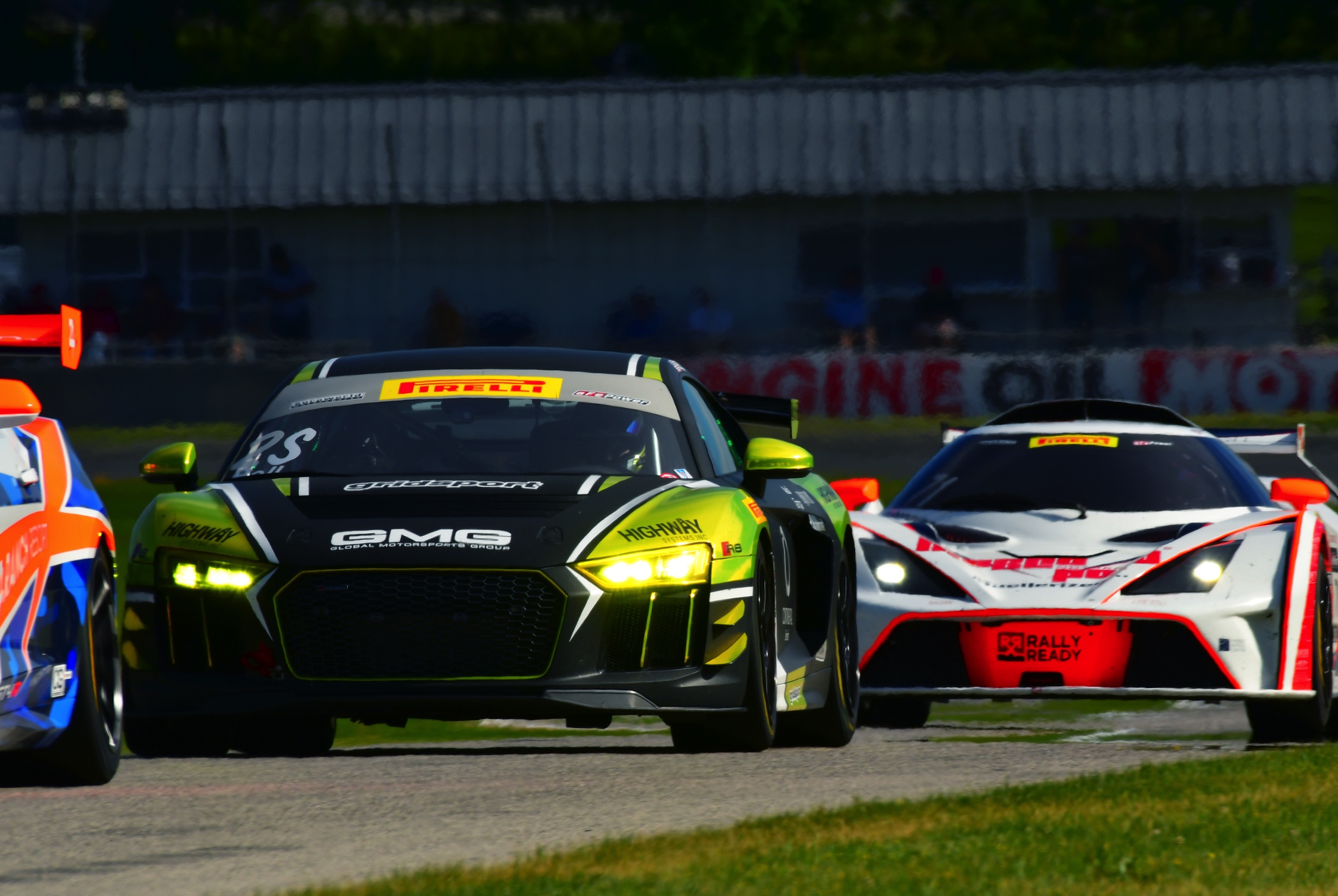 Driving the No. 2 Continental Benefits Audi R8 LMS GT4, Jason Bell heads to the Pacific Northwest with a brand-new car after an on-track altercation at Road America. With both driver and team realizing a new car would be the most efficient solution after heavy impact three weeks ago, the GMG organization has been hard at work getting his vehicle prepared for this weekend's event. After demonstrating remarkable pace at the most recent event, including a top-five finish, expectations are high for the native Floridian.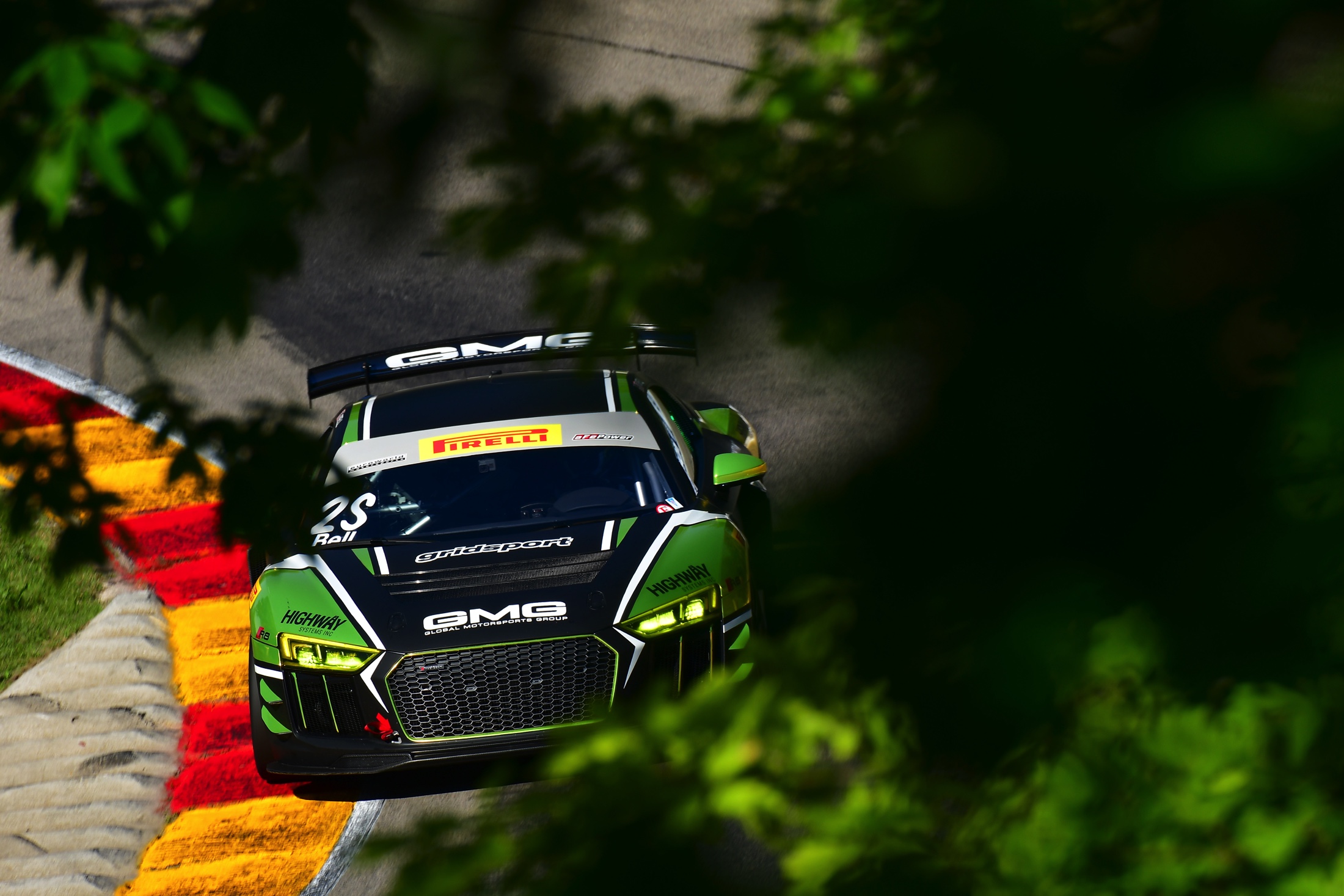 "I have to say thanks to the GMG squad for all the hard work and extra hours they put in getting a new car ready for this weekend," explained Bell. "It was unfortunate what happened in Wisconsin but I am ready to turn the page and put that behind me. I have never been to the Portland facility but have done my homework. A new car, great supporters and a high-quality team will give me the chance for victory this weekend and I will look to build on the success from the GMG program."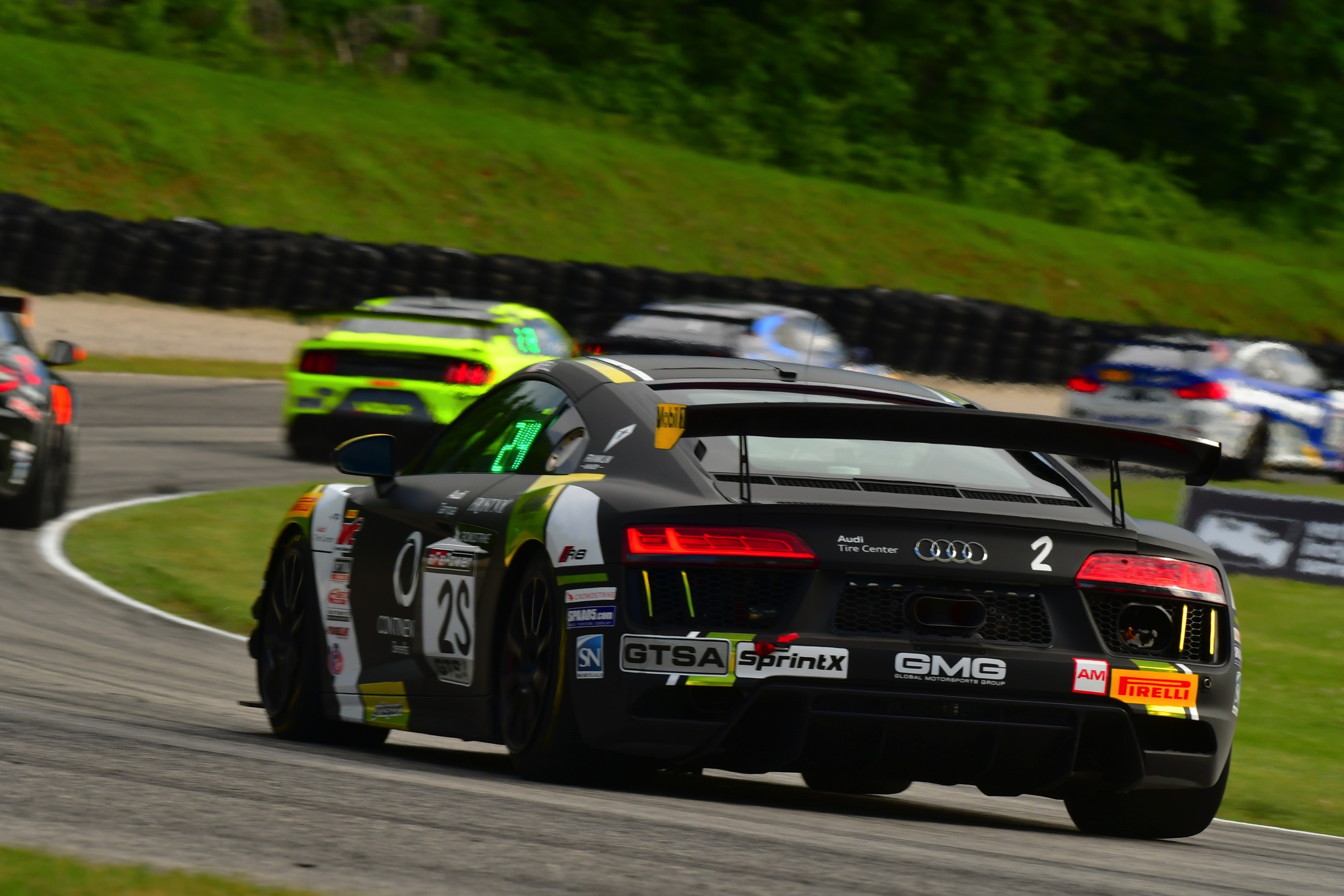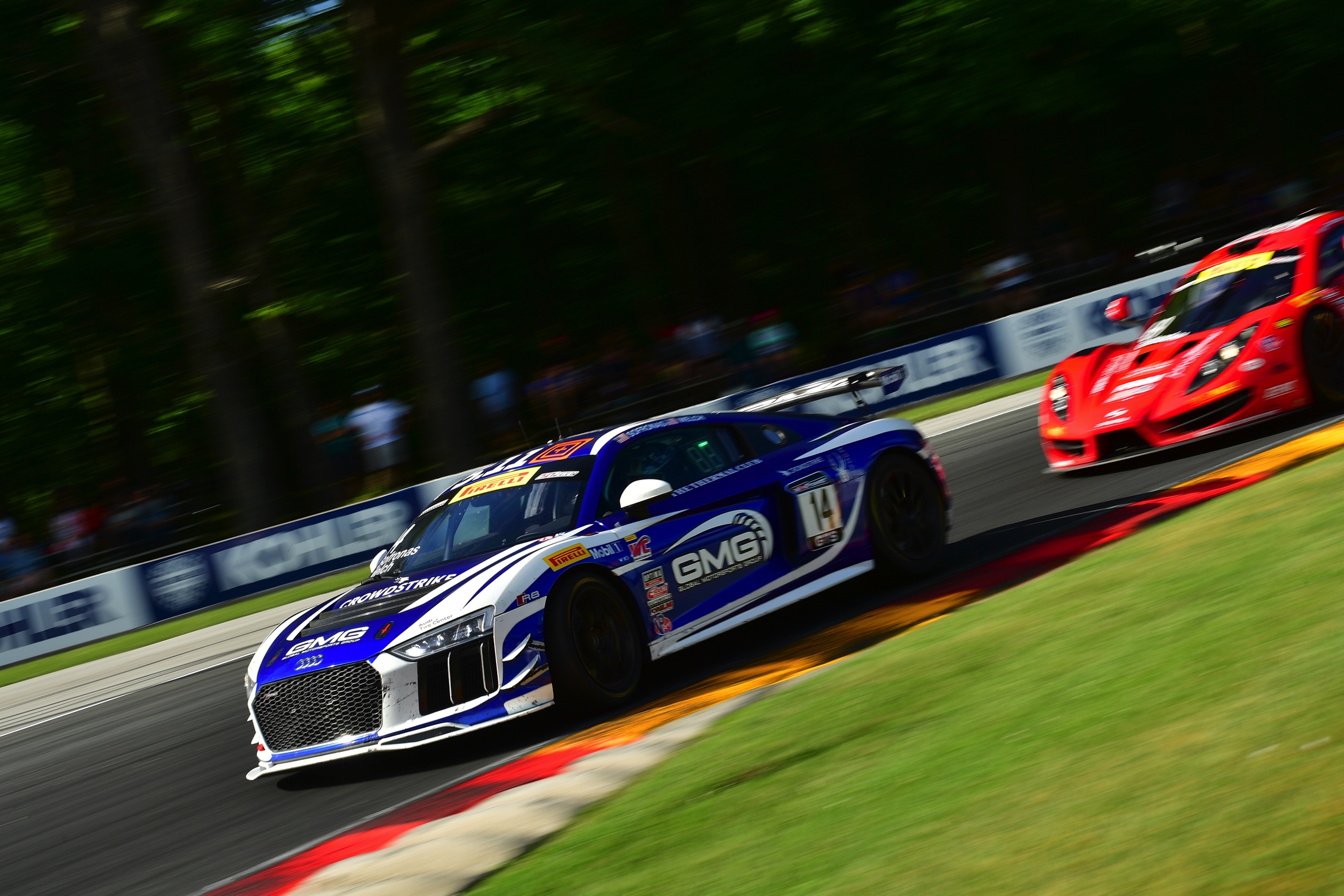 In the No. 14 Mobil 1 / The Thermal Club / 5.11 Tactical Audi R8 LMS GT4, high championship stakes are key for the team. With two weekends remaining in the SprintX championship, drivers Alex Welch and James Sofronas currently lead the championship by 19 points. With Welch having been part of the GMG family for nearly a decade, the aim for his first major championship is well in focus for both drivers and crew.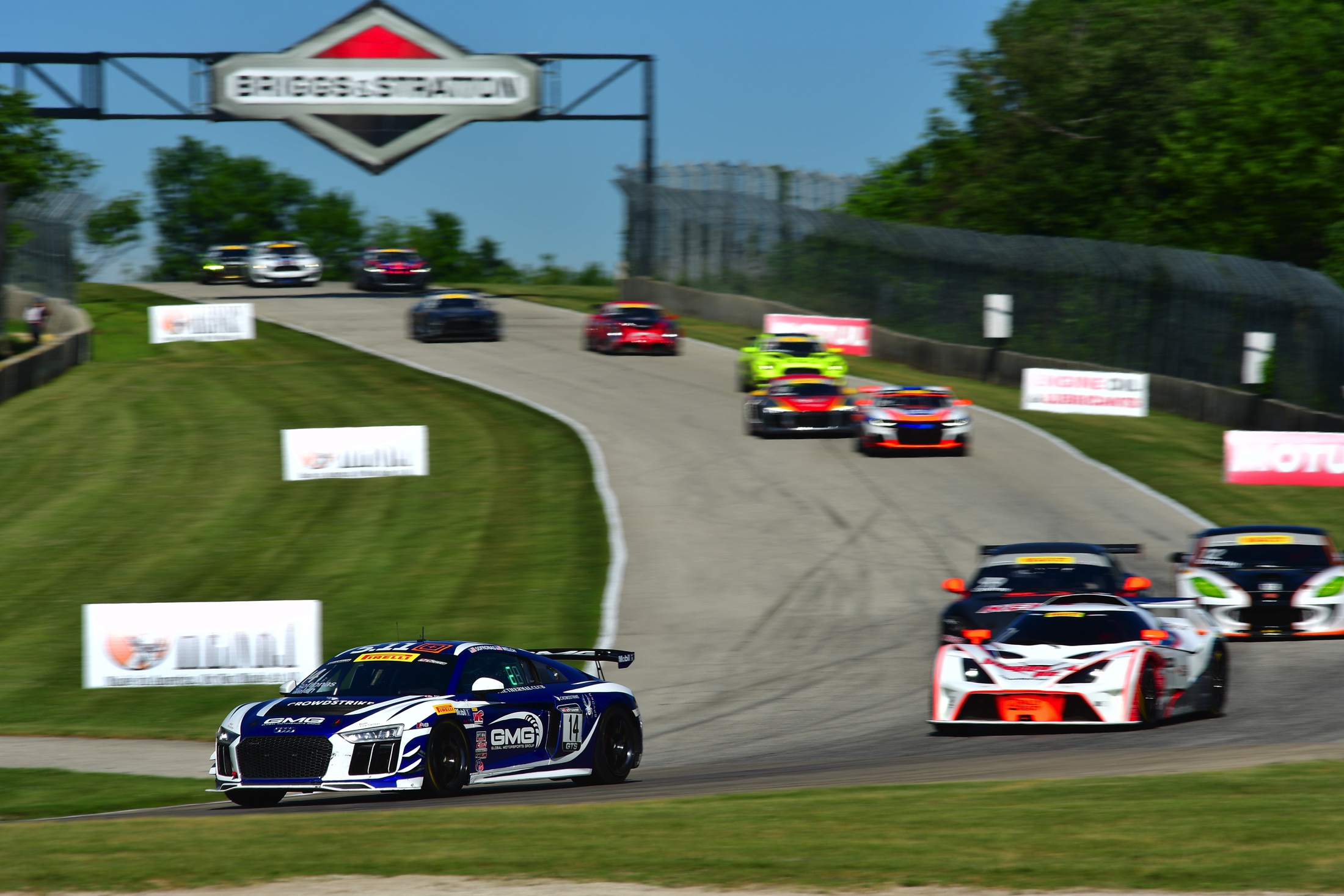 "With two weekends and four races left to run, consistent finishing will be critical for all of us," stated Welch. "The guys at GMG have done a tremendous job with learning the new car, and the evidence shows in our results. The series' balance-of-performance is a constantly changing dynamic, we'll see how this weekend goes."
Official practice begins this Friday, July 13, with the first race occurring on Saturday at 4:40PM PT. Race two will take place less than one day later, on Sunday, July 15 at 11:55AM PT. All races will be streamed live stream.world-challenge.com.