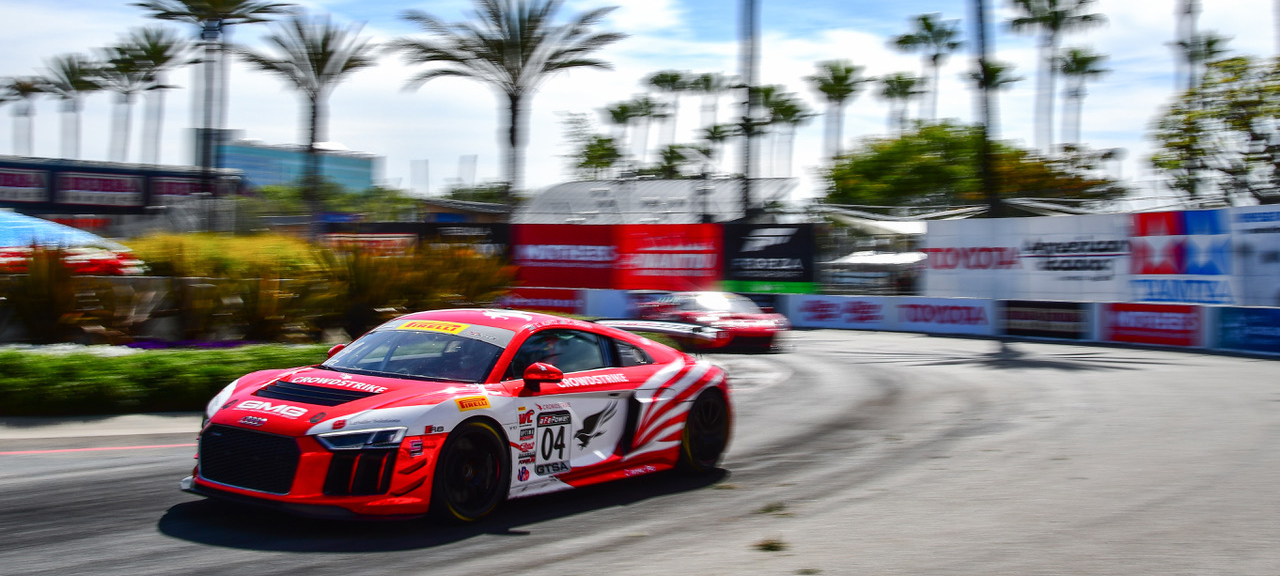 GMG Celebrates Top Three at Long Beach Home Race
Returning to their home track, located just a few miles north of their Santa Ana-based headquarters, Global Motorsports Group (GMG) would enjoy a solid three-day festival, entertaining a number of guests and clients as the organization demonstrated their ability to not only perform on track, but also with off-track hospitality and street performance as well. Returning for the annual Grand Prix of Long Beach, GMG and their two-car program of drivers George Kurtz and Alec Udell would show well, with Kurtz finishing the race third in class, and Udell qualifying on the second row.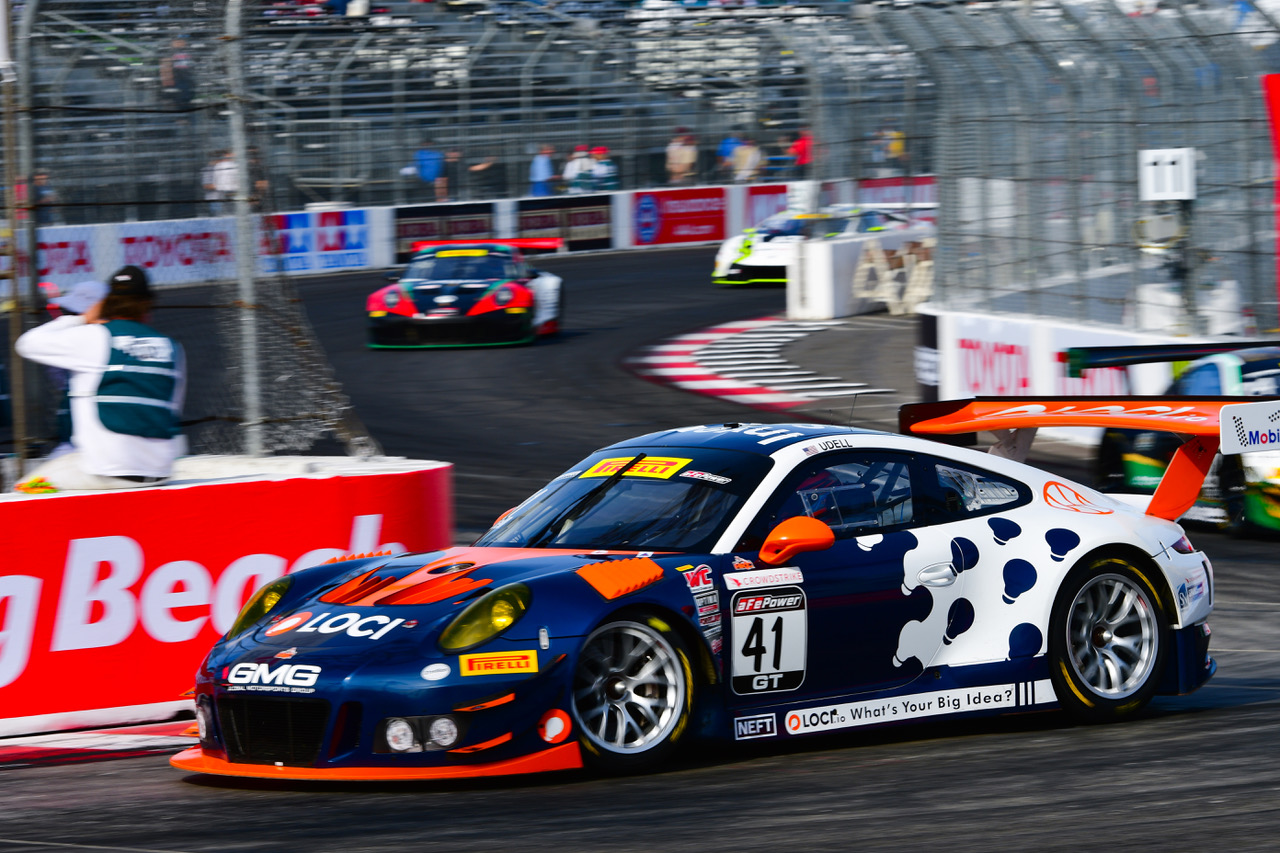 "Long Beach is always one of our favorite venues, and we're happy we could show our core capabilities to so many guests and fans," stated GMG team owner James Sofronas. "With so little practice time, everyone showed remarkably. George had never been here prior, so to not put a foot wrong all weekend is a testament to his ability to drive clean. Alec was really fast, and we were happy to be the top Porsche qualifier against some really talented drivers and teams, and with a little different fortune it might have been a podium day for him. Overall the guys did a great job getting everything together, and I'm really proud of how smooth the operation went."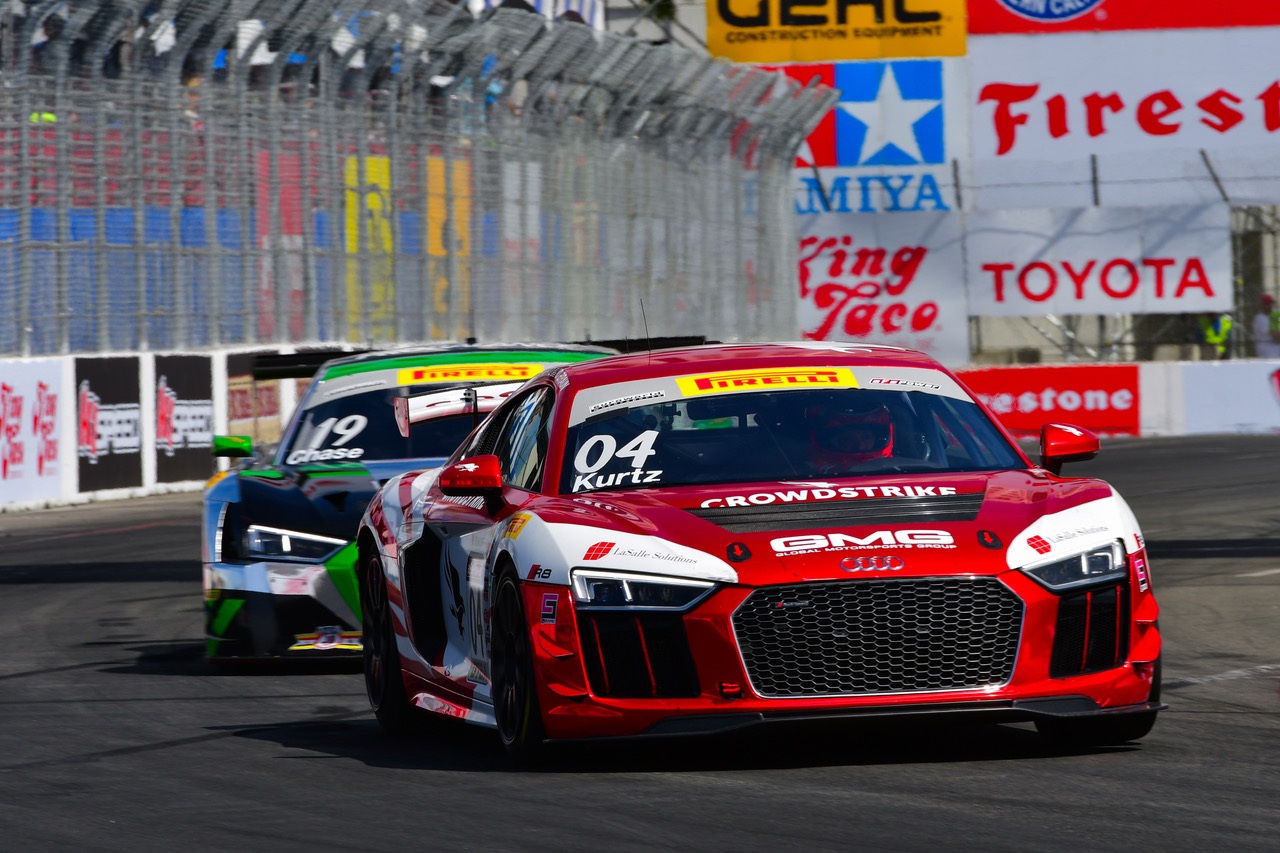 Driving the No. 04 CrowdStrike Audi R8 LMS GT4, George Kurtz arrived on the scenic, 1.9-mile street circuit having never driven prior. With several guests on hand, the pressure was on to deliver a strong performance, and with unforgiving walls on all sides, the course offered no opportunity for a mistake. Driving with the maturity that earned him a series championship last year, a patient weekend would pay dividends, with not a single scratch put on his Audi all weekend, including avoiding chaos throughout Sunday's race to take third in class.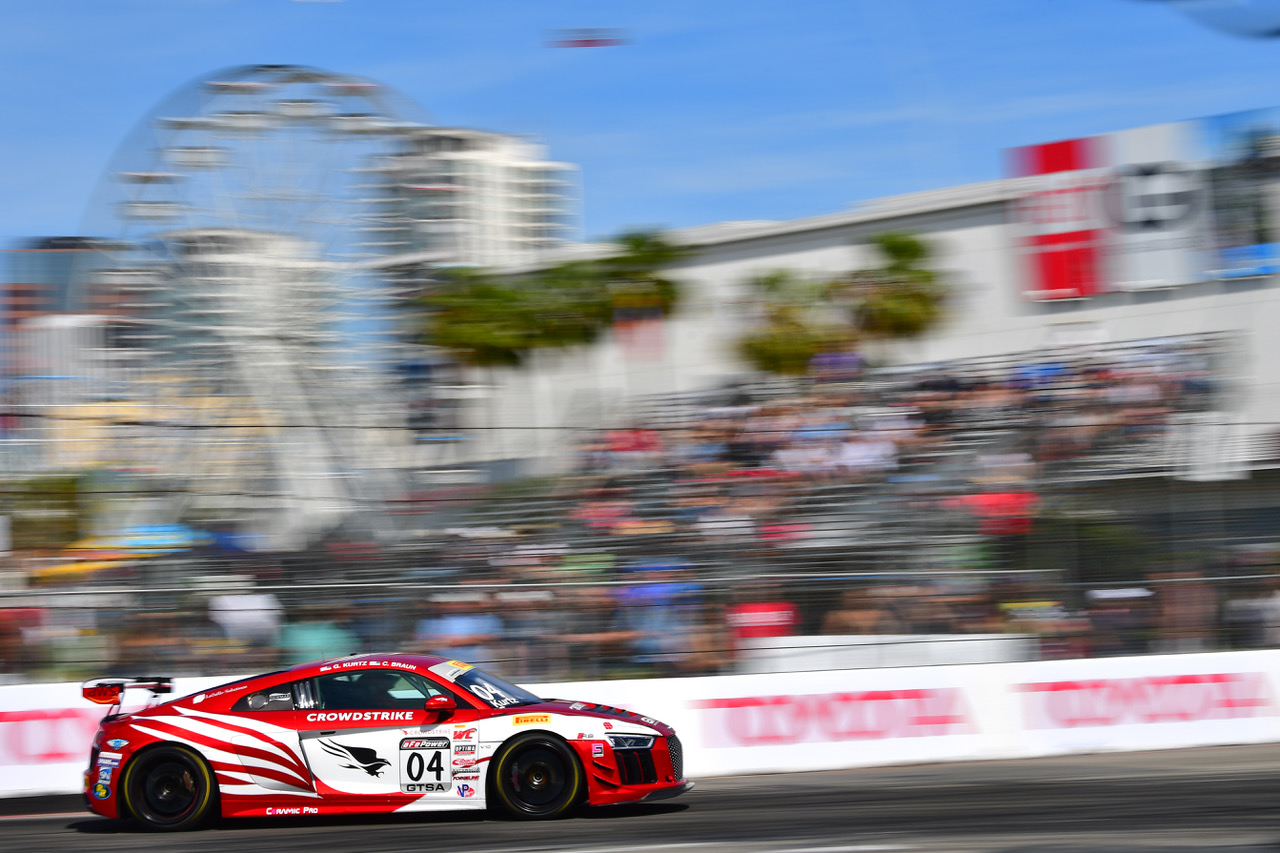 "Racing at Long Beach was a bucket list item that I've now checked off my list!" stated Kurtz. "GMG did a great job preparing the Audi for me, so I had a fun, clean race and am really looking forward to our next one at Virginia International Raceway. On behalf of CrowdStrike and our guests, I'd like to thank to our Long Beach sponsors LaSalle Solutions, AWS and Ceramic Pro for being a big part of this spectacular PWC event."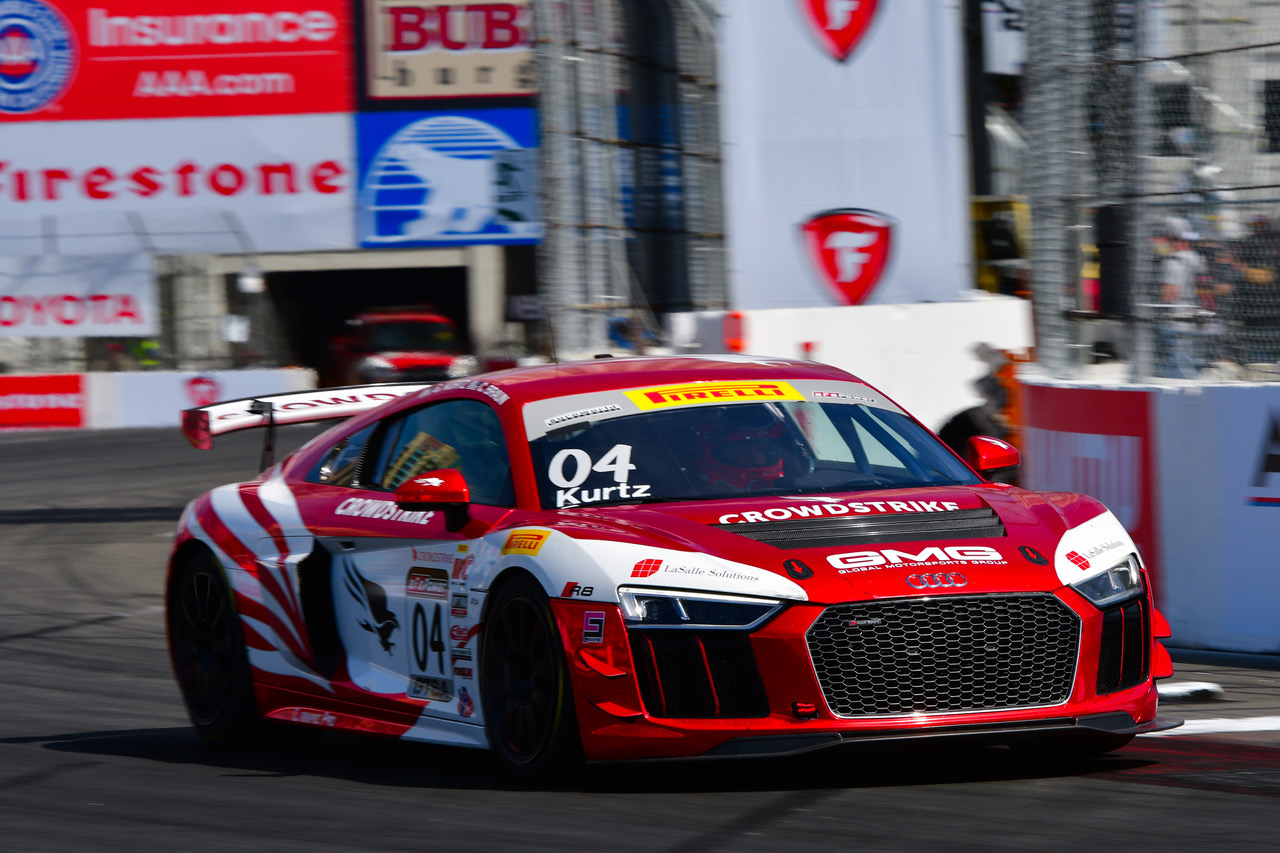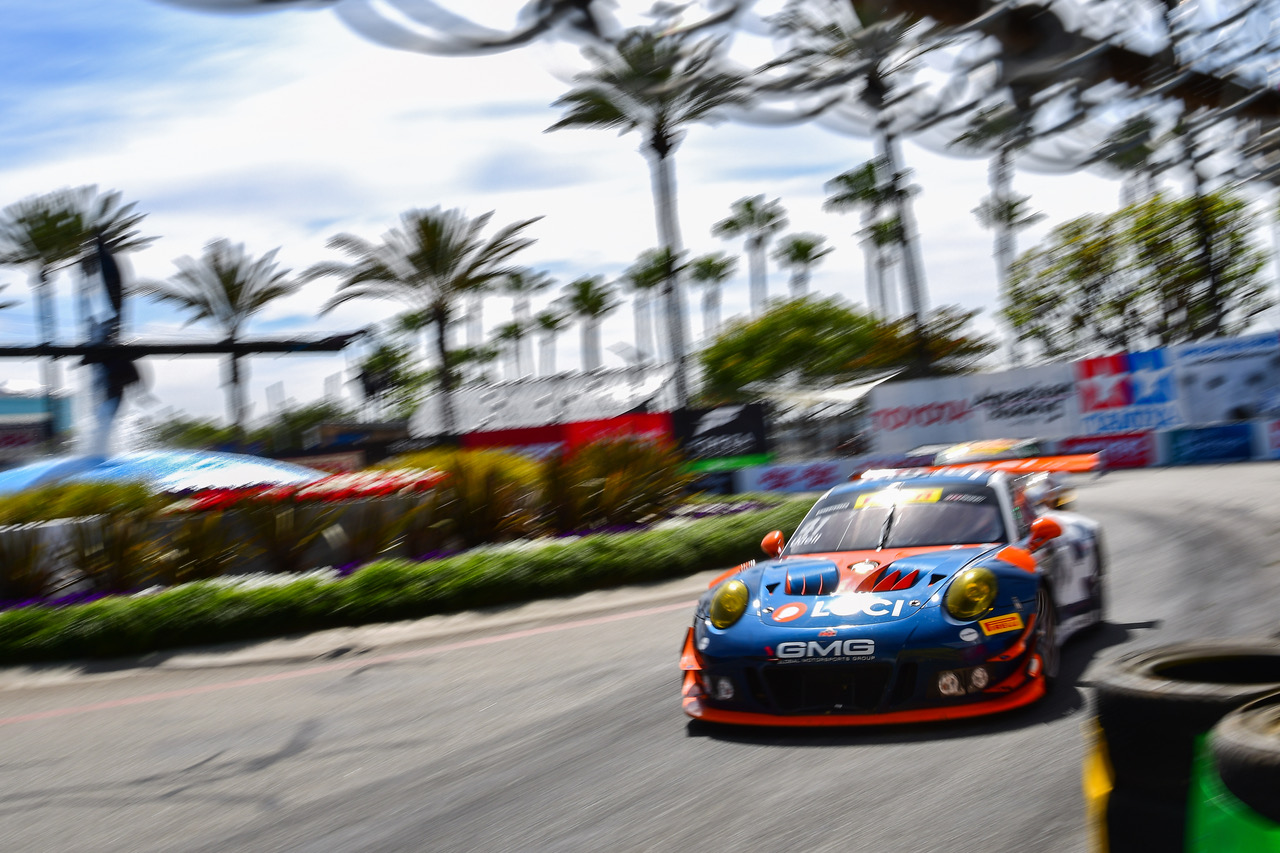 Driving the No. 41 LOCI / HKG Porsche 911 GT3 R, Alec Udell would arrive in the premier GT3 category with high hopes to deliver in front of his new sponsor in attendance. Performing strong throughout the weekend, the promise of Alec and his GMG machine showed in qualifying, when he would take fourth, but most notably top Porsche to start the race. Out-qualifying Porsche factory drivers and the series point-leader, Sunday's race offered a lot promise for a podium performance, however all hope were dashed when lapping traffic during the first half of the race. While lapping slower-category GT4 traffic, contact would result in a penalty issued to the Clemson University Engineering student, forcing a stop-and-hold penalty for Alec and effectively eliminating any shot at a podium.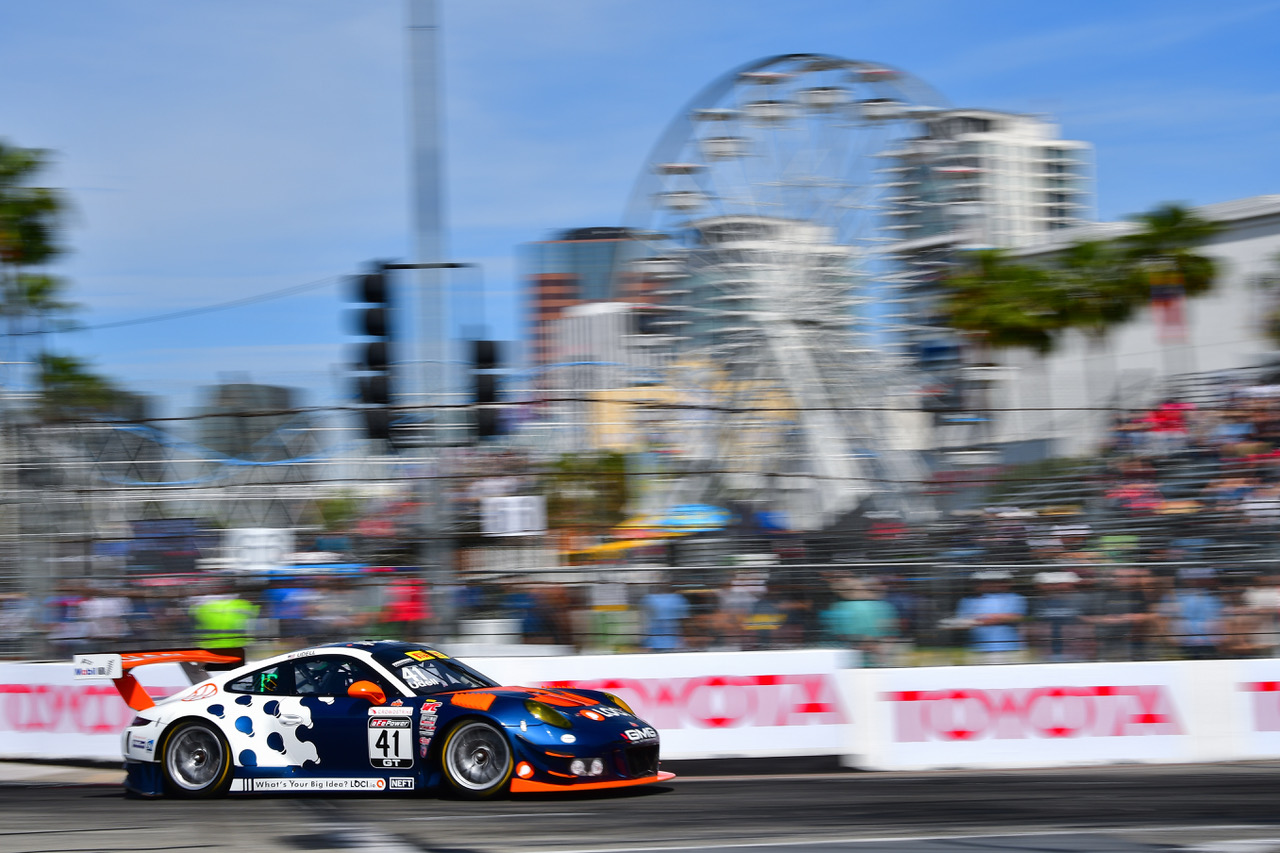 "I did two-thirds of my job in the race at Long Beach," stated Udell. "The GMG team gave me a good car in the Loci Porsche and I was quick in it, but didn't keep it completely out of trouble. I am obviously disappointed for the team, for Loci and for myself but I also want to apologize to Mike [Sullivan]. That was my fault and I am thankful that he is OK. Now we look forward and get ready for VIR. We have the speed with the Loci number 41 and I will do my whole job there."
With two weeks to go until the next round of Pirelli World Challenge competition at the scenic VIRginia International Raceway, GMG will return with another multi-car campaign. Official practice will begin on Friday, April 27, with a double-header of racing on Saturday, April 28 and Sunday, April 29.