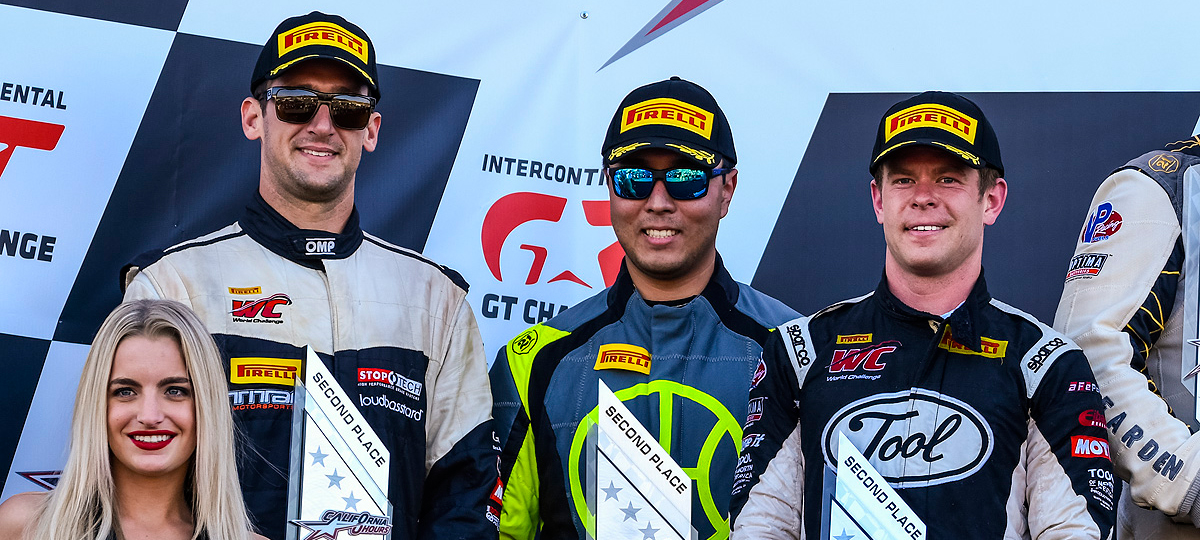 Dual Podiums for GMG at Intercontinental GT Challenge Debut
Taking part in the United States' debut of the Intercontinental GT Challenge (IGTC), Global Motorsports Group (GMG) would walk away with podium results for two of their three entries, with all three cars finishing and avoiding major incident throughout the eight hour endurance race at Mazda Raceway Laguna Seca. Drivers Carter Yeung, Andy Lee and Jon Miller would narrowly miss victory with a second-place finish in the GT4 category, Preston Calvert, Andrew Davis and Michael Lewis would impress with a second-place in GT3 Pro-Am, while Alec Udell, Wolf Henzler and Sven Müller would enjoy a solid run to sixth in class in GT3 Pro.
"It was a satisfying weekend for sure," stated GMG team owner James Sofronas. "We've always held a special connection to Mazda Raceway Laguna Seca, and to be part of the U.S. debut of such a special series is something we've been looking forward to for a while. The GT3 and GT4 platform is a great worldwide spec, and this series is the next logical step for us. I'm thrilled to see Carter, Andy and Jon have such a strong run, just a few seconds away from victory. Carter's efforts over the last few years have been nothing short of impressive, and his program only gets stronger with each weekend. Preston, Andrew and Michael stuck to their gameplan of holding steady, and a healthy finish is the proof of that, and while we of course wanted more for Alec, Wolf and Sven in our all-pro effort, we still showed strong pace and were able to bring it home. Overall it was a great way to close the season, and we appreciate everything the SRO and Pirelli World Challenge have done to create the opportunity."
As part of an international championship that takes GT3 and GT4 specification racing cars and competes in four endurance races across four continents, Sunday's "California 8 Hours" would serve as the U.S. debut of the series.
Taking top honors for GMG, the No. 8 Hybrid Kinetic Group Porsche Cayman GT4 Clubsport MR of Carter Yeung, Andy Lee, and Jon Miller would prove a constant threat throughout the entirety of the eight-hour race. Knowing that avoiding penalties and costly mistakes would be the key to their race, the team performed flawlessly, with all three drivers rotating through without any major error, chasing down the class leader for the entirety of the event. Narrowly missing out on victory, the gap to the race winner was only eight seconds after eight hours of hard racing, proof of just how competitive the category really was.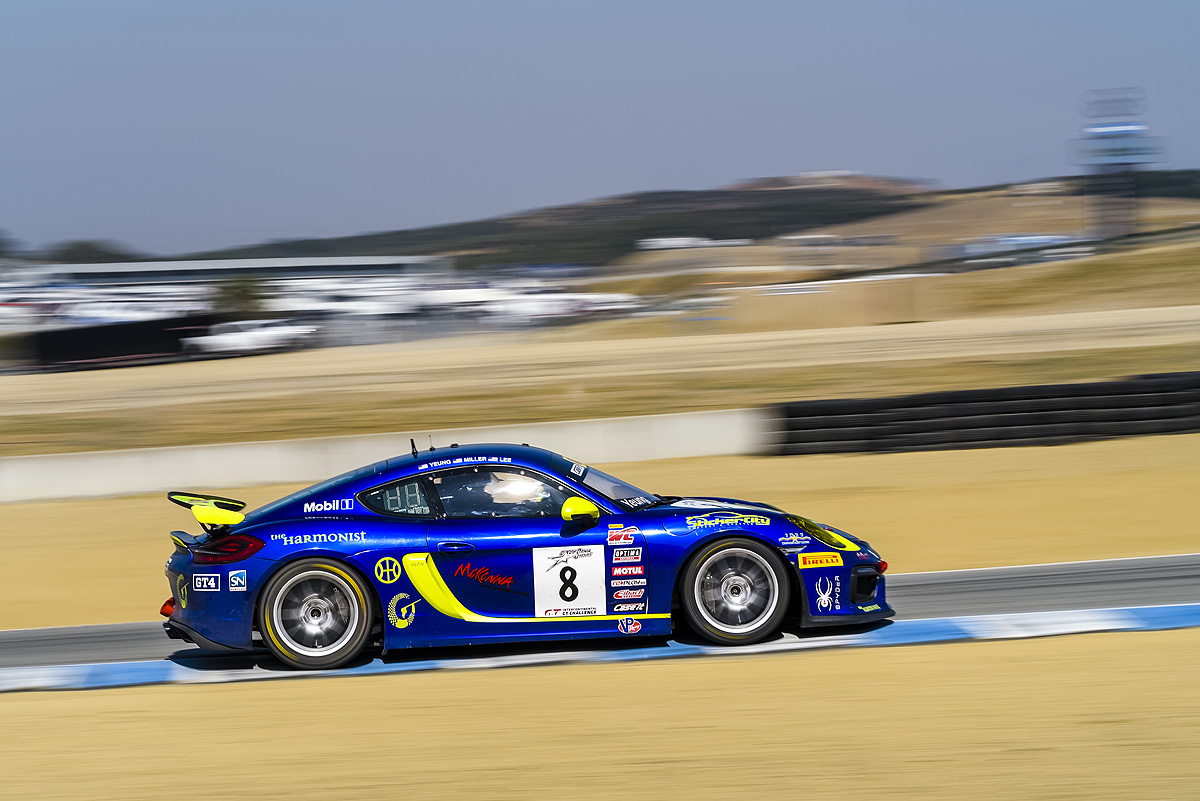 "Overall we're happy with the result," stated Yeung, competing in his first international endurance race after a year of Pirelli World Challenge and IMSA competition. "We knew it would be a tough fight for the win, and between all three of us we pushed as hard as we could. I really appreciate the effort of everyone on the team, as we made no major mistakes and did our best to manage the run, and the results definitely showed. We look forward to the next one."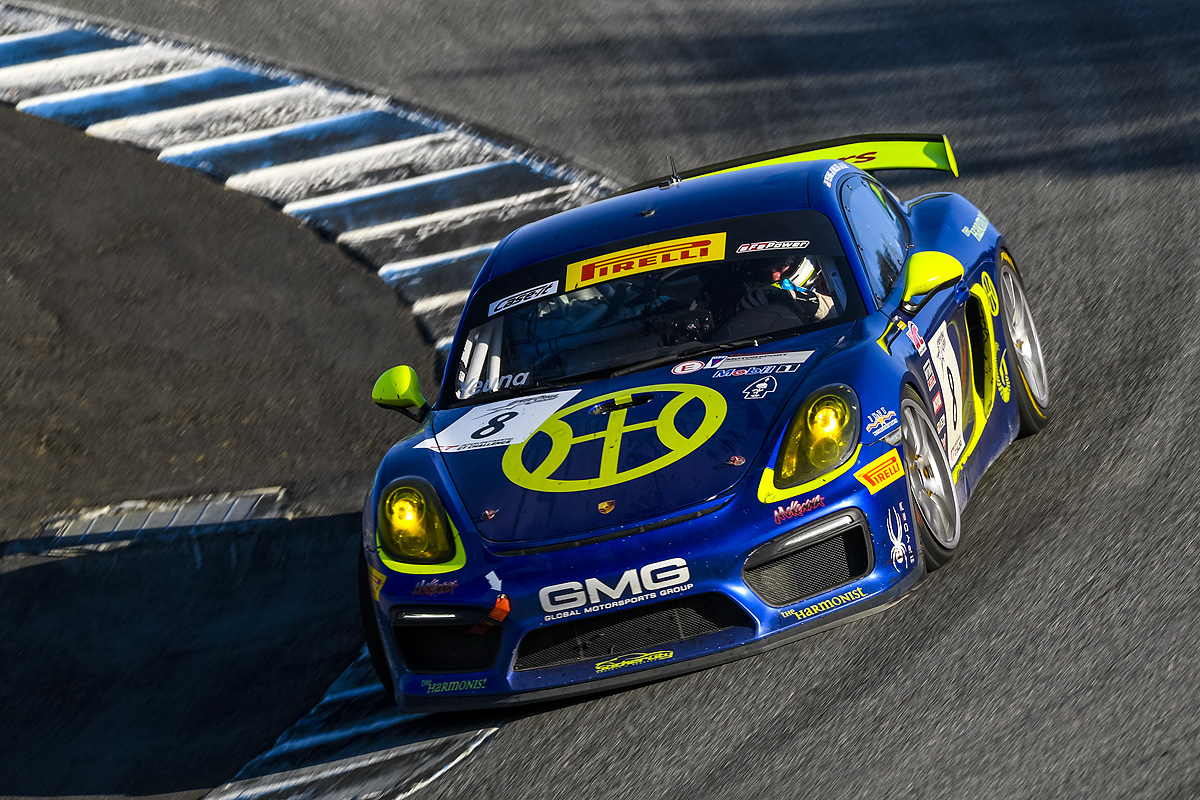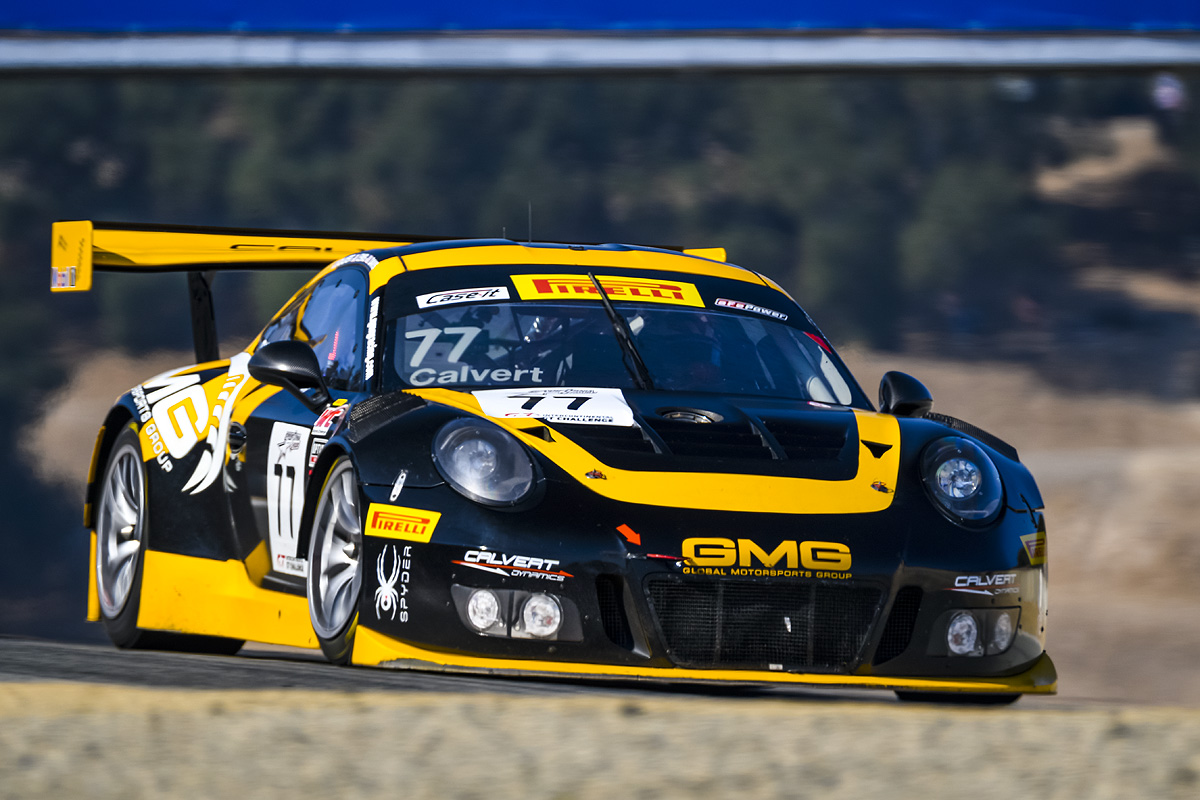 In the No. 77 Calvert Dynamics Porsche 911 GT3 R, the lineup of Preston Calvert, Andrew Davis and Michael Lewis would also show well, taking second in the GT3 Pro-Am class in another smooth run. With Davis playing the role of accomplished veteran, Lewis playing the role of the young charger, and Calvert taking on the role of maturity and patience, the trio would enjoy a steady run throughout the entirety of the eight hours. Making few mistakes on track or in the pits, the team would show quietly consistent, taking the checkered flag relatively unscathed.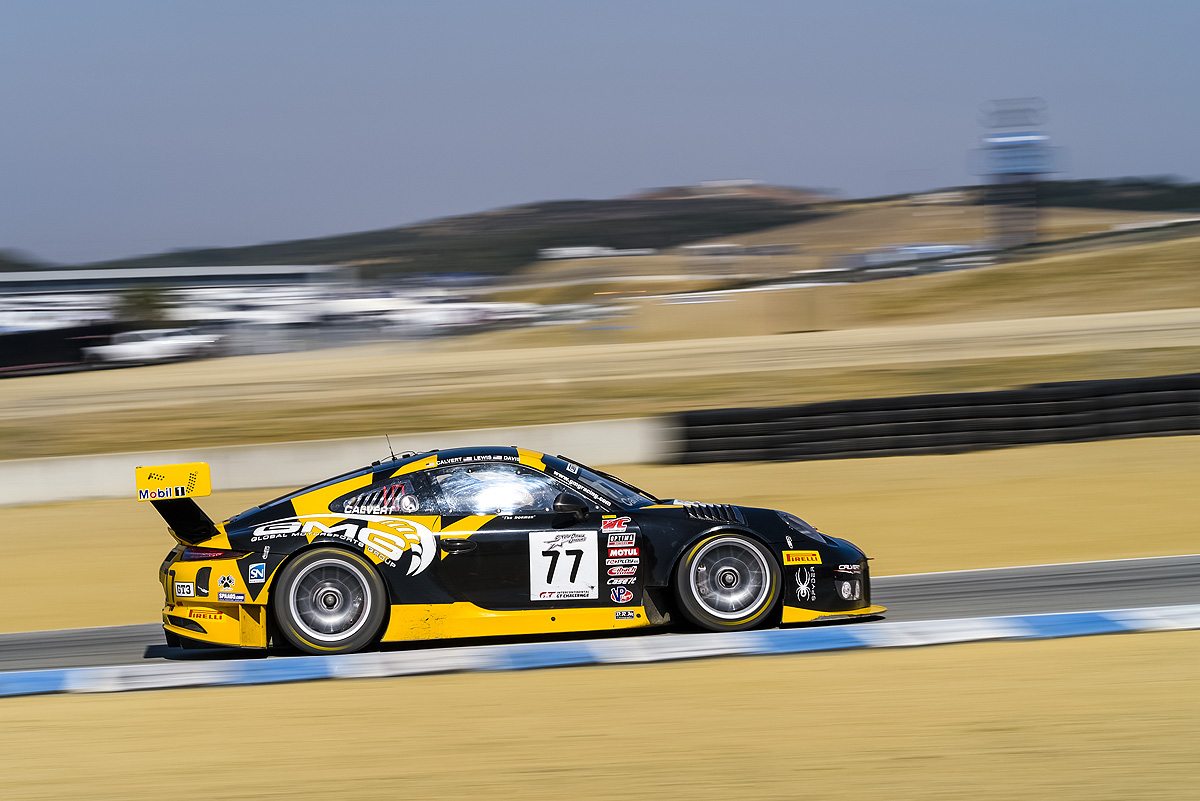 "It was great reuniting with Michael and Andrew," stated Calvert. "We knew what the challenge would be heading in to the race, and I think everyone should be satisfied with the job they did. Andrew was a great leader, as he always is, Michael continued to impress, and I'm fairly happy with my run. There's always things to be learned and I think we can all be satisfied with the effort, and I give GMG a lot of credit for organizing a great effort for us to have such a steady race."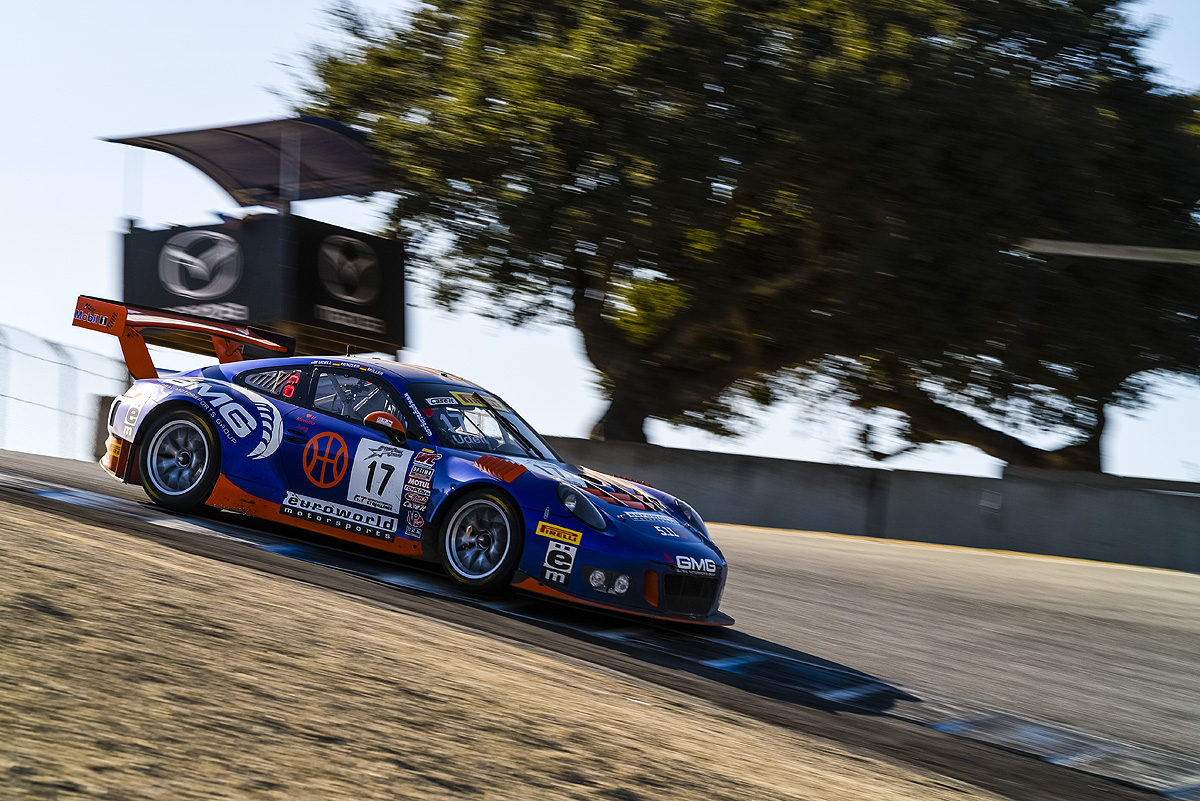 Finally, in the No. 17 Hybrid Kinetic Group / Euroworld Motorsports Porsche 911 GT3 R, the trio of Alec Udell, Wolf Henzler and Sven Müller would show continued pace, but a small series of challenges would thwart the effort, but still managing to take the checkered flag with a sixth in the Pro class.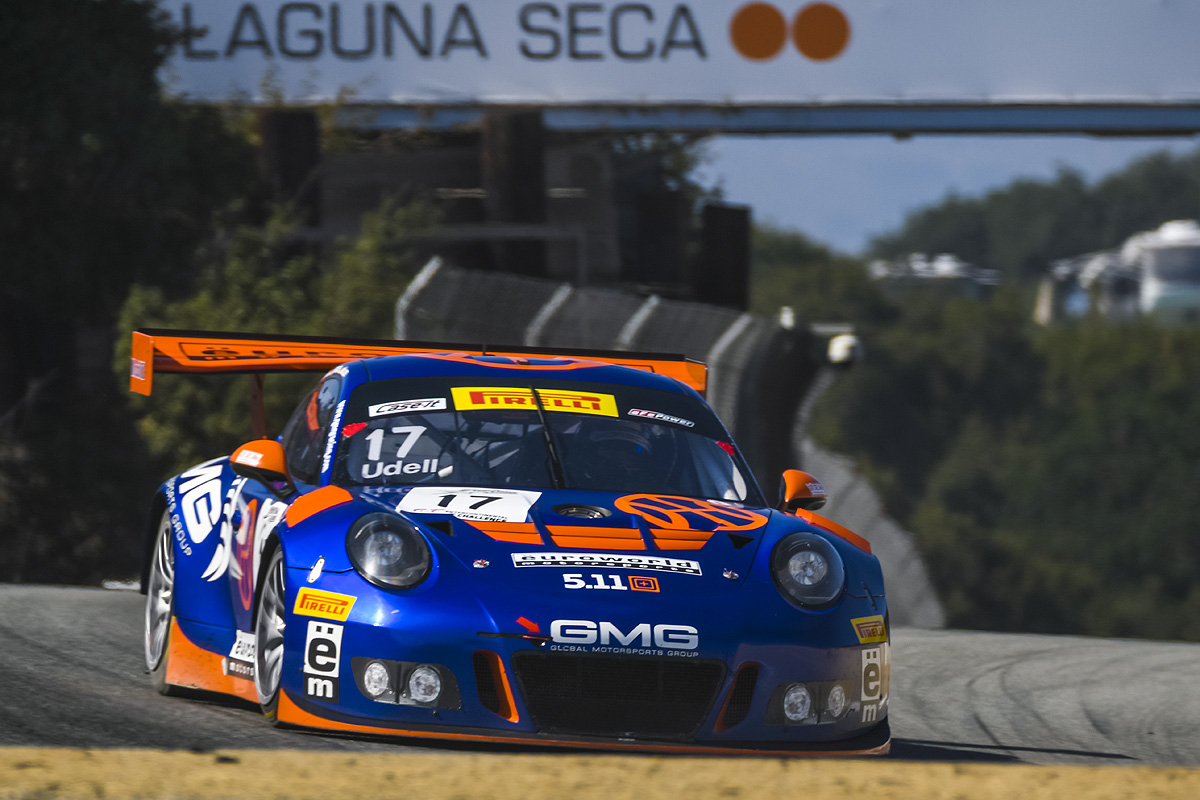 "Of course we would have liked to have finished stronger, but that's a testament to the level of competition," stated Alec Udell. "We actually had a relatively strong run, we just got caught out on a few things, and with such a competitive field in GT3 pro that's all it took. There's still a lot of positives, particularly in the way of overall pace, and we'll learn from it and move forward."
While the race would serve as the last international event for GMG in 2018, the team still has an extensive off-season schedule that includes more grassroots events as well as testing and development of some soon-to-be-named 2018 programs.