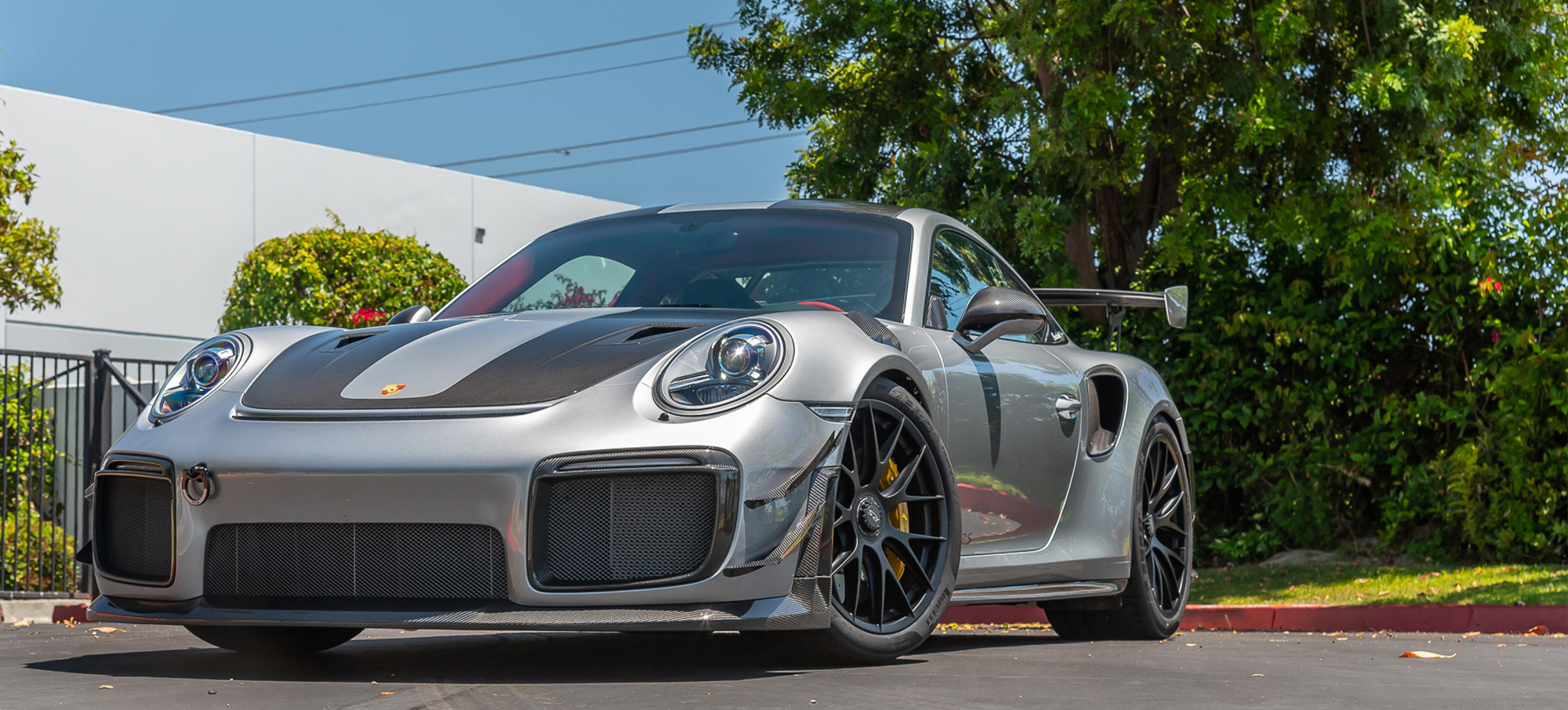 Taking this 991 GT2 RS to the Next Level in Style and Performance
This is another 991 GT2 RS was brought to us from Northern California! Seeing what was done to the last GT2 RS that came from Norcal convinced this customer to make the trek down as well! This enthusiast however, wanted to go a little further with his build!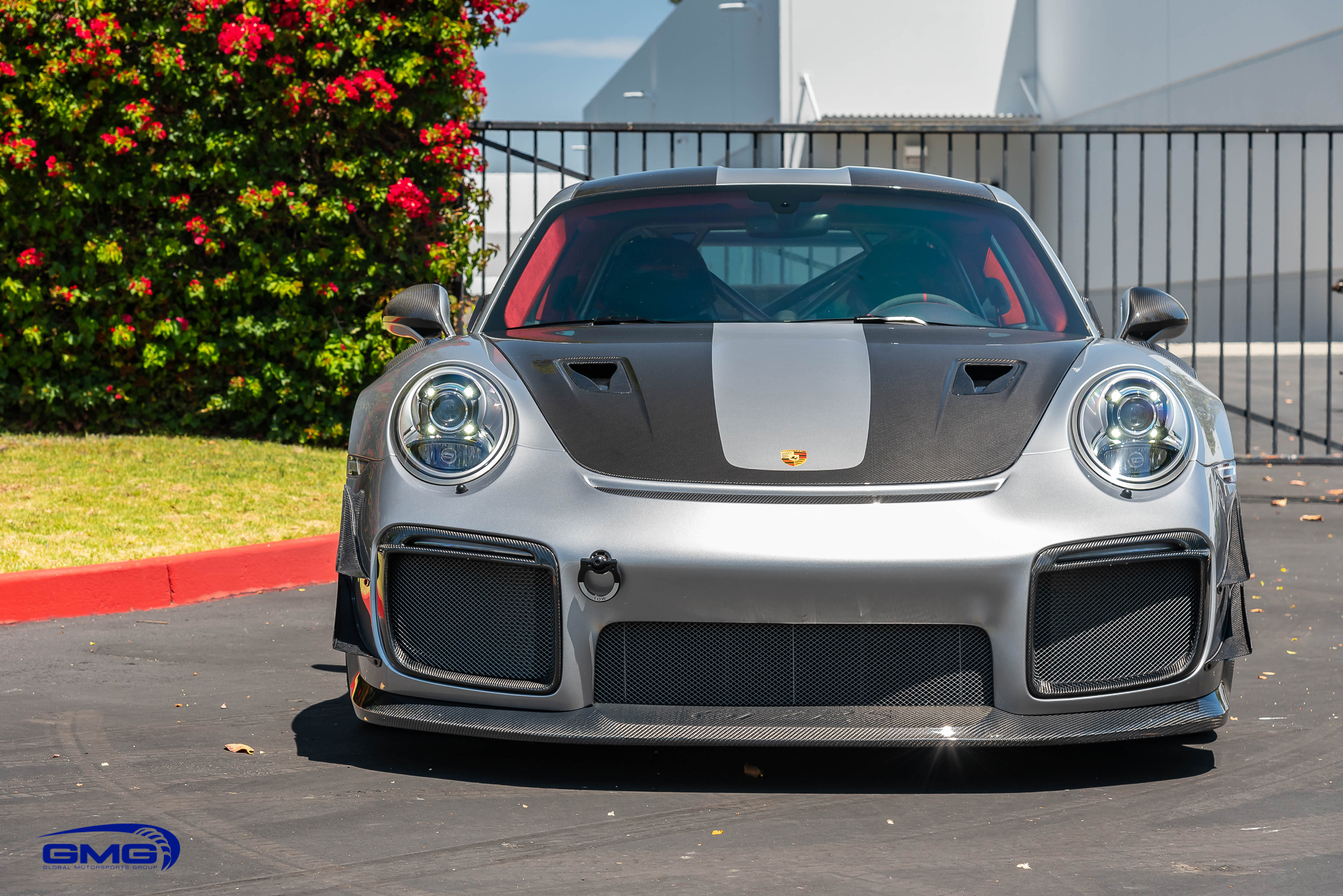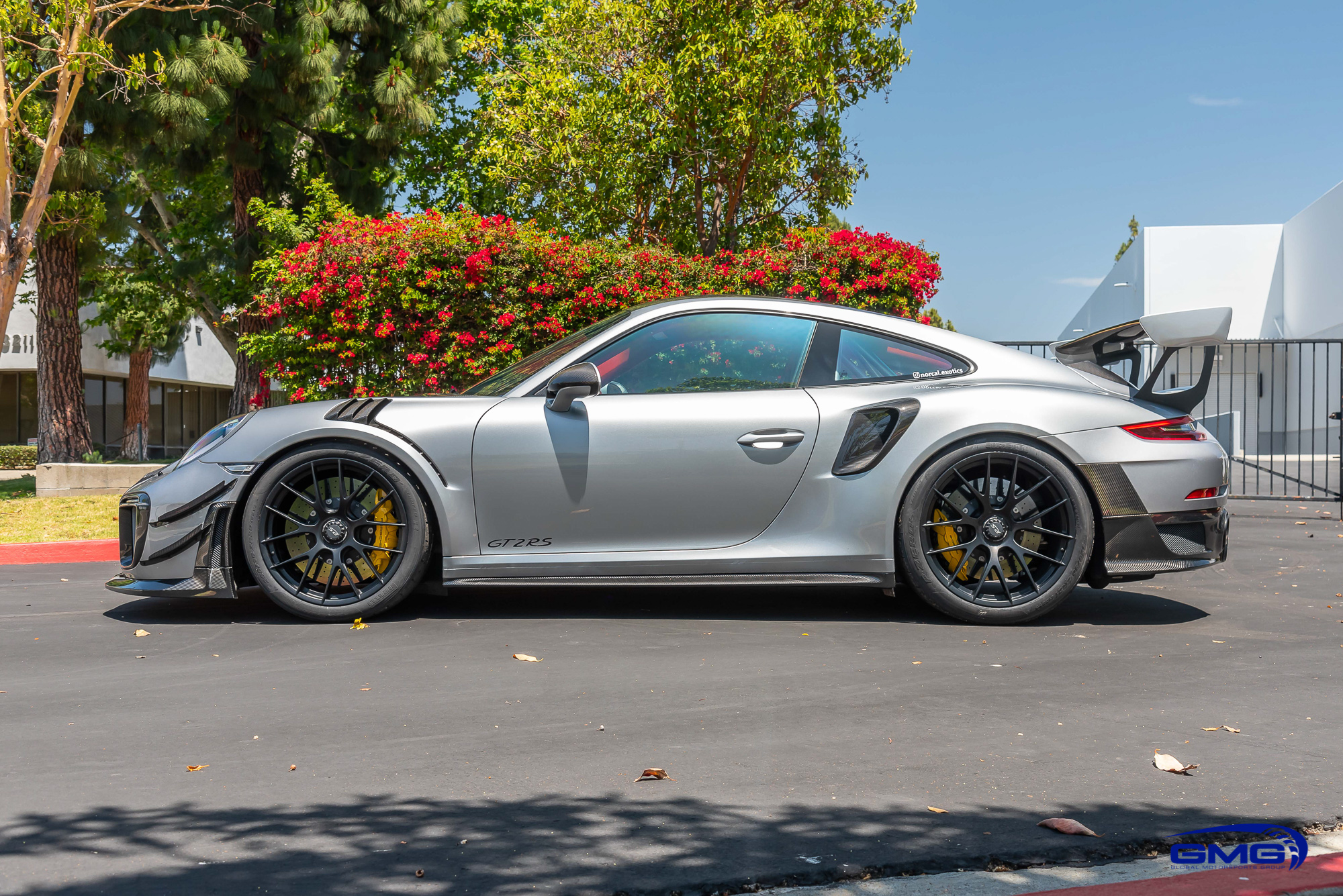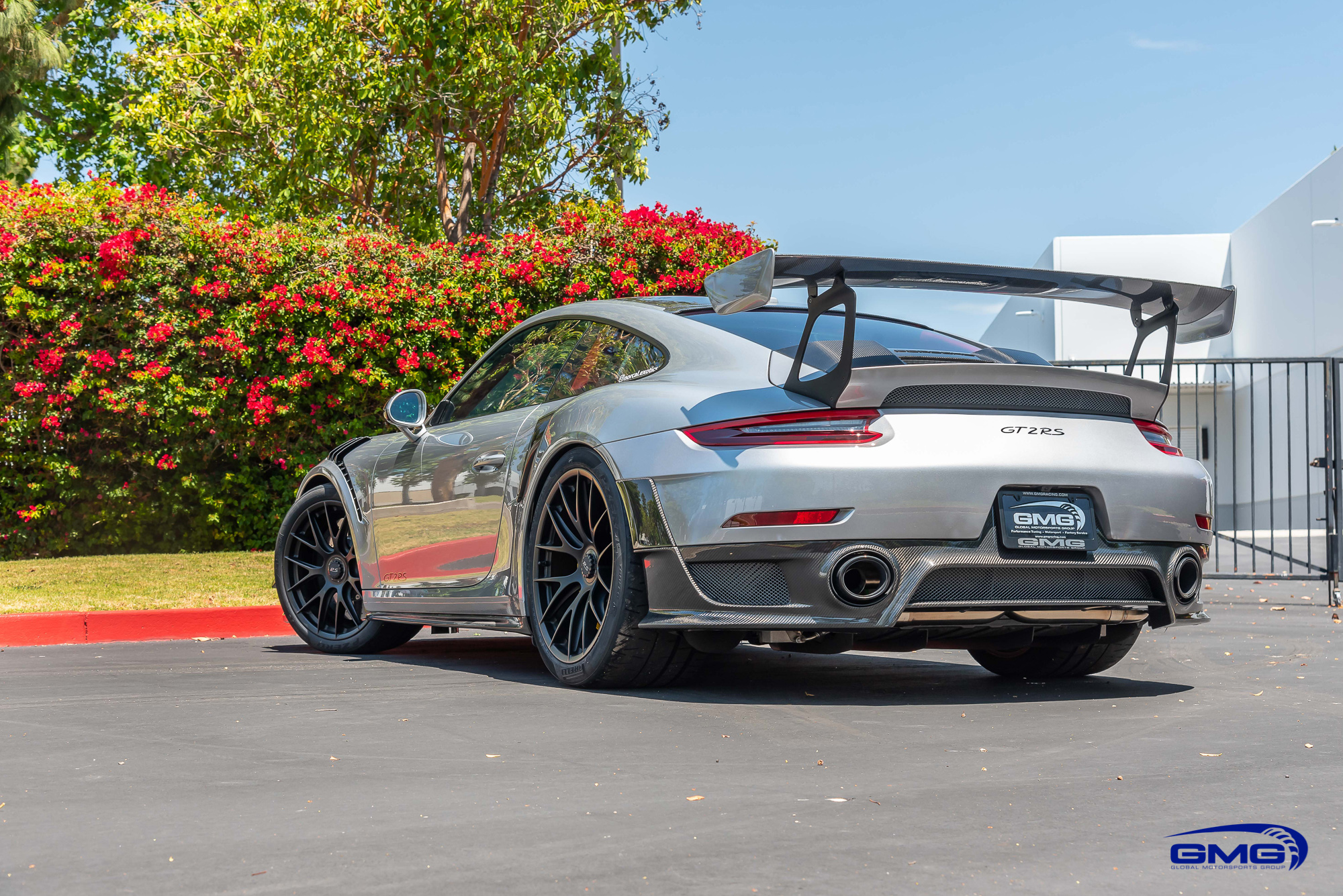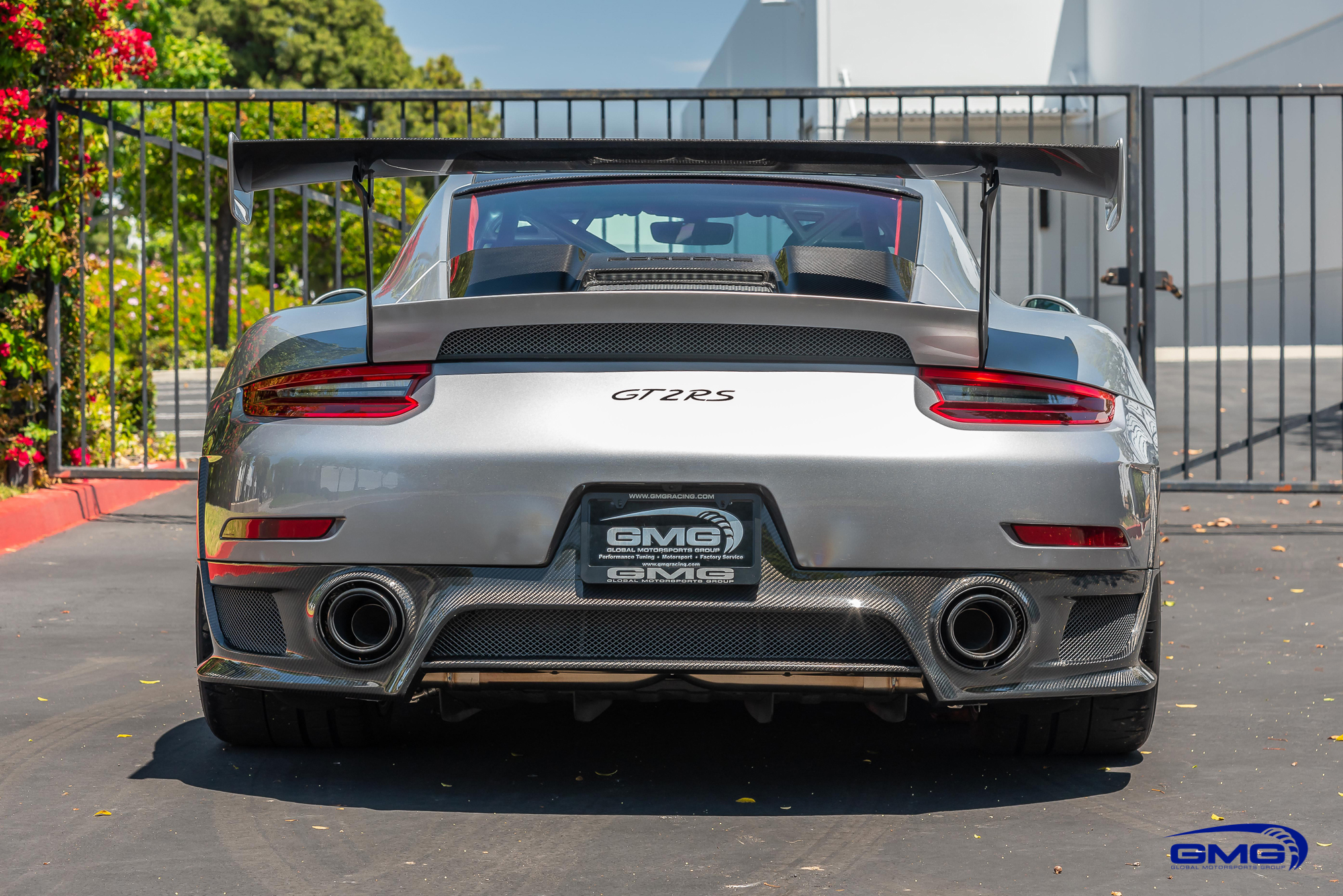 On this car we installed our GMG WC-GT Sport Exhaust, a GIAC Stage 2 Tune, and aligned it with our Signature Competition Setup. We also added our GMG Carbon Fiber Window Air Diffusers, Pirelli P-Zero Trofeo R Tires, and our new GMG Carbon Fiber Dive Planes – Version 2! This car also received our GMG WEC Rollbar in silver, along with the GMG Billet Harness Retainers, Sub-Strap Mounts, and Schroth Racing Harnesses.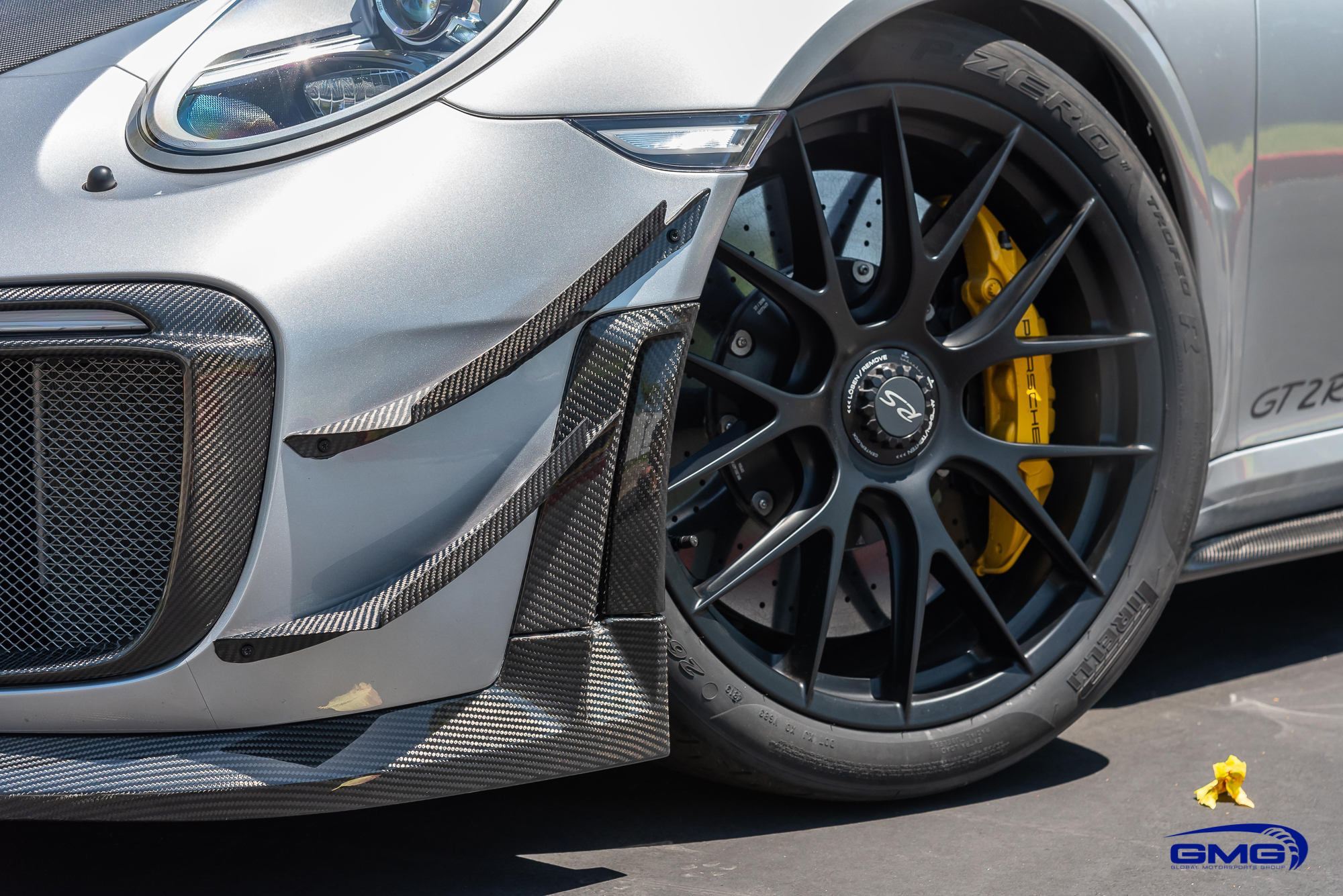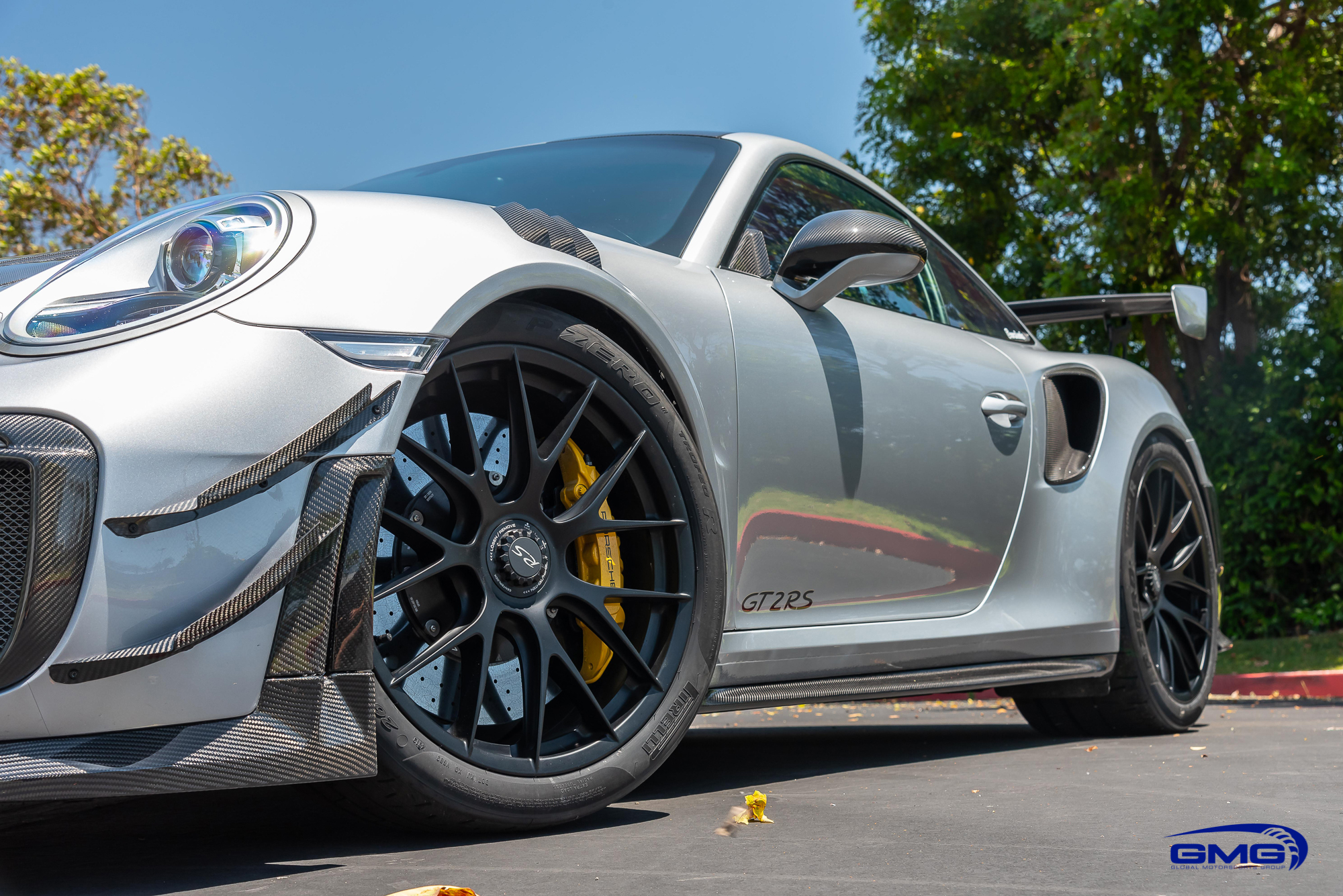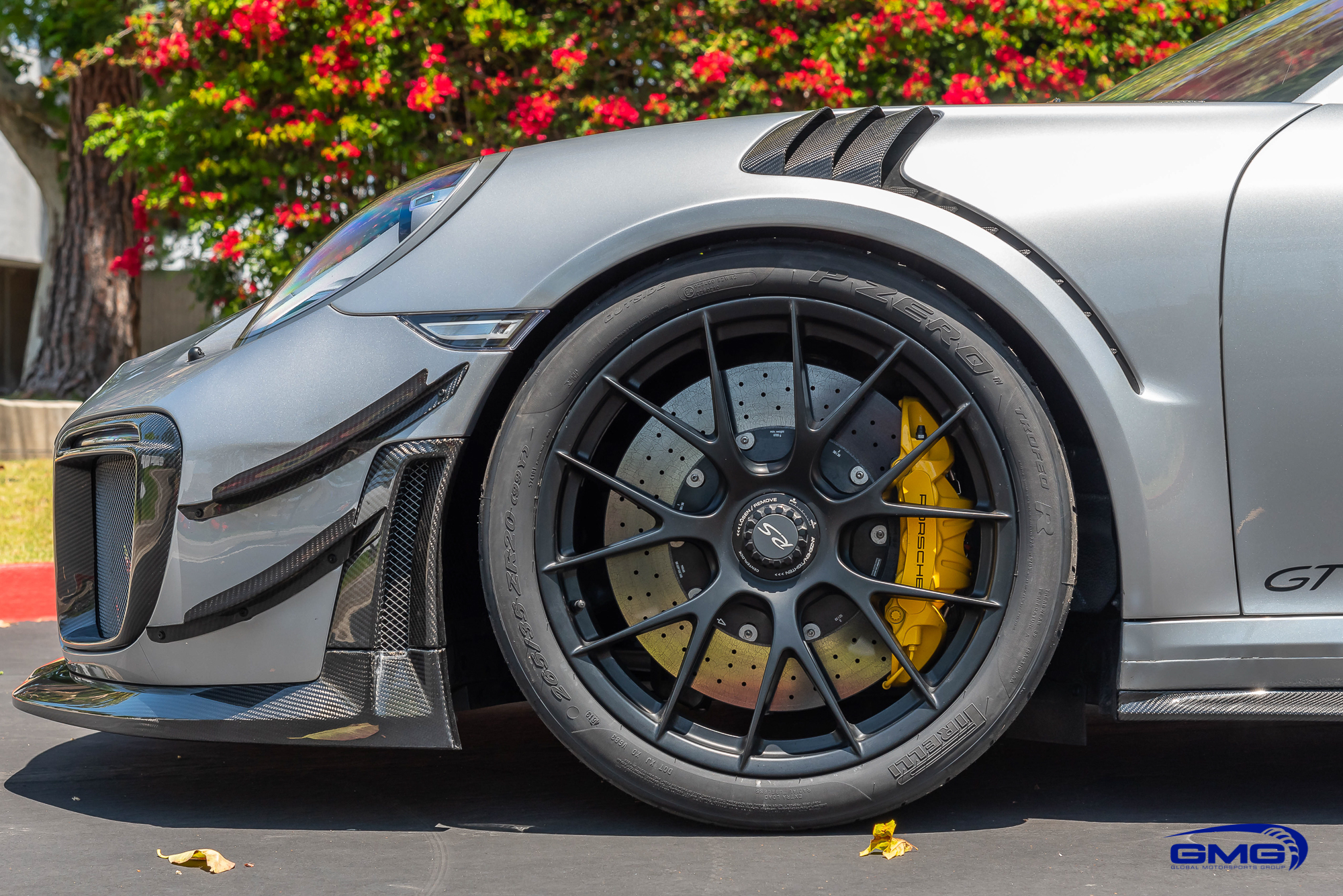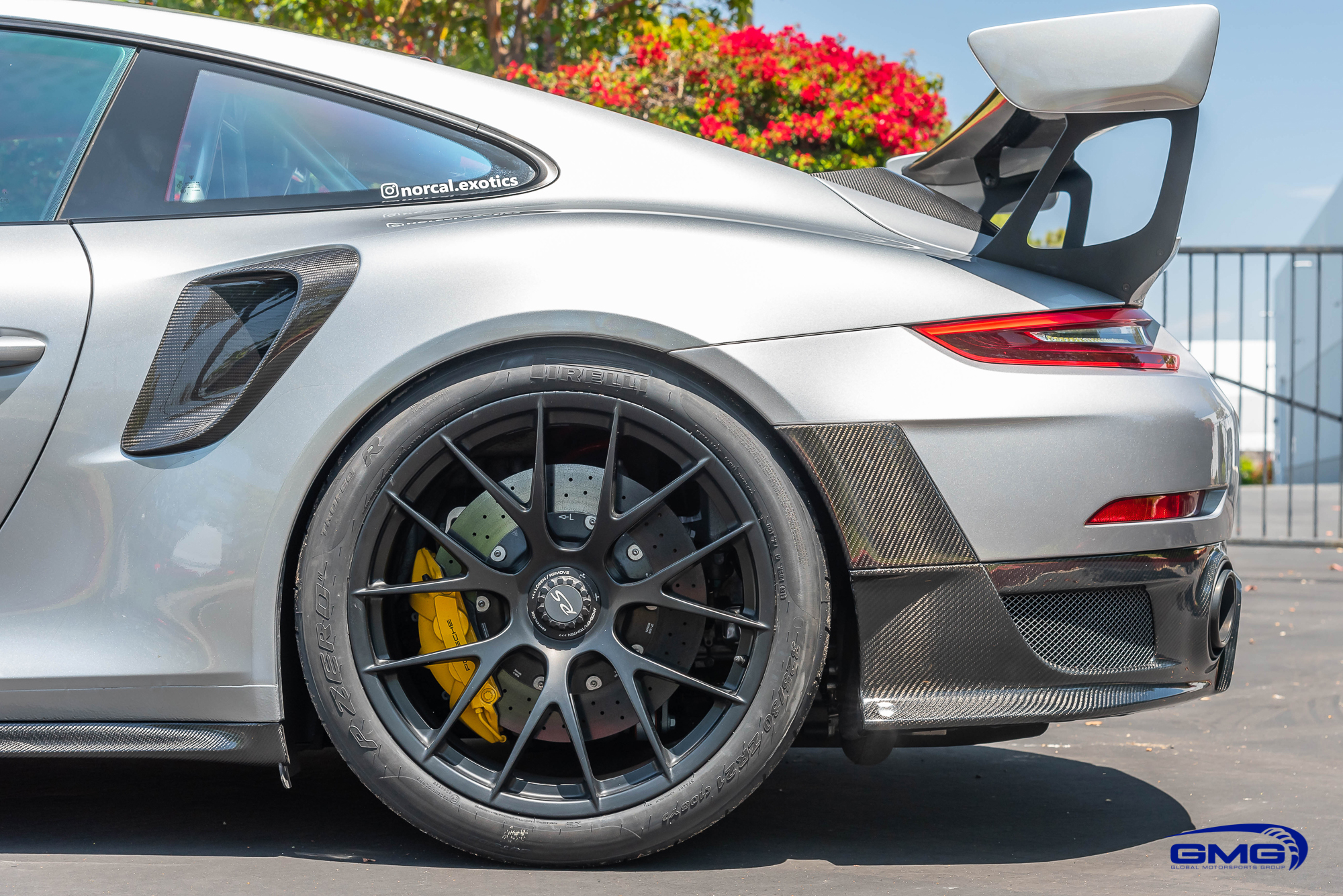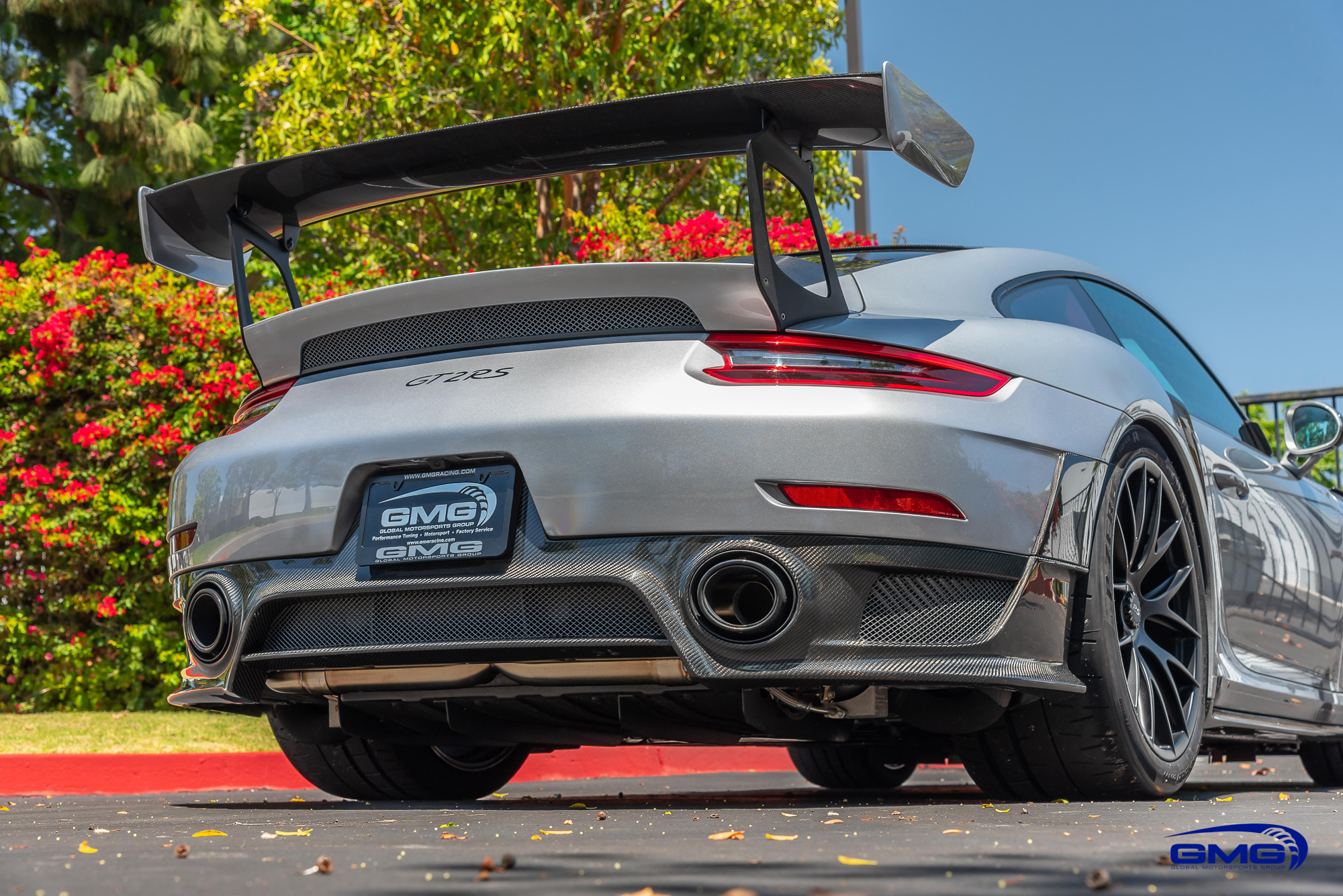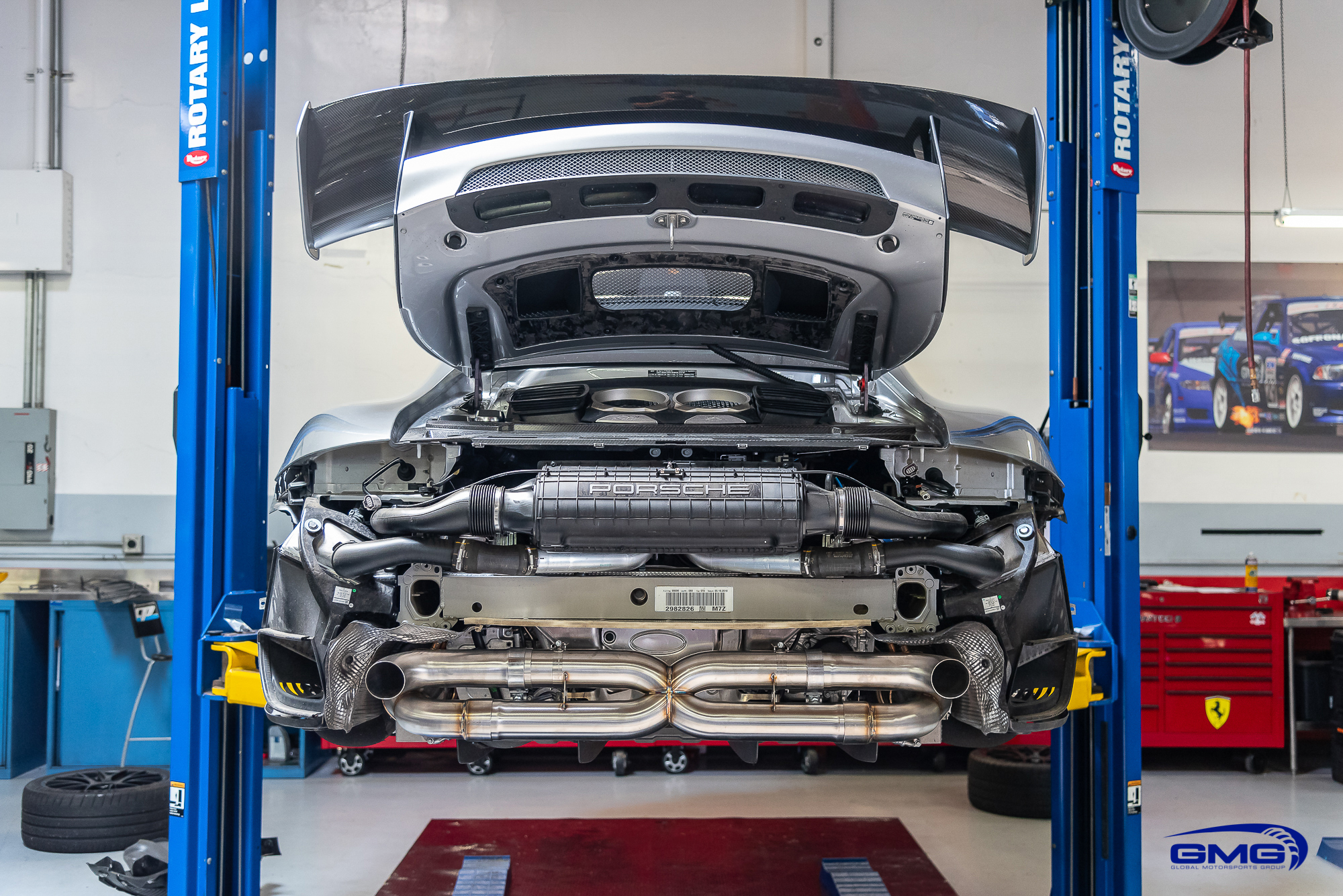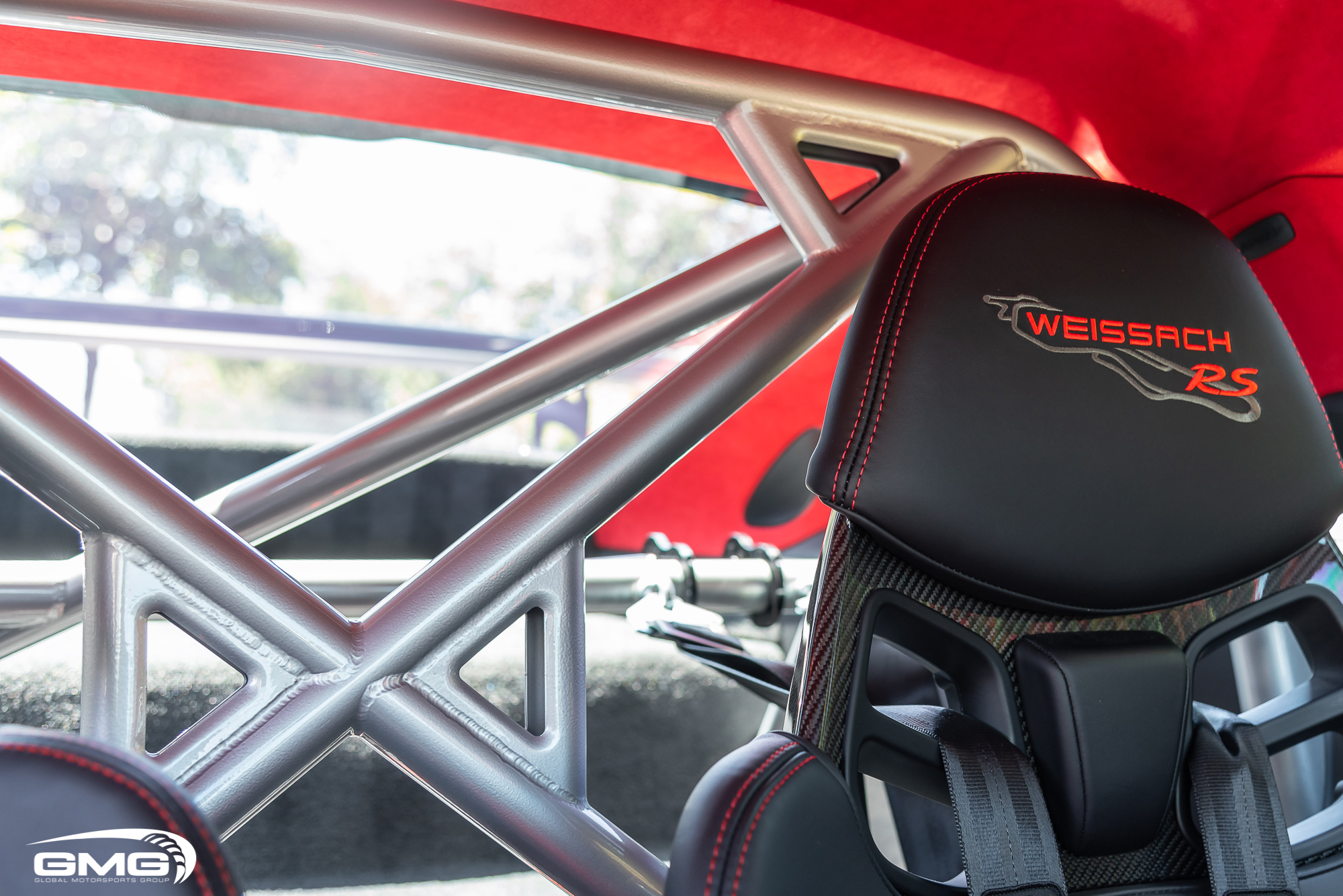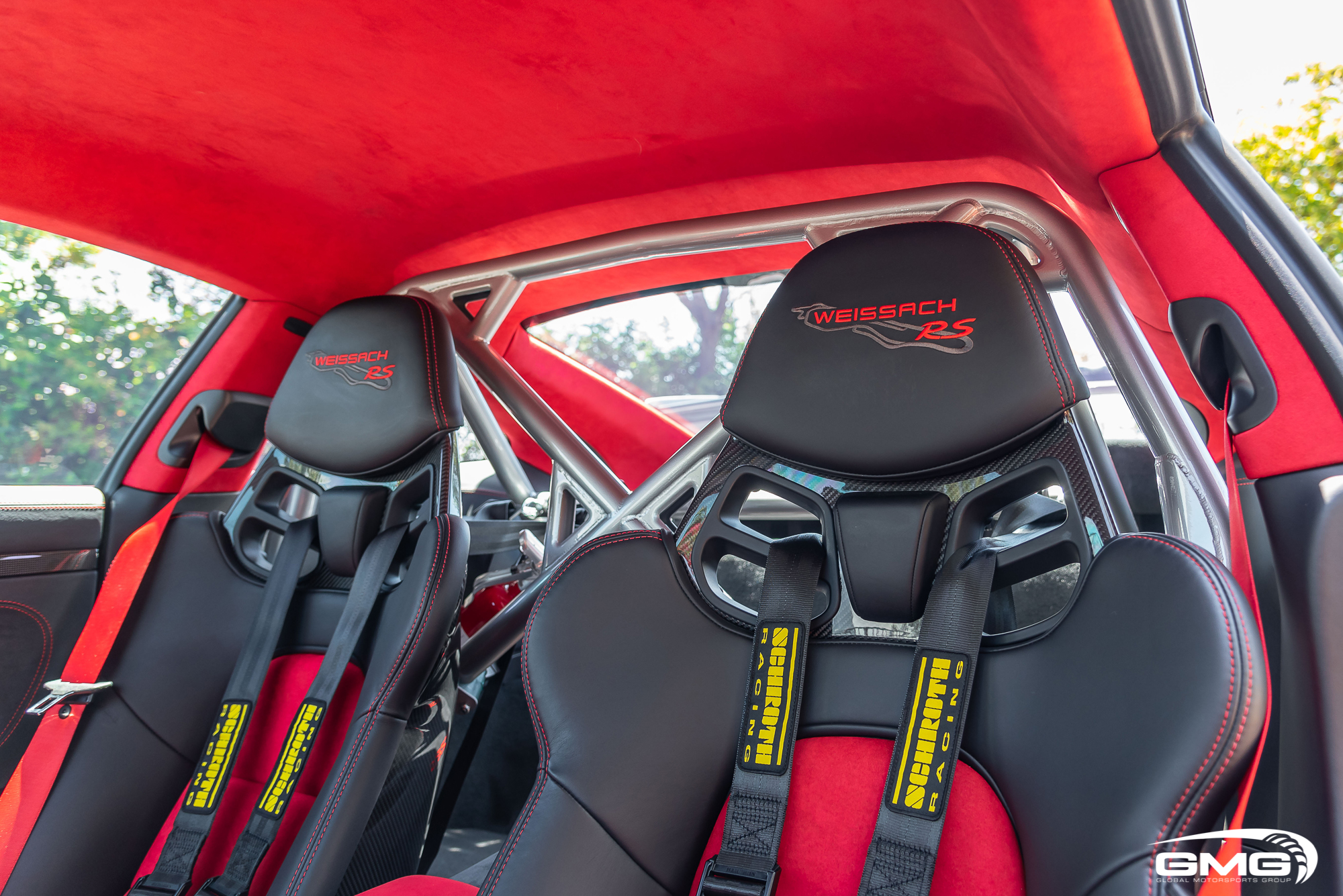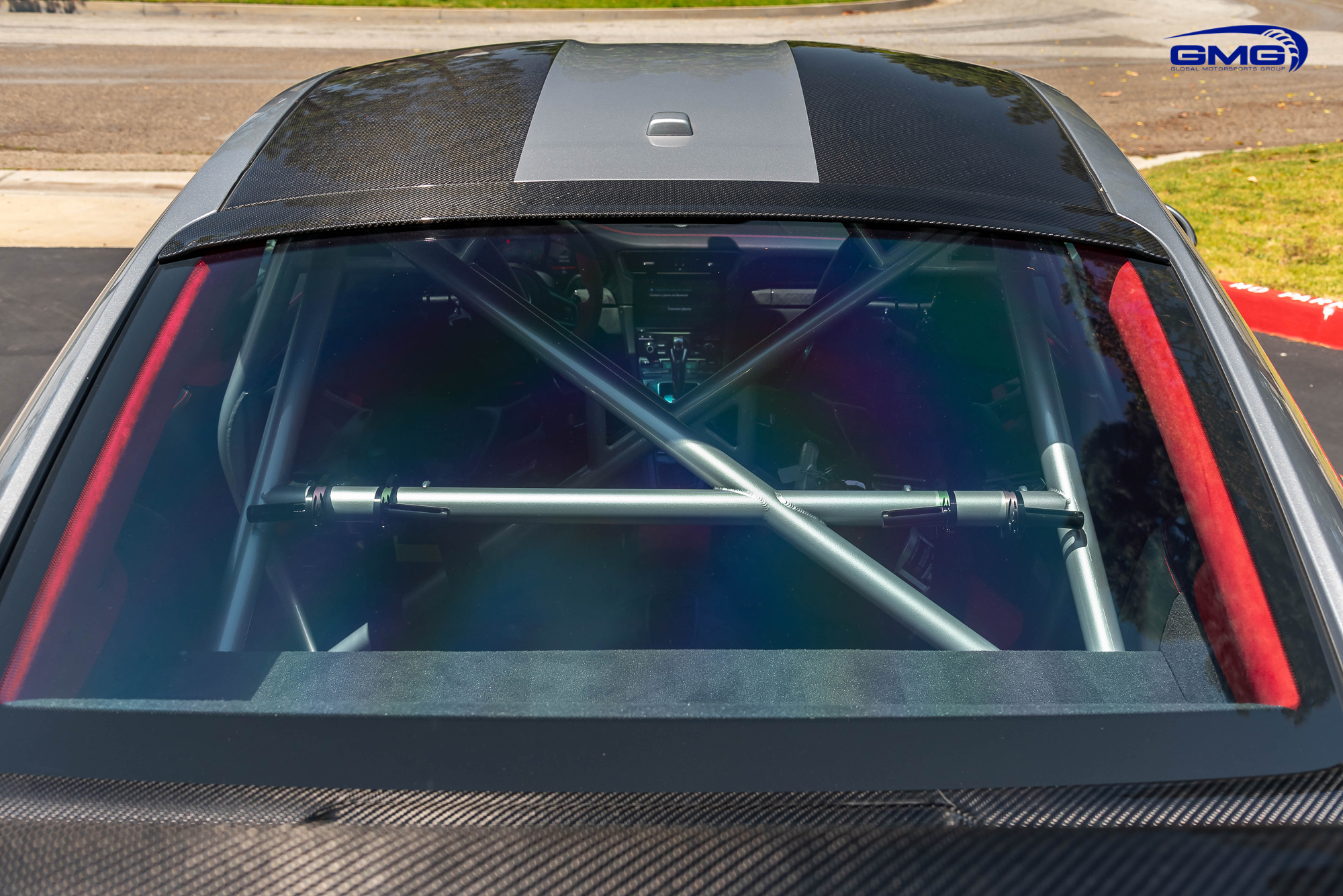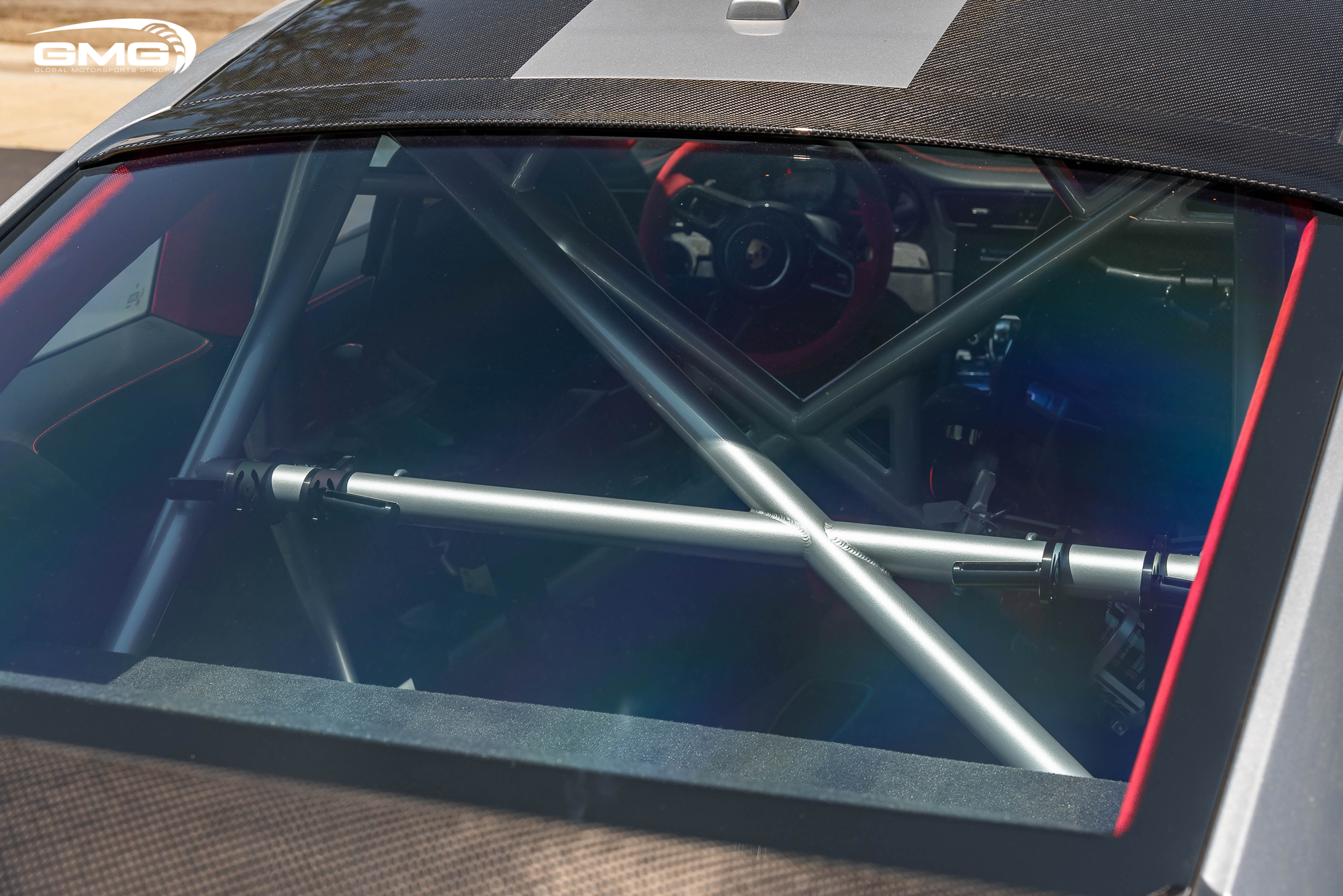 Now that it's setup up properly for the track we added a little bit of style to this beast! We installed the and Techart Carbon Fiber Roof Spoiler and full 1016 Carbon Fiber package to this car, which includes: the front splitter, front grille trim, hood vents, side skirts, and rear diffuser!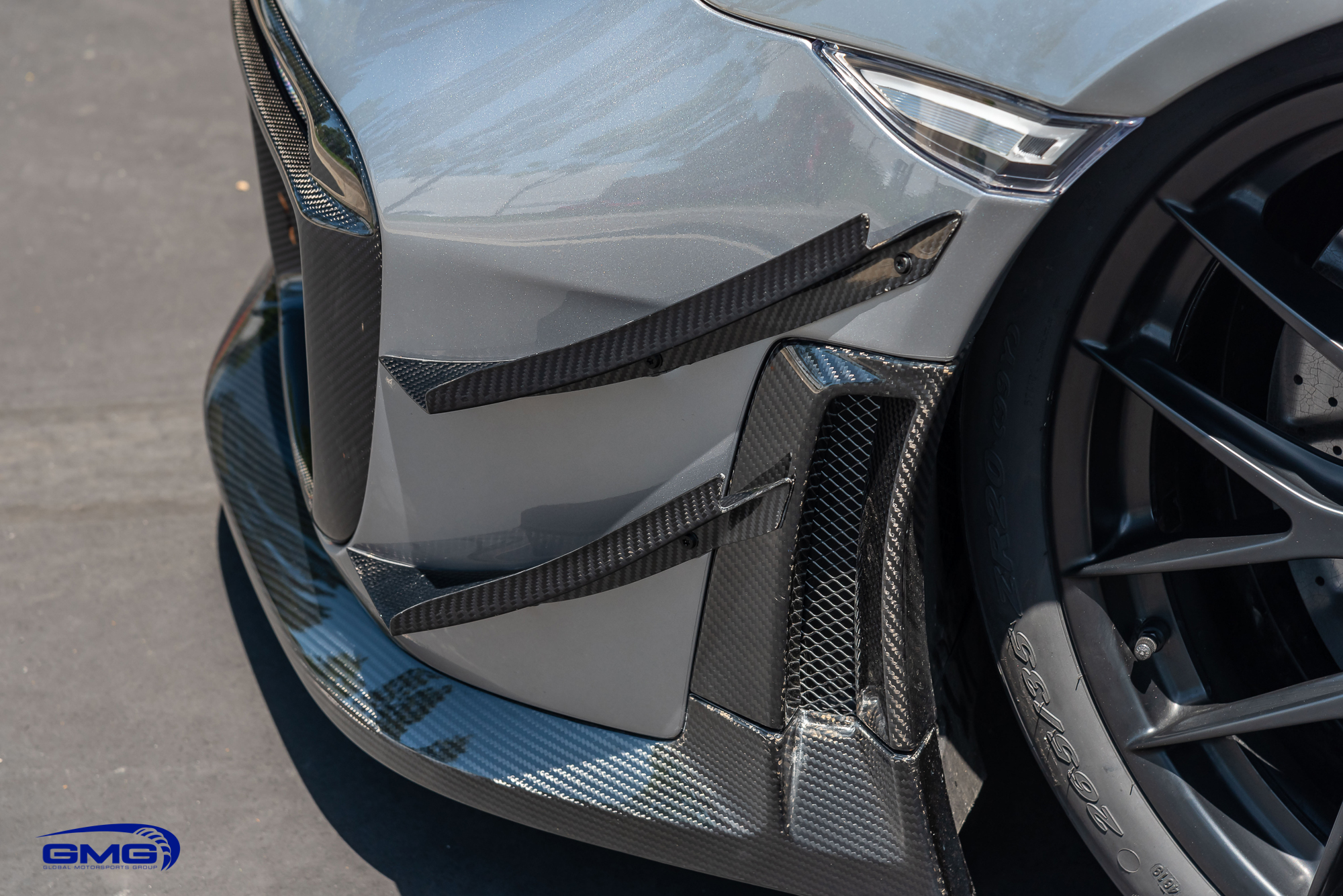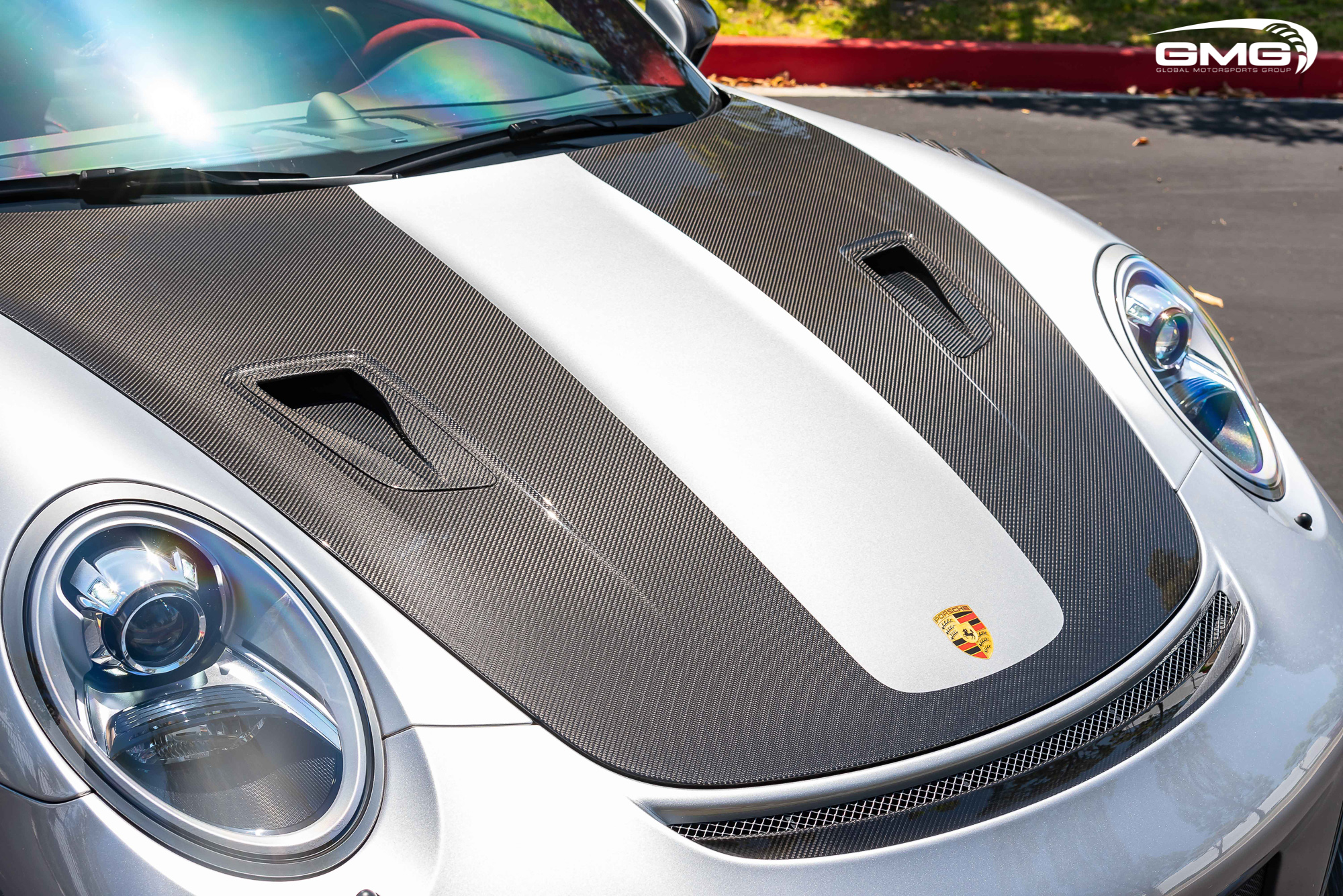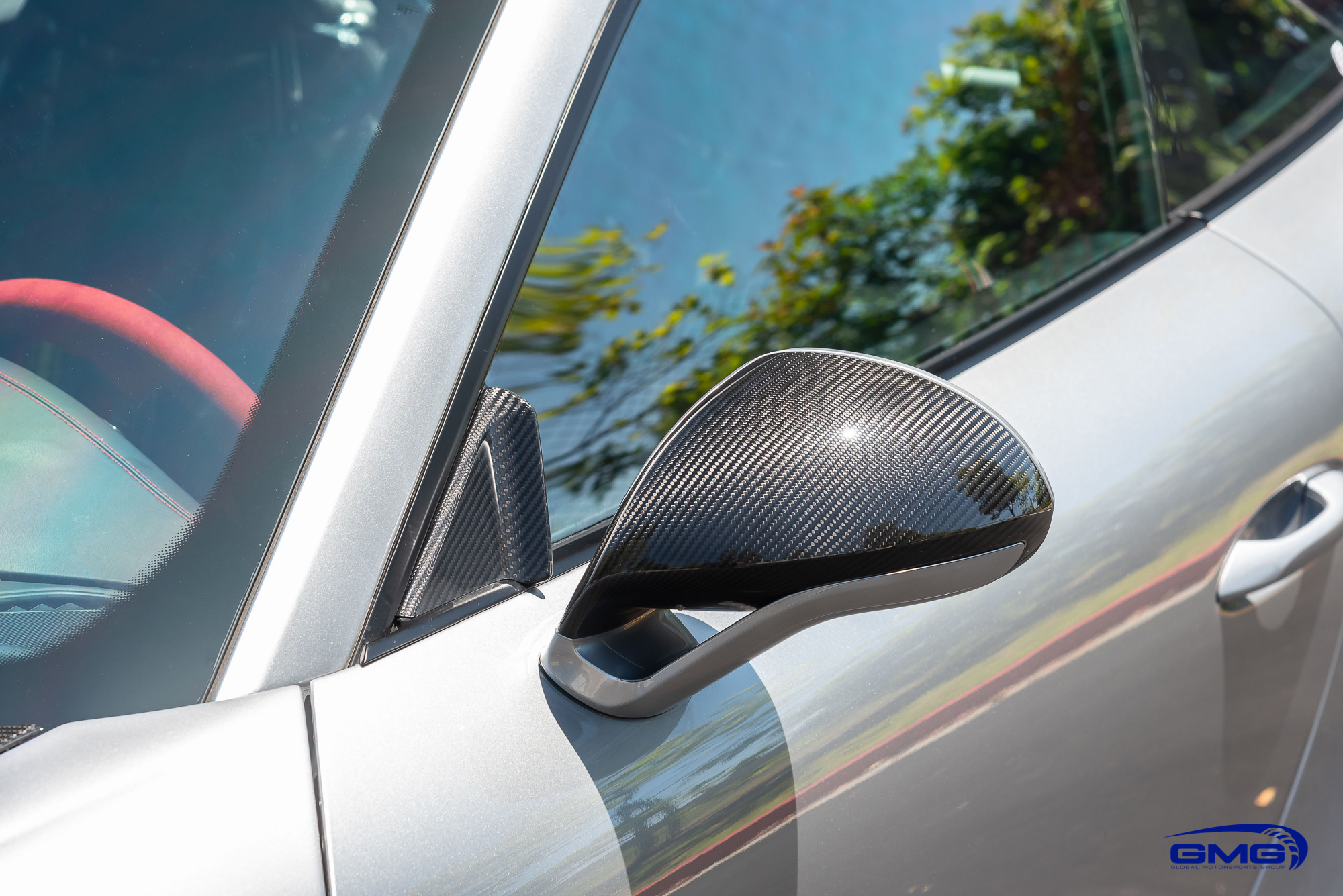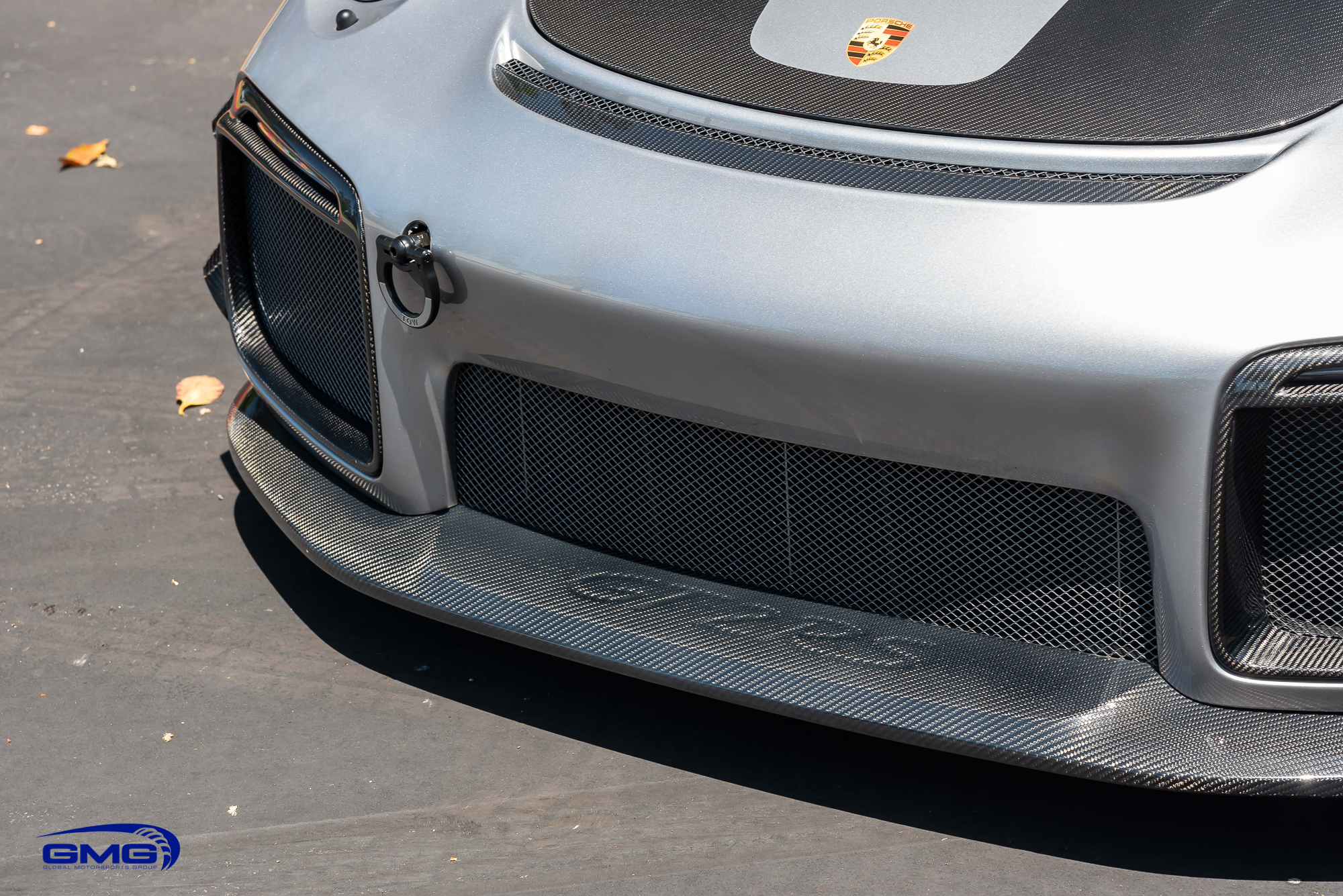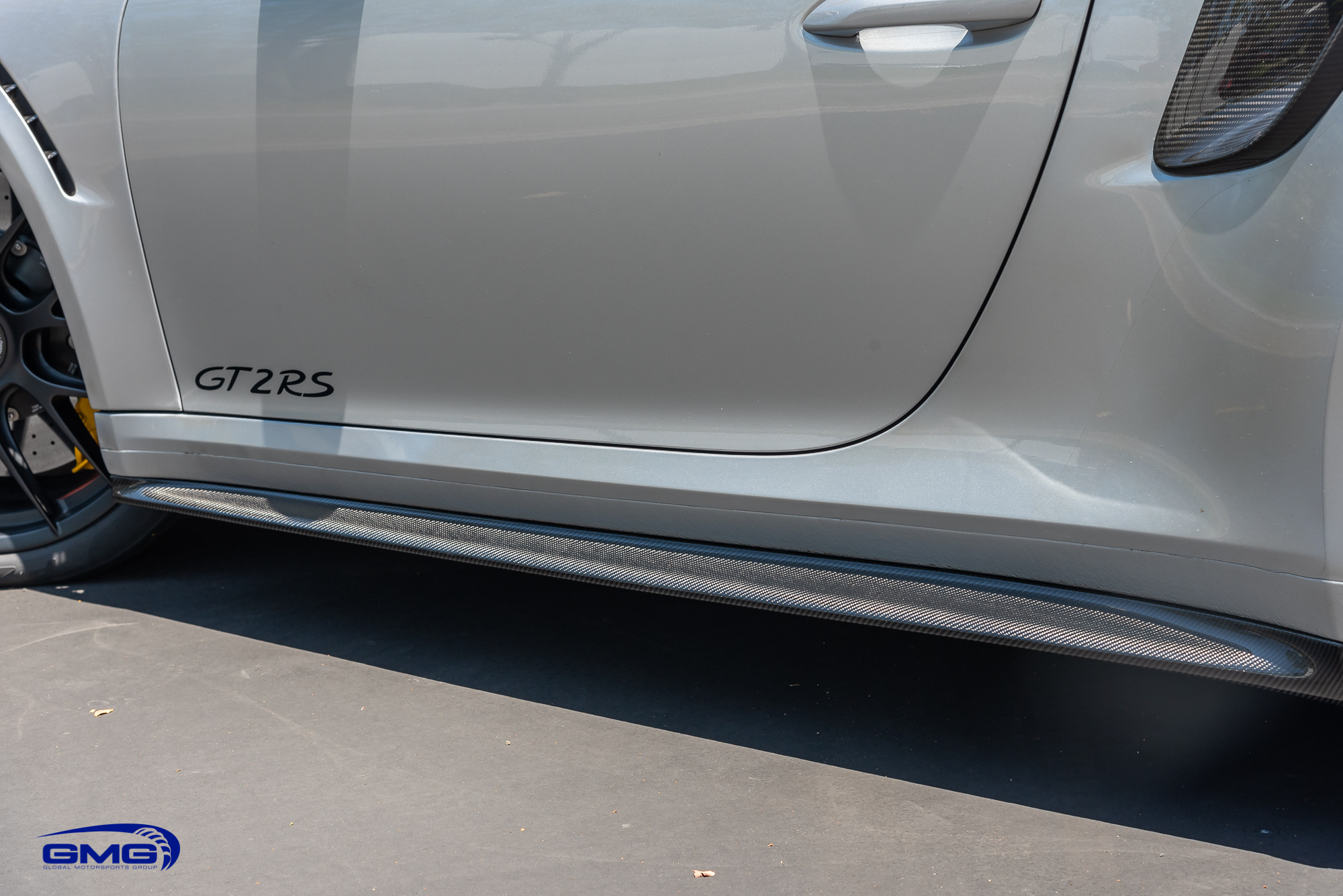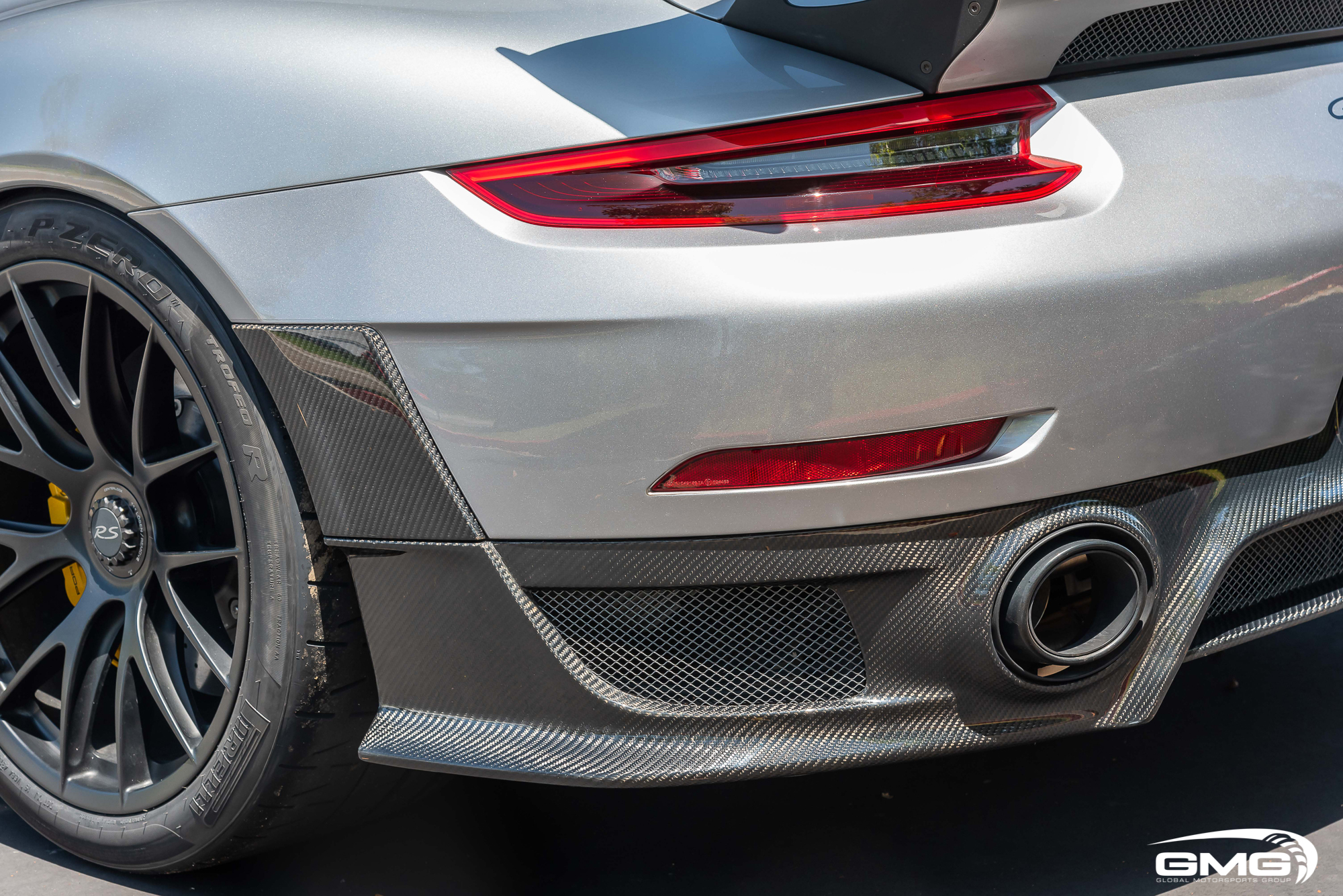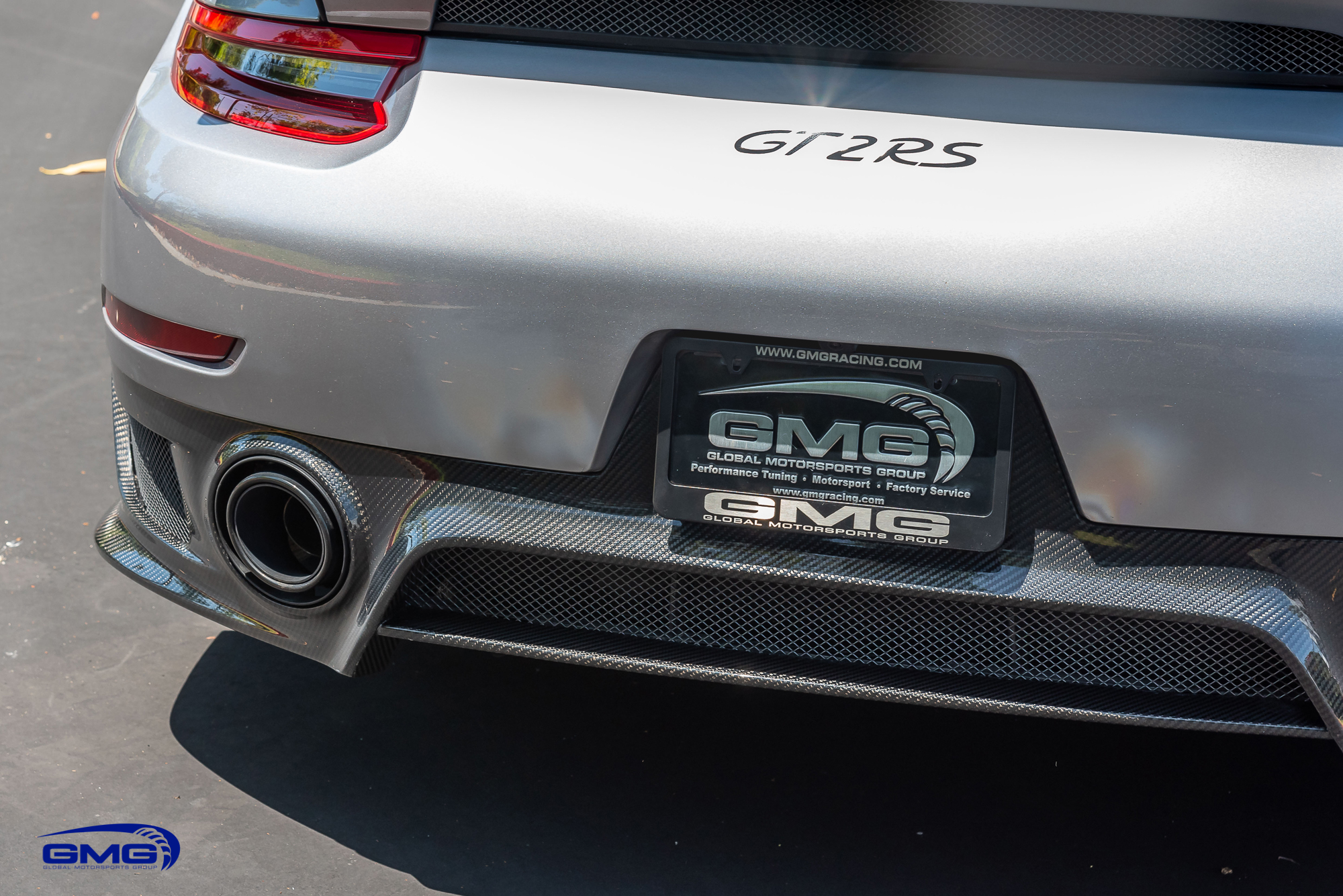 Now, this monster will not only tear up the track, it'll look great doing it!!