Sinister 991.2 Turbo S Cab with a hint of Chalk!
One of our very loyal customers regularly brings his 991.2 GT3 RS to us for service and track prep. Well, he wanted to give his wife's beautiful 991.2 Turbo S Cab a little makeover and some extra power! He wanted to give to her already gorgeous car a unique look without going too over the top.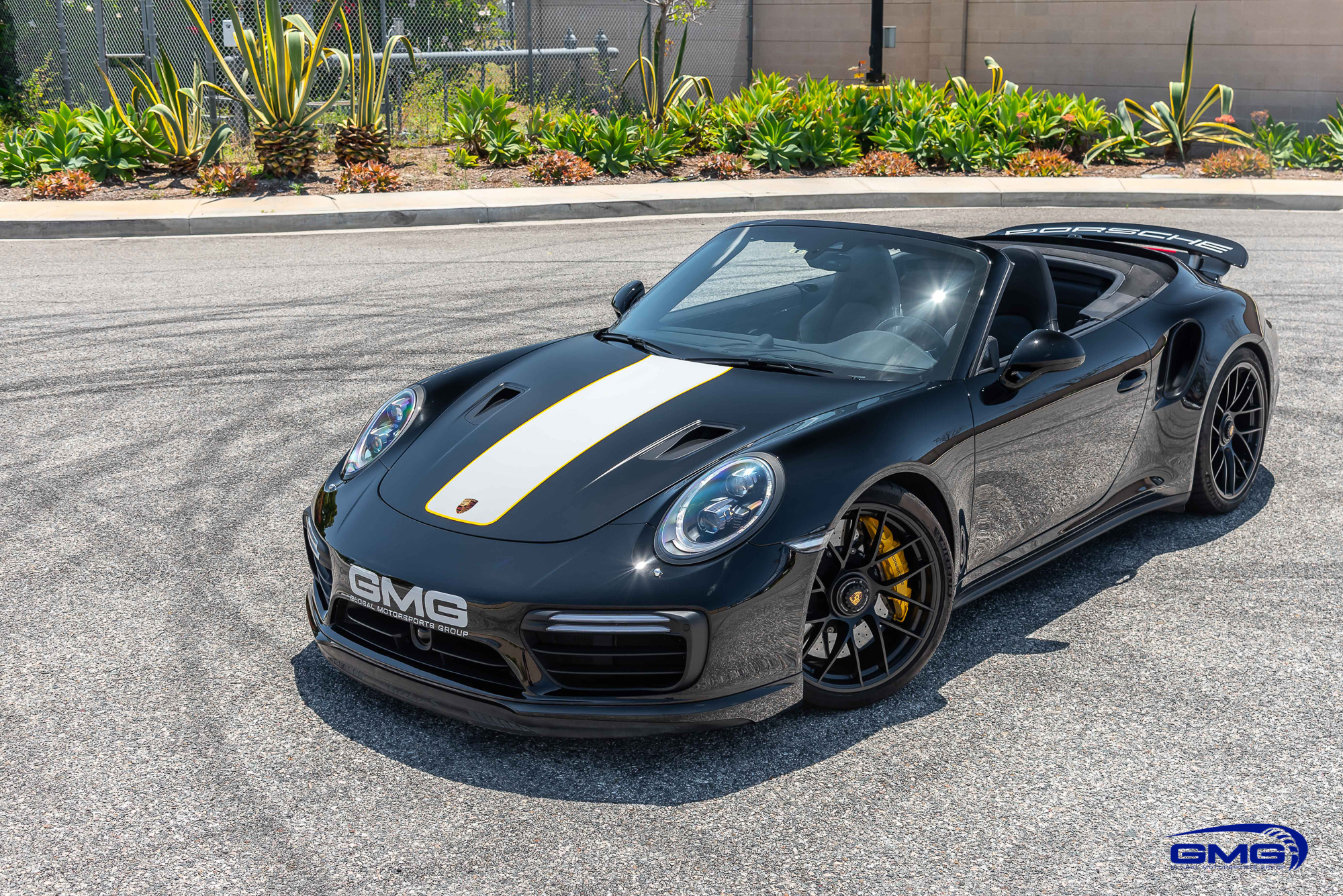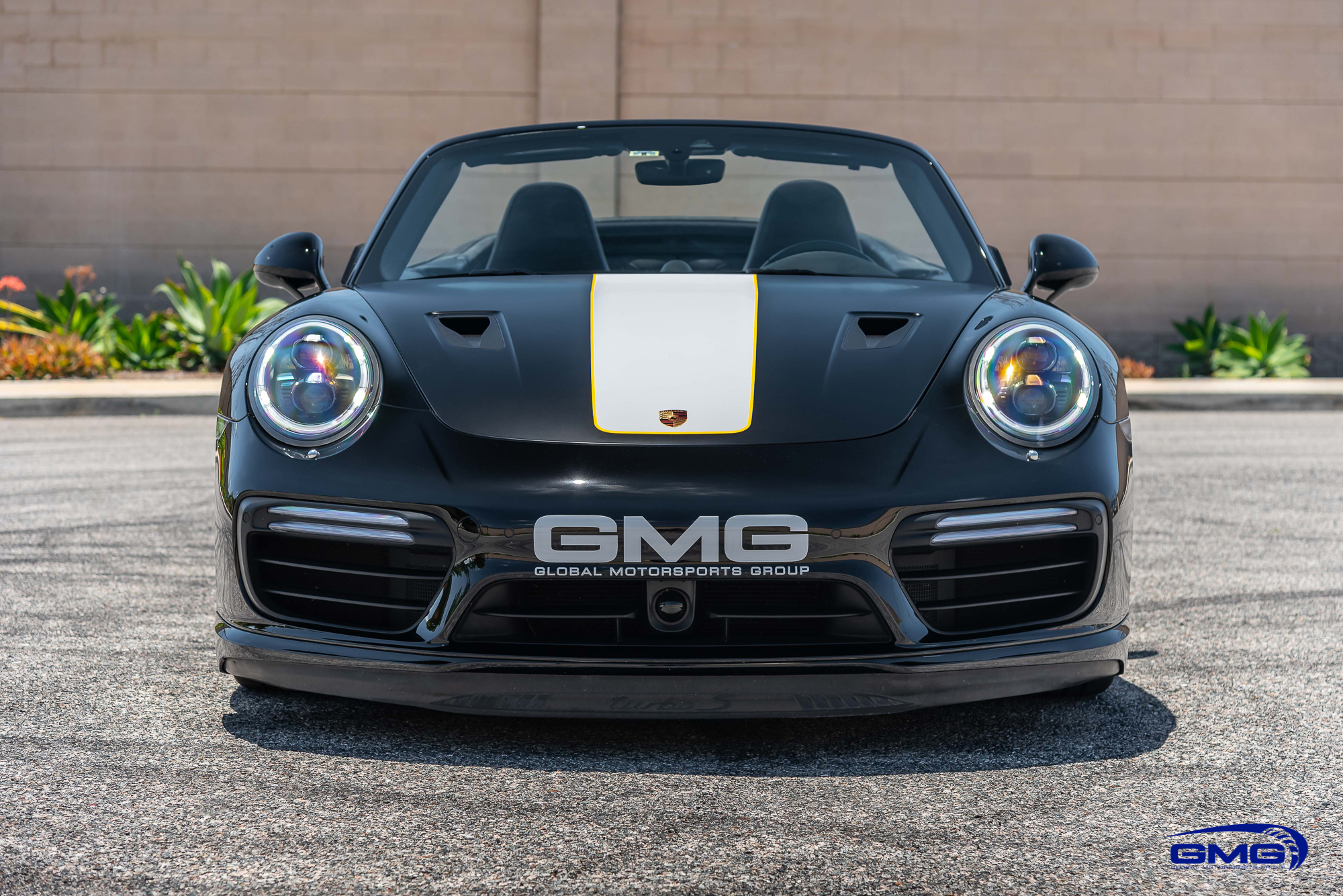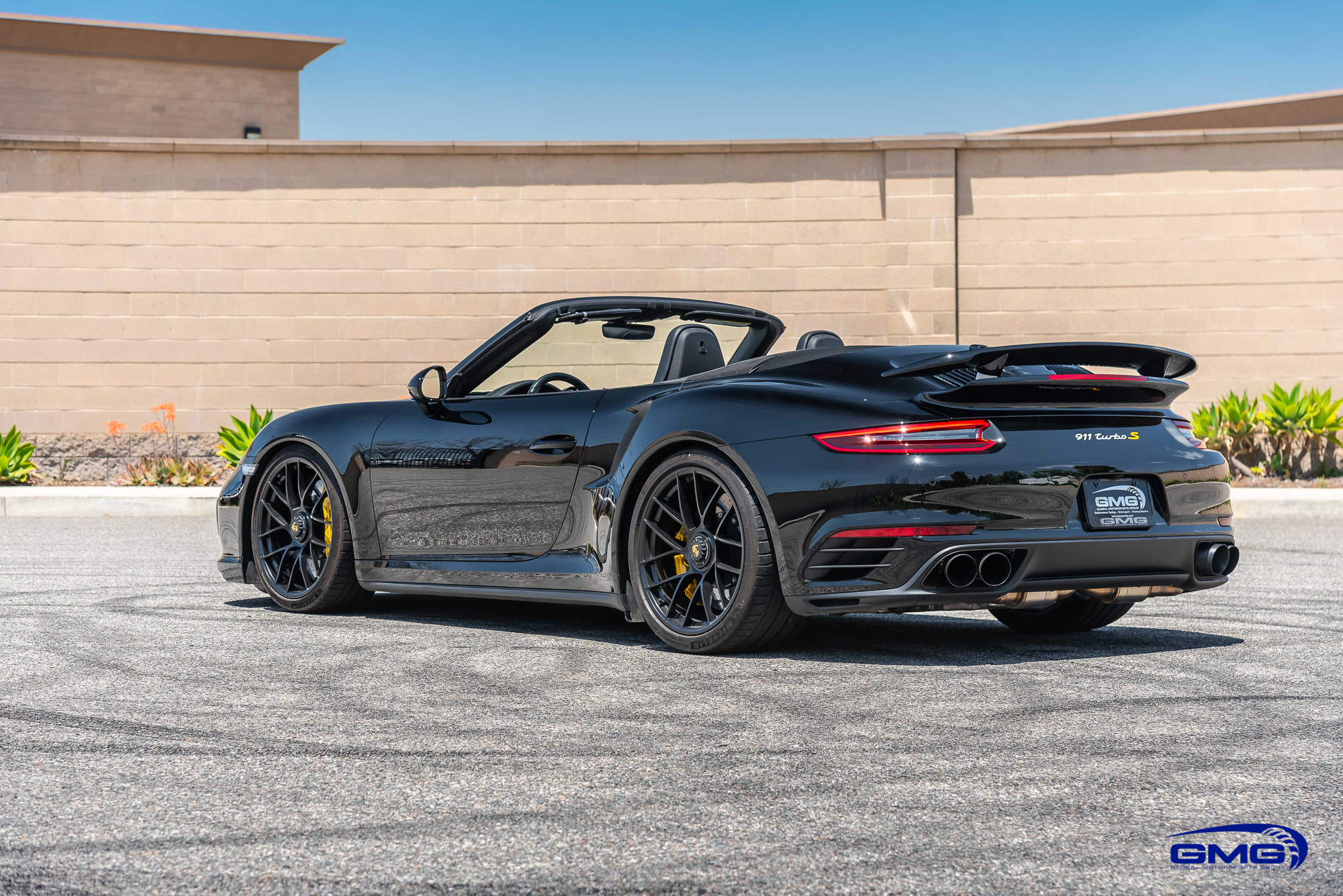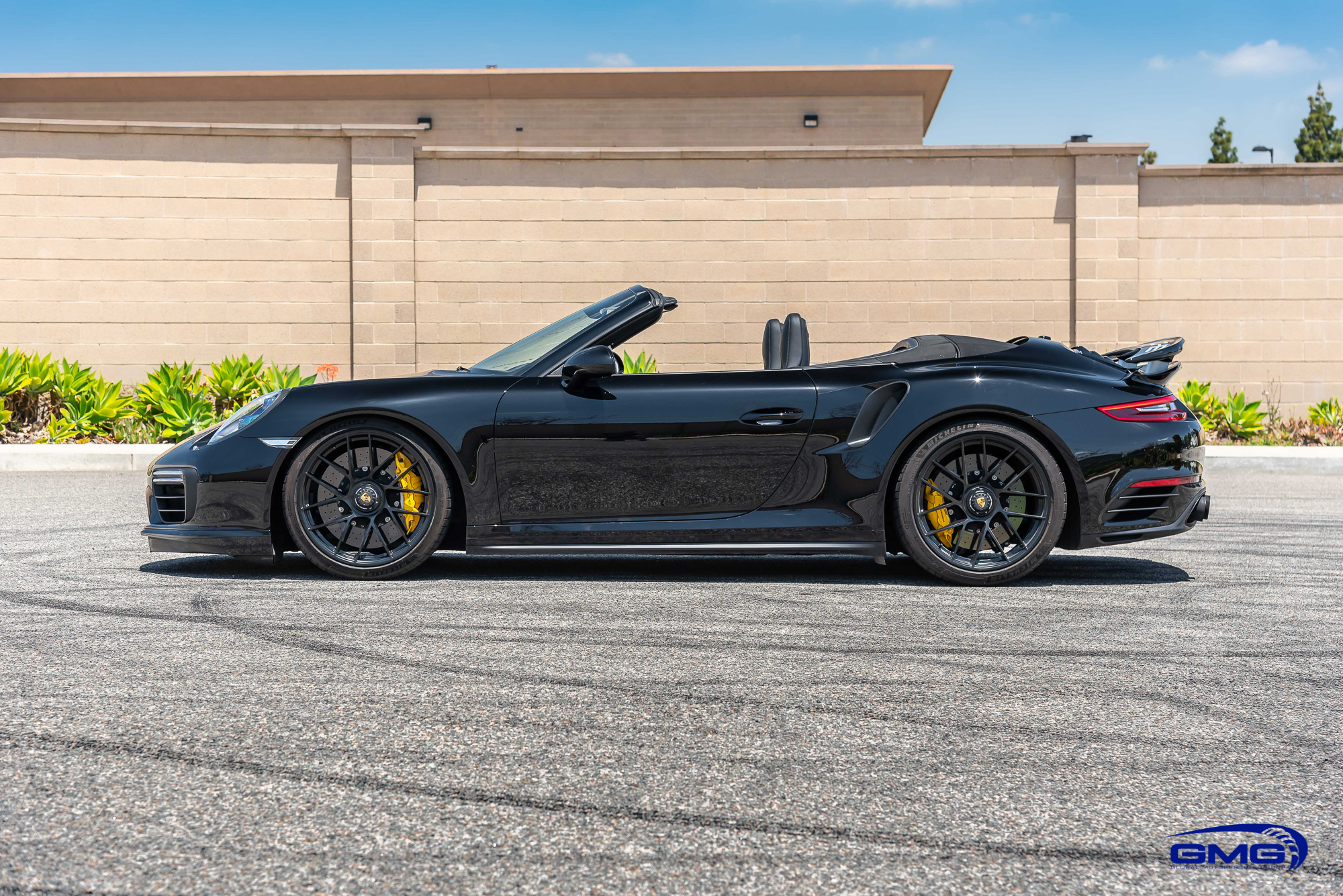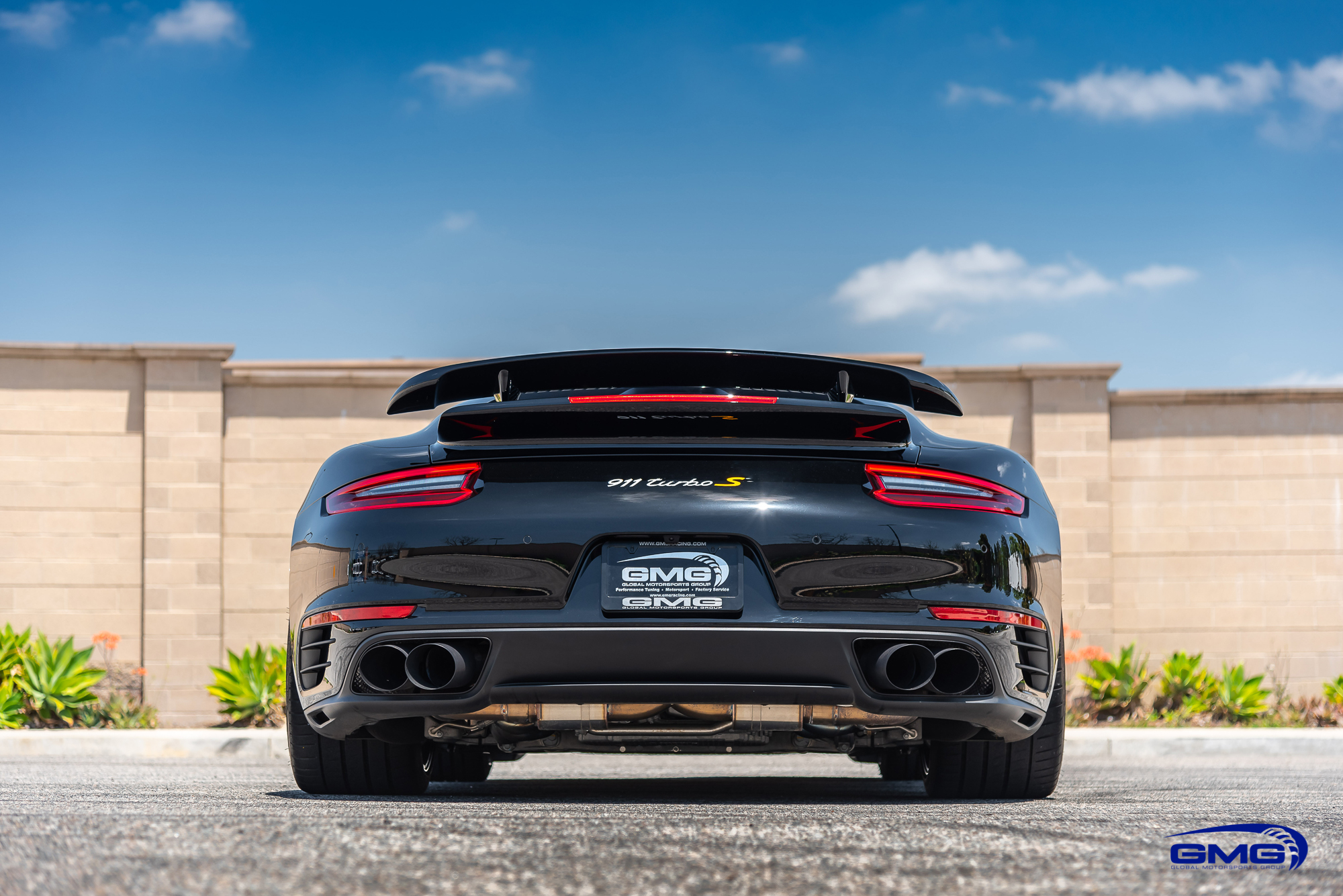 We installed a 991.2 GT3 RS style Carbon Fiber front hood, GMG Window Air Diffusers, and a Chalk stripe and decals around to give it a sportier look. We also Powder coated the wheels in Satin Black and aligned it with our Competition Setup.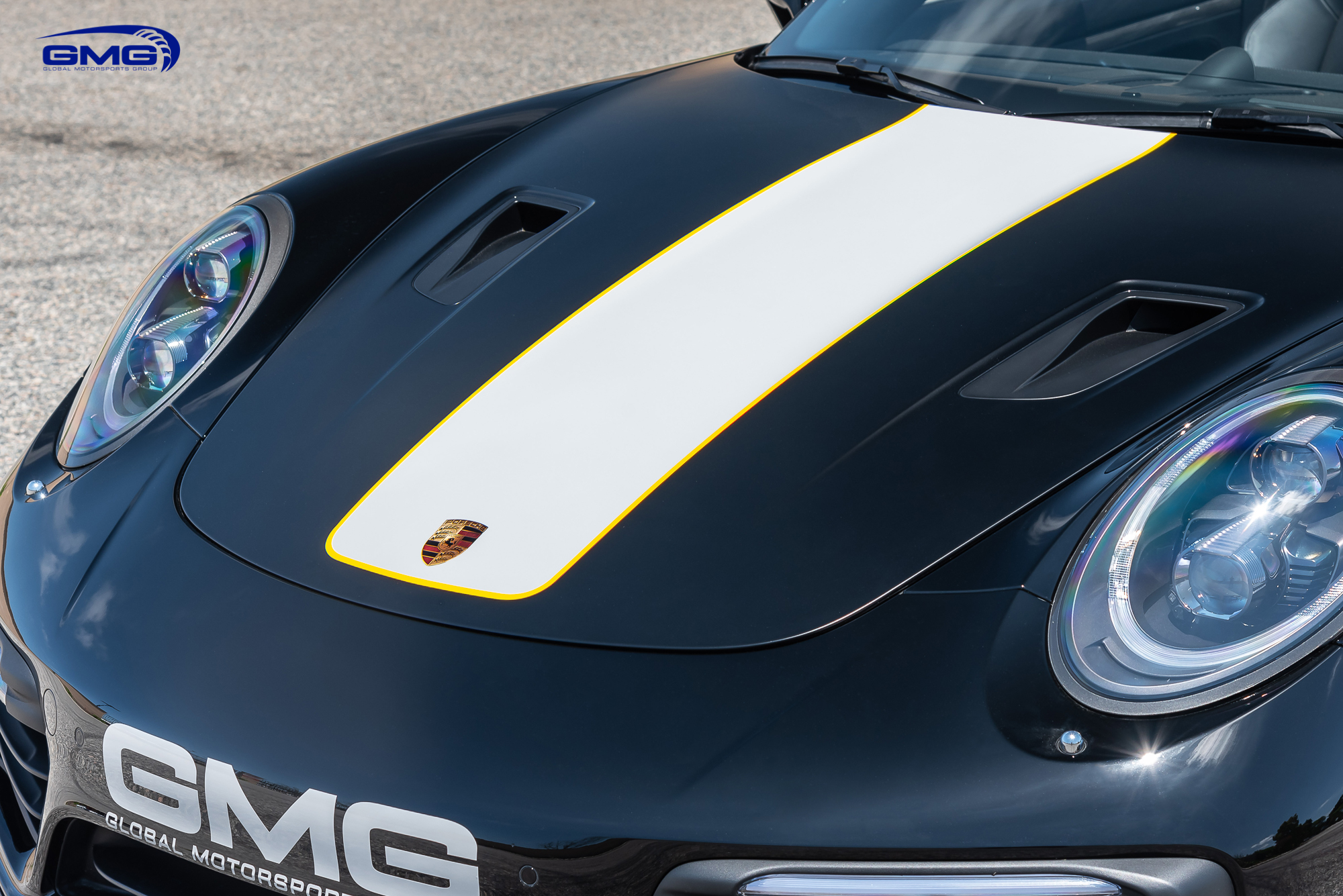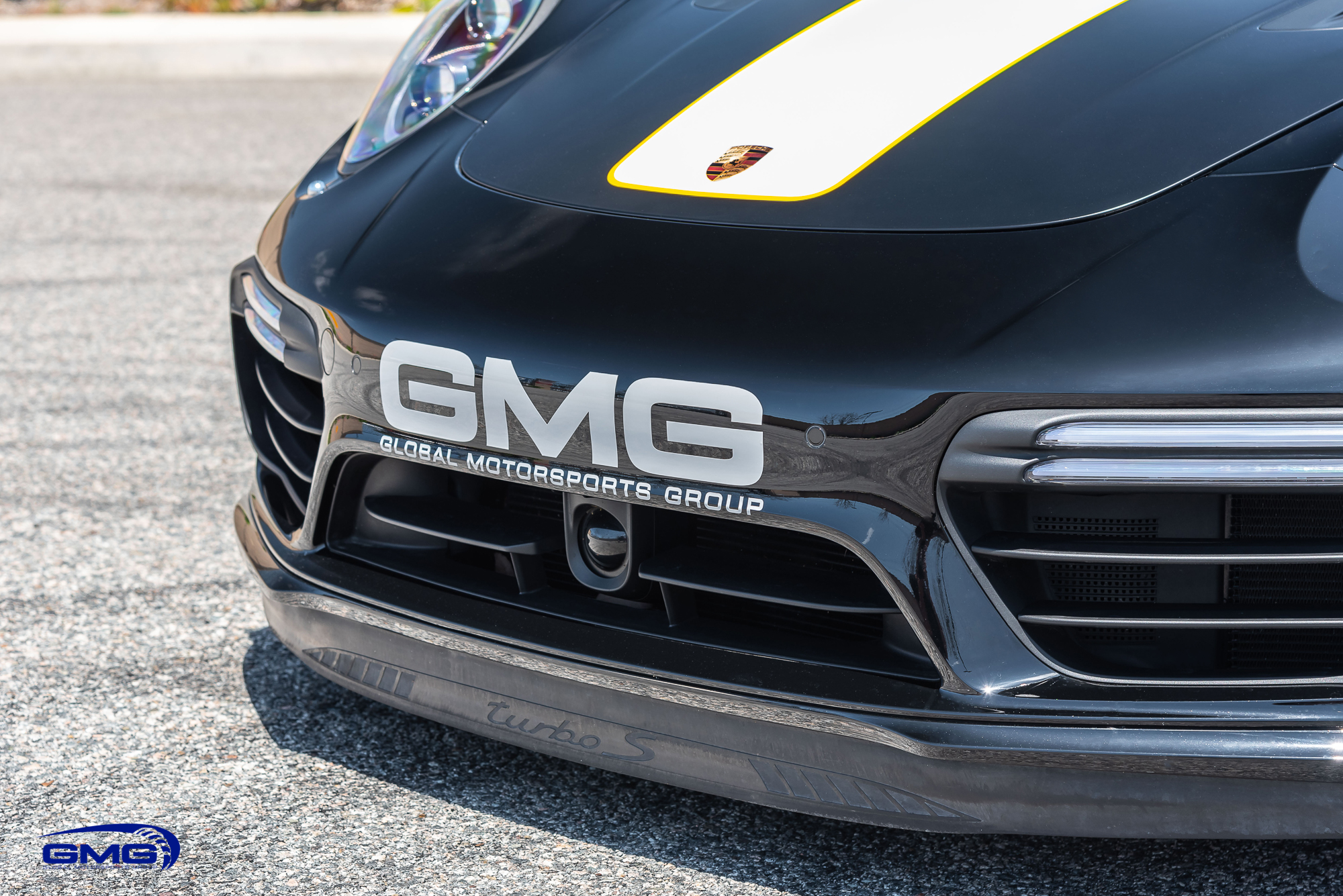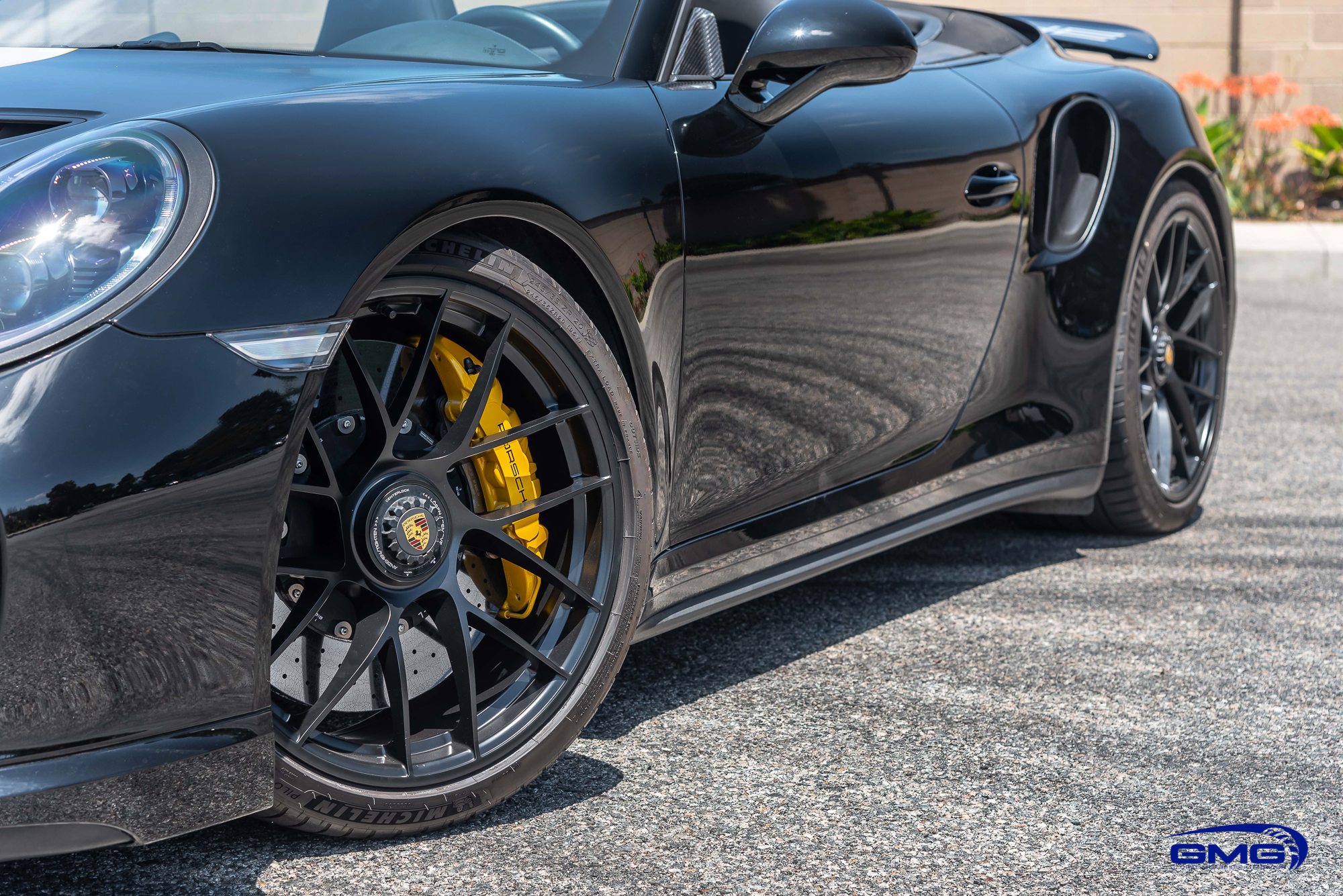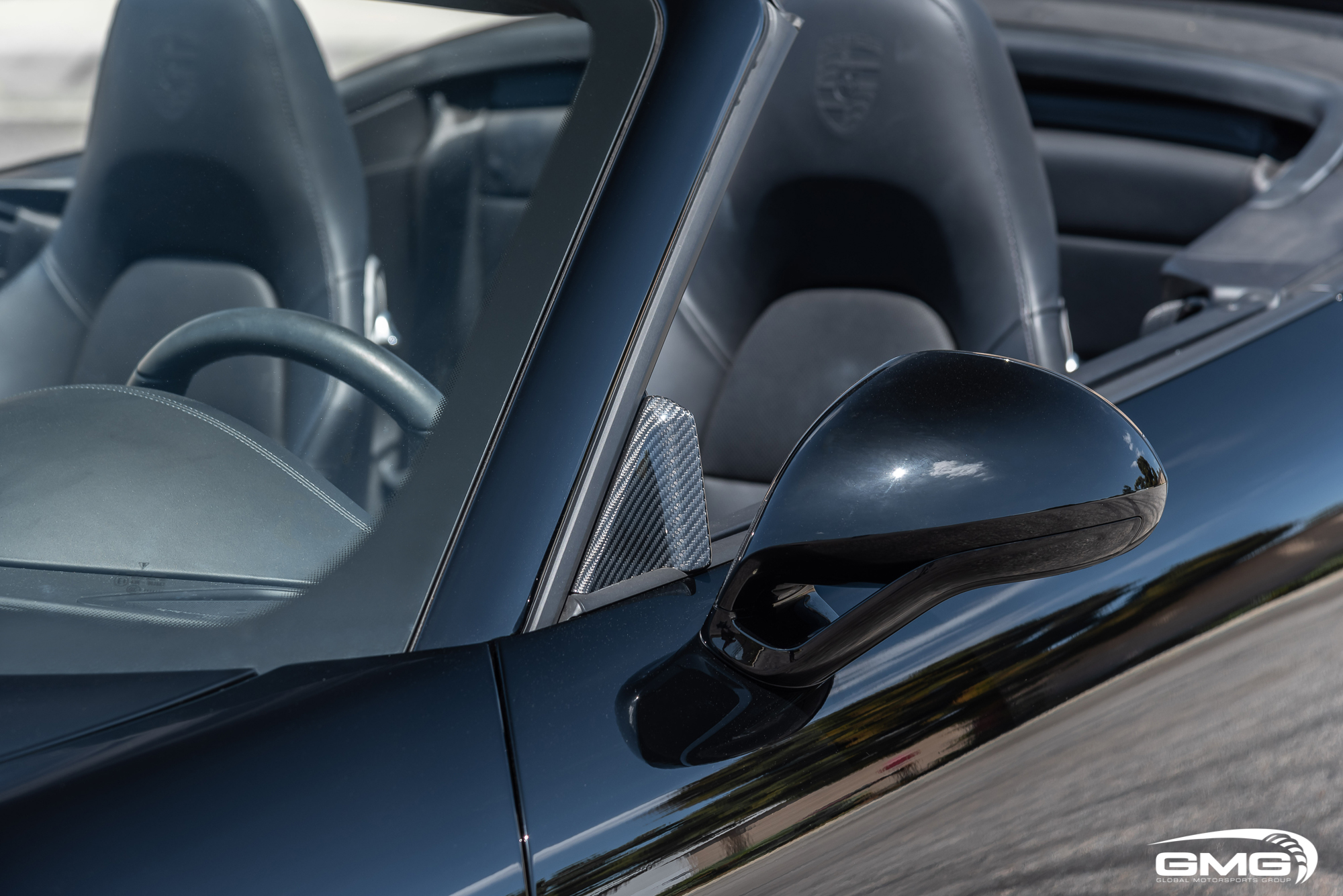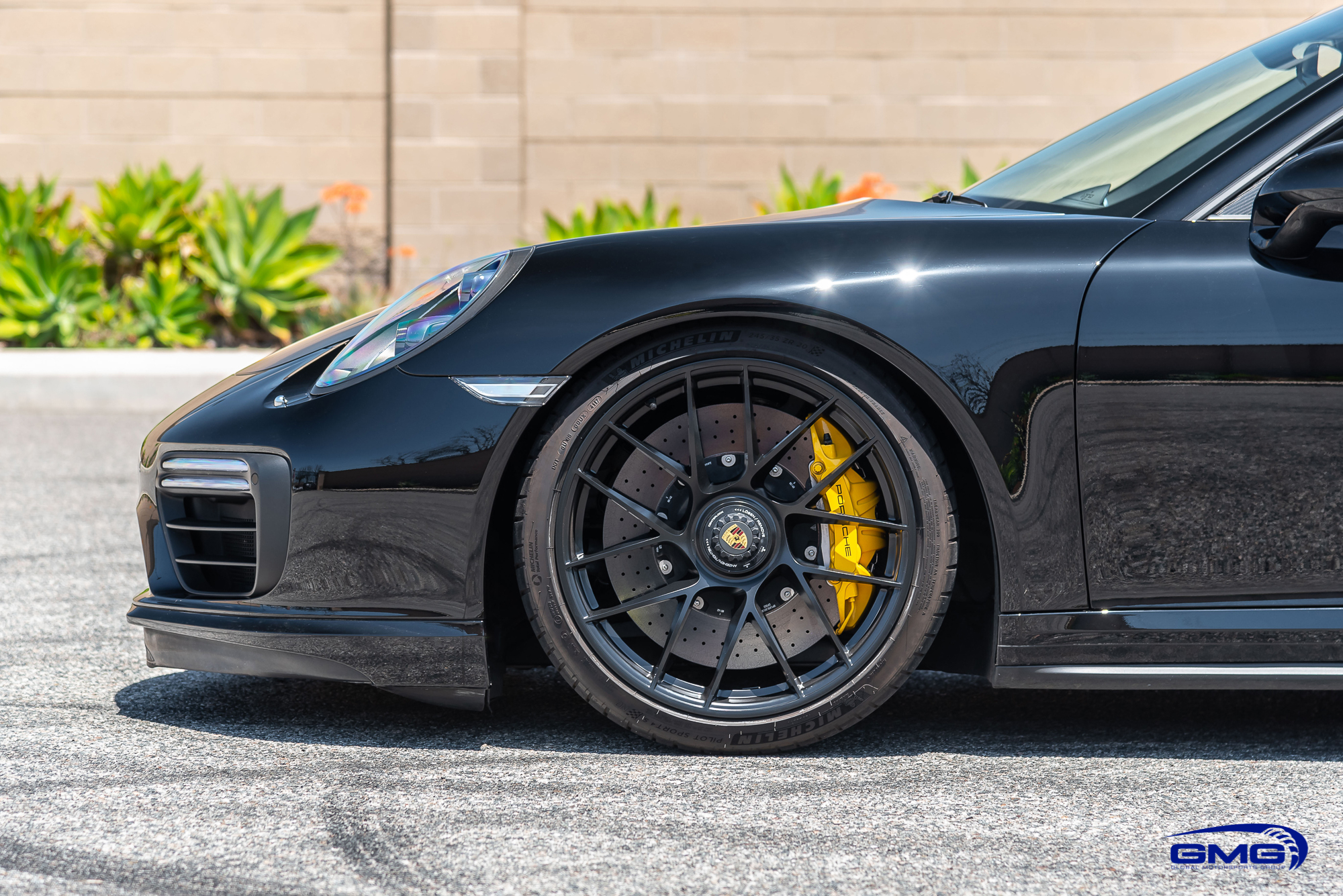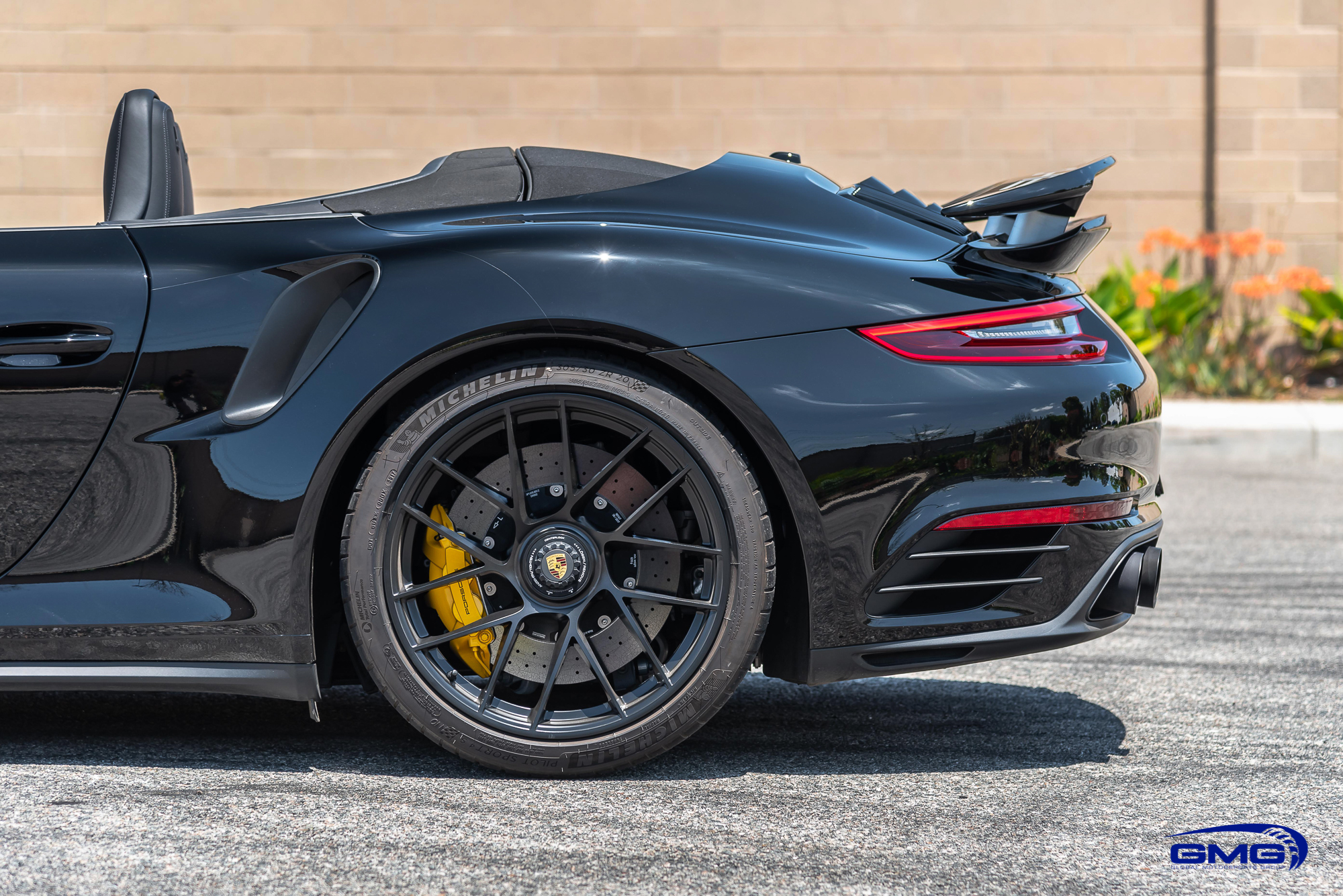 While we kept the exterior fairly modest, we did bump the performance up quite a bit! Installed on this beast is our GMG WC-Sport Exhaust System, GMG WC-Sport Headers, GMG WC-Sport Spring Kit, an EVOMS Stage 2 tune, and a BMC Air Filter!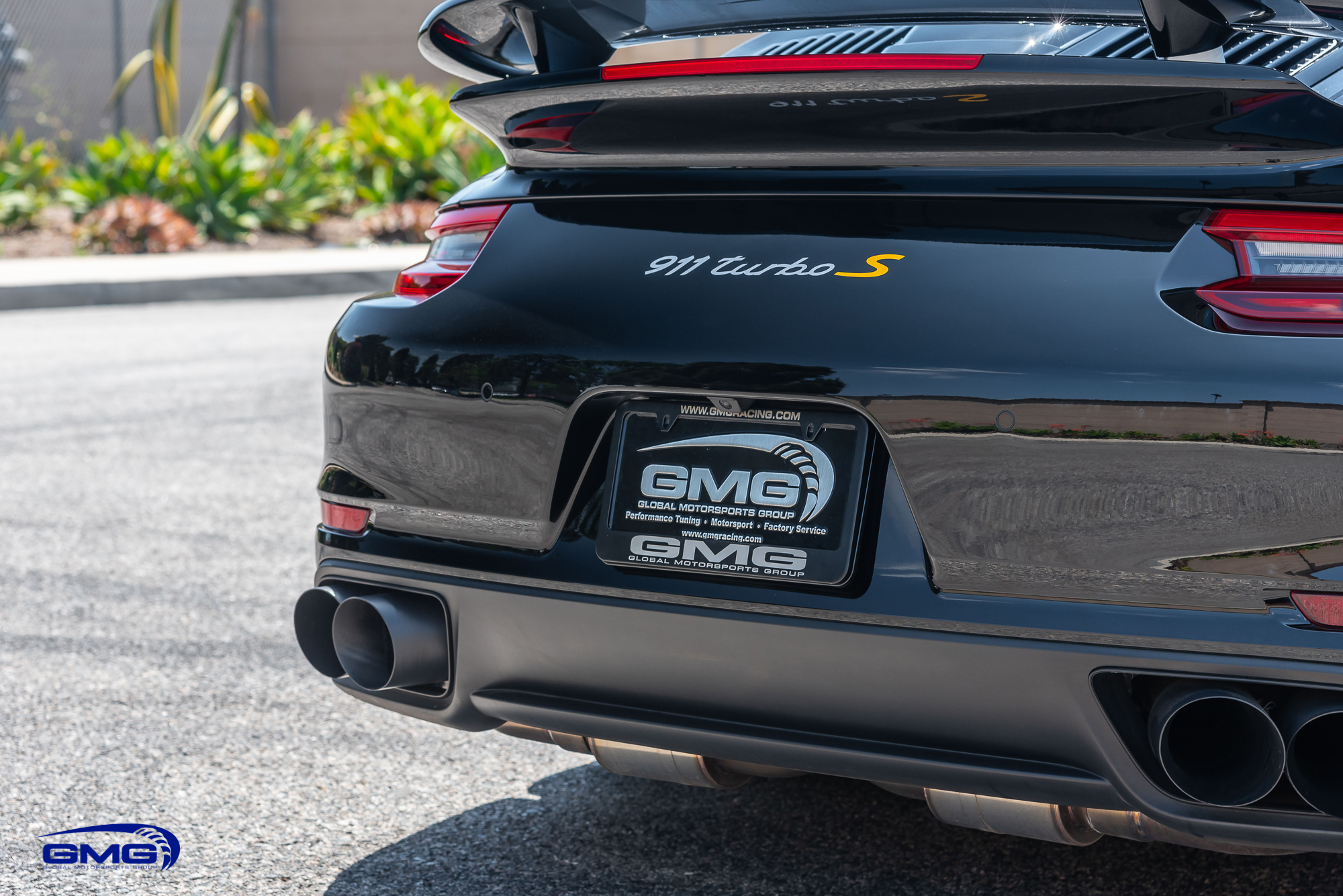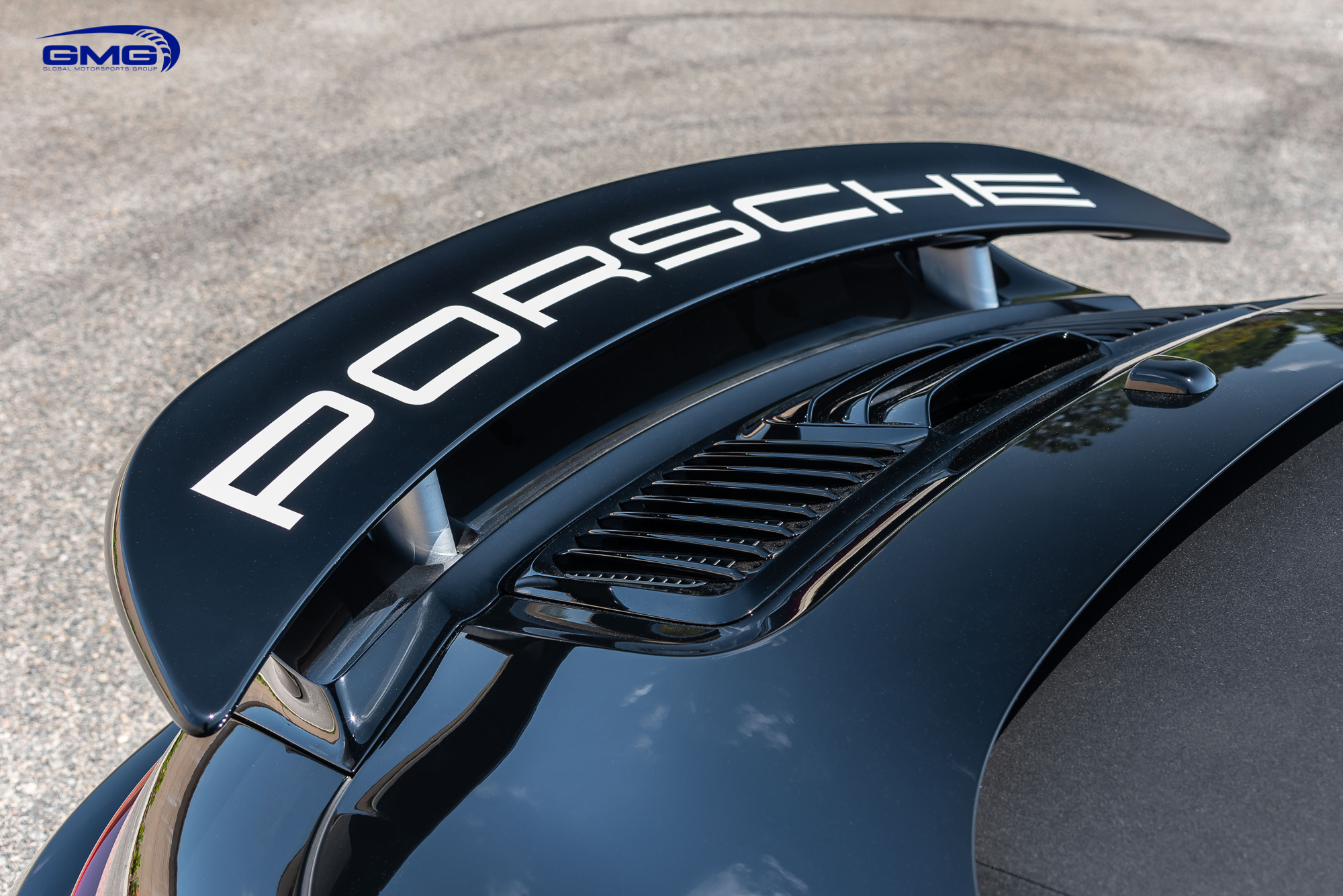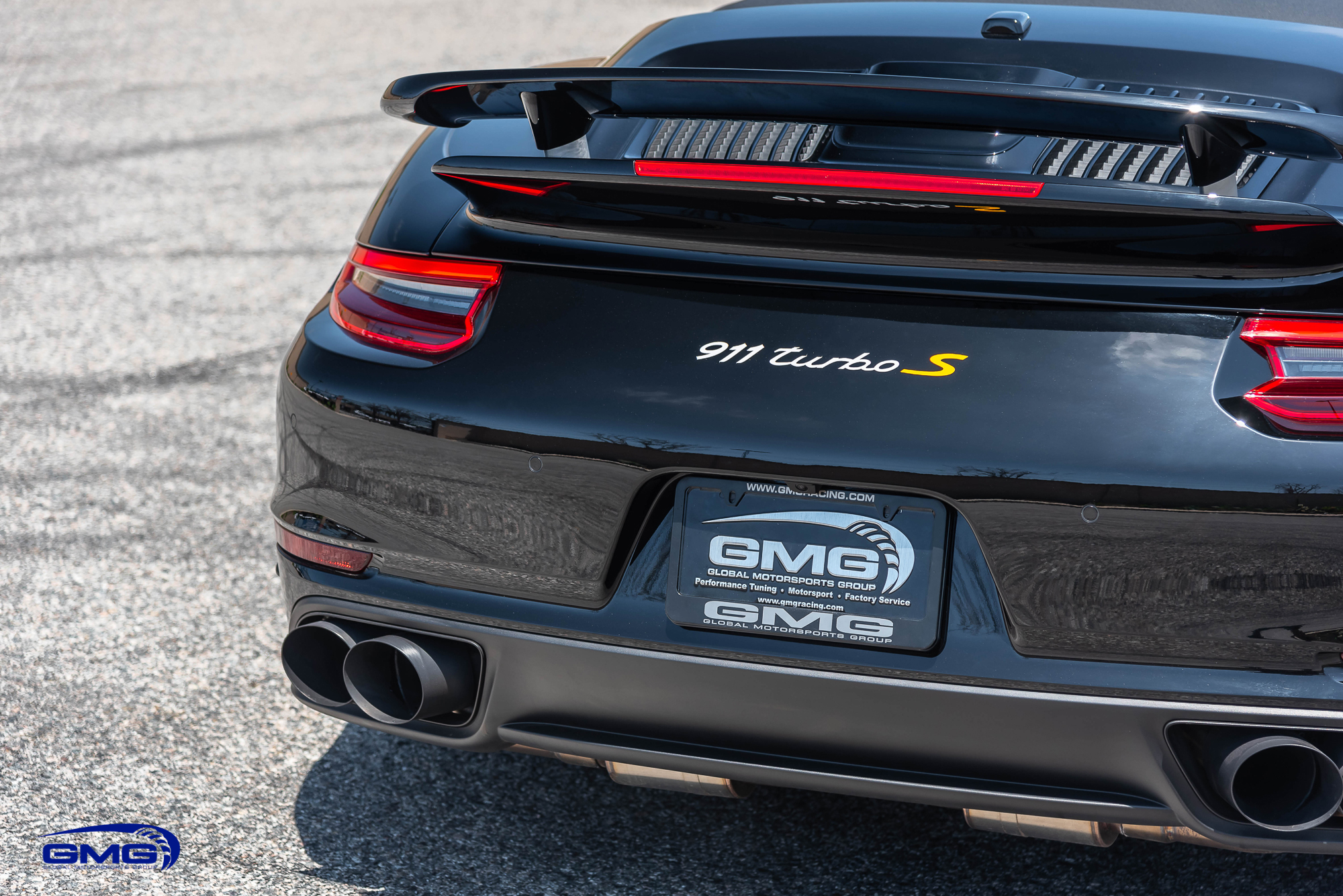 So, not only does this car look great, but it's also blistering fast and handles incredibly well! Hubby better watch out, the Mrs. will be on his heels around the track!