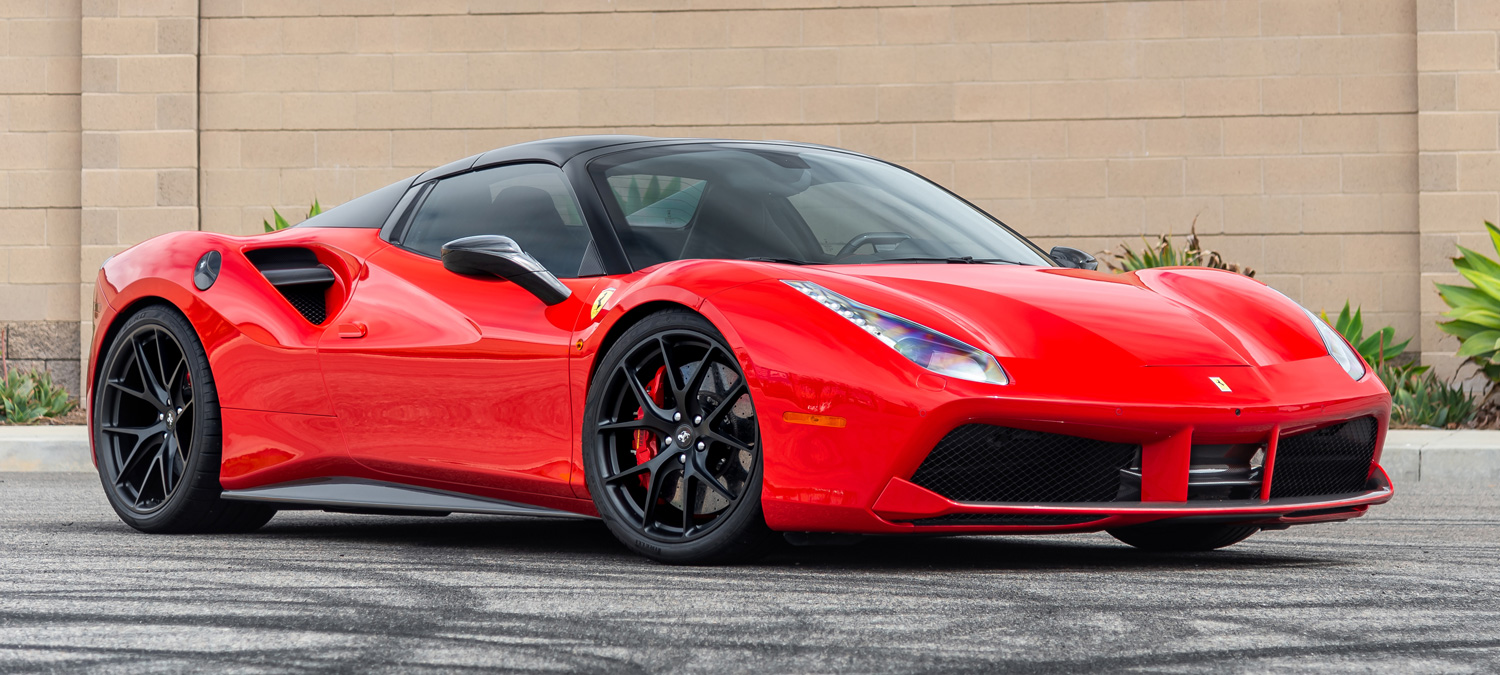 Novitec Ferrari 488 Spider
The Ferrari 488 is what many believe to be the beginning of a new direction for the Italian supercar brand. The mid-engine, twin-turbo V8, is something that hasn't been seen from Ferrari in decades, and it steers the mid-engine segment of the company away from what most people are used to. Nevertheless, its curvy styling and sleek lines are traditional traits that haven't veered off course.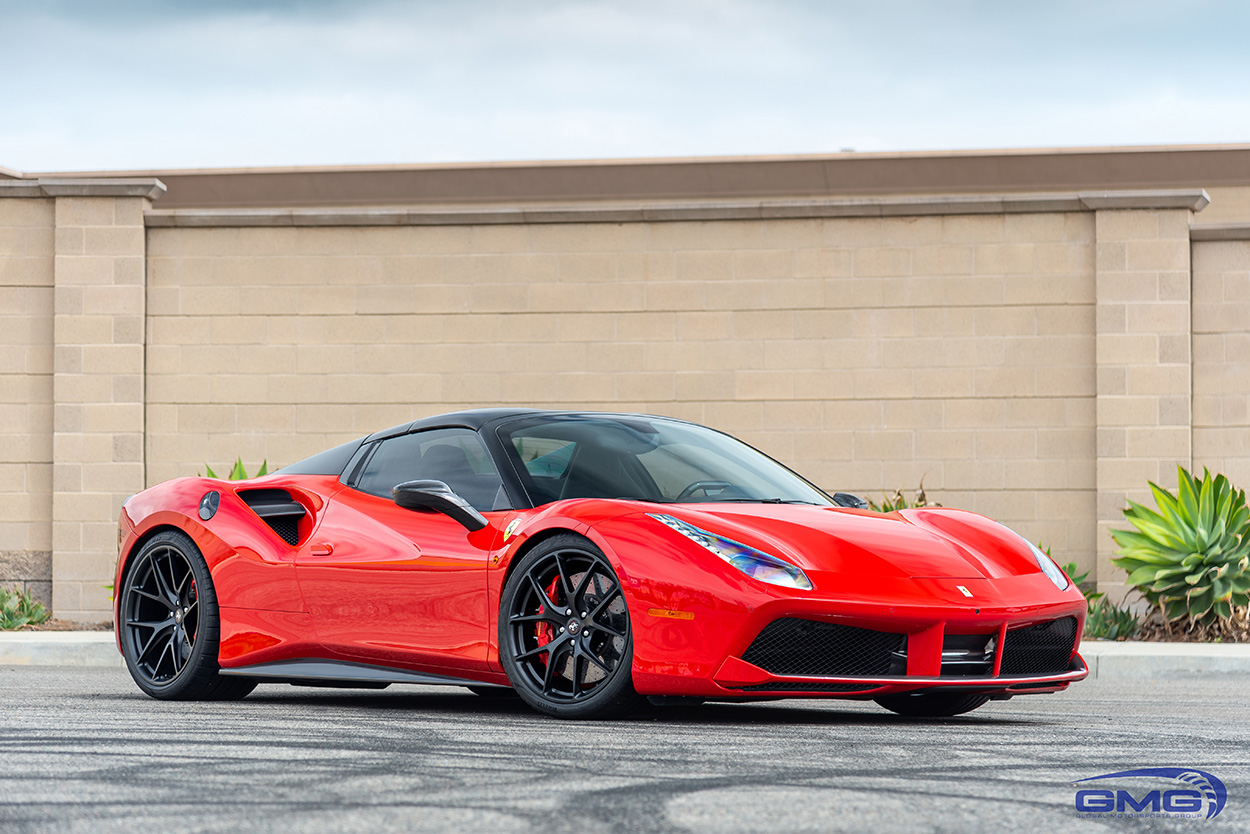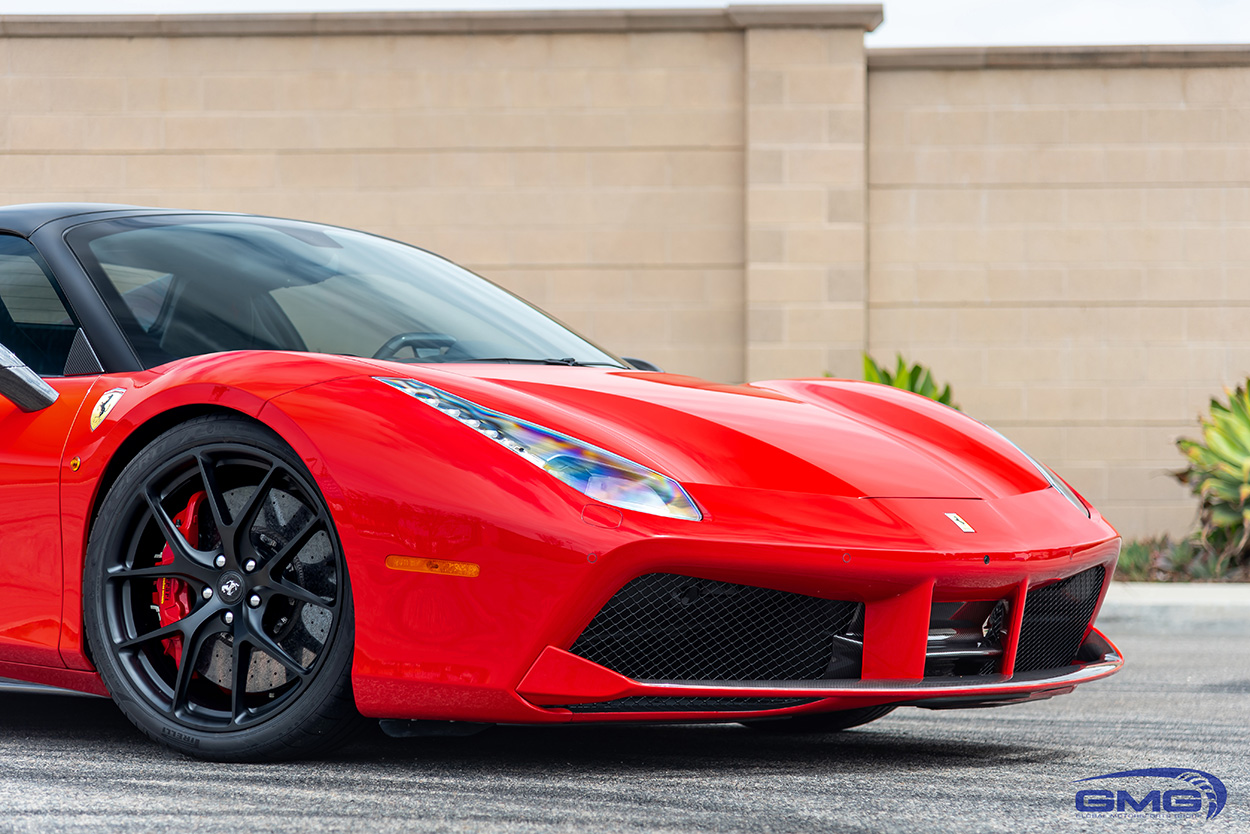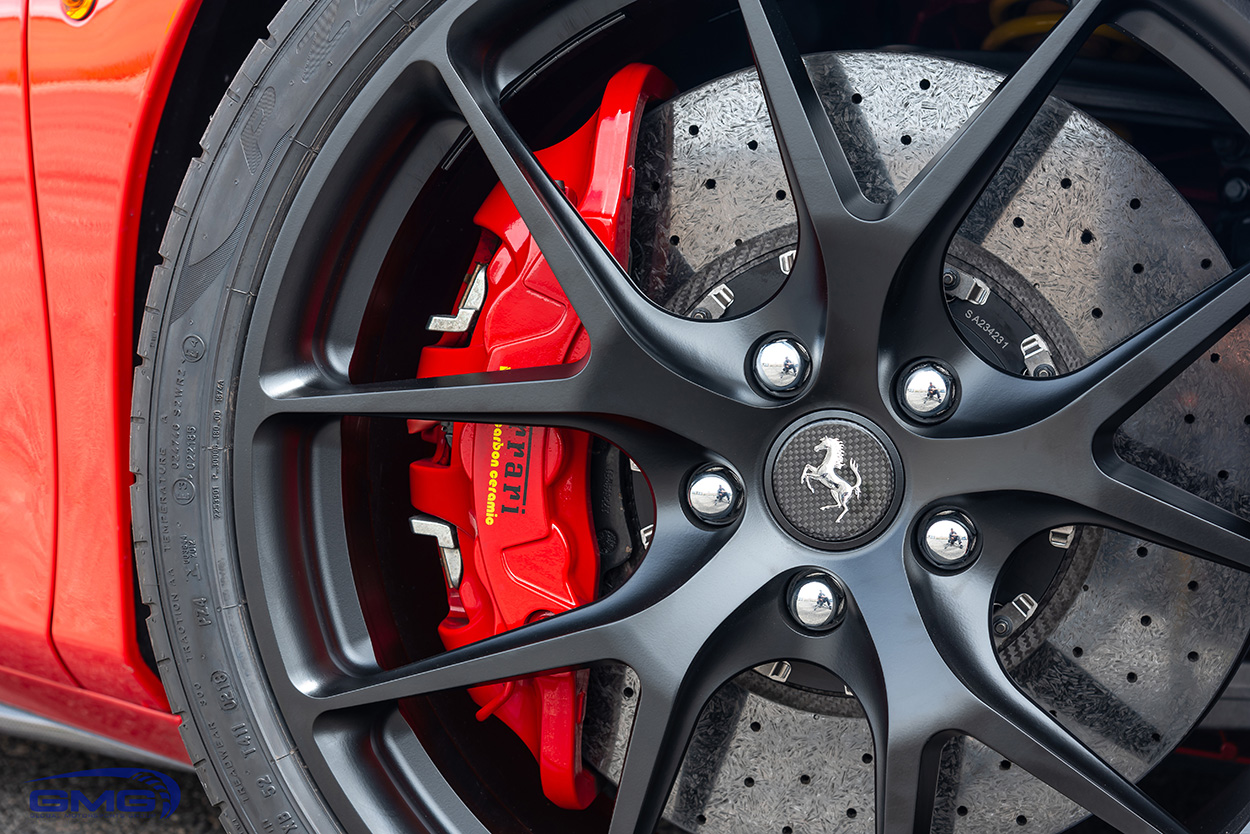 So, how can you make an Italian work of art look even better? Well, more Carbon Fiber and upgraded wheels of course!! This Rosso Corsa 488 Spider came in to our shop to be fitted with a set of HRE P101 wheels in satin black and a lot of Novitec Carbon Fiber goodies!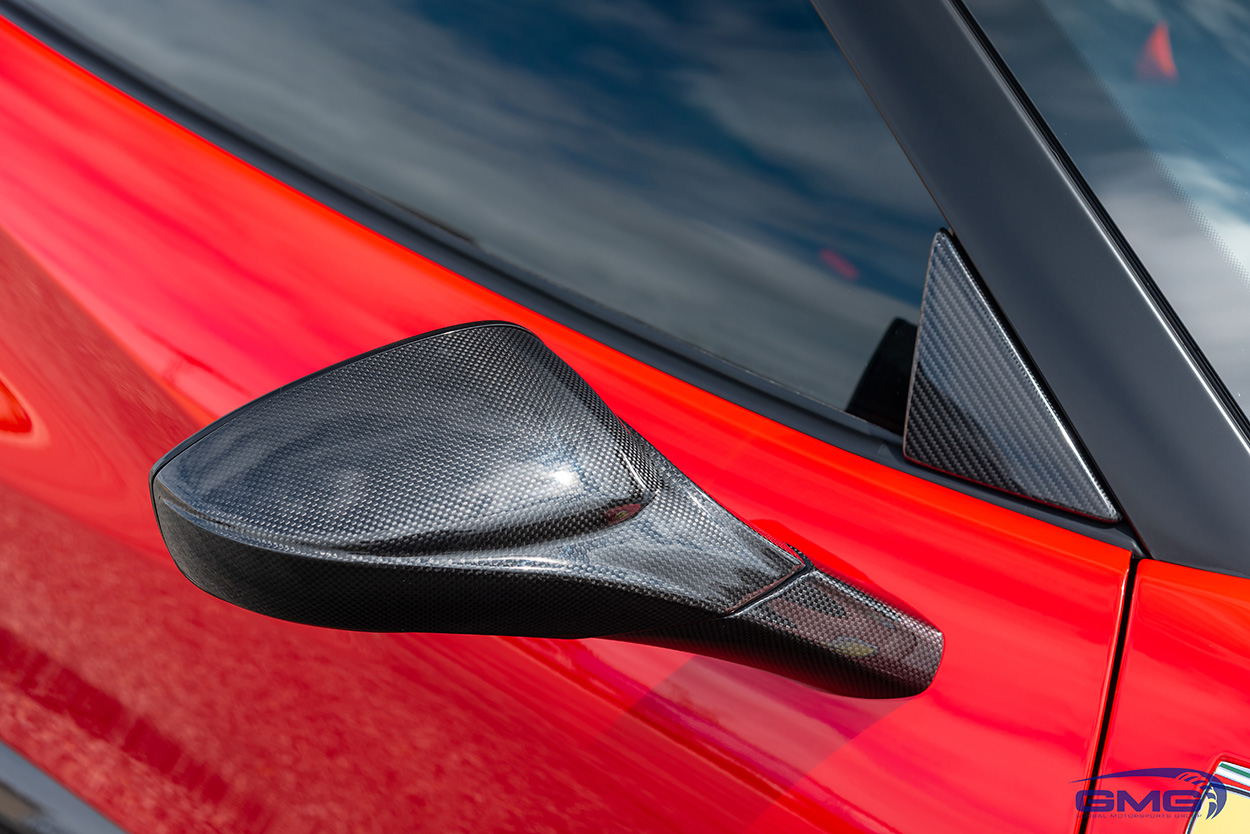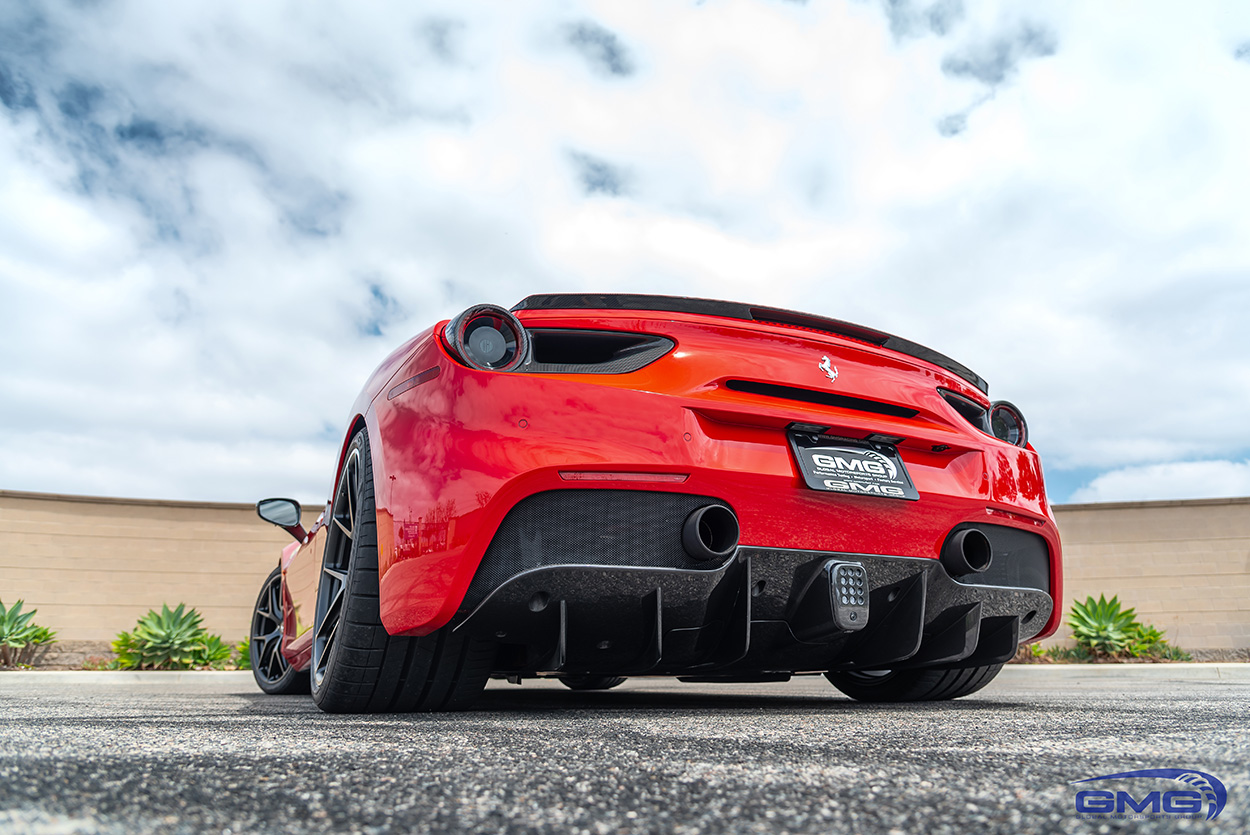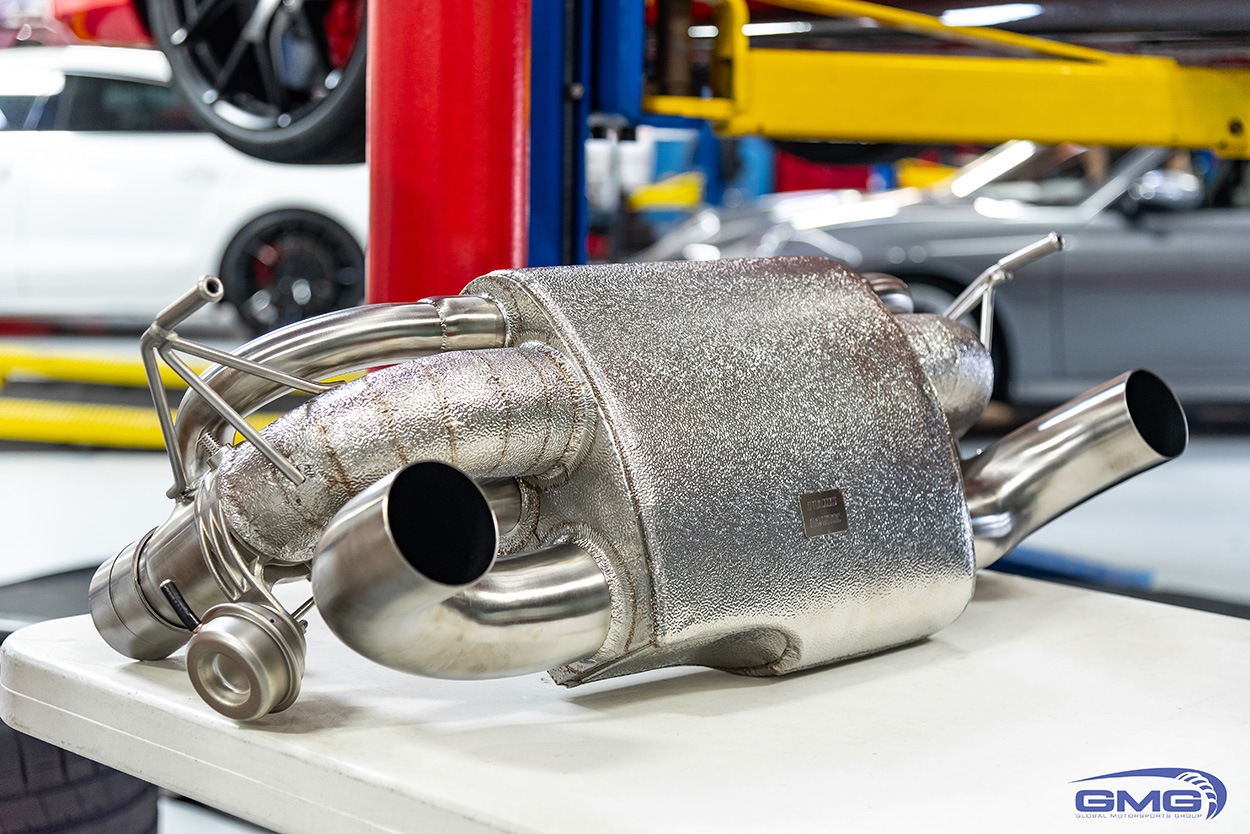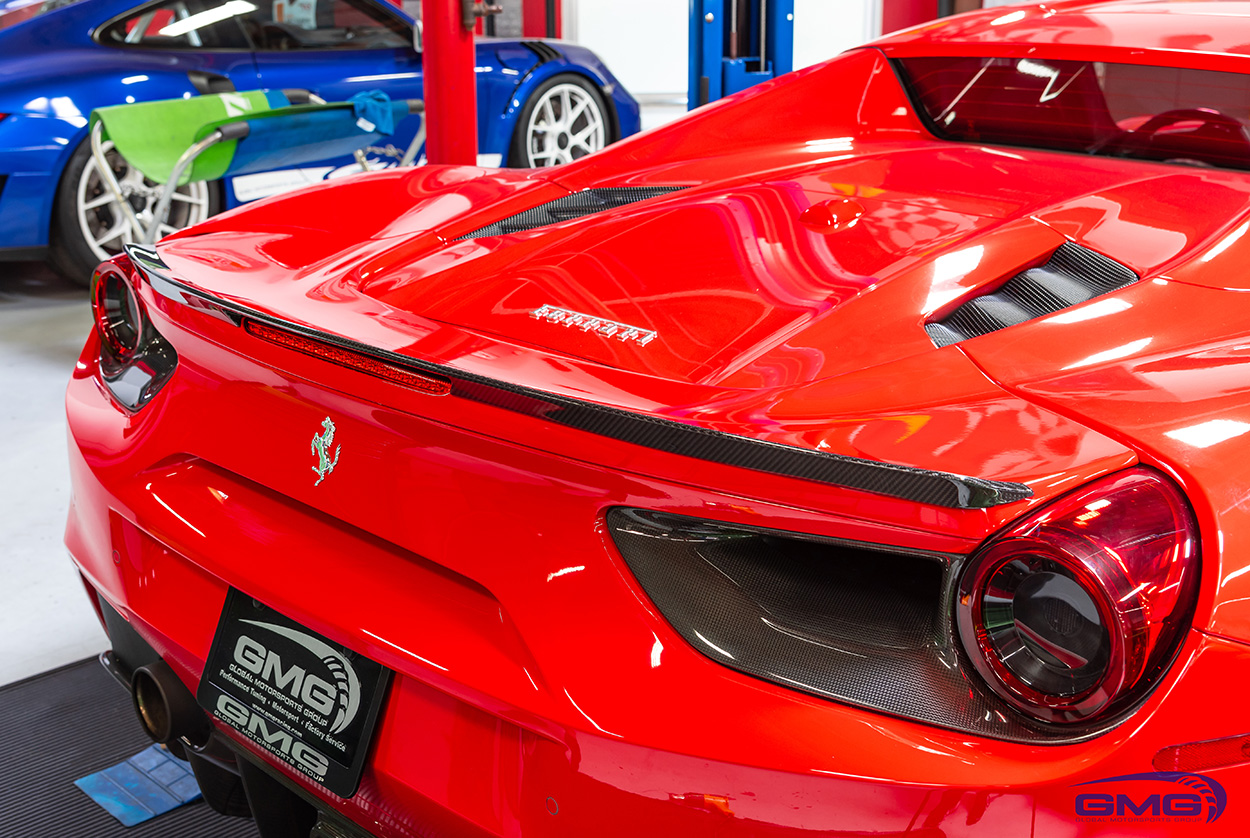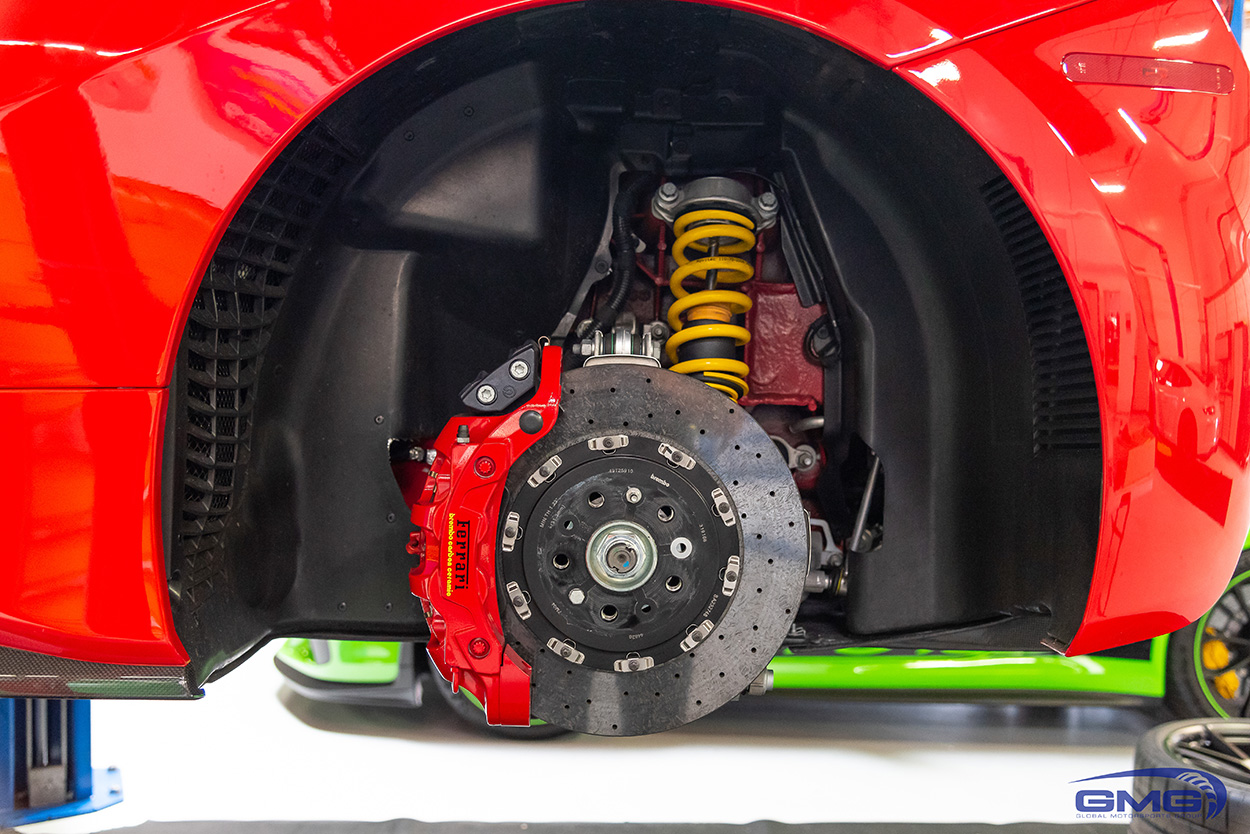 We installed a Novitec exhaust, Novitec lowering springs, Novitec Carbon Fiber front cover insert, Novitec Carbon Fiber side window triangle covers, Novitec Carbon Fiber taillight covers, Novitec Carbon Fiber rear spoiler, Capristo Carbon Fiber mirrors, and Capristo Carbon Fiber gas cap cover. Also added was the satin black wrapped roof and engine bonnet. The Novitec exhaust really gives brings back the classic Ferrari V8 sound that people love and the HRE wheels with the Novitec springs give it a much more aggressive stance! This stunning stallion is now LOADED with Carbon Fiber, as if this car didn't have enough from the factory!
The full list of modifications included:
HRE P101 wheels in satin black
Novitec exhaust
Novitec lowering springs
Novitec Carbon Fiber front cover insert
Novitec Carbon Fiber side window triangle covers
Novitec Carbon Fiber taillight covers
Novitec Carbon Fiber rear spoiler
Capristo Carbon Fiber mirrors
Capristo Carbon Fiber gas cap cover
For information on any of the parts listed in this build please contact GMG Racing at – 1.714.432.1582 or email Sales@gmgracing.com