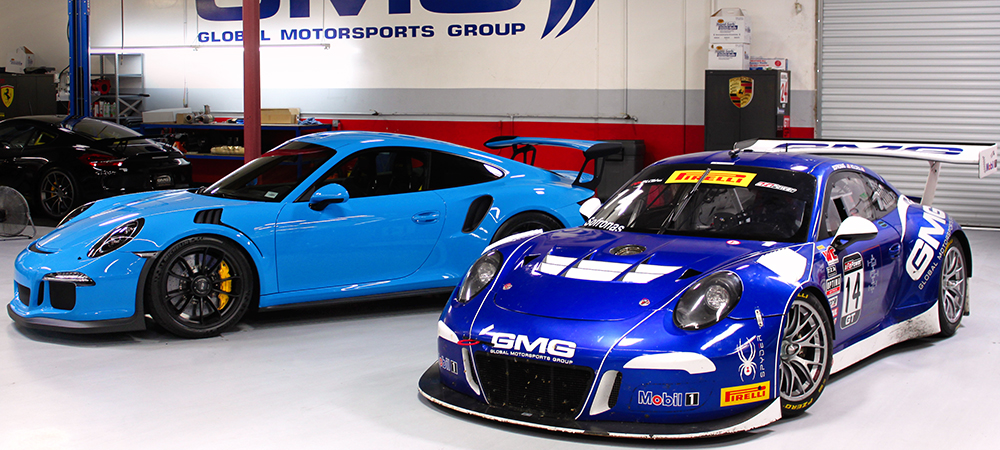 Mexico Blue Porsche 991 GT3RS
We had this beautiful PTS Mexico Blue Porsche GT3RS in our facility this week to receive a few GMG components. The beautiful color with the contrasting yellow stitching on the interior makes this GT3RS a truly bewitching car.
Parts Used:
-GMG Stainless Headers
-GMG Ceramic-coated WC-GT Center Section
GMG HEADERS & CENTER SECTION
The owner of this GT3RS opted for our popular GMG Racing Header and Center Section. Our headers and center section combine to add 17-24whp to the already potent 500hp that the 4.0 liter flat 6 produces. Our client appreciated the added power and exotic noise while still retaining the stock side mufflers, and function of the exhaust valves that our exhaust provides. While the center section and headers were added, we leave the stock side mufflers in place to ensure mid-range power is not affected along with keeping the valves functioning. Each header is meticulously TIG welded and hand fabricated in Southern California. We believe running without catalytic converters on the street is generally not a good idea due to the smell and CARB issues, which is why our headers utilize high-quality German-made 200 cell high-flow catalytic converters.
As with GT4's, we have seen GT3RS cars come with varying alignments off the show room floor; for this car we dialed the car in using our in house digital alignment machine, creating a setup that allows for efficient track and street dual use.