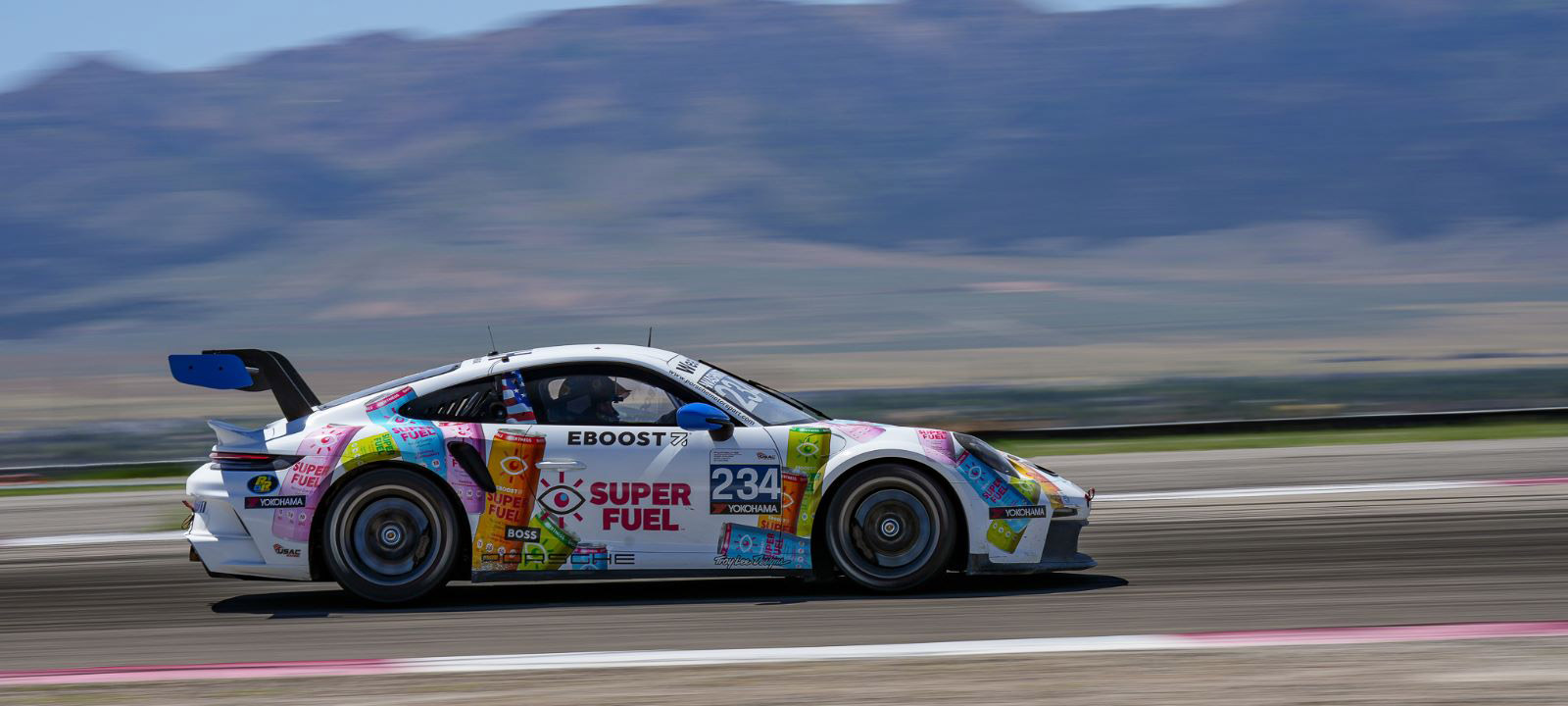 GMG Racing Secures Three Porsche 992 GT3 Cup Podium Finishes in Porsche Sprint Challenge USA West
GMG Racing secured a trio of podium finishes Saturday with a competitive performance in the USAC Porsche Sprint Challenge USA West by Yokohama same-day doubleheader at Utah Motorsports Campus (UMC). Kyle Washington, Todd Parriott and GMG Racing Principal and Founder James Sofronas all competed in the top-tier 992 GT3 Cup division in two different classes on the 3.048-mile UMC road course just outside of Salt Lake City.
Washington kept his 992 Am-class championship title bid alive with a third-place finish in Saturday's first sprint race in his No. 234 Porsche 911 GT3 Cup while Sofronas finished second overall and in the 992 Pro-Am class in both races. Parriott in turn added to the team's solid weekend of results with a pair of on-pace finishes just outside of the top five in his GMG Racing No. 289 Porsche 911 GT3 Cup.
If not for a late incident in Saturday's second race, Washington was on track to join Sofronas as a double podium finisher at UMC.
"This weekend was all about getting back on the horse," Sofronas said. "We had the long trip to Spa with the three of us and wanted to get back to some GT3 Cup car competition in the Porsche Sprint Challenge series. For Kyle, getting a third place finish in the first race was excellent, but in the day's second race he got caught up with a competitor and that took him out of contention while running third. It was really unfortunate because he had great pace all weekend and was on track for multiple podiums like we expected. He still did a great job to recover for a fourth place finish after the contact which could be key in the Am championship in the final half of the season."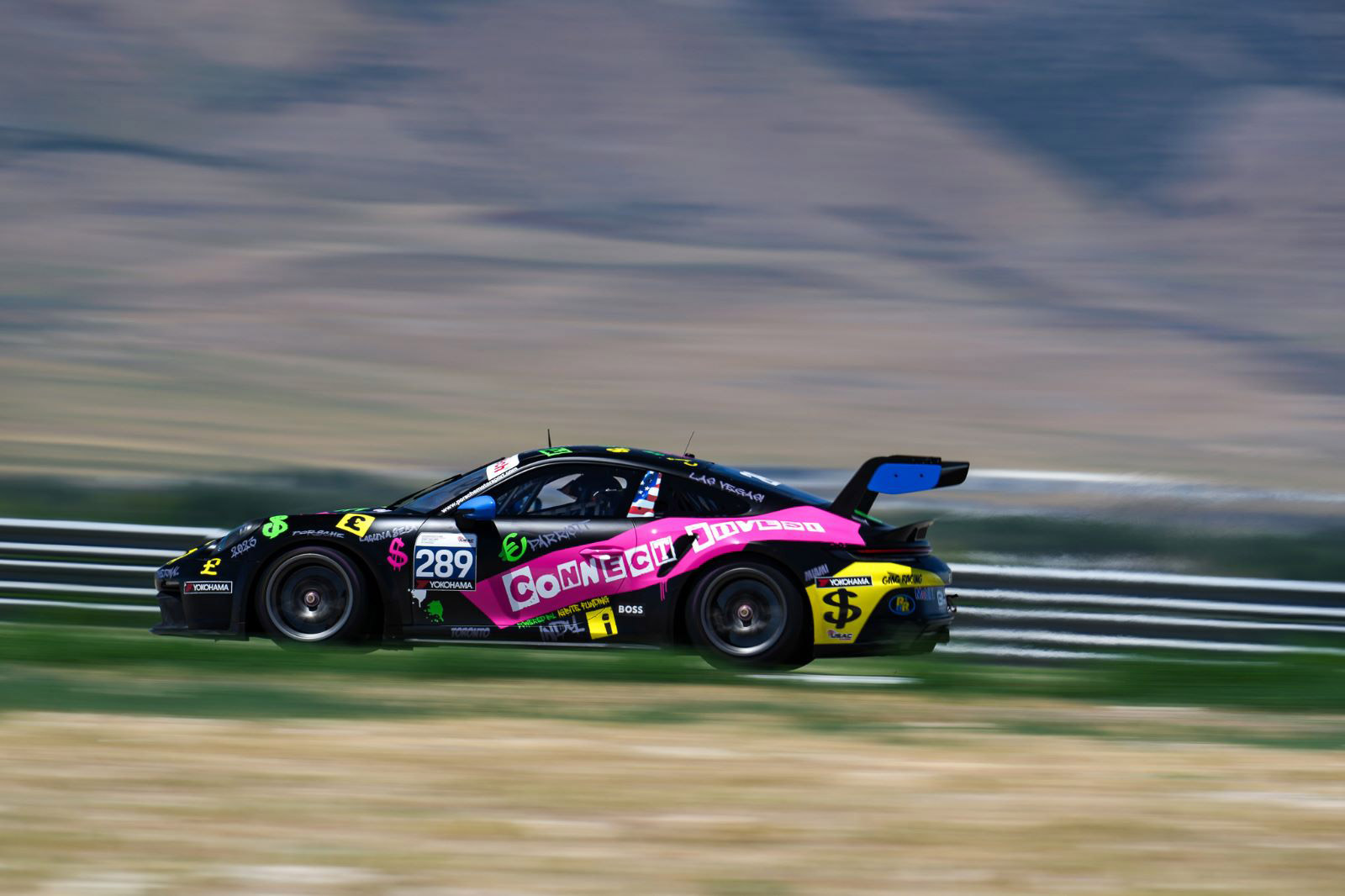 Parriott's best showing was in Saturday's first race with a sixth-place finish, improving a position after starting seventh.
"Todd did a great job getting back in the saddle and pushing through a full schedule with back-to-back Saturday races," Sofronas said. "He kept improving every session, even with the with minimal track time we all had over the two days, and put together a pair of solid finishes he can definitely build on going forward."
Sofronas kept the heat on the overall and 992 Pro-Am race winner to the finish in both Saturday races. A lengthy mid-race caution minimized green flag opportunities in the opening race, but Sofronas pressured from the start in Saturday's final sprint.
"I had a chance to pass the leader early," Sofronas said. "At the start I knew I would get up to second place but then the leader was bobbling a little bit and I should have made a move in turn five. It was definitely a missed opportunity but I figured we would have more pace because we were on a different strategy. I was right there with the leader but then three lapped cars all from the same team made it very difficult to pass and that was the race."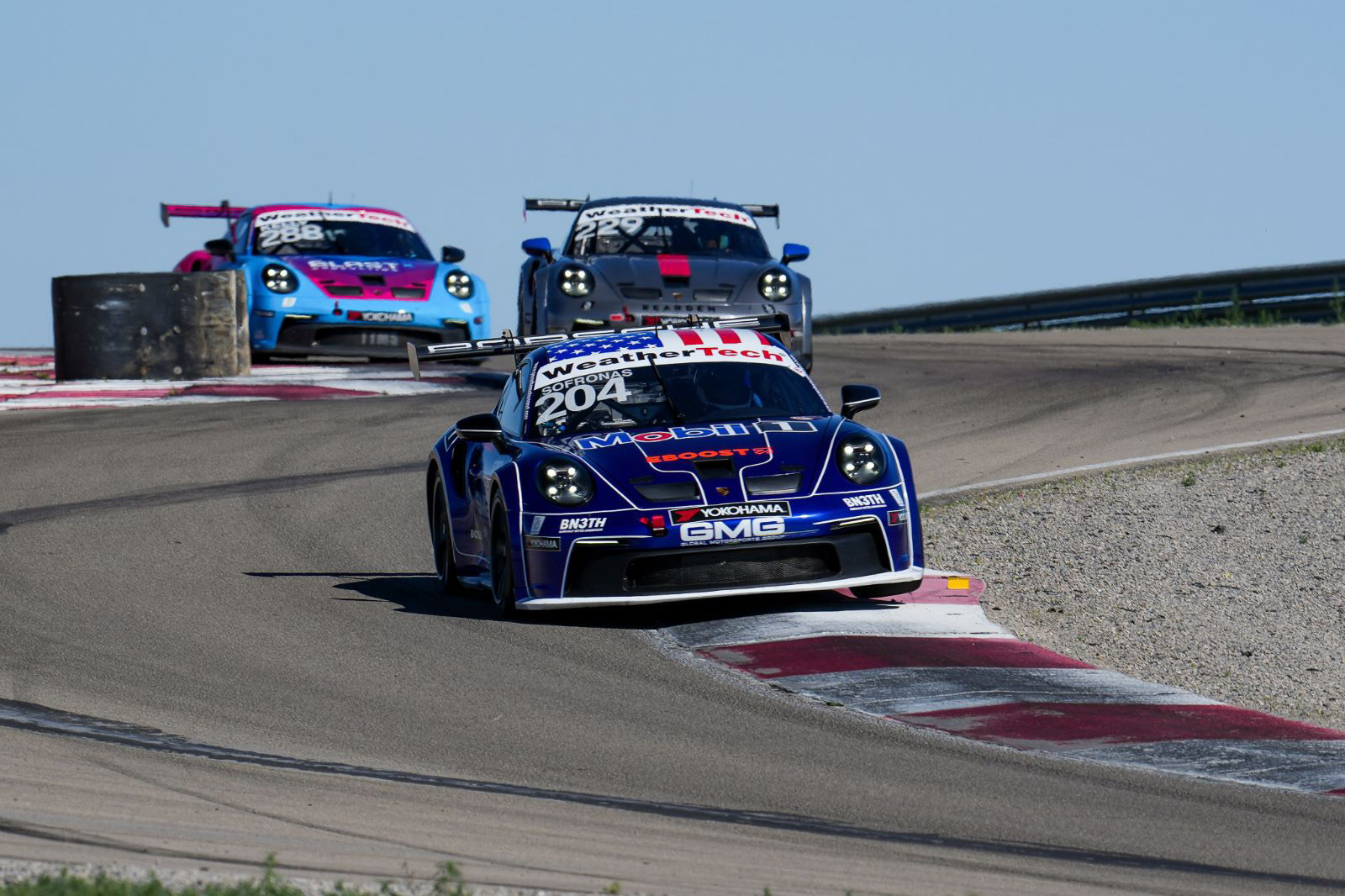 The Utah event brought the 2023 Sprint Challenge USA West championship to the mid-season point with the year's remaining rounds set for Circuit of The Americas (COTA), WeatherTech Raceway Laguna Seca and the 2023 finale at Indianapolis Motor Speedway (IMSA). The COTA and IMS weekends are national events with the USA West series competing alongside their peer competitors in the Porsche Sprint Challenge North America by Yokohama that races primarily in the eastern U.S.
"I am excited to go to COTA," Sofronas said. "We are going to be fast there. There is going to be a test day at Indy and a test day at COTA and I am really looking forward to those. The main issue we had in Utah is that we were not able to test on the Wednesday and Thursday before the race when every other team was testing when we showed up. Along with Kyle and Todd, we all have busy lives with a lot of commitments on and off the track. We just couldn't get to Utah early enough to test, but it is a huge credit to the GMG Racing team that showed they are up to the task of getting the cars competitive and quick right off of the trailer. We were on pace from the very first session."
The COTA event weekend is the next order of business on GMG's Sprint Challenge schedule, August 25 – 27, on the 3.462-mile Grand Prix circuit in Austin, Texas.