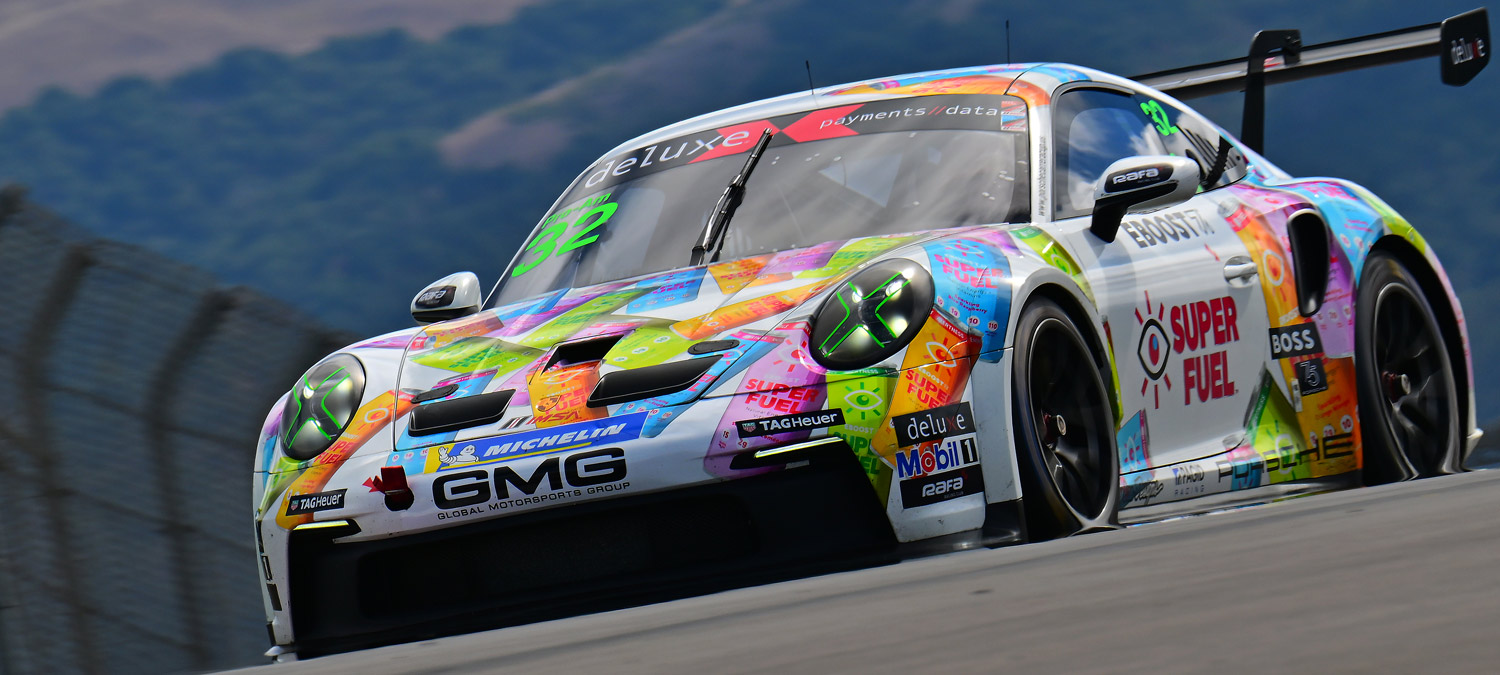 GMG Racing Rolls Out IMSA Porsche Deluxe Carrera Cup Season-High Three Entries for Circuit of The Americas Finale
GMG Racing brings its biggest IMSA Porsche Deluxe Carrera Cup North America entry of the season to the 2023 series finale this weekend at Circuit of The Americas (COTA) where America's premier single-make Porsche series will be a featured support race for the Formula 1 United States Grand Prix. The Saturday and Sunday 40-minute Carrera Cup sprint races on the 3.4-mile COTA Grand Prix circuit will see GMG field a trio of 992 Carrera Cup entries to close out the team's 2023 professional racing season on a high note.
Longtime GMG driver Kyle Washington will be looking to continue a recent run of podium success in Porsche single-make series competition in the Pro-Am class in his No. 32 GMG Racing Porsche 911 GT3 Cup. Blake McDonald runs with GMG Racing for the second-straight Carrera Cup weekend after a strong series debut last month at Rennsport Reunion in the No. 11 GMG Racing Porsche 911 GT3 Cup.
In more than a month of nearly non-stop competition starting in early September, Washington and GMG Racing have run a packed mix of both IMSA Carrera Cup Pro-Am and multiple 992 and 991 races in the Porsche Sprint Challenge North America series. The hectic schedule of 10 races on a pair of race weekends at both Indianapolis Motor Speedway (IMS) and WeatherTech Raceway Laguna Seca produced an amazing run of nine podium showings and counting for Washington and GMG heading to COTA.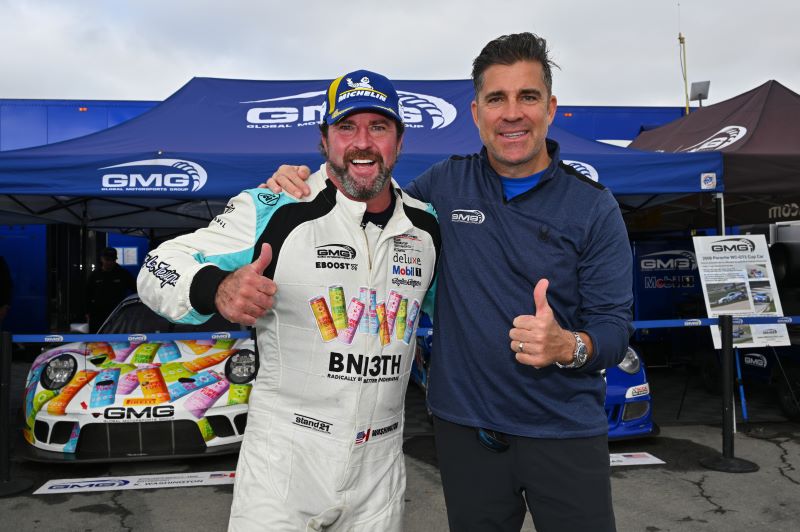 "Kyle runs flat out in a full schedule of racing all of the time and I have been very impressed with his recent pace and performance," said GMG Racing Founder and Principal James Sofronas. "He is literally jumping from 992 Carrera Cup cars to 991 Porsches and then back to 992 Sprint Challenge cars and not missing a beat. In fact, if he wouldn't been taken out by another competitor in the second Carrera Cup race at Rennsport Reunion, Kyle would be a perfect 10-for-10 in Porsche series podiums over the last month or so. He has never driven better and I only see it improving."
Third-place showings have anchored Washington's podium haul which has been highlighted by a second-place run in the opening Sprint Challenge 992 race in early September at Laguna Seca and another runner-up result in the first Sprint Challenge 991 race at IMS earlier this month.
Ironically, the only race weekend Washington has missed recently in his busy schedule was the Sprint Challenge weekend at COTA in late August.
"I had some family obligations I wasn't going to miss last time around so I am really looking forward to getting back to COTA," Washington said. "That track is sick. It's just so flowy, with elevations. It's nice and new. It's got to be one of the best tracks in the world. It's really amazing with the Carrera Cup coming there, with the fans for Formula 1, the energy is going to be electric."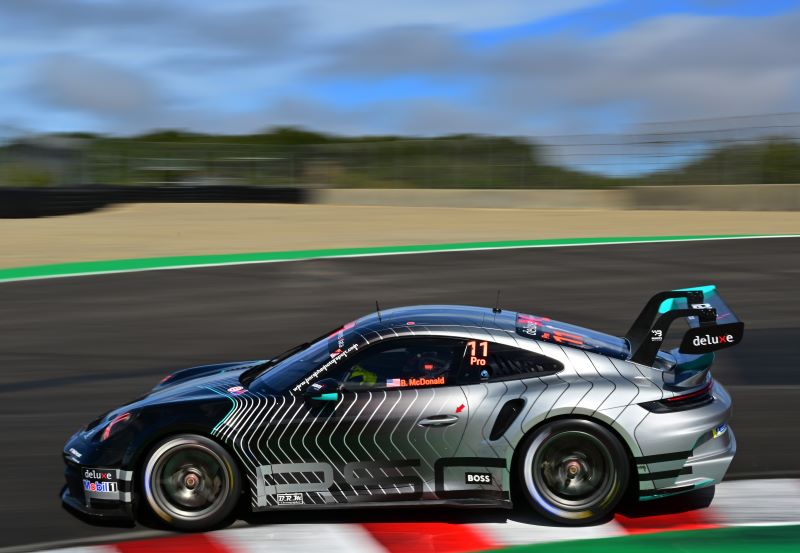 McDonald runs his second career Carrera Cup weekend with GMG after the strong debut at Rennsport Reunion at WRLS. Sofronas and the team have worked closely with McDonald since he purchased a Porsche 911 GT2 RS from GMG Racing over two years ago.
"We knew Blake would be ready for Carrera Cup at Laguna Seca and he proved it," Sofronas said. "At his young age, he was classified in the Pro category and runs in that class again at COTA, but we knew from his very first laps he was up to the challenge of being thrown into the deep end of the pool straight out of the box. He learned a lot in his debut and we will certainly build on that this weekend in Austin."
An accomplished race and championship-winning driver in his own right, Sofronas wheels GMG's third Carrera Cup entry this weekend in the Pro-Am class in the No. 14 GMG Racing Porsche 911 GT3 Cup. Sofronas runs his first professional race weekend since sustaining a back injury in a test session incident this past summer. Always in ready-to-race shape and fit at 55 years-old, Sofronas has made an ahead-of-schedule recovery.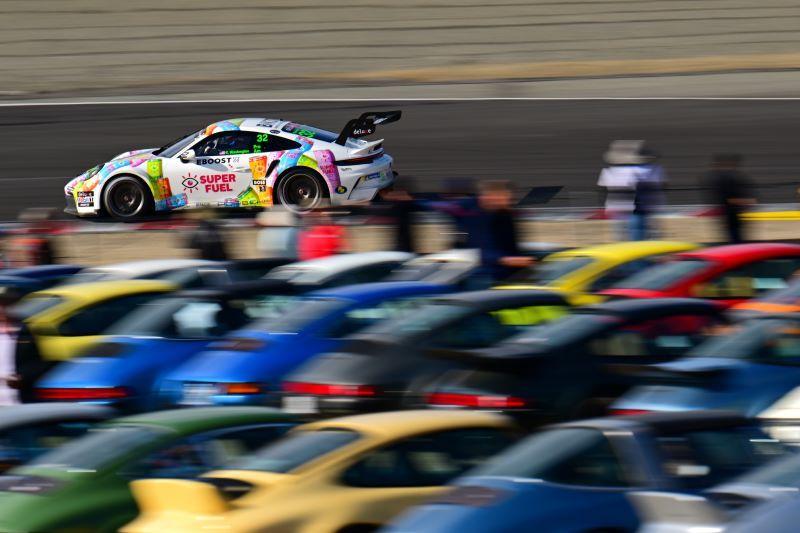 "I actually made my first start in the Flacht Cup race for fairly modern Porsche GT cars during Rennsport Reunion but that race was cut short but an early incident," Sofronas said. "Luckily I made a move for third right at that start just before the yellow flag, and getting on the podium and racing a little was just enough to make me want more. Carrera Cup at COTA will be the last chance for a professional race this year, so we jumped at it, and adding another car is never an issue. We have run up to seven competitive entries on some race weekends in 2023, and COTA will be a springboard into 2024 for what will be another full year of Porsche-spec racing in multiple series with multiple cars. Our engineering partners from Germany with Super Cup experience will be in full force and we are rolling out our upgraded hospitality and customer experience space. We are ready for 2024 and in many ways treating this weekend at COTA as the first event of next year."
On track Carrera Cup action is underway at COTA today with a morning practice session. Following qualifying Saturday morning at 8:35 a.m. CDT, the weekend's first 40-minute race starts that afternoon at 2:10 p.m. CDT. Sunday's concluding 40-minute sprint at 10:50 a.m. CDT is the final race before that afternoon's featured Formula 1 U.S. Grand Prix.
Both Carrera Cup races can be viewed live at www.IMSA.com.