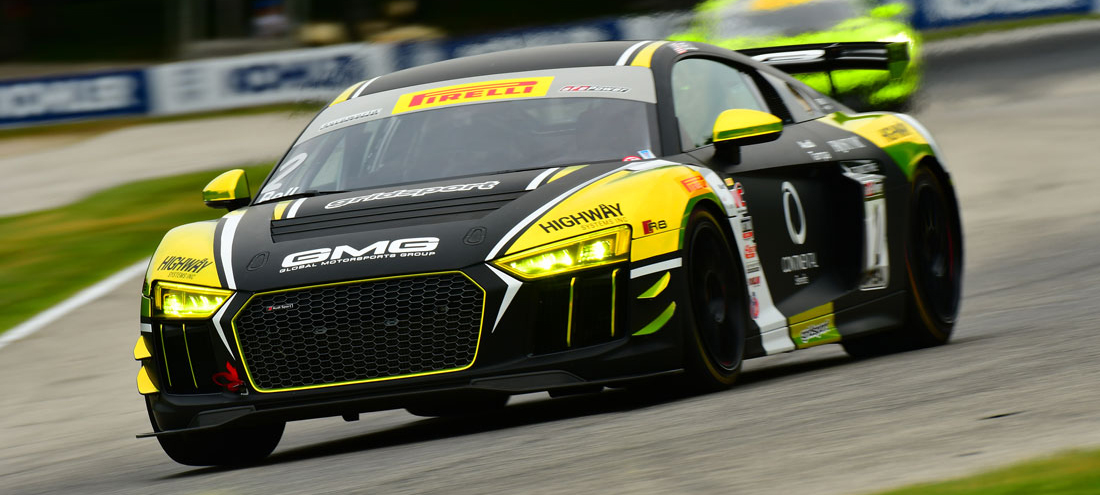 GMG Continues Commitment to Blancpain GT World Challenge in 2019
Continuing a two-decade relationship with the Blancpain GT World Challenge (formerly known as Pirelli World Challenge), Global Motorsports Group (GMG) is proud to re-affirm their commitment to the revised series with a three-car program throughout multiple categories of the new-for-2019 championship.
"It's an exciting new era for the series, and we're thrilled to be a part of it," stated GMG team owner James Sofronas. "2019 promises a whole new look and a whole new structure for the series, and we're as committed as ever to the effort. We have three very different programs in store, all with the same dedication to performance and quality experience that we're known for. Jason Bell is back for another year, and after the success we had in 2018 we're slated for an even stronger run. CJ Moses will join our championship-winning Audi program to run a select number of events, and I'm really look forward to re-teaming with Brent Holden and returning to GT3 competition with the all-new Porsche 911 GT3 R. It's a new look for the series, but it's an honor to know that our team is as strong as ever, featuring the same core group of personnel that have played such a large part of our heritage."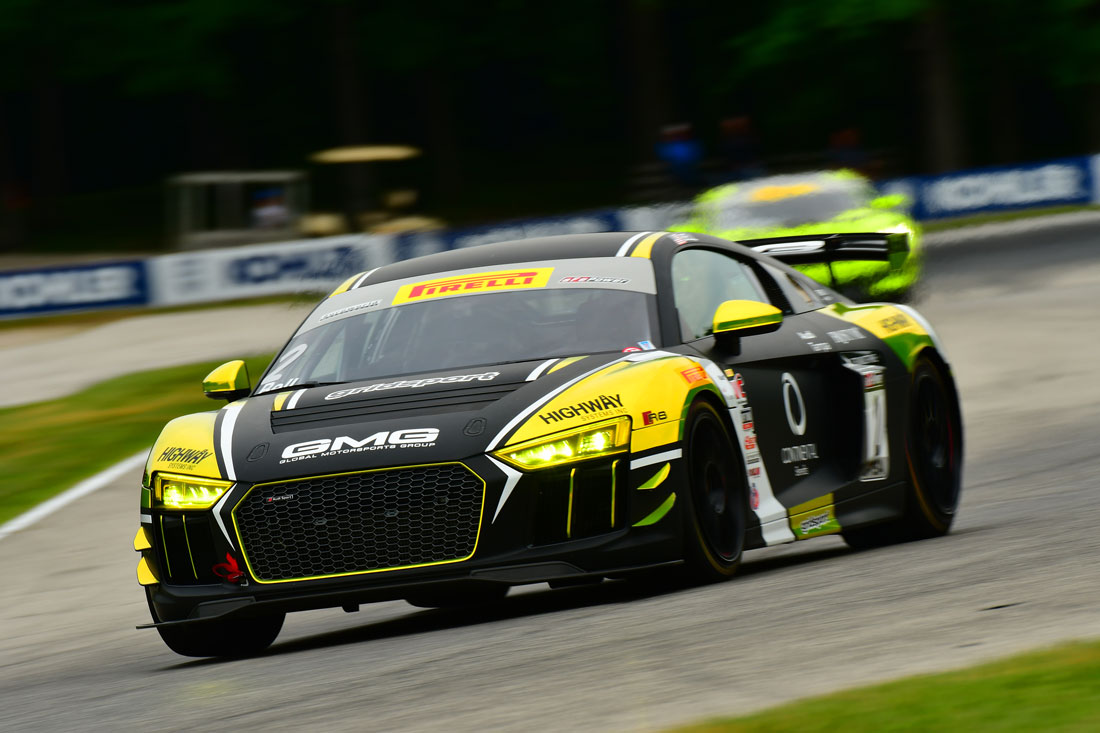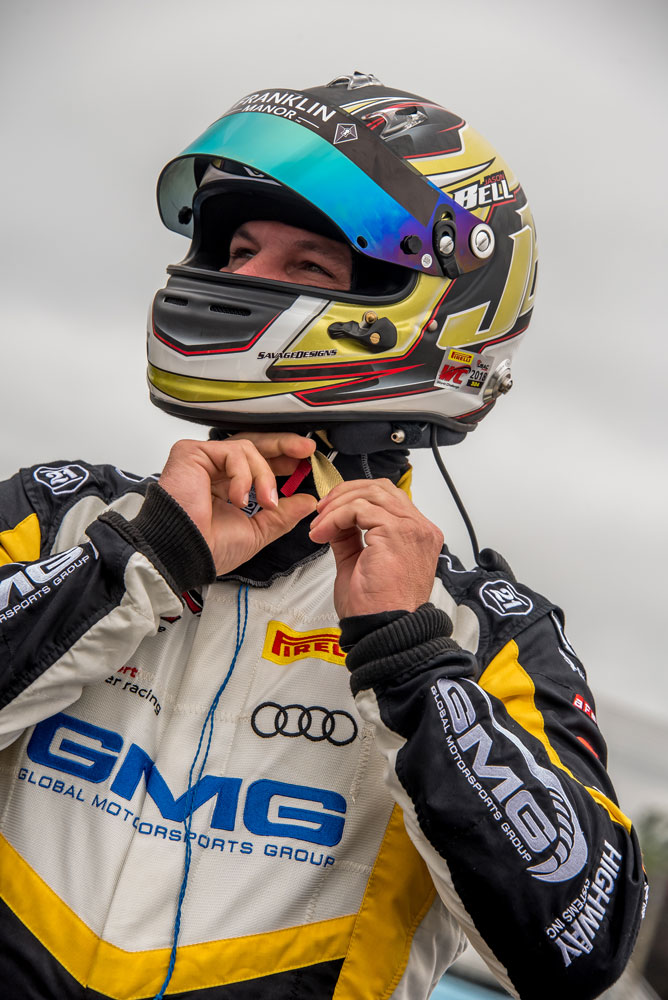 Returning to GMG after joining the fold in 2018, Jason Bell will be part of a full-season effort in the GT4 sprint category, driving solo for the eight weekend championship, as well as beginning his effort with the season-opening SprintX round at Circuit of the Americas.
Competing in the same Audi R8 LMS GT4 that closed their 2018 season with a podium at the Sebring Encore, Bell looks forward to new year.
"I'm really happy to return to GMG for the 2019 season," stated Bell. "The Blancpain GT4 Sprint Championship is an excellent venue for close and competitive racing, and as the defending champions with the same type of car, I know I've chosen the right team with GMG. After our 2018 we've learned a lot and made progress, moving forward our target is very high."

Also in an Audi R8 LMS GT4, CJ Moses will join GMG for a special tour of the 2019 schedule, taking place in four of the marquee events on the calendar. Starting with the famed Grand Prix of St. Petersburg, Moses will then campaign at the Grand Prix of Long Beach, VIRginia International Raceway, and closing at the historic Watkins Glen International. Carrying the colors of CrowdStrike Racing as a team partner, Moses will arrive in concert with all events surrounding the CxO Security summit, a series of weekend-aligned conferences hosted by series partners CrowdStrike and Amazon Web Services (AWS). After running a number of regional and club races in recent years, CJ will be making his professional racing debut when he gets behind the wheel at St. Petersburg.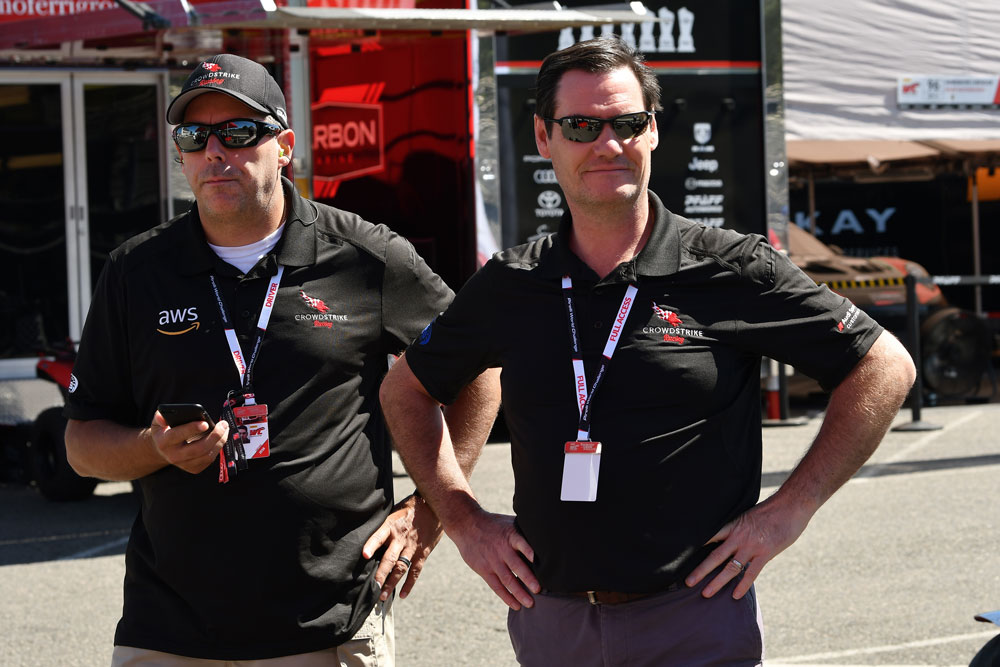 "James and everyone at GMG have been great to work with," stated Moses. "The revitalized Blancpain series provides a great opportunity to take the next steps in my racing endeavors, and with the tools and data available at GMG I'm confident I'll have everything I need to acclimate quickly. It's tough to know just what our expectations will be, but it's an exciting prospect."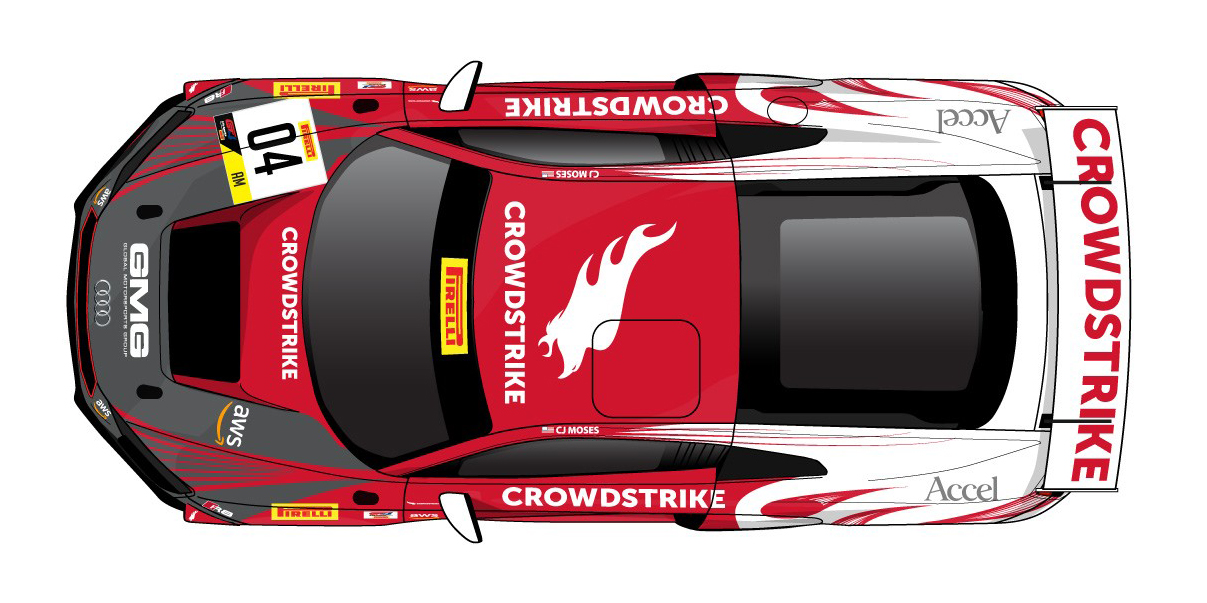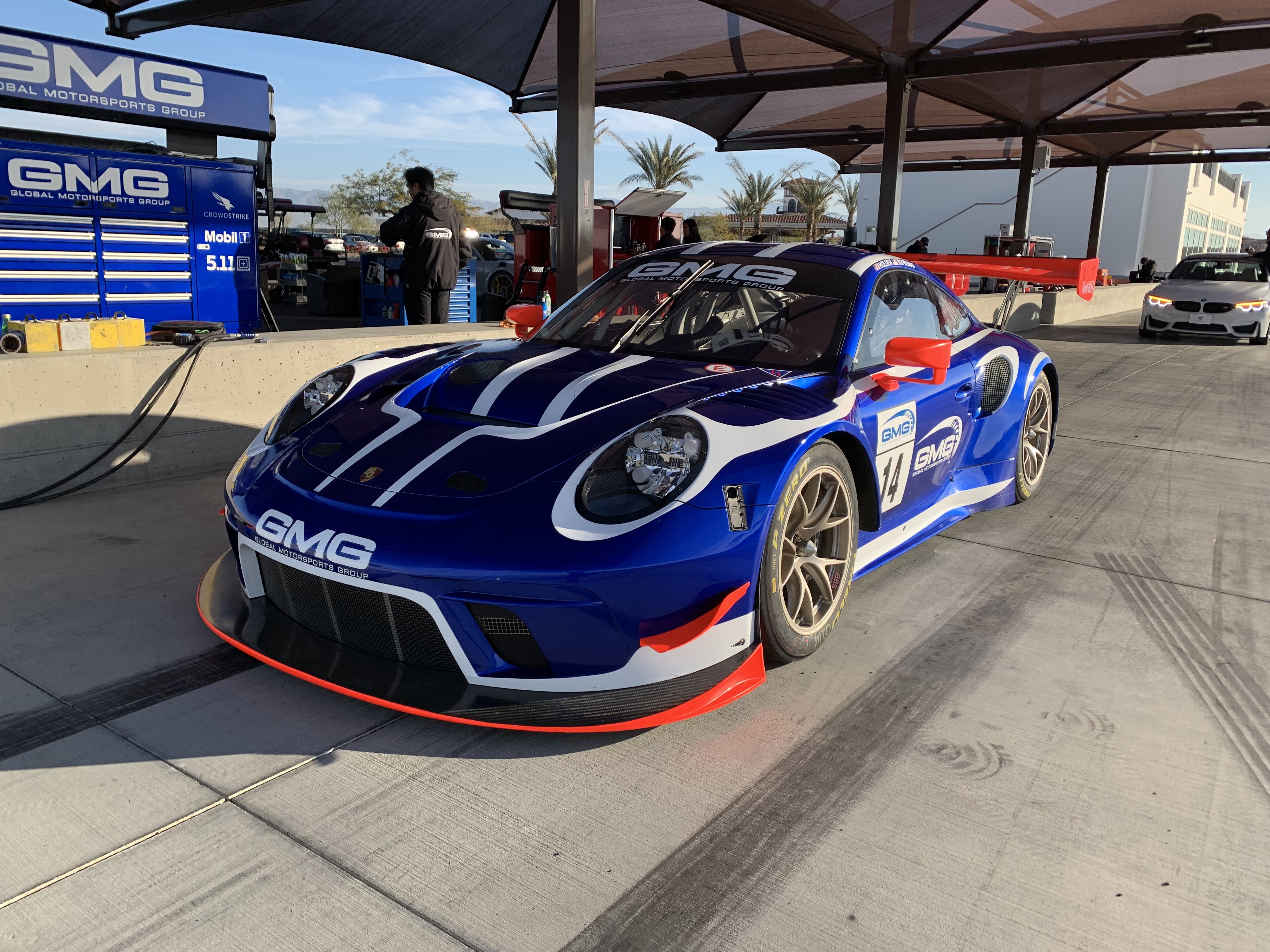 Finally, rounding out the team's 2019 ongoing plans, James Sofronas will once again return to GT3 competition, this time teamed with long-time team member Brent Holden. Taking delivery of the all-new Porsche 911 GT3 R, Holden and Sofronas will be part of the new two-driver format for the series, with their debut slated for the season opening round at Circuit of the Americas, with participation expected at Sonoma, Road America, and the series finale in Las Vegas.
For Holden, a return to his old team is one he looks forward to.
"I was attracted to the new, Porsche 911 GT3 R due to its versatility over a multi-year period as well as a chance to renew my relationship with GMG, and good friend James, where I started my racing experiences," stated Holden. "From our first test we could tell that the car was a vast improvement from the prior edition, it's more approachable for an AM driver to test the limits and more accessible for crews to dial in setup.This year the car should be entered in a broad mix of events. Over time, the Porsche will be a great platform for me to team up again with several of my former teammates at GMG, with destinations virtually limitless. It is also great to renew the excellent on-track support from Porsche Motorsport North America, who are super customer-focused and responsive; they are in our backyard and we feel like family."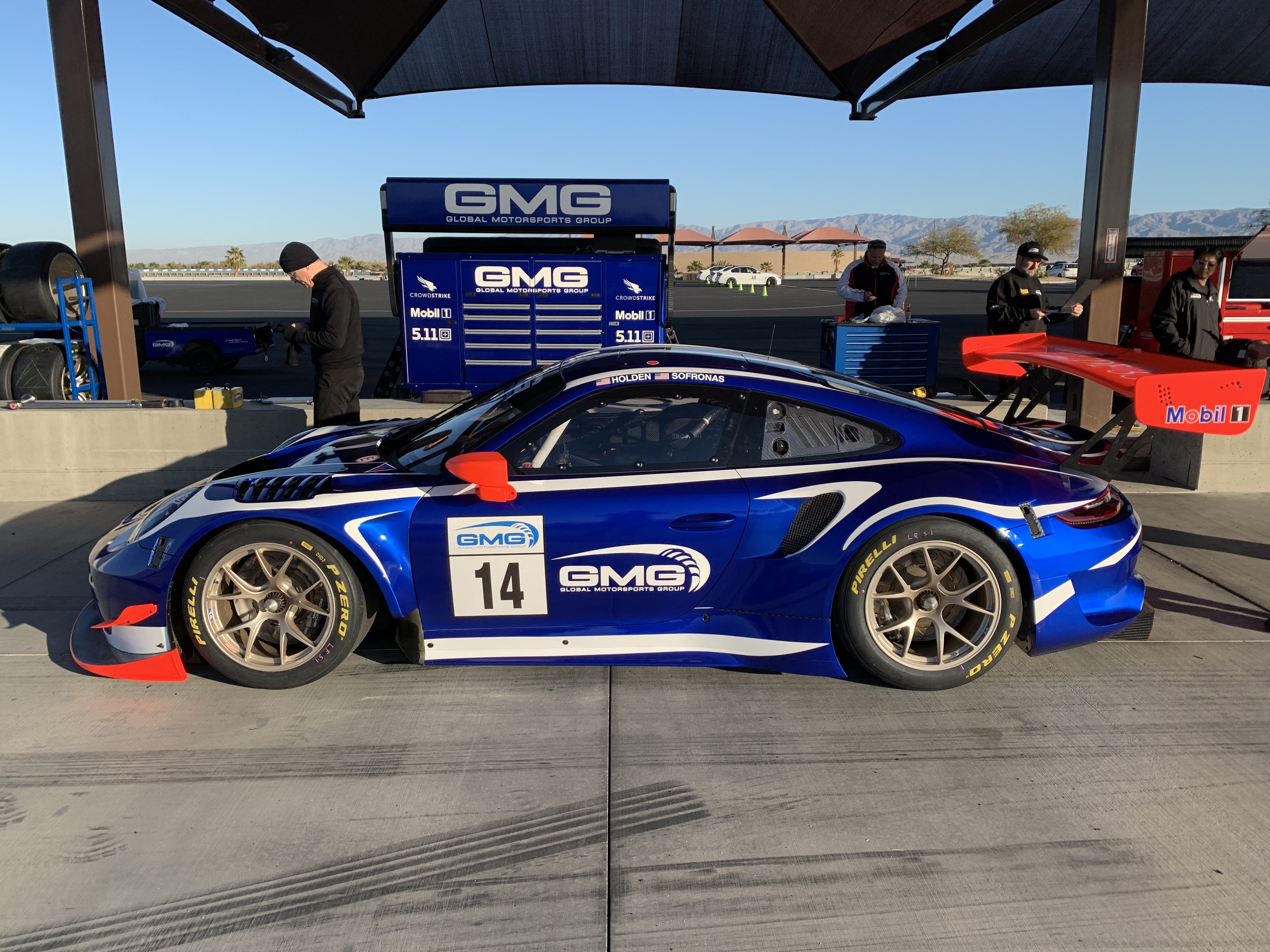 With the team still exploring additional programs and opportunities, GMG is hard at work as they test and develop in preparation for the upcoming season, with the first round slated for March 1-3 at Circuit of the Americas in Austin, Texas.