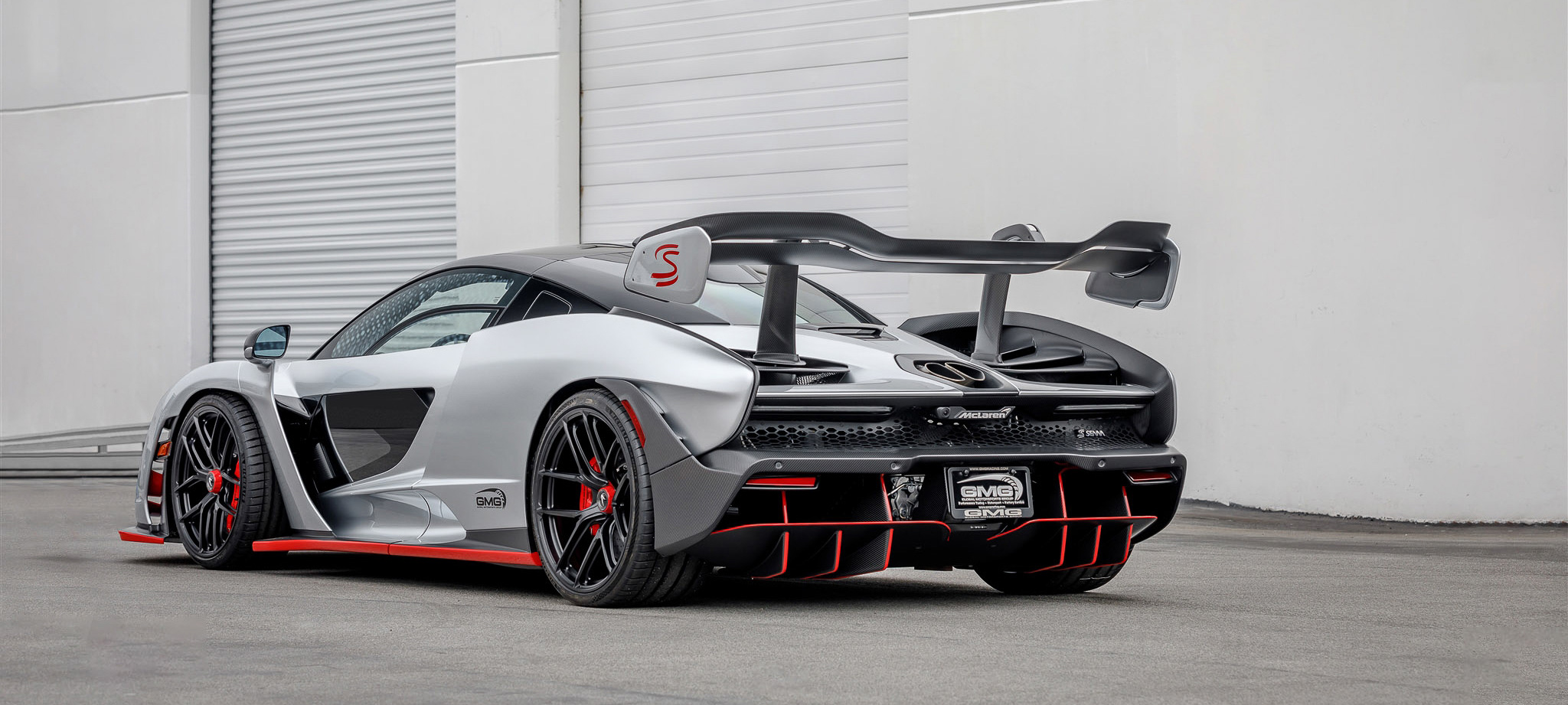 Form & Function in Harmony: The First McLaren Senna in the World with aftermarket wheels!
The Mclaren Senna is arguably one of the most track focused street cars in the world today! The purpose of this car was to prioritize the functionality of every component over the visual appeal of them. In turn many people feel this car is not a visually pleasing car. Well, that's where GMG Racing comes in.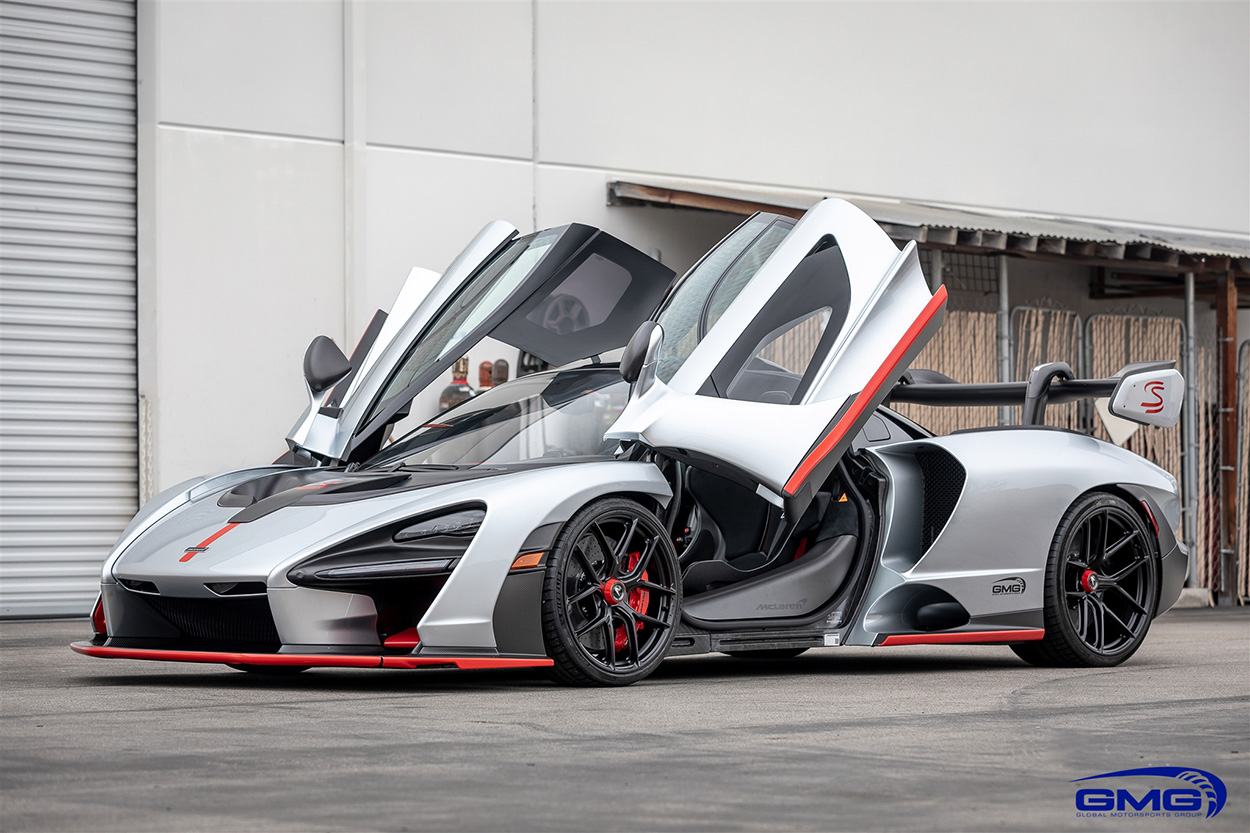 We were able to take a car dedicated to functionality, and upgrade the styling of the car to be on par with its incredible performance. To enhance the the extreme aero of this machine, we had a red vinyl pin stripe laid along the lower Carbon Fiber trim on the car. This allows you to see just how low this car is when in its "Race Mode" setting. You can also see just how complex the rear diffuser is thanks to these red accents.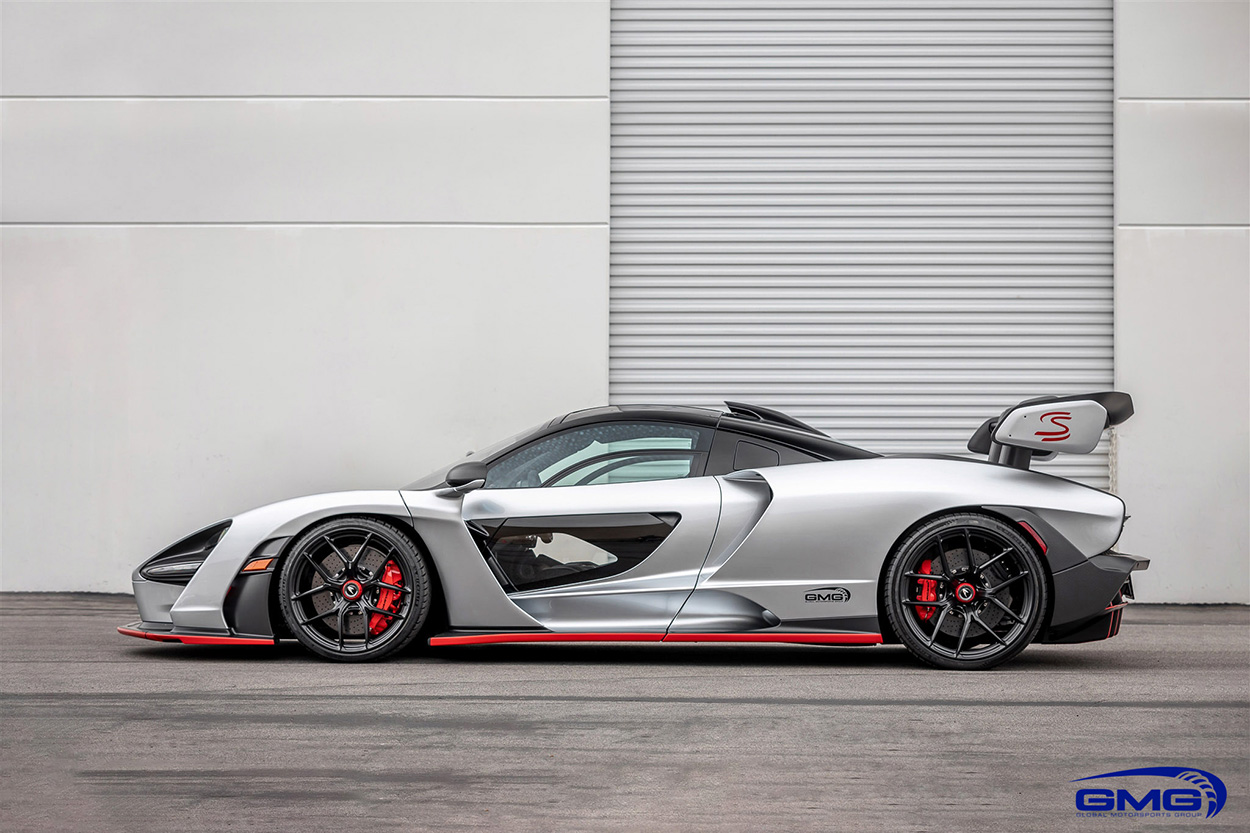 We also did something that hasn't been done yet to a Senna, and that's installing aftermarket wheels. We installed custom one-off, satin black HRE P101SC wheels wrapped in Pilot Sport 4S tires. These sleek lightweight wheels, offer great styling while keeping the high performance of the car at the level it should be. It was quite the challenge to get these wheels made and setup properly with the Senna's advanced electronics, but we were able to make it happen!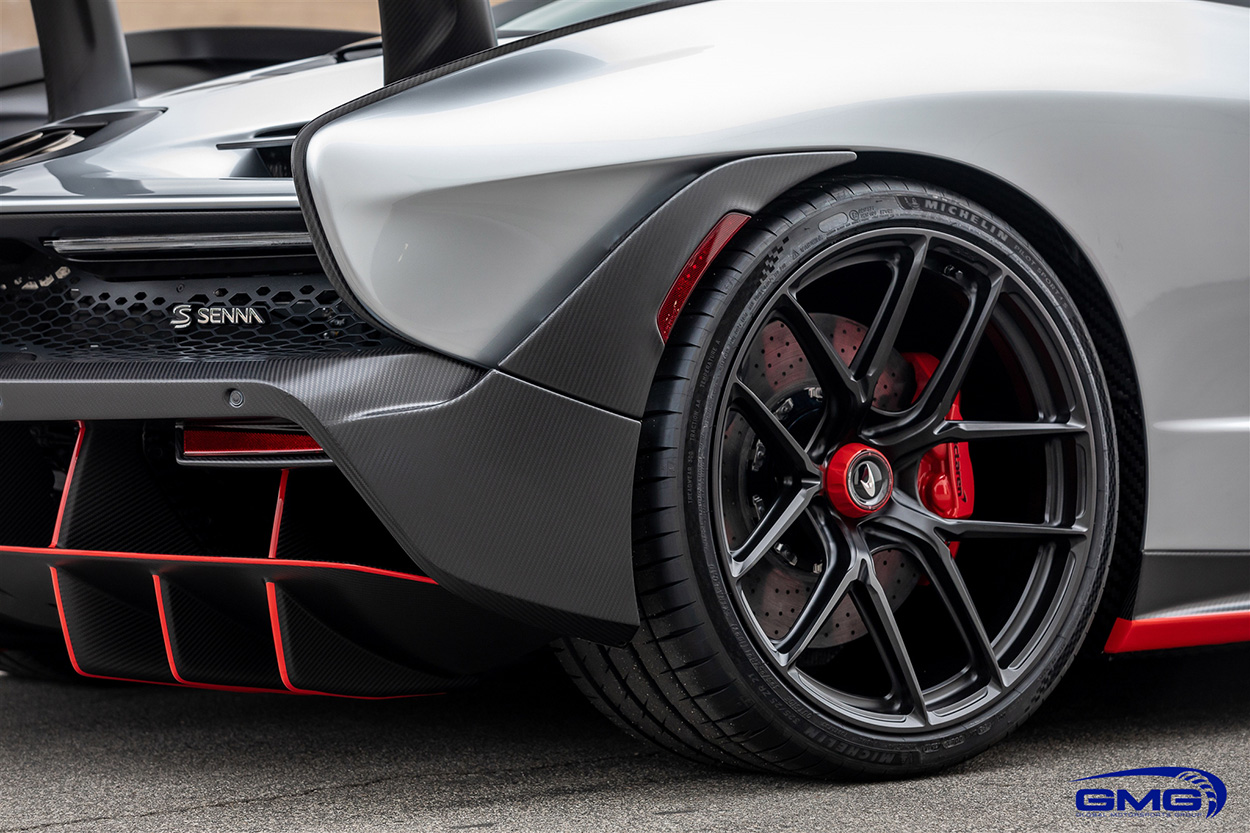 For any information on this build, please give us a call at 1-714-432-1582 or shoot us an email at sales@gmgracing.com, and we can answer any questions you may have!