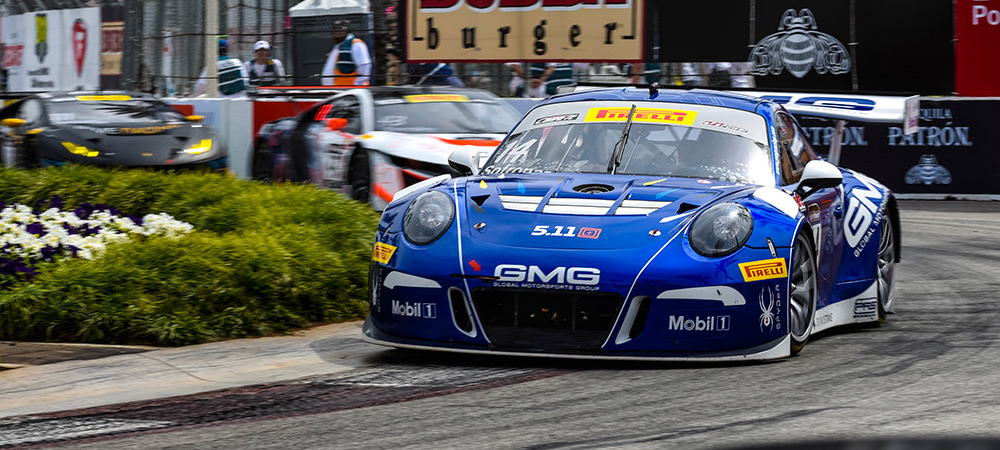 Three Cars Highlight GMG's Beginning of SprintX Season at VIR
Continuing a busy season that sees the team entered in a number of racing categories across the continent, Global Motorsports Group (GMG) will return to the next round of Pirelli World Challenge competition at the scenic VIRginia International Raceway this weekend with three separate programs. While this will serve as the third weekend of series competition, it will host a number of firsts for the team: the first SprintX race of the season, the first time racing in the series for Porsche factor driver Laurens Vanthoor, as well as the first time that Preston Calvert will campaign under the GMG umbrella. Not to be outdone, George Kurtz will be back for his second round of GTS series competition in the McLaren 570S GT4, and Alec Udell will also return driving as a teammate to Calvert.
"This is one of the most exciting weekends for the series," stated GMG team owner and co-driver James Sofronas. "The SprintX Championship was a really different concept when the series introduced it last year, and the fact that in just one year they're already at a capacity grid is a huge testament to the strength of the series. This stands to be a great weekend for us. Preston Calvert and the Calvert Dynamics Group are new to the team, but one of the most respected in the paddock. He had a great run last year in the SprintX championship, including taking an impressive race win, and we hope he thoroughly enjoys the experience of letting GMG run his program this year. Having Alec Udell as his teammate will be a great addition, there's no reason to think the two of them can't continue generate some strong results. Of course personally, having Laurens Vanthoor as my own teammate for our SprintX efforts demonstrates tremendous support from Porsche Motorsport. Laurens' credentials are vast, and between his pace and his insight on the car, not only do we look forward to his performance but also gains in working with the Porsche 911 GT3 R. Outside of SprintX, the series' GTS championship is only getting stronger, and after his impressive debut at St. Petersburg we're all really looking forward to George Kurtz returning with us. We've had the opportunity to do some testing since the last race, and we've all learned a lot about how to make his McLaren go even faster. I can't thank all my guys enough for the efforts put in so far, the busy-season is really kicking in."
The SprintX Championship is a unique concept implemented last year, effectively combining the heritage of endurance racing with the excitement of sprint racing. Sticking to the roots of endurance racing, all cars are shared by a pair of co-drivers, who take their respective turn behind the wheel during the race and therefore have to deal with the challenges of setup, sharing, and driver changes. However, all SprintX races are 60 minutes in length, meaning the event is an all-out sprint, with no driver doing more than 40 minutes behind the wheel.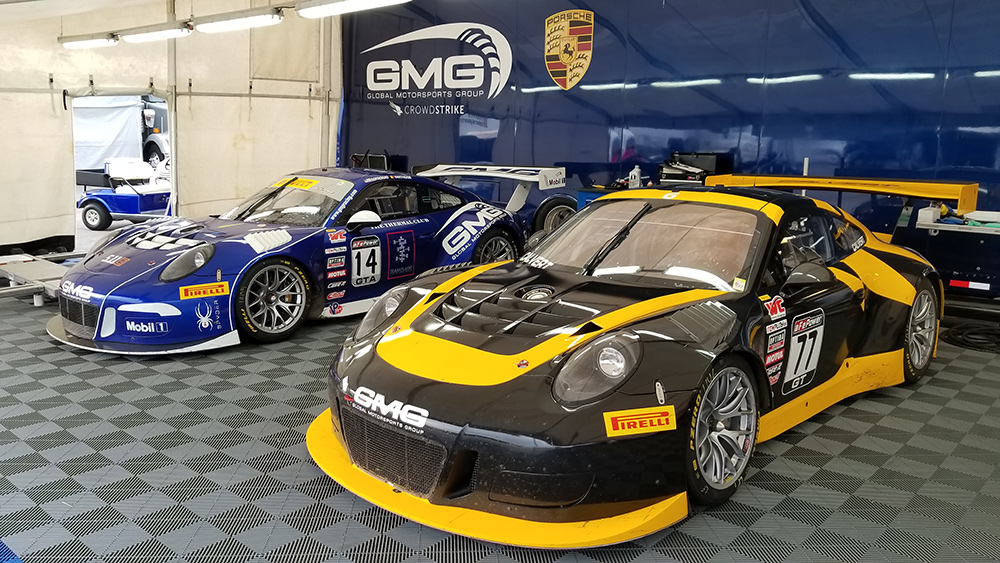 New to the team but not SprintX competition, Preston Calvert has aligned with GMG to enter his No. 77 Calvert Dynamics Porsche 911 GT3 R for his first time back since the close of the 2016 season. Running in 2017 between the SprintX championship with his Porsche 911 GT3 R and the Sprint Championship's GT-Cup category with his Porsche 911 GT3 Cup, the Maryland resident joins the team after a strong run in the same category in 2016, where he took a thrilling series of successive victories at Utah Motorsport Campus. Joining Calvert in the Pro/Am class will be team standout Alec Udell, joining for his second weekend of SprintX competition. Having taken sixth in his SprintX debut at Mazda Raceway Laguna Seca last year, the Texas native impressed when he set continued fastest laps throughout practice. Udell has had a standout "sprint" season since in the No. 17 Porsche 911 GT3 R, winning in the GTA class during the season opener at St. Petersburg, and following that up with an impressive seventh at Long Beach after being upgraded to the pro class.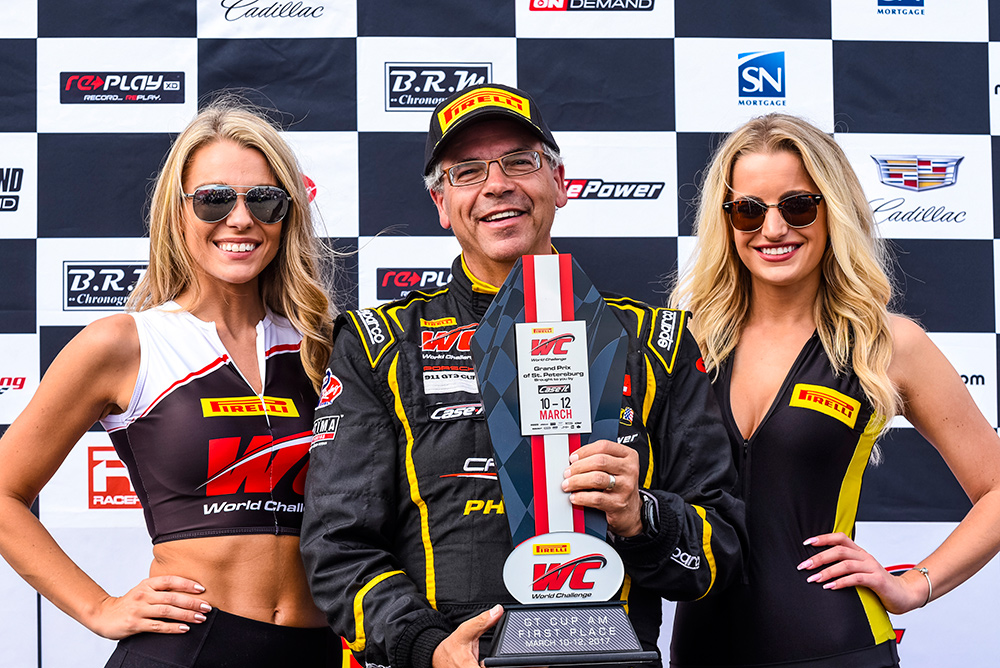 For Calvert, the excitement of returning to series competition is palpable.
"It's great to be back," stated Calvert. "The Pirelli World Challenge is a great series with an excellent product, and the SprintX format is perfectly suited to someone like myself. The racing is always fantastic, and we're hoping we can find the same satisfaction we achieved last year. This will be our first race with GMG, but they're a great team with a great reputation, and I'm sure this will be a strong partnership. Alec has proven in the last few years that he's an incredible talent, and I really look forward to our first race together."
For Udell, the SprintX phase of the season is one he looks forward to.
"Preston called me at the beginning of the year asking if I wanted to co-drive with him in SprintX," stated the Clemson University Engineering Student. "I was very excited to get the call! Preston and I have been running against each other in PWC for a few seasons now and both have had great experience learning the Porsche platform in the GT3 Cup cars. Preston had a great run in his GT3 R last season in SprintX, we're ready for the new competition coming to the class for this season."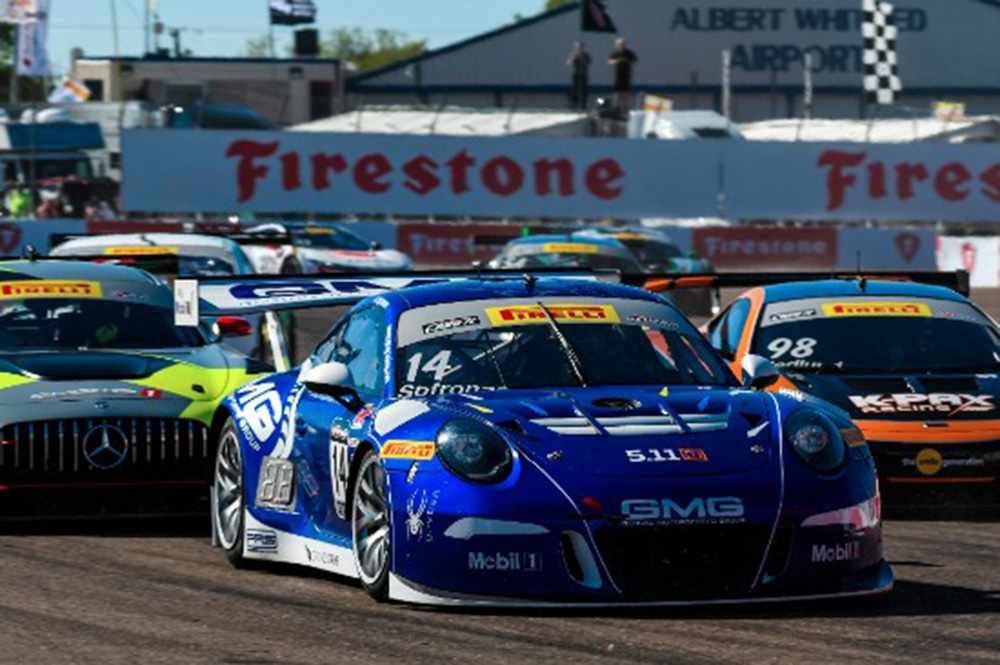 A veteran of Pirelli World Challenge competition, GMG team owner James Sofronas will take to the track in only his second-ever SprintX race, most notably with standout co-driver Laurens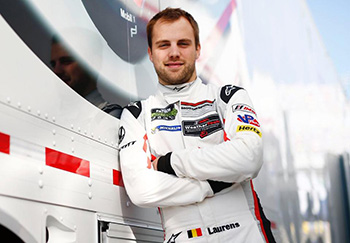 Vanthoor. Competing in the No. 14 Mobil 1 / The Thermal Club / Spyder Porsche 911 GT3 R, the addition of Vanthoor is part of a star-studded roster for the championship-opener. A native of Belgium, Laurens joins the team as a series champion of multiple disciplines, including the Blancpain Endurance Championship, FIA GT Series, Intercontinental GT Challenge, and even German Formula Three Championship. A factory driver for Porsche, Vanthoor is part of a massive list of factory-hired drivers competing this weekend.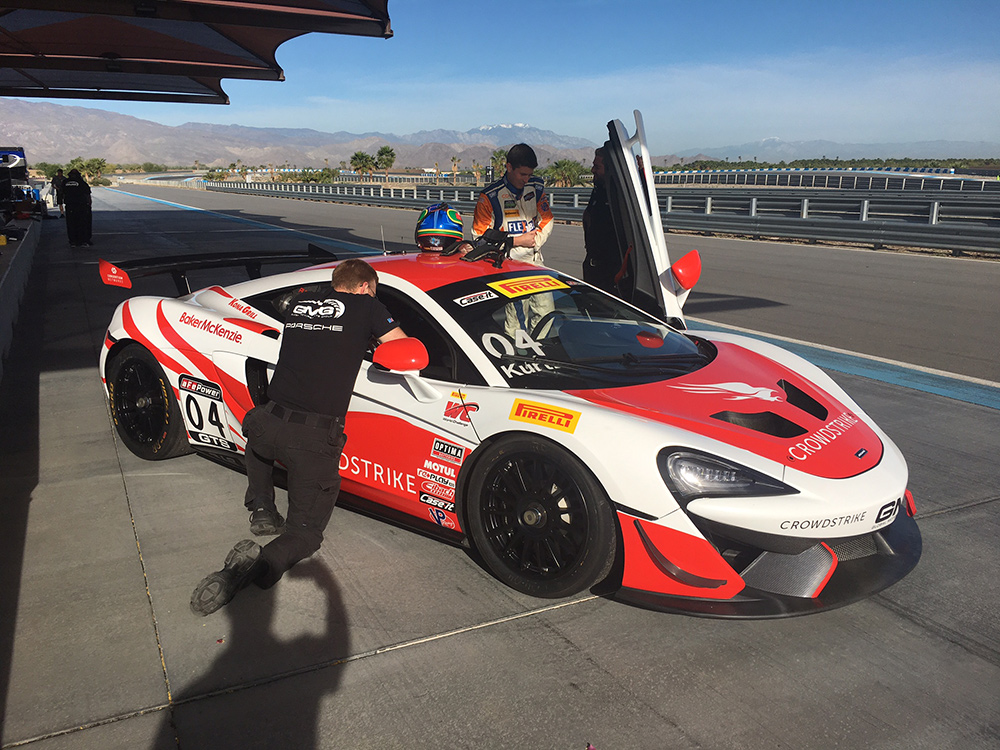 Finally, taking part in the same event weekend but in a different category, George Kurtz will return to action in the series' GTS category, competing for the second time with the venerable No. 04 CrowdStrike McLaren 570S GT4. In his debut at the season-opening round in St. Petersburg, Kurtz impressed everyone with an incredible drive in a car he'd literally never driven prior to opening practice, not making one mistake en route to a top-finish of eighth in a highly competitive field.
This weekend, after having several opportunities to test, the full-time Cyber Security specialist will arrive with a renewed confidence for even strong results.
"We're all very excited to get back out there," stated Kurtz. "It was a very satisfying run at St. Petersburg, and that was with literally no time in the car. Now that we've had some time to test, the team has done a great job learning everything they can, and we're even more confident heading in to VIR. McLaren has built a great platform, and when combined with the quality of the team, we're ready for the challenge in Virginia."
Official practice begins this Friday, April 26, with racing action taking place throughout the weekend. Race Action for both categories will take place with Race One on Saturday, April 27, and Race Two on Sunday, April 28. Continuous updates and detailed schedule information can be found on the team's social media channels, or by following www.world-challenge.com.