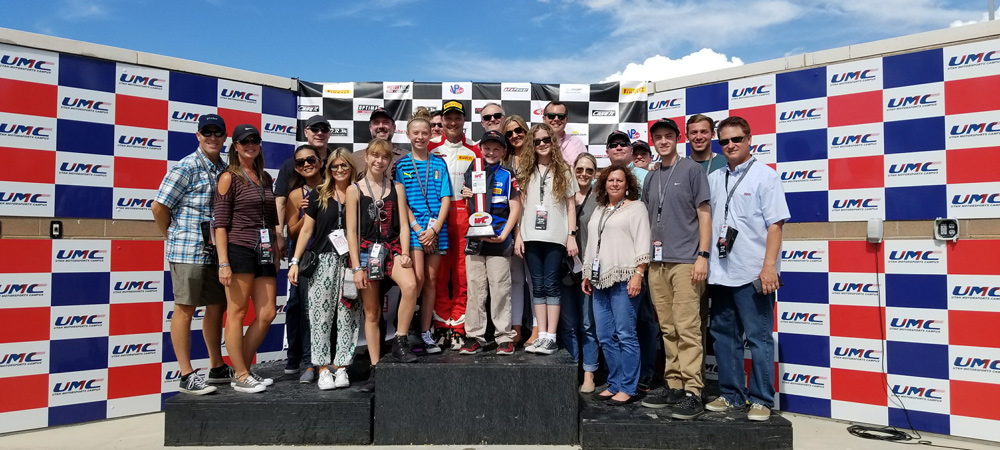 Texas-Sized Stakes for GMG's Championship Hopes in Austin
Serving as the final weekend of the Pirelli World Challenge's all-new SprintX championship, Global Motorsports Group will head to the famed Circuit of the Americas in Austin, Texas with a championship focus in mind. Leading off the championship drive, George Kurtz will look to bolster his lead in the series' GTSA category, while Carter Yeung will return for his second-ever event, and Brett Meredith his debut, in the same category. Additionally, Preston Calvert and Alec Udell will look to finish their SprintX season together, while team owner James Sofronas sits just seven points shy of his first series title, aided this weekend by returning teammate and Porsche Factory Driver Mathieu Jaminet.
For the Pirelli World Challenge GTS and GTSA categories, made up of the highly emerging GT4 specification of vehicles, this weekend will serve as the penultimate round, with an additional double-header of events taking place in three weeks' time at Sonoma Raceway.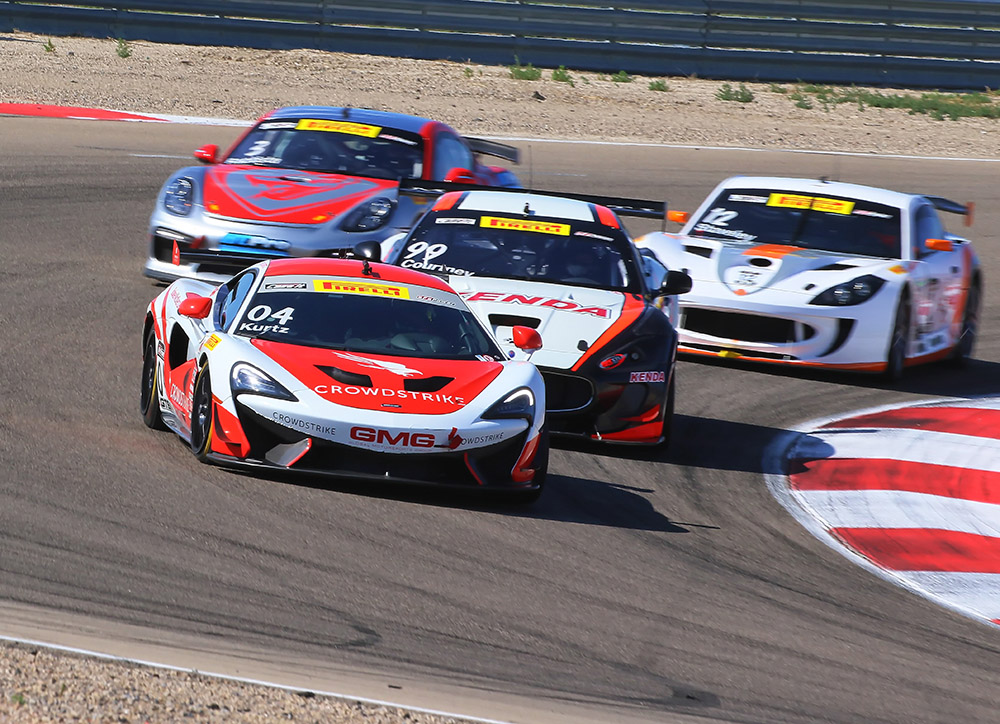 Having already built a 38-point lead for the remaining two weekends, George Kurtz will arrive knowing that an error-free weekend will be key to his title charge. Driving the No. 04 CrowdStrike McLaren 570S GT4, Kurtz is coming off his strongest weekend yet at Utah Motorsport Campus, and hopes are high that the momentum can continue in to the world-renowned Texas circuit.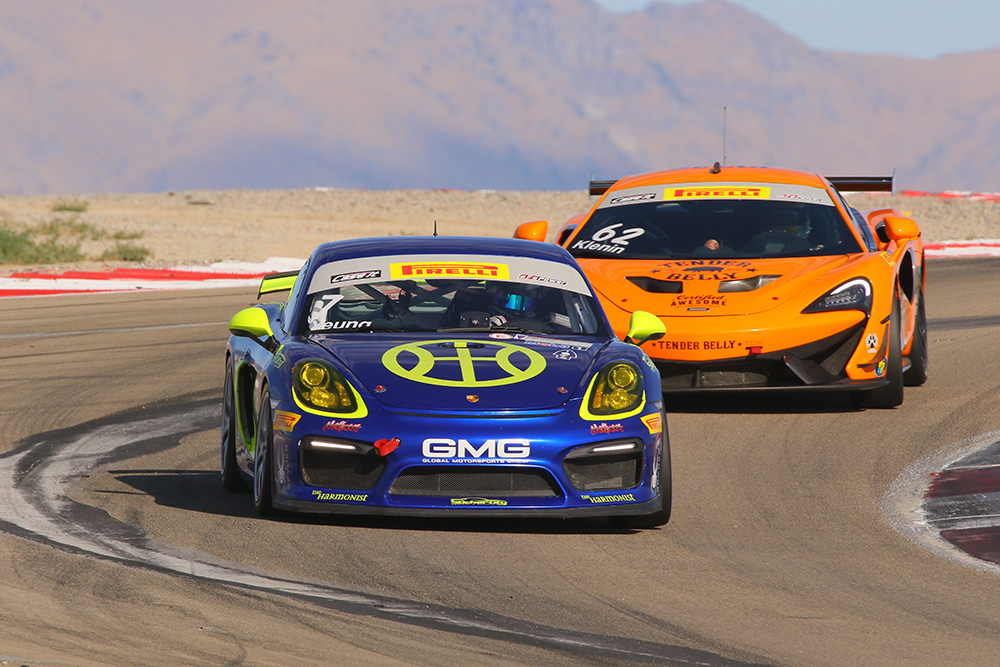 Not to be outdone, Carter Yeung looks to pick up where he left off in Utah, with a goal of trying to take his best finish yet in the No. 7 HK Battery Porsche Cayman GT4 Clubsport MR. Just three weeks ago, Carter made an impressive debut, setting some of the quickest times in the field and sitting as high as fourth during the race. Heading in to this weekend, the goal is to capitalize on his pace with even stronger consistency, knowing that a shot at a podium is a real possibility.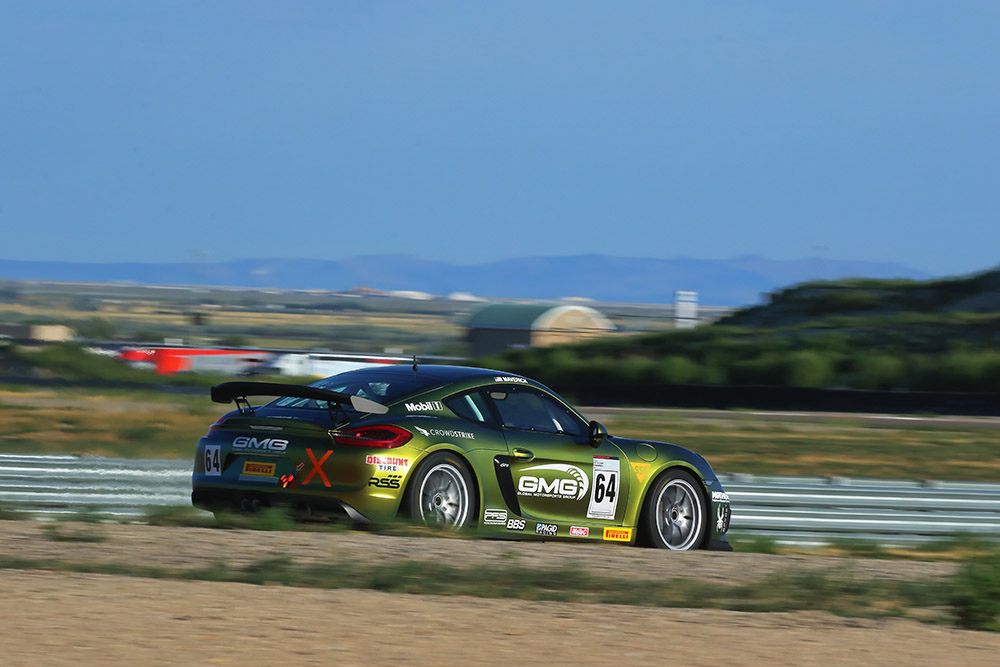 Also joining the GTS ranks, series newcomer Brett Meredith will enter his No. 64 Porsche Cayman GT4 Clubsport MR for the Texas rounds. Another testament to GMG's driver development program, Meredith joins the team having run extensive private tests, track days, as well as multiple races in the Pirelli Driver's Cup, where impressive results have acclimated him well for the step up to the national ranks.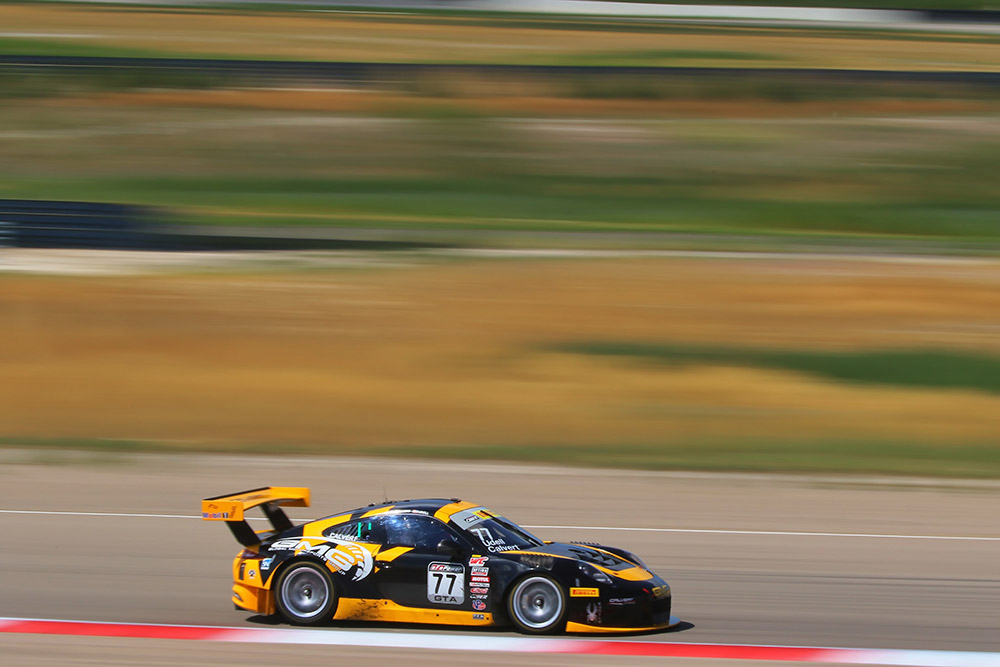 In the No. 77 Calvert Dynamics Porsche 911 GT3 R, Preston Calvert and Alec Udell will enjoy their final race together in the 2017 season, finishing off their SprintX season with high hopes of a podium finish. With the two drivers working together in the SprintX championship, but also running independently in their own "Sprint" programs on alternating weekends, the season still has one more event to go for both of them, with a focus in Texas on challenging for podium honors.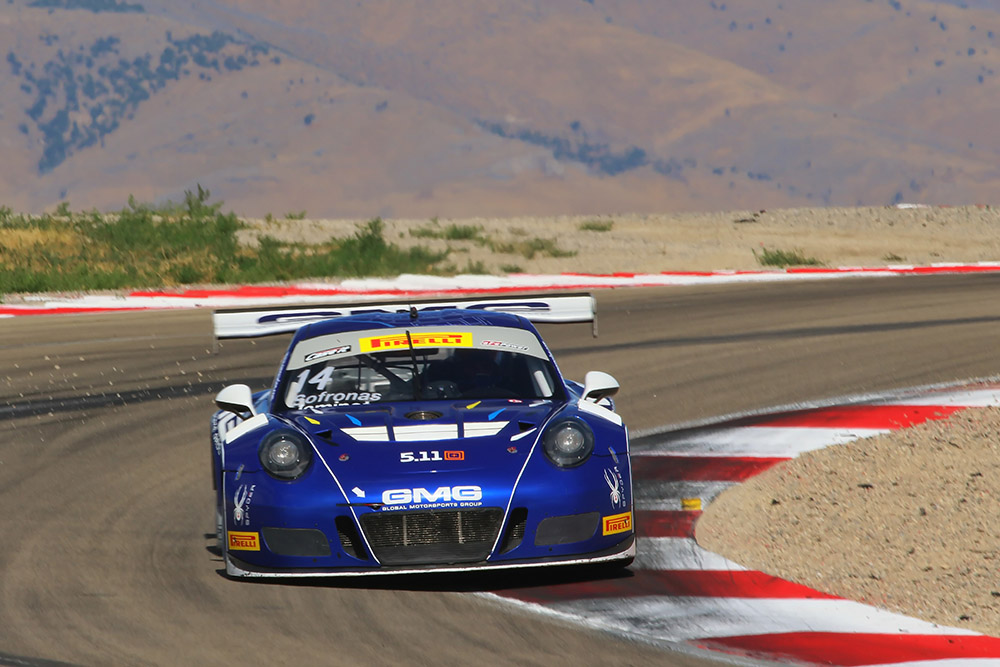 Finally, in the No. 14 Mobil 1 / The Thermal Club / 5.11 Tactical Porsche 911 GT3 R, James Sofronas and Mathieu Jaminet will arrive with the most pressure of anyone, knowing they have this weekend alone to try and capture the SprintX championship for James. With three races taking place over three days, the opportunity is there for the team owner to capture his first-ever series championship if he can consistently best his title rivals in the No. 16 Porsche. After winning the most recent round in Utah, the potential to take top honors is clearly there, but it will require a relentless approach from both drivers and team.
Official practice begins this Friday, September 1, with races taking place on all three days. Race One, serving as a make-up race for a previously cancellation in Canada, will take place Friday at 8:30PM ET, followed by Race Two on Saturday at 5:00PM ET, and Race Three on Sunday at 1:30PM ET. Live coverage will be available for all three via world-challenge.com/streamvideo .