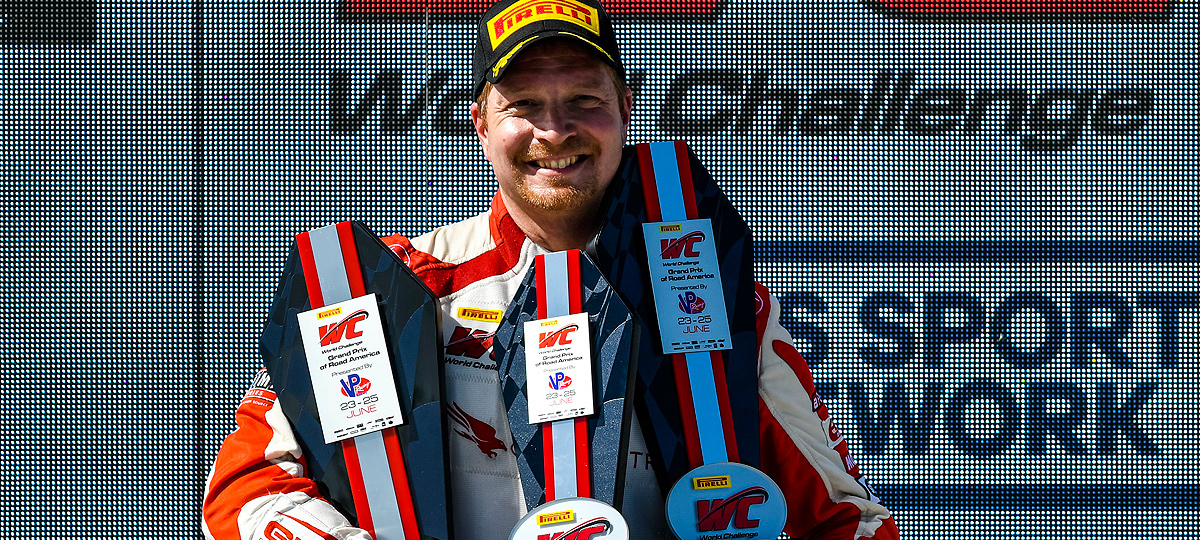 Sofronas, Kurtz Take Victory Sweeps for GMG at Road America
Returning to the traditional "sprint" format that is core to the heritage of the Pirelli World Challenge, Global Motorsports Group (GMG) would enjoy yet another successful weekend, taking four victories en route to a weekend sweep of the series' GTA and GTSA categories. In the top-tier GT and GTA event, James Sofronas would enjoy flag-to-flag victories during both races, while George Kurtz would enjoy the same accolades in the production-based GTSA event. Alec Udell would also continue his impressive run in the top ranks with consecutive sevenths overall in GT, while Preston Calvert would do a great job to avoid incident by finishing fourth and sixth in GTA.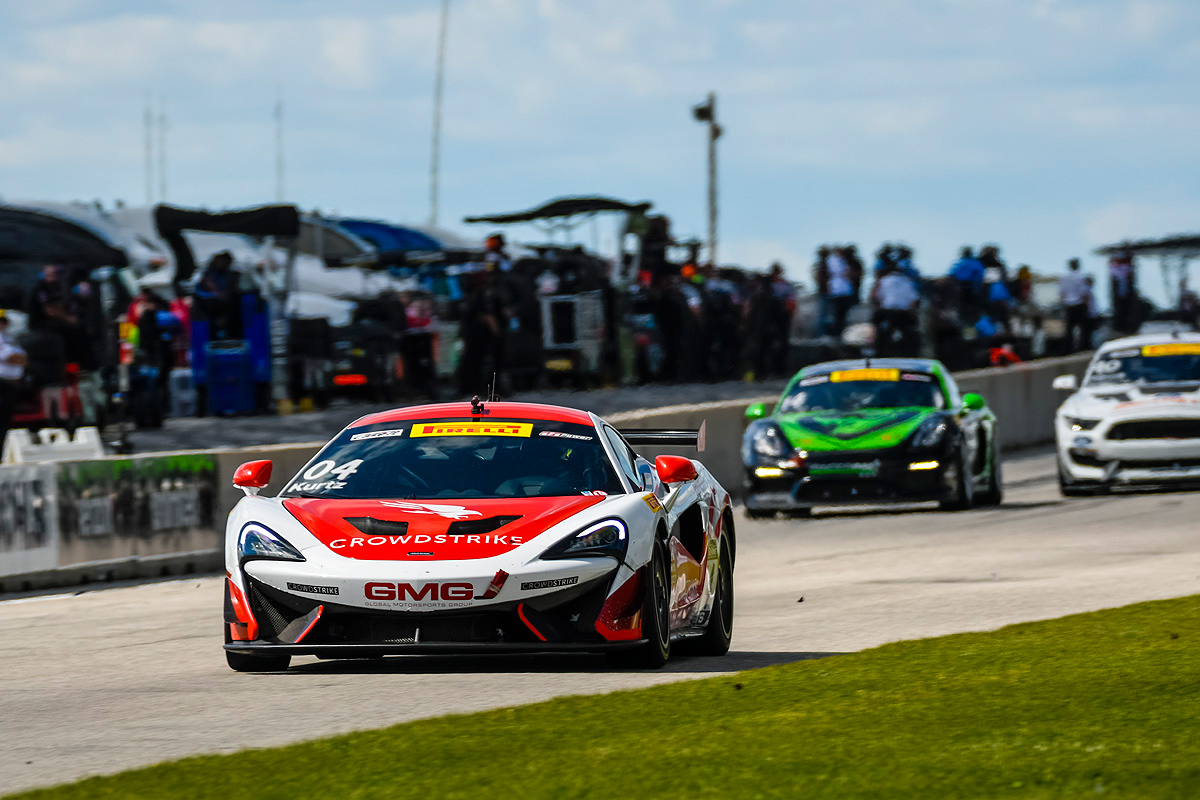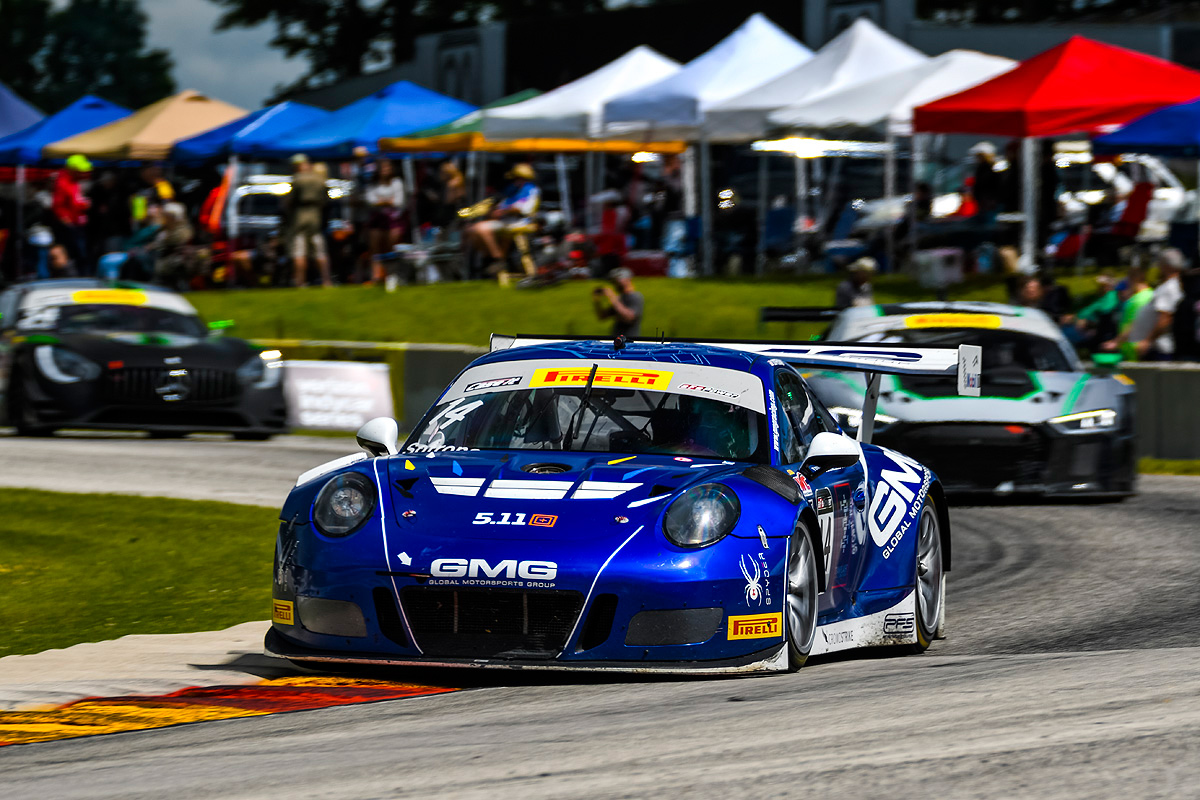 "This was another one of those weekends that really showed the strength and depth of this team," stated GMG team owner and driver James Sofronas. "Running four cars during weekends like this is no easy undertaking, and it can only happen by endless preparation, and most importantly a strong crew capable of handling everything with attention and passion. This is a team victory above all else. It's great to see George Kurtz and our McLaren program deliver so well for everyone at CrowdStrike. To think that this is his first full season of Pirelli World Challenge competition is impressive. It was only four months ago that he'd even sat in the car for the first time, and now he's a regular threat. Alec Udell continues to prove his worth with the best in the world, and it's great to see a product of our development system have such a flourishing career. The best is yet to come for him. This was Preston's first sprint race with us, and he adapted extremely well. It's incredible how much he's stepped up, the GTA class is more competitive than ever! The GT and GTA races are really intense and he's held his own throughout the weekend."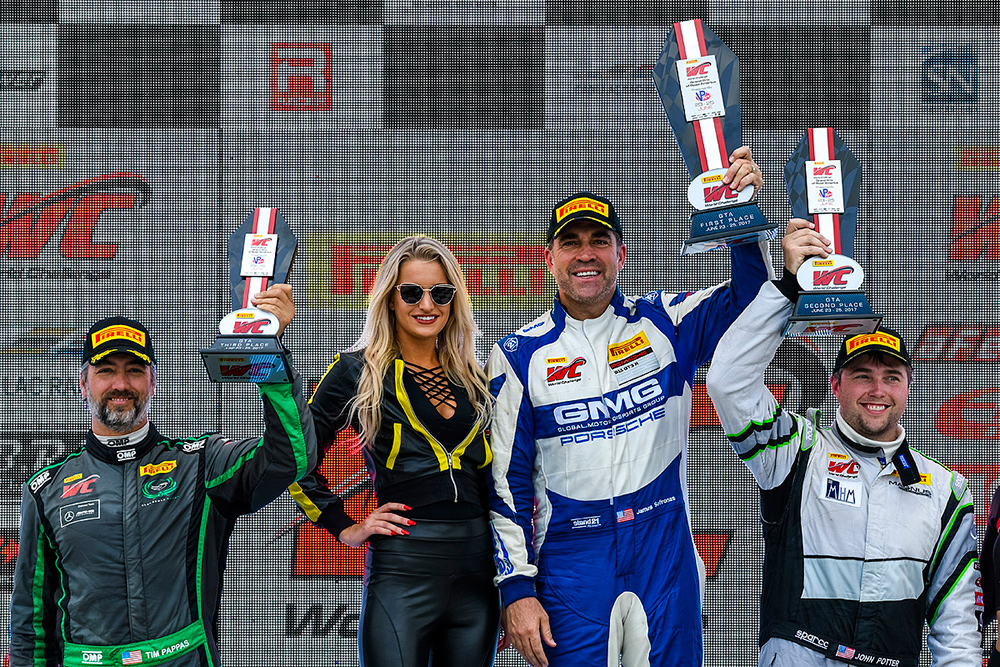 Competing in the GTA ranks, part of the premier GT / GTA races, James Sofronas would take headline honors in the No. 14 Mobil 1 / The Thermal Club / 5.11 Tactical Porsche 911 GT3 R. Qualifying first in-class for Saturday's Race One, the Villa Park, California native would make a strong start to lead the class, and basically never looked back throughout his run.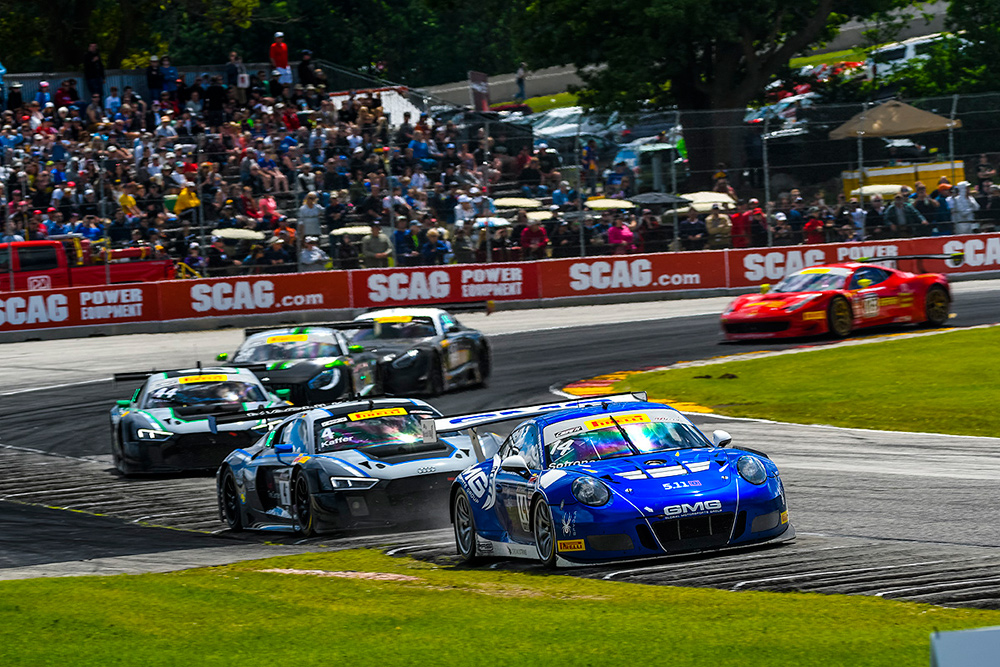 Spending most of his race mixed in with the "GT" category, Sofronas would spend his race mixing it up with competitors in a different class, ultimately electing to use restraint as the race wore on, focusing instead on ensuring a safe finish for Sunday's Race Two. He would win Race One by leading every lap and with a margin of victory over 10 seconds.
During Sunday's Race Two, the race would be much of the same, albeit with a significant red flag during the middle of the race that would drastically shorten the length of the event. Running for roughly 15 minutes of green-flag time, James would once again lead flag-to-flag, with his only encounters being that of GT-class competitors.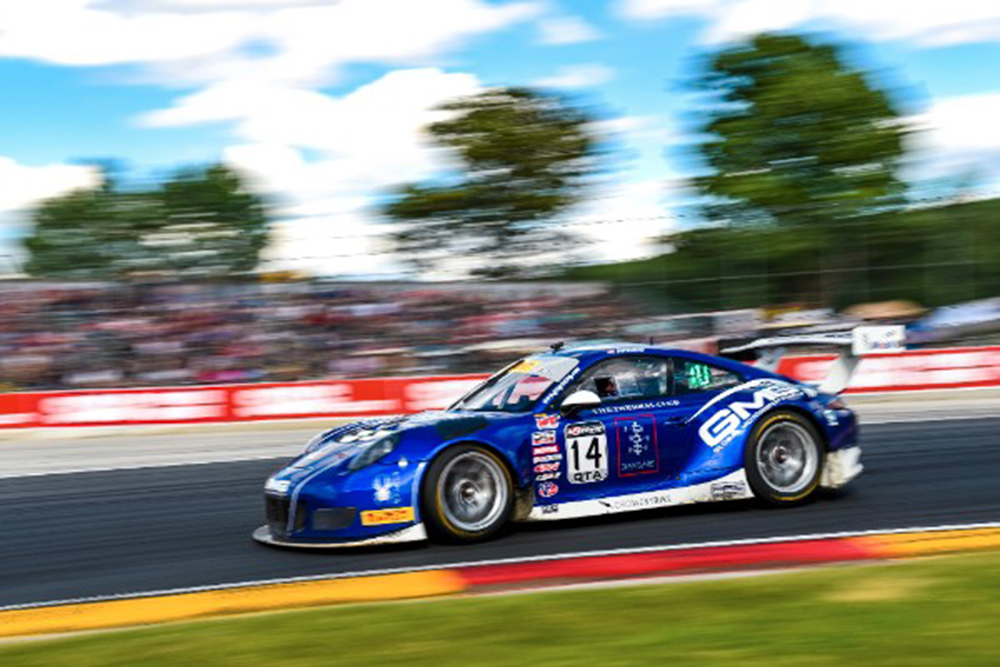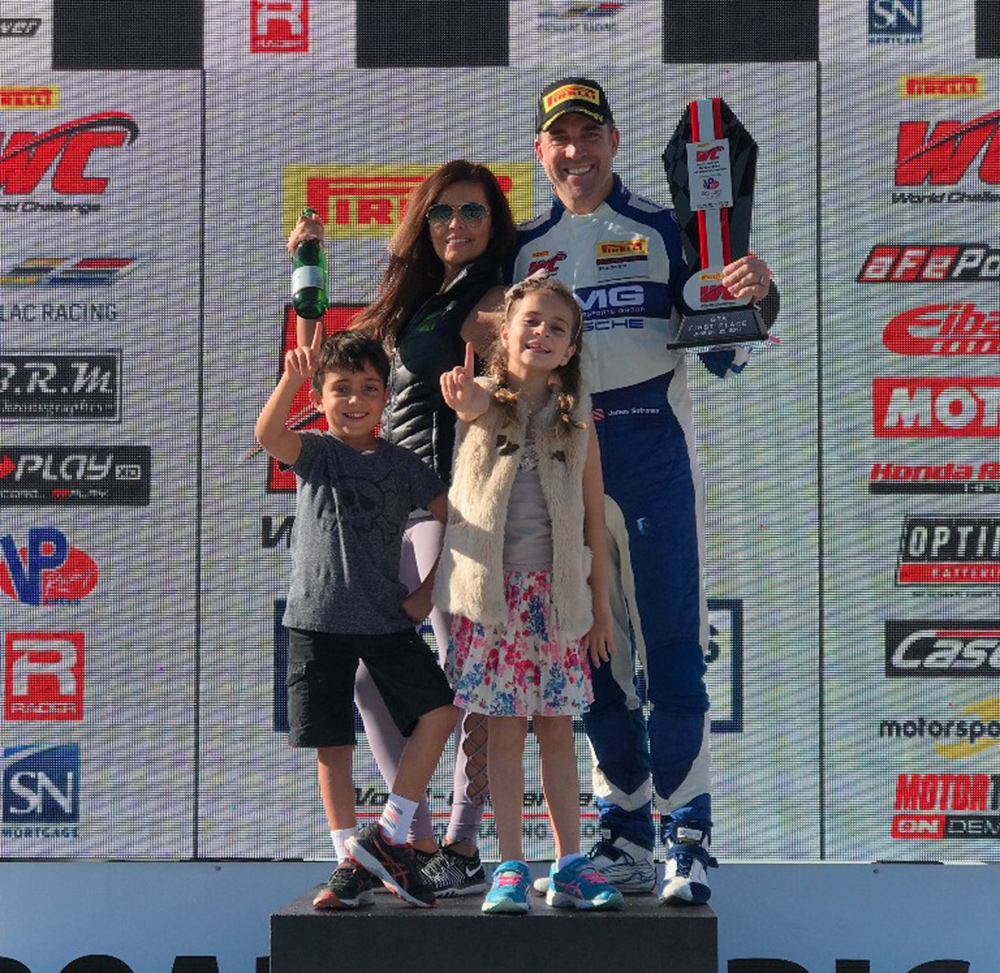 In the production oriented GTS / GTSA race, featuring more street oriented "GT4" cars, George Kurtz would also enjoy a landmark weekend, taking successive victories during Saturday and Sunday's rounds. Driving the venerable No. 04 CrowdStrike McLaren 570S GT4, George would translate his third-place qualifying effort in class to victory during Race One, managing a strong run to gain two positions as the 50-minute race carried on, ultimately taking his second victory in five weeks. During Sunday's Race Two, the event would be much of the same, with Kurtz once again holding court to take victory by over three seconds, as well as finishing third overall, which was a testament to the strength of both driver and team. Competing in his first full season of Pirelli World Challenge competition, Kurtz has had a tremendous run recently, now holding three career victories in only eight starts.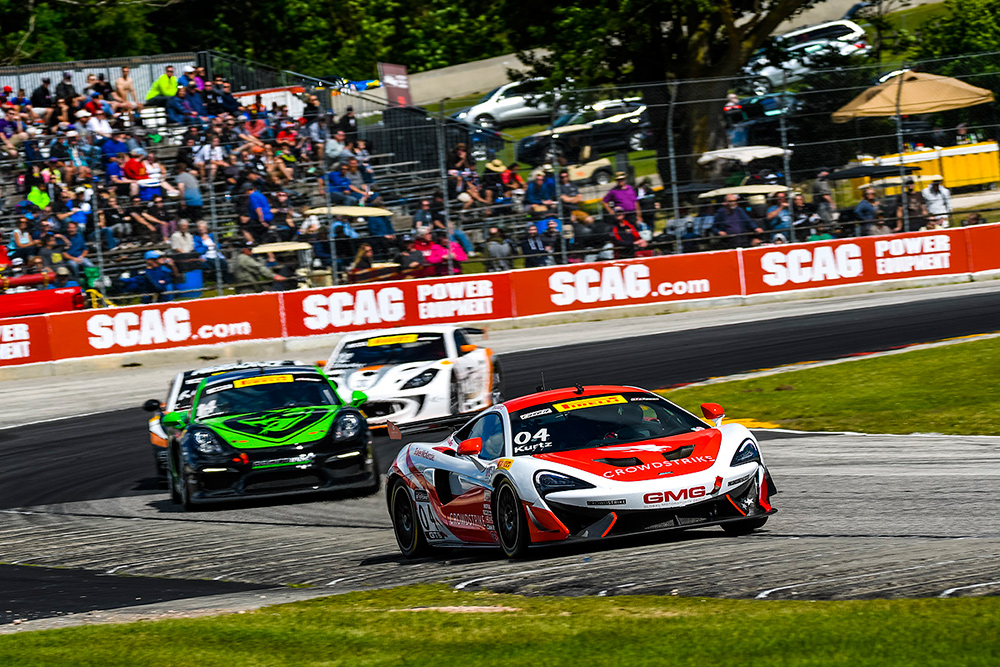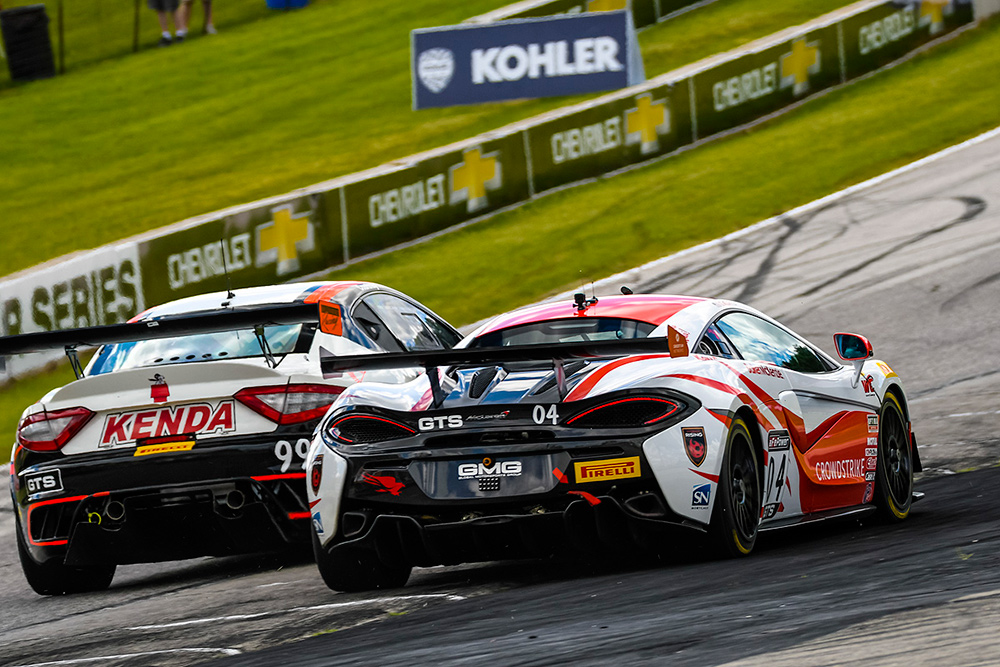 "This was an incredible weekend," stated Kurtz. "It's tough to put in to words, but I couldn't be happier with the progress of this whole program. We took this car in March and ran our first race with literally no seat time, so to have developed it as quickly as we have is a testament to everyone on this team. This weekend was a lot of fun, and brings a lot of satisfaction in competing in the series. I'm really happy to deliver for all of our fans and guests at CrowdStrike, and look forward to the next one at Mid-Ohio."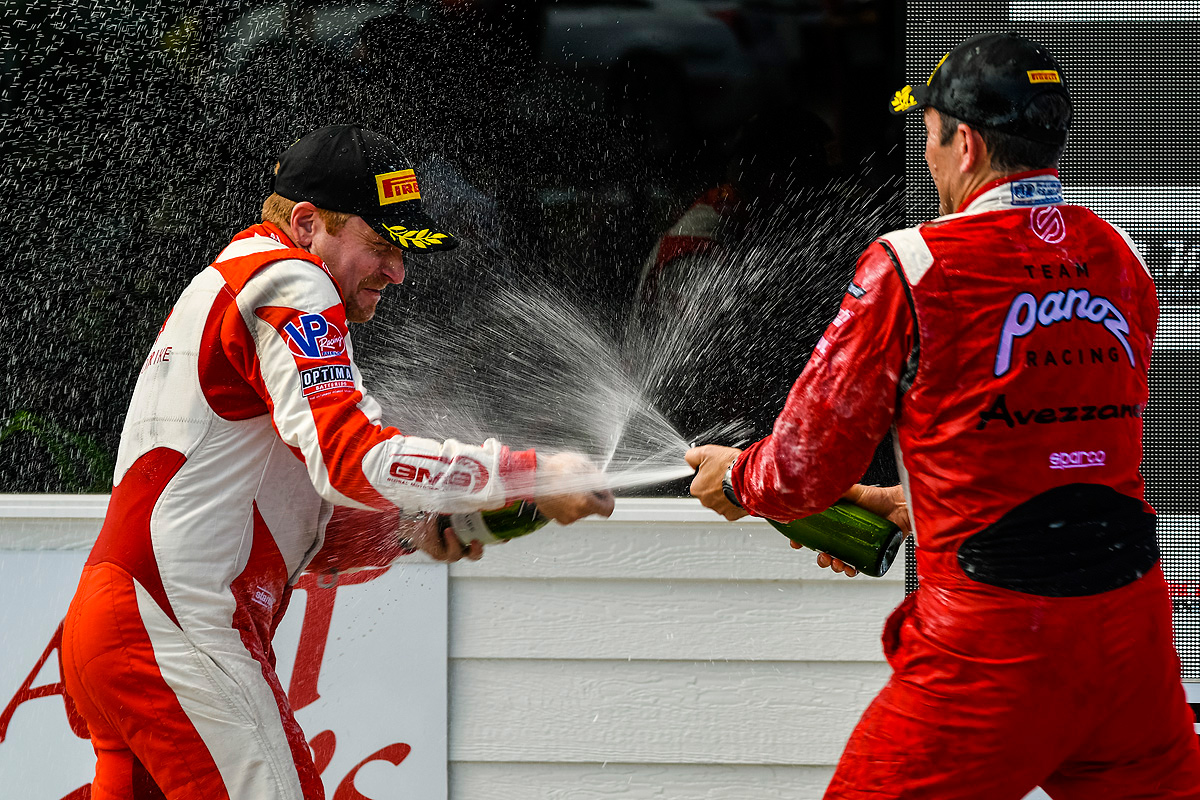 Joining Sofronas in the GT / GTA races, Alec Udell and the No. 17 Euroworld Motorsport Porsche 911 GT3 R would enjoy a strong series of runs in the professional-level GT category. Competing against some of the best in the world, including factory-hired drivers from Porsche, McLaren, and beyond, Udell would once again prove his mettle with a string of seventh-place finishes overall.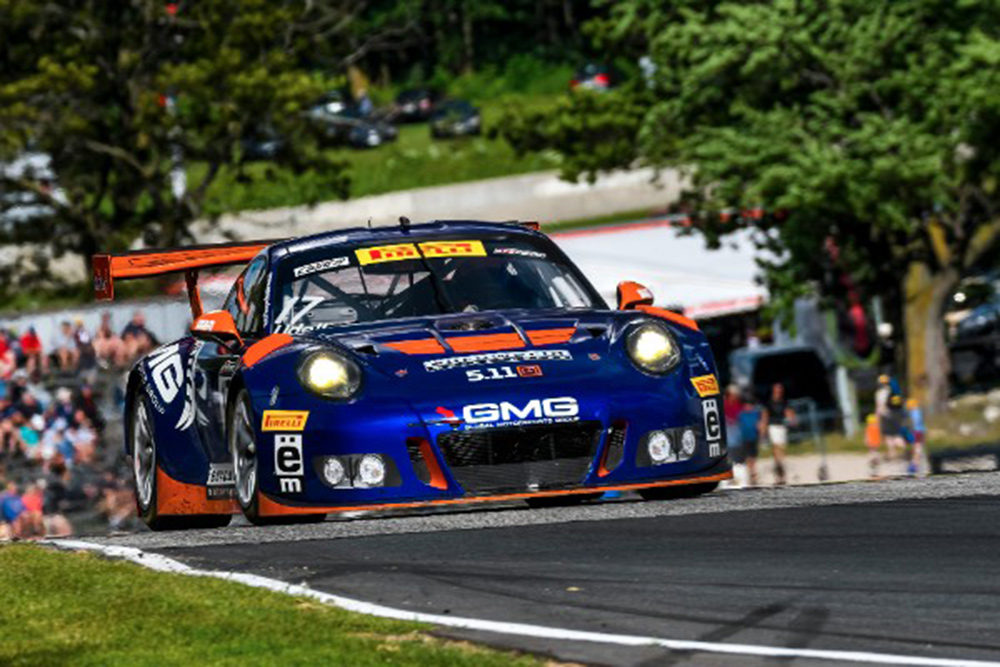 During Saturday's Race One, the Clemson University engineering student would start from the sixth row, wasting no time to move up the order once the green flag dropped. Utilizing a combination of smart passes combined with patience and attrition, Alec would do a remarkable job working his way through the completely green-flag race, ultimately advancing four positions to seventh. Alec would also be awarded the series' "Hard Charger" award for his passing efforts.
During Saturday's Race Two, the Texas native would complete a nearly identical run, making an incredible start, including a bold three-wide pass, to finish in seventh during the red flag-shortened run. Much like Race One, he would also take the "Hard Charger" award for the second race in succession.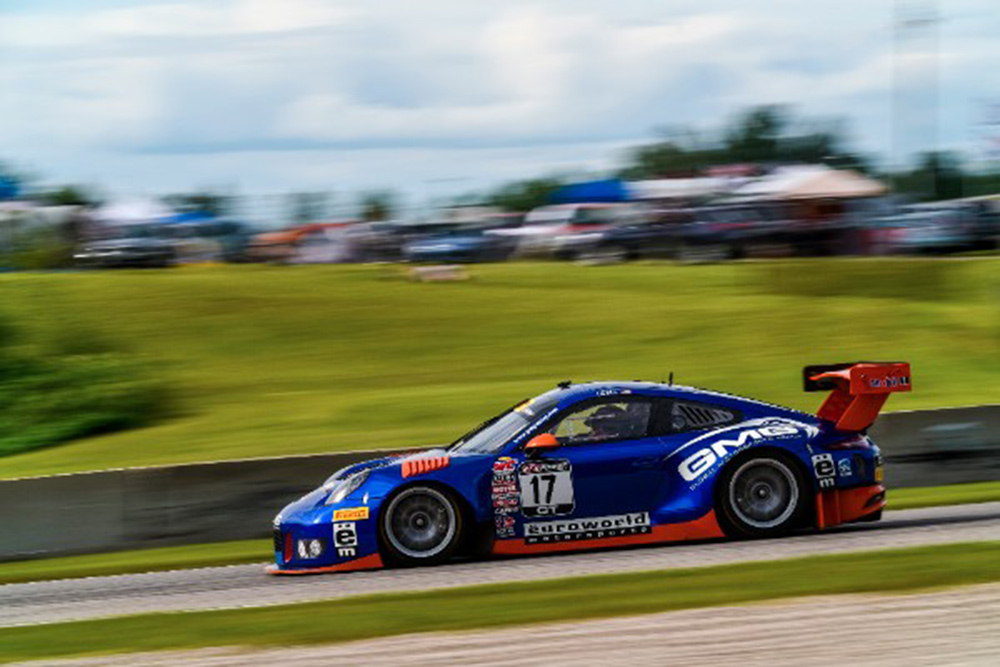 "Overall we're happy with our run," stated Udell. "The level of talent in GT is extremely high, and we can't leave anything on the table to be competitive. This was a good track for our Porsche, and I think the race pace we demonstrated was a good testament to that. Everyone at GMG did a great job preparing the car and getting everything in order, and I'm happy I was able to make such strong starts to work my way up the field. I really appreciate what everyone at Euroworld Motorsport has done to get me here, and some of the events ahead should be even stronger."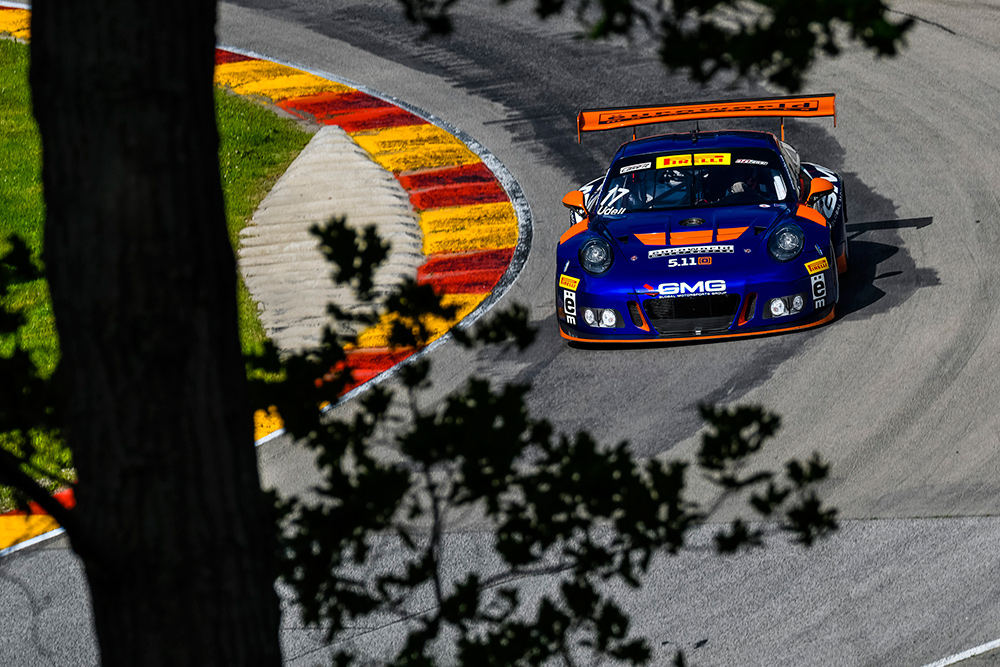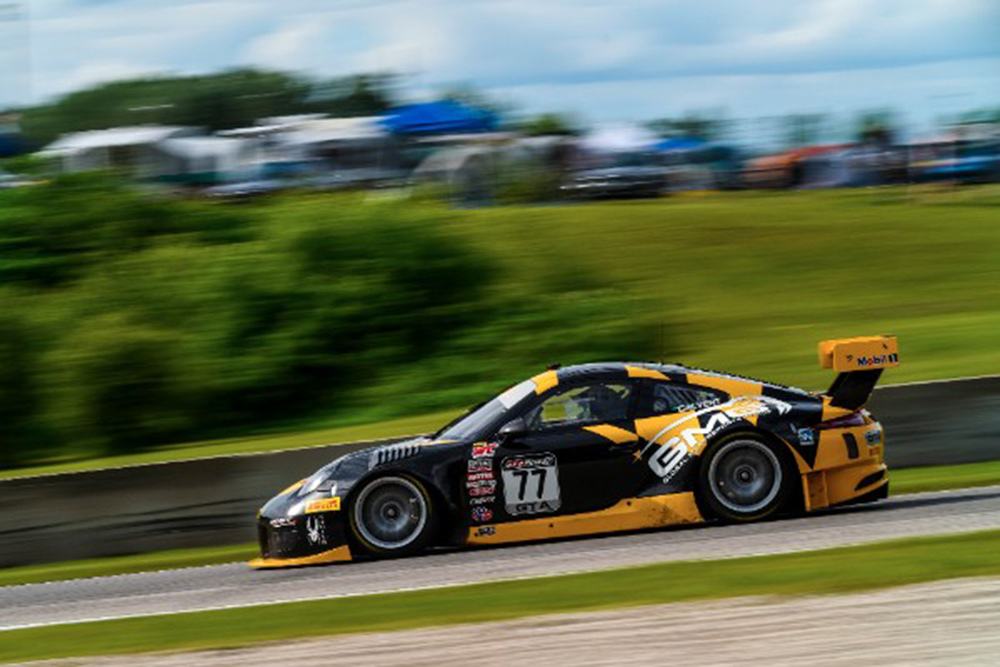 Finally, also in the GTA category, Preston Calvert and the No. 77 Calvert Dynamics Porsche 911 GT3 R would survive a frantic event, with victory ultimately coming by virtue of finishing. Driving his first "sprint" race with GMG, Calvert would open Saturday's Race One with a fairly quiet run, showing both consistency and improvement throughout his run to take fourth, just a few seconds clear of a podium finish. During Sunday's Race Two, however, a heavy stack-up notorious with the series would catch Preston out, finding himself backwards after contact in to the treacherous Turn Five. During the next re-start, Calvert would once again find himself in a bad spot, this time spinning as he avoided heavy debris from a major incident in front of him, but luckily avoiding major contact. From that point on, the focus became simply on finishing, which he did without trouble, taking sixth in class. Overall, it was an impressive weekend for Calvert, who made significant gains throughout the weekend and was on form with the best in the category.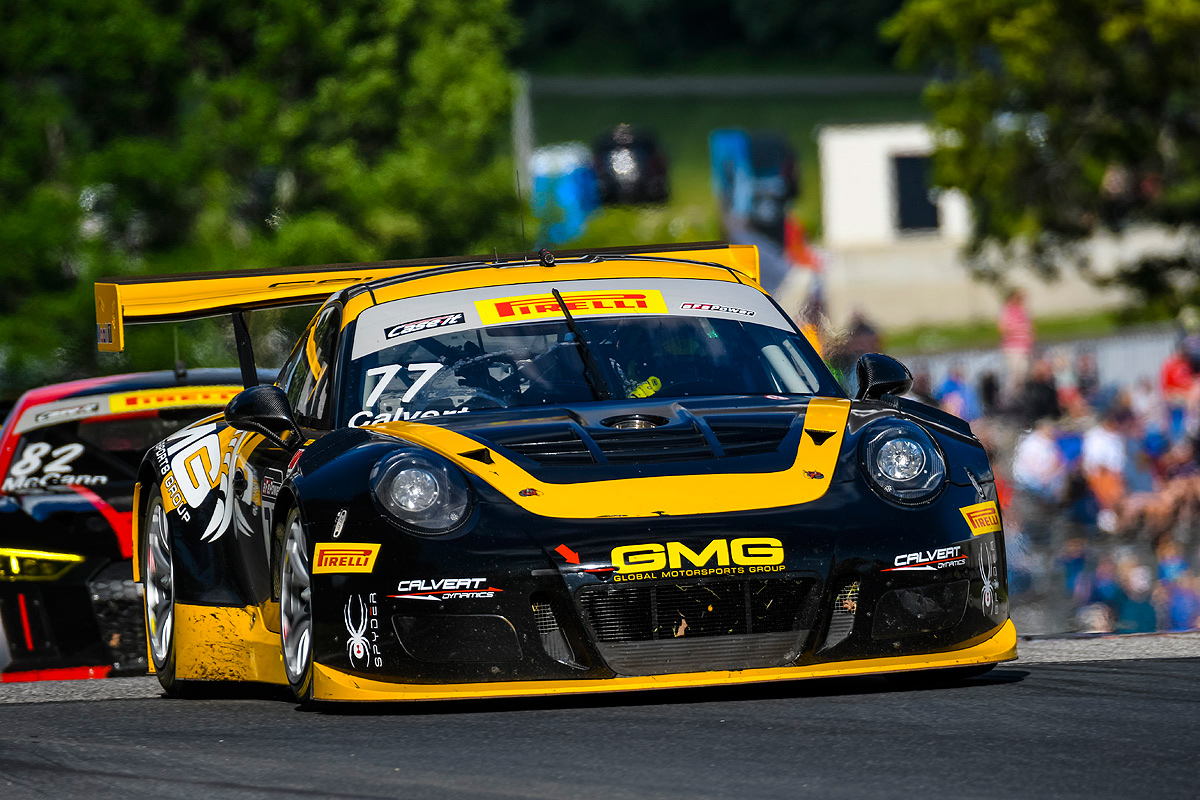 "It was an enjoyable weekend, even if the second race was a little bit chaotic," stated Calvert. "Unfortunately incidents are part of racing, and I'm happy everyone walked away unhurt. I did my best to stay out of trouble, but unfortunately the nature of the field stacking up, and all of the debris, was unavoidable, but luckily we were able to finish. This was my first sprint race with GMG, but everyone did a great job getting the car prepared as expected, and I had a great experience. I look forward to the next one."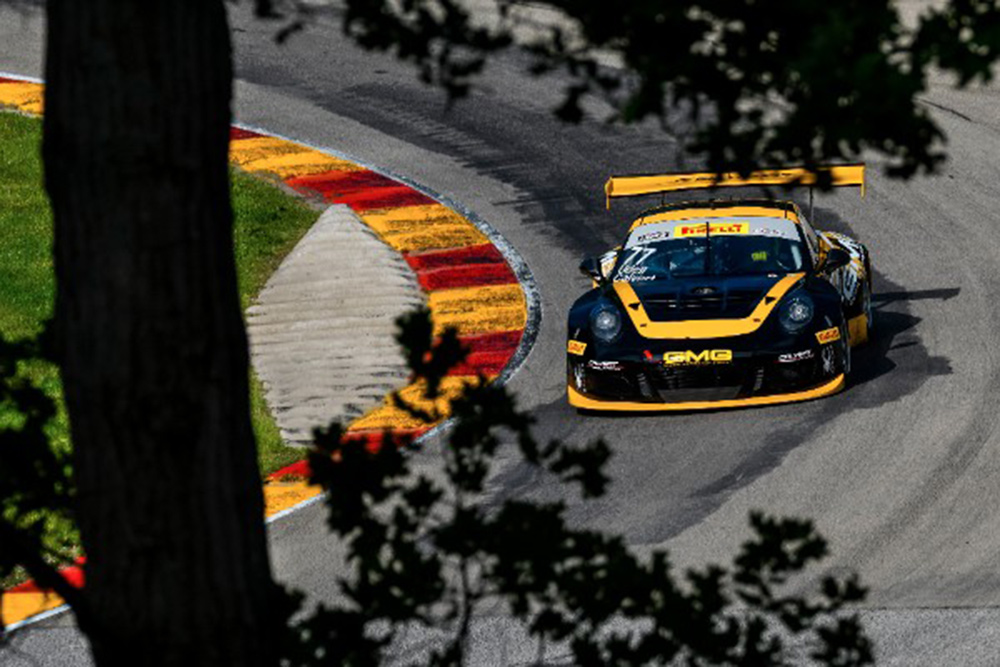 With the Pirelli World Challenge taking a break for a few weeks, the return to "sprint" racing will continue in a few weeks' time, once again joining the Verizon IndyCar Series at the famed Mid-Ohio Sports Car Course on July 28-30.