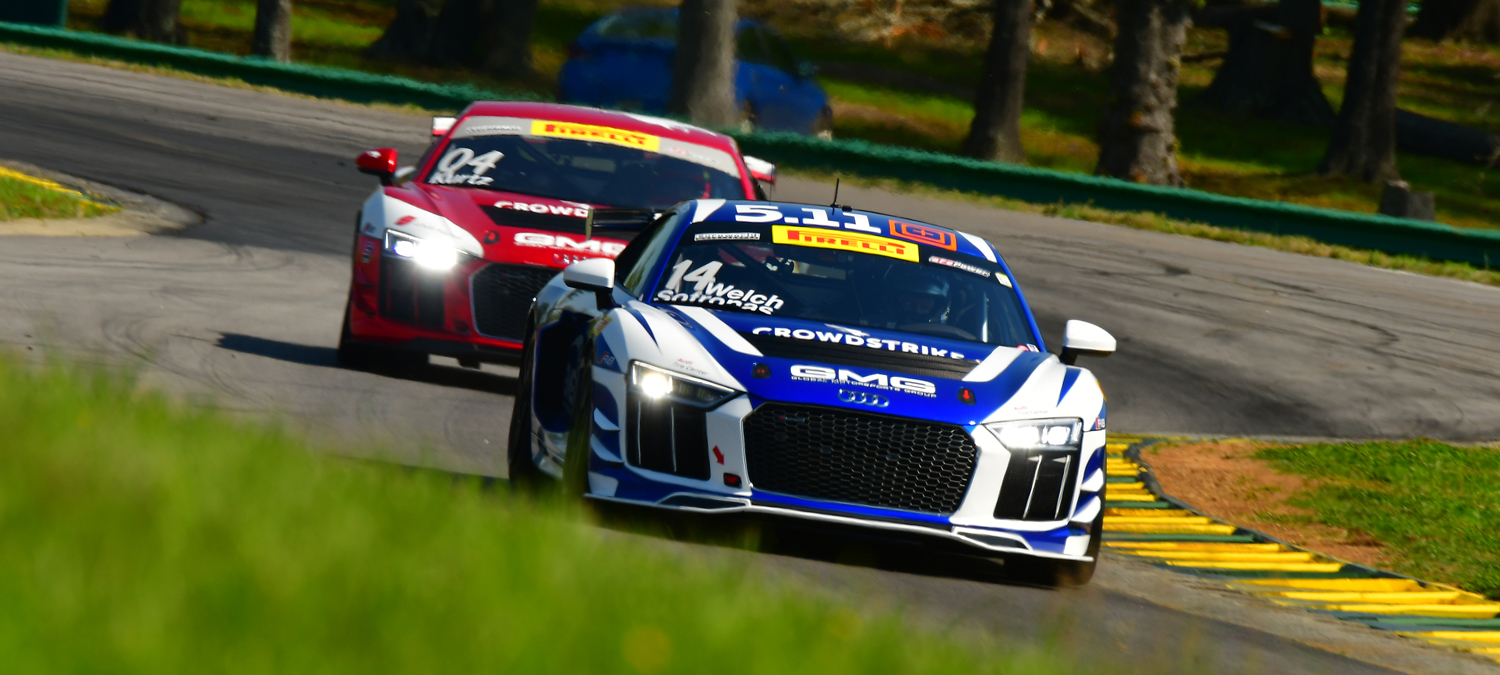 Kurtz, Sofronas Highlight Canadian Rounds of Pirelli World Challenge for GMG
Continuing their full-season efforts in the Pirelli World Challenge, Global Motorsports Group (GMG) will head north of the border to the renowned Canadian Tire Motorsport Park with two Audi R8 LMS GT4 entries, with drivers George Kurtz and James Sofronas spearheading the team's efforts.
"Canadian Tire Motorsport Park is one of the most storied venues on the calendar, and we're looking forward to continuing our championship push there," stated Sofronas. "It's great to return to our heritage of solo sprint races, and the Audi R8 LMS GT4 should be well suited for it. Every weekend we've continued to learn and develop, and after two winning weekends in the SprintX championships, hopes are high we can continue that in to Canada. This weekend we'll focus on George's No. 04 CrowdStrike entry as well my own, and we have high hopes for both cars. George's progress with the new car has been steady, and we expect that both entries will contend."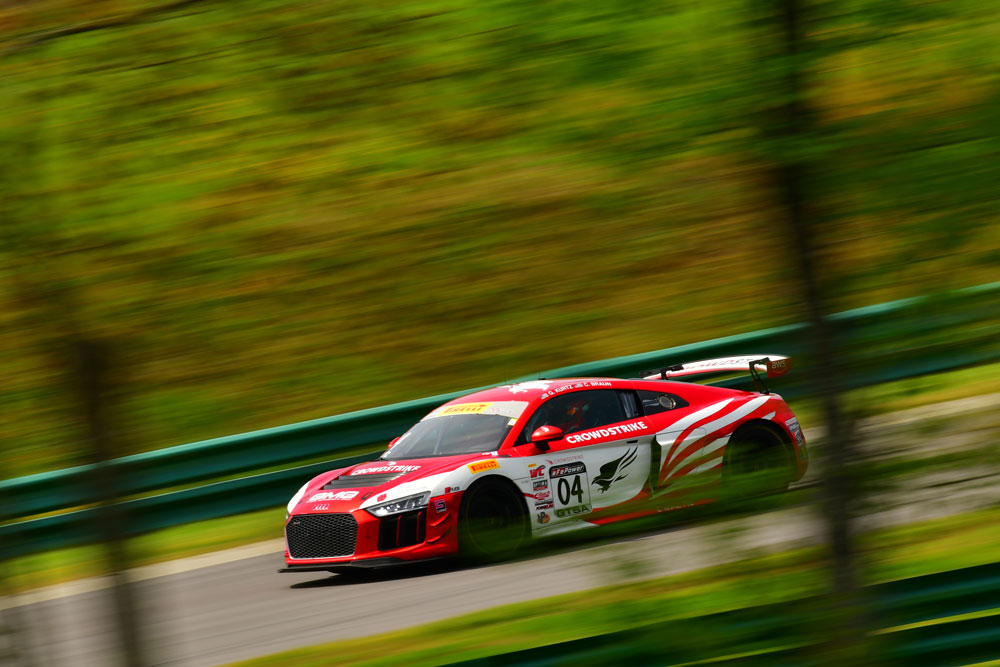 Driving the No. 04 CrowdStrike Audi R8 LMS GT4 in the GTSA class, George Kurtz will return to solo competition for the first time since the season-opening Grand Prix of St. Petersburg. Having run with teammate Colin Braun during the last two "SprintX" weekends, the progress between Kurtz and his Audi has been strong, nearly earning a podium in the last round at VIRginia International Raceway and returning to the form reminiscent of his 2017 class-victory at the same circuit.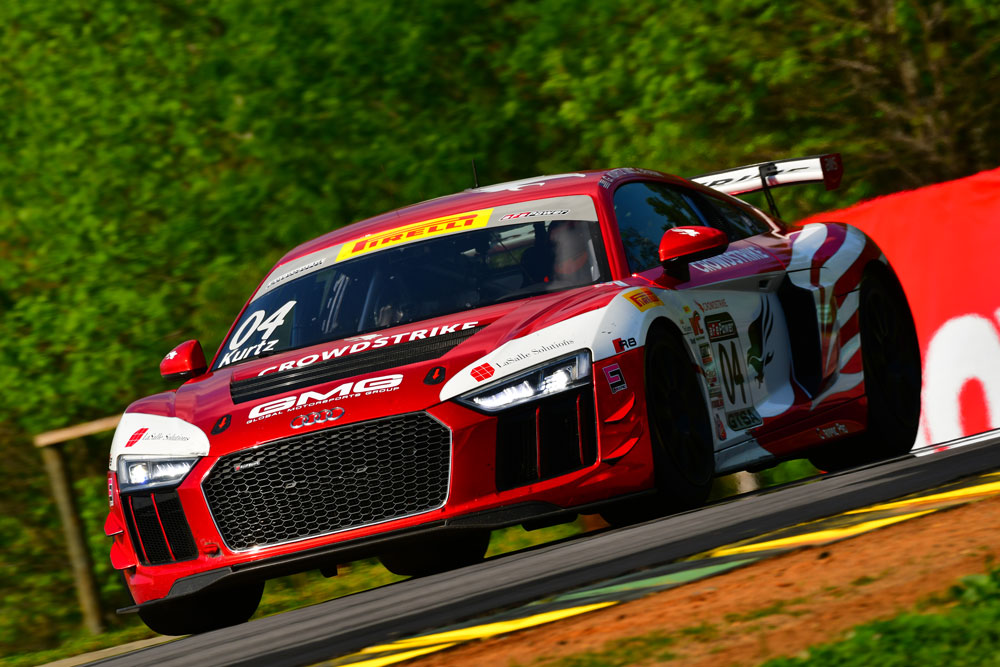 "I've enjoyed great success at CTMP, and hope to replicate those results with the Audi R8," remarked Kurtz. "After every race, I continue to learn more about the Audi, and the crew at GMG has done a great job preparing the car. I feel confident that we have a good setup for Canada, one of the most exciting tracks of the PWC season."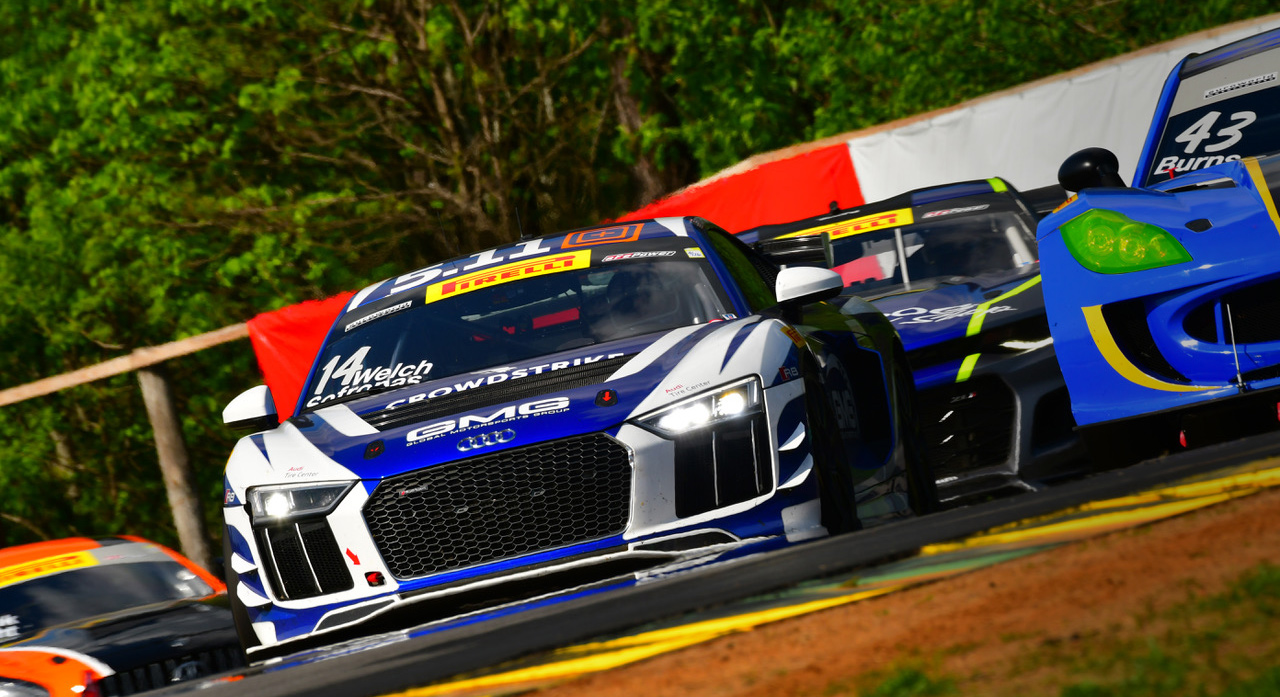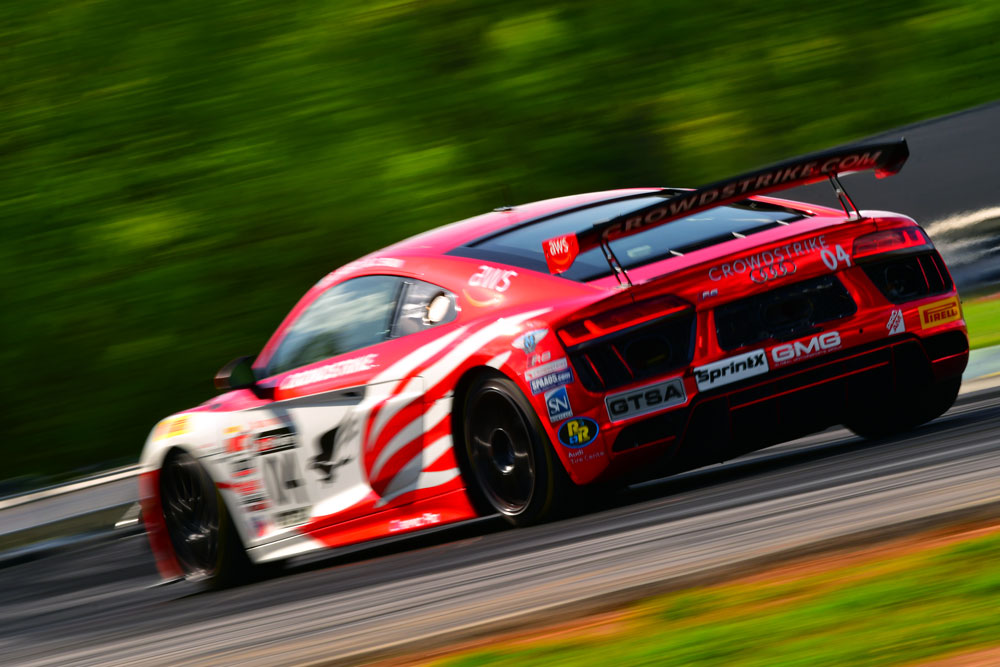 Driving the No. 14 Mobil 1 / The Thermal Club / 5.11 Tactical Audi R8 LMS GT4, James Sofronas will return to sprint competition looking to continue his GTS-category championship ambitions. After a strong opening to the season in St. Petersburg, where he took the first-ever podium for the machine, Sofronas heads to the high-speed corners and sweeping elevations of CTMP with a renewed focus on winning, with championships focus at the forefront of the teams' efforts.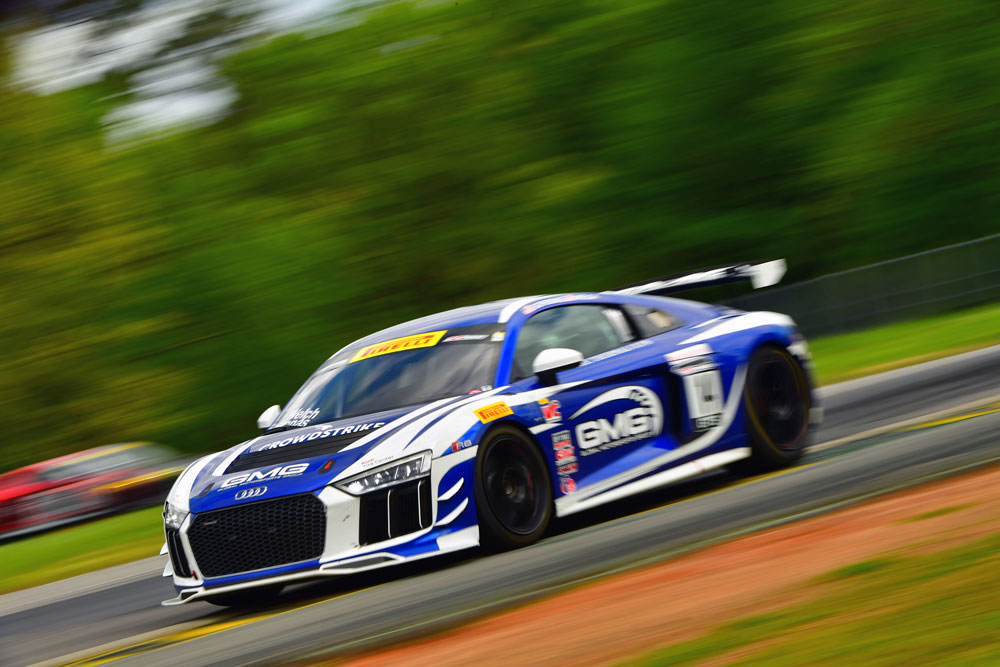 Practice begins this Friday, May 18, with a double header of action taking place on Saturday and Sunday. Race One will take place on Saturday at 1:55PM ET, and Sunday at 10:05 AM ET.