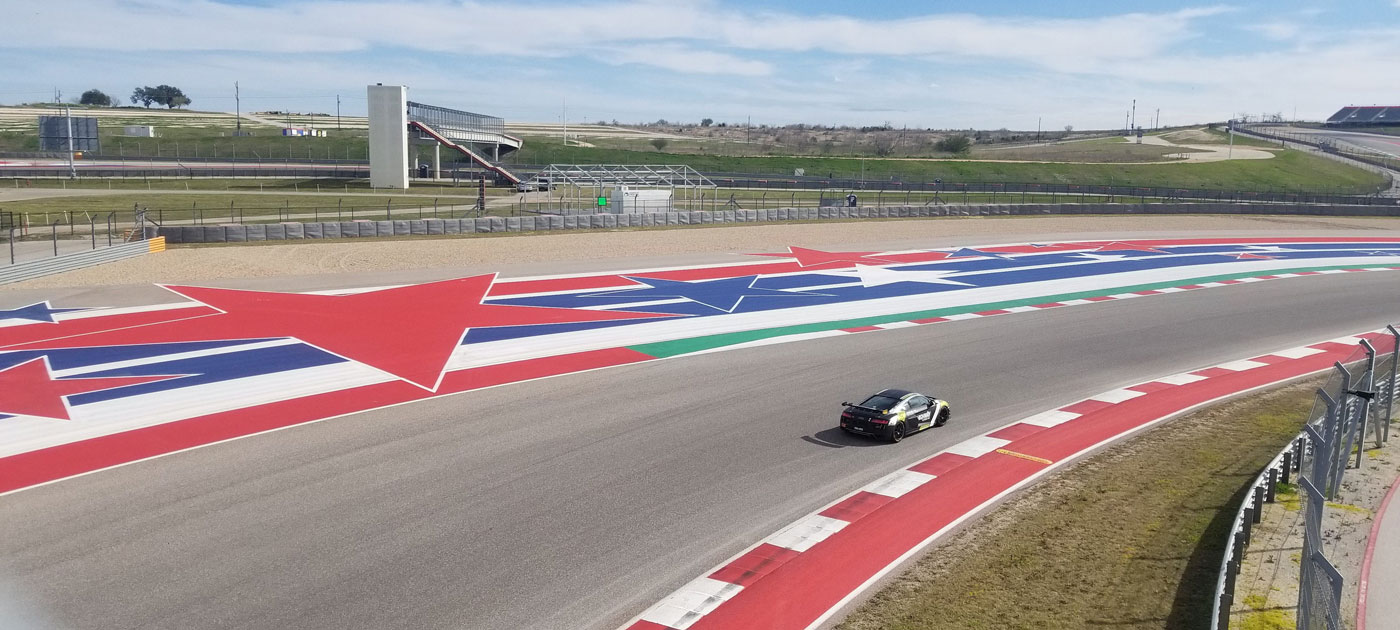 GMG Ready to Kick Off 2019 Season at Circuit of the Americas
With two cars in two different categories, Global Motorsports Group (GMG Racing) is ready to begin the 2019 Blancpain GT World Challenge America looking to pick up where they left off in 2018. Heading to this weekend's opener at Circuit of the Americas (COTA) in Austin, Texas, the team will return to the premier GT3 category with James Sofronas in a Porsche 911 GT3 R, joined by long-time team member Brent Holden. Also returning to the team's GT4 efforts, Jason Bell will look to further improve his efforts while teaming with team development graduate Alec Udell.
"We're always looking forward to starting the season off right," stated GMG team owner and driver James Sofronas. "There really is no such thing as an off season, as we're always testing and developing, but the first premier event is always one we want to show our best. Our new Porsche 911 GT3 R has been an incredible car to get our hands on, both Brent and I have really enjoyed our time with it so far and we should show well. Jason Bell is looking to continue where he left off last year, and based on his most recent performances I have no doubt we can put him in a prime position to contend. Adding Alec Udell to the mix only enhances the program with his speed and experience, and we're all expecting a strong weekend."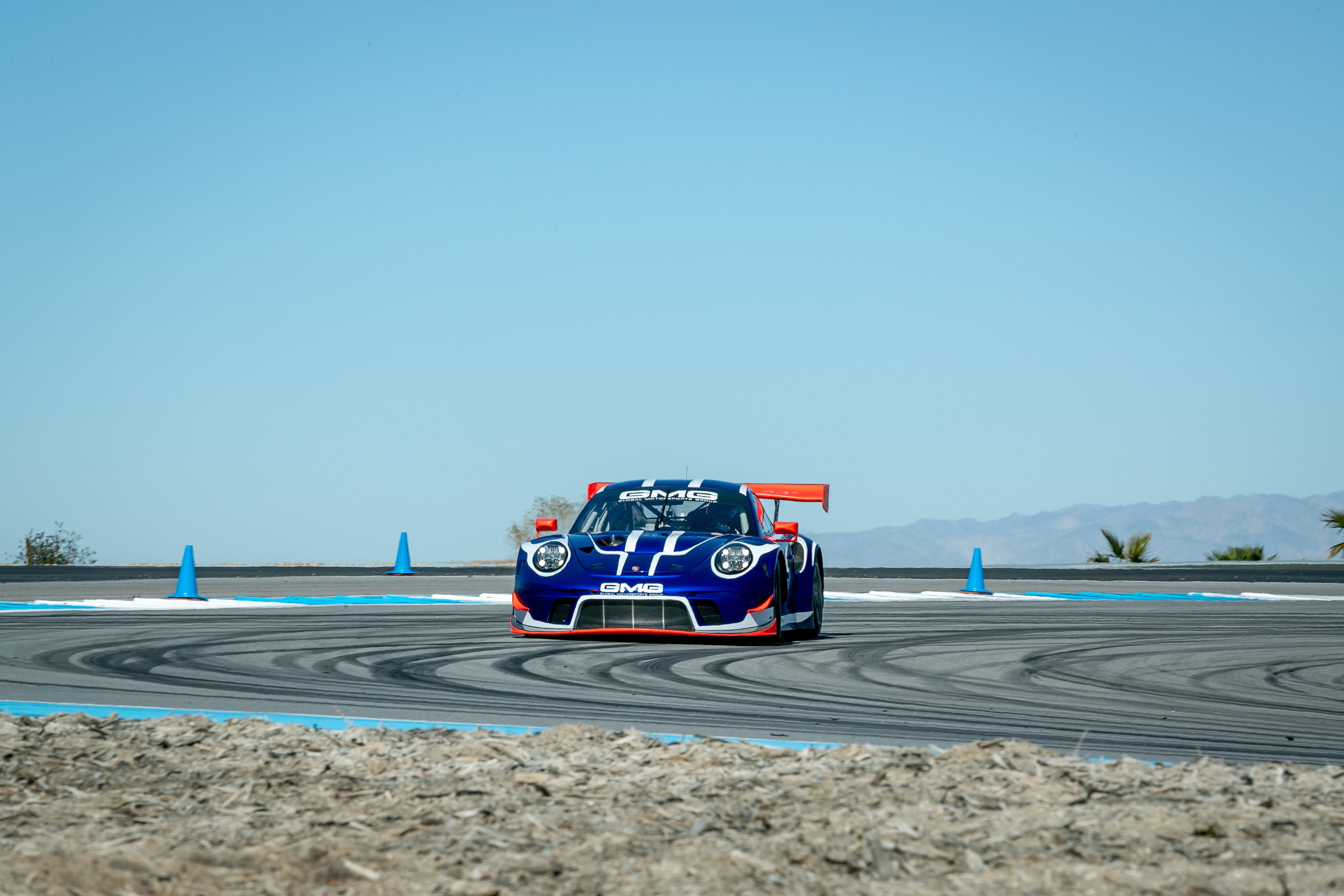 In the No. 14 Porsche 911 GT3 R, Holden and Sofronas will take to the wheel in the team's return to GT3 competition after a year off, and this time behind the new-for-2019 machine. 2018 was landmark season for Sofronas, who took an overall series championship on the heels of multiple victories and dual championships in both the Sprint and SprintX series, with the team owner returning to his roots in the GT3 ranks. Brent Holden, meanwhile, returns to GMG with a wealth of experience from World Challenge, to Ferrari Challenge, Porsche Club Racing, and beyond. Combined the two will campaign in the series' Am category, which should seat them in a prime position.
For Brent Holden, hope are high for immediate contention.
"The GT3 Am category is a very competitive one, but James and I are hopefully well poised for it," stated Holden. "The team at GMG always does a great job getting us prepared, and this new Porsche has been amazing to drive so far. As we evaluate just what to expect this year, it's a critical race to show well for, and with the revamped series and a special circuit like COTA, everyone has high expectations."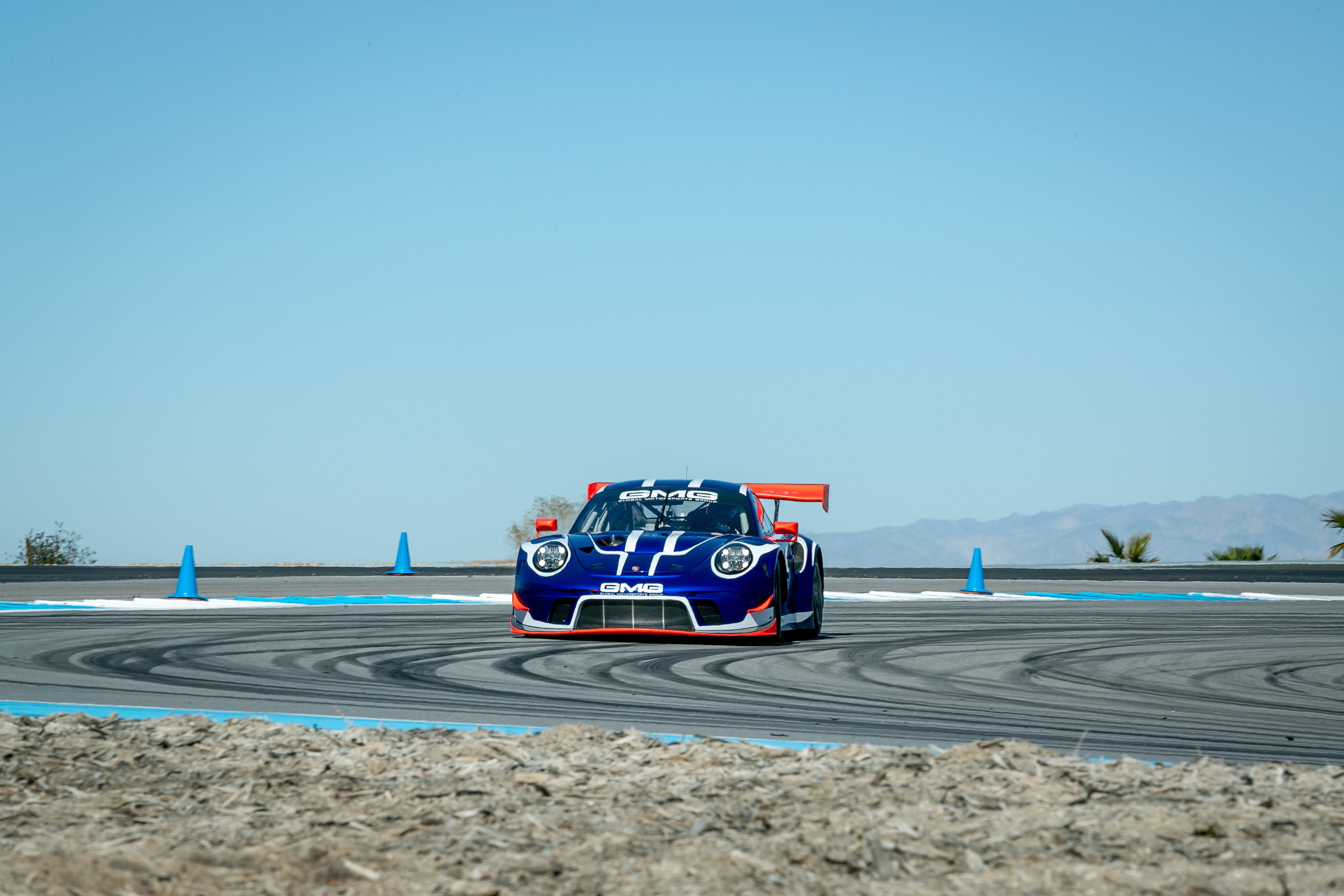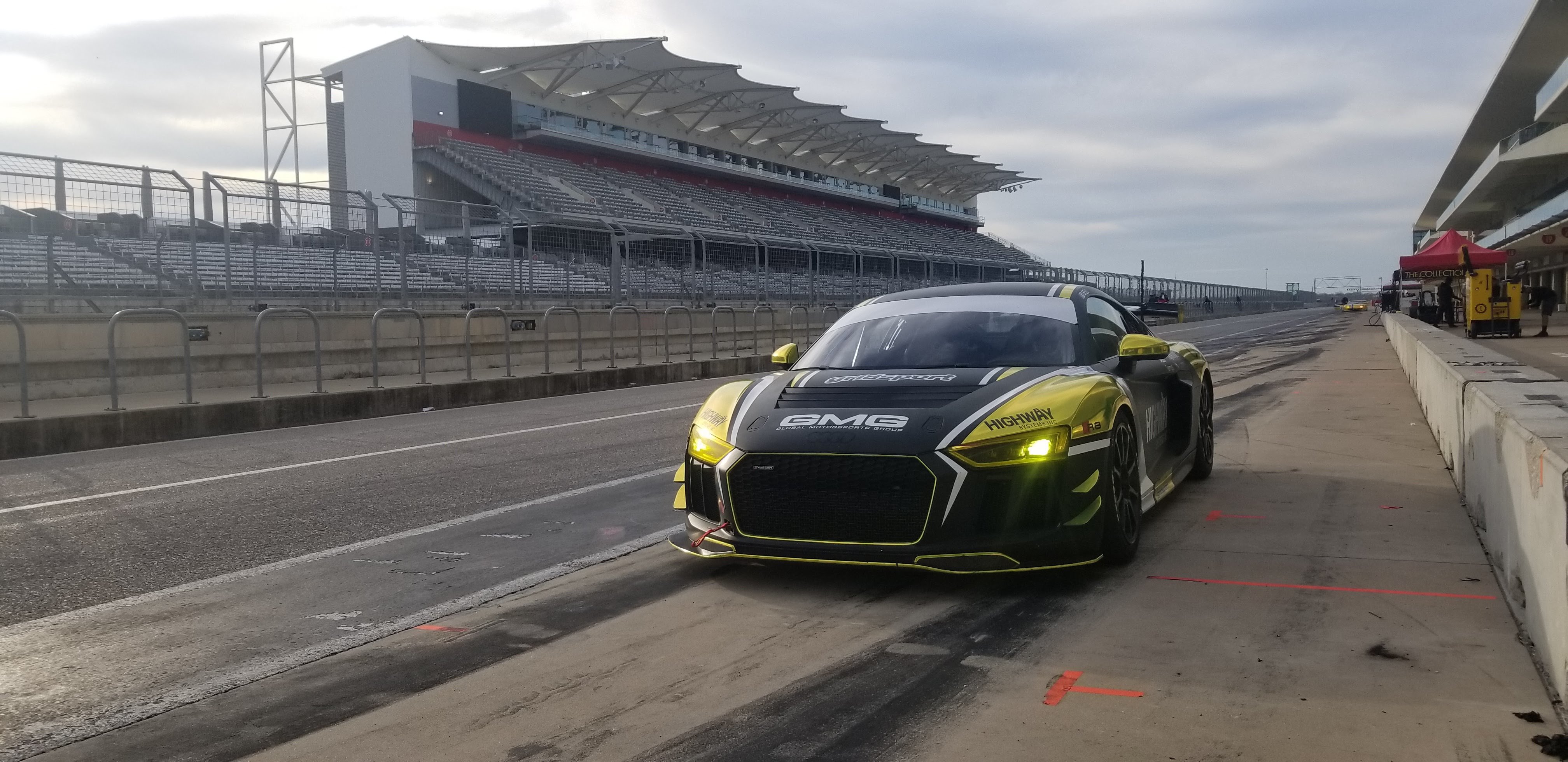 In the GT4 SprintX category, Jason Bell will return to the Audi R8 LMS GT4 for his first full season with the team. After joining GMG mid-way through 2018, Jason consistently showed well under the team's guidance, including a career-high second-place at the team's most recent venture during the IMSA Encore at Sebring International Raceway. Joined by Alec Udell, the 2016 GT3 Cup champion who has driven every year with the team since 2015, the duo should show well.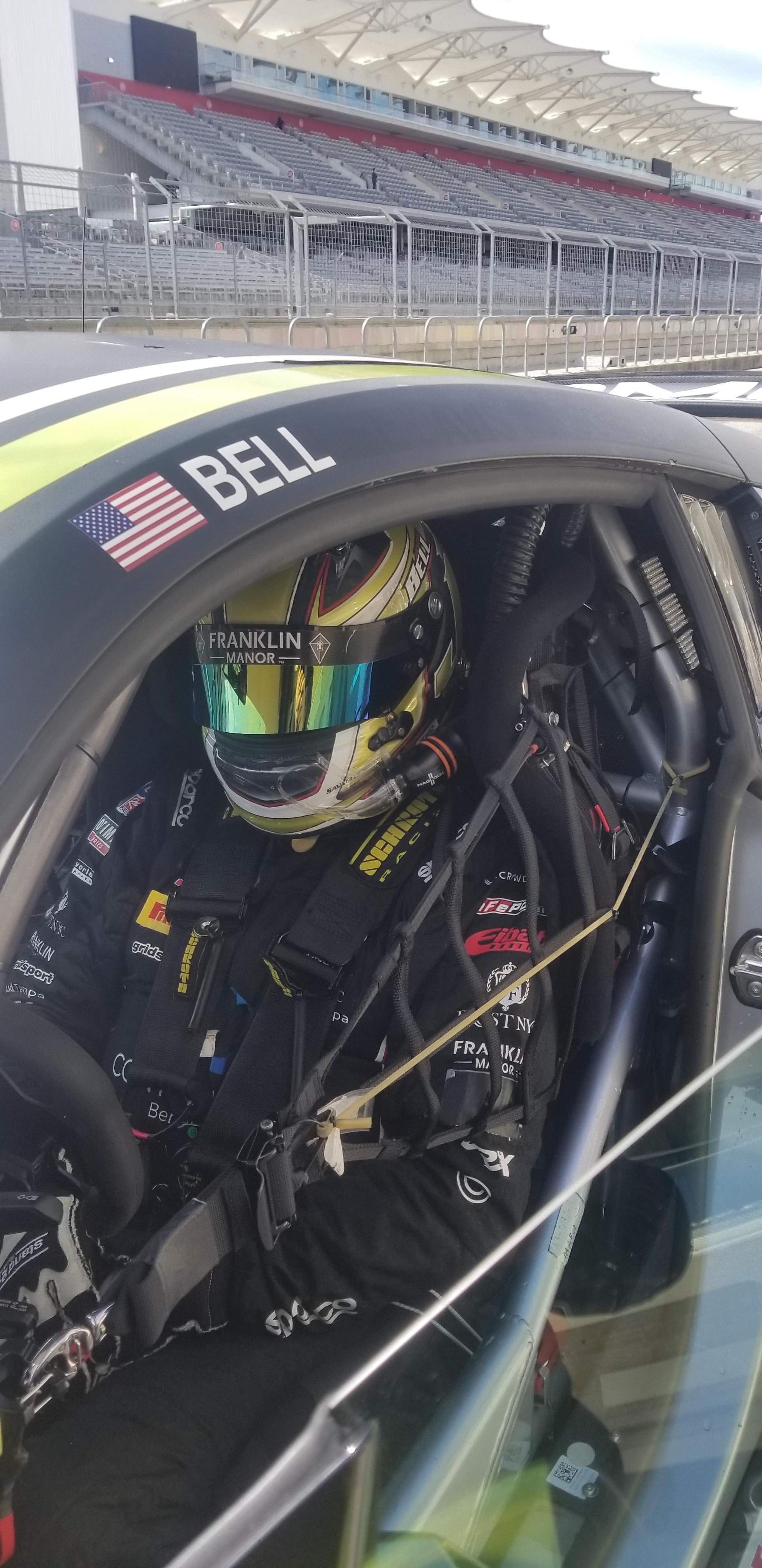 "I'm really happy to return to GMG for the 2019 season," stated Bell. "The Blancpain GT4 Sprint Championship is an excellent venue for close and competitive racing, and as the defending champions with the same type of car, I know I've chosen the right team with GMG. After our 2018 campaign, we've learned a lot and made progress and moving forward, our target is very high."
For Texas native Alec Udell, a similar sentiment is shared.
"We all want to kick the season off right," stated Udell. "I'm really thankful to both Jason and James for the opportunity to get back behind the wheel, and of course no better place than in Texas to do it. The Audi should be strong as both Jason and James demonstrated last year, but of course it's a very competitive field and we're not underestimating the challenge ahead."
Official practice begins today, with the traditional double-header of action taking place on Saturday and Sunday. Saturday will see the 75-minute GT4 SprintX race begin at 2:05PM ET, while the 90-minute GT World Challenge America (GT3) will begin at 4:40PM ET. Sunday will see GT4 at 11:10AM, and GT3 at 3PM, follow the team's social media accounts for the most recent developments including streaming information.