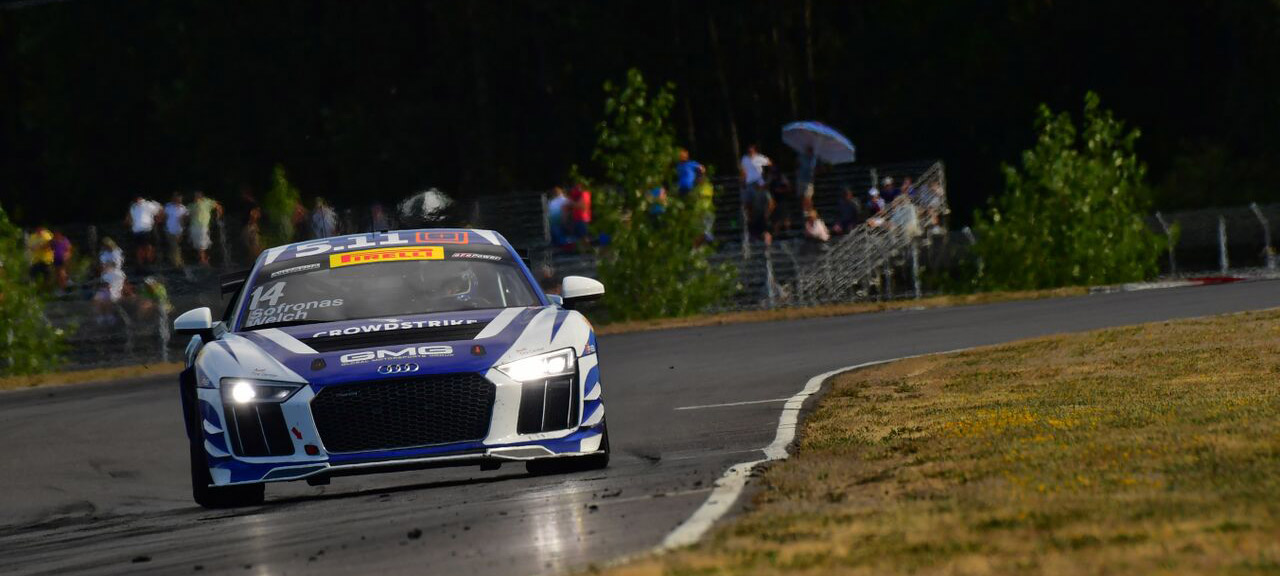 GMG Heads to Utah on Cusp of Another Historic Championship
In a year that has seen Global Motorsports Group (GMG) shift the majority of their racing efforts toward the burgeoning GT4 category, this weekend's Pirelli World Challenge Grand Prix of Utah looks to be a historic one, with the team on the cusp of clinching the series' SprintX Championship, the first major championship for the Audi R8 LMS GT4. While drivers James Sofronas and Alex Welch will be focused on clinching a title, a four-car entry promises to deliver on a number of levels, including the return of George Kurtz and Colin Braun, Jason Bell, as well as Elias Sabo and Andy Lee.
"It's an exciting weekend ahead, but one we cannot underestimate," stated GMG team owner and driver James Sofronas. "When we first drove the all-new Audi R8 LMS GT4 a little less than a year ago, it was clear the car was a solid platform to work with, and they've delivered exactly as promised. Heading in to the weekend, Alex and I are very focused on just running clean. We have a solid point lead, but we've experienced first-hand how quickly things can change if you're not careful, and we're all well aware of that. Personally, I just want to deliver a championship not only for Audi, but also for Alex. He's been a big part of GMG's history in the last six years, and this would be a great gift back. Having three other Audis join us is of course a great testament to our team and the series. George and Colin are back and hungry after a few weeks away, Jason Bell is primed for another solo venture, and we're happy to welcome Elias Sabo and Andy Lee to the Audi tent. It's a big weekend ahead but we have some of the best guys in the business."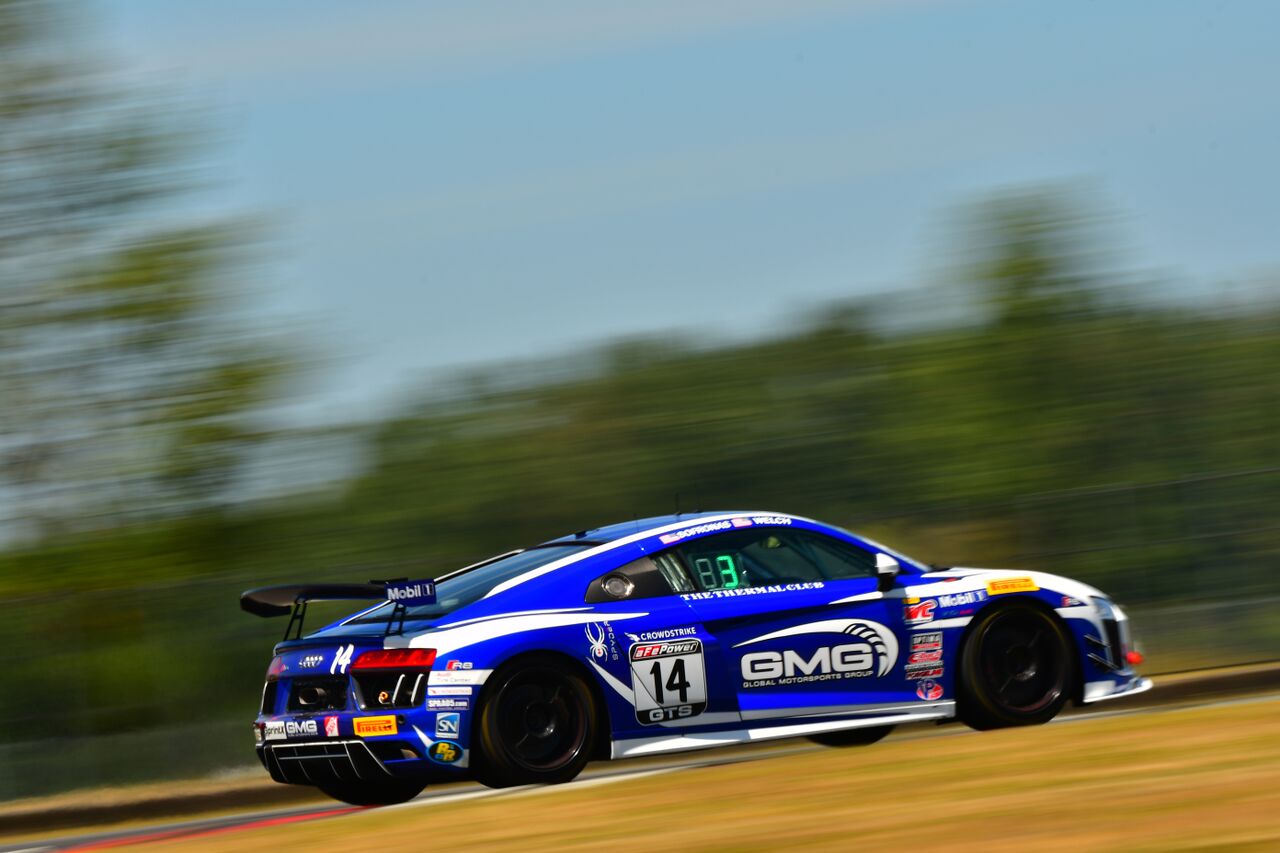 Driving the No. 14 Mobil 1 / The Thermal Club / 5.11 Tactical Audi R8 LMS GT4, the duo of Alex Welch and James Sofronas will arrive for this weekend's double-header knowing that a reasonable series of finishes is all they need to clinch the series' SprintX championship. With a 25-point lead on the heels of two victories and a relatively faultless season, the high elevation of the Utah Motorsport Campus will provide a unique variable for the team. With the normally-aspirated V10 of the Audi facing a challenging task, Welch and Sofronas will drive with an awareness that winning is less important than simply collecting solid points.
For Alex Welch, the prospect of his first major championship is of peak attention.
"It's definitely a big weekend for us, but we're treating it like any other and I feel well prepared," stated Welch. "We are in a good position to win this championship and everyone at GMG, including James, has done such a great job to this point. Our focus is to stay clean, have two solid finishes and the results will come."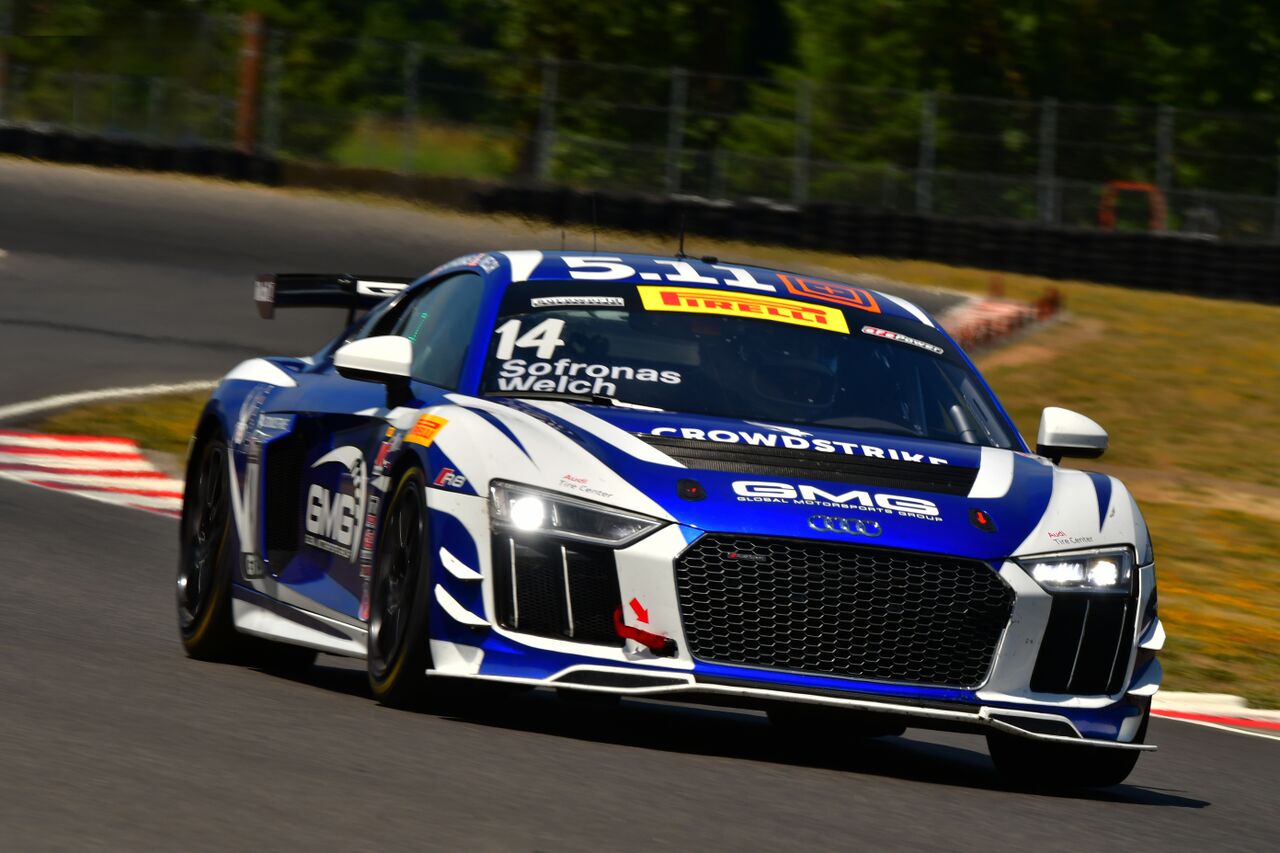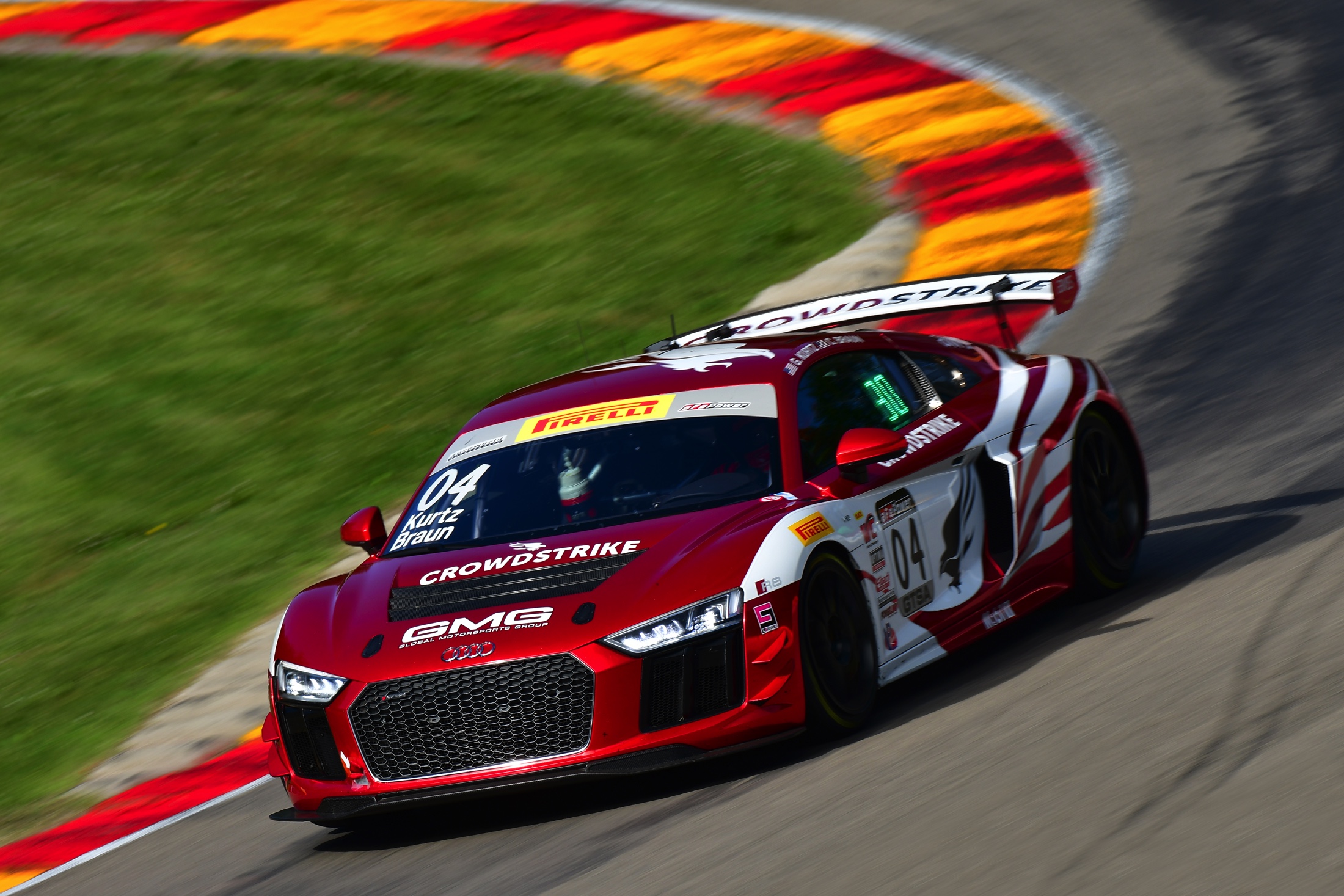 Returning in the No. 04 CrowdStrike Audi R8 LMS GT4 after several weeks away, George Kurtz and SprintX teammate Colin Braun will arrive with an all-new car ready for action. Last campaigning at Road America in June, the team has focused on skipping the most recent round to focus on preparing a brand new machine, with a fully refreshed effort for this weekend. During that time, however, teammate Colin Braun has been on a terror, winning the last two IMSA races overall in the prototype ranks, giving the entire effort a wave of momentum.
"I had very good results at Utah Motorsports Campus last year, and Colin and I have worked hard to master the Audi R8 leading up to this year's race in Tooele," said Kurtz. "I feel confident in our progress, and I know this track well, so I think we'll put on a great show with continued support from GMG Racing."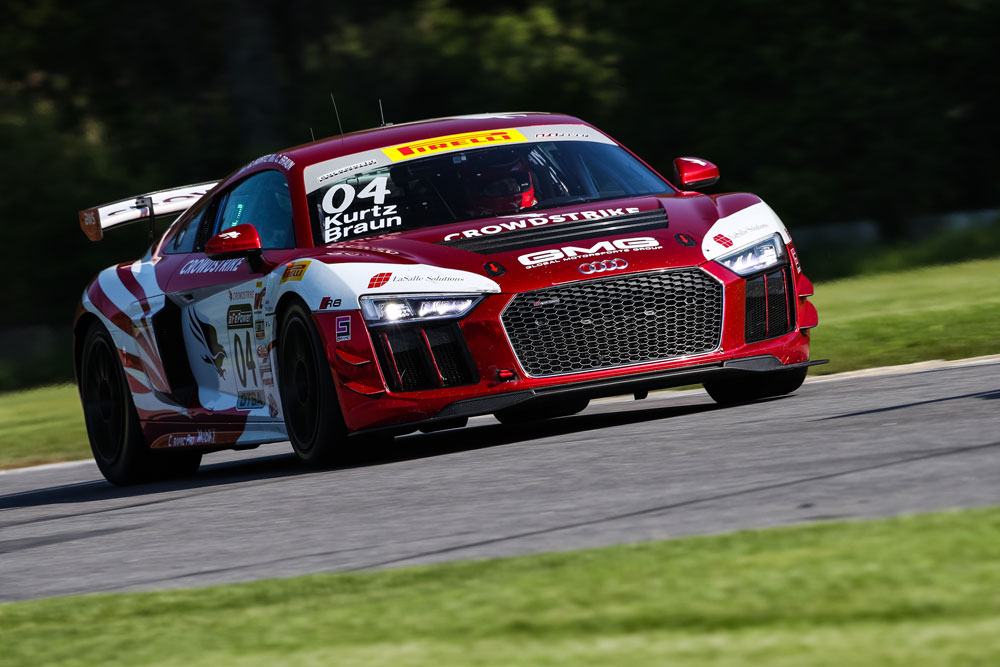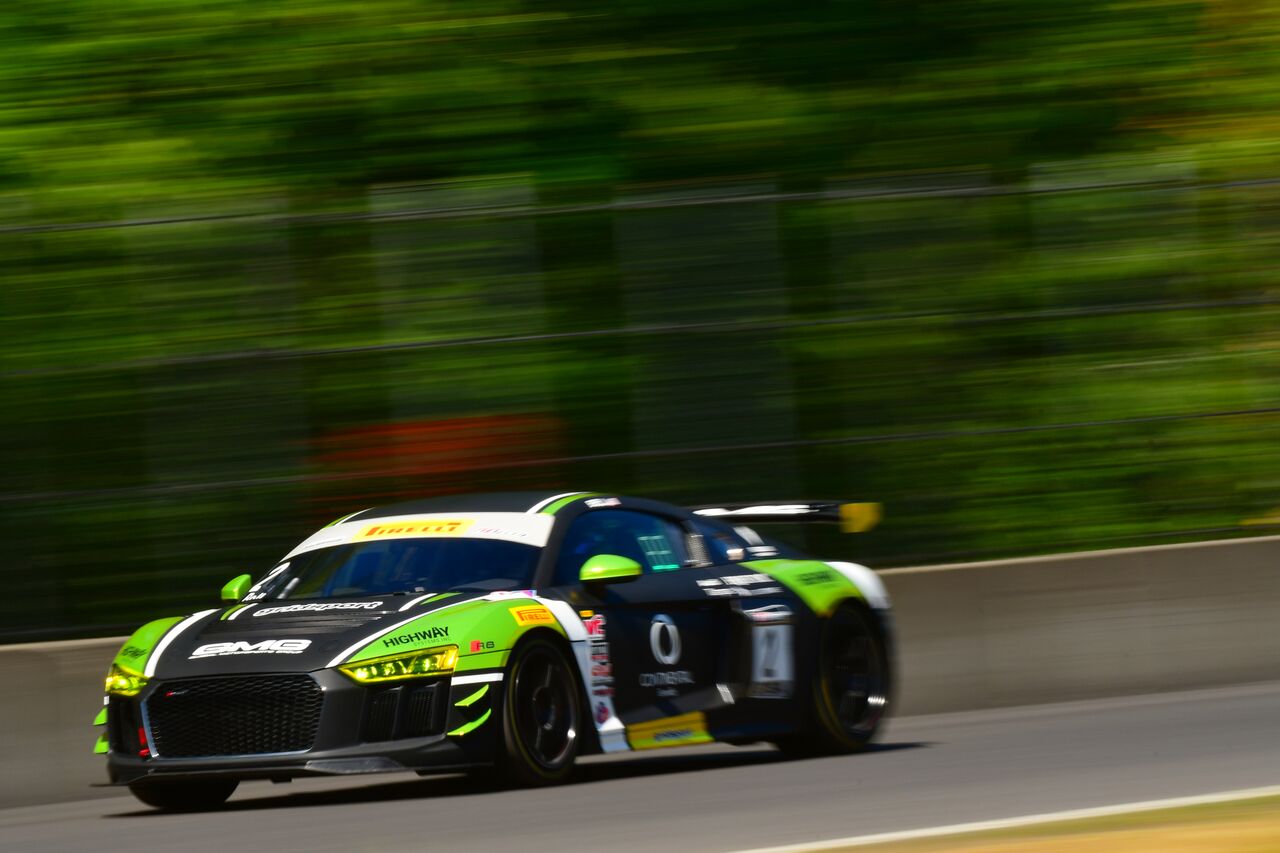 For Jason Bell and the No. 2 Audi R8 LMS GT4, a focus on the podium is paramount. Following a sixth-place at the most recent round in Portland, Bell and his Audi are showing all signs of finding the right chemistry, with his performance improving remarkably from race-to-race.
"My goal for the rest of the events this year is wins and podiums," explains Bell. "We had a great test a few weeks ago and are expecting similar conditions this coming weekend, so we should be pretty good. It was good to be on track with my teammates and be able to try different setups and get the best possible package dialed in."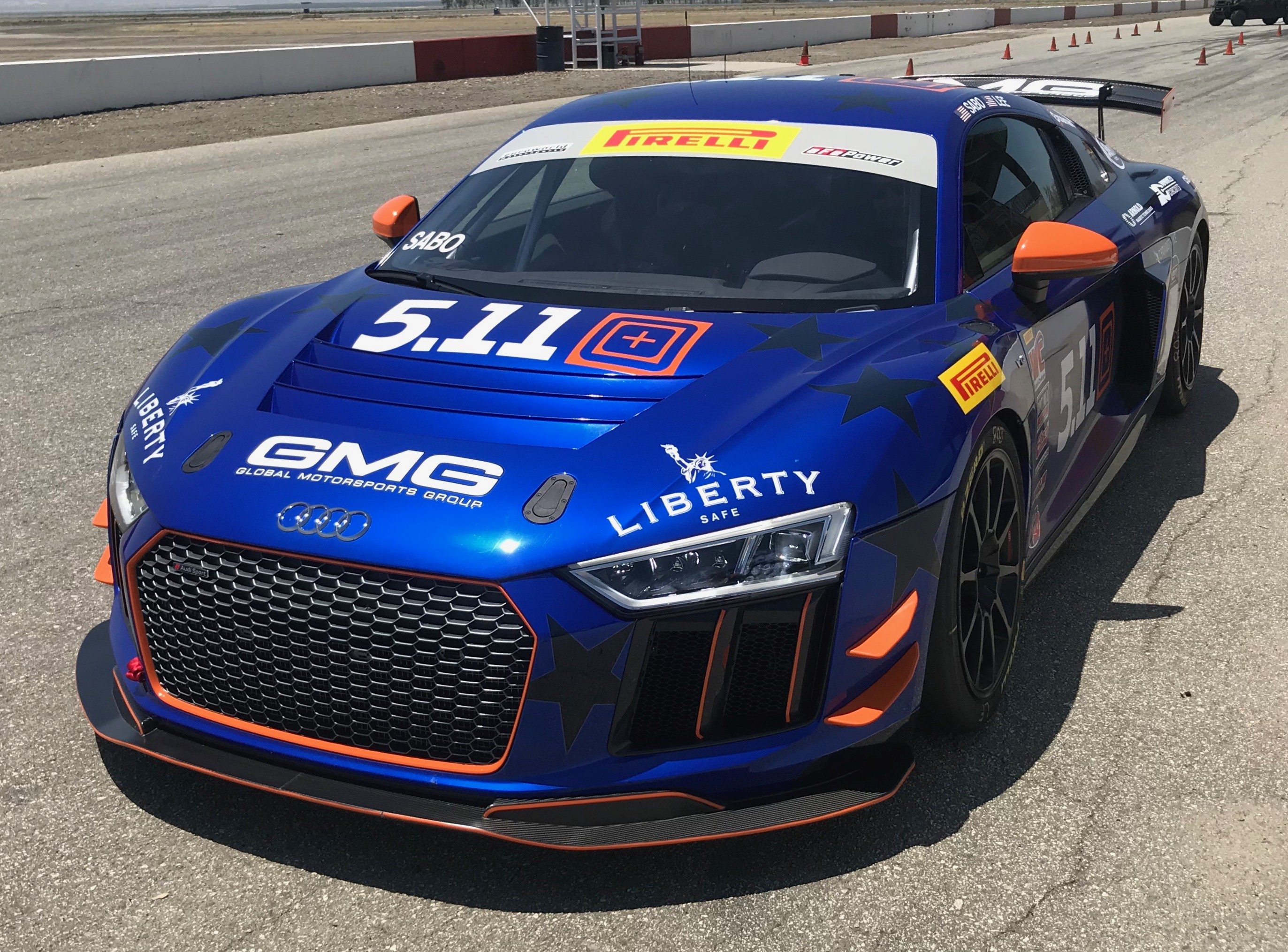 Finally, returning to Pirelli World Challenge competition in an all-new Audi R8 LMS GT4, team veteran Elias Sabo will arrive with the experienced Andy Lee. Sabo, a long-time member of GMG's driver development program, has run in select Pirelli World Challenge events this year, opting to try his hand at Audi machinery this weekend.
"It's exciting to get behind the wheel of the Audi," stated Sabo. "The platform that they've put together is quite remarkable, and with three other cars to share data with, it's clear we'll have the resources to really analyze what we need to improve and find the time we need. It's an exciting time and a great way to close out the year."
Official practice begins this Friday, August 10, with a double header of racing action on Saturday and Sunday. Saturday's race will take place at 3PM ET, and Sunday's at 12:50. Live streaming will be available at stream.world-challenge.com.