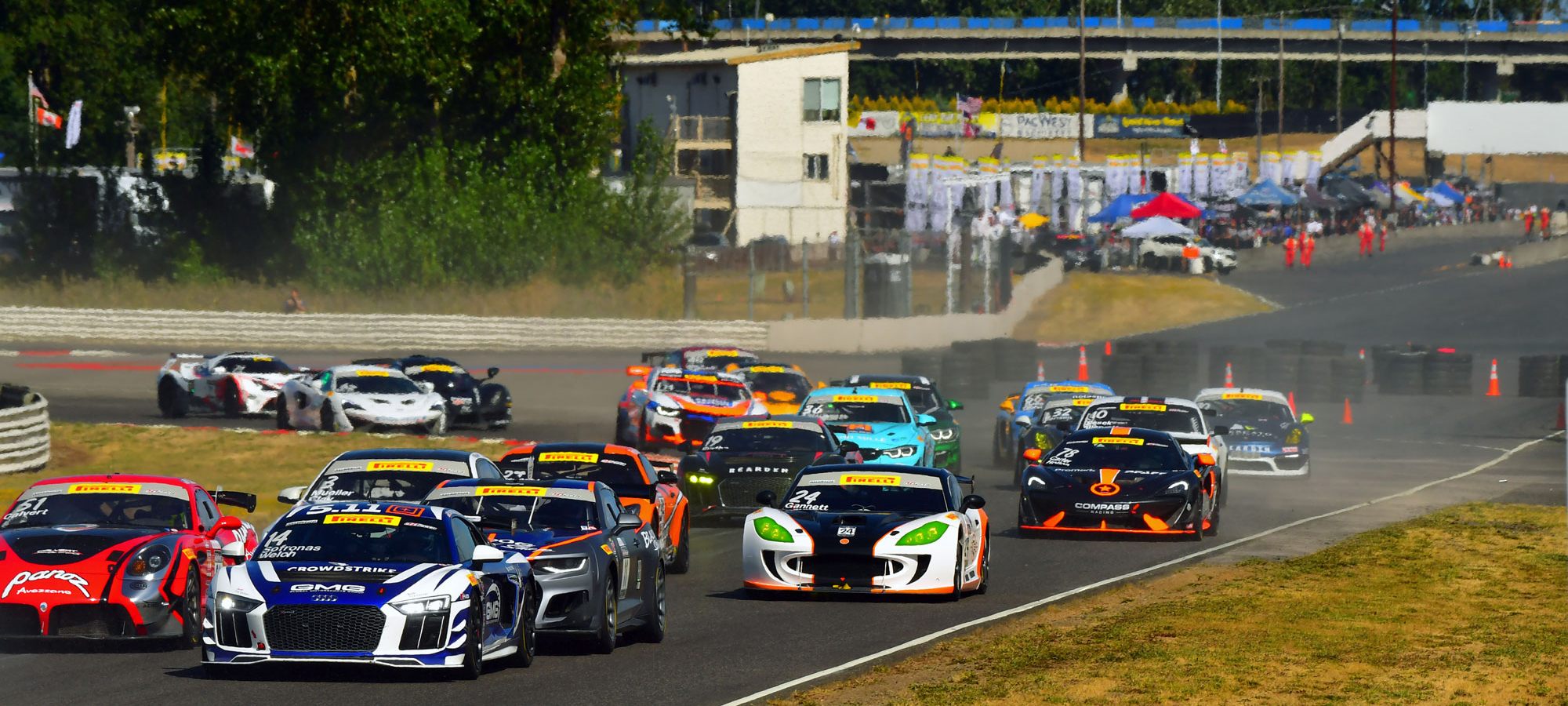 GMG Continues Championship Pursuit in Portland Return
As the Pirelli World Challenge GTS category closes in on the final few rounds of 2018, Global Motorsports Group (GMG) has taken another step toward their championship effort, following a top-five and four top-10 finishes during this weekend's Grand Prix of Portland. Returning to Portland International Raceway after an extended time away, the entries of Alex Welch, James Sofronas, and Jason Bell would all enjoy a strong showing, despite major team concerns about the current series' balance-of-performance.
"We walked away with a clean race this weekend, which was all we could ask from the current car regulations, which is more important than ever as the season begins to narrow," stated GMG team owner and co-driver James Sofronas. "Right now there's not a lot of hope for us taking more wins with series' mandated car changes, so we made the most of what we could. After a busy few weeks of getting Jason Bell's new car ready, it was great to see him have such a trouble-free weekend. His pace was strong, his races were faultless, and his results really showed the progress. For Alex and I, it was a reasonable weekend for us. No major incidents and strong driving by Alex were key components, especially at a track that we knew would be a bit of a struggle for us."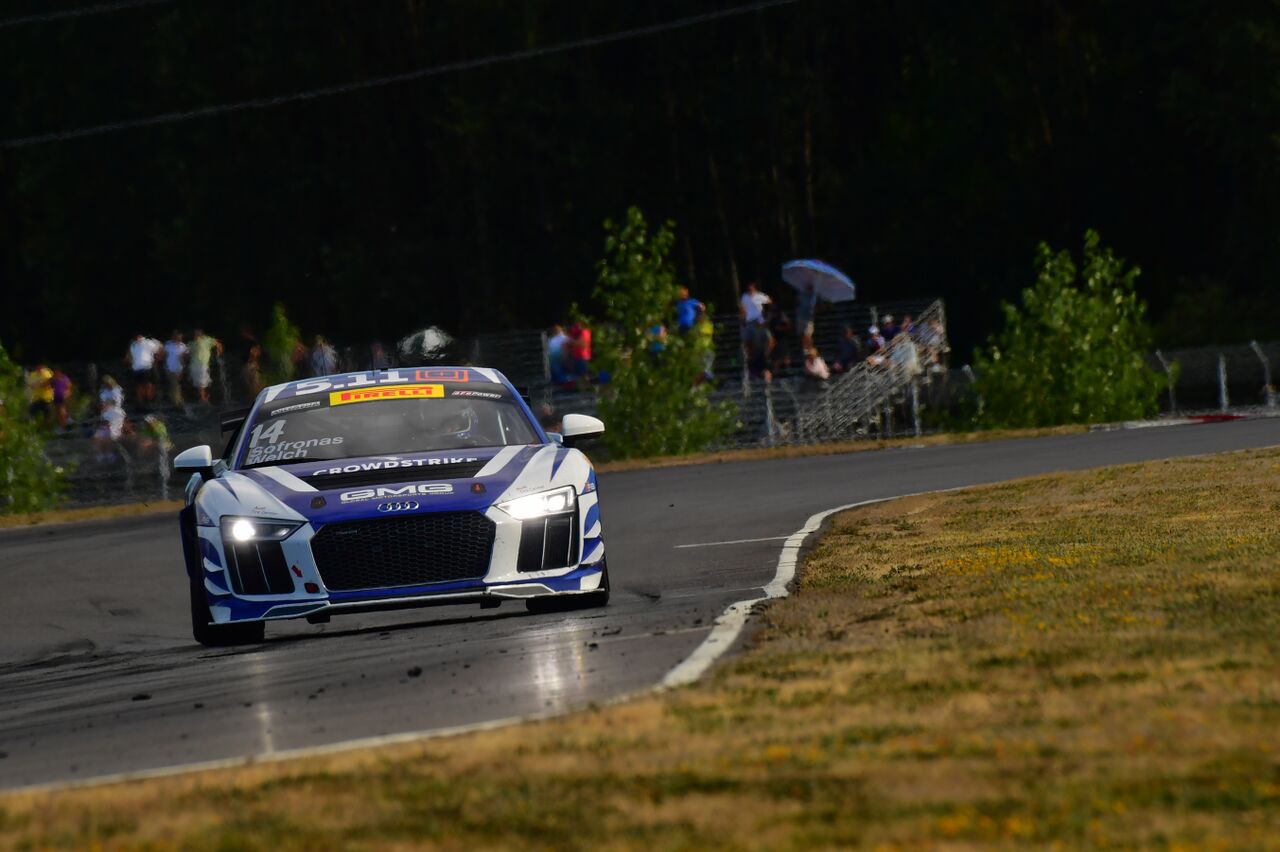 Returning to the 1.9-mile, 12-turn circuit for the first time since 2005, Alex and Welch and James Sofronas would share duties in the No. 14 The Thermal Club / Mobil 1 / 5.11 Tactical Audi R8 LMS GT4 knowing that their shared lead in the series' GTS-X championship, and Sofronas' overall lead in the GTS championship was at stake. With the layout featuring two long straights and a series of high speed sweeping sections, the overall pace for Audi competitors was definitely in question due to series required changes to ride height and car weight, with the event favored to benefit other marques.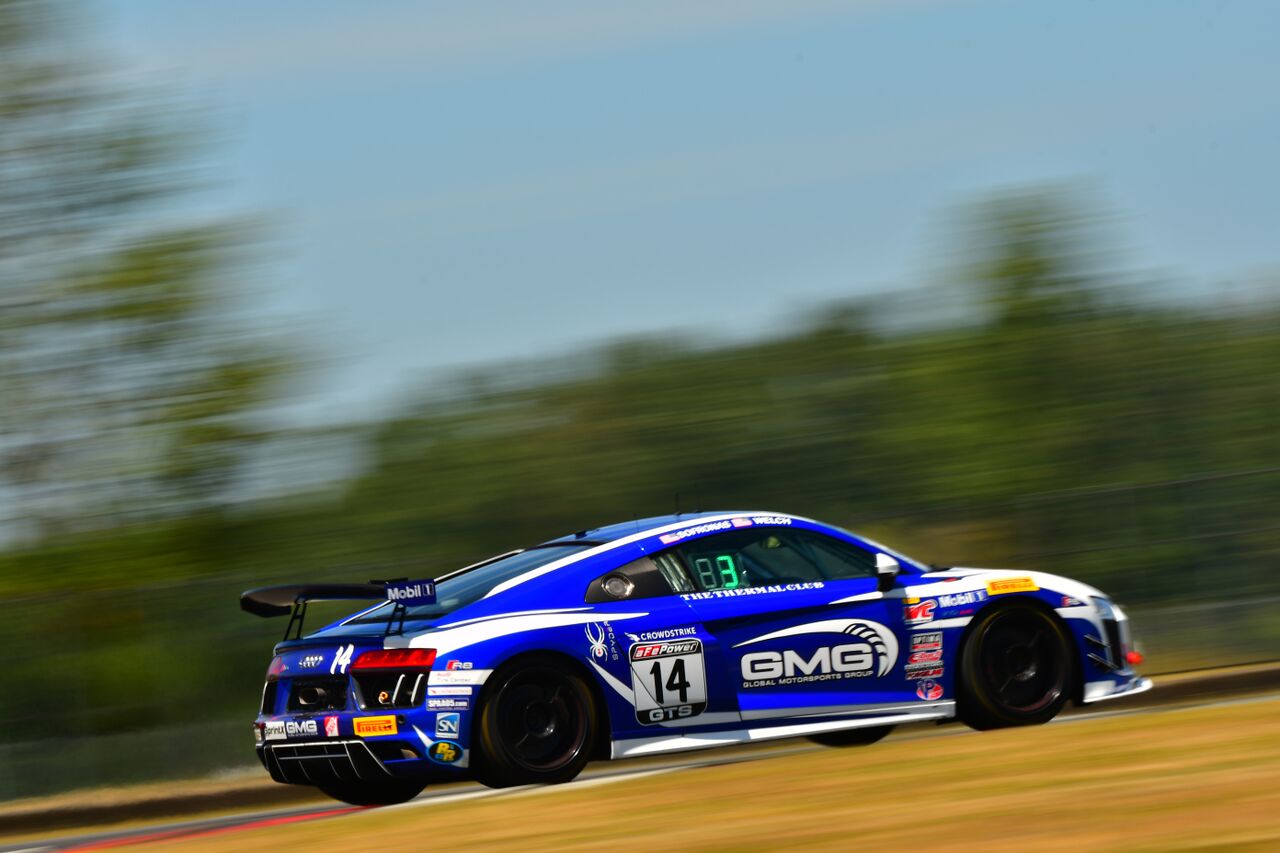 Starting Saturday's Race One, Alex Welch would do an excellent job of starting the race, climbing his way from 12th on the grid to well within the top-10 throughout his stint. Handing the car to Sofronas when the pit window opened, James would do his best to continue the effort, eventually placing the car in fifth, but also doing his best to achieve a quick-time during his stint in order to qualify the car well for Sunday's race. The Audi would take the checkered flag in fifth, but also set the third fastest time in the process.
For Sunday's Race Two, a third-place start by Sofronas was maligned by a messy race-start, with the No. 14 getting the short end of the opening and fading back to fifth. Knowing the championship was at stake, Sofronas, followed by Welch to the finish, would both drive with a "bigger picture" mindset, eventually settling in to sixth with a steady drive.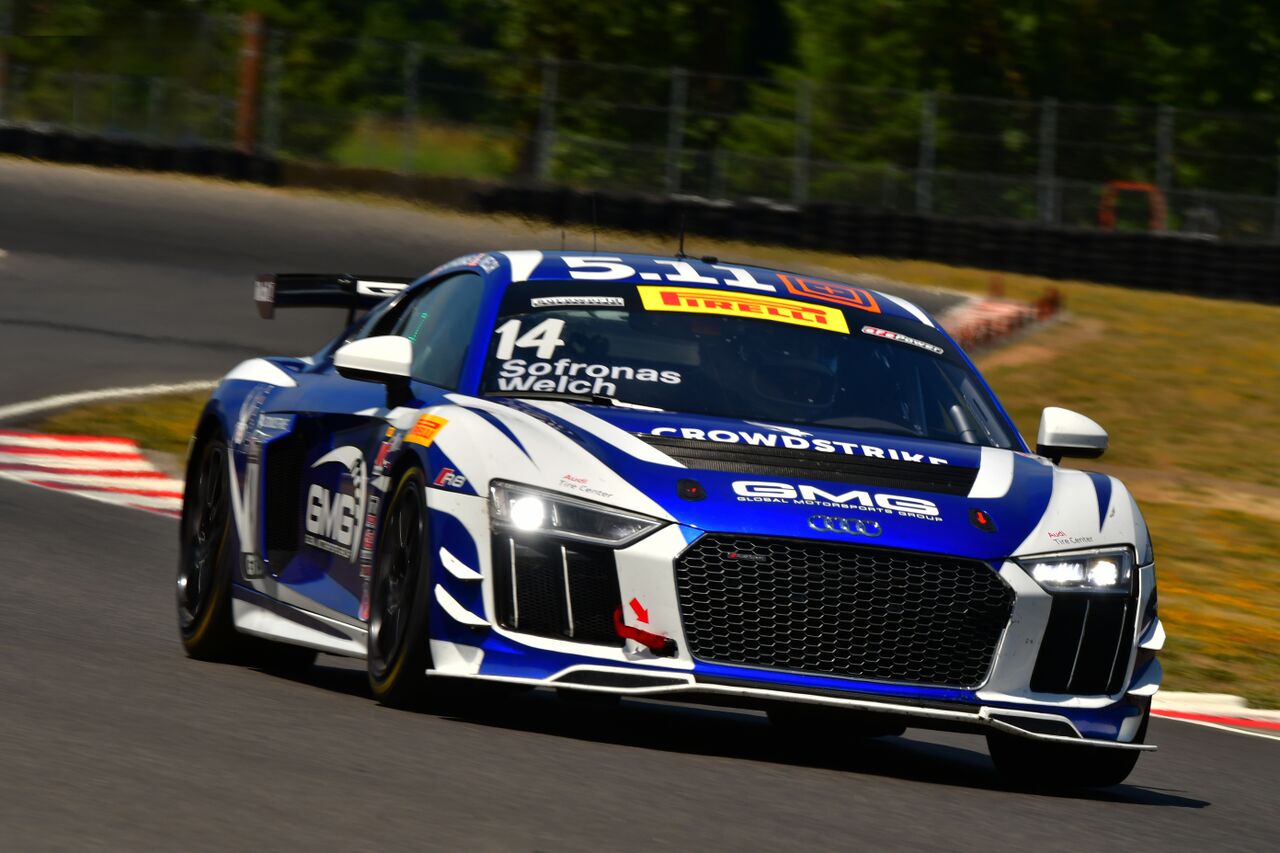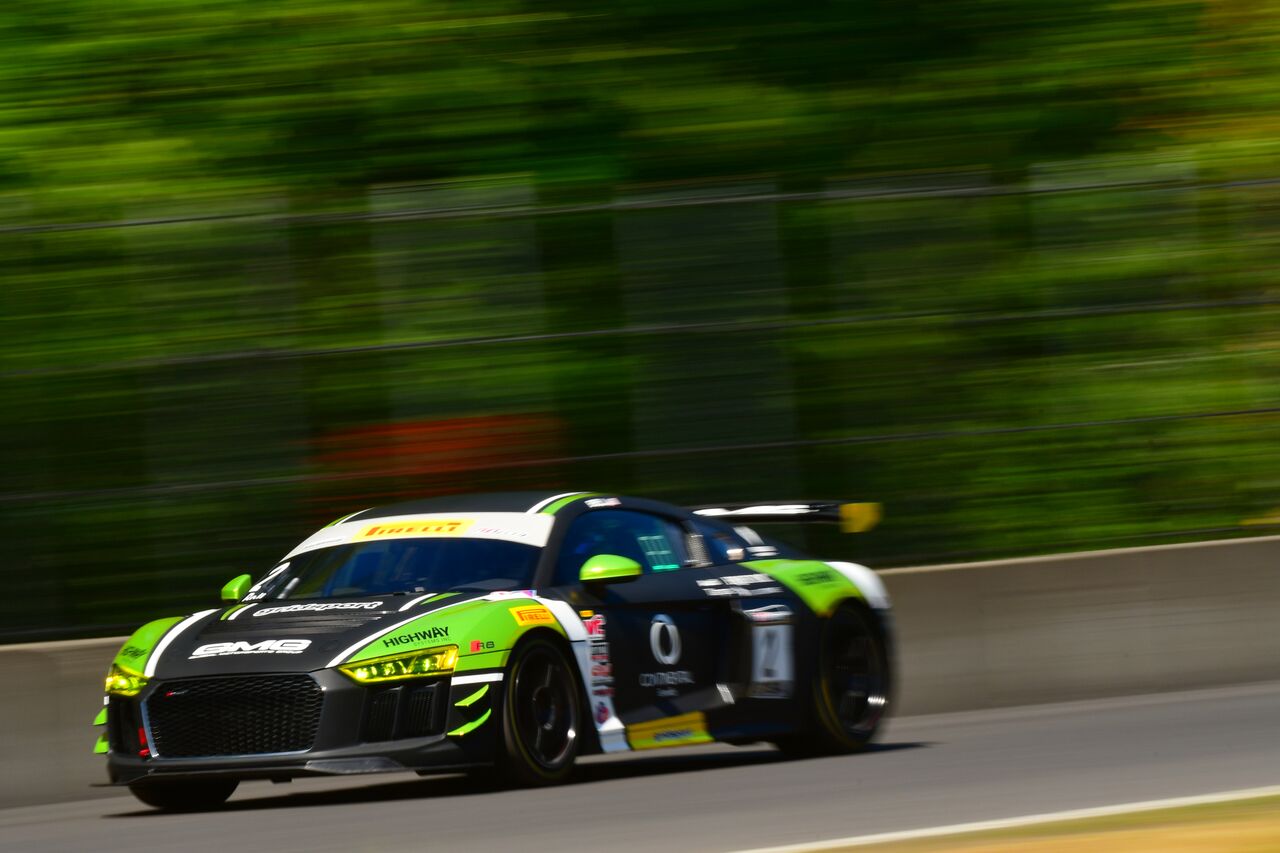 In the No. 2 Audi R8 LMS GT4, Jason Bell would also enjoy a steady drive, highlighted by the incredible job of the GMG crew to even get his car ready. Following a heavy incident at the most recent round in Wisconsin, Bell and team decided to replace the car entirely, preparing an all-new Audi for this weekend and beyond.
Rewarding the team for their efforts, Bell would make the most of his sixth-row start, keeping pace with the field in front of him and managing attrition, ultimately taking ninth in class when the checkered flag fell for Race One.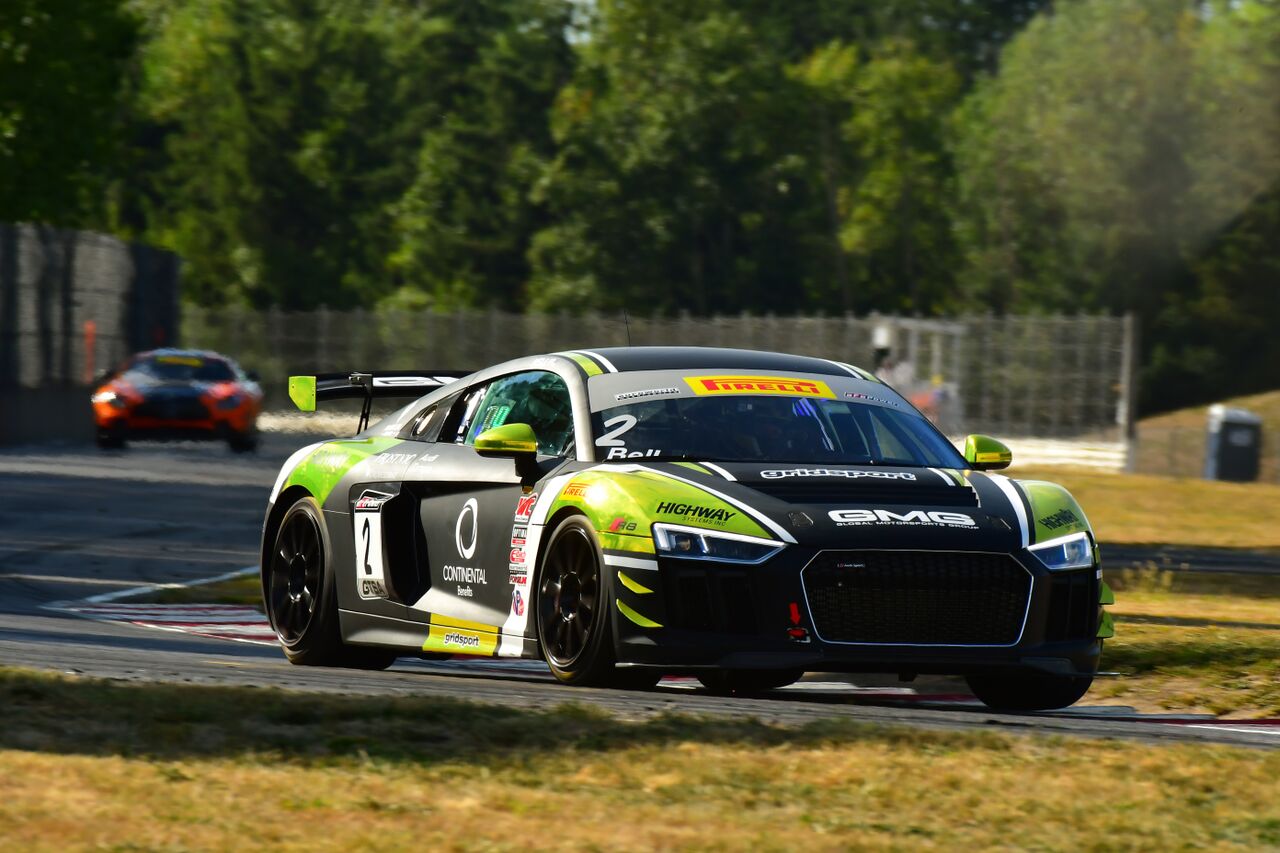 For Race Two, a similar theme was on display. Starting from the 13th row, Jason would do an outstanding job of avoiding a number of incidents on track, pulling several quick laps in the process without making any major mistakes. His patience would go rewarded, taking seventh.
For Jason Bell, a steady weekend was a welcome one.
"Overall we're happy with the way our weekend went," stated Bell. "Following Road America, everyone at GMG did a tremendous job getting our new car turned around, so to run a relatively flawless weekend was all we could have asked for. Overall I'm happy with the performance, starting 26th overall and driving to 11th until a small mistake dropped me several positions but still seventh in class. I am looking forward to the final few weekends."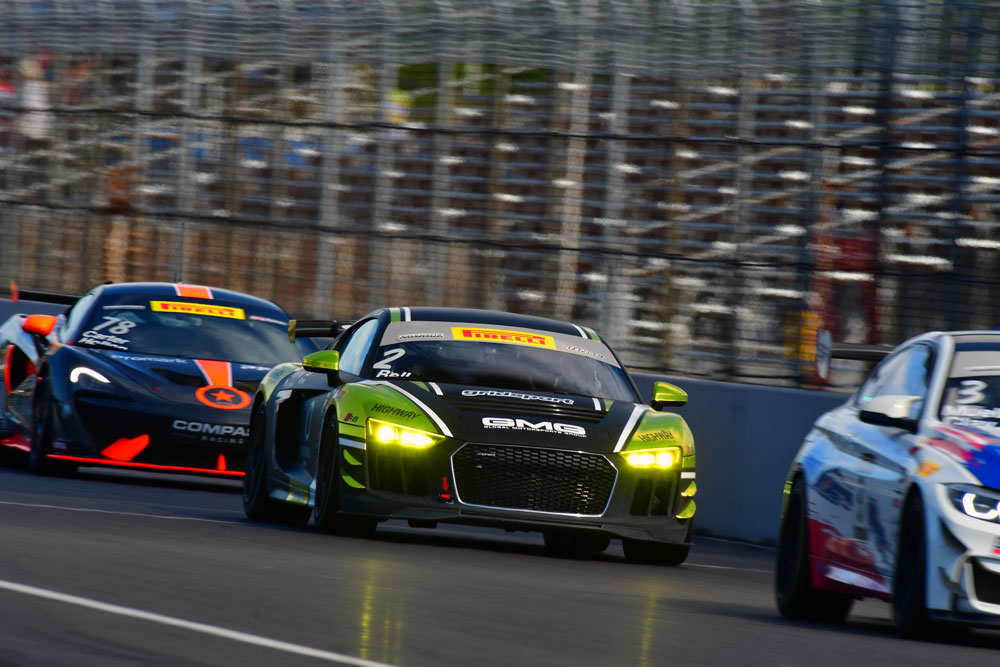 With four weeks until the next adventure, GMG and the entire Pirelli World Challenge will next return to action in Utah, competing at Utah Motorsport Campus, the final race of the SprintX championship. Practice begins on Friday, August 10, with race action taking place on the 11th and 12th.