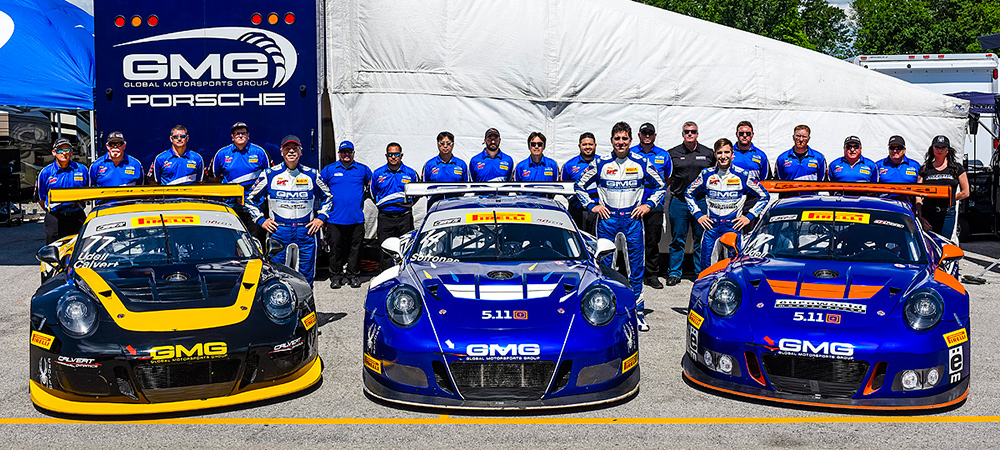 GMG Confirms Three-Car Entry for Mazda Raceway California Eight Hours
Re-enforcing their commitment to the alignment between SRO Motorsports Group and the Pirelli World Challenge, Global Motorsports Group (GMG) is proud to announce their participation in the upcoming debut of the Mazda Raceway California Eight Hours on October 15, the third round of the Interncontinental GT Challenge (IGTC). Entering three cars in three separate categories, the team looks forward to competing on a world stage, located just a few hours from their Southern California headquarters.
"It's exciting to be one of the first entrants in such a burgeoning championship," stated GMG team owner James Sofronas. "The IGTC is the next logical progression for the cars and teams in the Pirelli World Challenge, and I applaud everyone for recognizing the opportunity and organizing an event with such huge potential. Looking at our lineup, not only should we be contenders everywhere we go, but it's a great testament to the quality of our operation as well as the depth of our driver development."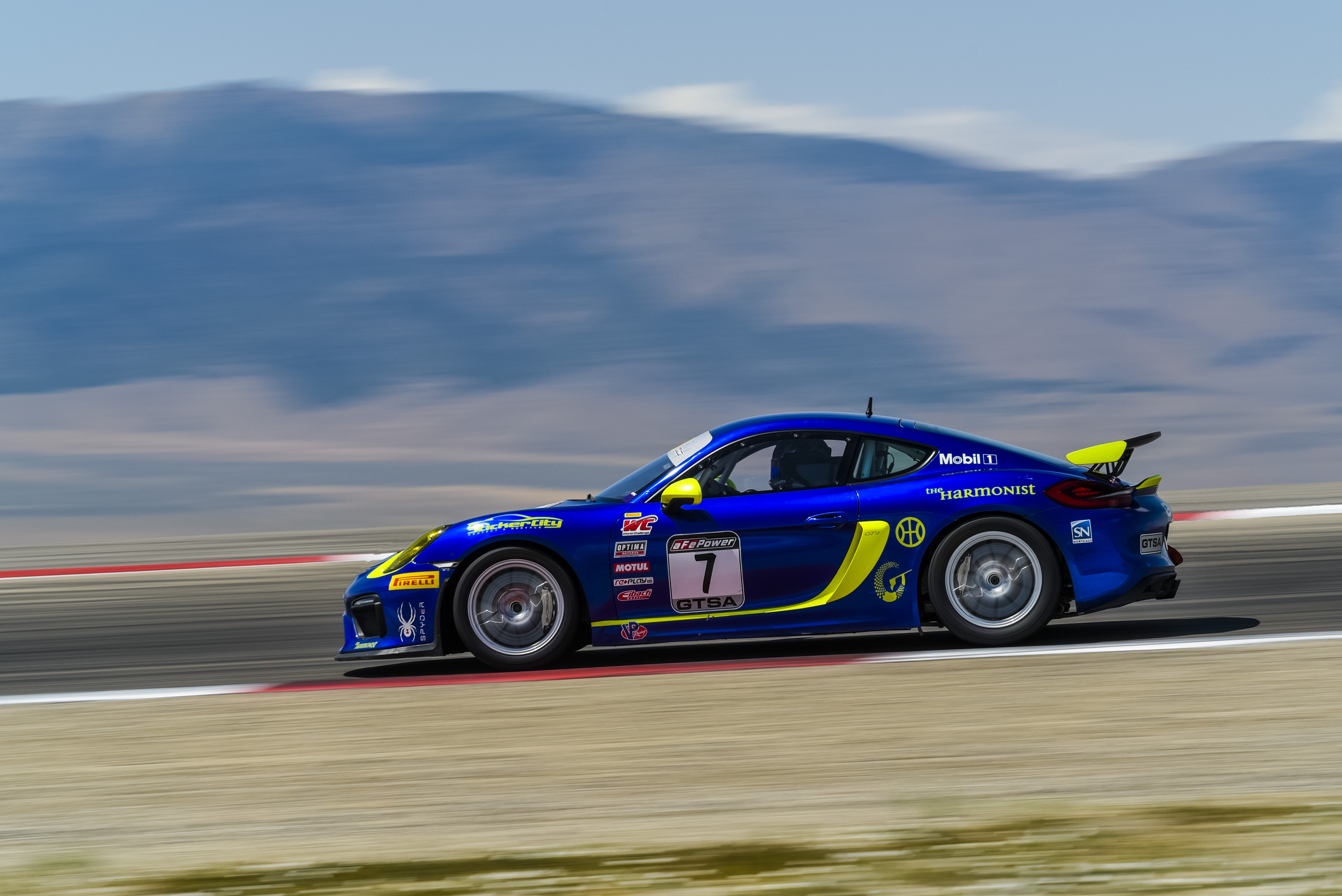 Marking the first time the IGTC has ever visited the United States, the eight-hour endurance race at one of North America's most storied tracks should prove an instant classic. As part of a four-race, international championship, the event will pit GT3 and GT4 specification racing cars against one another, all balanced on a worldwide homologation. As part of a championship that includes events in Australia, Belgium, and China, the weekend will feature teams and drivers from around the world, pitting some of the best from the Pirelli World Challenge against a tremendous international roster of teams and drivers.
Running in three categories, GMG will enter two Porsche 911 GT3 R's in both the GT3 Pro/Pro and Pro-Am divisions, as well as one of their Porsche Cayman GT4 Clubsport MR's in the GT4 Pro-Am category. The Pro/Pro entry will feature an incredible blend of youth and experience, with GMG development graduate Alec Udell teaming with veteran Porsche factory driver Wolf Henzler. In the Pro/Am division, Preston Calvert will bolster his chances with sportscar veteran Andrew Davis, as well as promising young talent Michael Lewis. In the GT4 Pro/Am category, emerging development driver Carter Yeung will also be joined with veteran experience in the form of Andy Lee.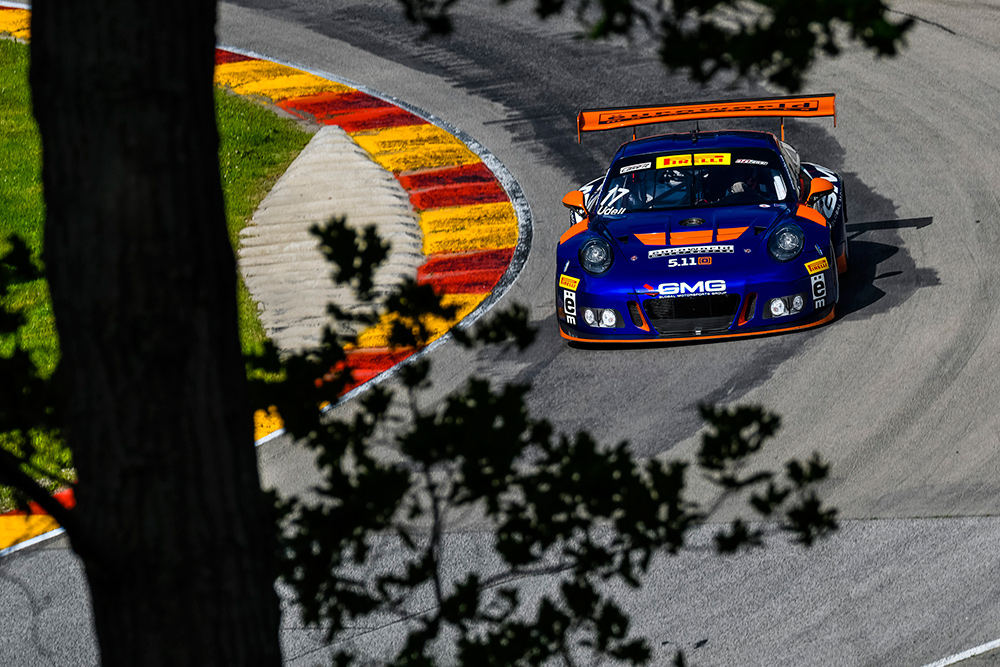 Headlining the team's pro entry, the combination of Wolf Henzler and Alec Udell in the No. 17 Euroworld Motorsports Porsche 911 GT3 R should prove formidable. Considered a graduate of GMG's driver development system, 21-year old Udell is enjoying a landmark year. After winning the Pirelli World Challenge GT Cup championship in 2016, the Texas native was elevated to the pro ranks this year on the heels of winning his first two GTA races of 2017, immediately matching pace with a number of world-ranked factory drivers, including a podium finish most recently at Mid-Ohio. Joining Alec will be none other than Porsche factory driver Wolf Henzler. A native of Germany, Wolf is one of the most accomplished Porsche drivers in the sport, with class victories at the 24 Hours of Le Mans, Rolex 24 at Daytona, Petit Le Mans, and countless international races.
"I couldn't be more excited about the opportunity," stated Udell. "The IGTC has really had a lot of momentum in the last year, and to show up with a driver of Wolf's caliber as my teammate leaves a lot to strive for. The Porsche should be a strong car at Laguna Seca, and between GMG's preparation and the experience of someone like Wolf, I'm confident we'll have a great package for the race. This will be one of the most high profile races of my career, and I'm committed to deliver."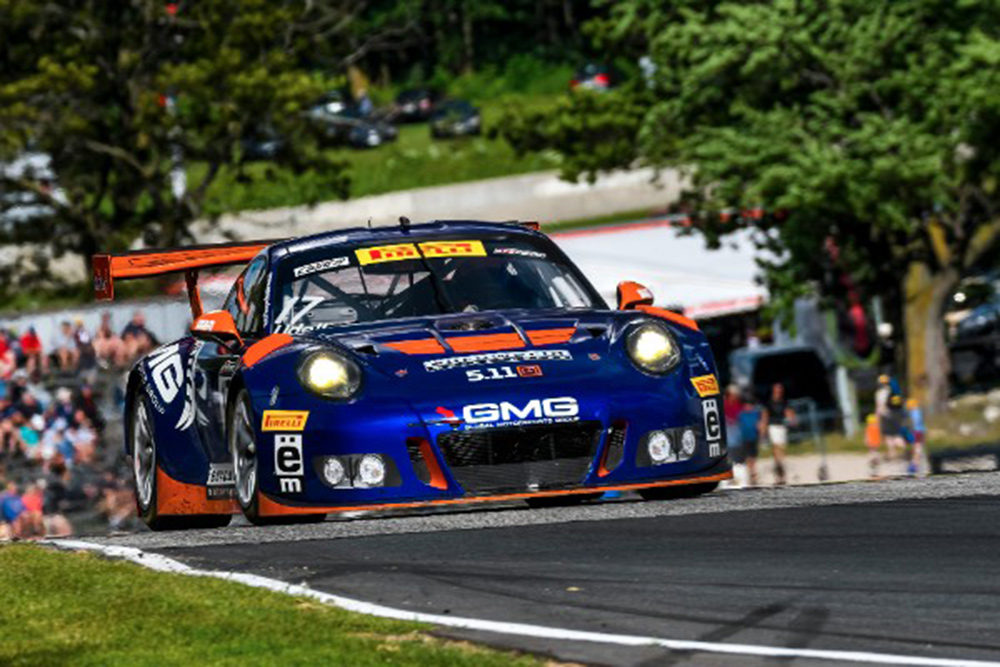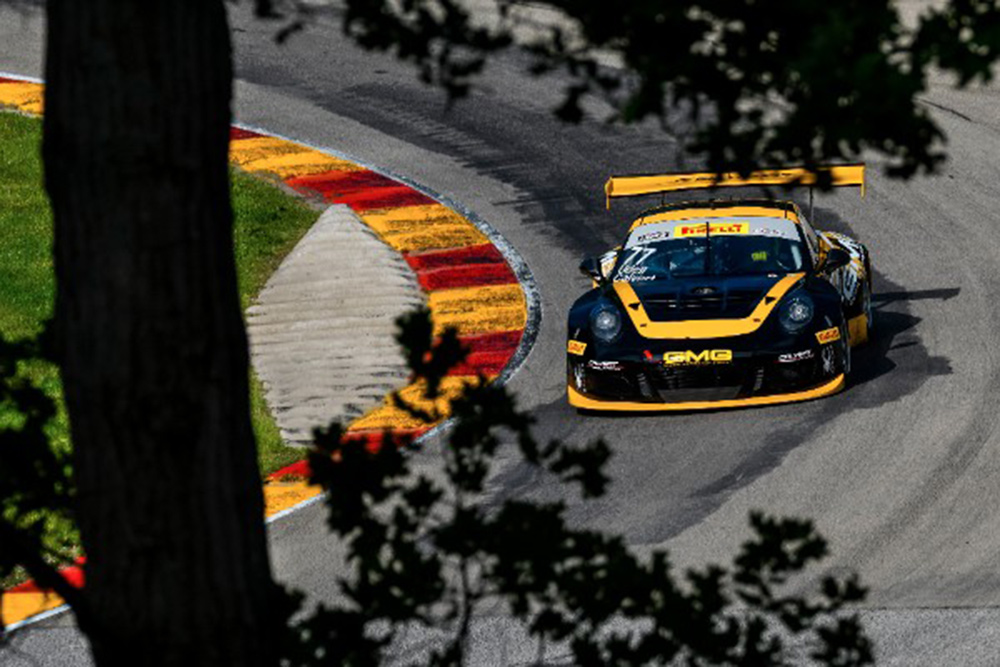 Competing in the GT3 Pro/Am category, the combination of Preston Calvert, Andrew Davis and Michael Lewis in the No. 77 Calvert Dynamics Porsche 911 GT3 R is one with strong hopes to deliver. Finishing his first season under the GMG tent, Preston's development with GT3 machinery continues to impress with every race. Consistently finishing in the top-five of his category, the Pirelli World Challenge veteran is happy to be surrounded by two very highly rated teammates. Re-uniting after a tremendous season in SprintX together in 2016, Michael Lewis will once again join with Preston in hopes to continue where they left off. Previously, the duo took victory in an incredible series of races at Utah, including some incredible last lap heroics from the 26-year old Southern Californian. Not to be outdone, the duo will be joined by sportscar veteran Andrew Davis, who has also worked as Preston's driving coach for several years. No stranger to success, Davis has not only earned championships in the former Rolex GT and Continental Tire GS category, but numerous wins in a number of GT categories.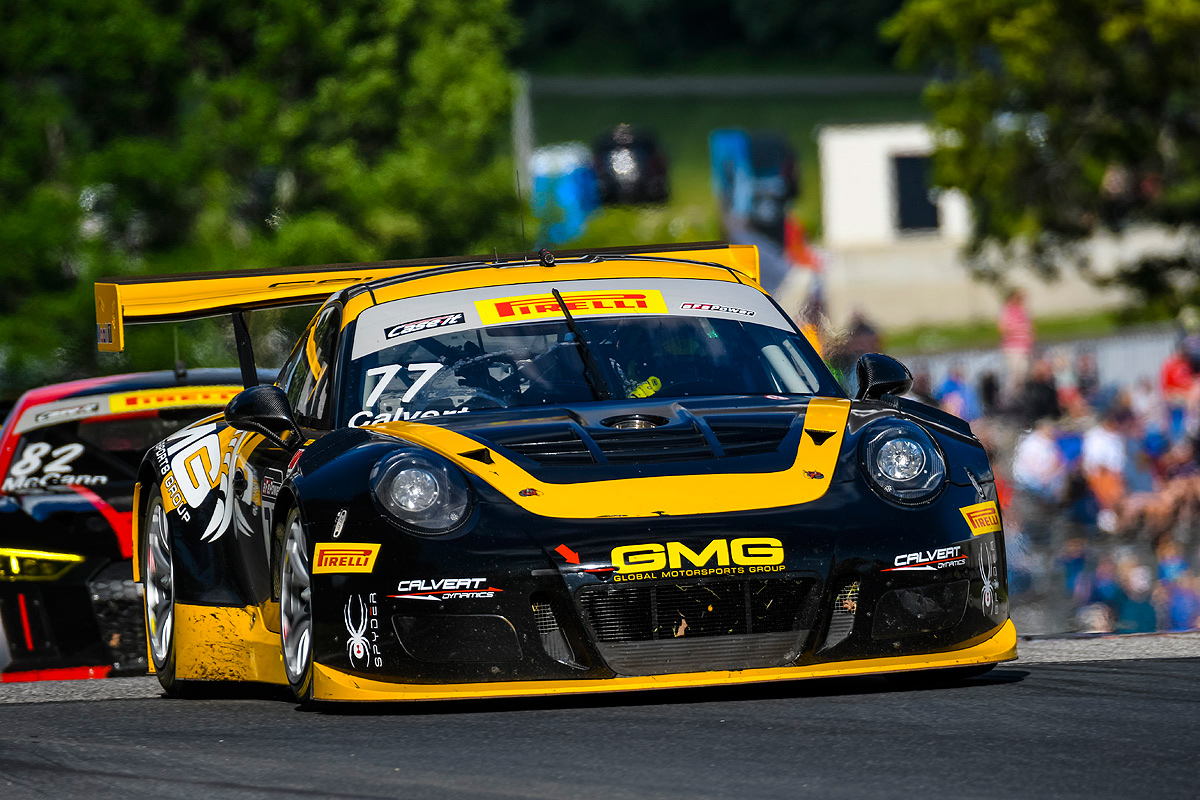 For Preston Calvert, forming a team of this caliber is something he looks forward to.
"I'm extremely fortunate to have such a strong group of talented drivers to surround myself with," stated Calvert. "Andrew has been an excellent coach for me through the years, and I'm looking forward to sharing a seat with him. He's the perfect endurance driver, fast but never takes unnecessary risk, and you know you'll have a great car handed back to you. Michael delivered some of the best moments of my career last year, and I'm excited to see him back in the seat with us. I'm of course looking forward to doing my part, and I think if we can stay clean it could be a great event."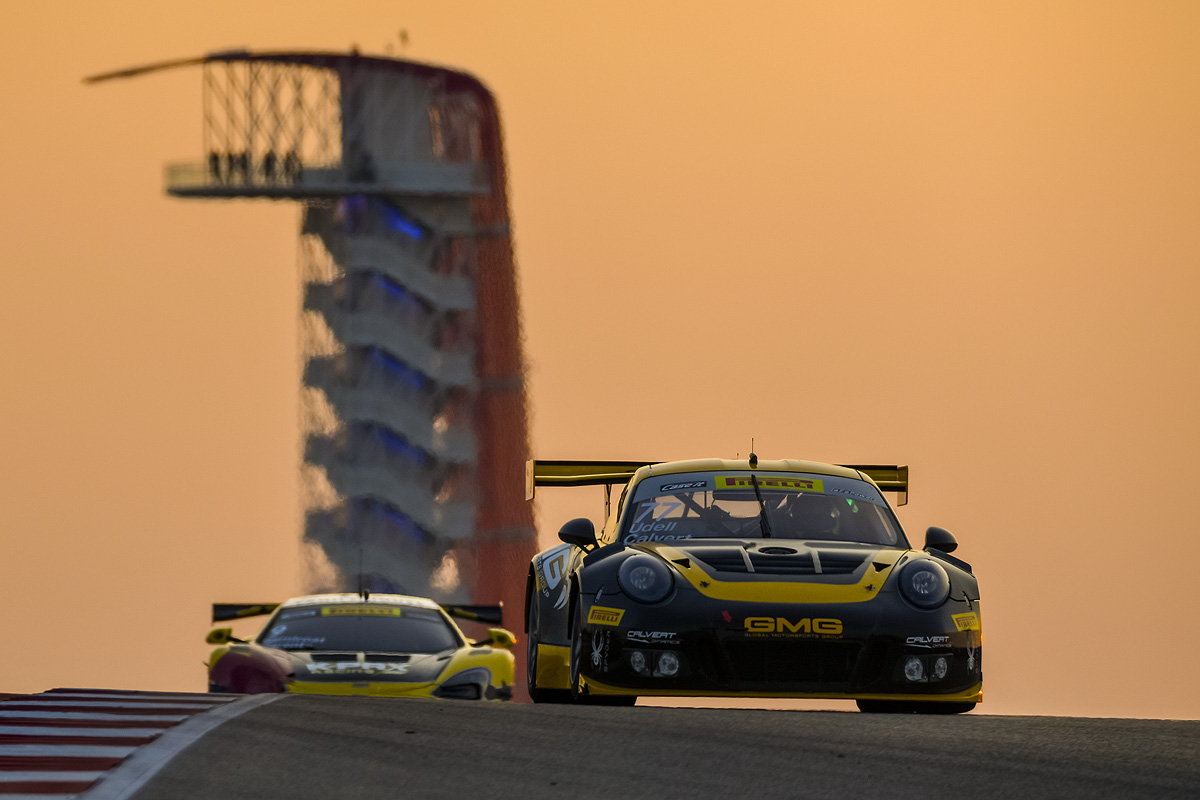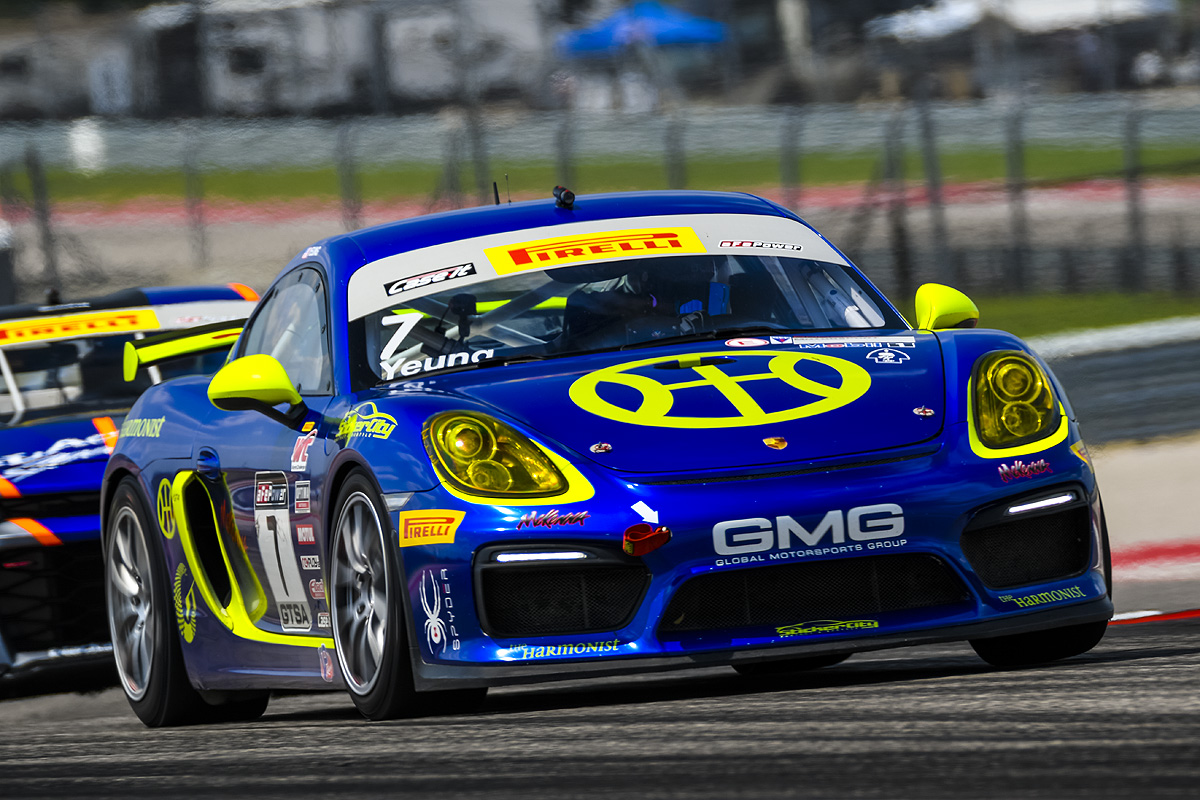 Finally, in the team's GT4 Pro/Am category entry, development driver Carter Yeung will team up once again with renowned driving coach Andy Lee in the HK Battery Porsche Cayman GT4 Clubsport MR. Yeung, a long-time member of the GMG family who has elevated to the Pirelli World Challenge ranks this year, will look to add a major international endurance race to a resume that recently added two more podiums to it. Joining Carter, Andy Lee will partner as not only a renowned driving coach, but also an accomplished veteran, taking multiple wins in the Pirelli World Challenge GTS category, which features similar-specification GT4 machines.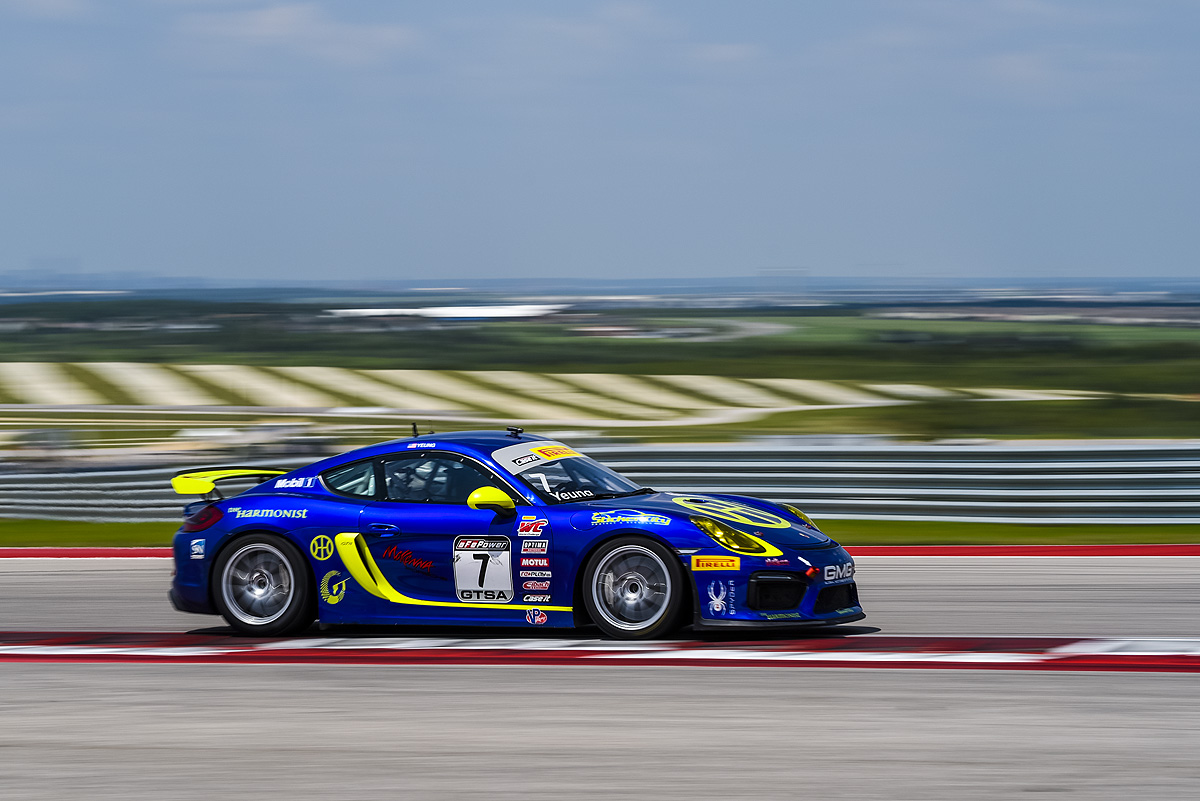 For Carter Yeung, the next progression in his career is a logical one.
"This is an event I was really excited to take on," stated Yeung. "We've been looking at the IGTC as a halo event to our season ever since we heard about it, and can't believe it's only a few weeks away. I'm excited to begin, and with a teammate like Andy know I'll have plenty of data to compliment the tremendous support from GMG."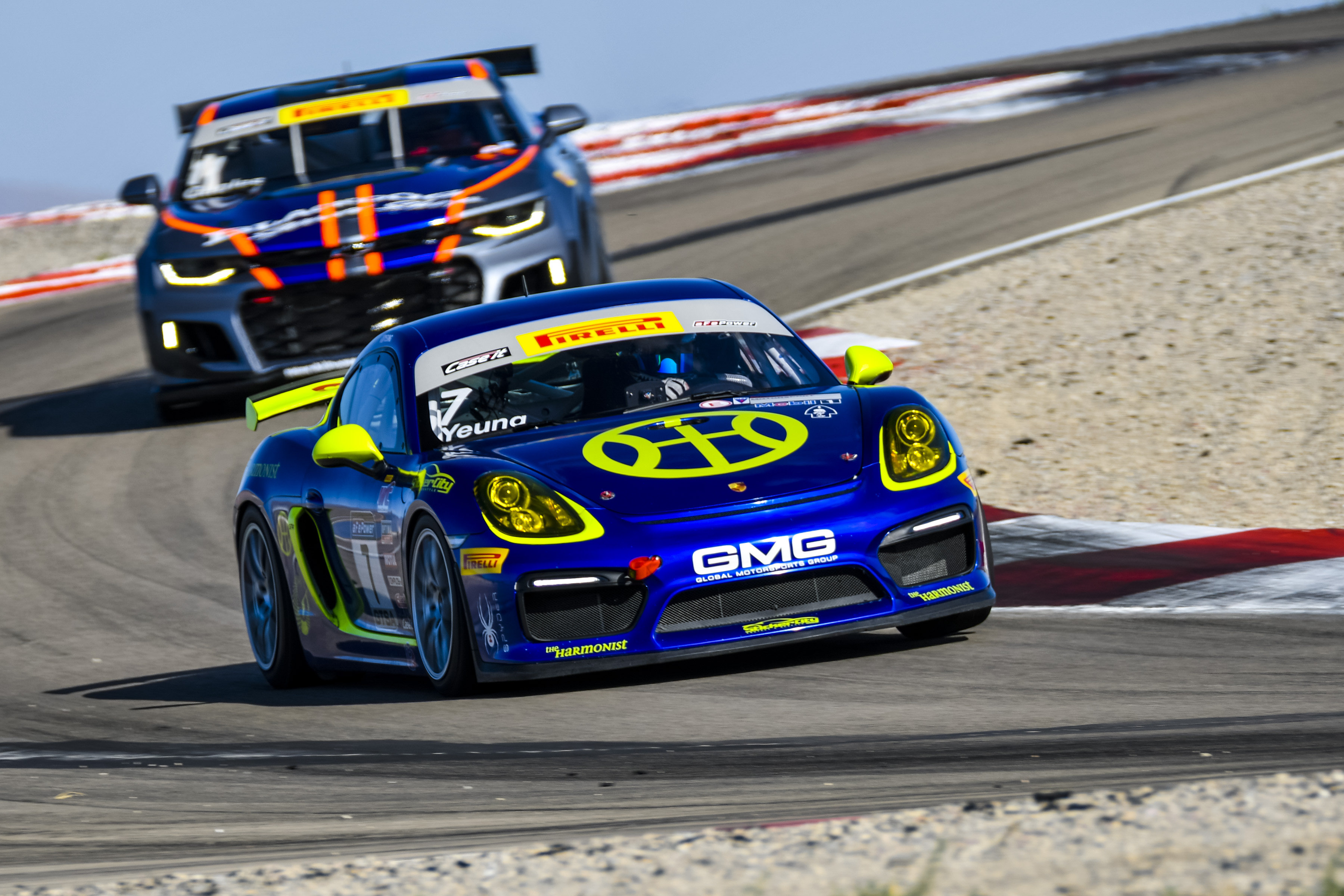 While the inaugural IGTC event is slated for one month from now, all current attention is with a double-header of racing taking place this weekend at the Grand Prix of Sonoma, the final race of the Pirelli World Challenge season. The GT/GTA events will take place at 5:15PM ET this Saturday, 9/16, and 1PM on Sunday, 9/17. The GTSA races will be at 8:15PM ET on Saturday, and 4:20PM ET, with all races except the final one streamed live at world-challenge.com/streamvideo.
The upcoming "Eight Hour" will take place in just four weeks' time, with practice beginning on Friday, October 13, and the race on Sunday, October 17.