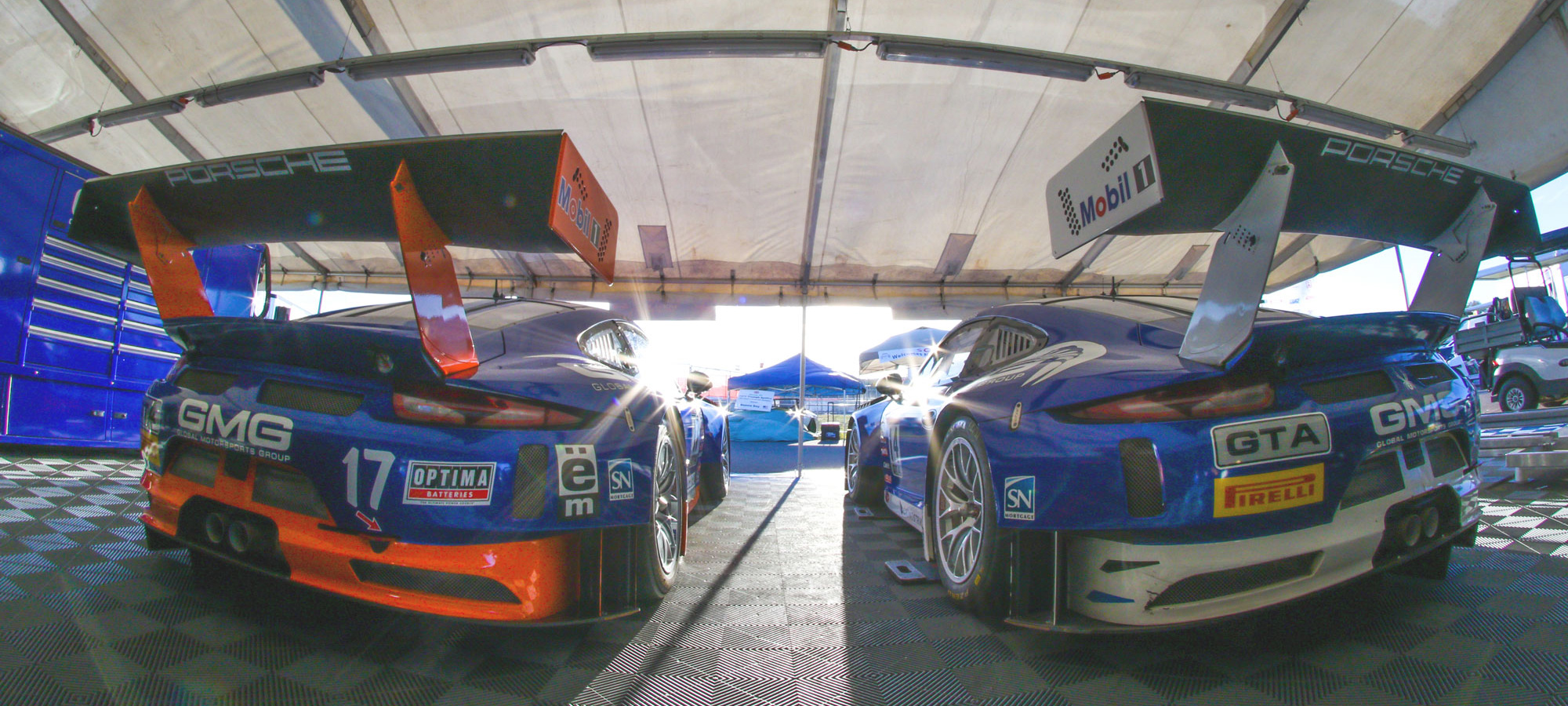 GMG Brings Two Cars For Track, Multiple Cars for Display, at Home Race in Long Beach
Returning to the scenic street circuit located just minutes from their Orange County-based headquarters, Global Motorsports Group (GMG) will once again return to this weekend's Grand Prix of Long Beach as not only the hometown heroes, but with a front-and-center display within the Long Beach Convention Center that should give the local fans a variety of photo opportunities. Bringing two cars for Sunday's Pirelli World Challenge race, the team will once again return to track action with drivers James Sofronas and Alec Udell in the No. 14 and 17 Porsche 911 GT3 R.
"Returning to Long Beach is always a special occasion," stated GMG team owner James Sofronas. "It's not only our home race, but also a place we've had a lot of success at, and with so many of our friends and family joining us for the weekend, we couldn't be more excited to return. Of course Alec and the Euroworld Motorsport Porsche had a great couple of races at St. Petersburg, and obviously everyone took notice because now he's competing with the 'big boys' in the pro class, but we're all confident he can mix it up. I've been fortunate enough to have a couple of wins here, and definitely hope that momentum can continue through the weekend. Equally important, however, is the attention to our display and setup within the event, as it's probably the best venue in the country for us to be able to showcase so much of what we do. Race cars, exotics, you name it, will be in our paddock, and we encourage everyone to come by and get up close. We pride ourselves in the work we've done with such a variety of amazing machines, and any time we can put it on display is a welcome one."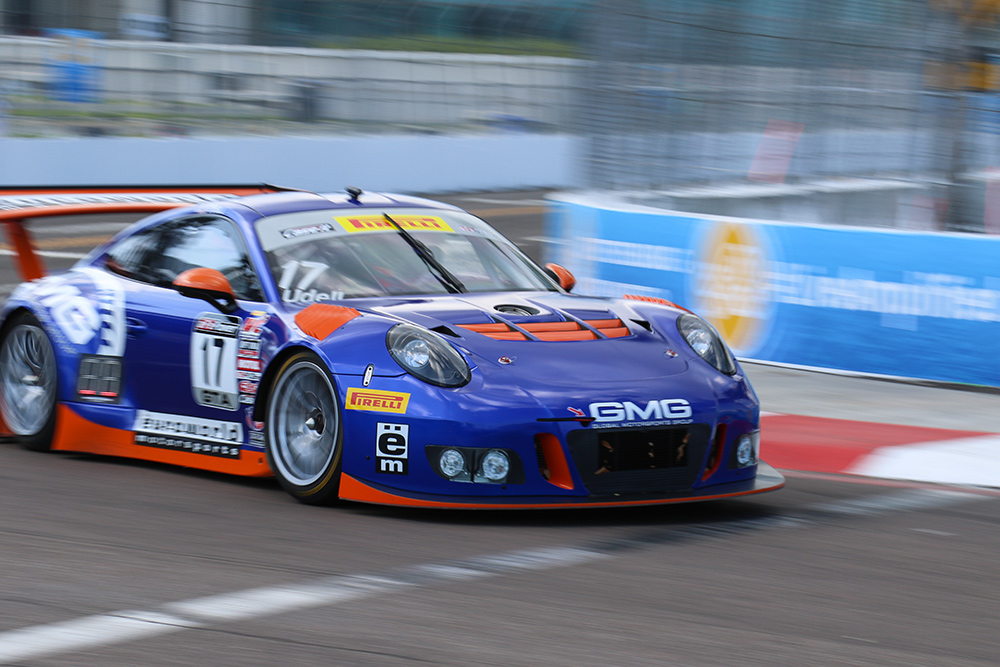 Driving the No. 17 Euroworld Motorsports Porsche 911 GT3 R, Alec Udell arrives to this weekend's race with a new outlook having been recently upgraded to the series' pro class. Following an incredible 2016 season in which he took 12 victories en route to a GT-Cup category championship, the Woodlands, Texas native arrived in 2017 under the series' GTA category, classified as an amateur driver by virtue of his full-time student status at Clemson University. Following an impressive debut at the season-opening Grand Prix of St. Petersburg, where he set the fourth-fastest time of the day and went wheel-to-wheel with some of the best in the business en route to a class victory and sixth-place finish overall, Udell was upgraded to the "pro" class for the rest of the season.
For Udell, the weekend will feature a number of elements to look toward.
"Going into the Long Beach Grand Prix I'm excited to carry the momentum that we had at St. Petersburg," stated Udell. "I'm looking forward to getting back in the Euroworld Porsche and show what I'm capable of. It's also very exciting because it'll be GMG's home race, being located just down the road in Santa Ana. We'll have lots of supporters out there for the even so I'm excited to host and show well for our guests! This is a great opportunity to compete at the highest level of GT racing in the Pirelli World Challenge. Being at the professional level is what I've been working towards my whole racing career. So, it is very exciting to have those efforts, and successes, recognized. I am under no delusions; I know that this will be the hardest challenge of my career. I will be racing against veterans and factory drivers like Patrick Long and Johnny O'Connell but that will only hone my skills that much more. To meet my goals, this is where I need to be and, honestly, it comes a little earlier than I had thought it might and that makes it even more satisfying. Everyone at Euroworld Motorsports and GMG has been working so hard to put us into this position. Now we are there which only means the real work has begun. I am looking forward to the challenge."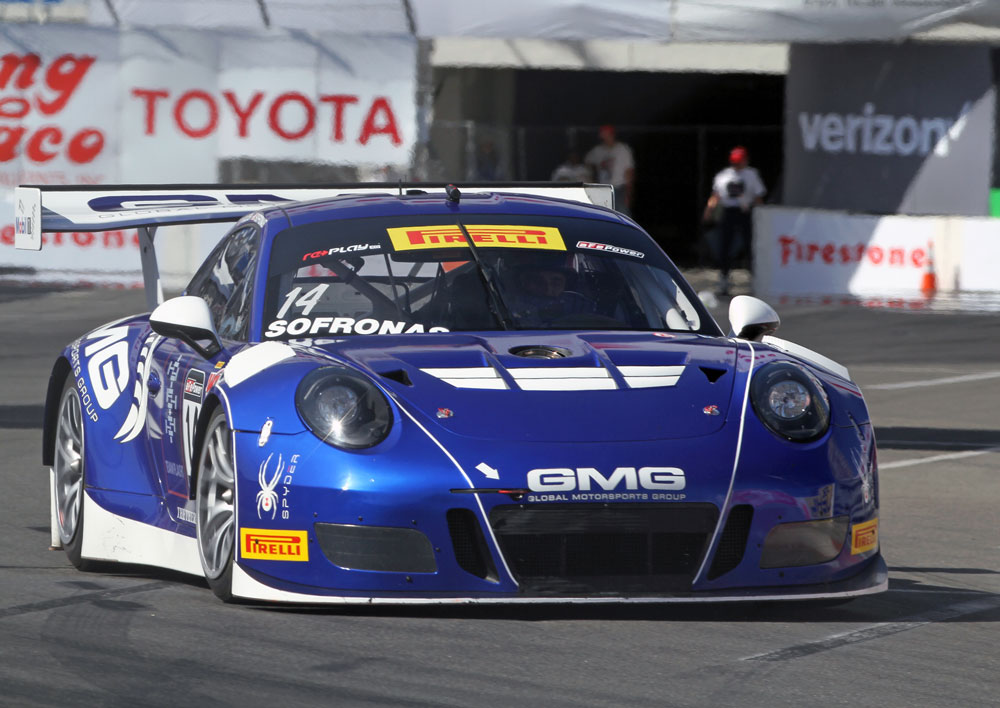 In the No. 14 The Thermal Club / Mobil 1 / 5.11 Tactical Porsche 911 GT3 R, James Sofronas looks to continue form after a strong run at St. Petersburg. Competing in the GTA category, the Villa Park resident will put a primary focus on further development of his Porsche, with the team translating the performance gains from the top-level Porsche 911 GT3 R straight down to their performance line of their streetcar enhancements. Success at Long Beach is familiar territory for the Sofronas, who has taken two victories at his home race, most recently in 2013.
In addition to their on-track efforts, GMG will be located in the headline position within the Pirelli World Challenge paddock, positioned inside the Long Beach Convention Center. Beyond their two Porsches on-track, the team will feature displays from multiple vendors, and supercars from Lamborghini to Porsche.
Practice for The Grand Prix of Long Beach will begin today, with the race taking place on Sunday, April 9. Same-day television coverage will be available on CBS Sports Network at 2:30PM ET.